New York City is heaven when it comes to thrift and vintage stores. Not only is thrifting fun, but secondhand shopping is one of the best ways to reduce your impact on the environment as well as find great deals if you're on a budget. But, when it seems like there is one on every corner, how do you find the best? Don't worry, we've done it for you.
Best Vintage Stores in NYC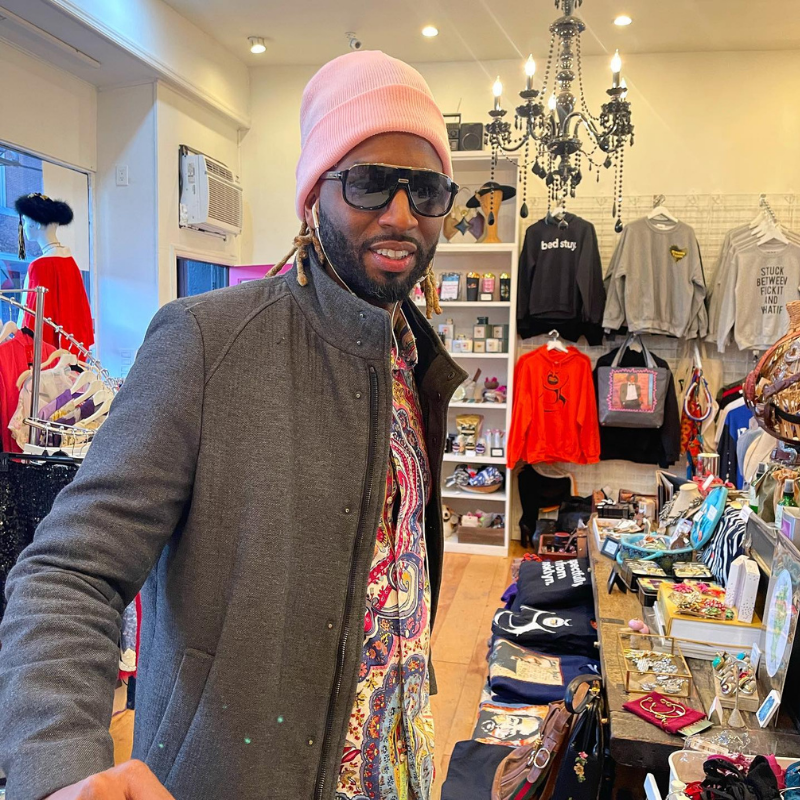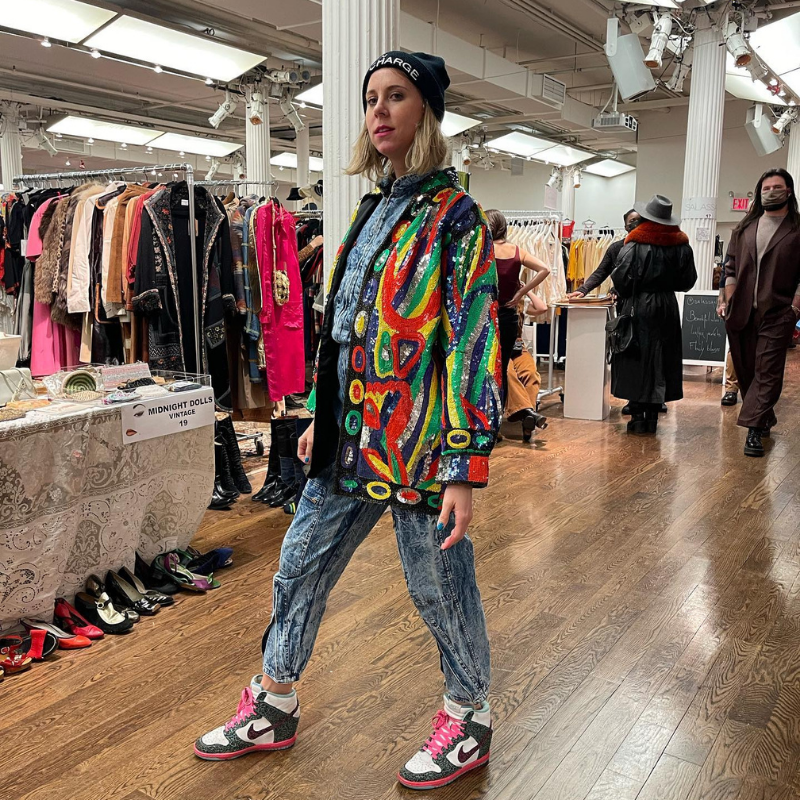 Address: 409 Lewis Ave, Brooklyn, NY 11233
Not only does this black-owned Brooklyn shop sell vintage items, but they also showcase 30+ brands from POC (local makers, entrepreneurs, and designers). Don't want to shop in-person during the pandemic? They also offer virtual shopping via their Instagram!
For a $50 deposit (which goes towards your purchase), they will video call you to shop their store from your living room. Cancellation is refundable up to 24 hours before. You can also shop their brands and some of their vintage items on their website.
If that wasn't cool enough, they offer a closet clean out and style revision service. One of their experts comes to you (with Covid-19 safety gear) and guides you through purging and updating your existing wardrobe. They also offer clothing rentals.
This lovely shop is located at 409 Lewis Ave, a few blocks from the A/C train to Utica.
---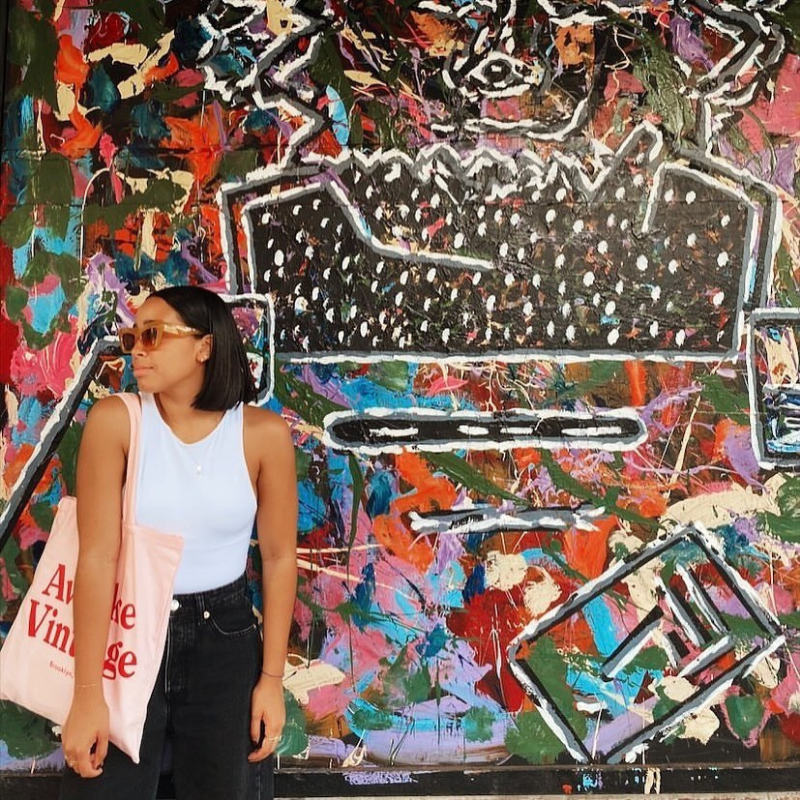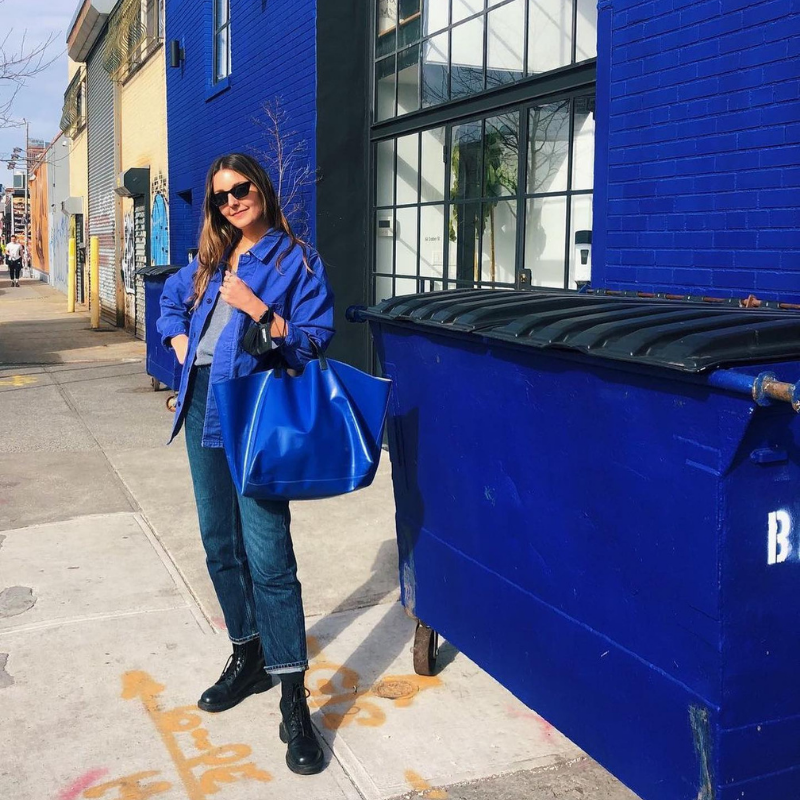 Locations:
Williamsburg
132 N5th Street, Brooklyn, NY 11249
Greenpoint – McCarren Park
16 Bedford Ave, Brooklyn, NY 11222
Greenpoint
688 Manhattan Ave, Brooklyn, NY 11222
Awoke has two adorable locations in Brooklyn, one in Williamsburg and one in Greenpoint. You can even shop online via their Instagram stories or on their website! They have some great vintage finds that are often affordable. It's a great shop for those of us who love designer labels and want a discount!
---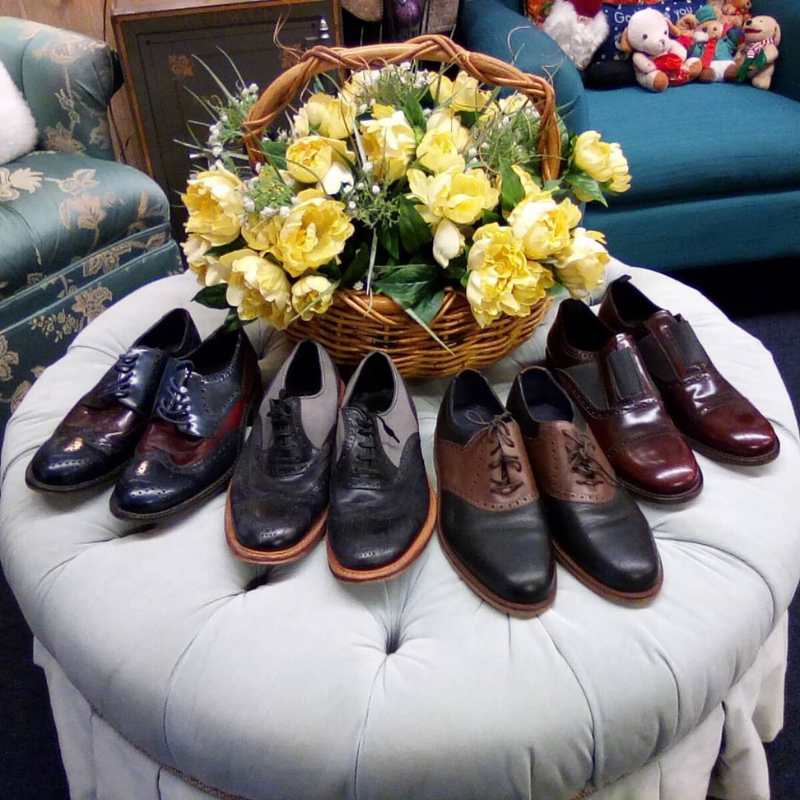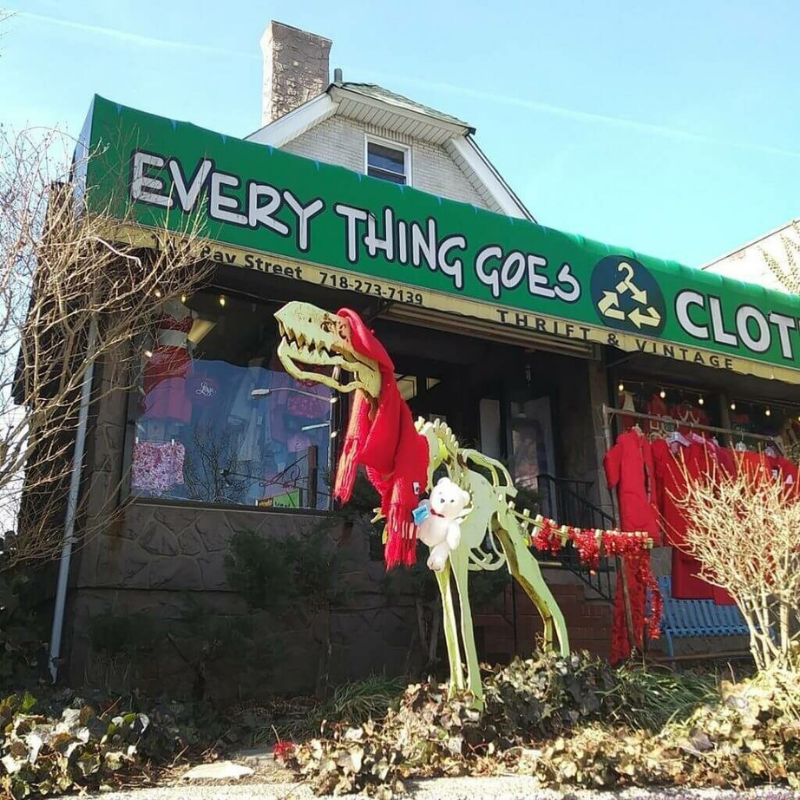 Address: 17 Brook St, Staten Island, NY 10301
ETG is a bit of a combo between thrifting and consignment – you can find some great deals as well as brand names. They offer both furniture and clothing. If you want to check out what they have before visiting the store, you can browse their available products online and on their Instagram. They have an exciting selection of Halloween costumes!
---
Best Thrift Stores in NYC
The following thrift stores are more focused on affordable, cheap finds!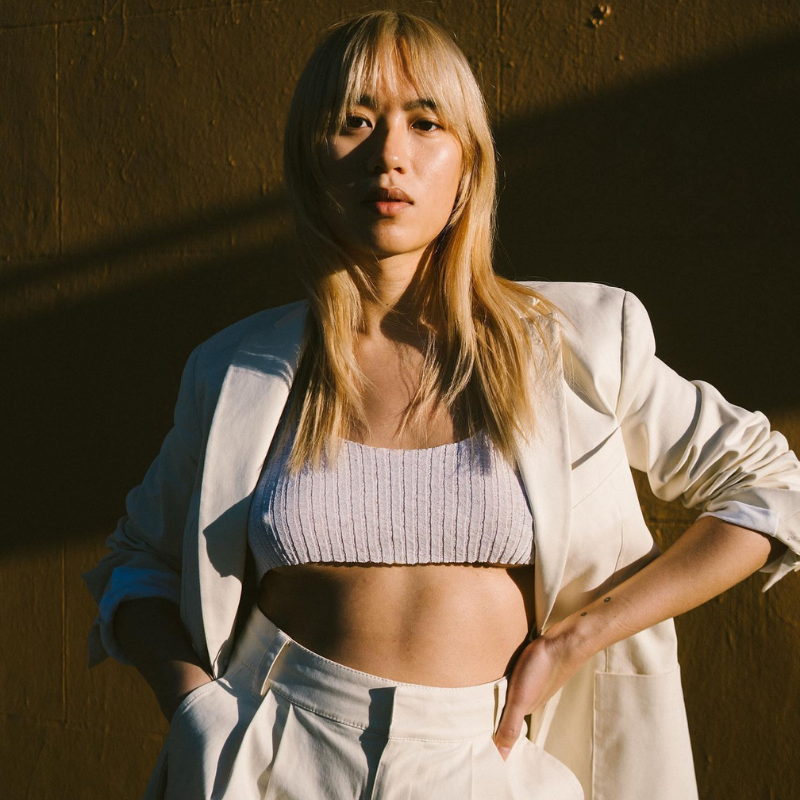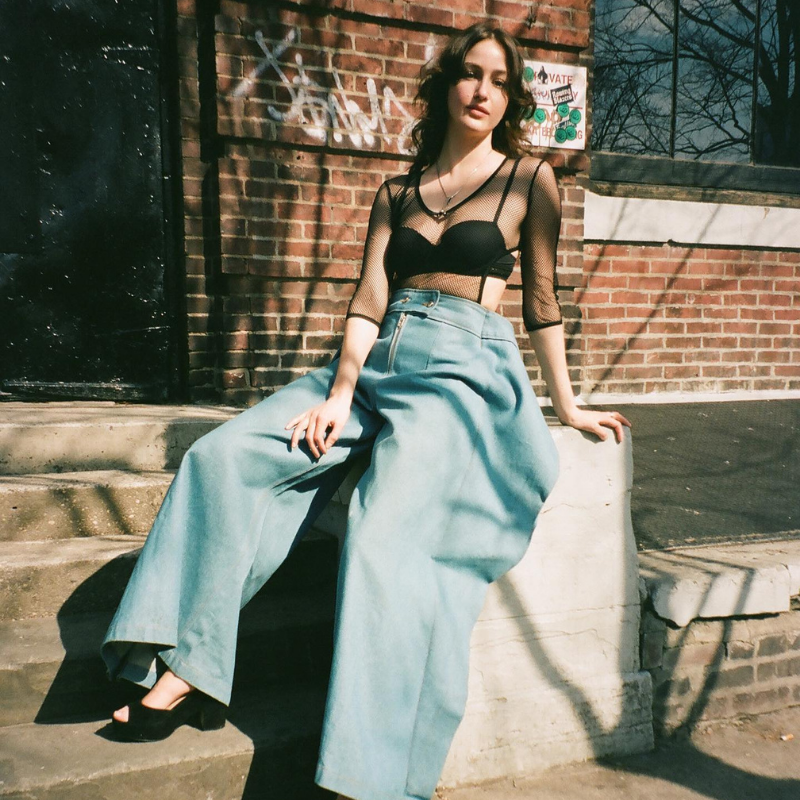 This thrift shop has five locations – all are great, but the Williamsburg location is slightly larger and (sometimes) less expensive. We recommend trying out both locations to see which you like best! They're mostly filled with women's clothes, but you can find some great stuff for men too. You can also shop online, of course!
Locations:
beacon's closet greenpoint 74 Guernsey St
Brooklyn, NY 11222
(718) 486-0816
greenpoint@beaconscloset.comopen 7 days
11:00 AM – 8:00 PM
beacon's closet park slope 92 5th Ave
Brooklyn, NY 11217
(718) 230-1630
parkslope@beaconscloset.comopen 7 days
m-f noon – 8:00 PM
s+s 11AM – 8:00 PM
beacon's closet manhattan 10 W 13th St
New York, NY 10011
(917) 261-4863
manhattan@beaconscloset.comopen 7 days
11:00 AM – 8:00 PM
beacon's closet bushwick 23 Bogart St
Brooklyn, NY 11206(718) 417-5683
bushwick@beaconscloset.comopen 7 days
11:00 AM – 8:00 PM
RELATED: How to Thrift Shop Like a Pro
---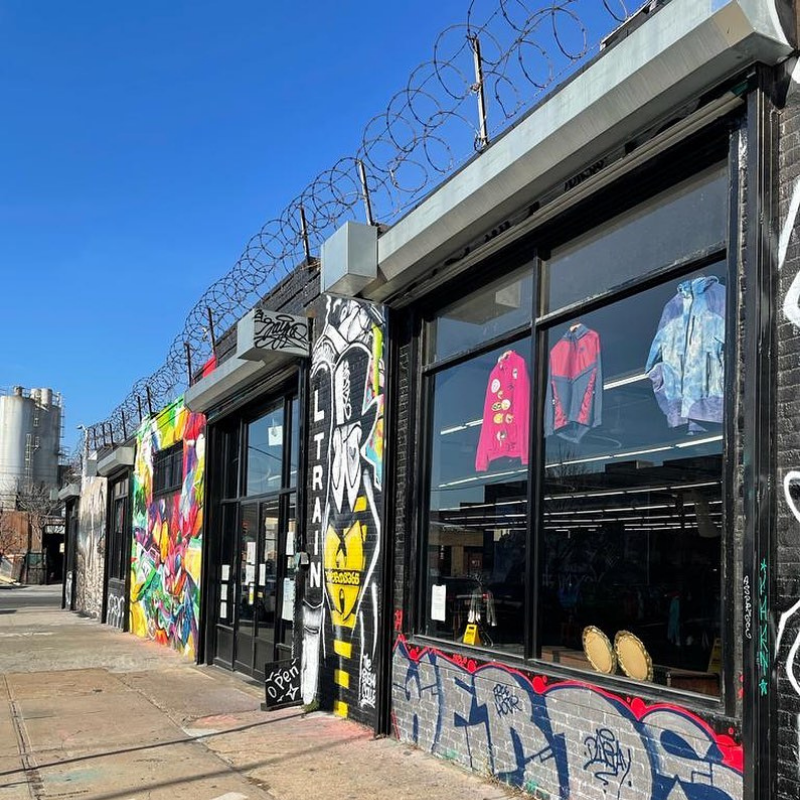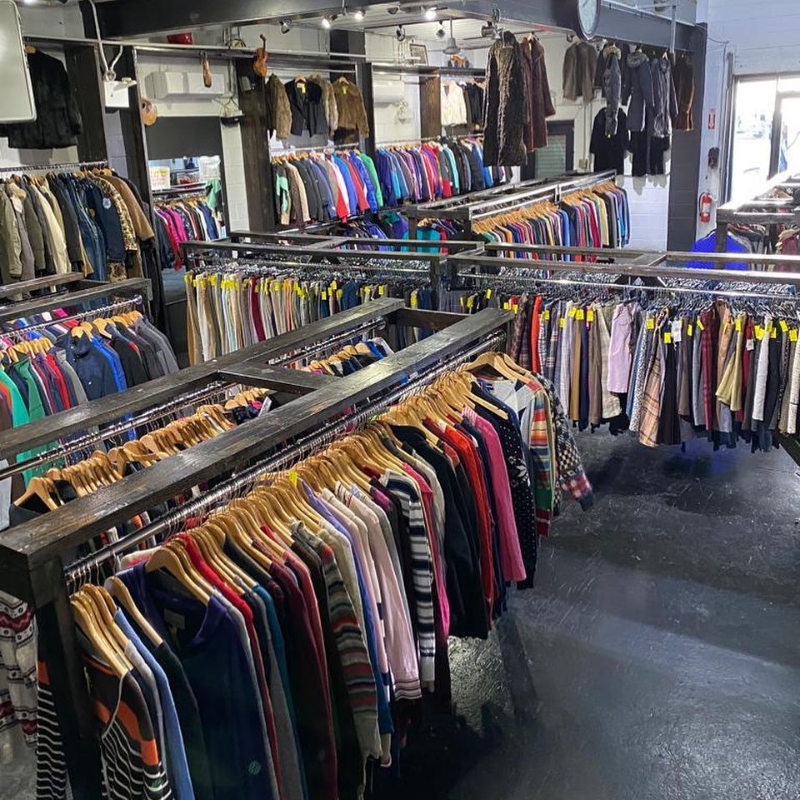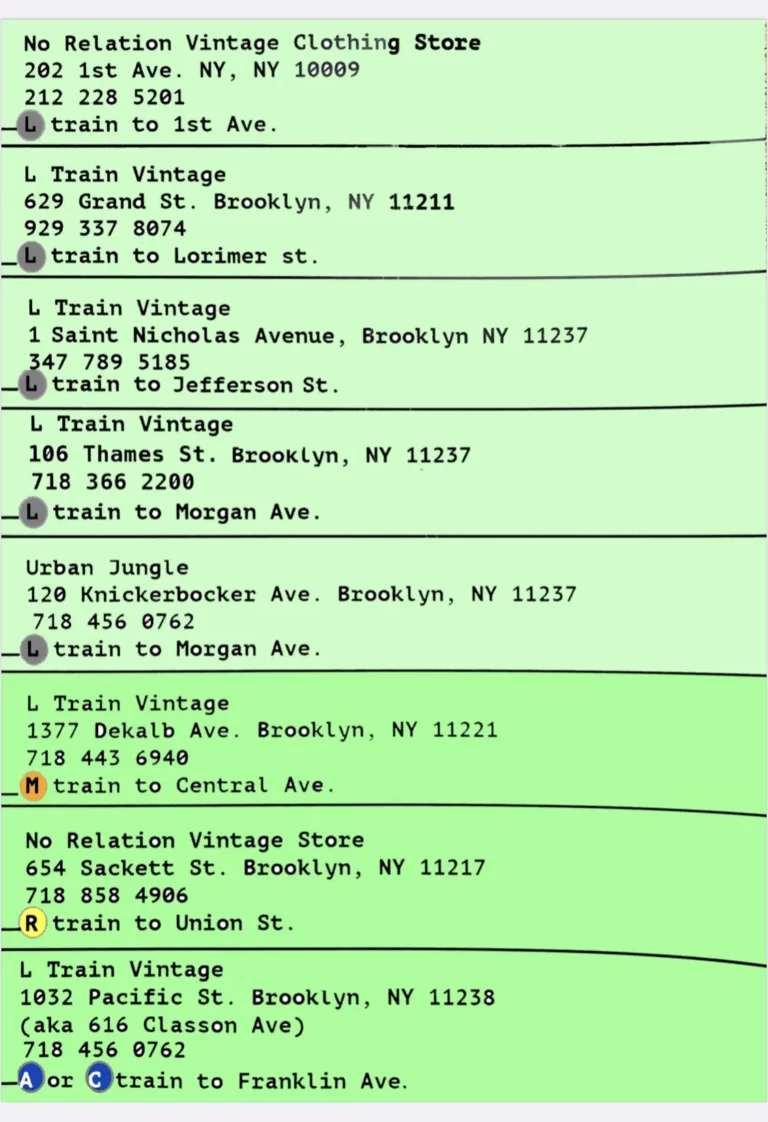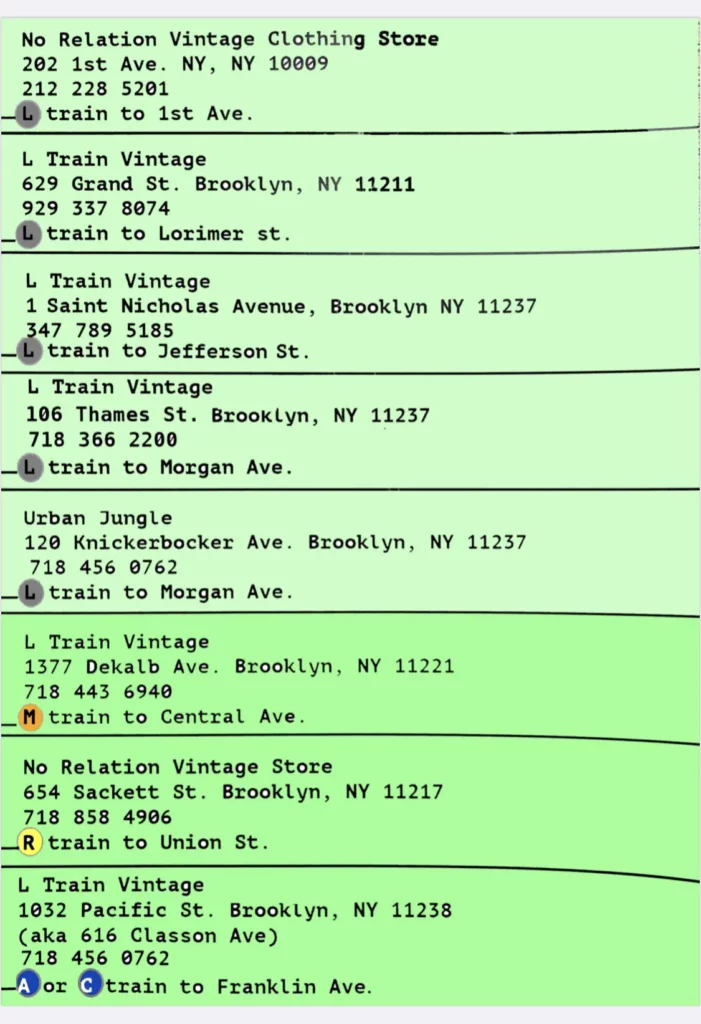 If you're looking for cheap thrift stores in NYC, L Train has some of the best deals if you're willing to do some digging. It also tends to be crowded, so try to visit early in the morning and avoid the weekends. They have
---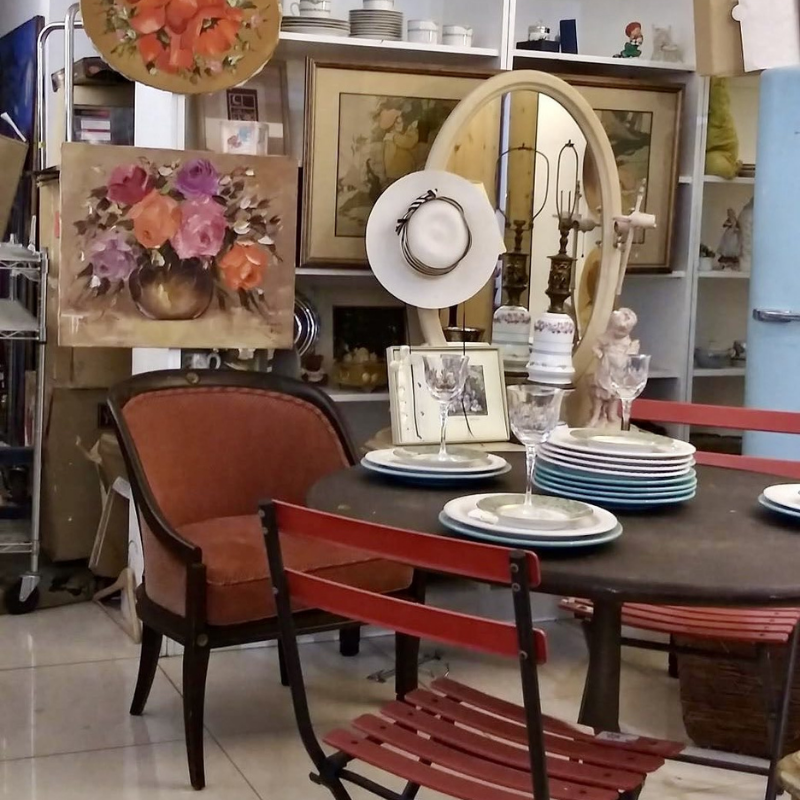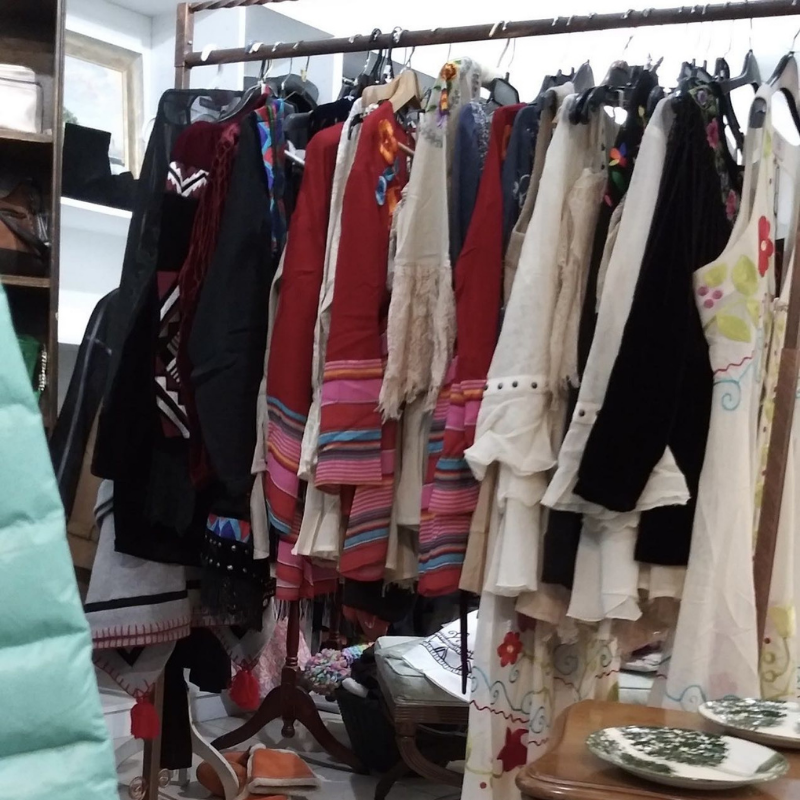 This reasonably priced thrift store offers a wide variety of items at each of their locations and supports a wonderful cause (they're not entirely a children's store, they're just named after the organization).
"Hour Children's mission is to help incarcerated and formerly incarcerated women and their children successfully rejoin the community, reunify with their families, and build healthy, independent, and secure lives. Our thrift shops offer a wide range of household goods, jewelry, clothing, and children's items at reasonable prices while also providing job training for women in our programs."
Visit one of their three locations:
Hour Children Shop Warehouse: 36-30 13th Street, Long Island City
Monday-Saturday 10am-3pm
Hour Children's Shop: 31-24 Steinway Street, Long Island City
Monday-Friday 11am-8pm + Saturday-Sunday 11am-7pm
Fancy Thrift: 12-10 36th Avenue, Long Island City
Monday-Saturday 10am-6pm + Sunday 11am-7pm
---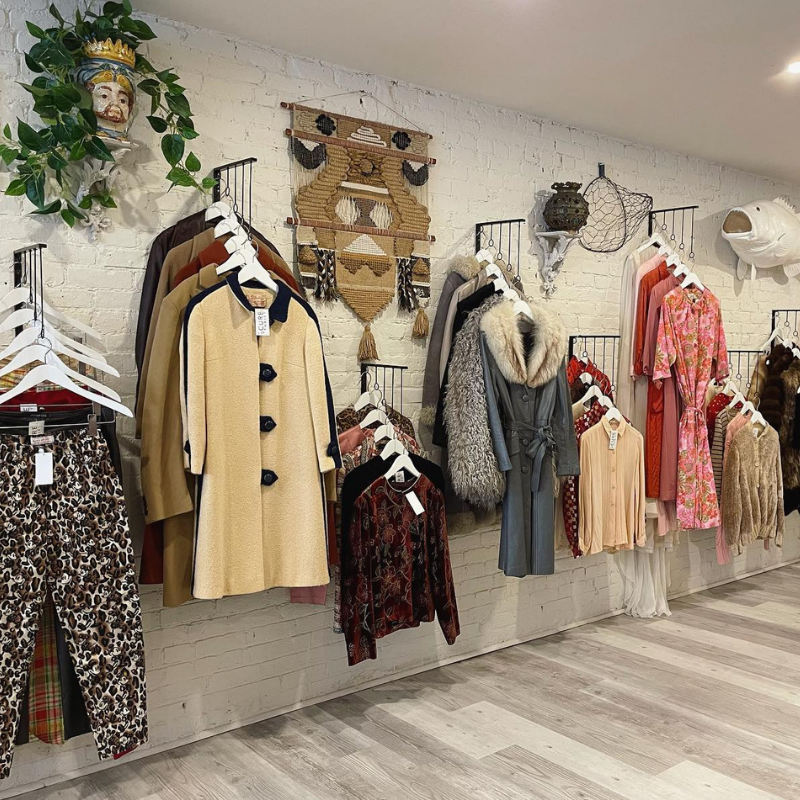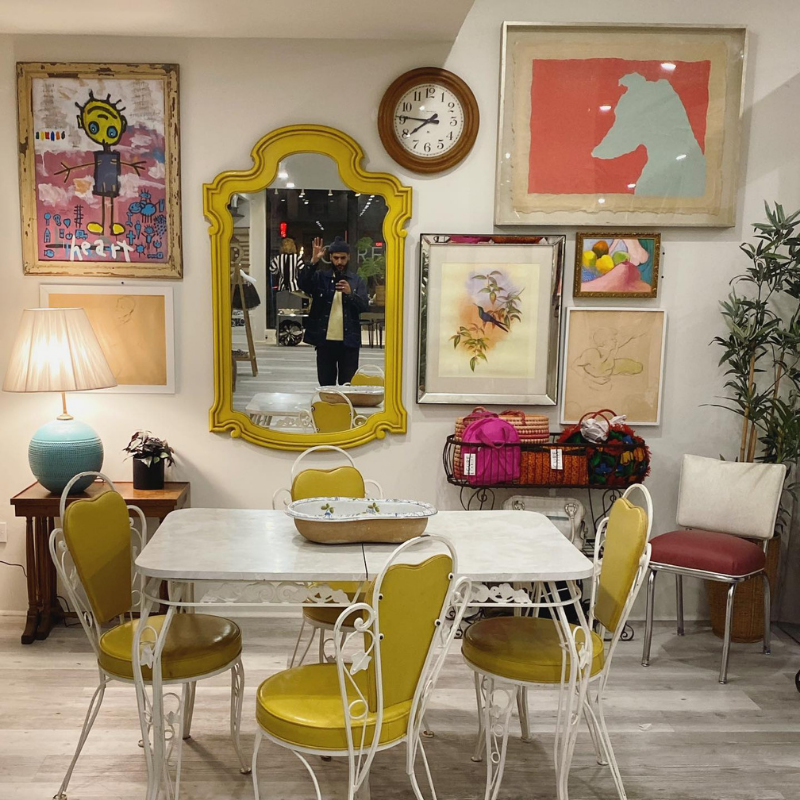 Address: 91 3rd Ave, New York, NY 10003
Although prices here are a bit high to some other cheaper stores, this non-profit shop has a wonderful selection. They have a ton of fun home decor that we love to look through, plus plenty of clothes. Browse their online selection!
---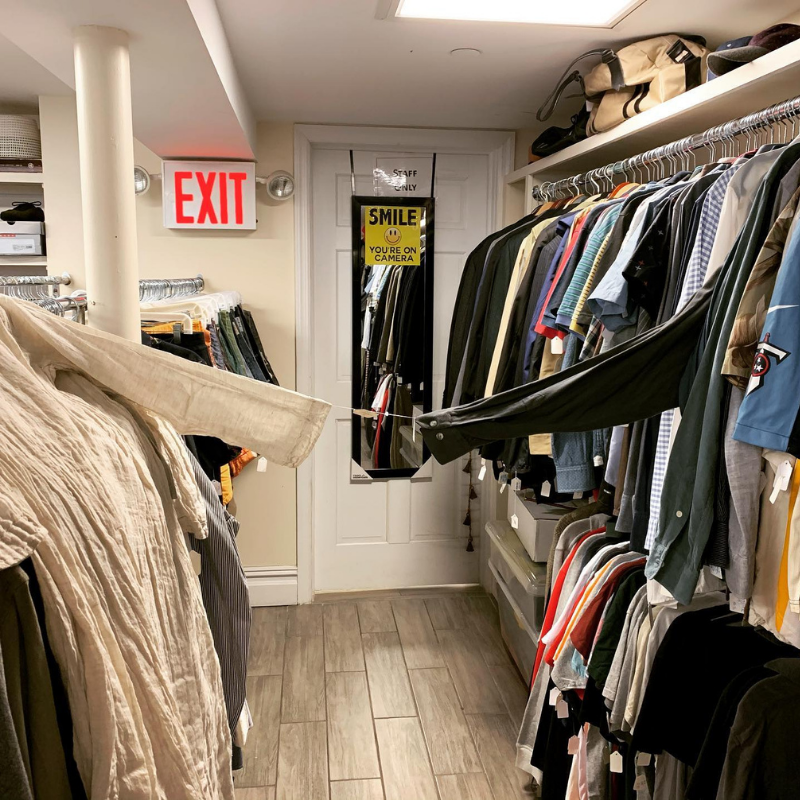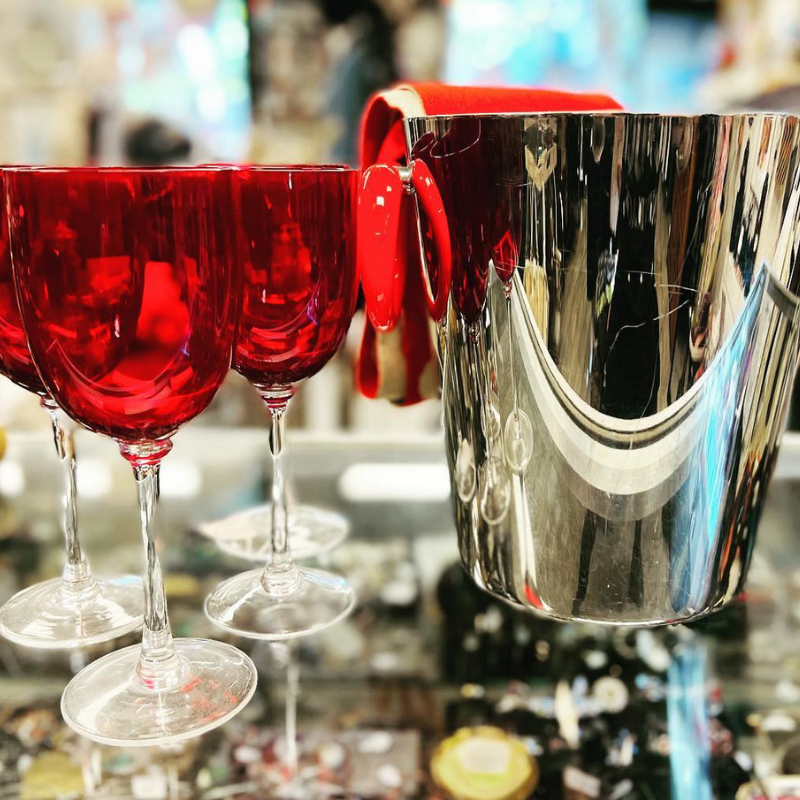 Address: 487 Hudson St, New York, NY 10014
This shop might be fairly small, but they always seem to have a great variety of clothes. If you stop in on the right day, you can find incredible deals (like 50% off sales or better). The shop is run by St Luke's church!
---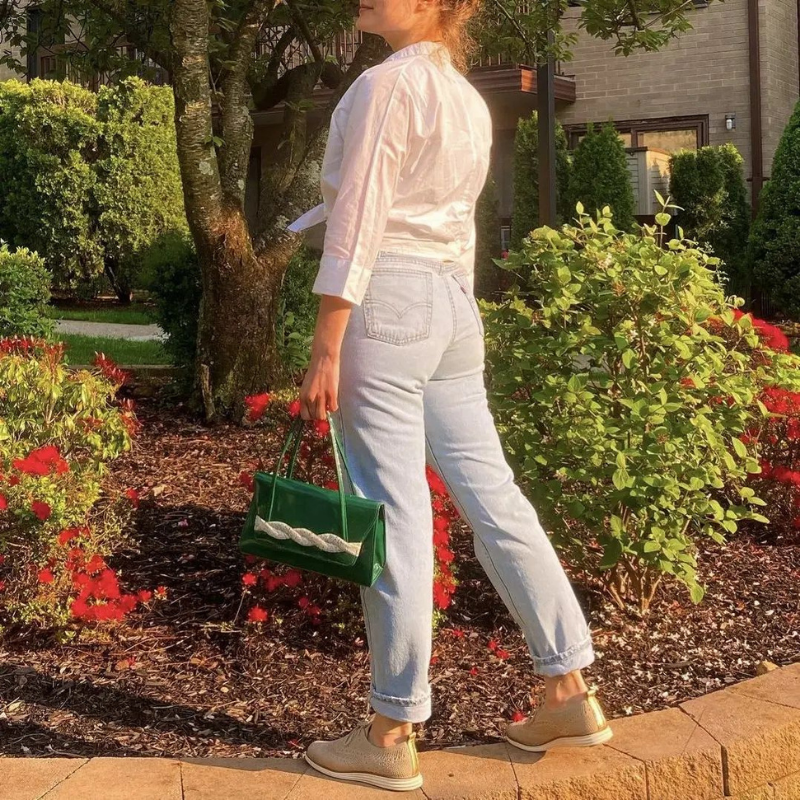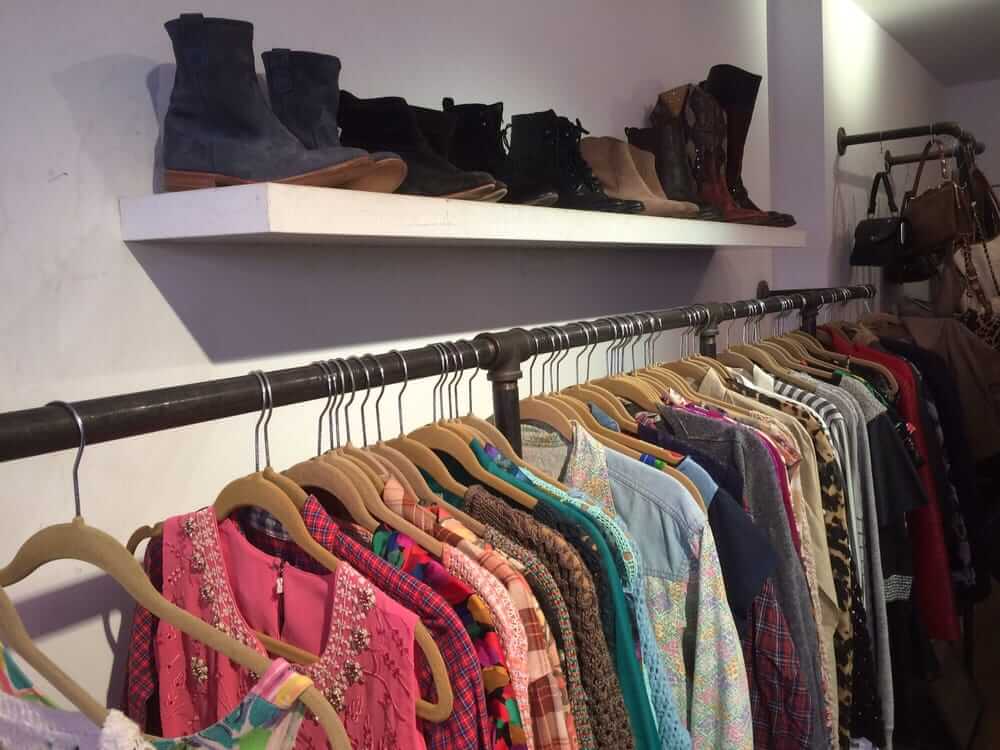 Address: 84 E 7th St, New York, NY 10003
Located in East Village, AuH20 is a cute little New York vintage shop with all kinds of cool stuff. You can easily shop their Instagram – they will ship it to you for $5 or you can pick up the item from their store. They also have an Etsy store you can shop from.
---
Goodwill Outlet (Queens)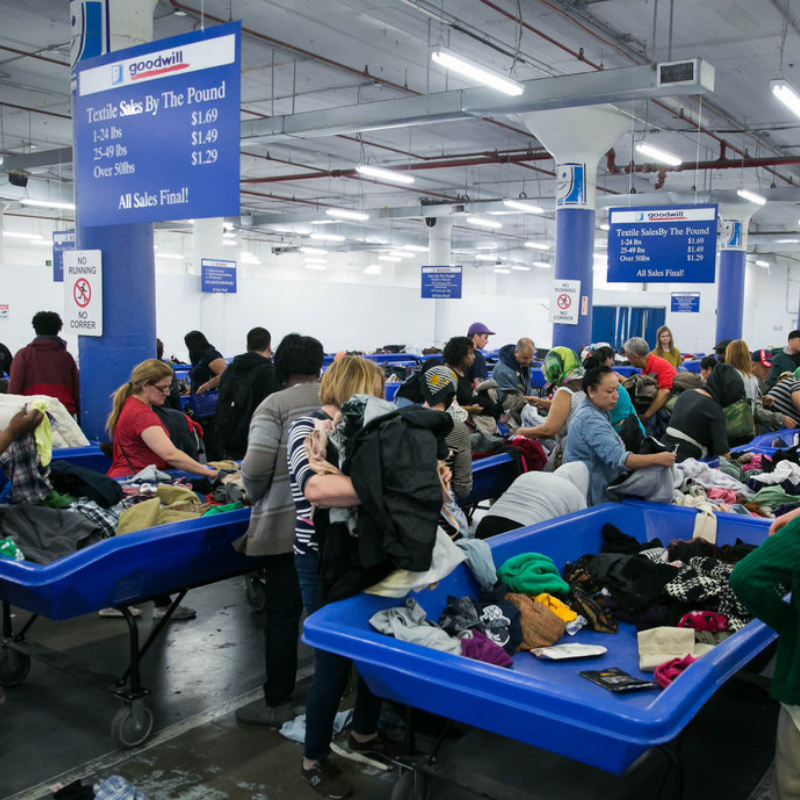 Although this doesn't seem like the cleanest place to shop during a pandemic, Goodwill Outlets have great finds (especially if you're into upcycling). It's like a treasure hunt! They're one of the best cheap thrift stores in NYC at under $2 per pound. The crowds can get a little wild, but it's worth it for those of us on a strict budget. There are other Goodwill outlet locations, but we've found the best selection at the Queens location.
---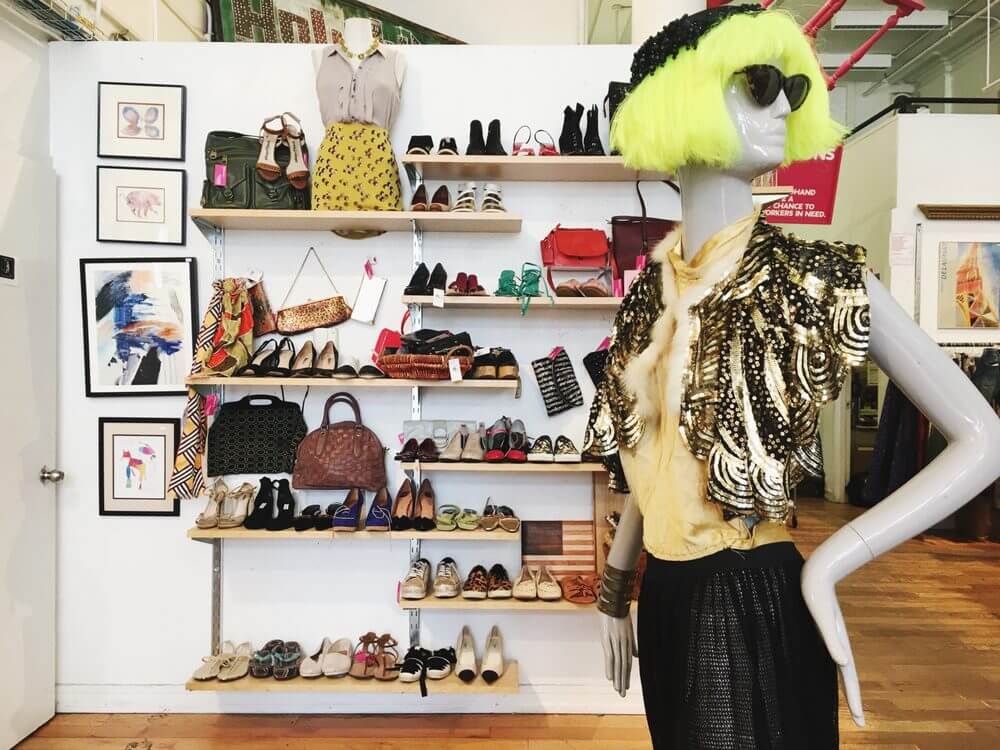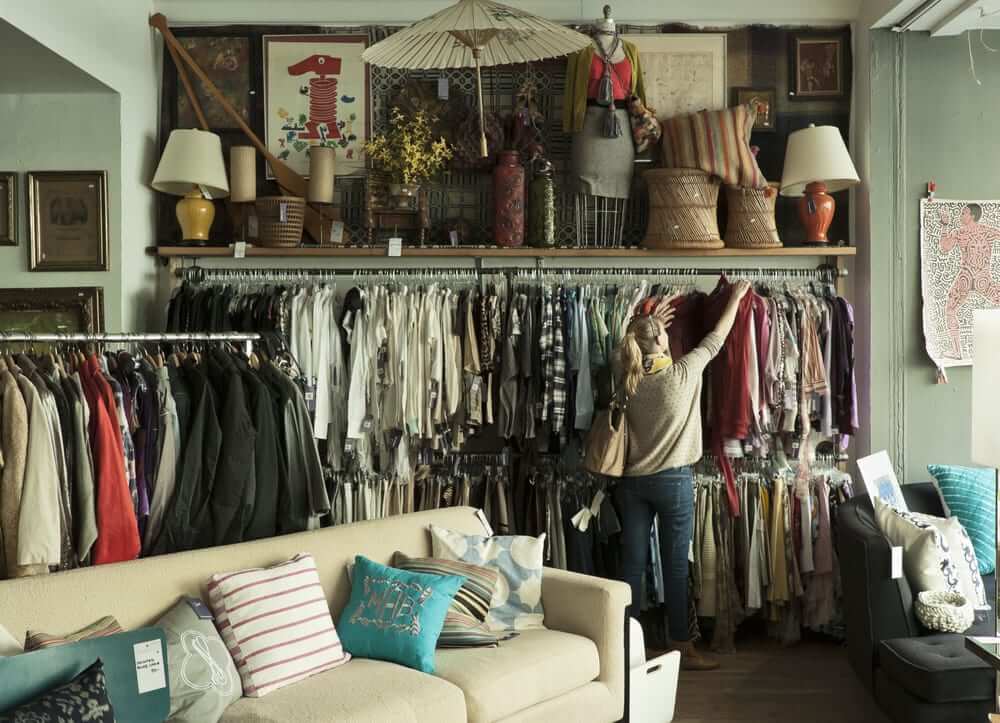 We've visited quite a few Housing Works locations and each seems to have its own quirks. If you're looking for clothes, the SoHo location seems to have a larger selection (but the furniture selection isn't the best). You can also shop online or even bid on their auctions for decor, artwork, furniture, and clothes!
---
Crossroads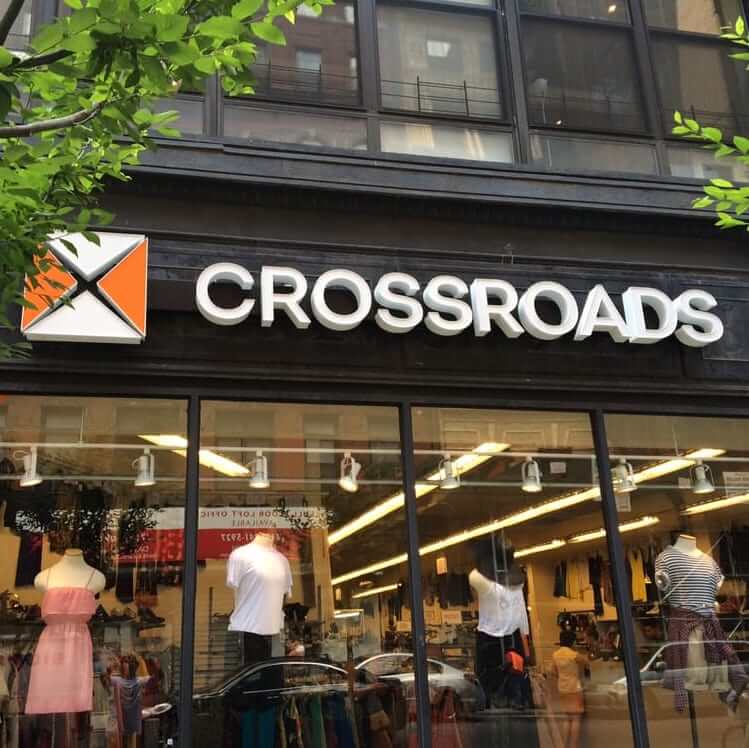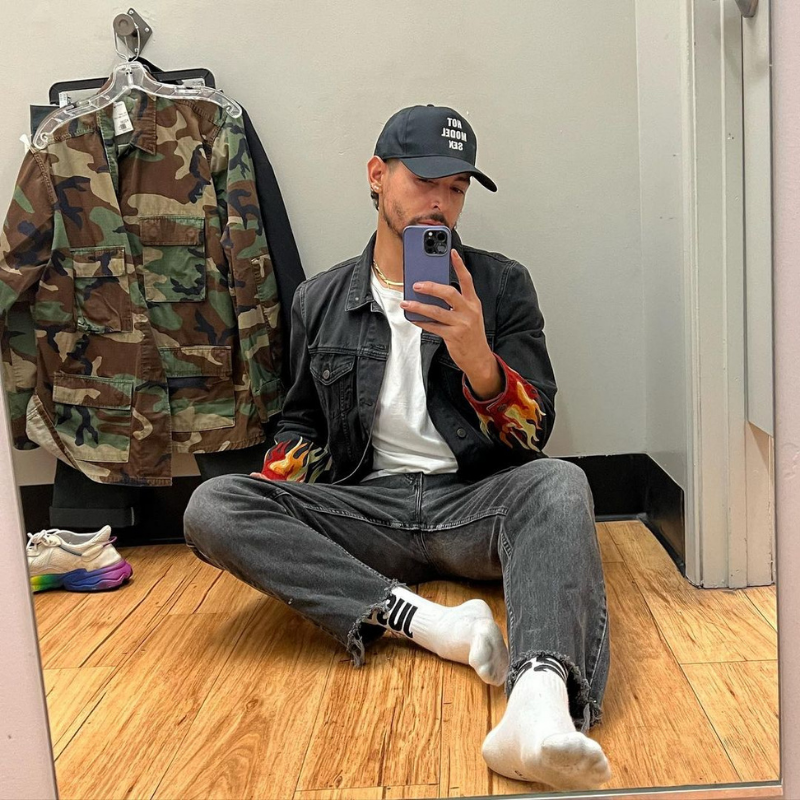 We love Crossroads for their huge selection of trendy items from recognizable brands. Everything is in great condition and prices are pretty affordable as well. There are two locations in NYC – we prefer the one in Brooklyn.
---
Buffalo Exchange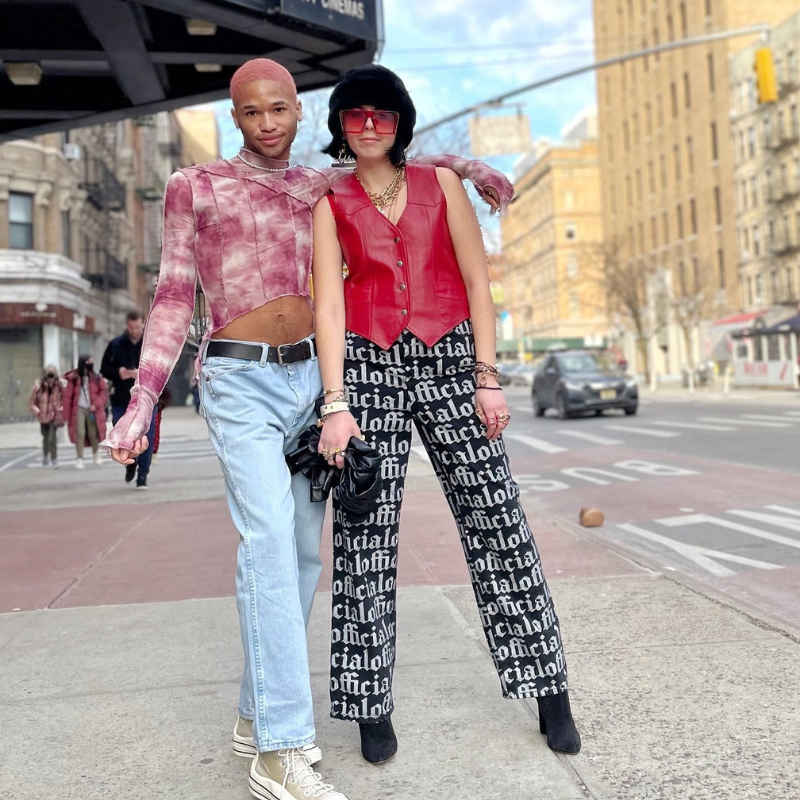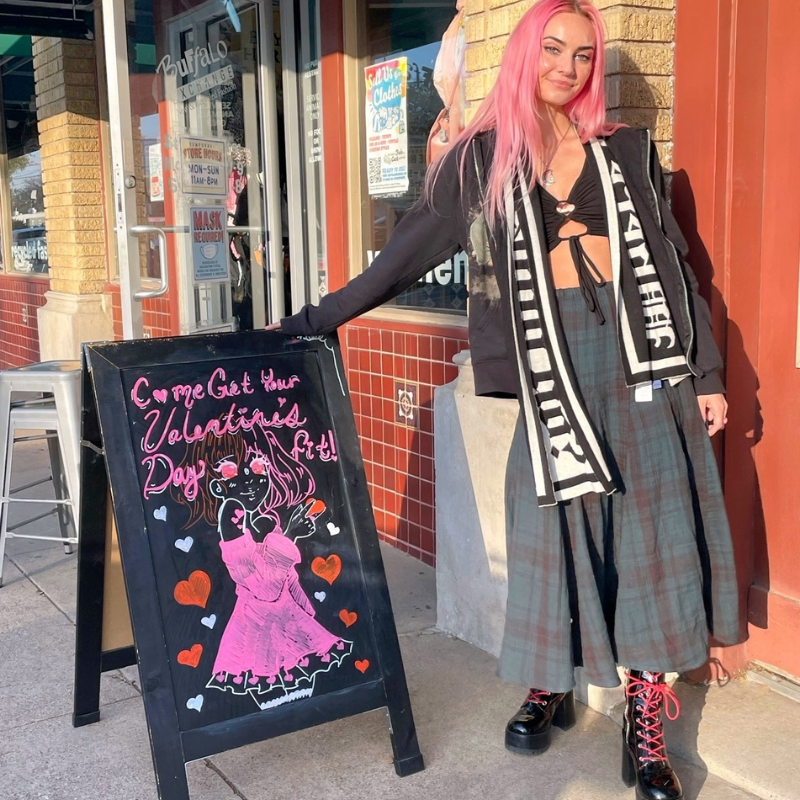 Right down the street from the Crossroads location listed above is Buffalo Exchange, so you might as well check them both out! There are also quite a few other locations scattered throughout New York. When it comes to selling your clothes, however, we wouldn't recommend them.
---
Final Tips
Before we finish up, we wanted to share a few final tips for thrift shopping in NYC.
Great deals can be difficult to find even at the best thrift stores in NYC, so consider driving (or taking a bus or train) to a nearby suburb.
If you're a deal-hunter, scope out local garage sales and estate sales to find even better deals. You can find them on Craigslist or EstateSales.
Try to get to stores as early as possible to avoid crowds and find a better selection.
If you're dealing with a store that has a large number of locations (like Goodwill), try browsing locations in wealthier neighborhoods and scope out as many different locations as possible.
If you're not comfortable shopping in-person yet, many of these stores off online shopping (we also have a list of the top thrift shops online).