The more work you do, the higher the reward. For thrift stores in particular, the more effort you put in, the cheaper your finds. Some stores require a big time commitment, but the items cost very little. Other stores save you time, but the clothes cost more. If you're shopping in Raleigh, I have picked out some of my favorite thrift stores in Raleigh and organized them from most effort to least. Happy hunting!
RELATED: 15 Tips – How to Thrift Shop Like a Pro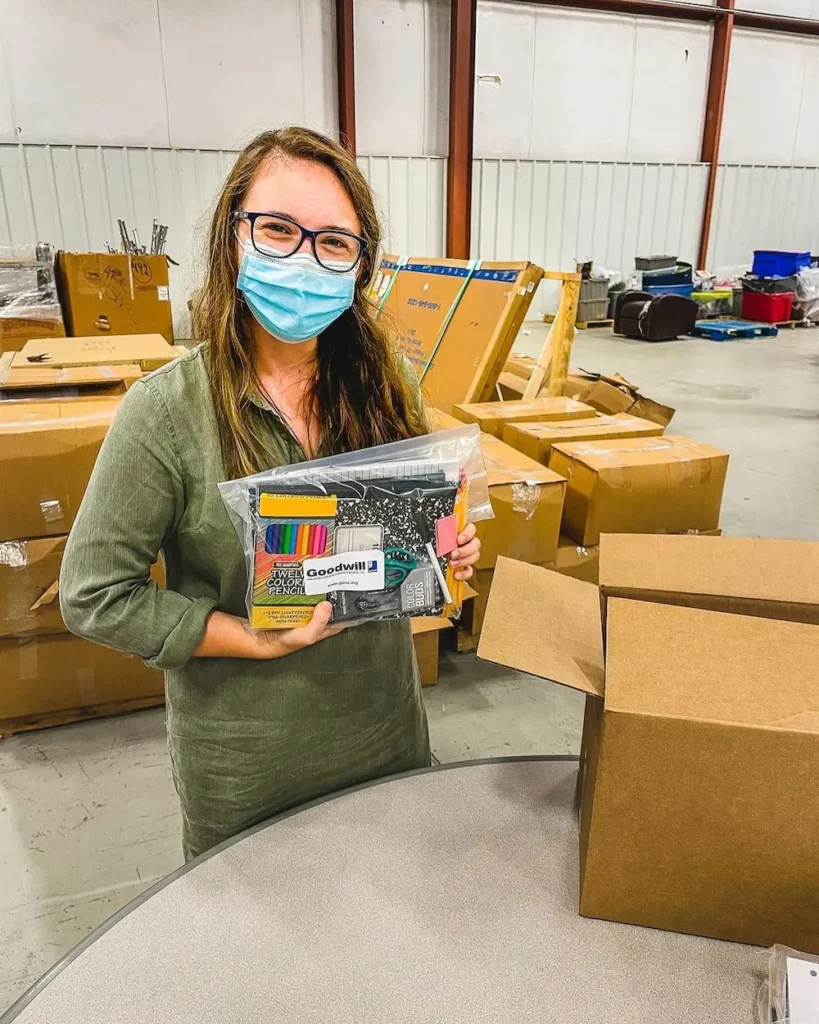 Address: 7941 Skyland Ridge Pkwy, Raleigh, NC 27617
GCF (aka Goodwill Community Foundation) is a classic. We have some good ones in Raleigh. Go to the ones in the richer neighborhoods – Glenwood is a good bet, since that's where the best stuff is at.
In the unlikely event that you've never been to a GCF, here's the rundown. There are a bunch of racks with clothes on them. They're likely organized by category, and that's about it.
You're going to have to do a bunch of searching to find anything good, and in your size. Once you do, you pay per item. Different categories cost different amounts, but everything is pretty cheap. For instance, dresses may be $5.99, while tops are $4.49.
I enjoy the hunt. I think digging through tons of clothes to find 3 really great items is super fun. I always walk out of the GCF feeling like I got a great deal – and I absolutely did! And because the stock isn't curated, you'll find all kinds of weird and funky things that higher-end thrift stores would not deign to put on their shelves.
I've found some pretty great things at the Raleigh GCFs. I found some Wrangler jeans that I only had to slightly modify the waist before they fit me. I also found a FUDA International silk quilted bomber jacket. When the weather cooperates, I wear that thing all the time! A silk bomber is the peak of jacket comfort.
---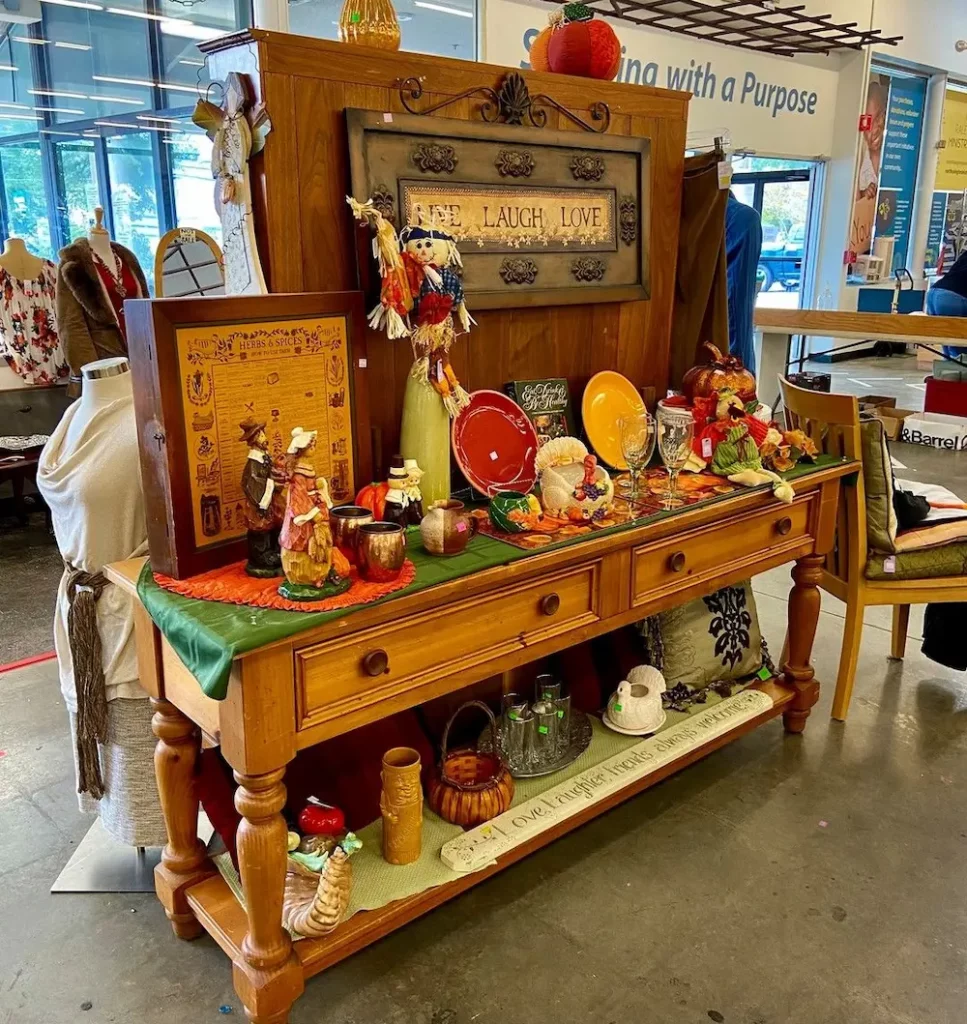 Address: 2821 Brentwood Rd, Raleigh, NC, 27604
Address: 9650 Strickland Road, Suite 161, Raleigh, NC, 27615
This store is very similar to GCF in how everything works, and the prices are comparable. And, you can feel like a good samaritan shopping there because some of the funds go to funding local community programs.
This shop also requires a hunt, but has a bigger return. I always walk out of here with some incredible finds, and it doesn't take as long to find anything good as it does at a GCF.
I found a fantastic Alfred Sung dress last time I went. I also found a vintage EVR silk bomber, just in case my other silk bomber gives out. One of my favorite finds was a Classiques Entier short-sleeved cashmere shirt.
I'm pretty sure the only reason it wasn't snatched up by somebody else was that one of the shoulder seams was ripped. Luckily, that's like the easiest mending project ever: 5 minutes and a little thread later, and it was good as new!
For this thrift shop, and the previous ones, knowing some basic mending (and even stain removal) really pays off in the long run.
---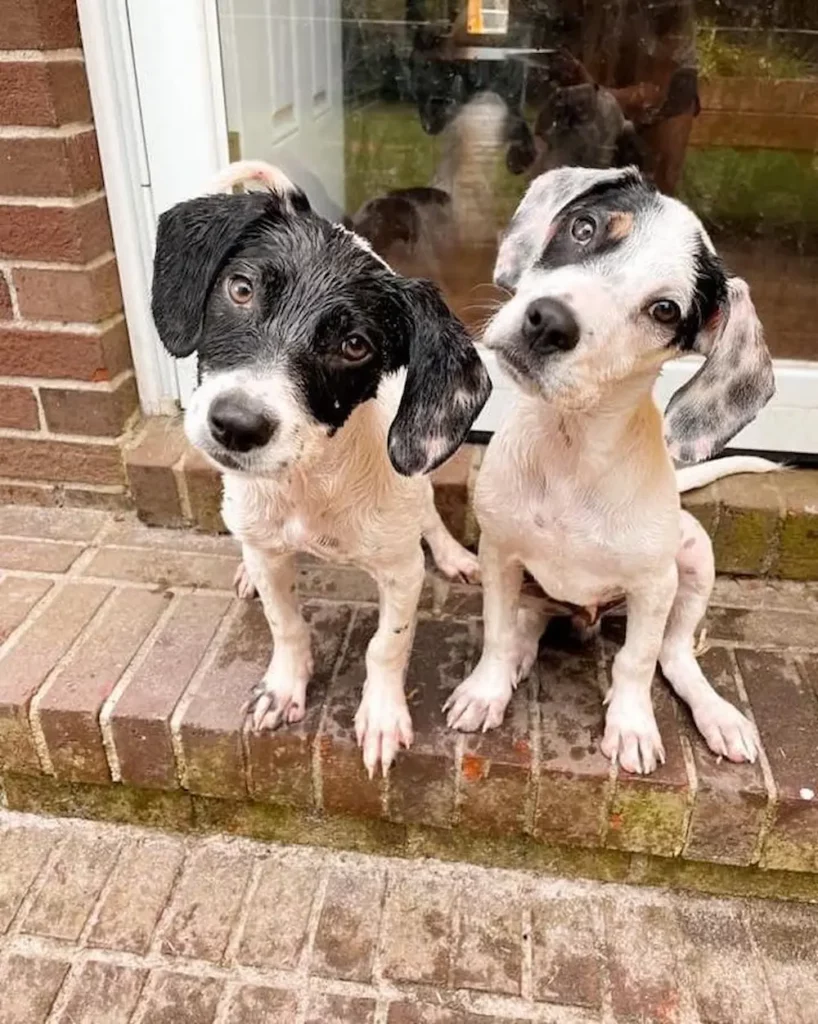 Address: 1634 S Saunders St, Raleigh, NC 27603
Cause for Paws takes in cats and dogs that need homes, and uses some of the proceeds from thrift sales to keep them cared for until they can find their Forever Homes.
I absolutely love this place! To be honest, I usually spend more time petting the cats than perusing the racks, but I always find something good. The racks are semi-curated, so it's pretty easy to find some good stuff, but the weird stuff is still there too. I've found some sick Levi jeans here.
If you can only go to one thrift store in the entirety of Raleigh, make it this one. You get all the thrifting fun you could want, and some heckin' cute animal interaction to boot!
---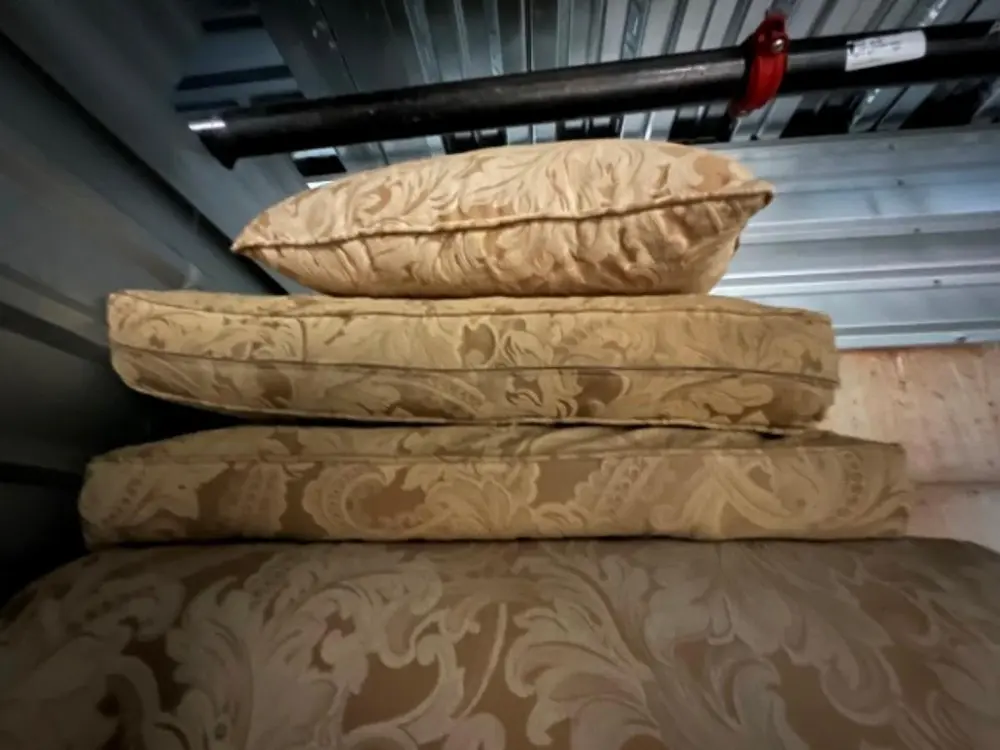 I know I know, this technically isn't even a thrift store. But so many people don't even think about estate sales and garage sales as being an option to get thrifted things.
In reality, they house some of the best deals. Plus, there's so much more than clothes – if you're looking for furniture, kitchen stuff, linens, or literally anything at all, you can probably find it at an estate sale.
For The First-Timers:
If you want the really good stuff, go on the first day or the sale (either Friday or Saturday)
If you want the really good deals, go on Sunday. Things are usually half off.
If you want the really good deals, go near the end of the sale on Sunday. People are desperate to get rid of anything, so you can get tons of stuff for cheap. I once walked out of the estate sale with my arms absolutely full of clothing that I paid a grand total of $5 for.
You can haggle. Even if you've never negotiated anything in your life, give it a shot! What do you have to lose?
Cash is usually preferred (people hosting their own garage sales probably won't even have the ability to take a card). If you have cash, you have a slightly better chance of haggling the price down to where you're happy with it.
---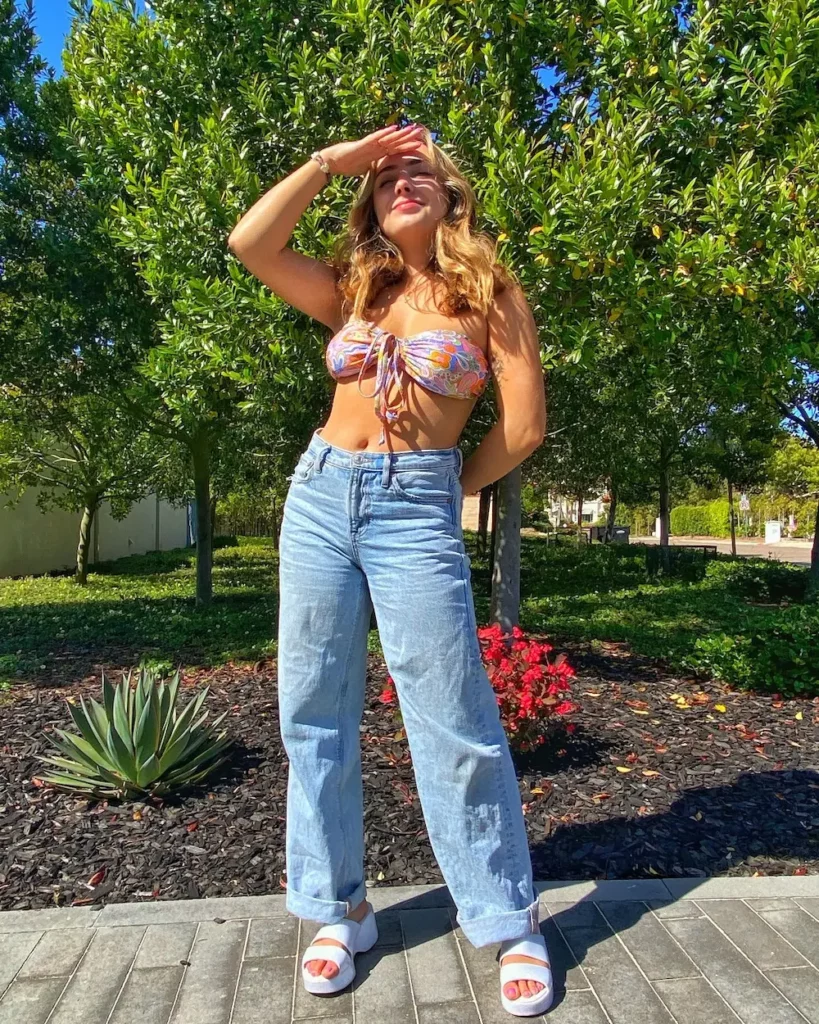 Address: 6011 Poyner Village Pkwy, Raleigh, NC 27616
There are Plato's Closets all over the place, but the one in Raleigh is particularly good. The shelves are meticulously curated to contain only trendy items, and good brands. You'll see brands ranging from Forever 21 and American Eagle to Anthropologie and Kate Spade.
I've found some great clothes here, with relatively little effort. I found a really nice chenille sweater in perfect condition, American Eagle Jeans (I would so much rather pay $12 for AE jeans than $50), and even a suede mini dress!
Because the store is so curated, it requires less digging. That's a bit of a double-edged sword though: because I have never walked out of this place with fewer than 5 items, and because it's a higher priced thrift store (consignment, really), I cannot make it a habit to go too often.
However, if you do want to go multiple times in one week, you will not fail to find new things. I once went twice in a week (I had to return something, don't judge me!), and I swear to god, at least half of the inventory on the floor was totally new!
---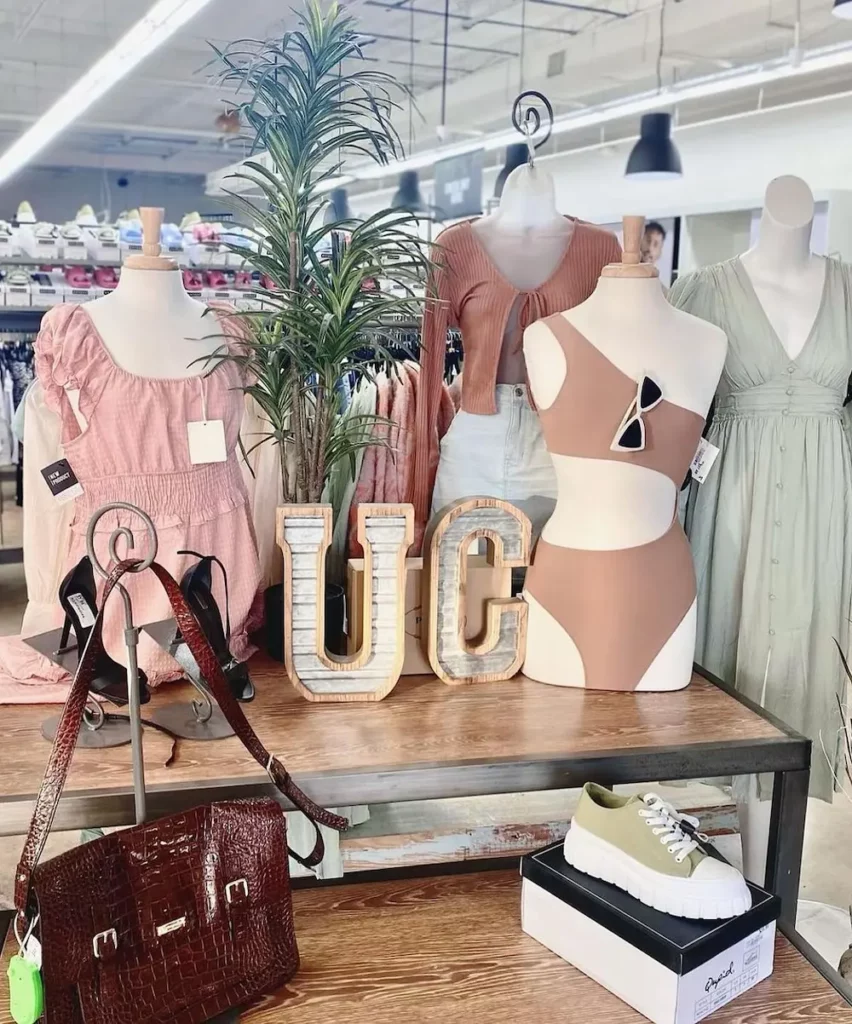 Address: 2161 Avent Ferry Rd #200, Raleigh, NC 27606
Uptown Cheapskate is like Plato's Closet in that it is curated and slightly more expensive than a thrift store. However, it is much larger than Plato's Closet, and the curation is slightly less strict, so you can find some truly funky stuff.
The is the ultimate thrift store to go to with your friends, and make an absolute nuisance of yourselves trying on the most ridiculous clothes you can find. The staff is incredibly friendly & don't much care what you do, so as long as you don't make a mess you're good to go.
---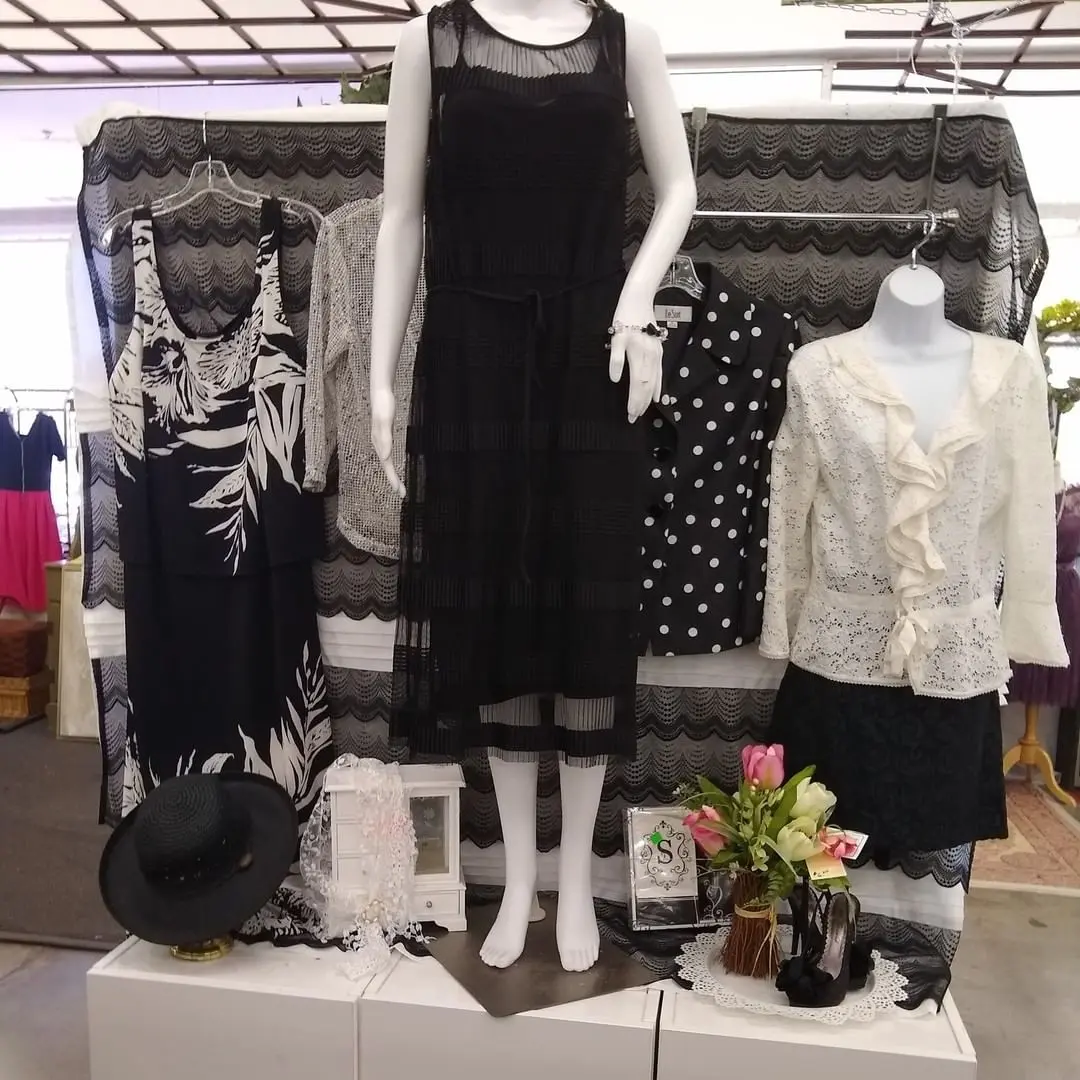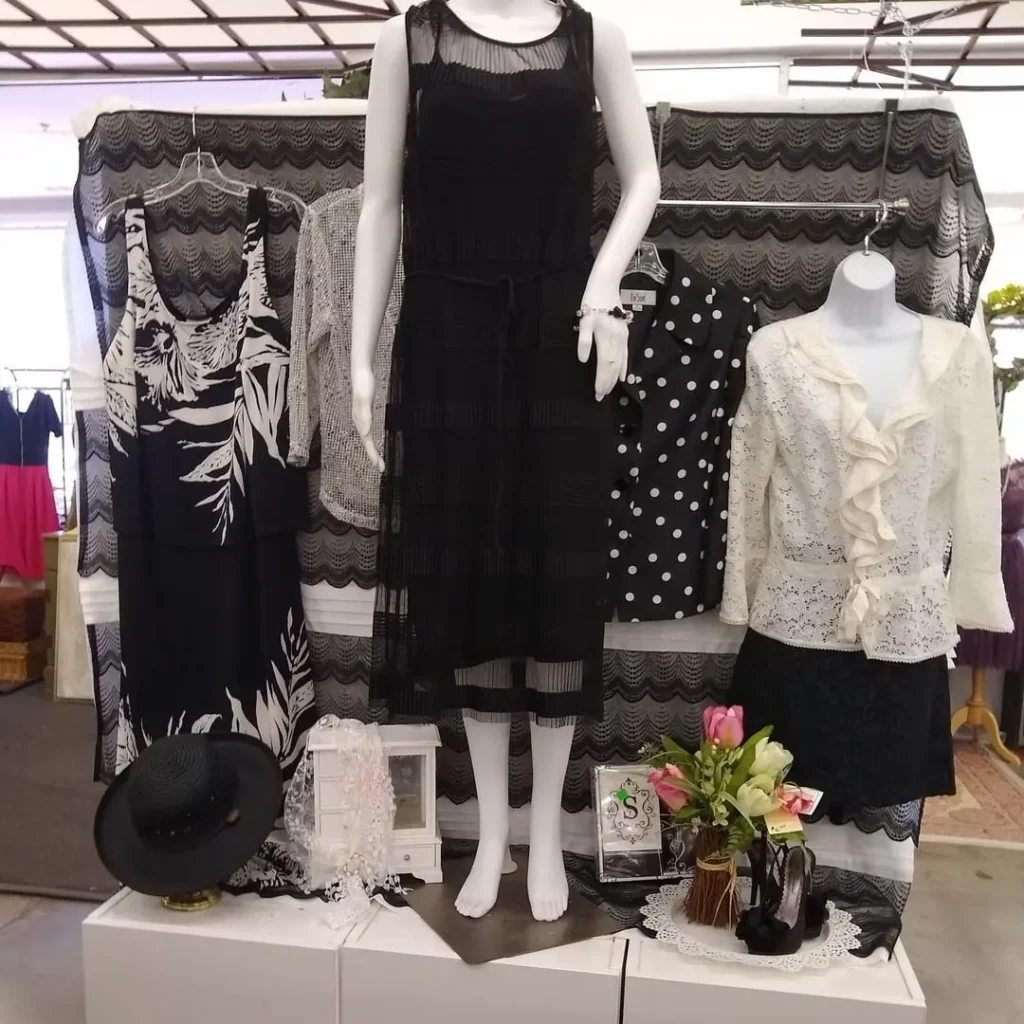 Address: 4011 Capital Blvd., Suite 113, Raleigh, NC 27604
Recovered Treasure is just that—a plethora of hidden gems including gently used clothing, furniture, and even electronics.
Plus, all of the proceeds go to Healing Transitions, a non-profit recovery program that helps those struggling with addiction.
They have great deals throughout the week, and every time you purchase something, you'll know you're helping a great cause.
---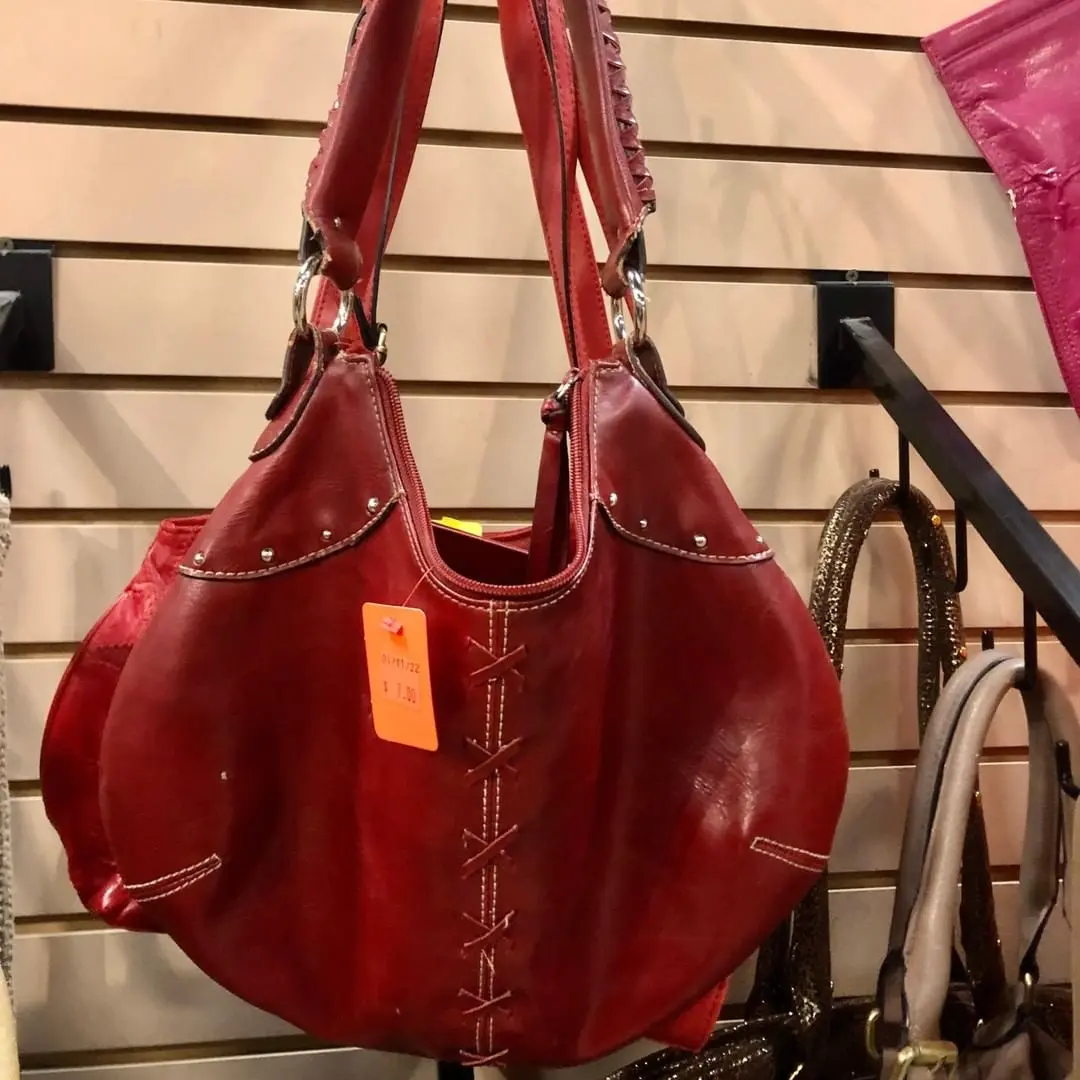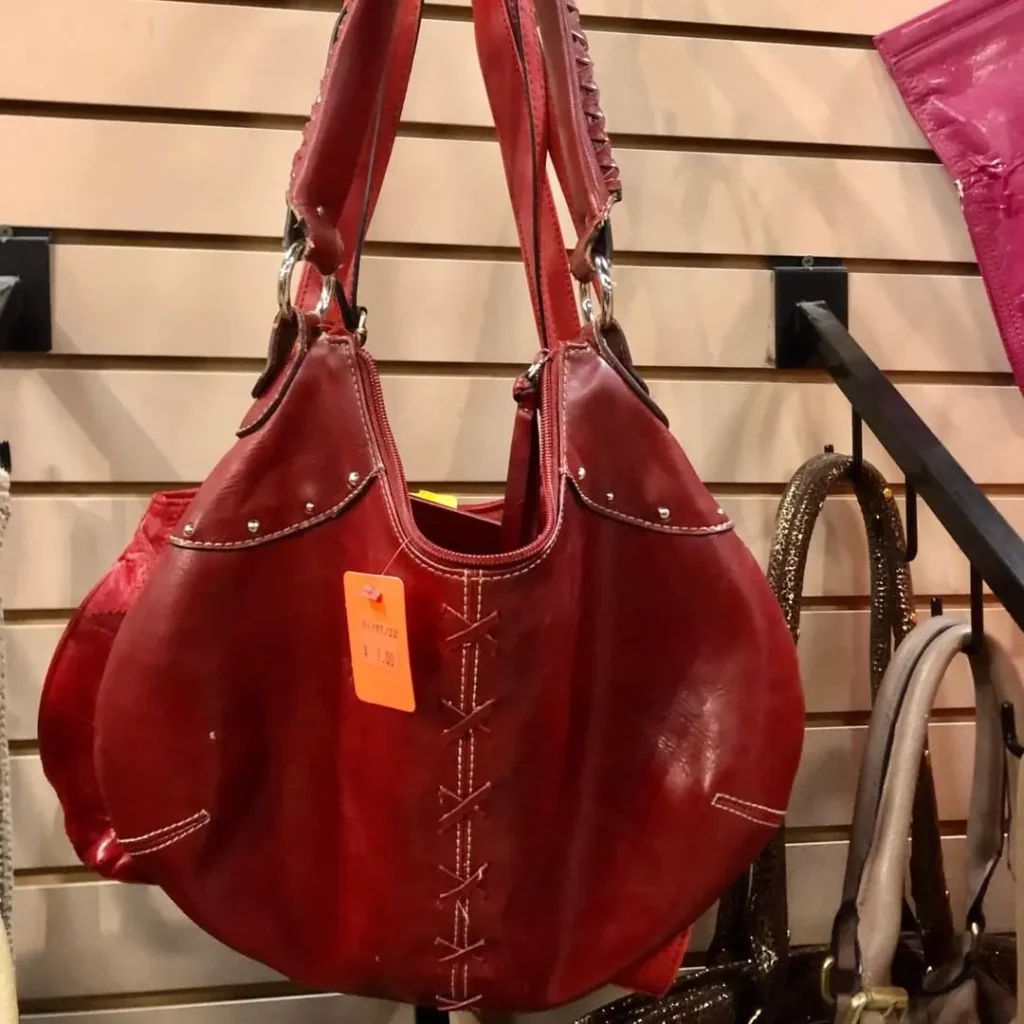 Address: 8320 Litchford Rd #102, Raleigh, NC 27615
HandmeUPs Thrift has a great selection of unique items that you won't find anywhere else. Their spacious store carries everything you can think of, from clothes to furniture to books and more.
Plus, they have an admirable mission to provide career opportunities for those with Autism and other developmental disabilities. You'll find amazing thrifted items while supporting a good cause at the same time.
---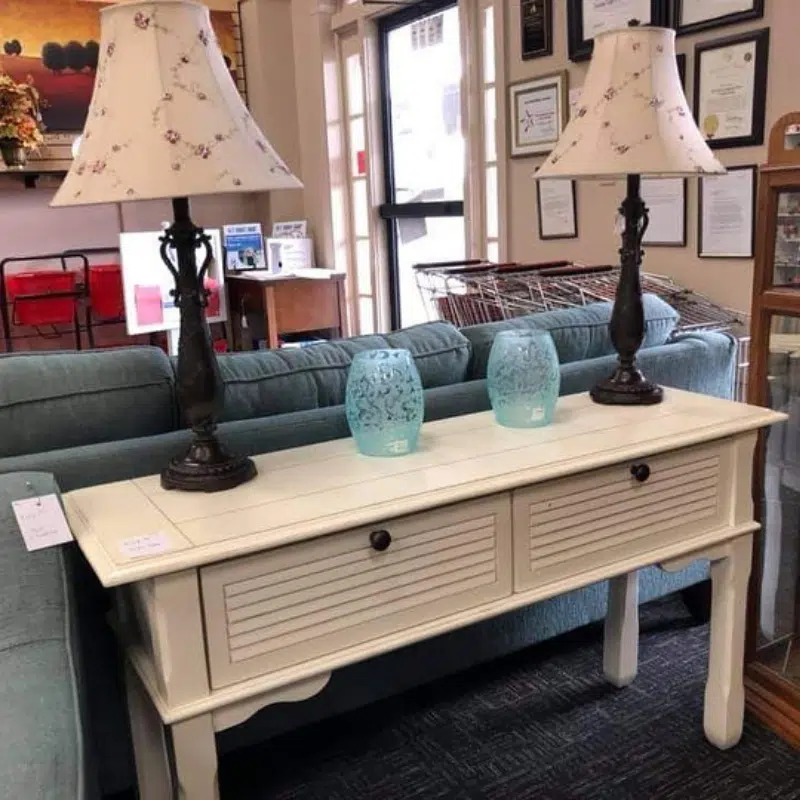 Address: 1621 N Market Dr, Raleigh, NC 27609
With a name like this, you're sure to find everything you're looking for and then some (except clothing, funny enough). But there are so many other shopping options, you won't even notice the lack of clothes. From vinyl and antiques to furniture and home decor, this place has you covered.
Plus, they are 100% staffed by volunteers and offer 50% off books and DVDs on the last Friday and Saturday of every month.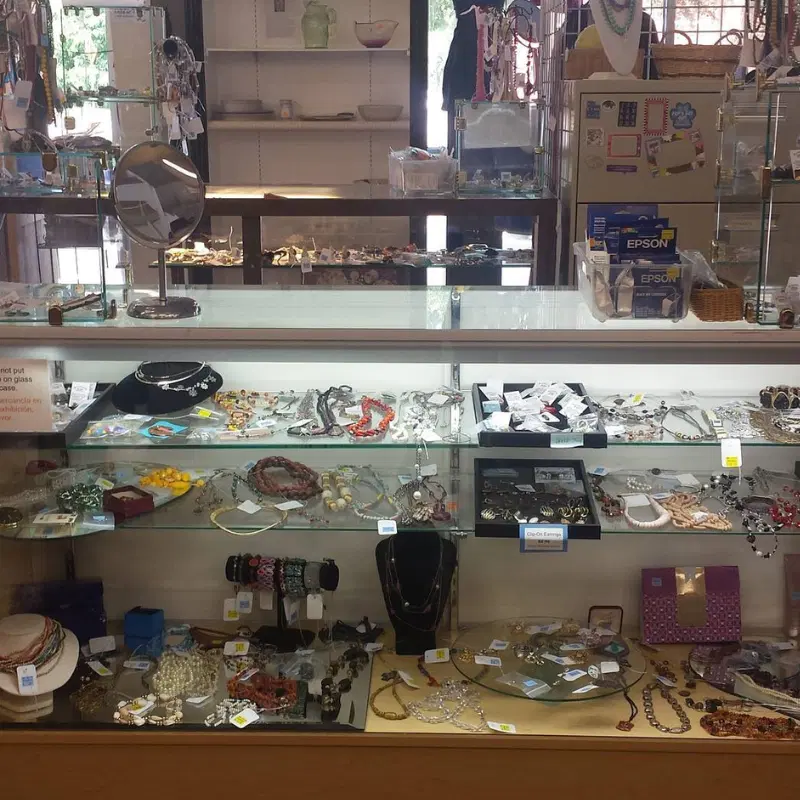 Address: 2821 Spring Forest Rd Raleigh, NC 27616
Looking for a great deal on clothing, furniture, jewelry, or shoes? Look no further than Retails Thrift Store! This hidden gem is chock-full of amazing items at incredibly low prices.
Plus, all of the profits go toward an animal rescue charity, so you can feel good about your purchase! Check back often, as different sales are held throughout the month.
UP NEXT: 25 Best Online Thrift Stores (Fashion, Vintage, + More)