Having a pair of joggers in your wardrobe has become a must. For the longest time, I've been fantasizing over finding a great pair of joggers (not the basic $10 pair you find at Target and Walmart). So, in preparation for winter, these are the best plus-size joggers that not only fit well but make you look great. Keep scrolling to shop my finds; you will find a mix of stylish and sporty joggers.
---
---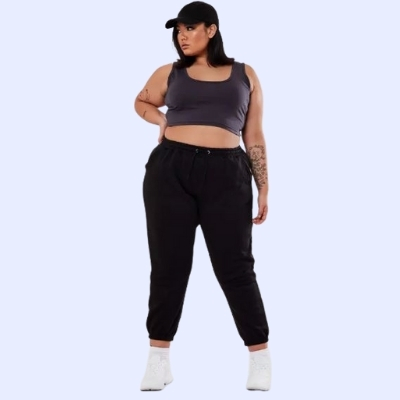 This jogger has a perfect modern, simple style with a high-rise fit for fashionistas. They look stylish with breathable fabric and fabulous attention to detail in the design.
I thought these were extremely stylish, a good mix of style and comfort for only $19 (when they have their 50% off sale) it's fairly hard to beat.
---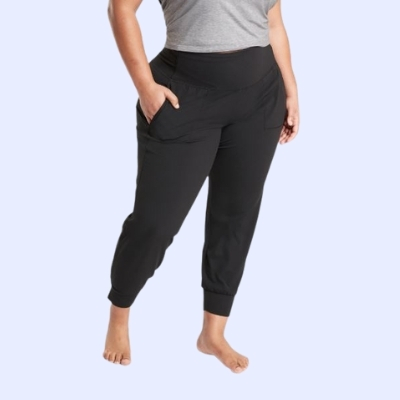 Athleta is one of my favorite shops for plus size gear, joggers included. These joggers have a captivating design that you'll feel beyond comfy in. Made from silky nylon, this jogger ensures comfort all day long.
I feel like I can run a marathon every time I wear these. The price was a little high, but if you want to look good while working out, it's worth it. They will also last a long time.
RELATED: 12 Best Plus Size Leggings
---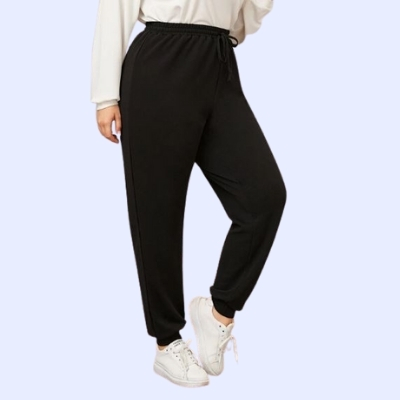 I've been loving this inexpensive jogger that I recently stumbled across. It's available in sizes up to 5x the drawstring feature in this jogger to help you get the right fit.
If you read any of our other articles on Shein (such as the overall review) you know that shopping here is a hit and miss when it comes to quality, which makes sense based on their low prices. However, these joggers made it into my keep pile. LOVE!
---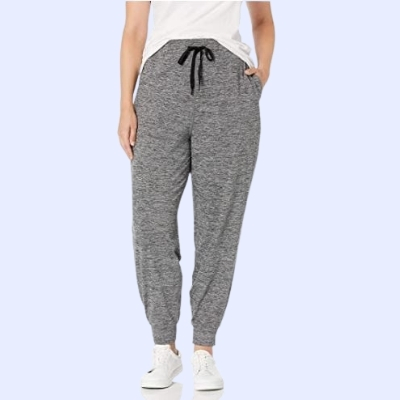 These grey joggers offer matchless comfort to wear all day long. They are made using poly-cotton material that is stretchy, comfortable, and the perfect fit for leisure wear.
They're so comfy, you can honestly wear them to sleep! If you do this, be prepared to stay in bed ALL day! These joggers also have a large range of sizes available (up to 6x).
---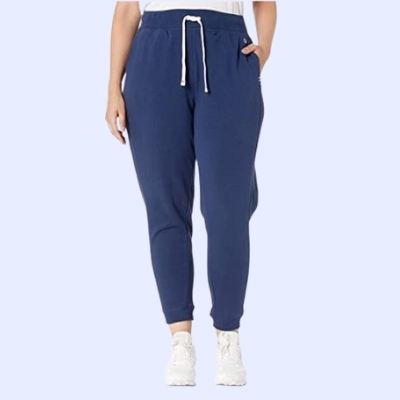 This Heritage French Terry Jogger from the top brand Champion is made with exceptional quality terry material that delivers a sporty look. These joggers fit in all the right spots and are comfortable.
You can never go wrong with the classic Champion jogger! This was my go to pair before trying a haul of new joggers, but it is still a winner for me.
---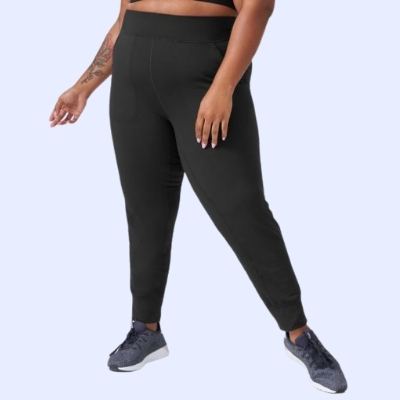 If you're willing to splurge s little, check out the Cooper Jogger from Universal Standard. Made with high-quality silky nylon and an intuitive design that includes a pocket, these are a great pair of joggers to invest in.
These fit loose around the legs and tight around the butt and waist, which I liked. I know some girls like looser joggers around the butt and hips so if this is you, you might not like these.
---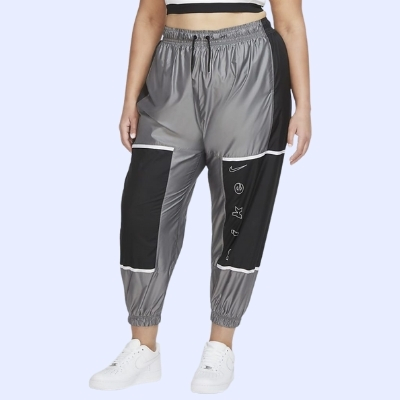 Nike is always a reliable source for sportswear. I recently tried out these
Although the fabric isn't as comfy as some of the previous joggers, it wasn't a huge deal. I loved the trendy design of these joggers (in my opinion, I think it has a slimming effect). These are perfect for those days when I just want to stick out.
---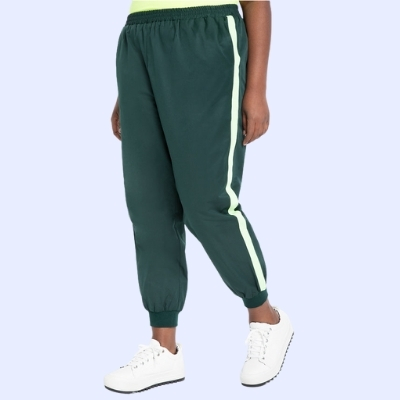 I loved the royal army green color and the slimming stripe down the side of these. And of course, they are super comfortable. The regular price is a bit spendy, but these are often on sale (or, you can get $25 off your first order with an email sign up).
Anyone that knows me knows that I love vintage thrift shopping. I mean, who doesn't these days? But, these joggers fit right into my vintage clothing collection perfectly!
---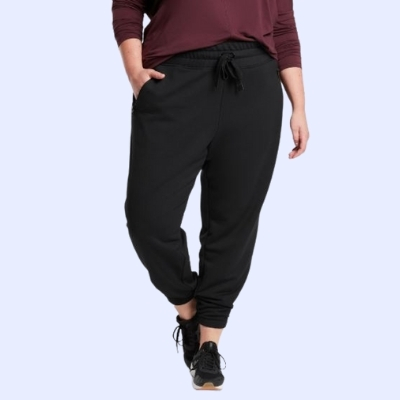 This is another Athleta jogger that is worth investing in if you want a high-quality pair that will last years while making you look great.
These have convenient side pockets and are also pretty thick, so they'd do a good job at keeping you warm if you live in a cold weather climate.
---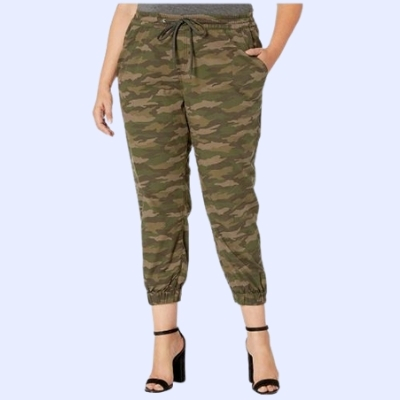 Levi's isn't just a great brand for jeans! This pair of joggers, made with light-weight cotton and viscose, are perfect for any style. These are comfortable to wear and make a statement, while also offering competitive pricing.
These were really unique and I loved the camo print – it's hard to find plus-size joggers and other pants that have unique prints like this!
---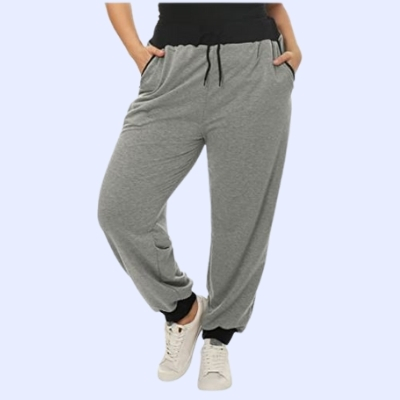 If you're looking for a pair of joggers on the baggier side, these will do the trick. Made with durable and wrinkle-resistant polyester, you'll really be able to spruce up your style with these.
Since these are a lot looser than other options, they're extremely comfortable. They come in a variety of other colors including black, navy blue, dark green, and darker grey (sizes up to 4x).
UP NEXT: 10 Best Plus Size Fanny Packs