Whether you're a veteran of the outdoors or simply looking to dive into a new adventure, it can be hard to source the best outdoor gear that works for your needs. The outdoor clothing and equipment market keeps expanding, with new brands popping up all the time.
Of course, a few staples stand out from the crowd, but that doesn't mean they're all you have to choose from. This article contains the 15 best outdoor clothing brands that people can't get enough of, and you're bound to find something that'll help you face nature with confidence.
RELATED: 12 Brands Like LL Bean for All Your Outdoor Expeditions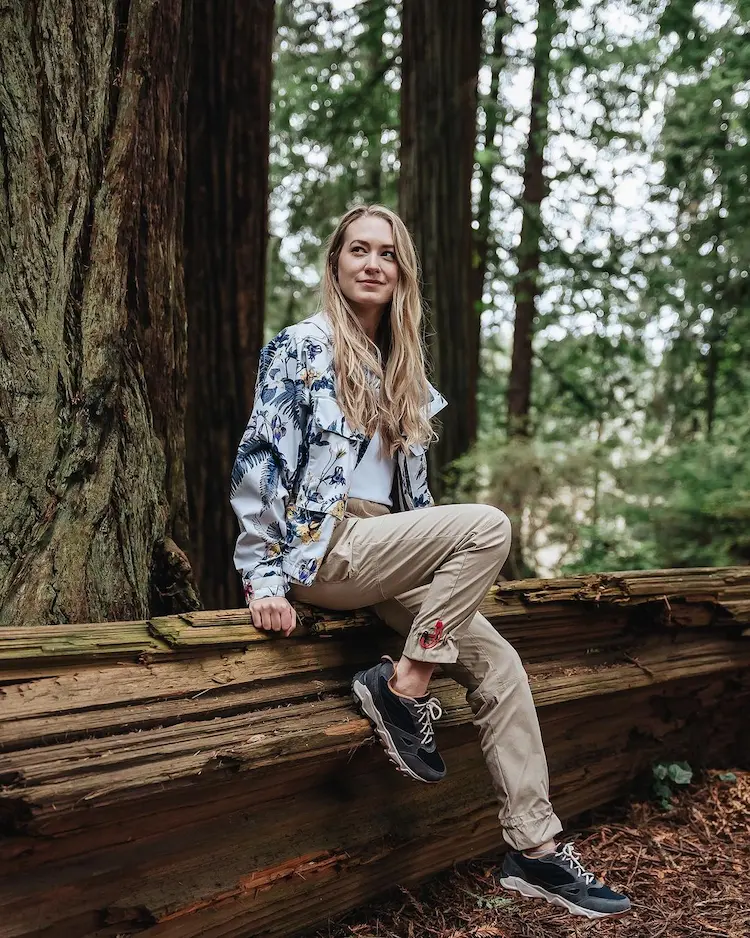 Based In: Portland, Oregan
Best-Sellers: Men's Basic Logo Hoodies, Women's Full Zip Fleece, Men's Full Zip Fleece
Average pricing: $14 – $230
A highly respected outdoors brand, you can't go wrong with most products from Columbia. They have a decent range for men, women, and children. You can also sort through their catalog based on your activity of choice.
Why We Love It: The company does a great job of being inclusive of all body types as they have categories for big and tall as well as plus size options. If you're looking for the best deals, spend a little time sorting through the sale section because there's a long list of discounted items you can take advantage of.
---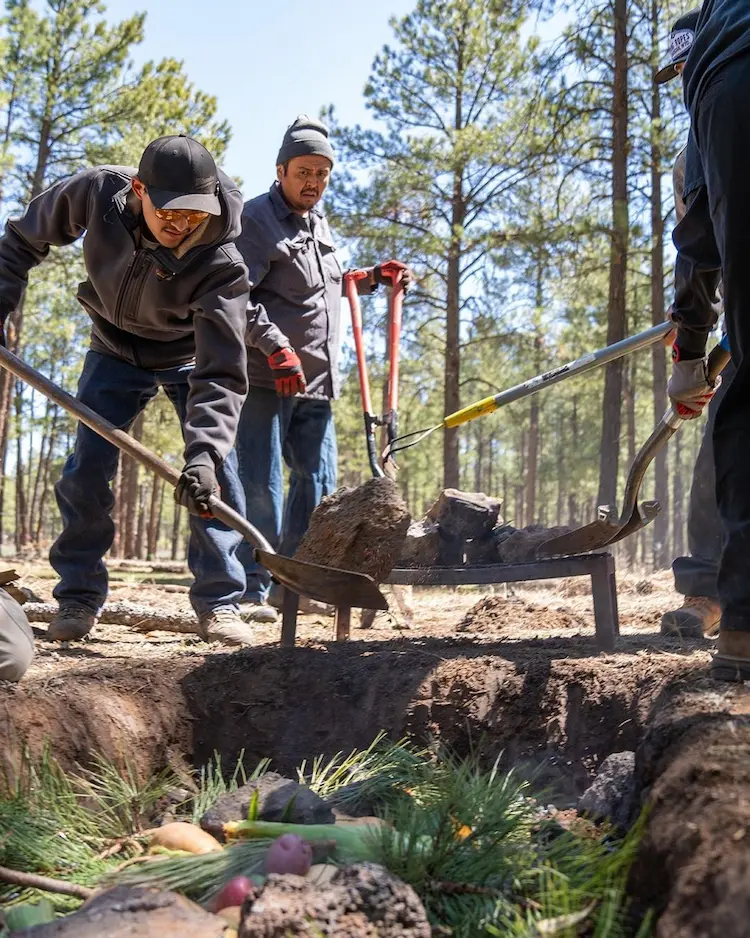 Based In: Ventura, California
Best-Sellers: Nano Puff Jacket, Men's Baggies Shorts, Women's Cool Daily Shirt
Average pricing: $7 – $799
Why We Love It: An undeniable competitor in the outdoor market, Patagonia has had a firm grip on outdoor enthusiasts for many years. They're also pretty focused on activism in numerous ways, from working with non-profits to donating to environmental causes.
Their catalog is stacked, to say the least, and you won't have any trouble finding everything you need for your next trip. If you have a specific sport or outdoor activity you're interested in, you can navigate products that are specifically catered to your interests. Additionally, most people are huge advocates of their product quality.
---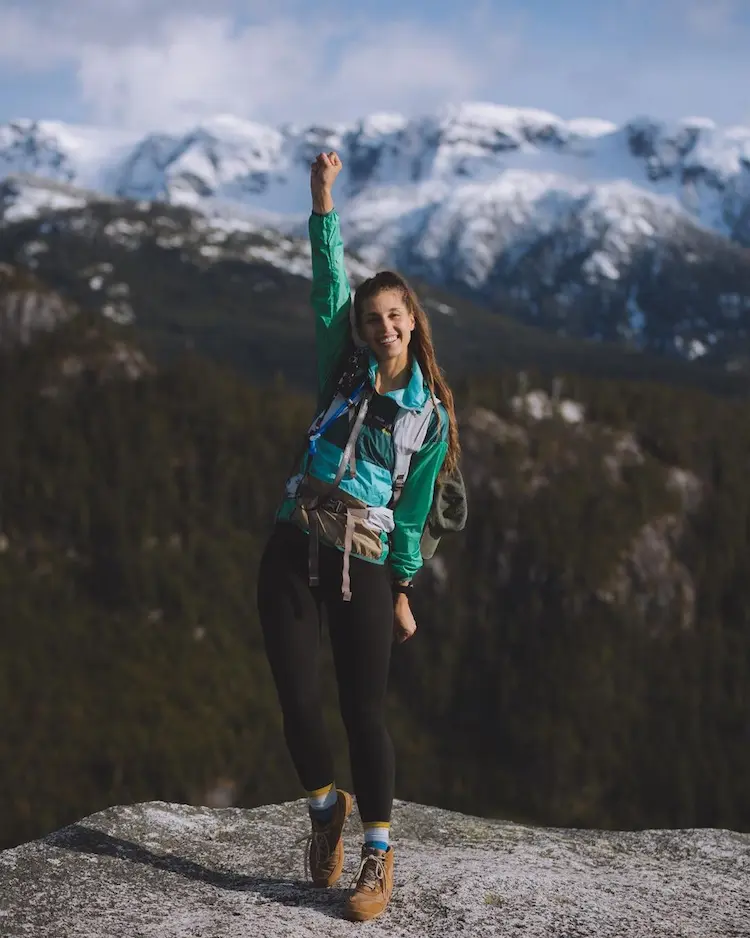 Based In: Kent, Washiongton
Best-Sellers: Men's Sahara Shade Hoodie, Men's Sahara Long Sleeve T-Shirt, Women's Swiftland Pullover Running Hoodie
Average pricing: $3 – $959
Why We Love It: If camping is more your style, REI is highly regarded by those who like to spend an extended amount of time out in nature. They also offer plenty of outdoor gear to keep you covered during your adventure.
They have something to offer for the whole family, and the company is a go-to choice for many people who make the outdoors a consistent part of their life. It won't hurt to give REI a look if you're looking for an all-in-one solution.
---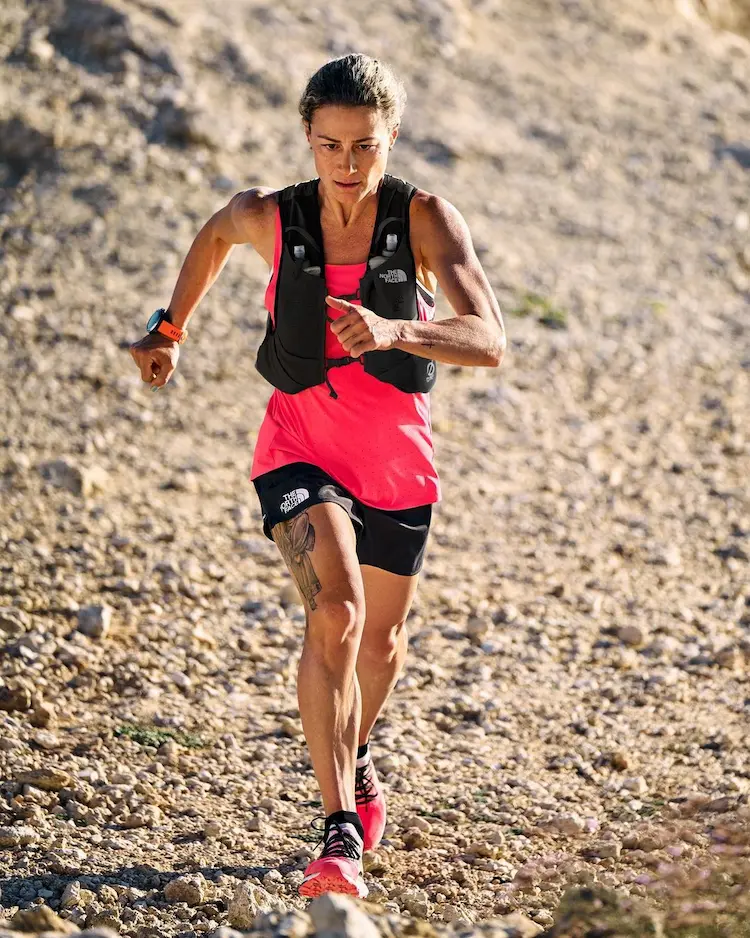 Based In: Denver, Colorado
Best-Sellers: Men's Denali Jacket, Women's Osito Jacket, Pullover Hoodie
Average pricing: $20 – $400
Another brand that's been a staple in the outdoor and fitness market for many years, they continue to evolve and refine their catalog to better suit customers' needs. Many like the brand for their blend of function and style, as much of what they have to offer can be used on an everyday basis.
Why We Love It: You can shop with confidence considering their reputation, and many people appreciate how their customer service handles any questions or concerns. Their catalog has a blend of outdoor items, with some catered to be more casual and others directed at more extreme outdoor activities.
---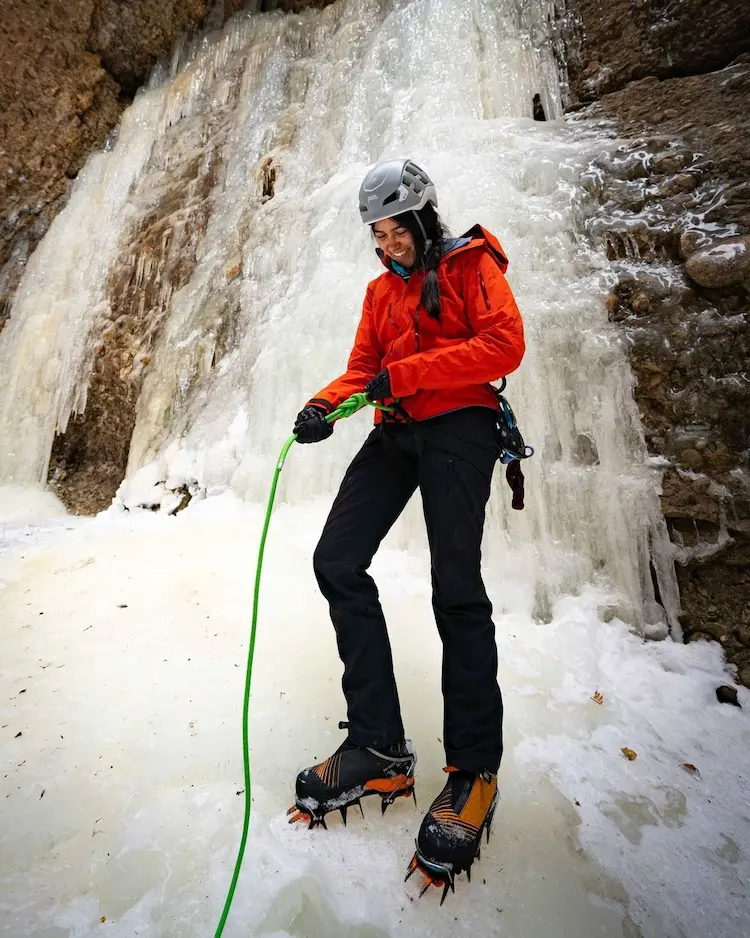 Based In: Rohnert Park, California
Best-Sellers: Men's Crossover Hoody, Men's Highlander Down Hoody, Women's PreCip Jacket
Average pricing: $50 – $650
Why We Love It: Not only do they have plenty of outdoor equipment and clothing, but they also spend a decent amount of time utilizing the best clothing technology that'll help you face what the outdoors is known for. Nature can be quite unpredictable, but Marmot has what you need to expect the unexpected.
Whether you're going hiking, camping, mountain biking, or rock climbing, Marmot has a catalog stacked with items that'll have you prepared. They also provide various discounts and sales so you can get the most out of your purchase.
---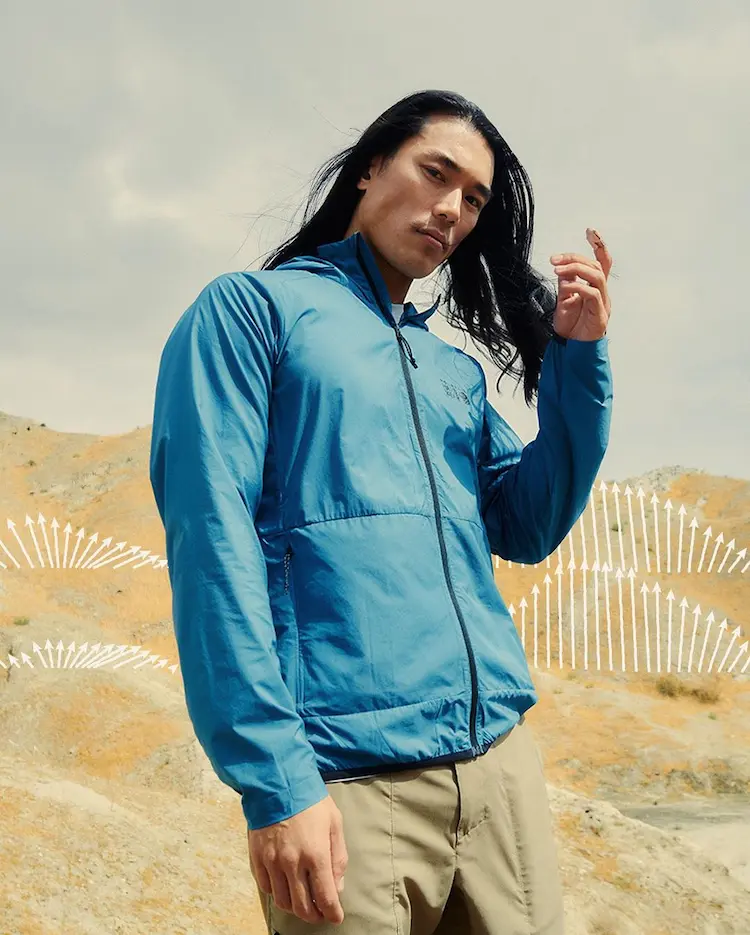 Based In: Richmond, California
Best-Sellers: Men's Crater Lake Short Sleeve Tee, Women's Trail Pants
Average pricing: $20 – $1,700
Why We Love It: This outdoor brand focuses on lightweight and heavy-duty gear that'll have you covered on any mountain of your choice. If you consider yourself to be a mountaineer, it's important you have the gear to protect yourself from the harsh weather and terrain.
You can even sort through their products based on weather conditions, and they have an outlet section that can provide deals up to 70% off. They also offer free shipping for Elevated Rewards Members if you're a dedicated outdoor enthusiast.
---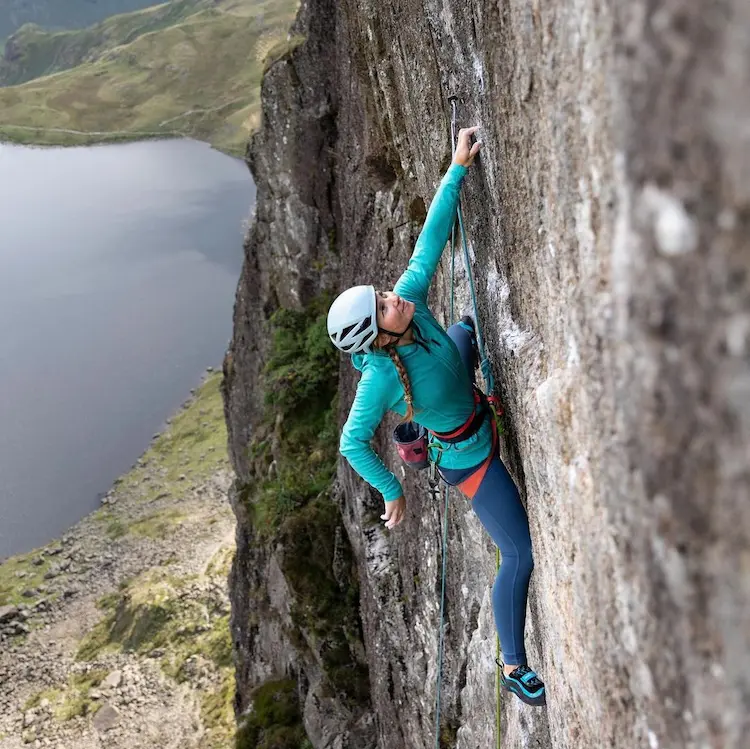 Based In: Holladay, Utah
Best-Sellers: Men's Mission Leather Mid WP Hiking Shoe, Women's Session Approach Shoes
Average pricing: $13 – $475
Why We Love It: This brand is an excellent choice for the avid rock climber, and whether you like to take it easy or stack up the risks, they have gear for every level of difficulty. They also provide numerous accessories such as headlamps, utility belts, beanies, and more.
Although their focus is primarily on hiking shoes, they also offer hiking poles, tents, backpacks, and even ski gear. Black Diamond is a versatile outdoor brand with a unique list of products you can't find anywhere else.
---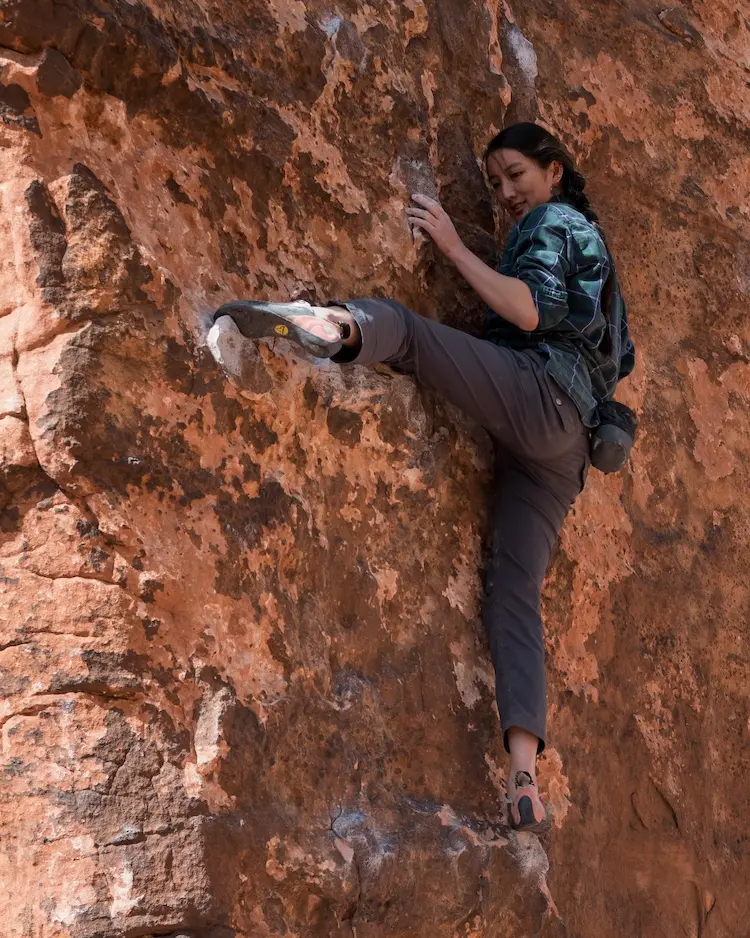 Based In: Carlsbad, California
Best-Sellers: Women's Saxon Dress, Women's Cozy-Up T-Shirt, Men's Watchtower Hoodie
Average pricing: $32 – $125
Why We Love It: One of the more affordable outdoor brands on this list, they aren't shy to offer their customers a substantial discount. They consistently run sales, and finding something that fits your budget won't be too challenging.
With clothing that's suitable for many outdoor activities, and a price that's hard to beat, many nature enthusiasts have gravitated toward the brand for the clothing they need. Better yet, it's a hub for men's and women's outdoor clothing, and their sizing is pretty body inclusive as well.
---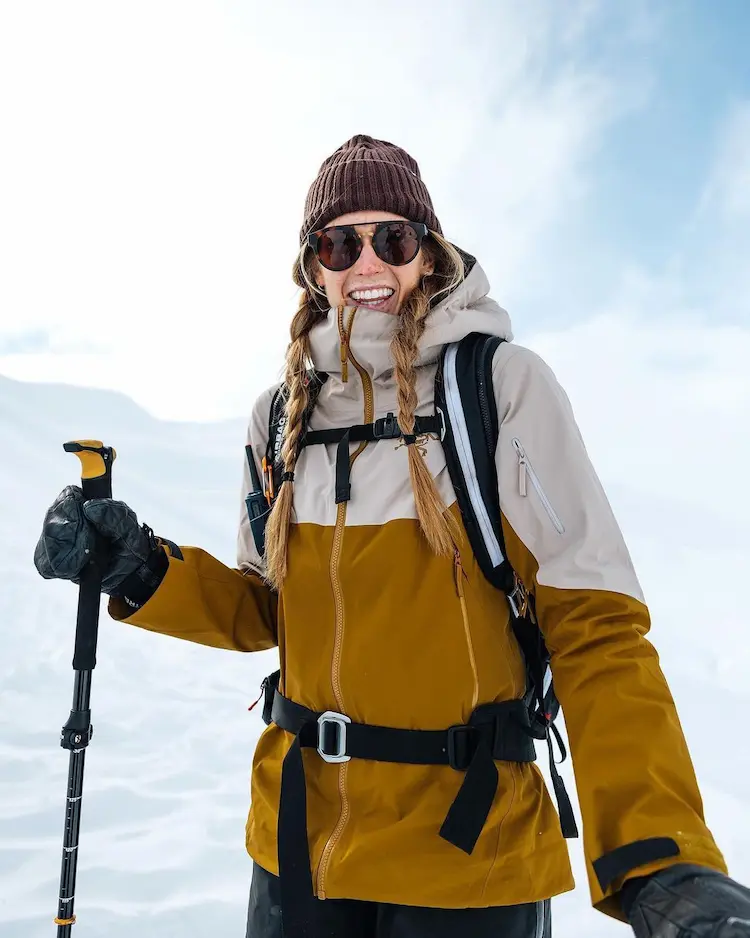 Based In: Park City, Utah
Best-Sellers: Patagonia Men's Quandary Pant, Danner Women's Mountain Light Boot
Average pricing: $7 – $2,635
Why We Love It: Here, you can also find a decent number of exclusive outdoor brands, giving you only the highest quality products to choose from, all in one place. Hiking, snowboarding, fly fishing, general traveling, and many more outdoor activities are all a part of what they have to offer.
With substantial discounts and sales, Backcountry is a top choice for many people who spend time in nature. They have gear for every member of your family, including your dog, and considering how large their catalog is, it's a good idea to search by activity.
---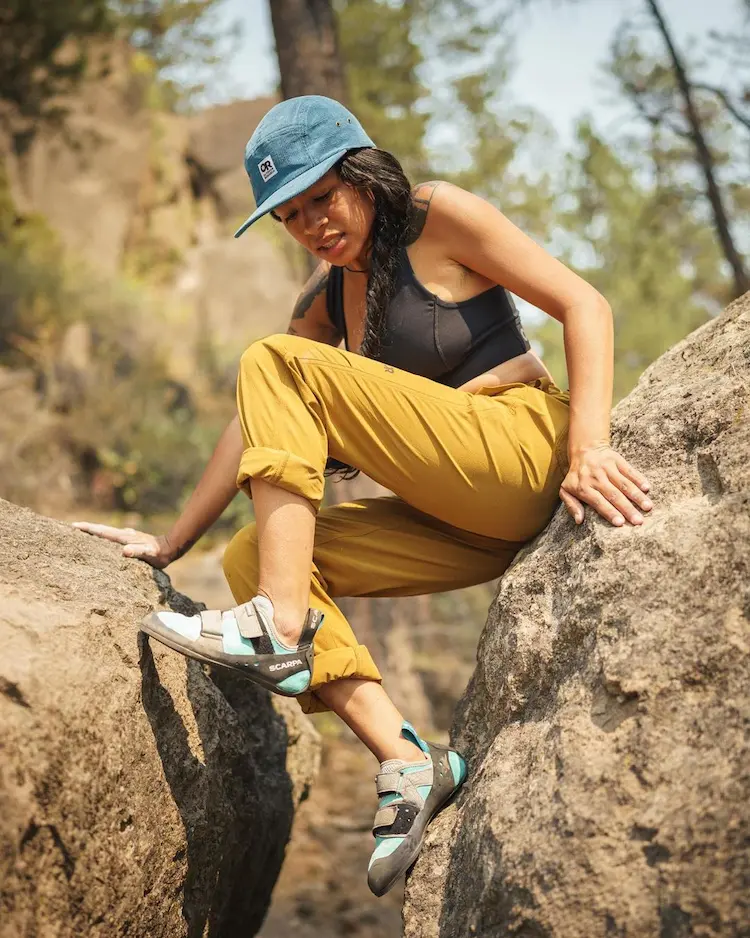 Based In: Seattle, Washington
Best-Sellers: Men's Echo Hoodie, Women's Astroman Sun Hoodie, Seattle Sombrero Rain Hat
Average pricing: $8 – $699
Why We Love It: This brand takes a more casual approach to their clothing, but they also provide plenty of gear that's catered to those who face harsher outdoor environments. You'll find their catalog is pretty body inclusive as well.
Although outdoor clothing and gear are important, the tech they're crafted with can sometimes be a lifesaver. Depending on the outdoor environment you're looking at, Outdoor Research has the gear and clothing tech you need. From surfing under the sun to facing harsh winter conditions, this brand is a good option if you like to challenge yourself in various nature outings.
---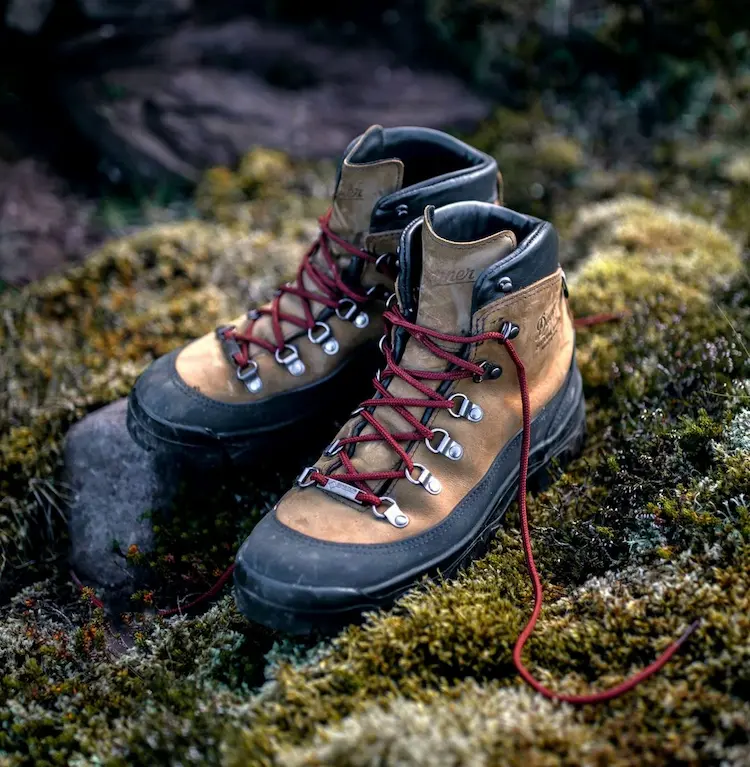 Based In: Portland, Oregon
Best-Sellers: Men's Bull Run Moc Toe, Men's Mountain Light, Women's Mountain Light
Average pricing: $42 – $460
Why We Love It: Danner is known for durable footwear that's suited for hiking, hunting, and other activities. They also cater to men and women, and the quality of their products could last a lifetime with proper care. You can't overlook proper footwear when you're trekking through the outdoors.
Considering the unforgiving nature of the outdoors, you don't want to cut corners when it comes to protecting your feet. The cost of their products can easily reach into the hundreds, but you're paying for a quality that's seldom found among many other brands.
---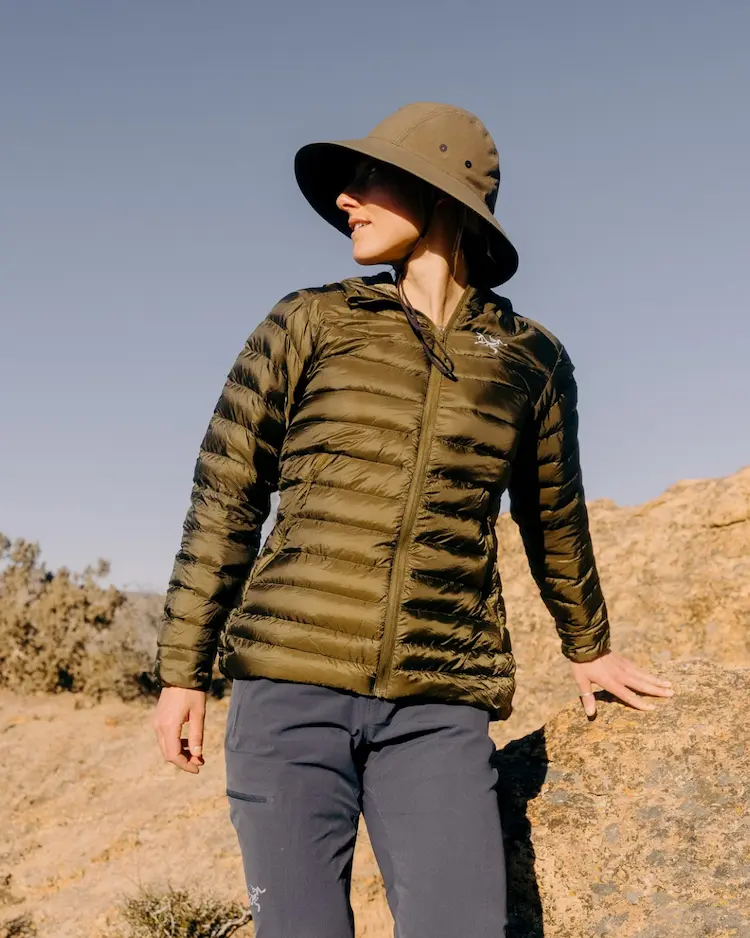 Based In: North Vancouver B.C., Canada
Best-Sellers: Men's Atom LT Vest, Men's Cerium SL Hoody, Women's Cerium SL Hoody
Average pricing: $15 – $1,200
Known as an innovator in the outdoor market, Arc'teryx has taken a modern approach to the needs of those who love the outdoors. From clothing, footwear, daypacks, and many accessories, their catalog covers a vast number of outdoor activities.
Why We Love It: Although the brand is known to boast a premium quality, we feel they do their best to keep things relatively affordable. Most of their products come in a decent number of colorways, and if you want to save as much money as possible, give their outlet section a look before you decide on a purchase.
---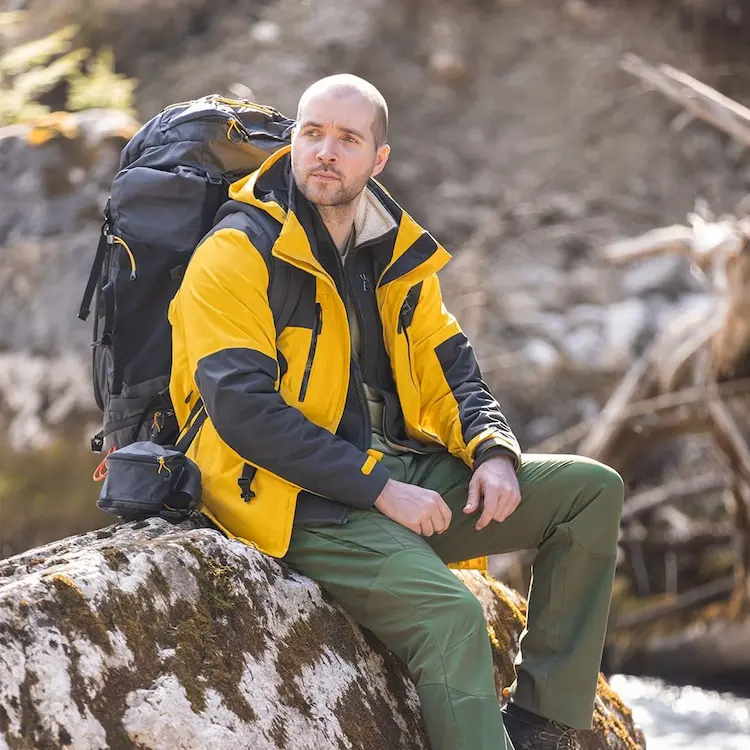 Based In: Idstein, Germany
Best-Sellers: Men's Go Hike Softshell Hiking Jacket, Women's Go Hike Jacket, Daydream Waterproof Jacket
Average pricing: $5 – $829
With a focus on sustainability and quality, Jack Wolfskin has made a name for themselves in the outdoor market by keeping their customers satisfied. You'll find plenty to choose from for hiking, and many other products are fairly general to what you might need when spending time in nature.
Why We Love It: Some people just enjoy a simple outing in nature without too many risks or requirements involved, and the brand has encapsulated these preferences pretty well. You'll find a decent blend of items available for men, women, and children, so it's a great option for a family that loves the outdoors.
---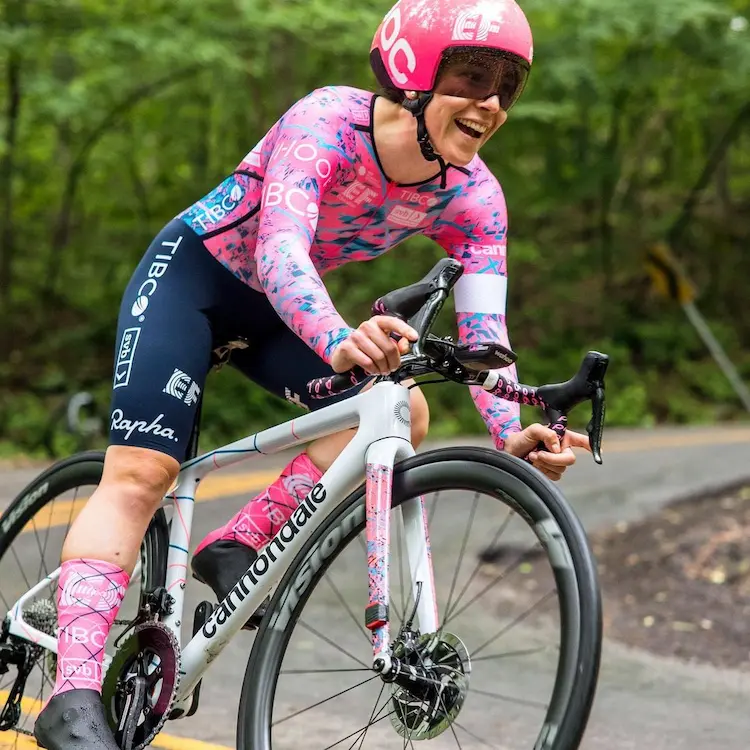 Based In: Wilton, Connecticut
Best-Sellers: Ryker Adult Helmet, Trail Adult Helmet
Average pricing: $12 – $1,575
Some people like to spend time with the outdoors on two wheels, which can bring plenty of wear and tear on the body. It's vital you have the gear necessary to keep pedaling, and that's where Cannondale found its niche.
Why We Love It: Not only do they offer fitness and activewear that's built for the outdoors, but you can also find reliable bikes that are built for the job. They have a great blend of bikes suitable for mountains or the road, along with numerous features to ensure you can stay on the path ahead of you for as long as possible.
---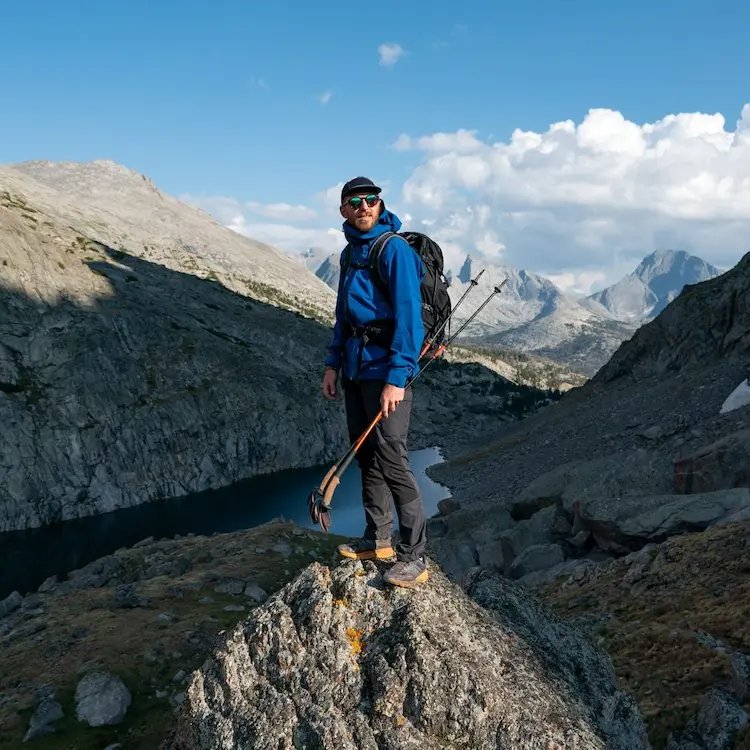 Based In: Moss, Norway
Best-Sellers: Men's Crew Midlayer Sailing Jacket, Women's HH Lifa Long Sleeve
Average pricing: $10 – $1,100
Why We Love It: From minor essentials to more technical gear, Hello Hansen is loved by many due to their substantial catalog that caters to many different outdoor activities. They also have a generous 90-day return policy and offer free shipping on orders over $50.
It's important to note that some of their items can get pretty expensive, but their products are bound to last and make the cost worthwhile in the long run. There are numerous collections on their website that are suitable for different outdoor lifestyles, so they should at least be considered before you decide on your favorite.
Let's Wrap It Up
Finding your home for outdoor gear and equipment can be kind of overwhelming, but finding the gear you need shouldn't be so stressful. Whether you're a solo traveler or looking for a comprehensive solution for the whole family, this article has it all.
You'll also find a massive range in pricing, sizes, discounts, and other benefits across the companies in this list. Overall, this article has the 15 best outdoor clothing brands that are catching the attention of nature enthusiasts.