Layers: they aren't just for the winter. Oftentimes, outerwear can be used to give an outfit an extra pop for style purposes. If you don't already know the best jacket brands, we're here to help. There are a ton of top brands out there for any kind of budget and style!
Sometimes you might need a jacket that is more for utility purposes, or you may just want something that makes you feel cute. Either way, it is important to know the quality of the pieces you are buying and the brands you are supporting.
With fashion trends popping up left and right, it is increasingly simple to find a style of jacket that will complement any outfit you put together.
Best Jacket Brands
Whether you want to stay as warm as possible or just look extra trendy, we've shared a few of the best brands to choose when it comes to your jackets.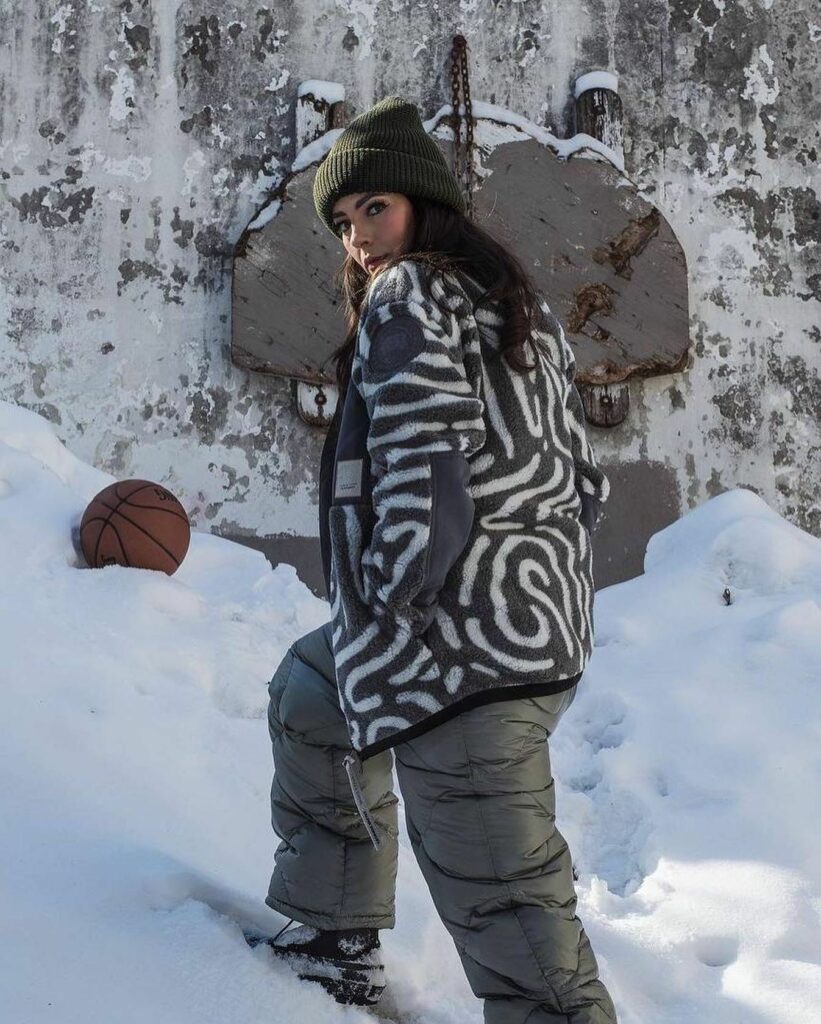 Average price range: $275 – $1,875
Sizing: 2XS – 3XL (women) and 3XS – 4XL (men)
These jackets are quite pricey, but with the price also comes excellent quality. Their jackets are warm and made with duck down, which keeps you comfortable and insulated in the cold months. They are also incredibly sleek, with a style that is bound to look good on almost any body type, and colors that look classy any time of year.
In terms of insulation, Canada Goose has some of the best options. Because of the way their jackets are formed, they are able to keep you warm without making you feel like you may overheat at any moment.
RELATED: 12 Brands like Canada Goose for Extra Warm Winterwear
---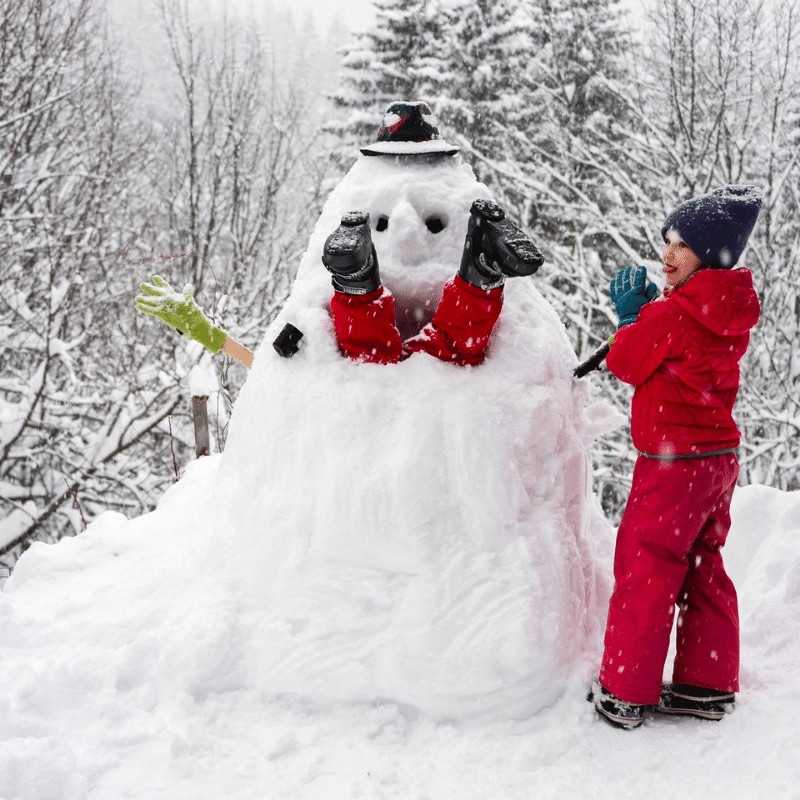 Average price range: $7 – $800
Sizing: 2XS – 2XL (women) and 2XS – 3XL (men)
Known for being a quality outdoorsy brand, Patagonia jackets are made to withstand cold temperatures as well as harsher climates. Though the jackets do feel light at first touch, they have recycled polyester insulation that allows the wearers to feel warm without being weighed down. 
These jackets are also great for those on the go or who enjoy doing a lot of outdoor activities. Because the jackets are so lightweight, they are easy to travel with—just roll them up and store anywhere you may need to put them.
---
Average price range: $50 – $415
Sizing: S – 2XL (women) and S – 3XL (men)
Another brand that is specifically designed for the cold winter months, North Face keeps its jackets simple. While they may not be as expensive as their competitors, they still offer great quality in their products, which makes them worth trying out.
Their jackets are warm, waterproof, and made with breathable fabric for everyday wear. Though they do have a more casual look, North Face will be your go to brand if you just need something to throw on day-to-day.
---
Average price range: $20 – $750
Sizing: 2XS – 2XL (women) and 3XS – 3XL (men)
Fjallraven's jackets are meant to keep you warm as can be, which is perfect for those who really want to stay warm during winter months. 
Most of their jackets walk the line between casual and dressy, so you can always have a range of options for styling these pieces. Although their jackets typically cost $200 or higher, the quality is unmatched. 
---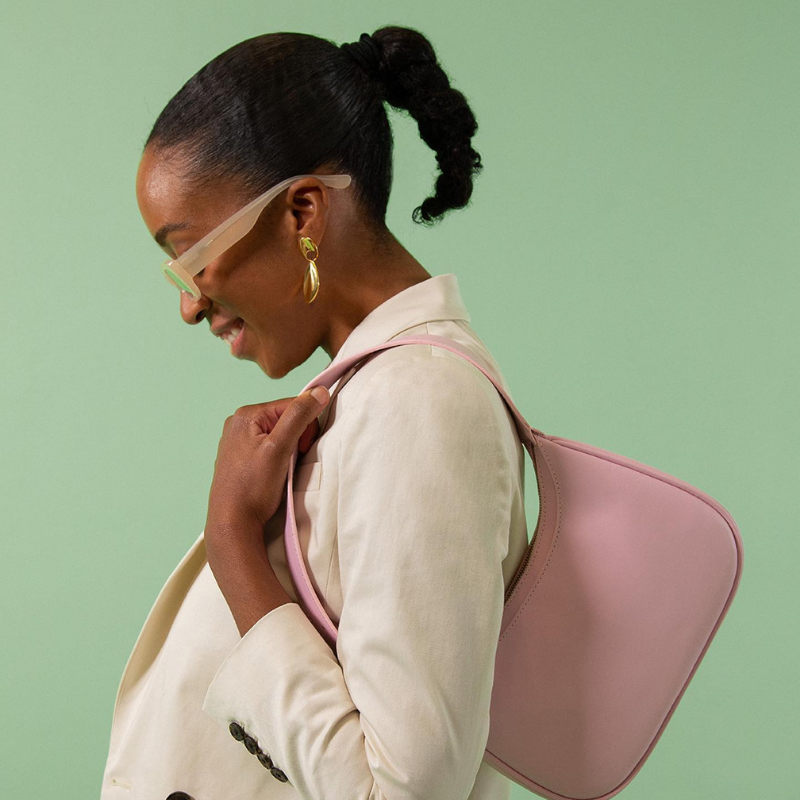 Average price range: $110 – $600
Sizing: 2XS – 2XL (women) and 2XS – 2XL (men)
If you don't want to splurge a ton on a warm jacket, J.Crew is the perfect place to look. Often known for their preppy style, this brand offers a variety of jackets that range from heavier to lighter, depending on the season.
J.Crew also generally has a wider range of colors than many of the other brands listed above. If you like to get a little more playful with your style, this brand might be one to look out for.
---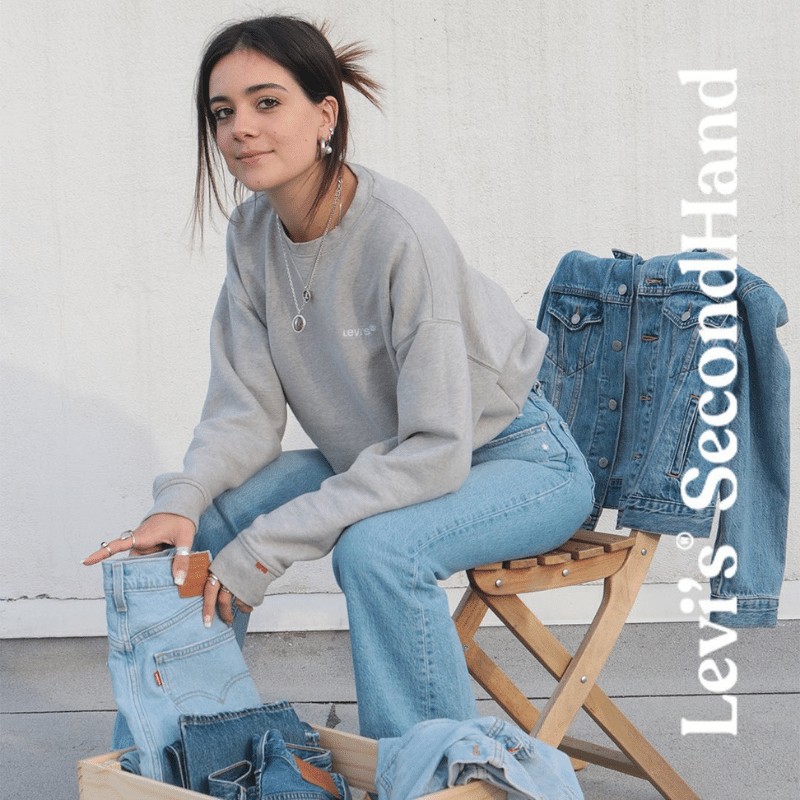 Average price range: $45 – $405
Sizing: 2XS – 2XL (women) and 2XS – 6XL (men)
An iconic brand for denim, Levi's is often considered timeless when it comes to their jackets as well. Denim jackets are such a simple piece that can be paired with many different outfits to create a dressed up or dressed down look.
Levi's are often considered some of the best jackets because of the high-quality of their denim. Though you may have to pay a slightly higher price, the garment will last a long time! 
---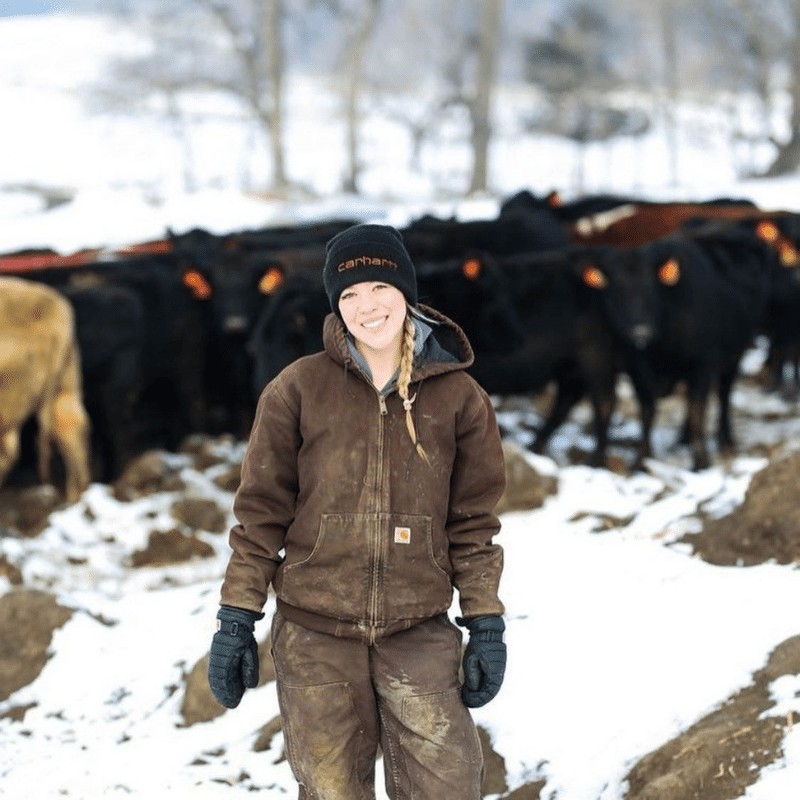 Average price range: $4 – 280
Sizing: XS – 5XL (women) and XS – 5XL (men)
If you want a stylish and shaped jacket but still want to keep warm, Carhartt is a great brand. Having developed a bit of a rugged aesthetic in terms of their clothing, Carhartt often has a slightly harder feeling to their clothes than many other brands.
With slightly more masculine influences on their clothing, you can create an outfit that is still stylish, but tows the lines of common everyday clothing. If you want to put a little edge into your wardrobe, Carhartt may be your perfect brand!
---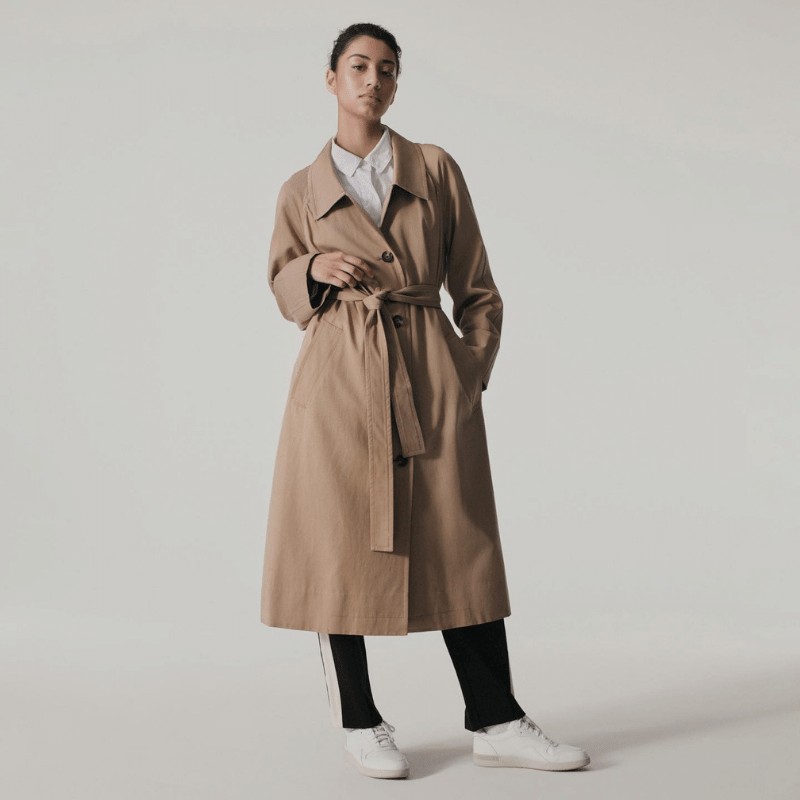 Average price range: $80 – $230
Sizing: 2XS – XL (women) and XS – 2XL (men)
Sustainable and great quality, Everlane is a brand worth considering when shopping for jackets (and many other types of clothes). They feature timeless, minimalistic pieces that look amazing and never go out of style. 
---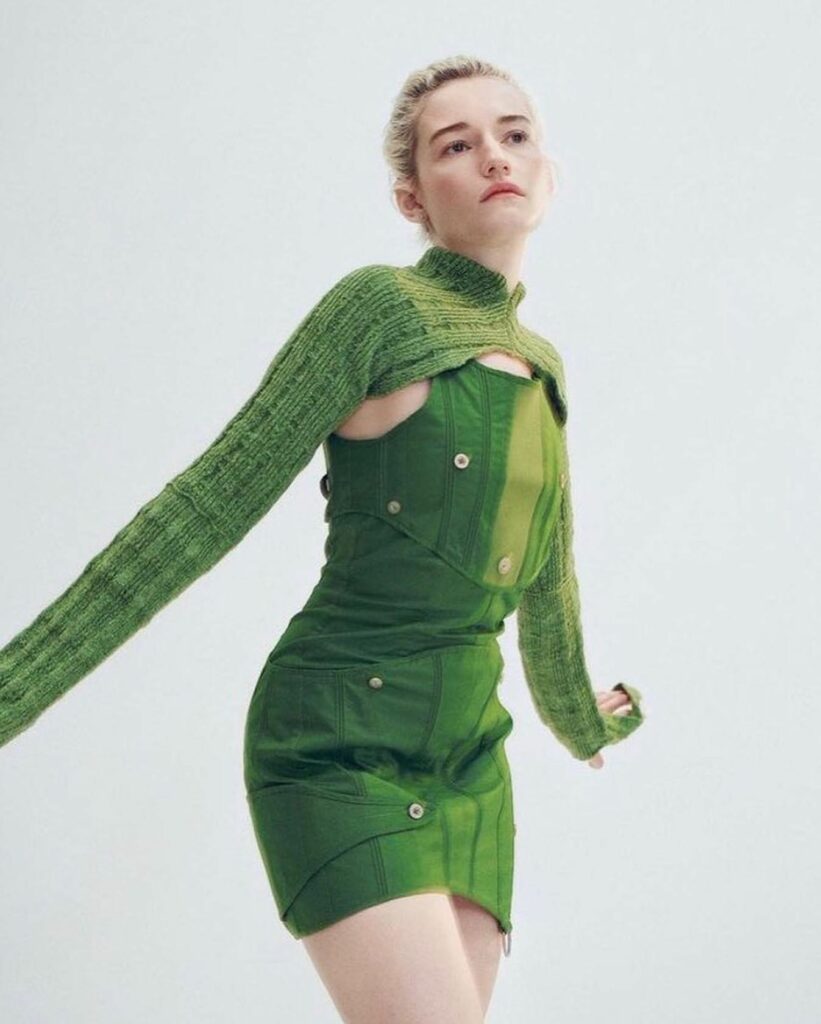 Average price range: $265 – $2,800
Sizing: 2XS – 2XL (women) and 2XS – 2XL (men)
Acne Studios offers jackets that are fashion forward and functional at the same time. Their styles range from denim and blazers, to suit and puffer jackets.
While the price tag will set you back more than these other jacket brands (usually at $700+), the product is well worth the cost. Look and feel like a runway model with any of these Acne Studio jackets.
---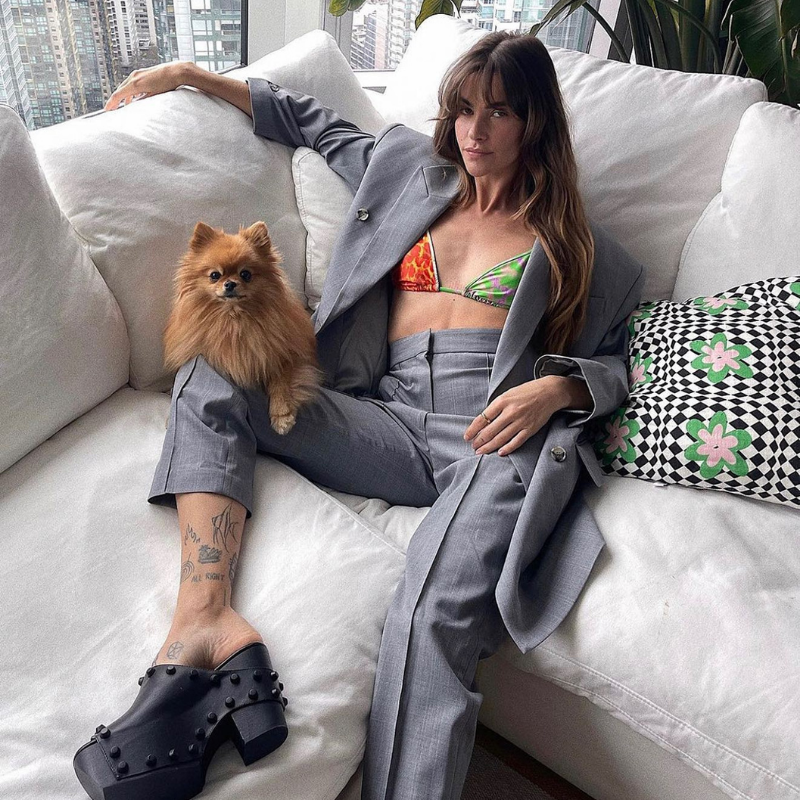 Average price range: $25 – $300
Sizing: 2XS – 4XL (women) and XS – 3XL (men)
An affordable option, H&M has become a leader in trendy and fun clothing at a fraction of the price as other stores. They also have a head above other brands because they sell so many different styles of jackets.
Whether you are looking for a leather, denim, or tweed jacket, you will be able to find something that will compliment your outfit no matter the occasion. Although H&M quality is less consistent, their jackets tend to be better quality than their other types of garments.
---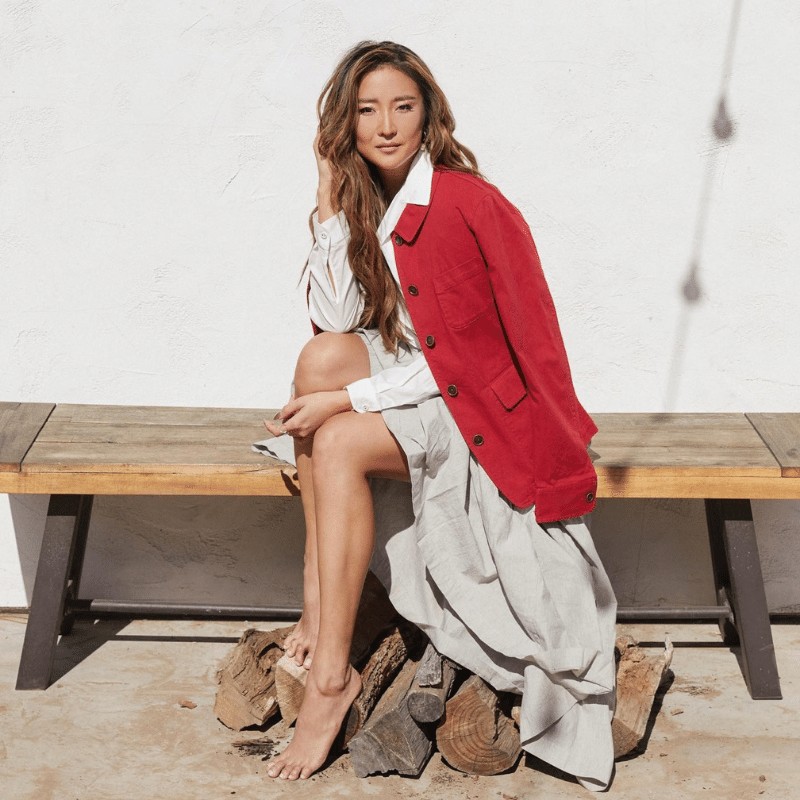 Average price range: $20 – $60
Sizing: 2XS – 3XL (women) and 2XS – 3XL (men)
While we're talking about affordable jacket brands, Uniqlo is another top pick when it comes to jackets for men, women, or even kids. 
Most of their items fall under the category of basic wardrobe essentials, but this isn't necessarily a bad thing. If you're looking for jackets that can be paired with a large variety of outfits and don't cost a fortune, Uniqlo is a great choice. 
---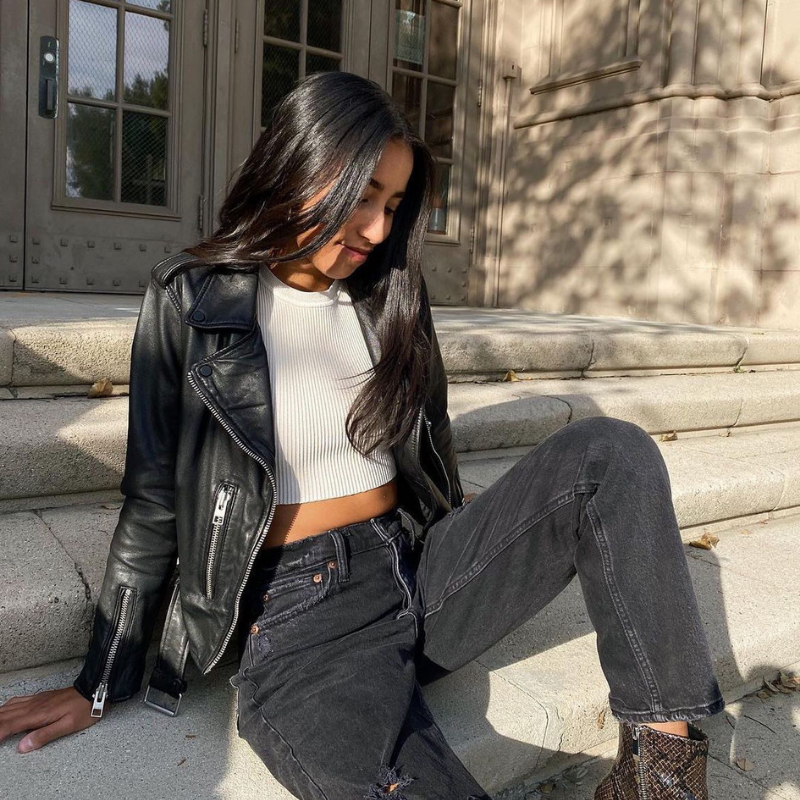 Average price range: $280 – $1,300
Sizing: XS – L (women) and XS – 2XL (men)
If you are in search of a leather jacket or peacoat, look no further because AllSaints has you covered. This brand focuses on gender-neutral clothing with a more minimalistic color palette, making their garments incredibly easy to style with any clothes in your wardrobe.
If you want to play with style but are still a little nervous about taking big steps, a quality jacket from AllSaints can be that piece that elevates your wardrobe into a higher ranking.
---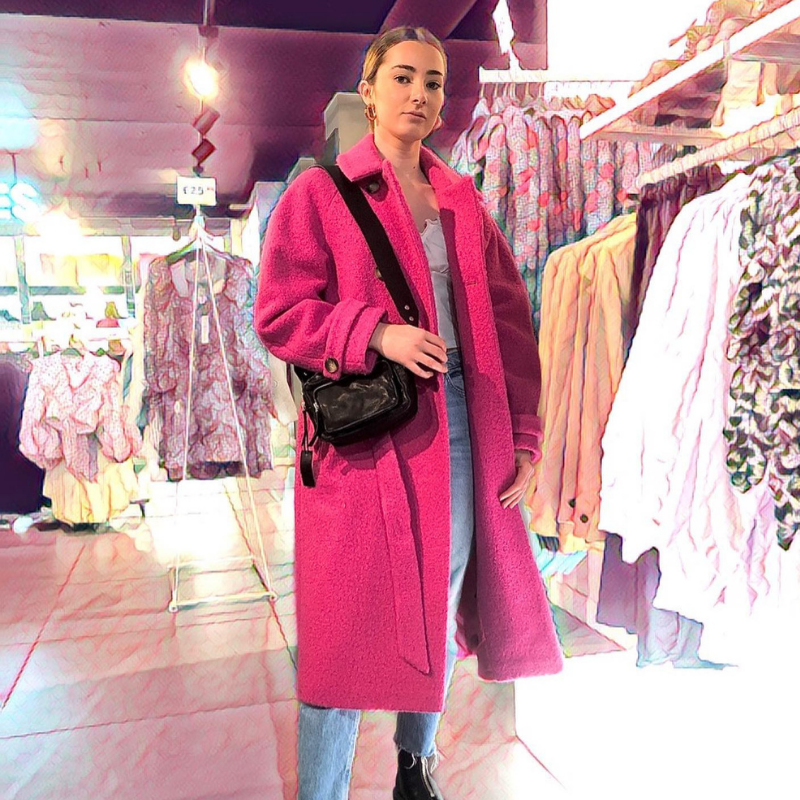 Average price range: $10 – $600
Sizing: 2XS – 5XL (women) and 2XS – 6XL (men)
Topman (for men) or Topshop (for women) can both be excellent brands when looking for jackets. Not only are they more affordable than some other options, but they also have high-quality products that will last a long time before any wear or tear.
They also feature many styles tailored toward the latest trends if that's something you're looking for!
---
Bottom Line
Overall, outerwear can have a huge impact on how an outfit is pulled together. With the right accessories, you can change the simplest of pieces into an incredibly stylish look.
If you're looking for warmth, style, or both, any of these jacket options will have what you're looking for. Add quality, sophisticated style to your wardrobe with these best jacket brands.