With the desire for silky smooth legs and so many options for hair removal to choose from, it's not always easy to find the right fit for your beauty routine.
Shaving is the most common way to get the soft skin you want, but razor bumps and dry skin are never fun. Waxing and laser hair removal works well but can run up a hefty tab.
Hair removal creams are a great middle-ground option for low maintenance and low cost, but it can be hard to know what is safe and healthy for your skin when dealing with formulas.
Not to worry, we created a list of our best hair removal creams for you to try, especially if you have sensitive skin.
RELATED: Billie Razor Reviews: A Better Shave For Women?
Best Hair Removal Creams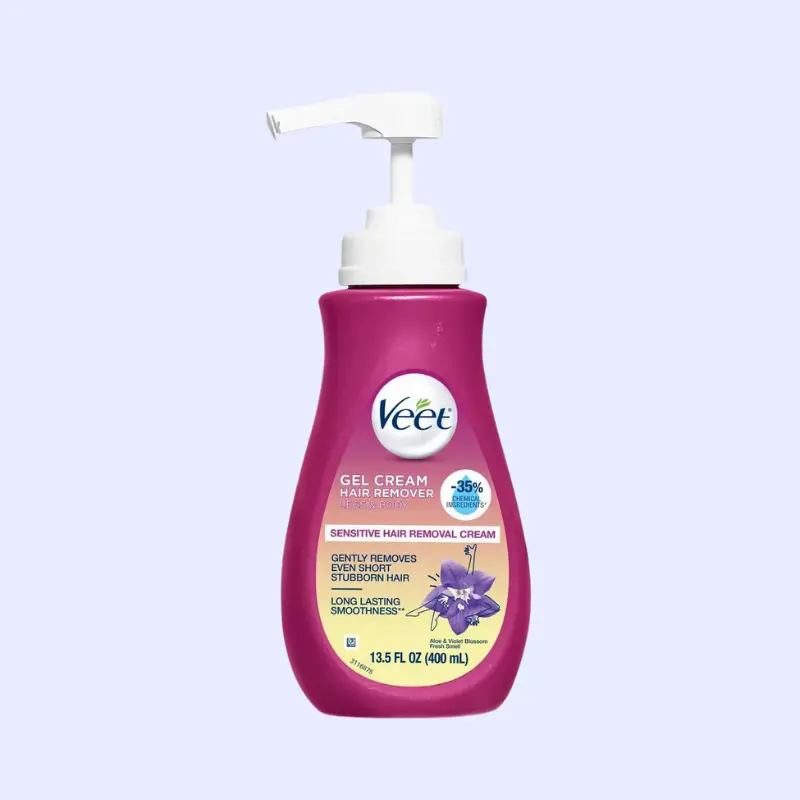 This hair removal cream uses aloe vera to moisturize and soothe sensitive skin.
On top of that, you will get whiffs of violet blossoms as you apply the silky smooth cream.
---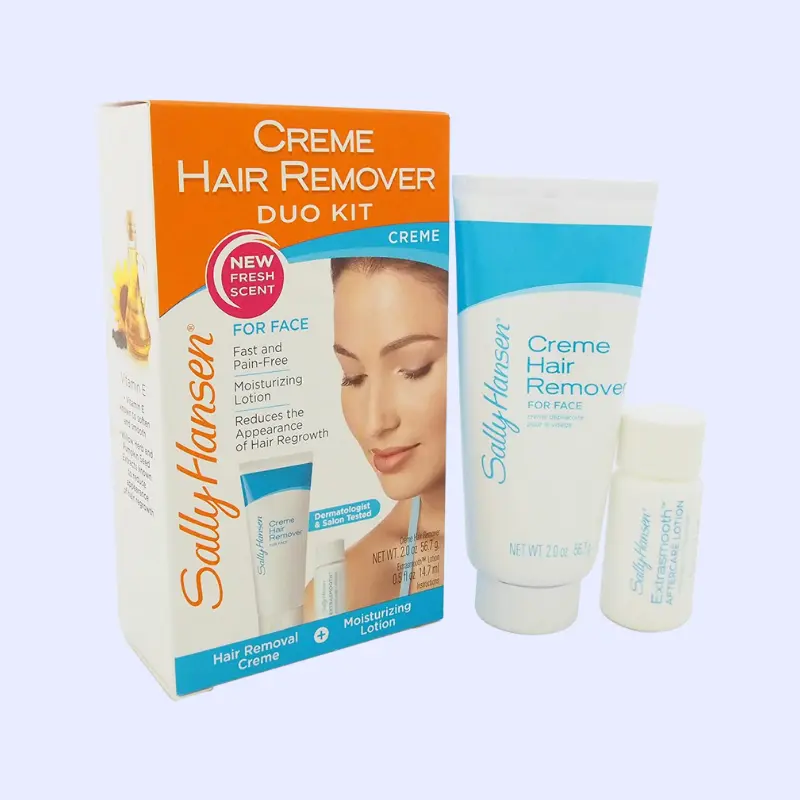 Say goodbye to red dotted skin and bumps after using other hair removal creams.
This option uses willow herb and pumpkin seed extracts to help reduce the appearance of hair regrowth for smooth skin that lasts.
---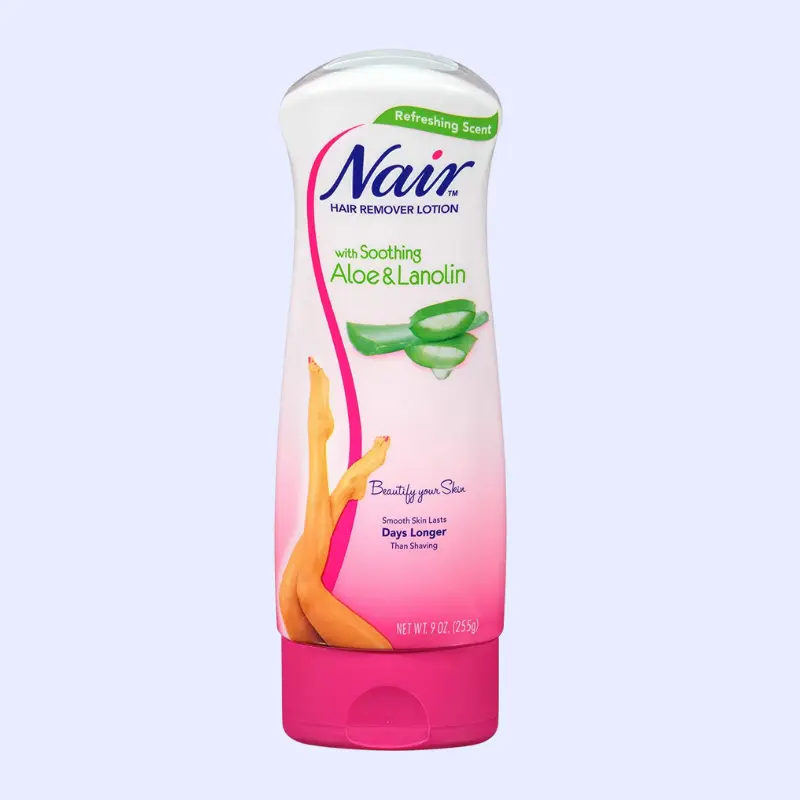 Try this one in just three minutes for a quick hair removal option on the go.
It is infused with aloe and lanolin for fast action while still soothing your skin.
---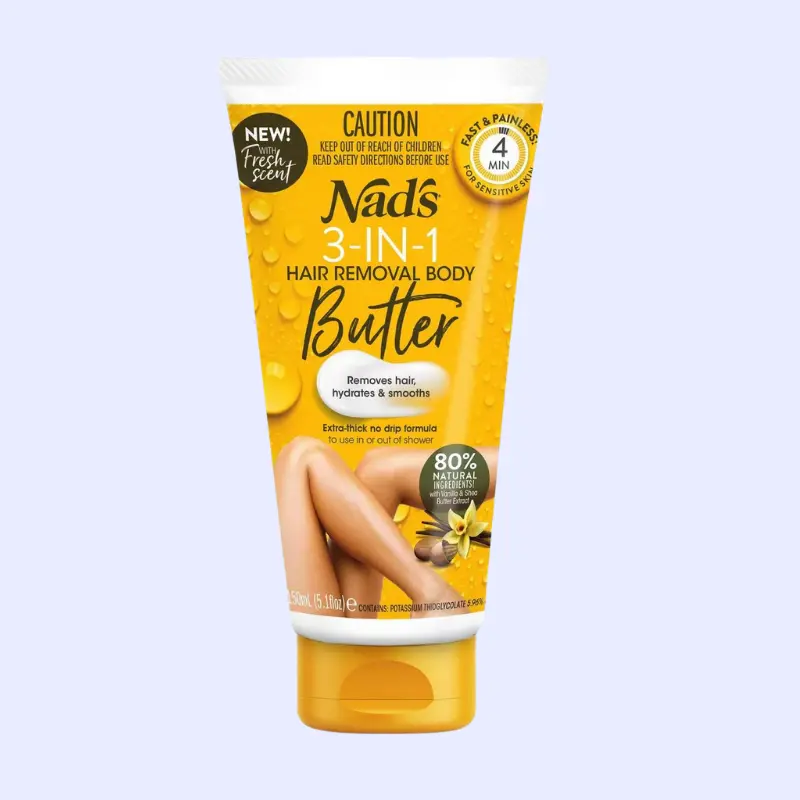 Have extra thick hair you're looking to remove? Try this vegan product.
It has 80% natural ingredients, including shea butter extract, for a painless experience.
---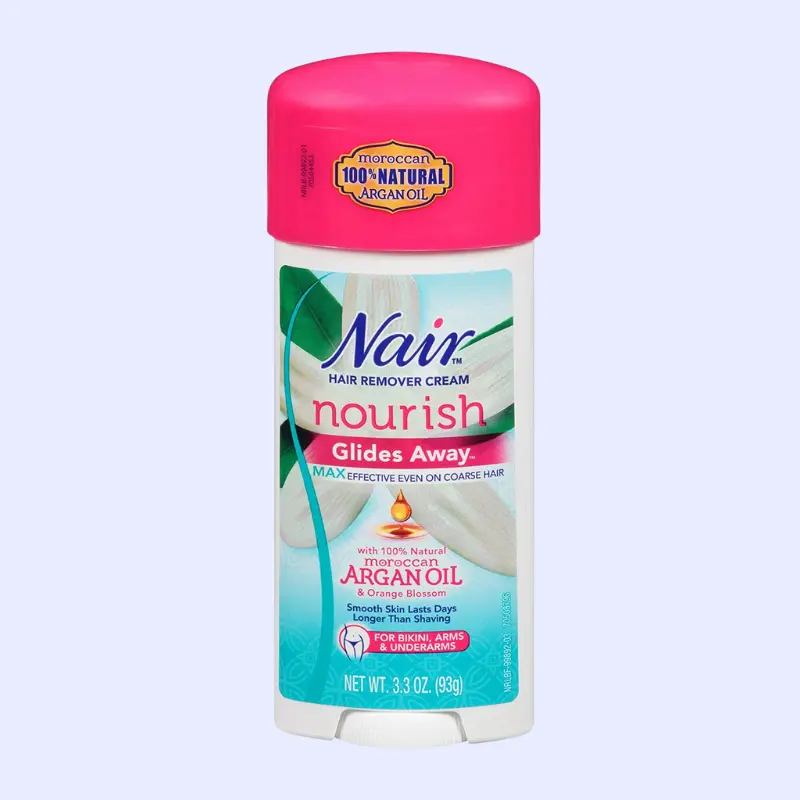 Want to keep your hands clean? This hair remover cream can be applied like a deodorant and will remove hair just as easily.
---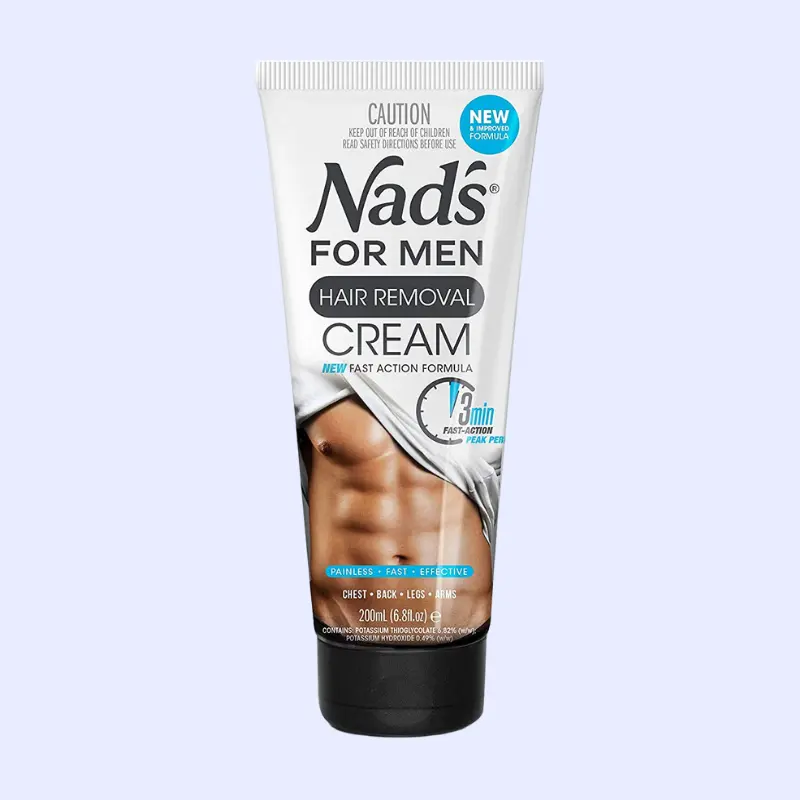 This product is an extra-strength cream made for coarse body hair on your chest, arms, and legs for men.
---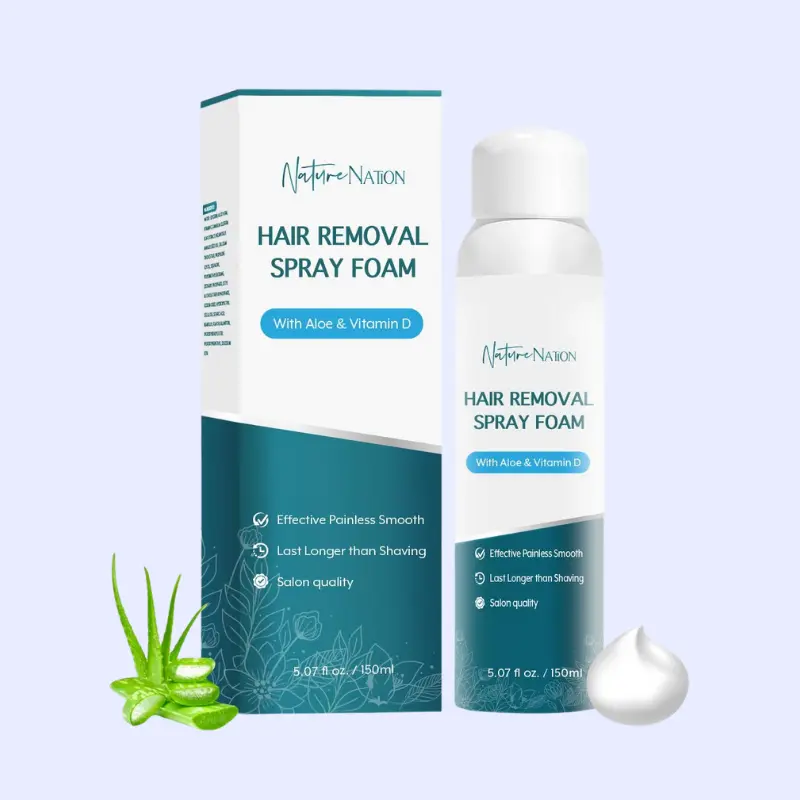 This hair removal product is a spray foam for women and men and includes aloe vera and vitamin E to ensure smooth and soothed skin.
We recommend this product for longer hairless leg days because it's designed to remove the hair closer to the roots.
This option is a bit pricier but totally worth it!
---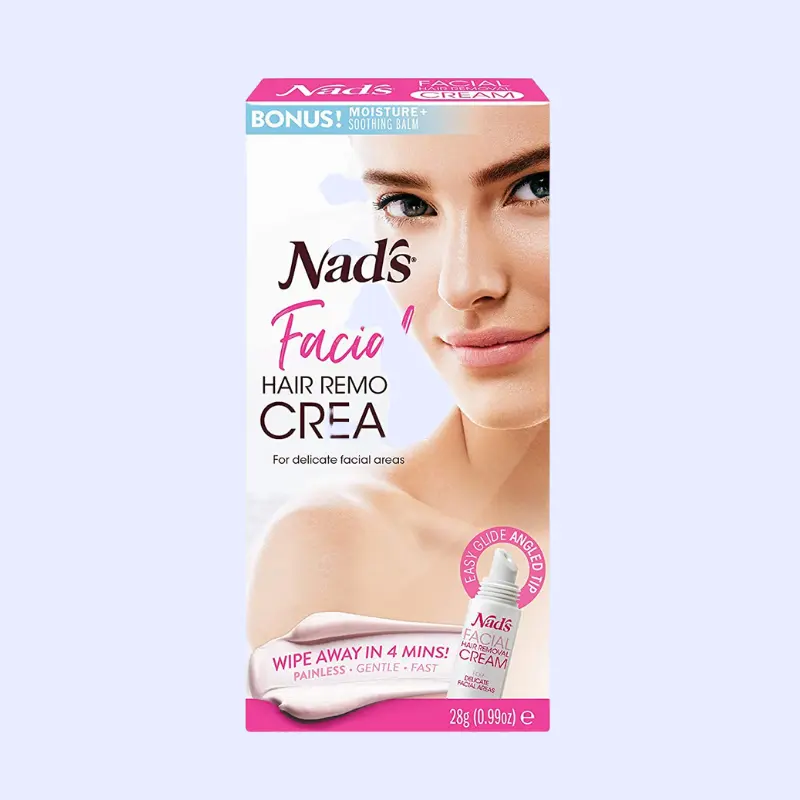 To get rid of the peach fuzz above your lip or sideburns, use Nad's Facial Hair Removal Cream, safe for sensitive areas of your body.
It is easy for hard-to-reach areas with the angle-tip applicator.
---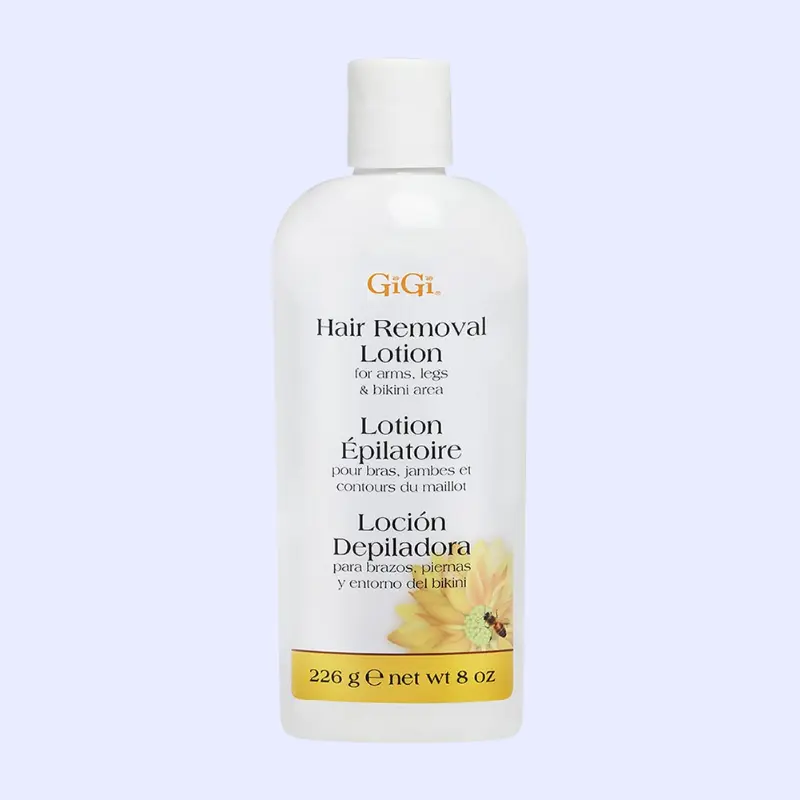 Removal lotions can be an easier option if you want to apply it out of the shower.
GiGi's Hair Removal Lotion uses a plethora of great ingredients like cocoa butter, vitamin C and E, and natural oils to treat your skin well after the remedy. Plus, the cucumber and aloe vera will calm the skin during the hair removal process.
---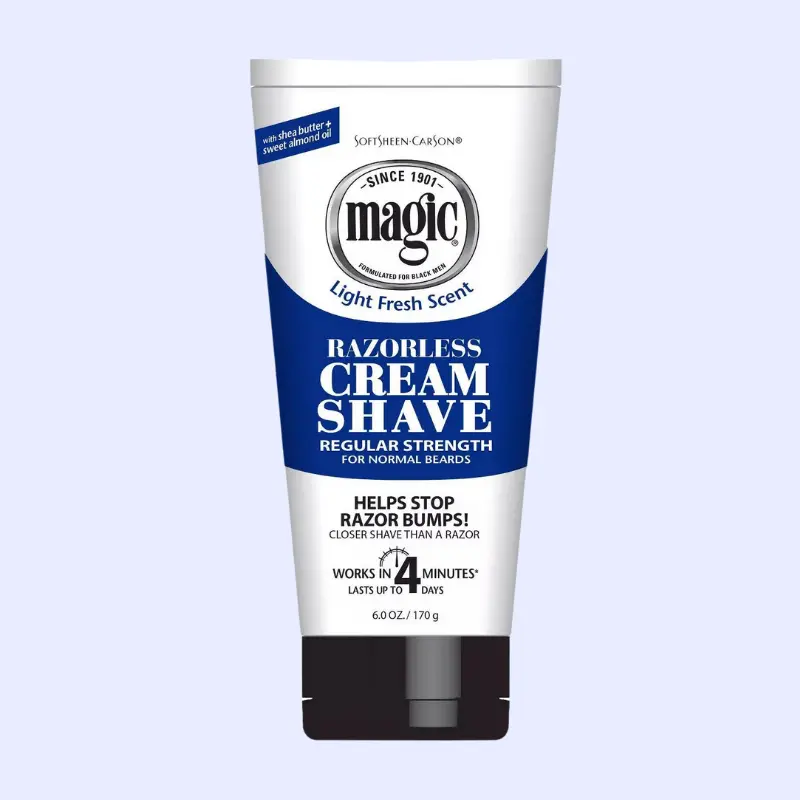 Here is a better alternative to the daily grind of shaving your beard for men who are sick of razor cuts on their face!
Plus, this product is blended with shea butter and sweet almond oil to alleviate dryness and itching.
In Conclusion
Hair removal creams are a perfect option to reduce the time and money spent on waxing and laser hair removal. There are options to remove hair from every part of your body safely and swiftly, minus the drama of razor bumps.
Don't sleep on the best hair removal creams. You'll save a lot of hassle and keep your body silky and sensual.
UP NEXT: 11 Best Electric Razors for Women for Smooth Skin
Sarah Nelson is a contemporary writer of women's interests and trends, and a former writer of teenage-angst poetry.