It's no secret that women grow body hair, and it's not a secret that disposable razors are notorious for being dull, junky, and downright bad. Not only are most of women's disposable razors pretty lousy, they're also overpriced.
That's why we were excited to try Billie: a razor designed specifically with women in mind, but without adding the Pink Tax (aka an extra charge on women's items, simply because they are marketed toward women).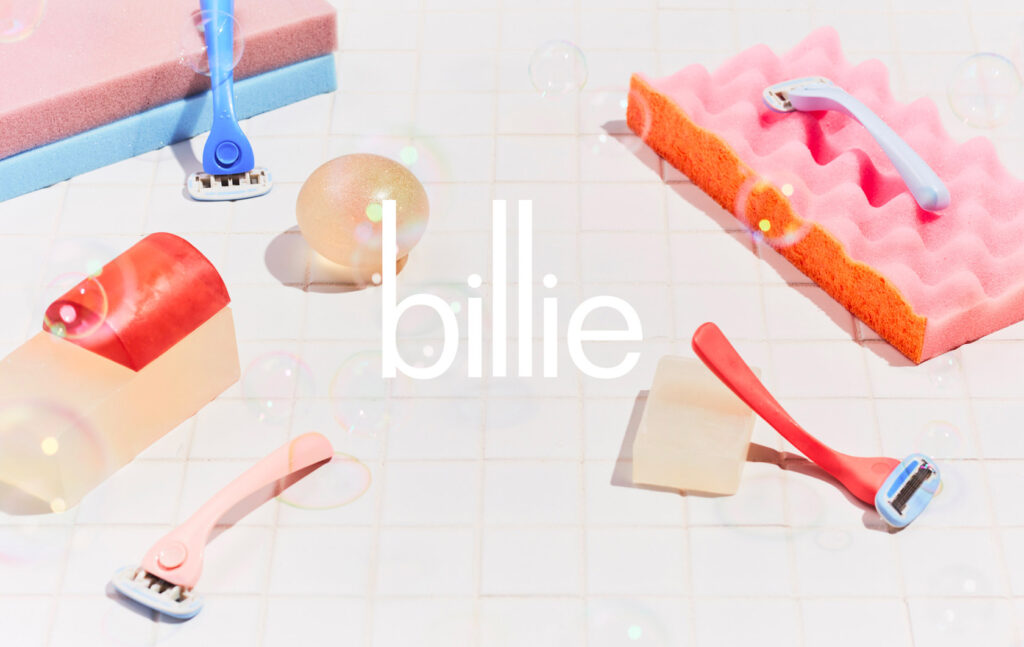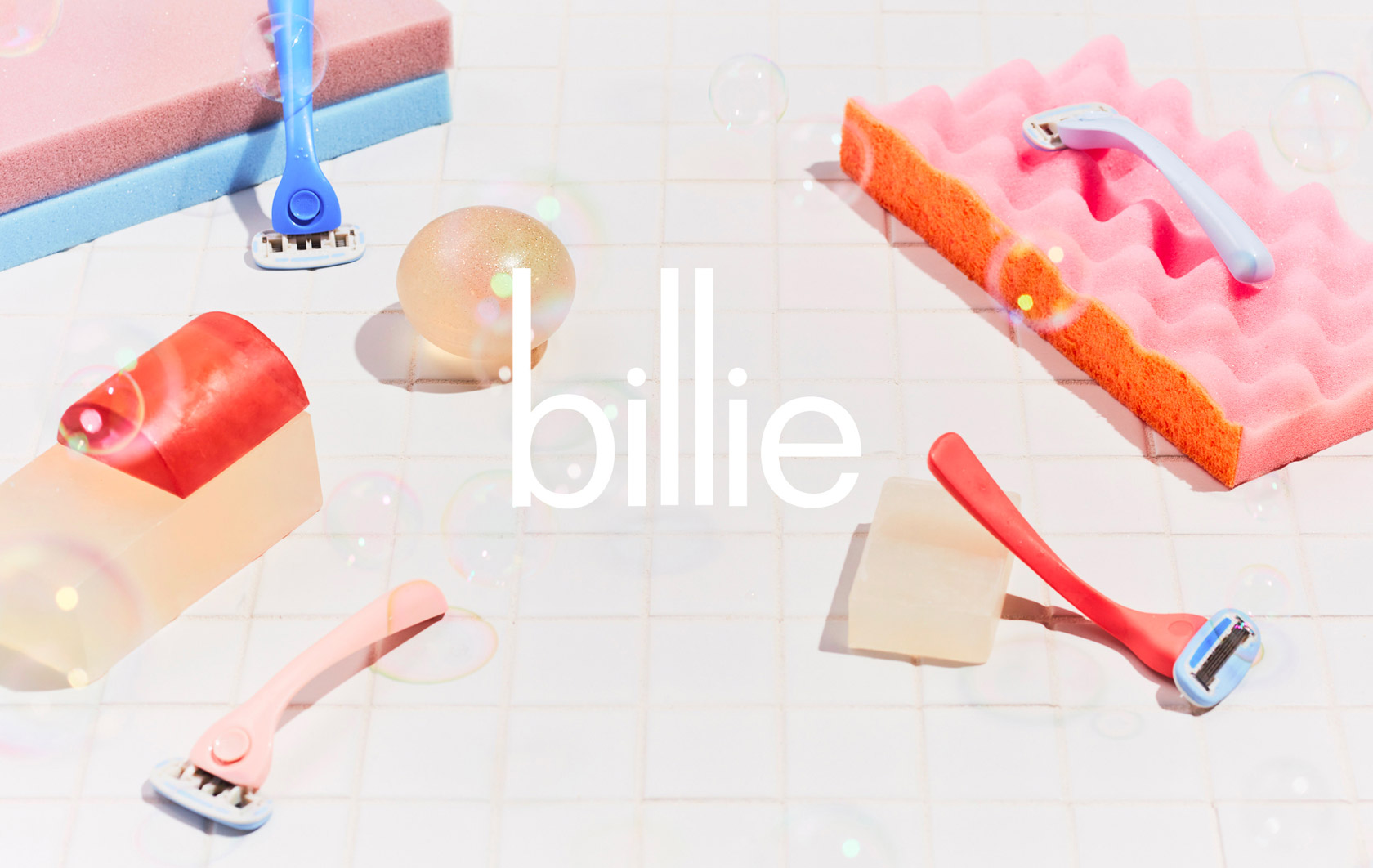 Here is our *unsponsored* Billie razor reviews and whether or not we think it's #worthit.
What is Billie?
Billie is a startup company built upon an easier and more pleasant shaving routine for women. They filled a need in the market that was desperately lacking: a good quality, inexpensive razor for women.
Even though it all started with a razor, Billie now sells other products for women as well, including shaving cream, lotion, and dry shampoo.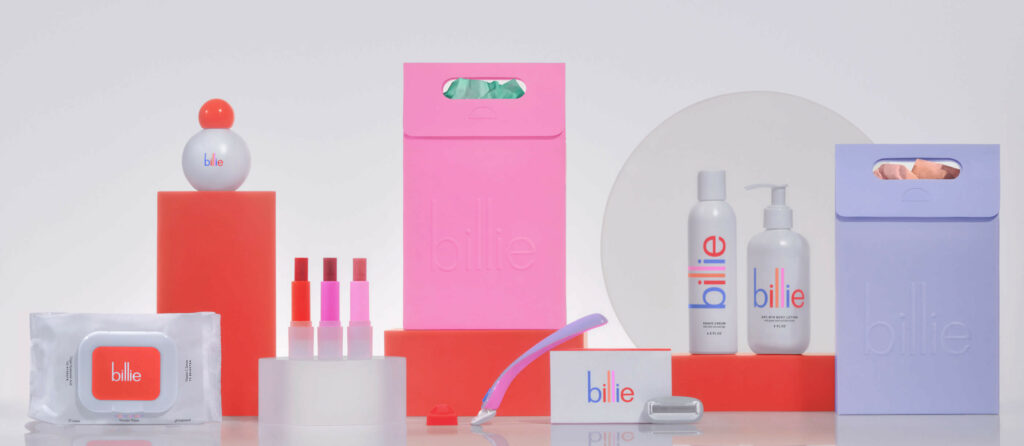 The Subscription
Something great about Billie is that you can buy a subscription and have your razors delivered straight to your door for FREE. You don't have to pay for shipping, ever. Does it get any better than that?
Plus, to get started, you take a quiz about your shaving needs to personalize your subscription box. You can choose the color of your razor, and whether you want your razors delivered once a month, every two months, or every three months.
Right now, Billie only offers subscriptions on their razors and Wonder Wipes, but you can add other products to be delivered with your subscription.
Can you purchase without a subscription? Unfortunately, you'll need to sign up for their subscription to get the razor starter kit and buy replacement razors. However, they offer shipments as little as every 3 months and it is super easy to cancel if you're not a fan.
Pricing + Shipping
Billie razors are definitely aesthetically pleasing, but that doesn't mean you're paying extra for them.
The Razor Starter Kit is only $9 and includes the razor handle, two 5-blade razor cartridges, and even a magnetic holder to hang your razor in the shower (trust me, the holder is super convenient).

Plus, their razors have a strip of charcoal shave soap to make your shave even more smooth. After your initial starter kit, they'll send 4 more razor refills to your door for $9. You can set replacements up to be sent monthly, every two months, or every three months.
As mentioned before, a subscription for Billie includes free shipping. For other products, however, shipping is $4 unless you spend more than $15, then it's free.
Right now they only ship throughout the US, but they are working on shipping internationally.
Ingredients
Billie boasts using only clean ingredients that are safe for your skin. They have a long list of ingredients that are not in their products, including sulfates, synthetic dyes, and parabens.
Billie also works with the EWG, which stands for Environmental Working Group. All of Billie's products score between 1 and 3 on the EWG rating scale (scores 1 and 2 mean low hazard, 3 through 6 is moderate hazard, and 7 through 10 is high hazard).
My Billie Razor Review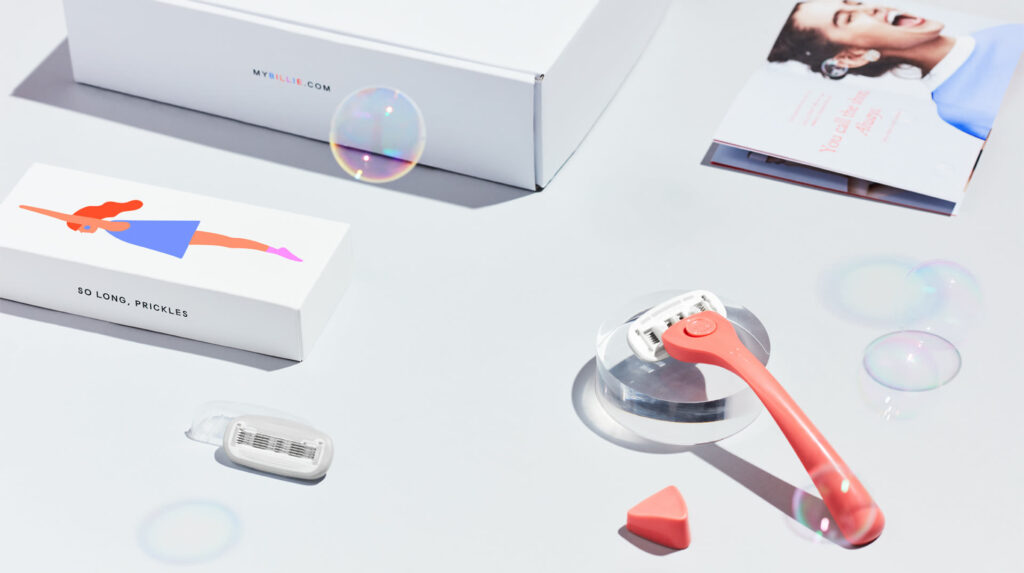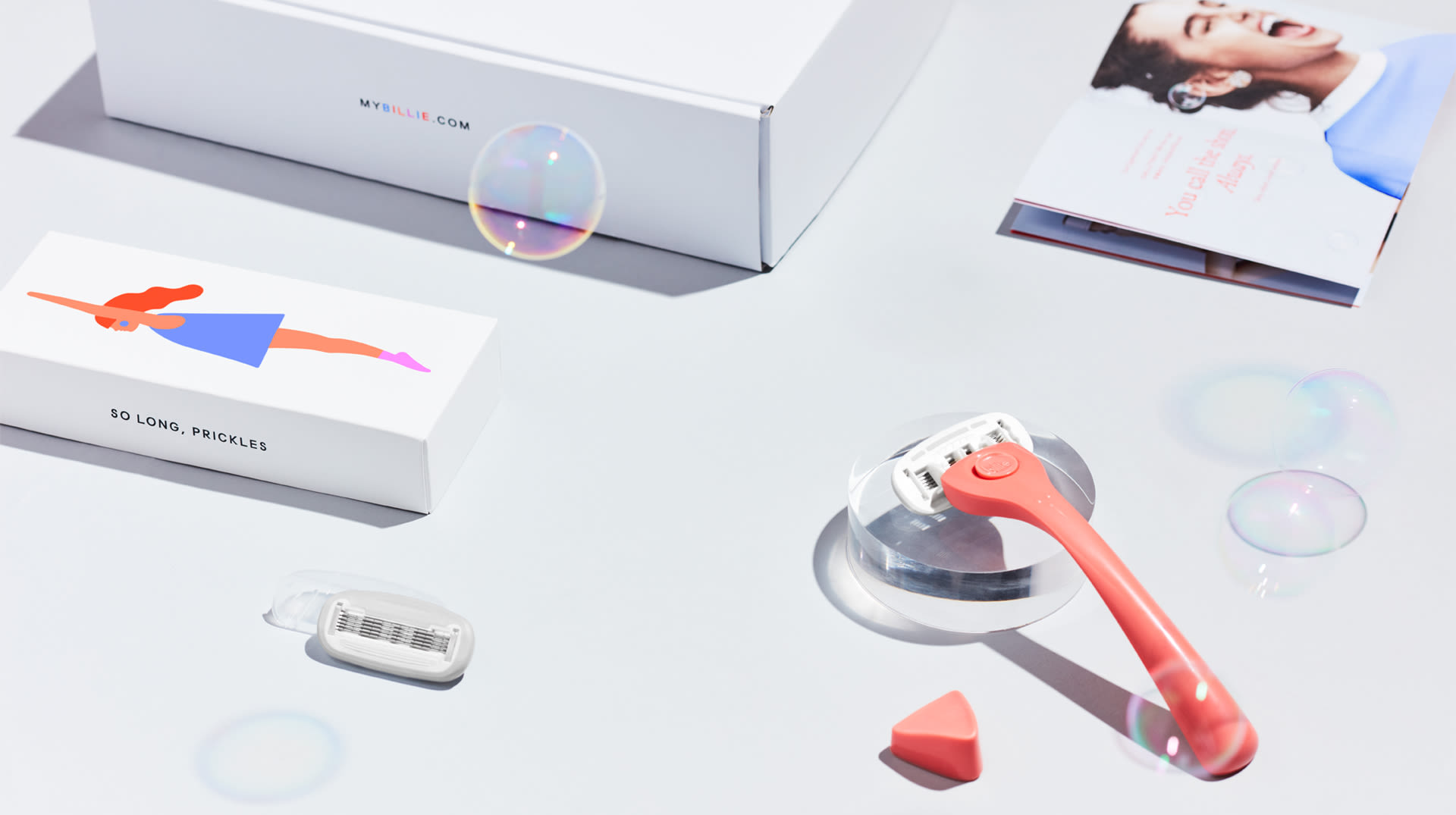 I'll admit it, the reason I tried Bille for the first time was because of how often I had seen it advertised through ads and on social media. After using their razors for about a year now, I must say I have not been disappointed.
Billie razors cut through my hair really easily, even after weeks of hibernating during the winter months without touching a razor to my legs.
I also noticed that their razors don't dull as quickly as other disposable razors, and it takes them a while to rust. Even though a few people have said they experienced razor burn with Billie razors, I've found that my razor burn was actually reduced when I switched to the brand, and that I don't nick my legs nearly as many times as usual.
Some other Billie Razor reviews have said that the soap bar gets gooey after a few uses, but I personally don't have that problem if I let the razor dry properly.
There is really nothing I don't like about Billie razors; they're inexpensive, good quality, convenient, and appealing. Don't get me wrong, these razors aren't magical- but they do provide a great shave for a cheap price.
Billie Razor Reviews
Now that you know more about Billie, let's dive into the reviews. A common complaint involves the charcoal shave soap getting gooey, and sometimes customers still get razor burn. Overall, though, the reviews have mostly been positive:
"Love it! I've been using Billie for 2ish years now. I like that you can choose how often you get your refills sent, razors are moisturizing, and I get a really close shave." – homegirl21 on Reddit
"I love mine for sure! I have super thick, course hair, and it's the first women's razor that has been worth a damn for me. I also love that I can change the shipping date at any point." – EmeraldMermaid6 on Reddit
"Literally my FAVORITE purchase EVER. SO affordable and literally the best shave ever. I'm so obsessed. I don't know how I ever used another razor. Buy this ASAP" – Julia S.
"I thought I was happy with the razor brand I'd been using since high school, but a friend convinced me to give Billie a try. The razor subscription seemed convenient and she said the razor and blades were high quality. I have to say that she was right. If you are on the fence at all, go for it! You won't be disappointed." – Sarah D.
The Bottom Line
To sum up our Billie Razor reviews, their razors are definitely worth it! It's got a sleek design, moisturizing shave strip, is super cheap, and auto-renews so you get your razors delivered to your door when you need them.
Most people have had a good experience with the Billie razor, but if you're in doubt, you can always try it for yourself and form your own ideas. We, however, give it a big thumbs up!