During these uncertain times, everyone has to wear a face mask everywhere. This can get uncomfortable and hot, but it's crazy how much difference a high-quality face mask makes.
If you're still stuck wearing those uncomfortable medical masks, it's time to make a change. We tested nearly 100 masks to pinpoint the best face masks that are reusable, comfortable, breathable, and made of excellent materials!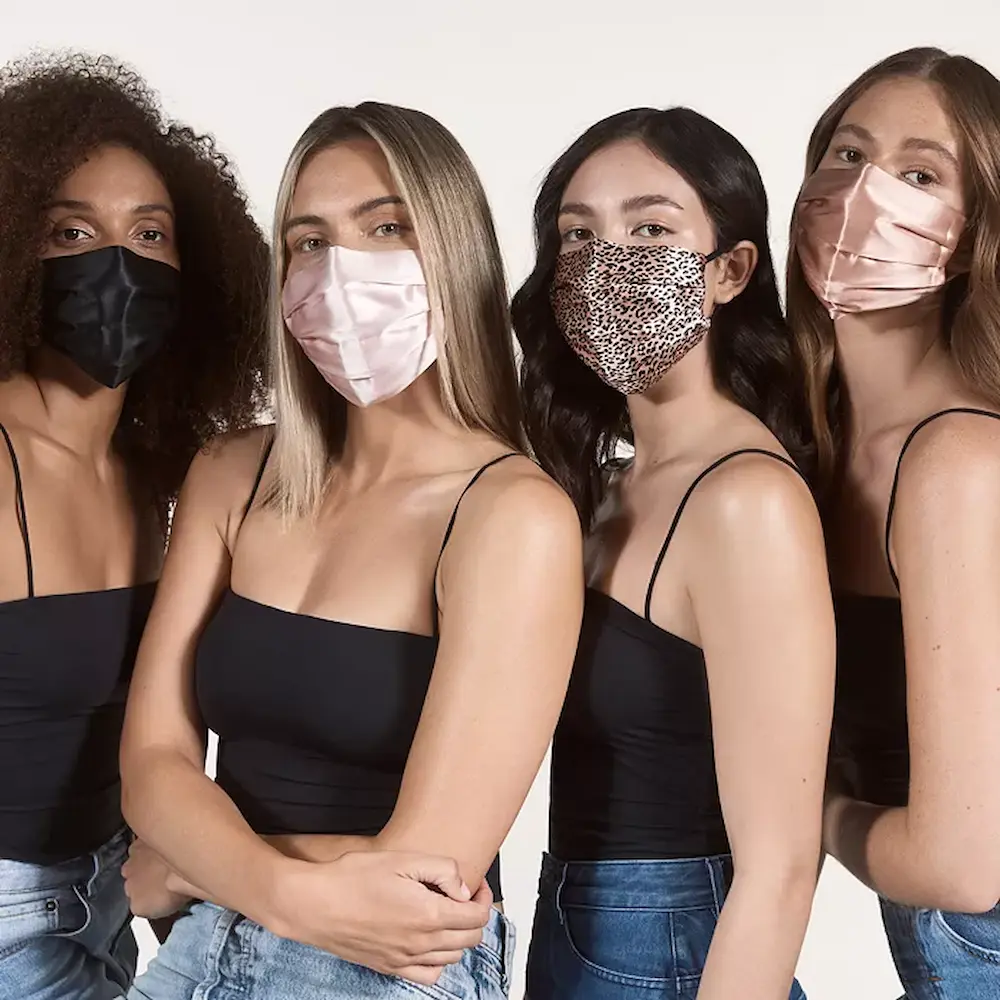 This reusable 100% silk face covering is both fashionable and safe.
It fits your face like a soft glove and couldn't be more comfortable. Plus, silk masks can help prevent acne caused by face masks if that's become a problem for you.
---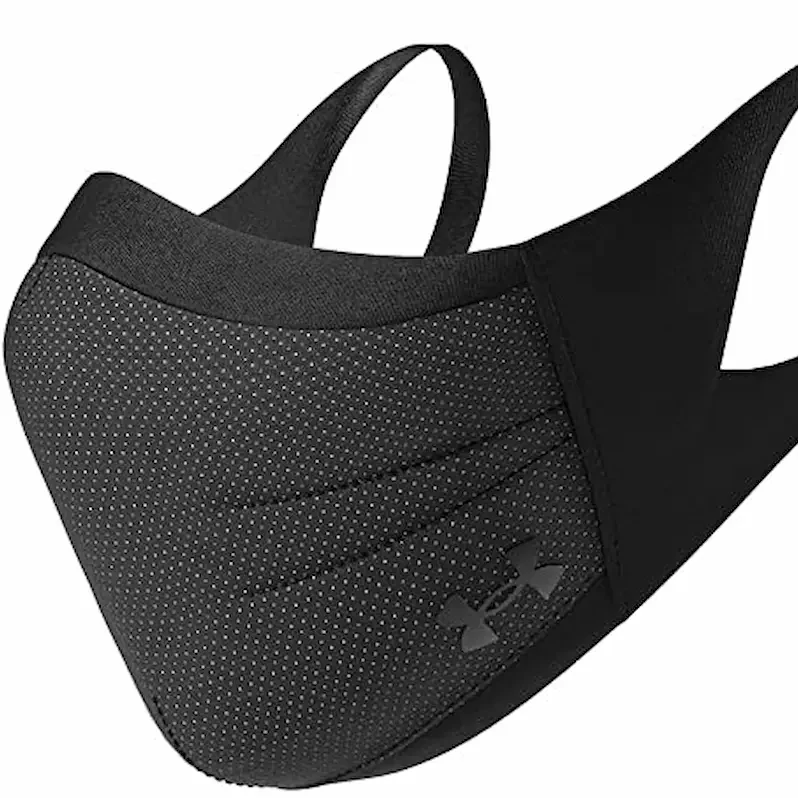 Under Armour is one of the premiere brands for activewear, so it's not a surprise they've made a high-quality, breathable mask.
This particular mask is perfect for anyone staying active during these uncertain times. Wear this mask as you play sports, go on a run, or run around the park with your dog!
---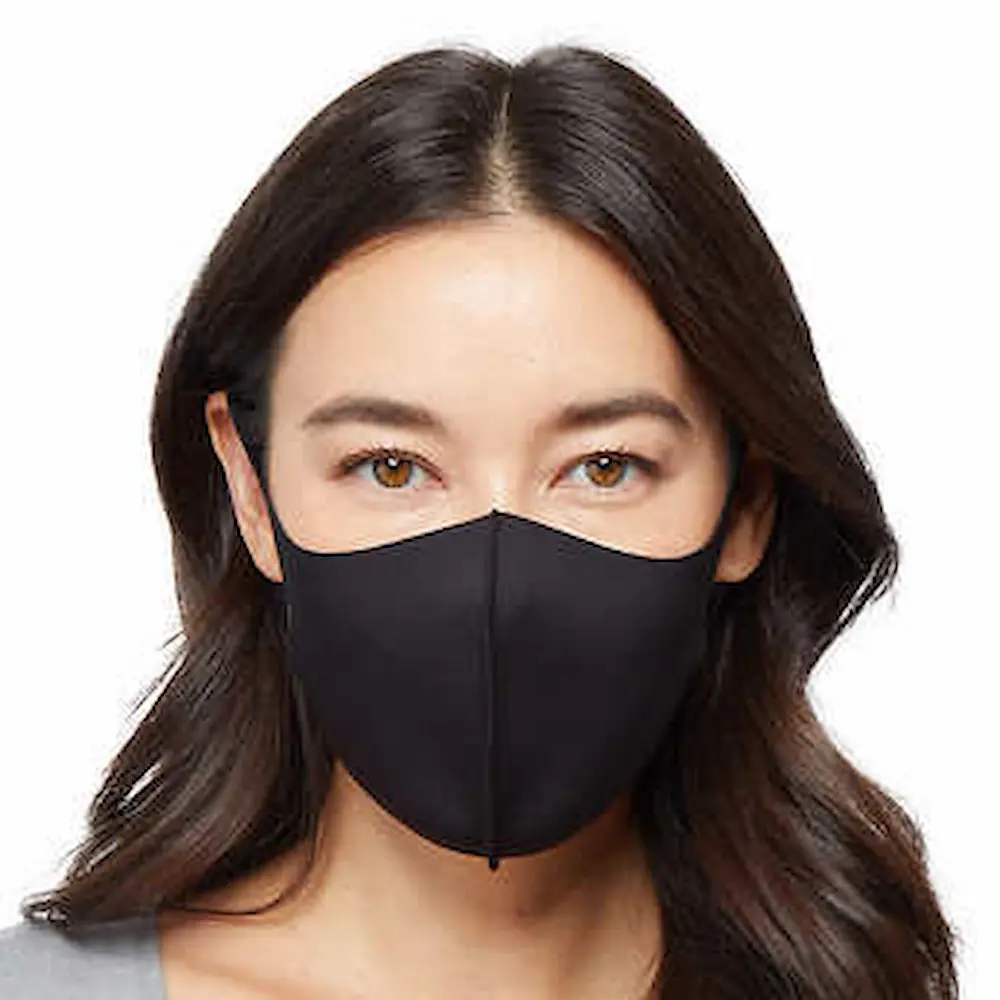 These face masks from Costco are washable, reusable, sleek, and ultra-comfortable. With stretch fabric and durable ear holes, you will both look good and feel good wearing these.
They are also created with quick dry materials so after washing, they will be ready for use in no time. Overall, these are some of the most comfortable masks we've worn.
---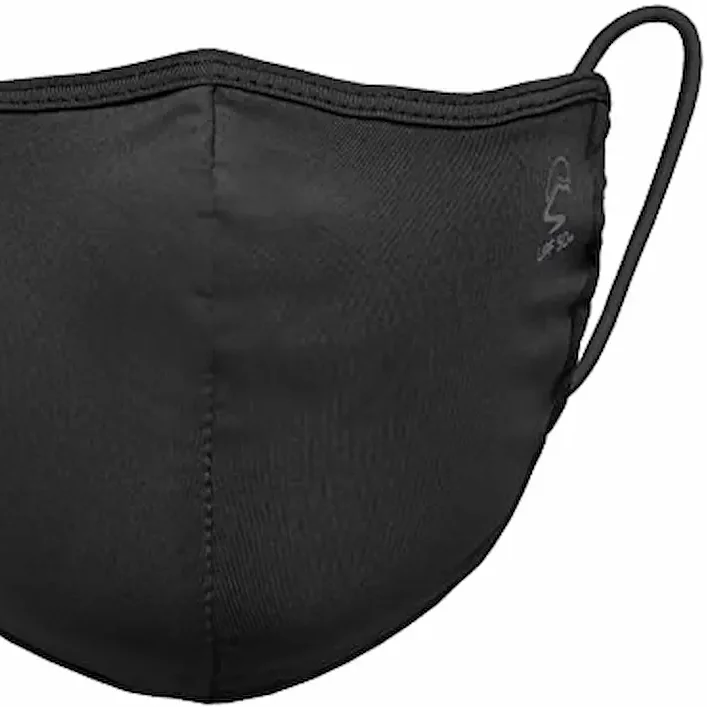 Made with a cooling fabric derived from 88% polyester and 12% spandex, these unisex face masks are simple and comfortable.
With UPF 50+ sun protection, you can also stay protected while outdoors and avoid saggy skin later down the line.
---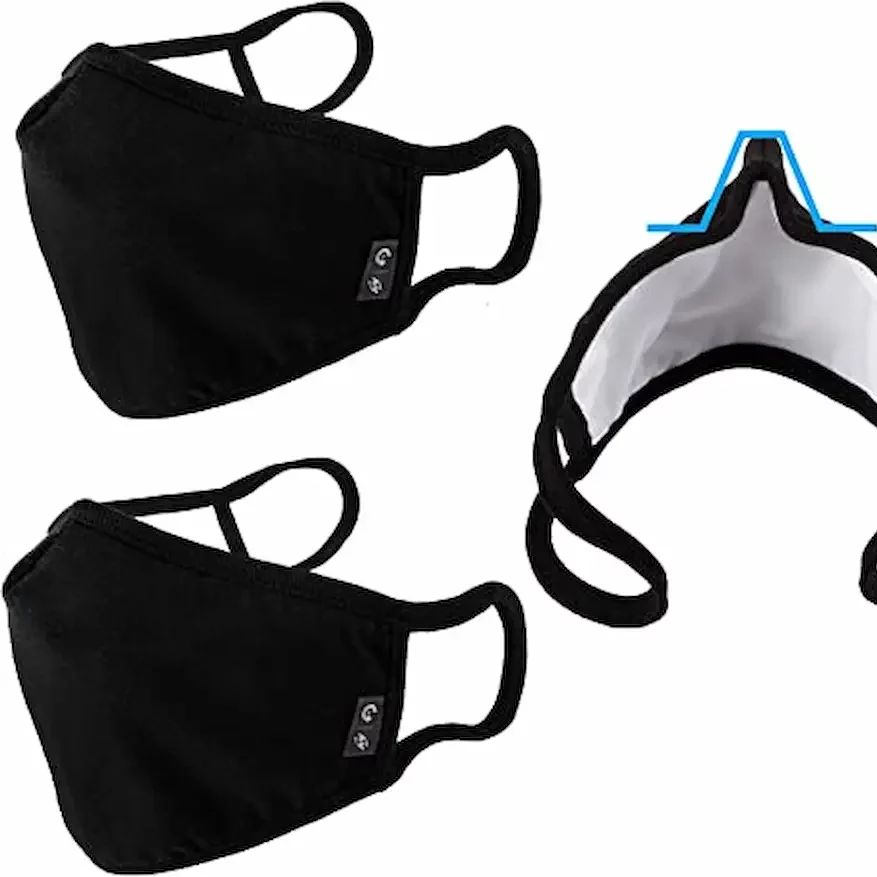 These affordable and breathable masks are made with COOLON fabric, which keeps your skin dry by absorbing and evaporating all moisture in no time.
This is the perfect mask for those who hate dreaded face mask sweat. Yuck!
---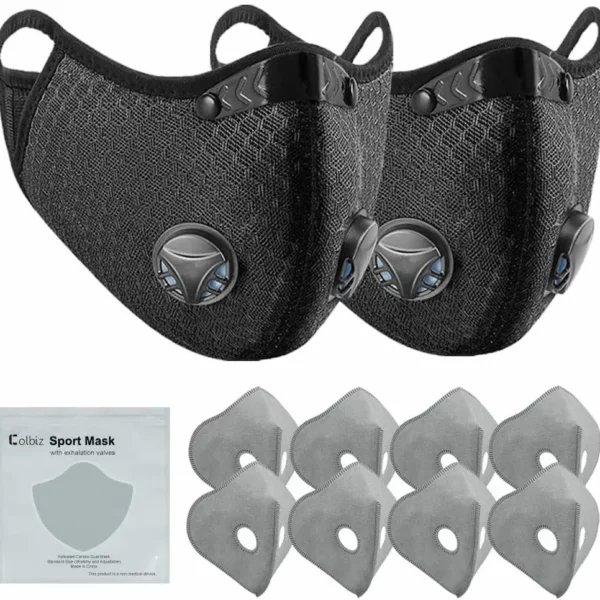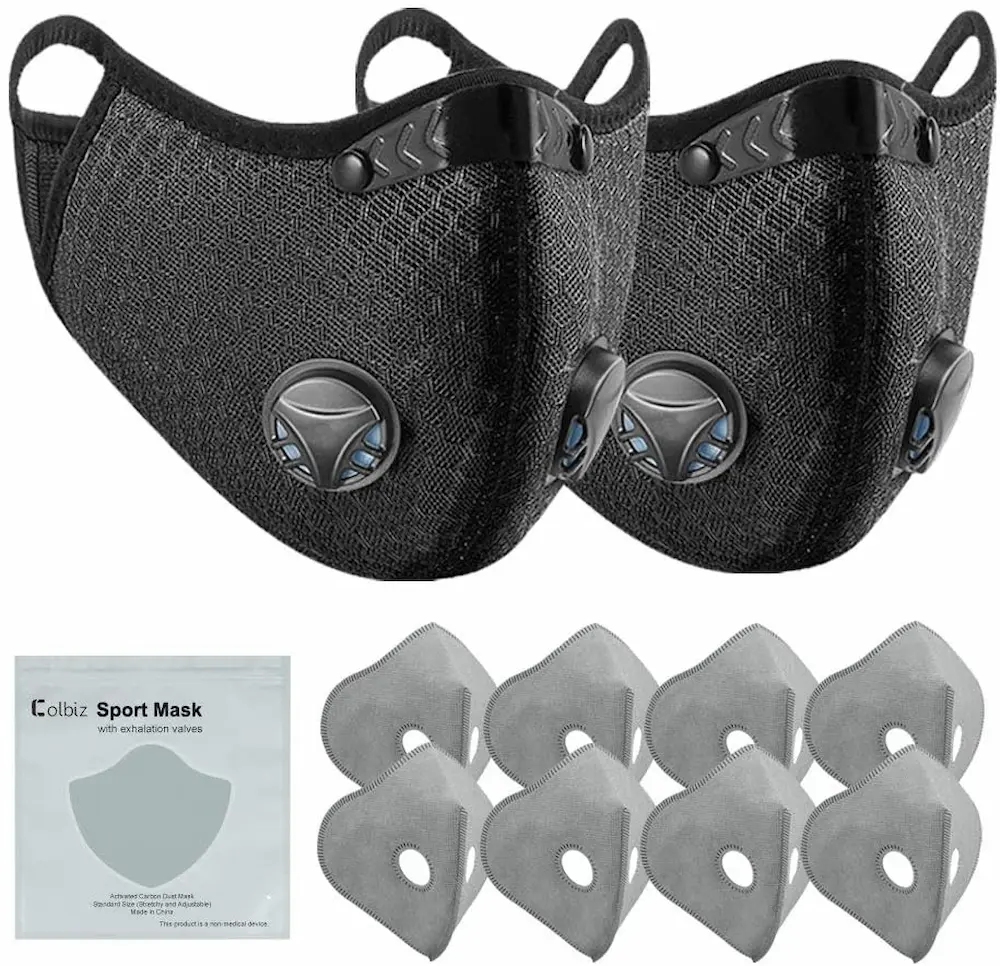 The Colbiz Activated Carbon Mask looks professional and tough, like something a superhero would wear.
But, it's also incredibly comfortable and perfect for running errands or doing strenuous chores around the house. It's also great for high-intensity workouts as well!
---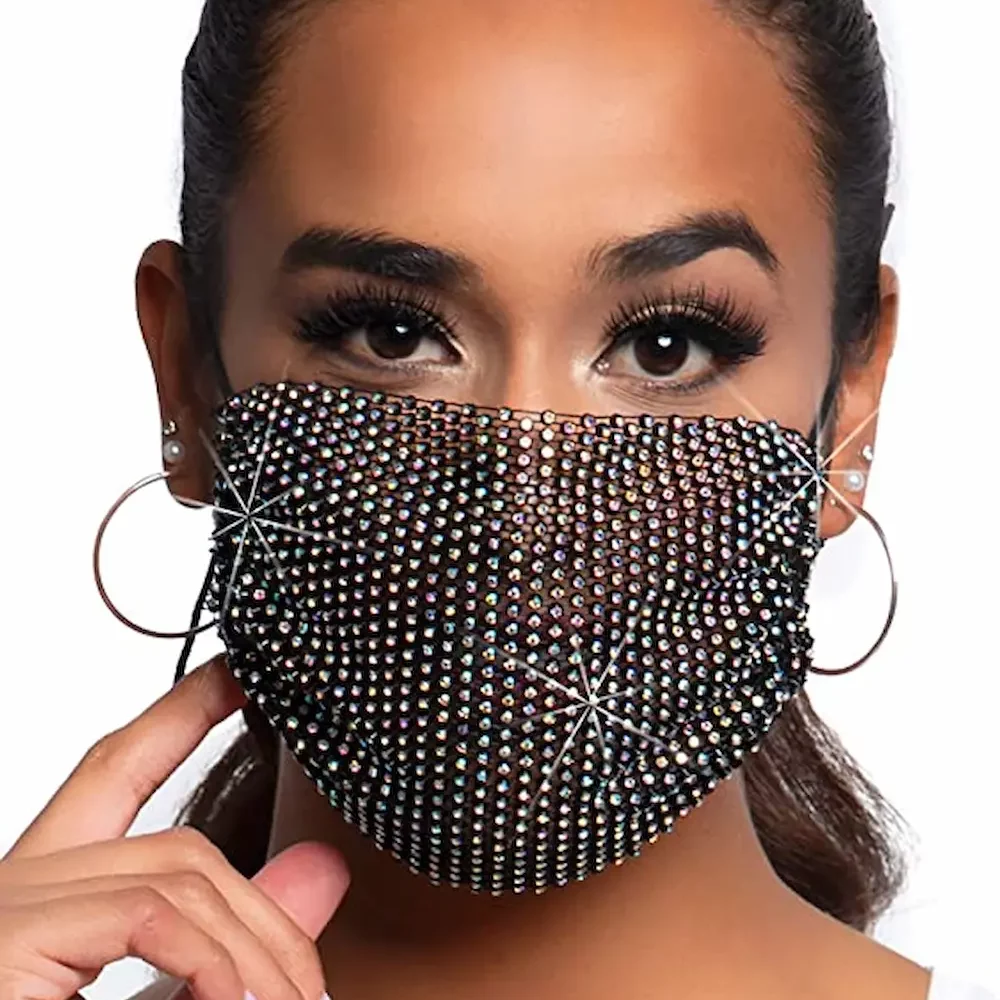 Face masks should be protective and fashionable. This rhinestone face mask is just that! You won't just look like someone staying safe, you'll look like a runway model.
---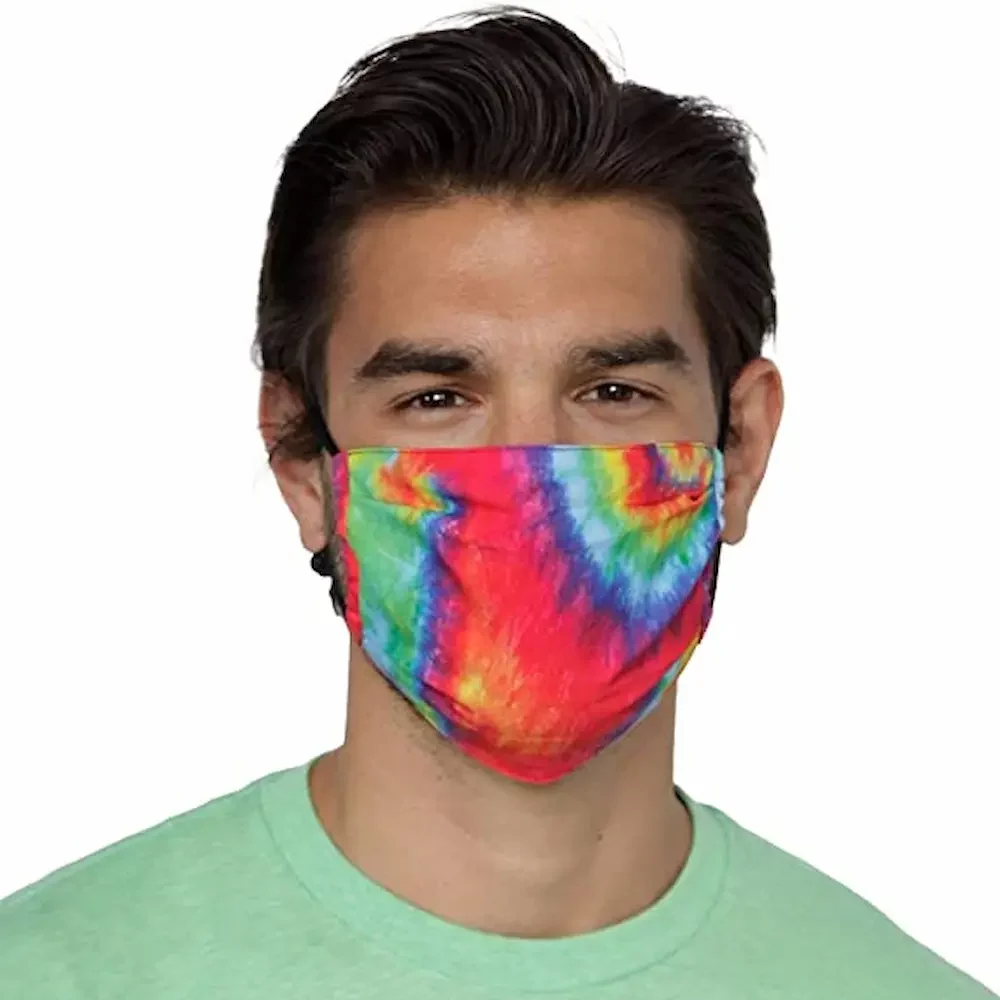 Great for men, women, and kids, these masks are both trendy and comfortable.
Made with breathable materials, these masks will look cool and feel even better, no matter how often you wear them. They're also stretchy, so they fit various sizes perfectly!
---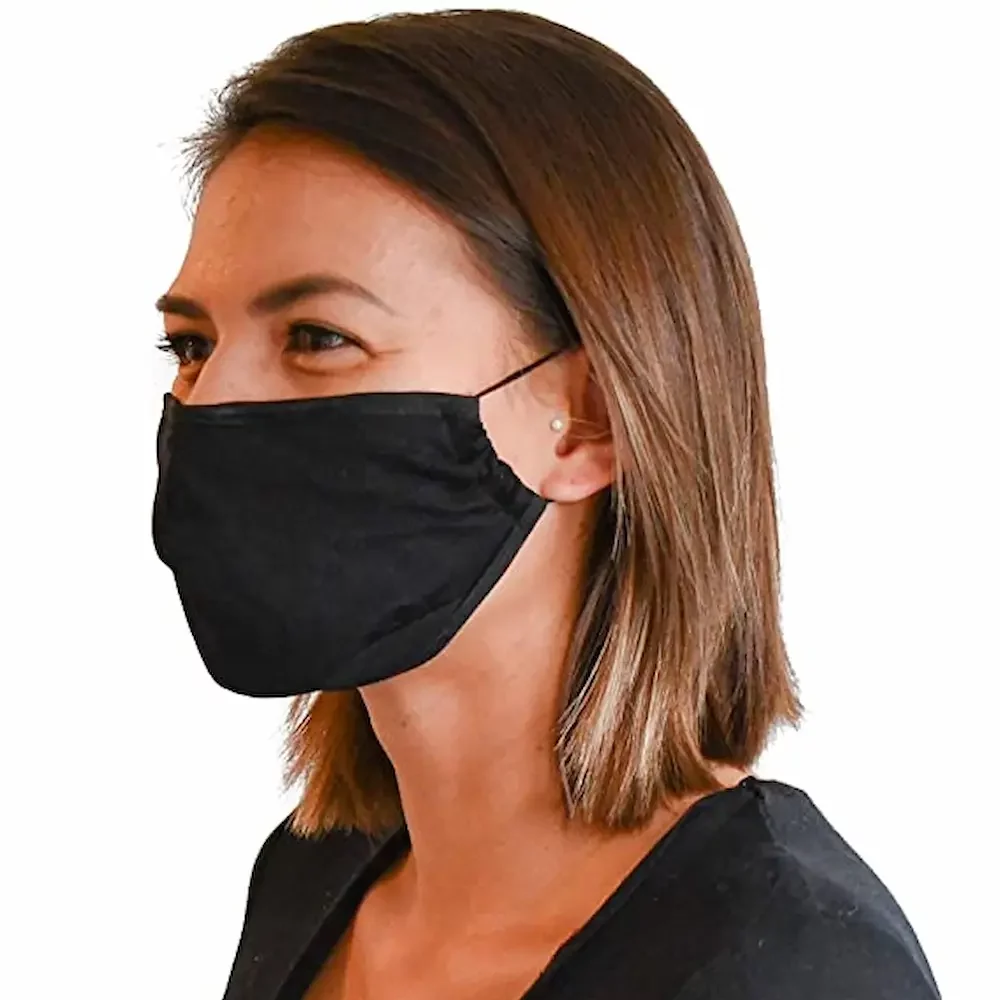 Made with 100% cotton, this face mask is breathable, odor-resistant, and anti-wrinkle.
Masks shouldn't just feel good, they should look good too. That is exactly what this mask does. Made with dual layer fabric, this small, foldable mask will go anywhere with you.
---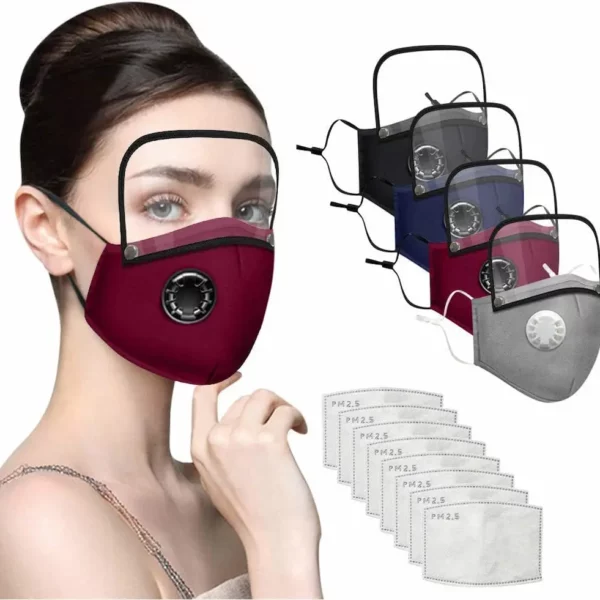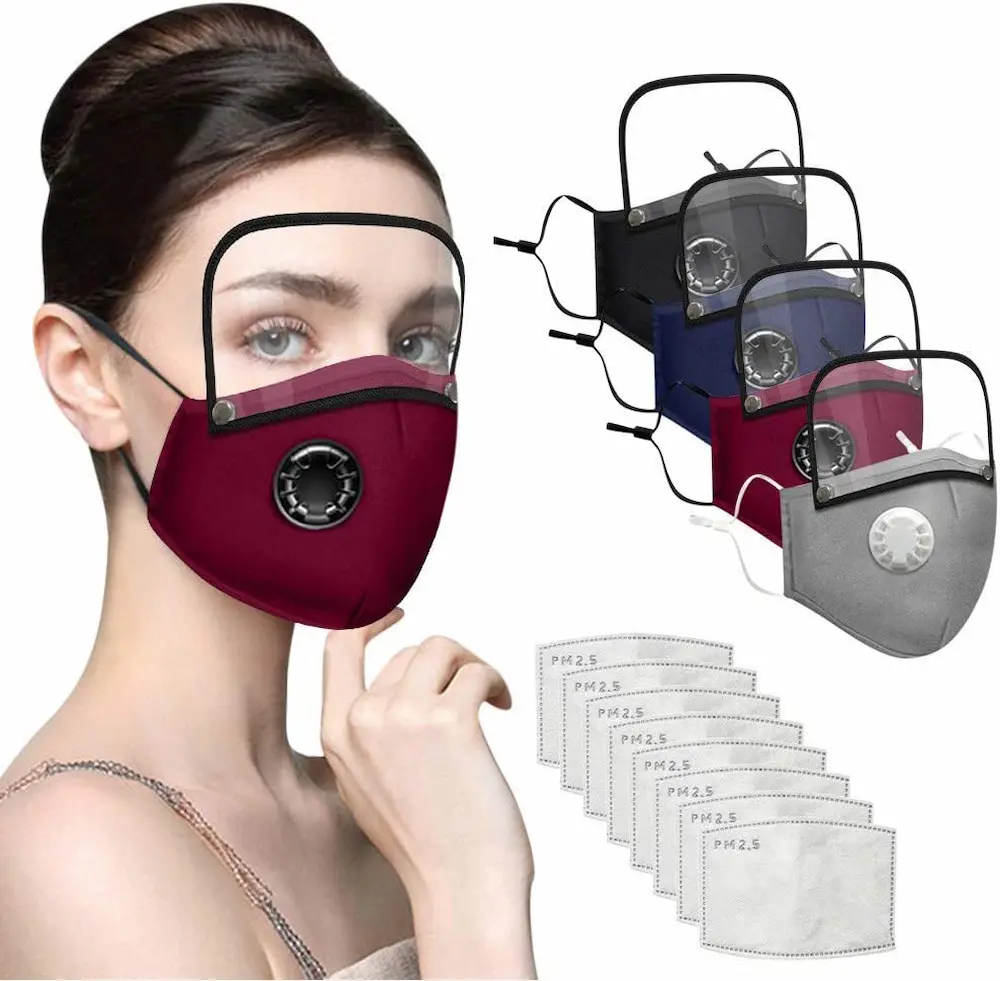 This face mask will keep you safe — extra safe.
Created with a reusable detachable eyes shield, this mask gives you the comfort of extra safety. It comes with a stylish design and will fit your face perfectly. It's also comfortable and breathable.
---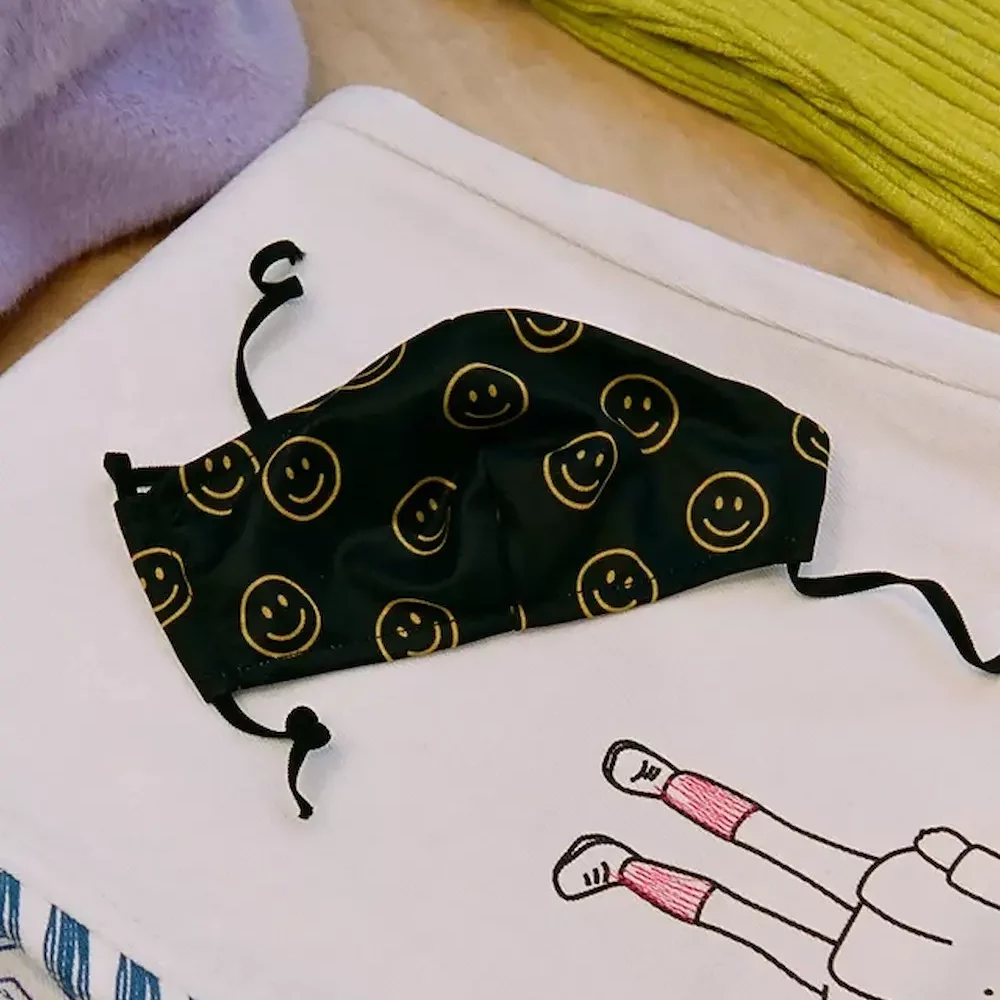 Everyone needs a smile these days. This tie-dye smile face mask will give you just that: just a few simple and colorful smiles.
Made with reusable and comfortable materials, this tie-dye mask has a memorable design and ultra-comfortable fit.
---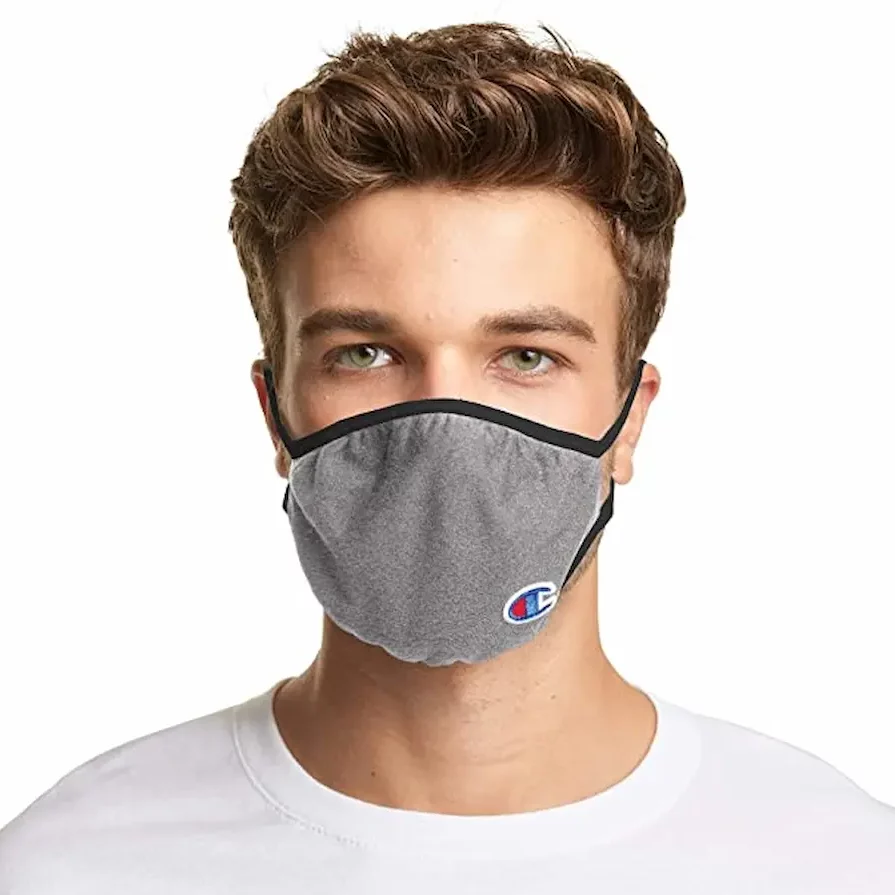 The Champion logo is known all over the globe and will be immediately recognizable on your face with these reusable face masks.
Lightweight, affordable, comfortable, and made with breathable materials, these will become a regular part of your wardrobe in no time.
---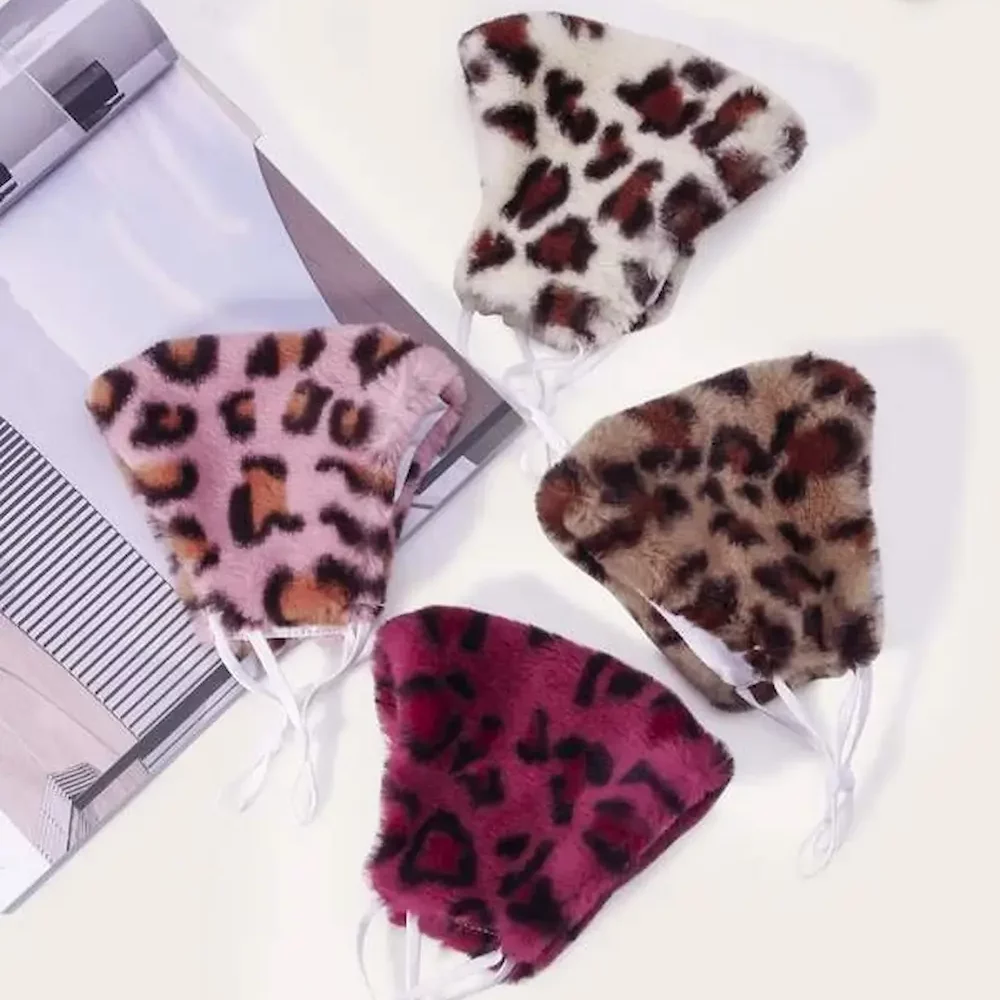 Every face mask should have a little bit of personality and style in it.
These furry leopard face masks have exactly that, plus an affordable price tag. You will get plenty of compliments for these and will feel comfortable and safe while wearing them. Since they're furry, they're perfect for cold climates!
---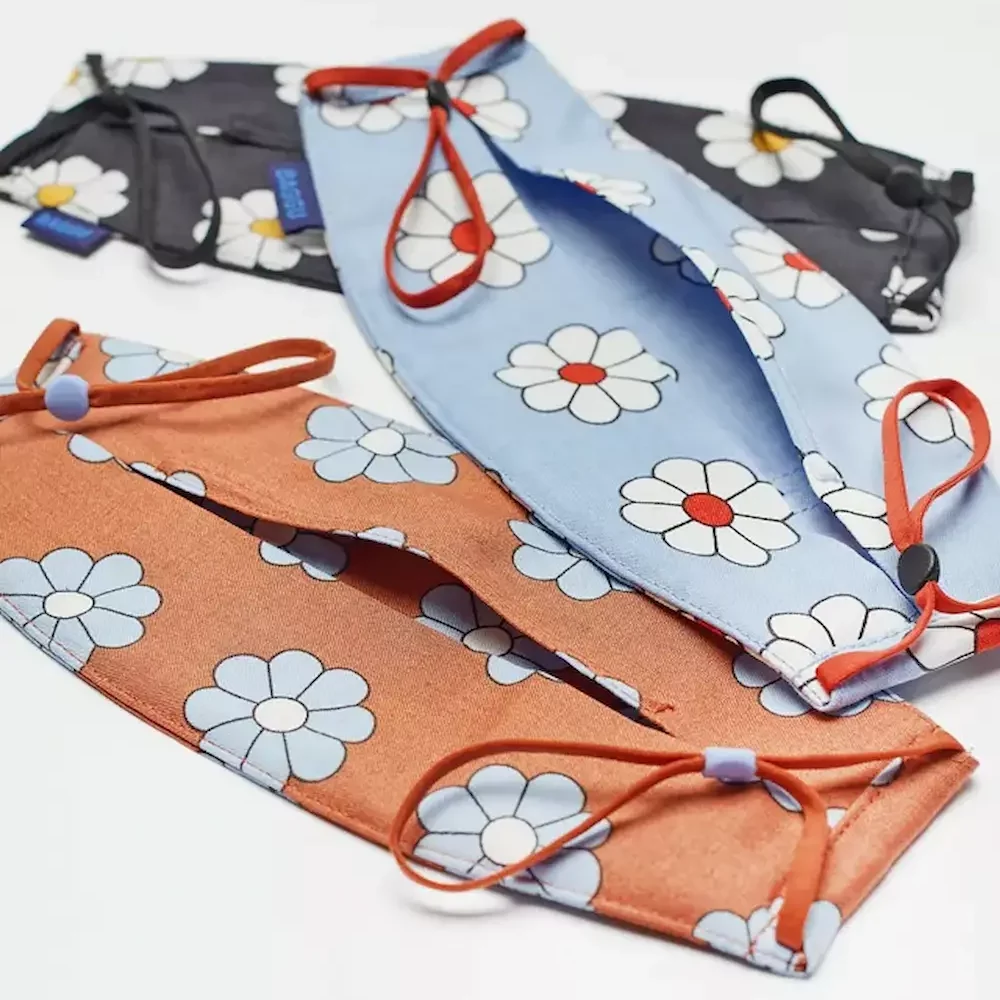 The sustainable Urban Renewal face mask set is made with recycled cotton and can be used often and reliably.
Comfortable, sleek, snug but not too tight, these masks are a must-have for someone who wants to stay safe with a simple and sustainable face mask.
---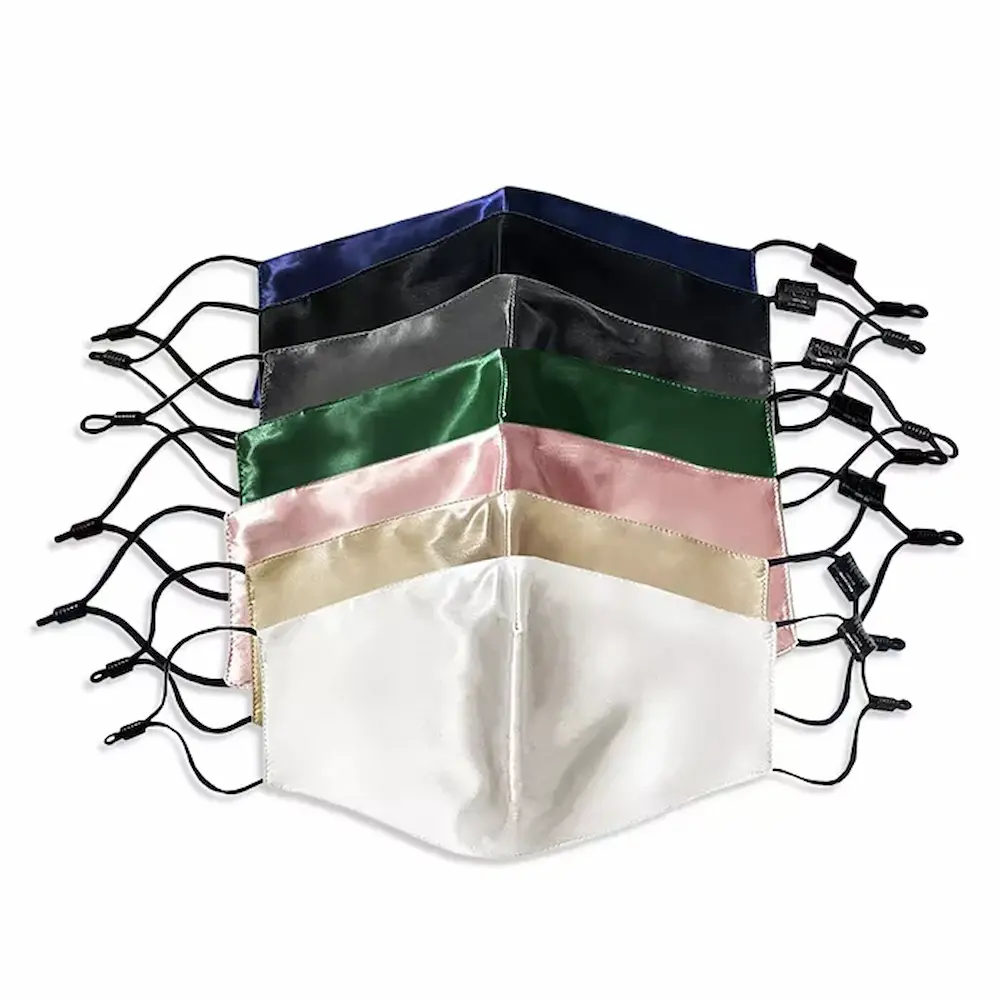 Silk face masks are perfect for those who want to stay healthy, but also want to feel (and look) good.
Made with 100% mulberry silk, these nonabsorbent and hypoallergenic masks are snug, comfy and effective. Just like silk pillowcases help prevent acne, these can do the same for maskne!
---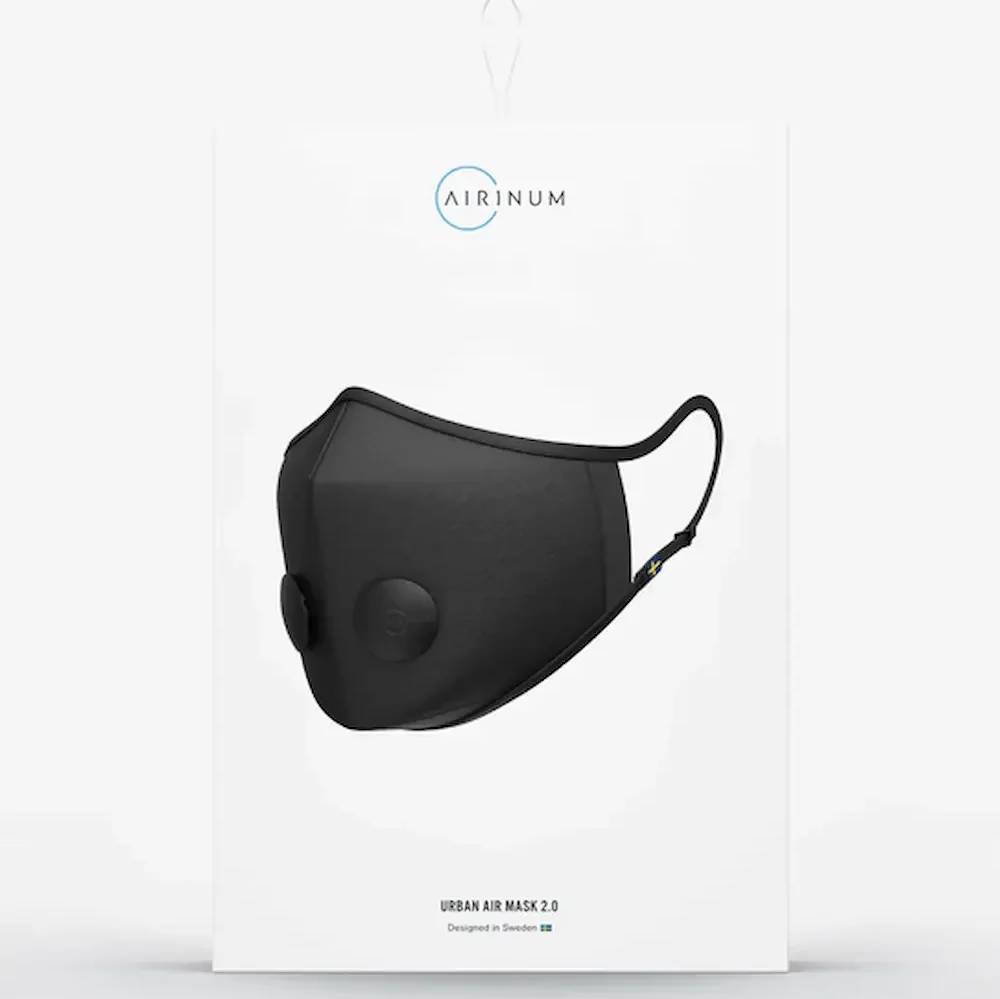 Once you wear the Urban Air Mask 2.0, you won't want anything else.
Swedish-designed and KN95-certified, this mask is made with five-layer technology and has multiple adjustment options so you will always remain comfortable and secure.
---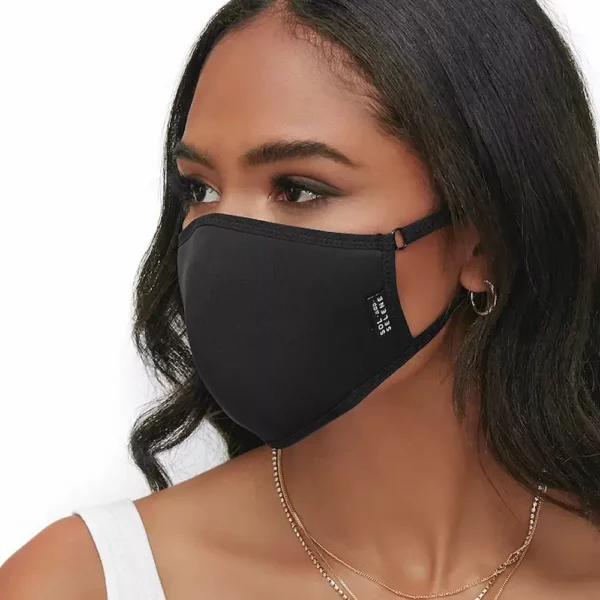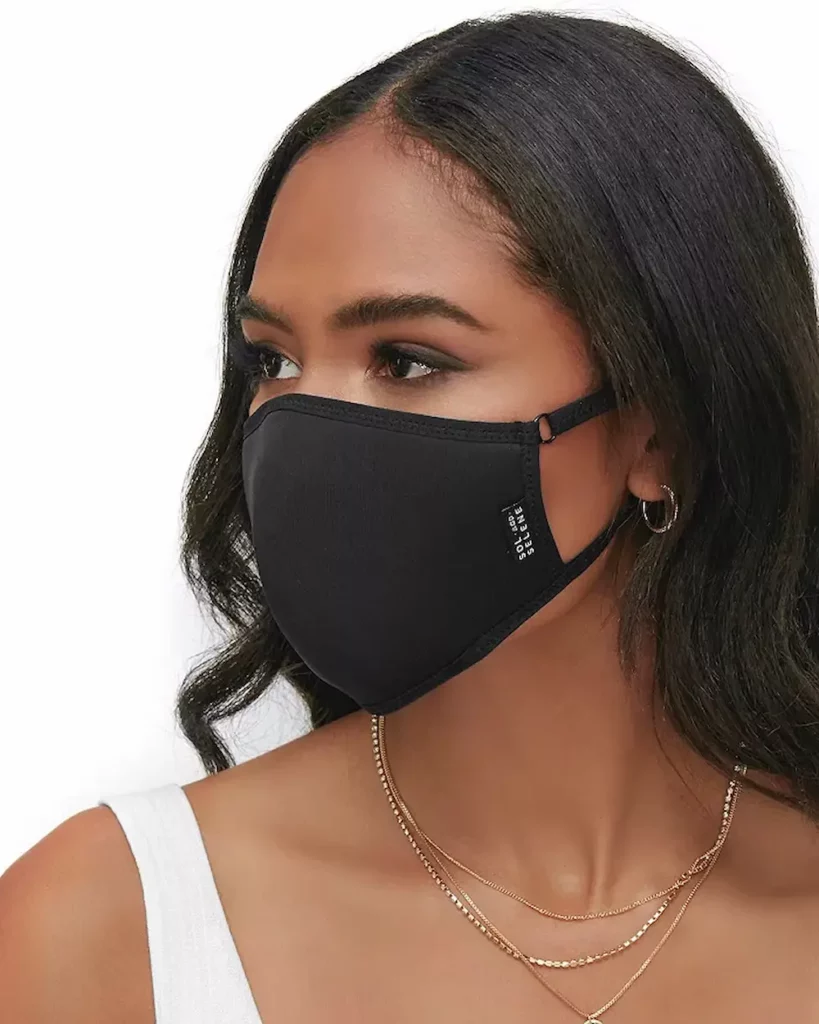 Sol & Selene have created a smooth, simple and modern-looking face mask that looks good and feels good too.
Crafted with an adjustable molding, you will always feel relaxed and snug in this mask!
---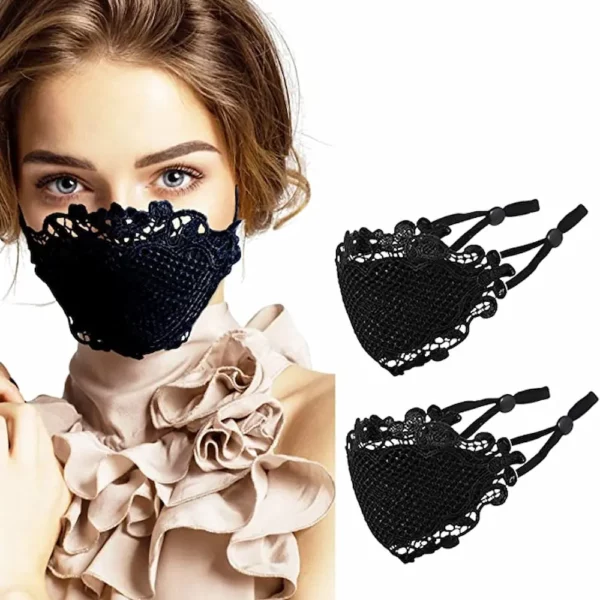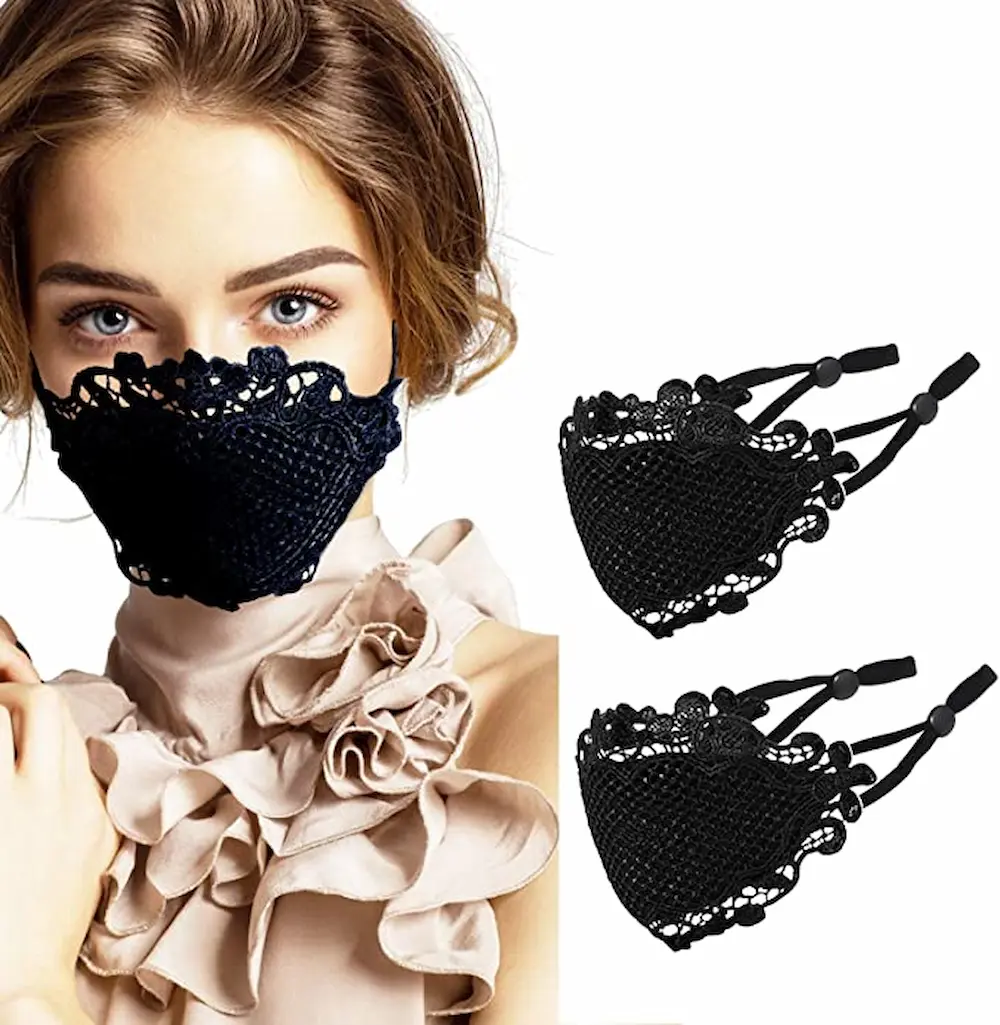 This lace face mask is classy, modern and very, very unique. It also comes with a very affordable price. It doesn't just look good though, it is made with a two-layer design that will keep you safe. This mask isn't just cool, it is downright sexy.
---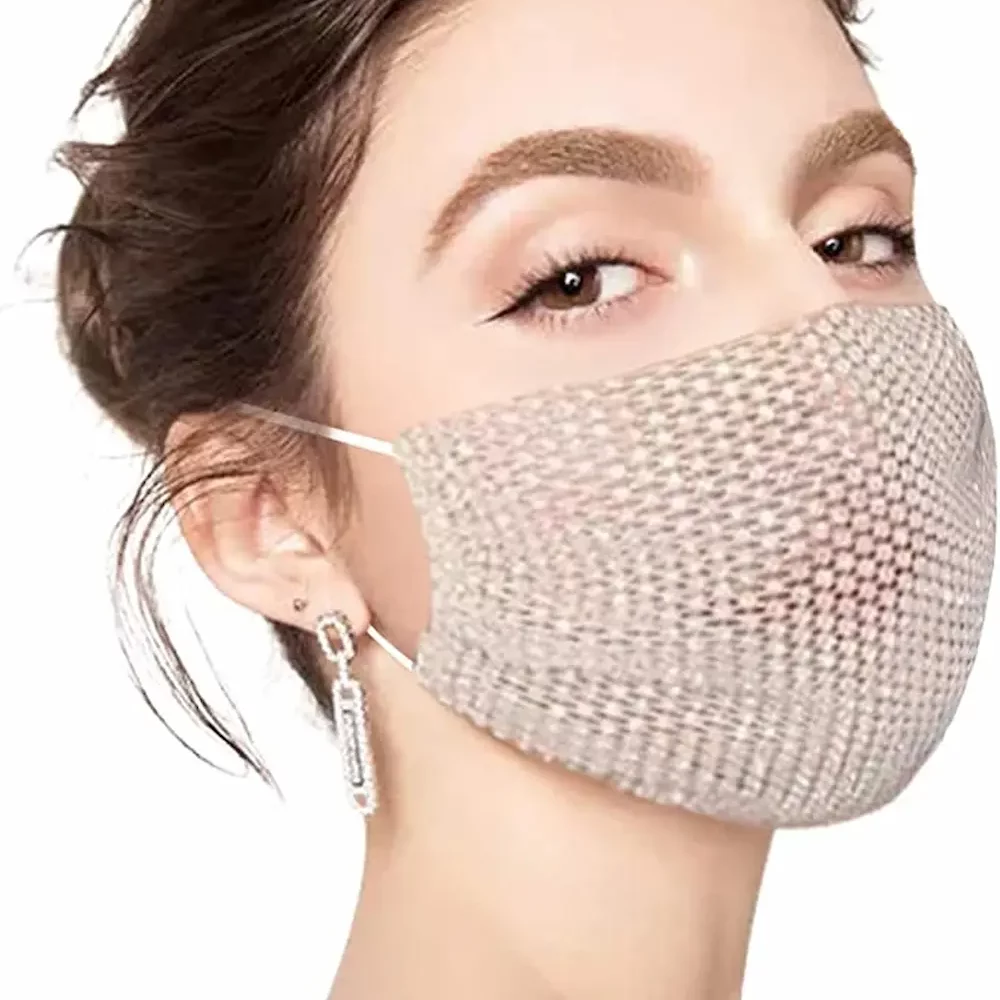 This crystal face mask looks like something a model would wear!
Created with durable little crystals, this mask will literally shine as you wear it and will impress those around you. Why not look glamorous while staying safe?
---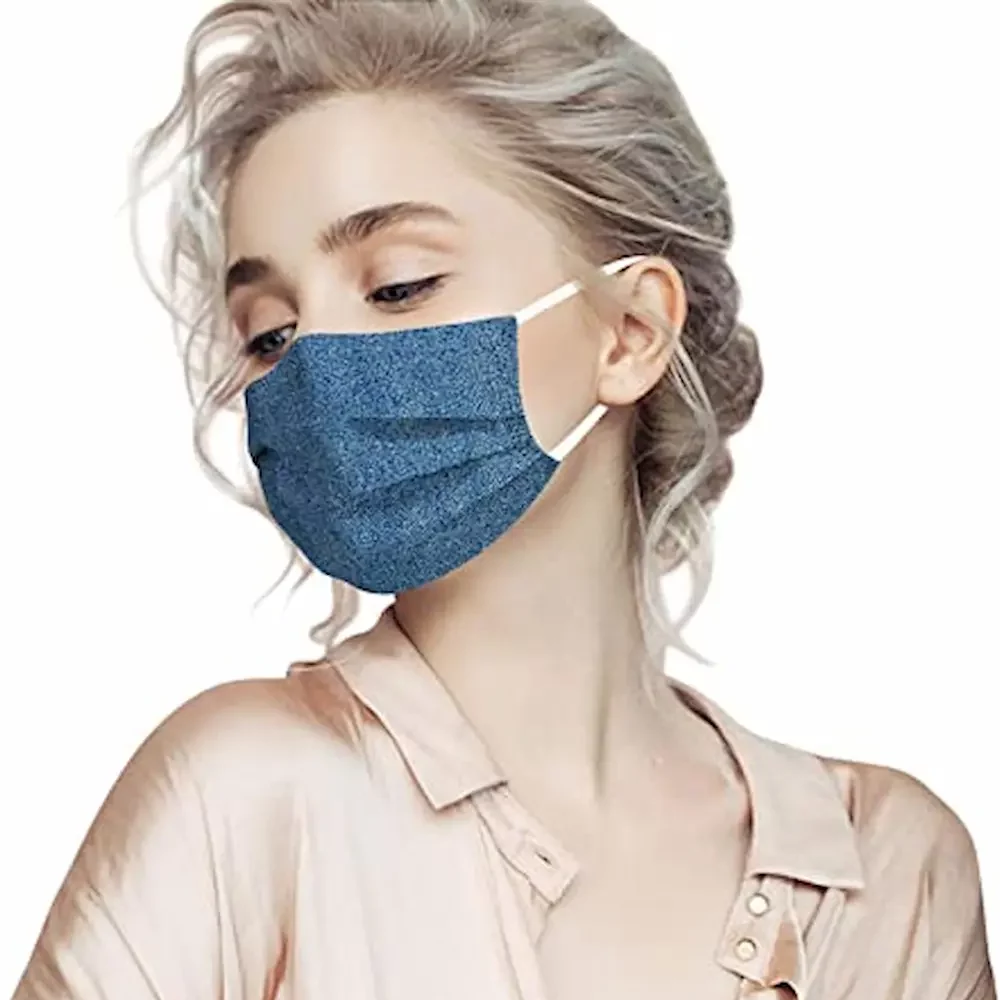 Although we don't recommend it, if you must have disposable face masks, these are the way to go.
Denim looks good in any outfit and the same is true for denim face masks! These disposable denim print face masks are actually made of smooth, soft polyester, but they look exactly like your favorite pair of jeans.
---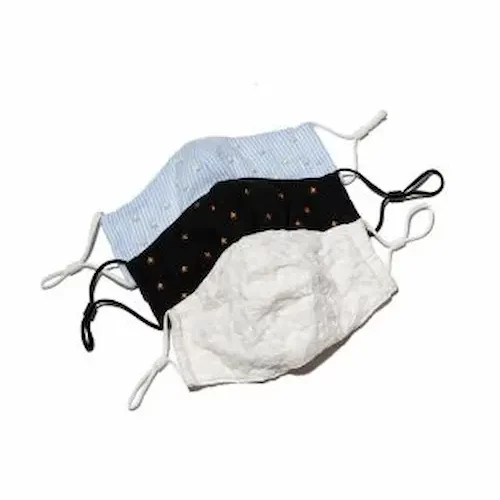 These embellished face masks are not only fashionable and modern-looking, they are super comfortable too.
Made with unique designs and durable materials, these masks will add personality to any wardrobe.
---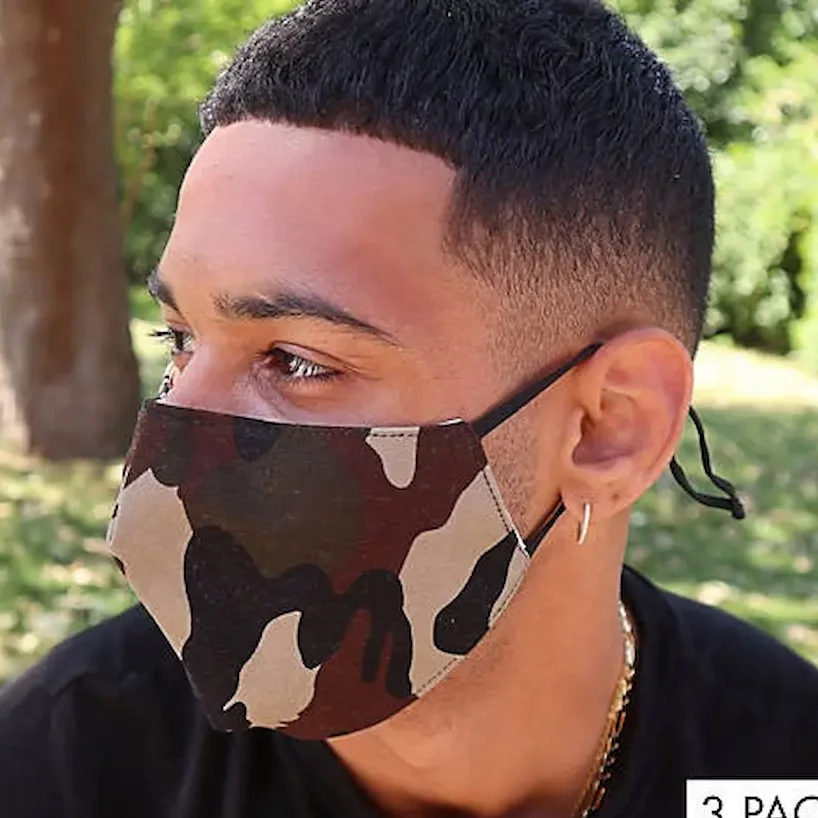 There is just something unmistakably cool about wearing a camouflage face mask. This one is comfortable and made with high-quality materials that keep you safe and healthy.
So, these masks are more than a fashion statement, they are a proper and necessary safety measure.
---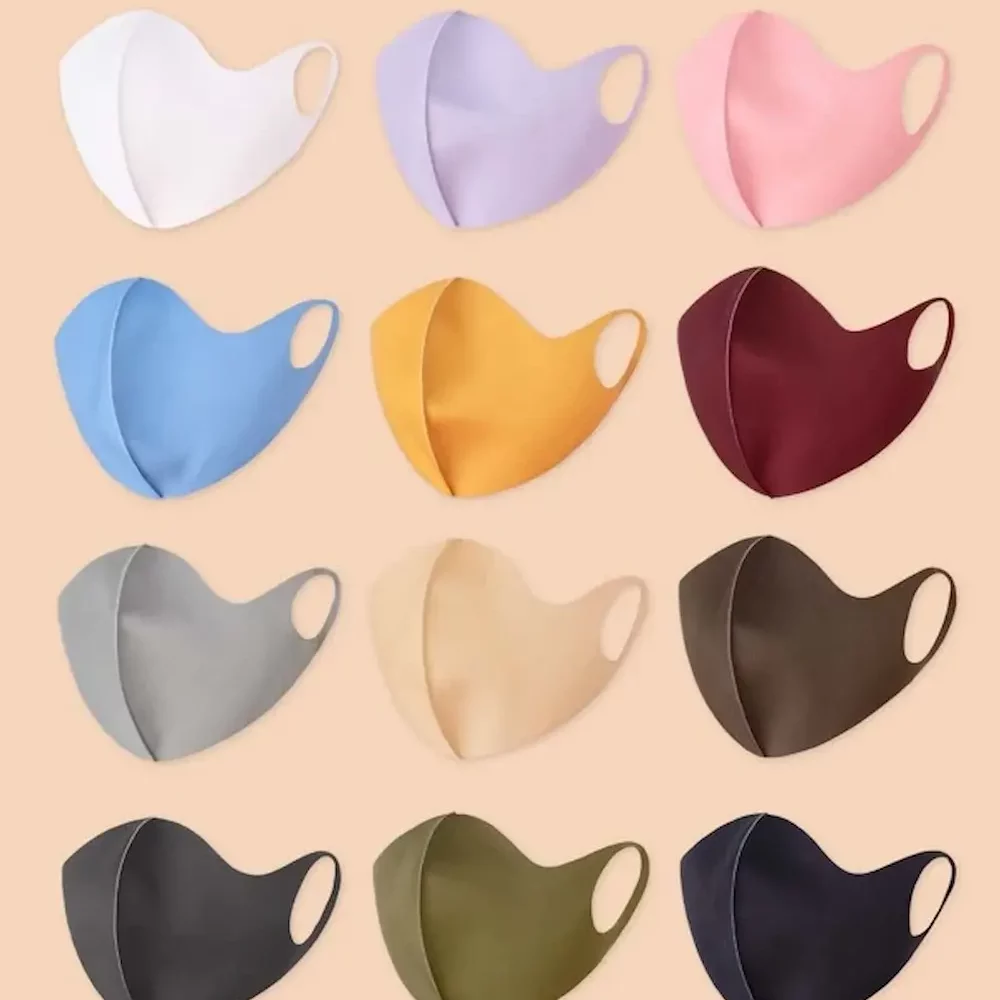 Comfortable reusable face masks don't have to cost a fortune.
This 12-pack of face masks from SheIn is a must-have for any closet. Now you are guaranteed to have a mask whenever you step out. This assortment goes with practically any outfit and each mask is made for comfort and health too.
---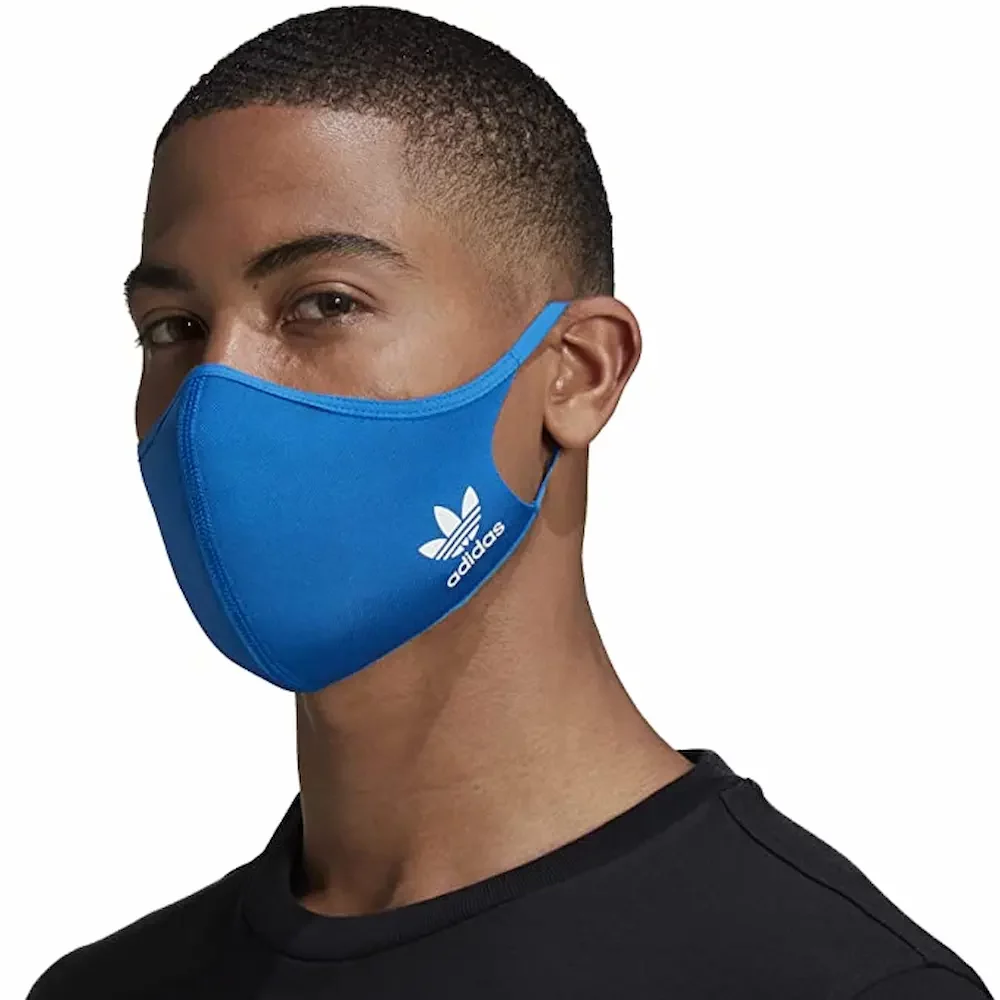 Adidas is a brand that everyone knows and loves.
This machine-washable mask carries the Adidas logo and will instantly let everyone know your fashion taste in no time. On top of that, it's very comfortable and breathable.
---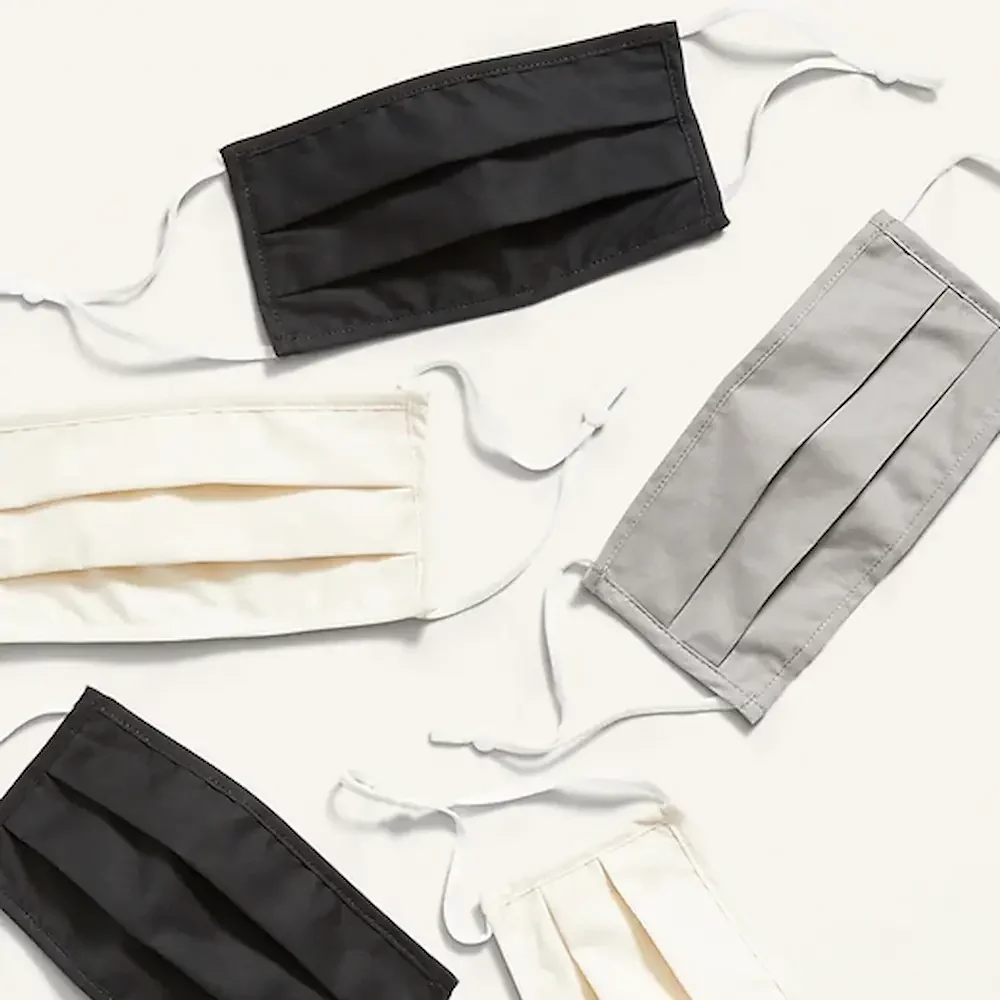 These simple, durable, and reliable Old Navy face masks are made with 3-ply 100% cotton. They will remain soft and breathable as long as you need them.
They are modest, straight-forward and get the job done, keeping you safe and hip at the same time.
---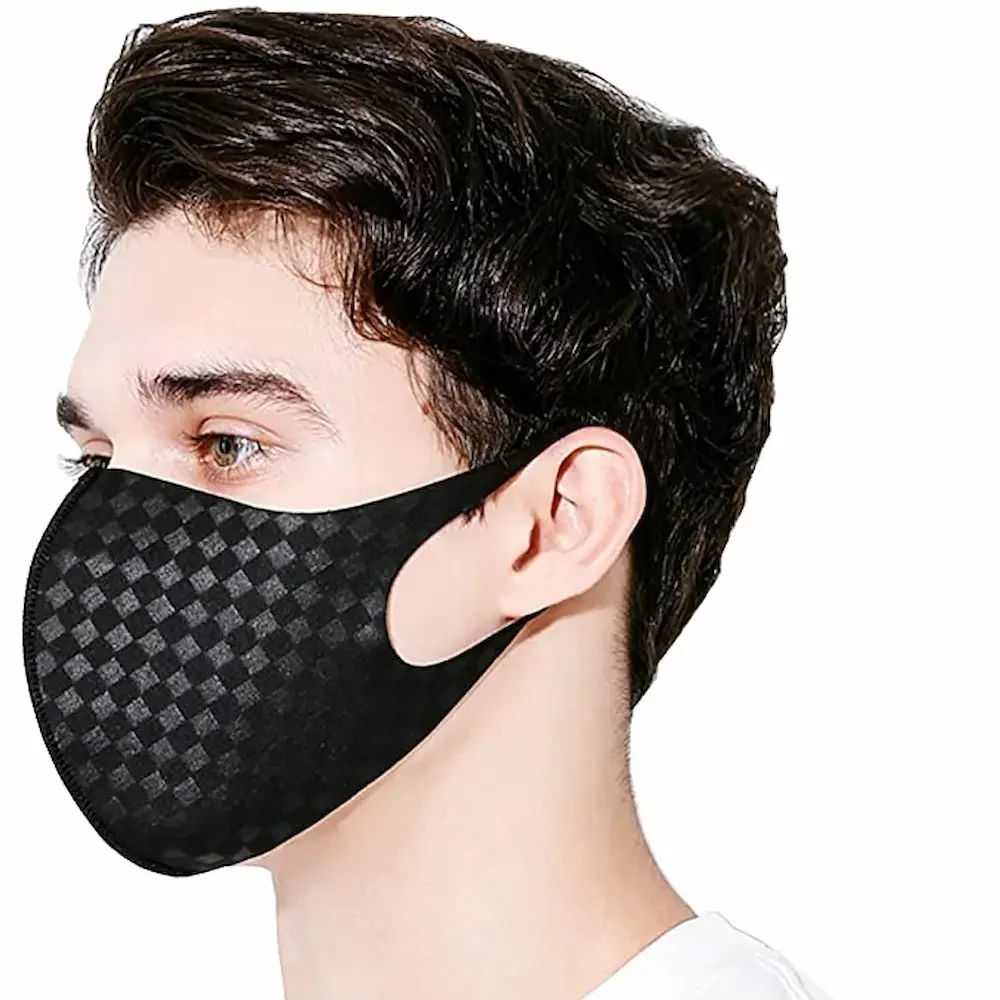 To finish off our list of best face masks, this bad boy is made with a cooling fabric that provides comfort while also keeping you safe around others.
Plus, you can avoid the overbearing heat that often comes with most face masks. Safe and cool, what more could you ask for?