Looking for the best drugstore liquid lipstick? To the surprise of many makeup gurus, there are quite a few drugstore liquid lipsticks that are just as high-quality as some of the more expensive options! These are a great way to save money, experiment with new colors, or just try out this type of lip product in case you're new to it.
Let's dive in!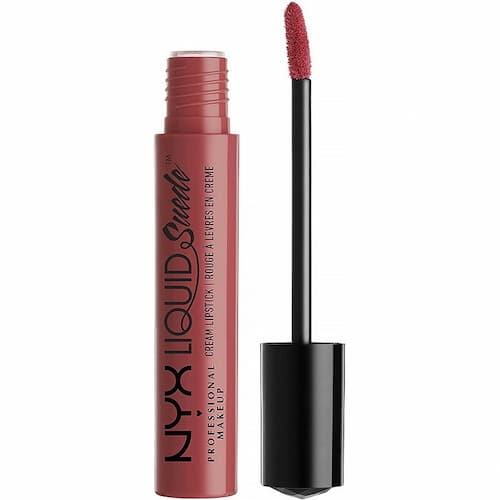 $7
Starting off with one of our ultimate favorites, the NYX Liquid Suede lipsticks are spectacular. These provide a matte finish that lasts forever, with 24 lovely colors to choose from!
Like a lot of liquid lipsticks, they can be drying, so you'll want to exfoliate your lips regularly and put on a moisturizing balm before applying.
---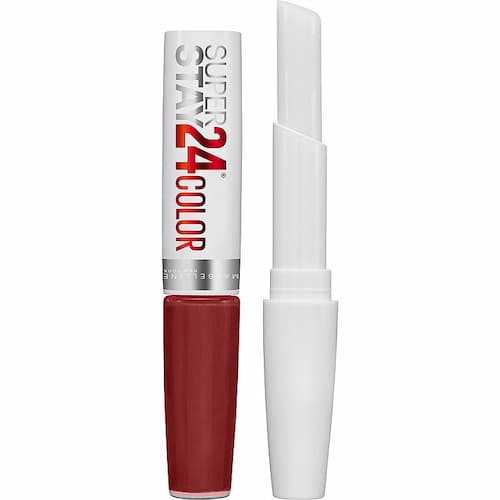 $11
These inexpensive liquid lipsticks definitely live up to the name. They're super long-lasting with a variety of vivid, beautiful colors to choose from. It's not overly drying either (although you'll want to make sure your lips aren't cracked or dry before applying).
The only downside is that it can be hard to remove, but hey, it could be worse.
---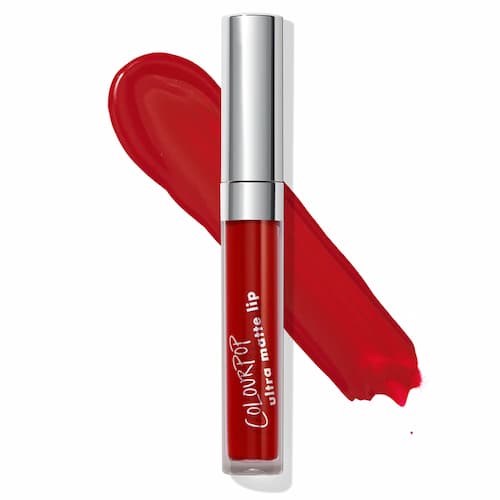 $7
Although not technically available in a drugstore, this is still an inexpensive option worth mentioning.
They discontinued our favorite Ultra Satin lipsticks, but the Ultra Matte can be amazing as long as you proceed with caution. They last forever, but they are pretty drying so you need to moisturize your lips and wear a balm underneath. Lip exfoliation helps a lot too.
Their Ultra Blotted liquid lipsticks are also great if you find the Ultra Matte to be too drying.
---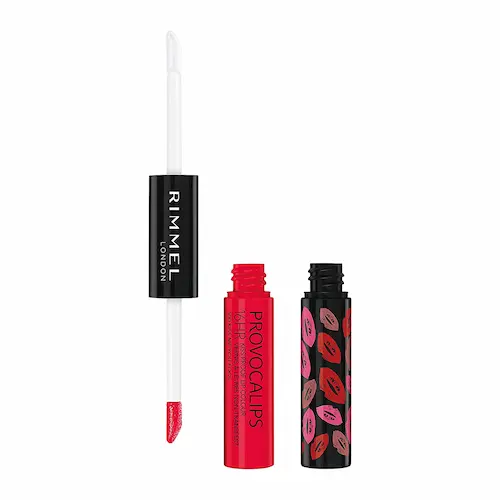 Around $6
This double-sides liquid lipstick features the lipstick on one end and a shiny top coat on the other side.
The non-drying formula lasts through any adventure (even greasy foods) without flaking or fading. It's available in 16 lovely shades!
---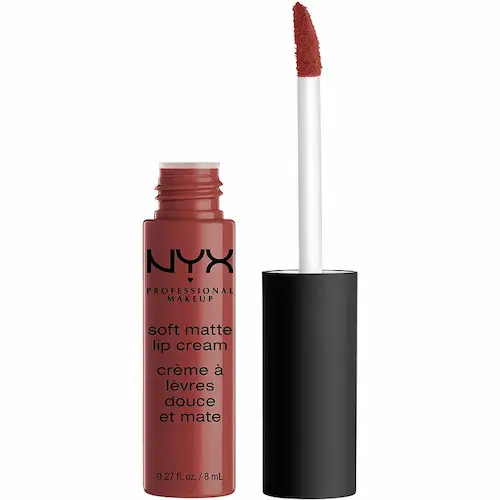 $6.50
This lip cream is another great product by NYX! It's not as long-lasting as their liquid suede, but it's still a fantastic product (especially for those with dryer lips).
It's more moisturizing than their other formula, while still lasting a pretty long time. You'll also want to exfoliate your lips as this tends to enhance any cracks or flakes.
RELATED: 9 Best Drugstore Contour Products
---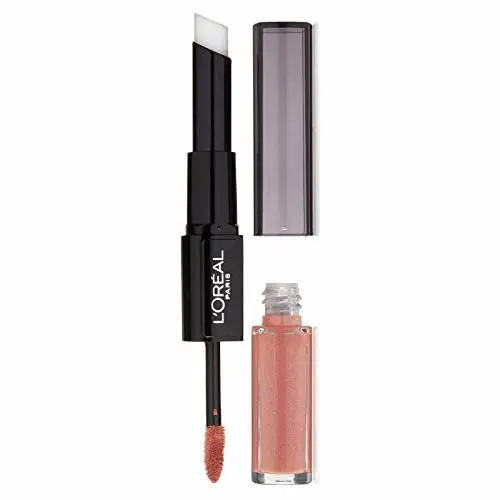 Around $10
This is another convenient dual-ended lipstick with a finishing gloss on one end and the liquid lipstick on the other. They've created a fantastic formula that manages to last all day without causing extra dryness!
With 15+ colors to choose from, you can't go wrong with this one.
---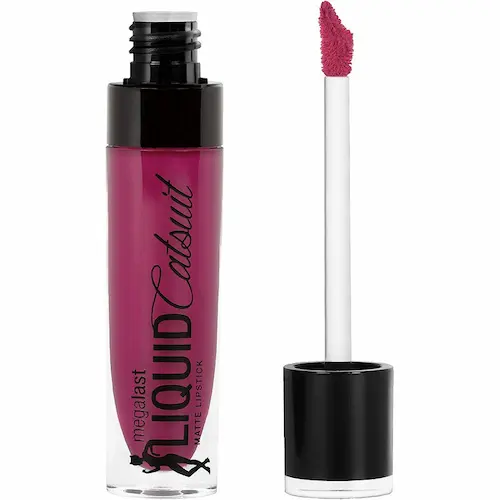 $5.49
You'd never guess this is one of the cheapest liquid lipsticks out there! It has a wonderful formula that lasts all day without drying out your lips.
That said, not everyone has pleasant experiences with this product, so you might want to try one shade out before buying multiples.
---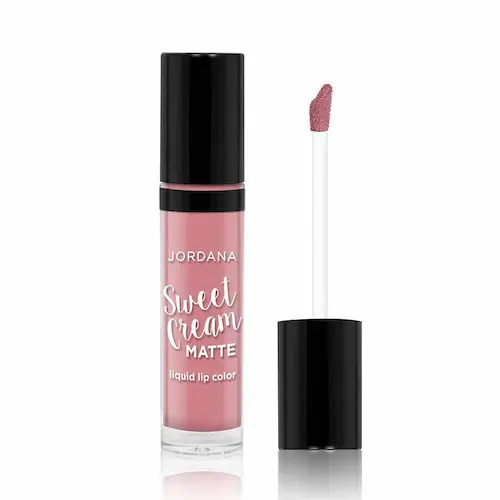 Varies
Although hard to find for a good deal online, you can find this product for super cheap in plenty of local drugstores!
This product has a great formula that's creamy and moisturizing, yet stays on for hours! It's another great option for those of us that tend to have dry lips.
---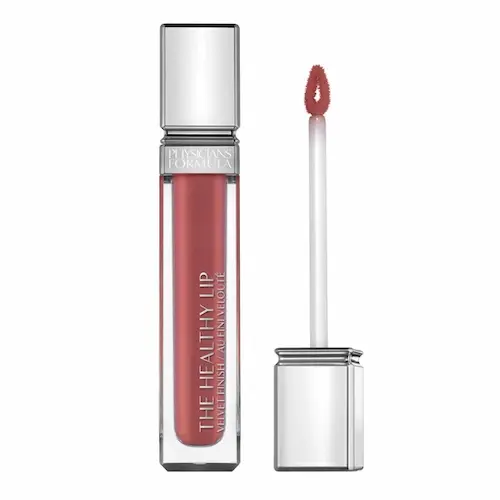 Varies
Finishing off with the final best drugstore liquid lipstick on our list, this product is worth looking for at your local stores. Again, it's hard to find for a good deal online aside from on their website (it's often out of stock though).
However, some people with dry lips find it seeps into creases and looks flaky, so you'll only want to try this with well-moisturized lips. Otherwise, it lasts a long time and looks great!
---
UP NEXT: 10 Best Lipstick Brands to Try