Looking for products for those hard-to-remove blackheads? Blackheads are probably the hardest skin problem to treat, and finding the perfect product can be hard. That is why we have created a list of the 14 best blackhead removers.
The brands mentioned range from affordable to high-end pricing and there are different treatment methods available. Keep reading for the best blackhead removers on the market.
What Are Blackheads?
Essentially, blackheads are a type of acne that forms when pores are clogged by oil, dirt, or dead skin cells. Unlike whiteheads, these pesky blemishes oxidize when exposed to air, which is why they are so dark.
Even though you've probably been told this time and time again, picking at blackheads or other acne can make the blemish worse, so try to avoid doing so with these blackhead removers instead.
Best Blackhead Removers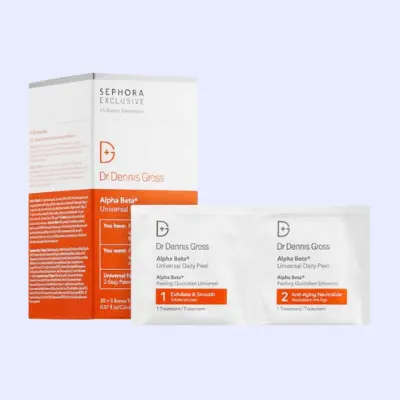 These two-step exfoliating pads are designed to be used every day. They are formulated with both AHA and BHA exfoliating solutions to get rid of dead skin cells along with excess oil and impurities while improving uneven skin tone and texture.
In addition, they are infused with salicylic acid, which dissolves oil within the pores and treats acne and blackheads. It is a universal formula that is recommended for first-time peelers and with all skin types.
---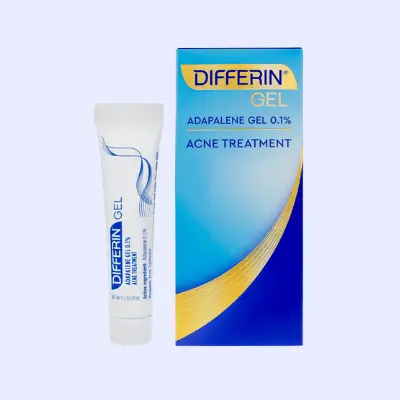 Here is a prescription-strength retinoid that is available over the counter to improve skin clarity, luminosity, and reduce pores. For those dealing with more serious acne, it can be used with other acne products (like benzoyl peroxide) because it has a more stable chemical structure than other retinoids.
It is dubbed a 'must have' for anyone dealing with blackheads because it regulates skin cell turnover which helps prevent clogged pores. When first starting to use the product, it is recommended to be used every other night, or every three days until the skin gets used to the product
---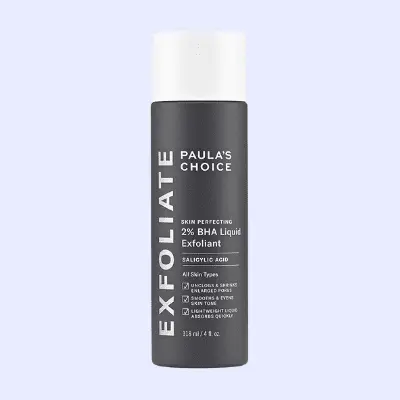 When it comes to the best blackhead removers, an exfoliator will be your best friend. This leave-on exfoliating treatment is a great choice for sensitive and reactive skin. The brand promises to get rid of dead skin cells, unclog pores, and visibly smooth wrinkles.
Plus, it is formulated with green tea to soothe inflammation and 2% salicylic acid to help break down the dead skin cells and unclog pores to leave bright and even skin tone. It can be used as a spot treatment as well as swept over on a cotton pad a few times a week.
---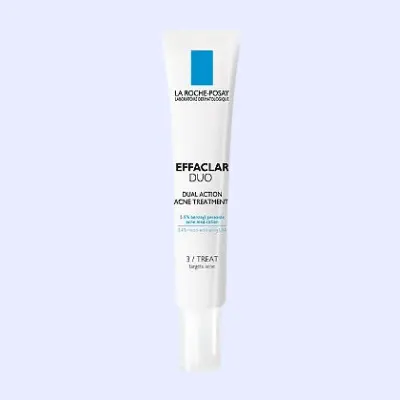 A spot treatment that can be used all over the face, as well as a spot treatment, is recommended to be used in the evening prior to applying a lightweight moisturizer.
Formulated with benzoyl peroxide to regulate sebum and clear pores and LHA (lipo-hydroxy acid) to dry out blemishes, pimples, and blackheads. In addition, this acne treatment penetrates the skin and unclogs pores clearing blackheads and whiteheads.
RELATED: 14 Best Drugstore Acne Products
---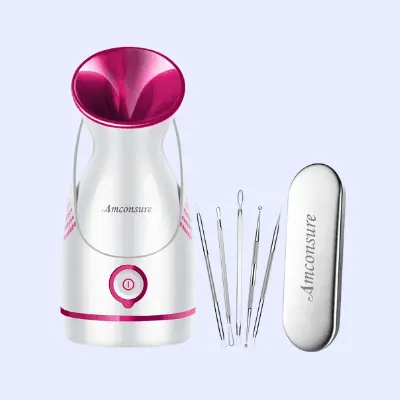 A different blackhead remover from the rest on this list, here is a facial steamer. The steamer helps to open pores to allow for the removal process with an extraction tool. Moreover, it also helps at removing lingering makeup and clearing clogged pores.
This facial steamer also helps with skincare products, improving the absorption and effectiveness of skincare products and boosting blood circulation. In turn, this helps promote collagen and elastin production to help with younger-looking skin.
---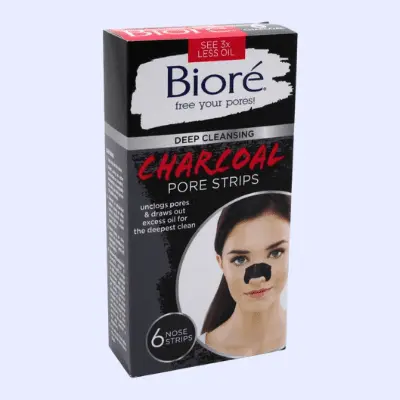 While there are dermatologists that don't recommend pore strips because they can also remove skin along with acne and blackheads, these pores strips were designed to not rip off the skin.
Instead, they are formulated with their patented c-bond technology to be used once a week to remove blackheads and not skin. They help reduce the appearance of blackheads and visibly reduce the appearance of pores by removing dirt and reducing oil.
---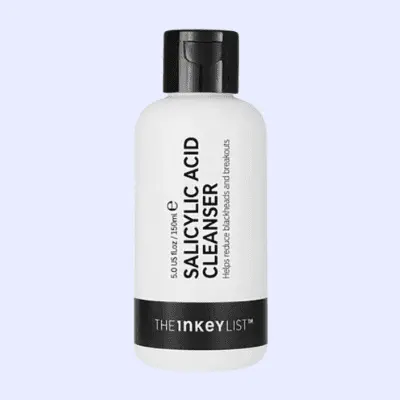 This salicylic acid cleanser is the best for fighting blackheads; it helps to remove blackheads by cleansing deep into the pores and clearing out excess oil and dead skin cells.
Plus, the formula of this light foaming cleanser is non-drying, removing makeup and dirt.
---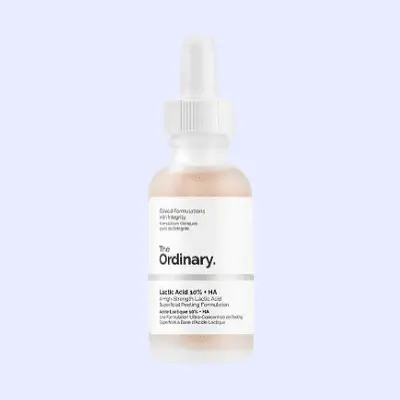 This product is effective as an at-home peel as well as a cleanser to clear up blackheads. It promotes exfoliation by removing dead skin cells, evens skins tone, and reduces texture on the skin.
Formulated with hyaluronic acid, it increases the skin's moisture and is recommended for those with dehydrated skin, fine lines, or tight, uncomfortable skin.
---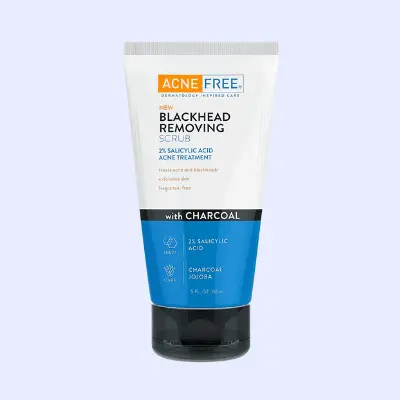 Formulated with 2% salicylic acid, this scrub removes dead skin cells and charcoal helps to remove oil and dirt and helps to minimize the appearance of pores.
In addition, it is recommended to be used 2-3 times a week to help with skin sensitivity.
---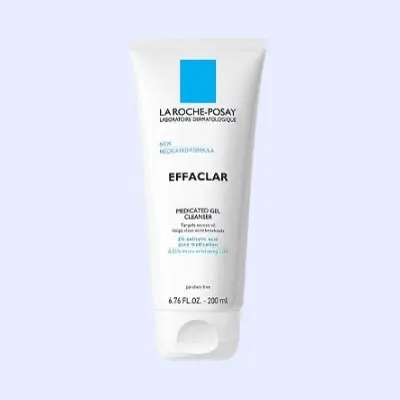 This cleanser is designed for acne-prone, oily, and sensitive skin, as well as a good alternative product for those who don't like using a scrub.
This exfoliating cleanser contains AHA and BHA that are both good at targeting blackheads. Moreover, it targets excess oil, gently exfoliates, and clears breakouts.
---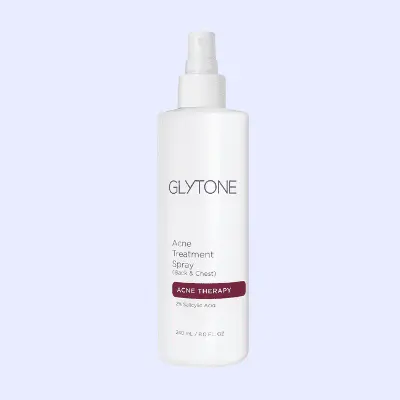 Here is a quick-drying treatment created for chest and back acne. This treatment spray contains 2% salicylic acid that deeply cleanses pores and prevents new breakouts from forming.
The unique pump can be used upside down to spray hard-to-reach areas. It is recommended to mist spray onto hands and massage into blackhead-prone areas on areas you can reach, like the chest. However, this treatment can cause excessive drying, so it is recommended to apply once daily and gradually increase to two to three times daily.
---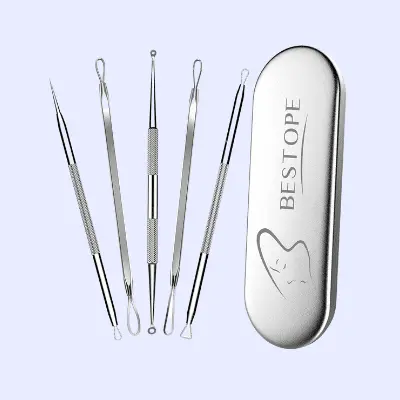 This blackhead remover kit comes with five stainless steel, dual-ended blackhead remover tools. These comedones extractors are typically used during facials at spas and at dermatologists' offices.
In addition, it is recommended to steam the face after to help in extracting the blackheads gently.
---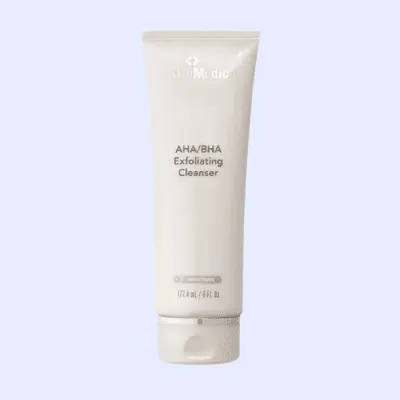 This cleanser is created to remove makeup, dirt, and unclog pores. Formulated with naturally-derived AHA (lactic acid, glycolic acid, citric acid, and malic acid) to provide mild exfoliation to reduce the appearance of wrinkles and enhance skin texture.
Plus, smooth jojoba spheres help to physically exfoliate the skin and prevent blackheads with minimal irritation. As a bonus, this product is ideal for all skin types.
---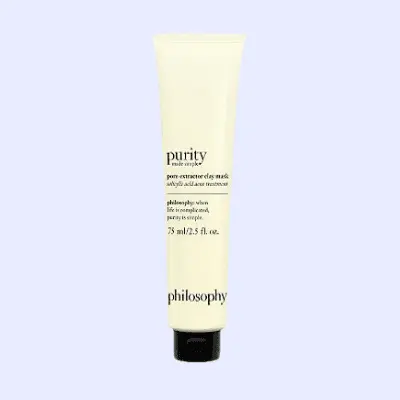 Here is a physical and chemical exfoliating treatment promising to refresh and smooth the skin. This mask is formulated with white clay, salicylic acid, and diatomaceous earth to help minimize the pores, remove blackheads, and leave skin glowing.
Recommended to be used as a weekly treatment it will improve the look and feel of skin, especially pores around the nose, chin, and forehead.
Conclusion
These best blackhead removers include options that range from affordable to higher-end, as well as various different products that will work effectively in removing blackheads,
With this list, we know that you will be able to find the product that will work for your skin!
UP NEXT: 13 Best Charcoal Masks to Rejuvenate Your Skin