Looking for the best belts for men? These high-quality, stylish options will upgrade any look.
Often ignored in many modern outfits, a belt can actually be that statement piece you're looking for. Widely known to be a stylish addition to a suit or simply a utility for hardworking, blue-collar professionals, belts come in all shapes, sizes, styles, and designs.
Not only is functionality necessary, but a high-quality belt will be made from sturdy materials and will last many years with the proper care. Whether you're looking more toward style and unique design, or you're simply looking for form and function, this article will dive into the 11 best belts for men in our modern era.
Best Belts for Men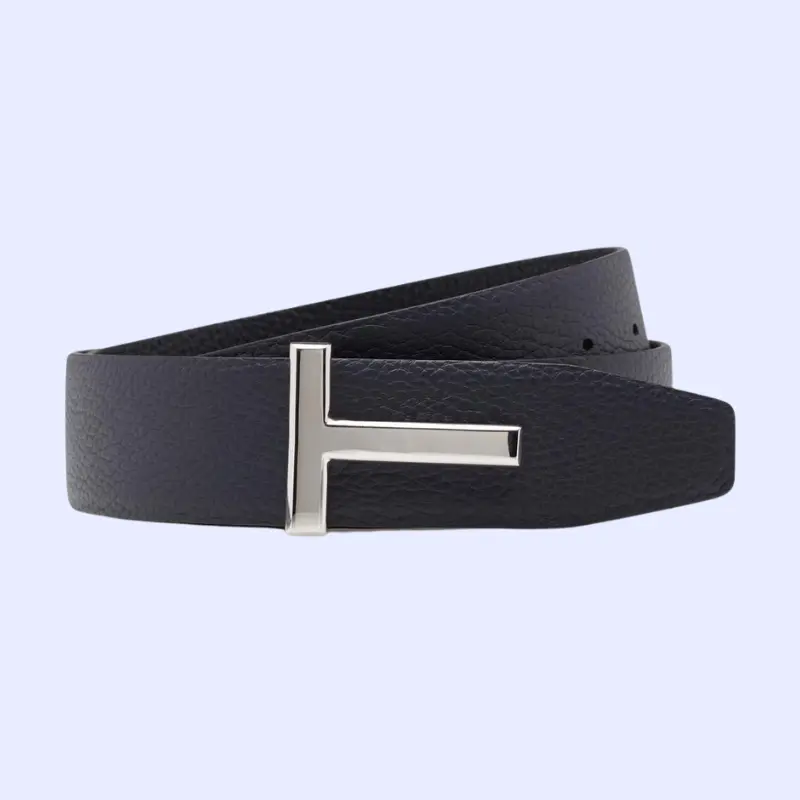 Price: $790.00
Offering the utmost luxury, Tom Ford doesn't joke when it comes to the quality of their belts. Presented in a brown and black or navy and black color combination, it provides excellent neutrality to any of your stylish looks.
It's also relatively adaptable depending on your outfit, and the belt looks great whether you're wearing a suit or a casual fit. It's a bit on the higher side cost-wise, but it may well be the last belt you'll ever need.
---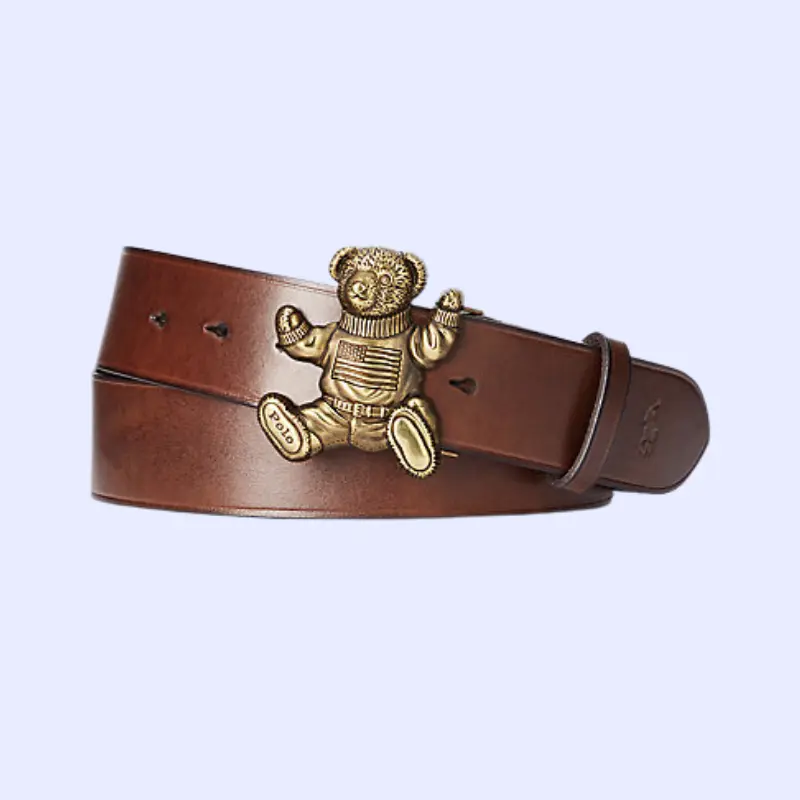 Price: $150.00
If you're a fan of larger belt buckles, the Polo Bear Leather Belt might be just what you're looking for. Made from premium leather, the classic polo bear on the buckle takes all of the attention.
Sitting one and a half inches wide, this buckle provides the style and sturdiness needed for long-term and repeated use. This belt should be form-fitting for most men, offered in waists sizes from 32 to 42.
---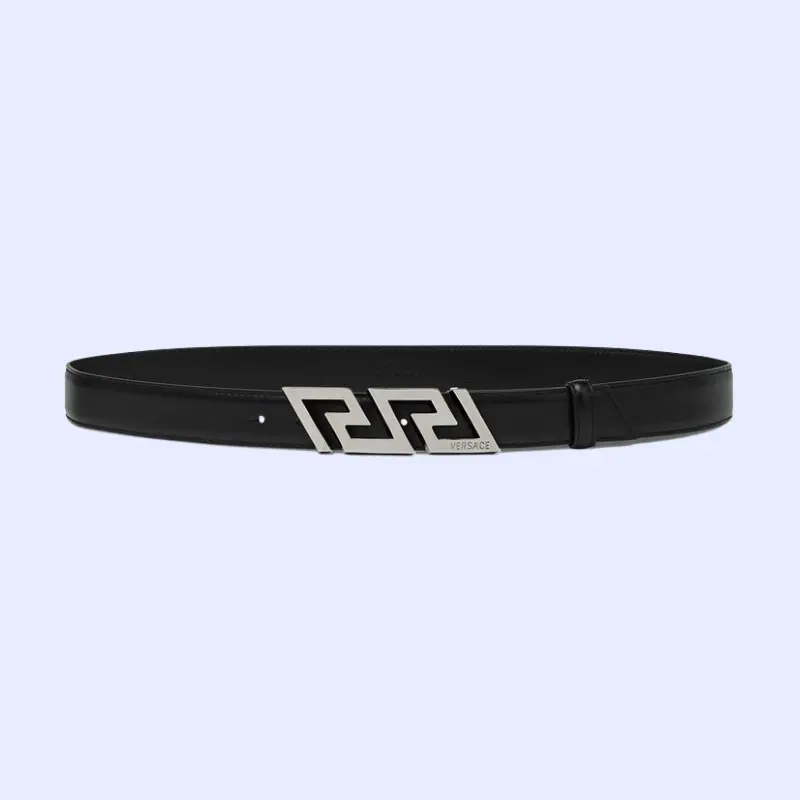 Price: $550.00
Generally known for its gaudy aesthetic, the La Greca Leather Belt takes a more neutral route but still makes its signature brand image in the buckle. The belt is offered in black leather, but you can choose between a stainless steel or gold belt buckle for added flair.
Considering the designer brand name, this belt is definitely up there in price. Nevertheless, it's a signature dress piece you'd be able to hand down to your children if you wanted to.
---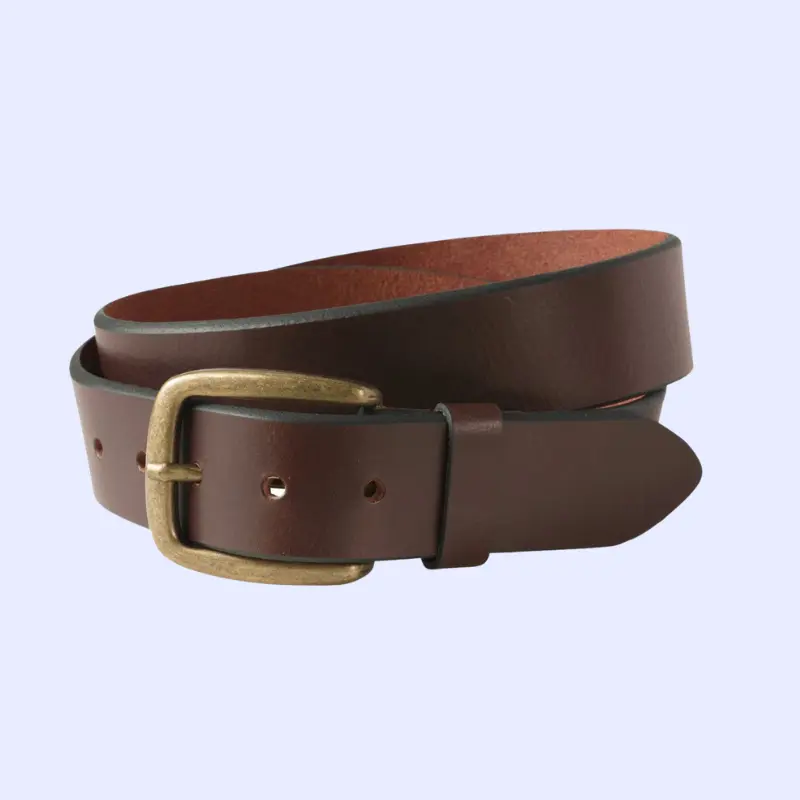 Price: $39.95
If you're searching for a belt with a classic look that isn't so costly, the 1912 Jean Belt would be a great pick. Made with full-grain leather, it comes with a brass knuckle finish on the belt for a bit of contrast.
Handfinished in England, it's a staple piece you can't go wrong with. It looks outstanding in an office setting and works perfectly fine with a more casual fit.
---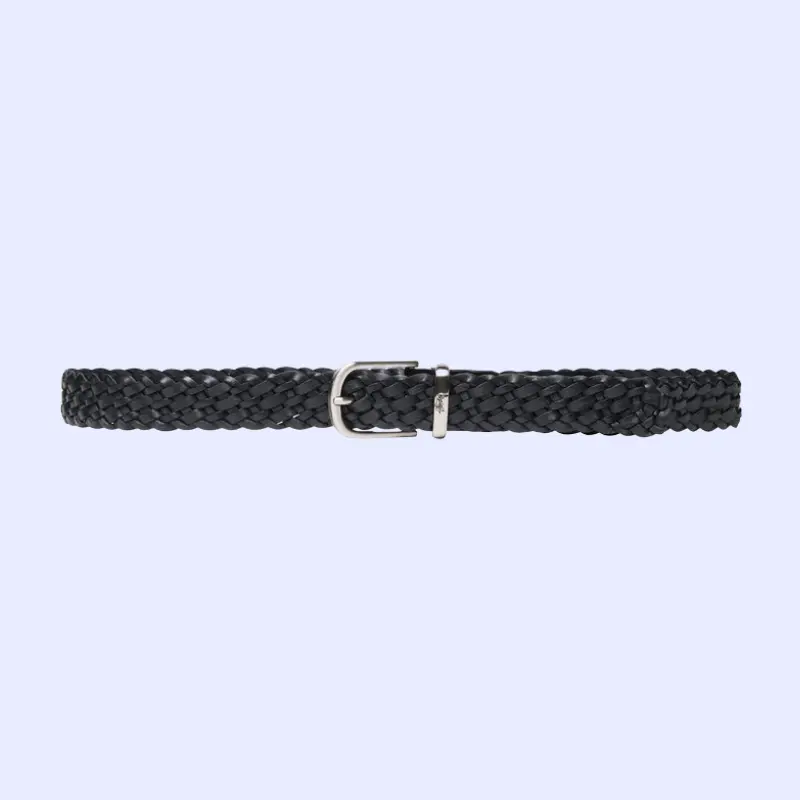 Price: $65.00
With a more old-fashioned style in mind, the braided leather belt is a go-to choice for any guy aiming for that classic look. It comes with a brushed metal buckle embossed with the Stussy logo.
Make sure you review the sizing guide as this belt is only available in small-medium or large-extra large. Nevertheless, it comes at a reasonable price and will look amazing on a wide range of outfits.
---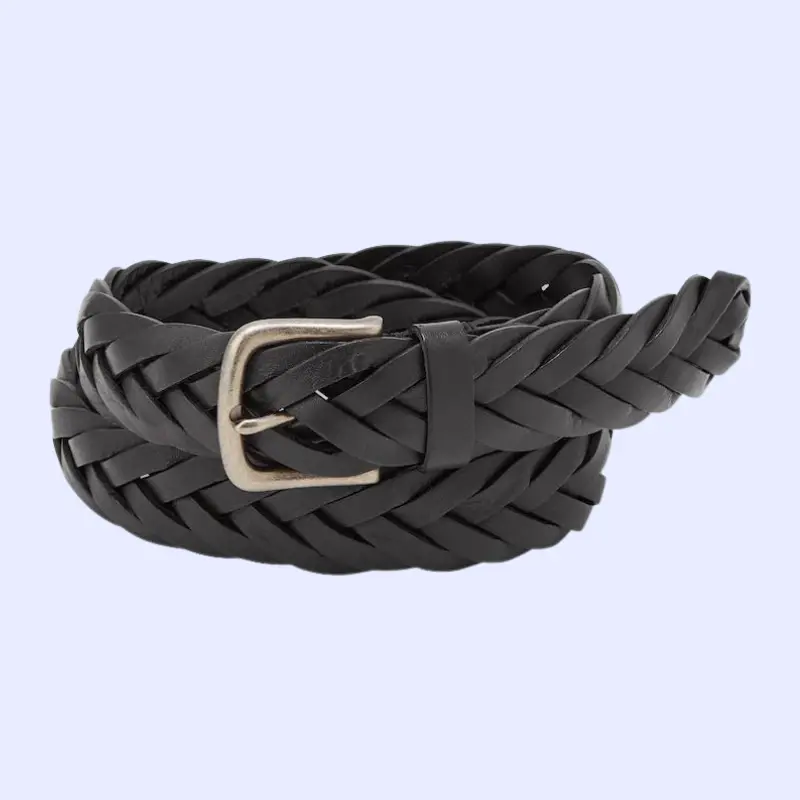 Price: $29.90
Enjoy the flexibility and comfort that mesh belts are known to provide, as this mesh belt is made with South African leather that's soft for mobility. Although it's maneuverable, South African leather is also quite solid for optimal function.
You can get this belt in black, brown, or a dark brown colorway, and you can pair it with all types of casual outfits. It's important to note that the leather of this belt will continue to "break in" the more you wear it.
---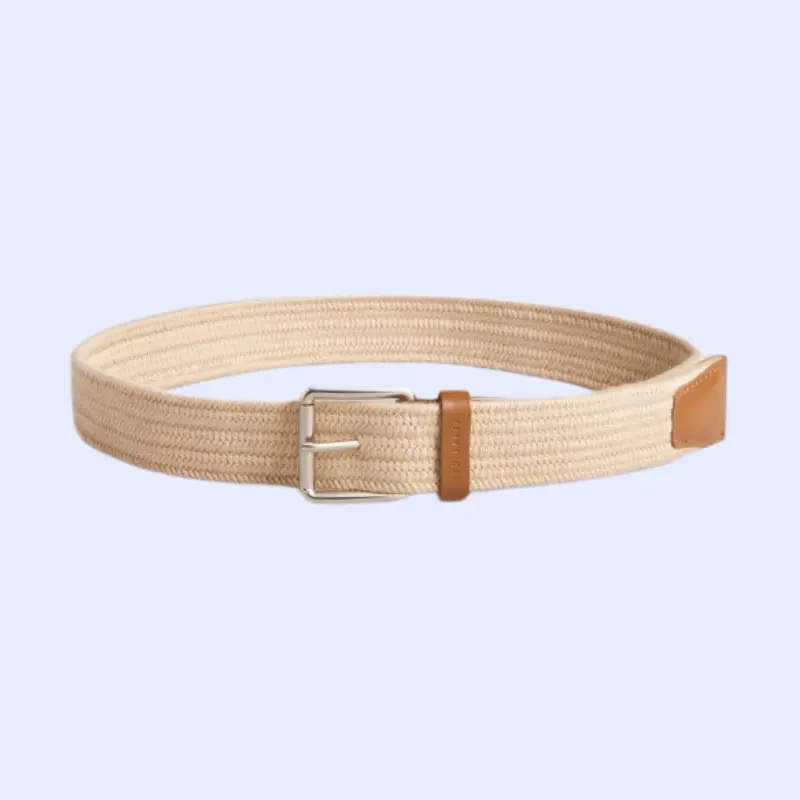 Price: $70.00
One of the best qualities about Ted Baker is that they provide high fashion aesthetics within a more affordable price range. The DIUMM belt comes in a natural tan color and is a perfect choice for a spring or summer outfit.
If you're searching for a belt that can be applied every day, the neutrality this belt offers will surely satisfy your needs. Made from 94% polyester and 6% elastane, this belt is flexible and won't pinch your waist.
---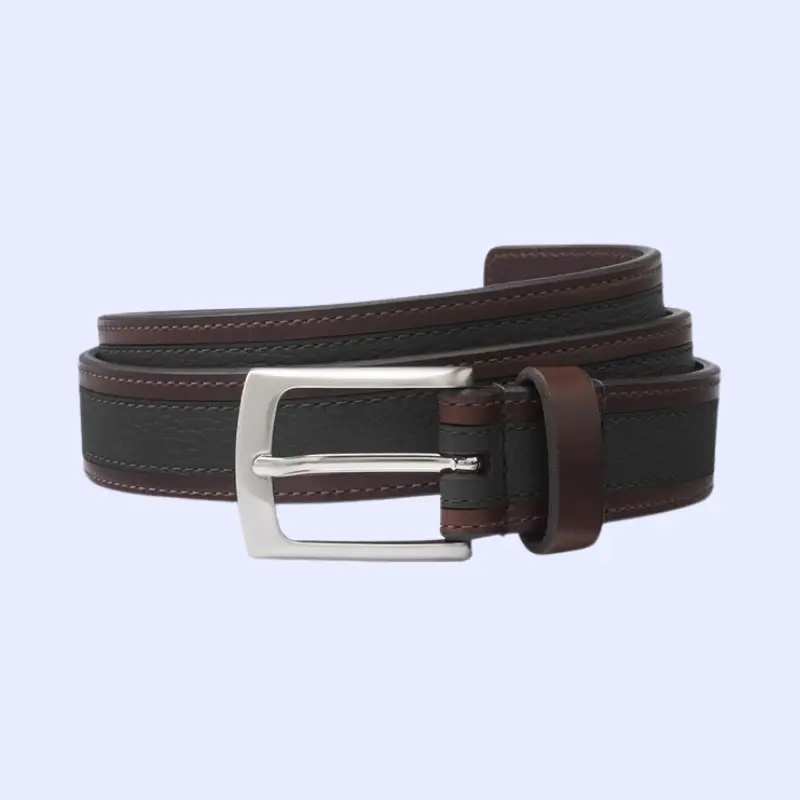 Price: $95.00
You can't go wrong with a universal belt, and Allen Edmonds has a great take on the everyday street casual belt. Manufactured in either black or a coffee colorway, it'll work with an endless number of color combinations.
With the right pairing, it looks snazzy enough to be worn with a business casual outfit as well. You'll truly feel the quality in the oil-tanned harness leather, and the brushed nickel buckle adds a little bit of sparkle.
---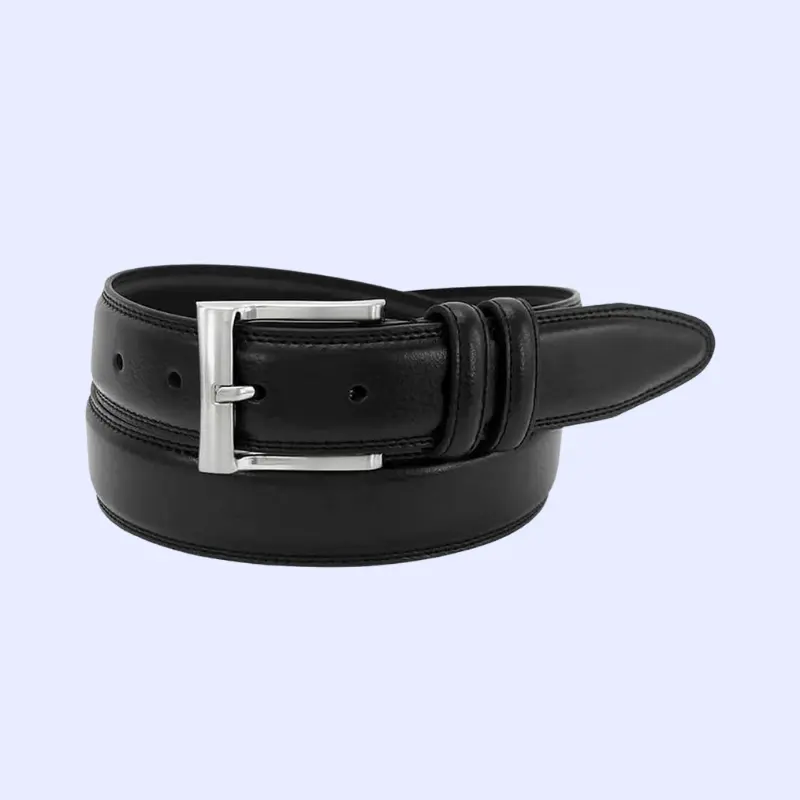 Price: $40.00
With a double stitched edge and pebble grain leather, Florsheim doesn't fail to impress with the quality of its belts. It also offers a tiny bit of glare with the brushed and high polish buckle.
Moreover, it's highly affordable compared to some others on this list. The belt feels and looks great with any business casual wear and holds over a 4.5-star rating from men who love how it fits.
---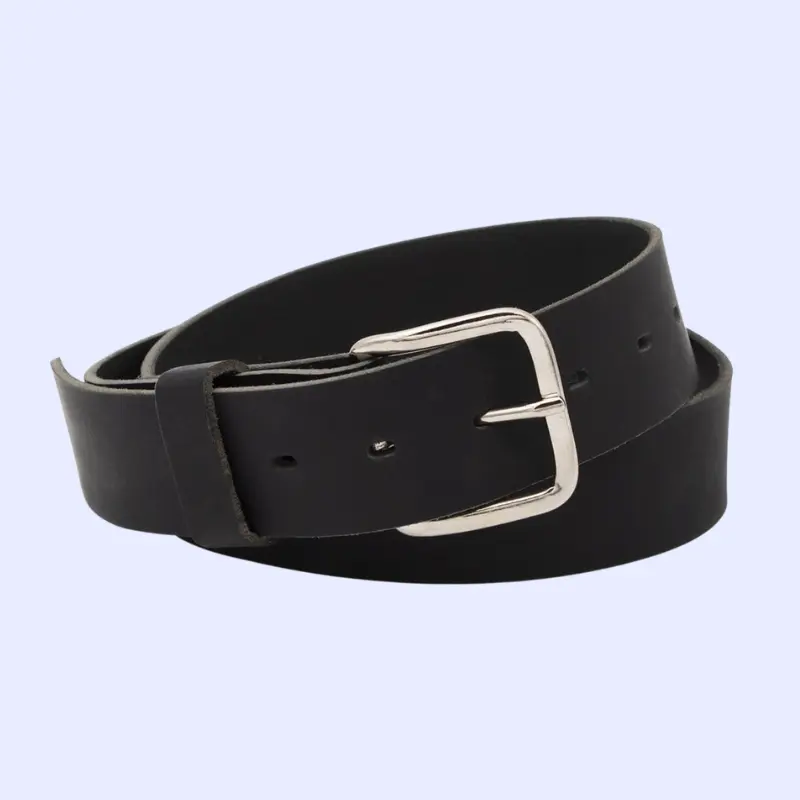 Price: $33.99
You might be trying to avoid breaking the bank but still need an everyday belt that'll last longer than a year. Main Street Forge raises the bar for hand-crafted belts. Considering their craftsmanship, their also pretty body inclusive as this belt is offered in waist sizes from 30-50.
You can purchase this belt in a staple black or brown color, and it's an excellent option for the office or even blue color jobs that entail some wear and tear.
---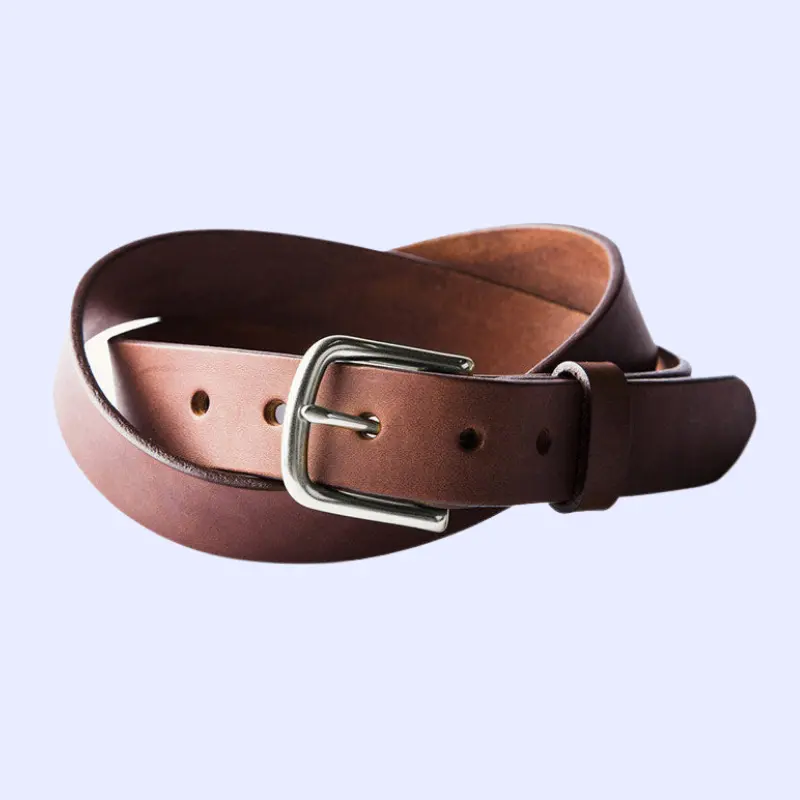 Price: $115.00
A perfect brown leather belt that's suited well with slacks, chinos, or even denim, Tanner Goods brings a classic touch to this quality belt. Although it only comes in a cognac brown, you are able to choose between a stainless steel or brass buckle.
It's a thoroughly crafted belt that'll wear better with age. Considering its tough leather nature, it'll take a bit of time to break these and feel as comfortable as possible around your waist.
In Conclusion
This list has a variety of styles, designs, and price ranges for the best men's belts. If you're having trouble searching for your next reliable pick, this article should contain just what you're looking for.
Whether you want one or all of them, this list contains the best belts for men no matter your outfit, season, or occupation!
UP NEXT: 25 Best Clothing Brands for Men to Upgrade Your Wardrobe