Finding a footwear company that takes craftsmanship seriously might be challenging. It can be tricky to discover a shoemaker that focuses on a made-to-order business model, showing the passion they have for their craft.
From dress shoes, boots, and regular sneakers, Beckett Simonon takes their work seriously,
Every order is hand-crafted, and they keep customers updated throughout every step of the way. For our Beckett Simonon review, we're going to take a comprehensive look at what the brand has to offer and what makes them one of a kind.
RELATED: 16 Best Online Shoe Stores: Good Deals and Stylish Trends
What Is Beckett Simonon?
Beckett Simonon is a leather shoes retailer, but it boasts more than a passion for just shoes, as their business model is also for the benefit of the customer.
On their website, you'll find a decent range of stylish dress shoes, boots, and sneakers, each created with a hand-crafted approach for the utmost quality. They also have a few quality accessories, such as duffle bags, briefcases, and backpacks.
Beckett Simonon Overview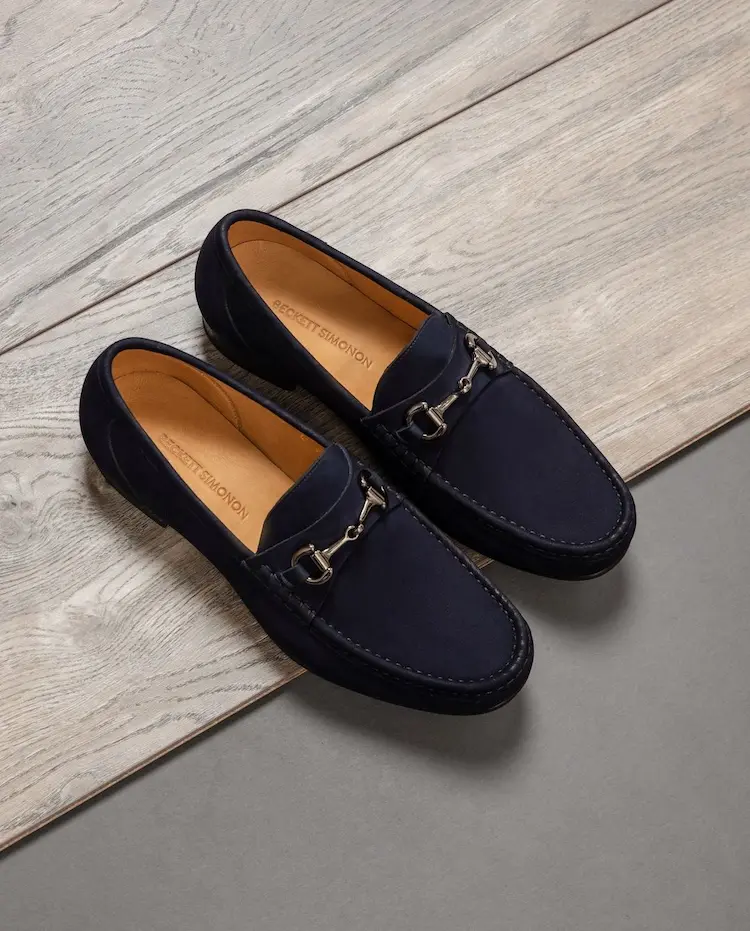 Founded in 2011, their history with leather goods goes farther back than that, though, as they first started out in retail.
The company then decided to take matters into their own hands, as they didn't appreciate how the retail market treated individual customers.
For over a decade, the brand has been thriving in their element and quickly became a household name in quality footwear and leather goods.
If you're looking for a reliable brand that has a passion for details, Beckett Simonon is it.
Beckett Simonon Review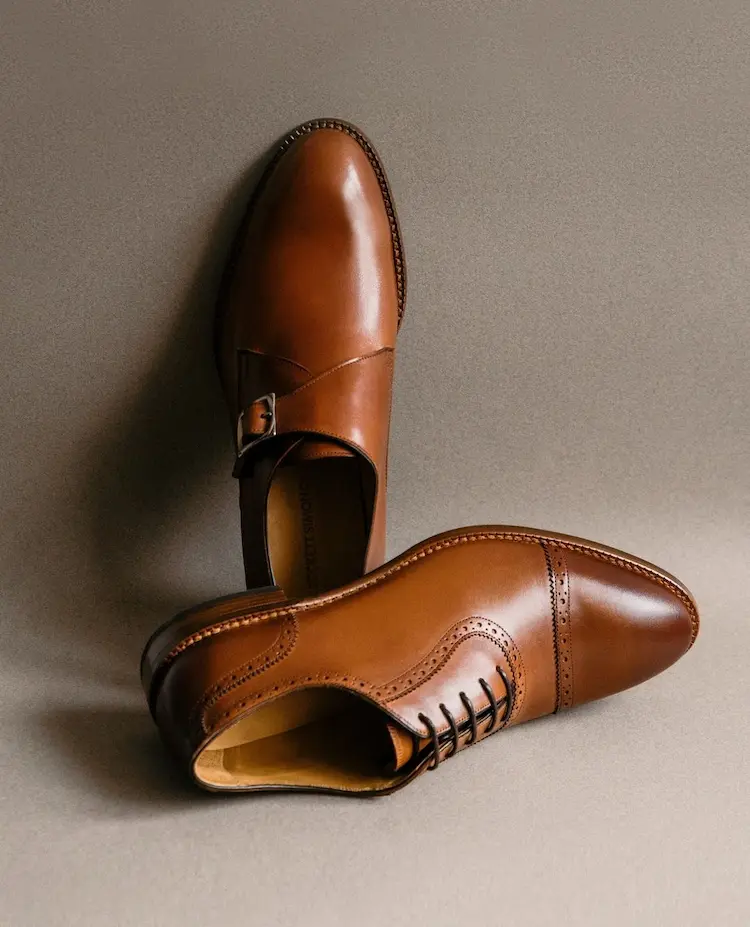 At a glance, their products look well made, stylish, and quite unique, but it's important to vet a company based on more than just high-quality photos of their products. Keep reading below to get a breakdown of their customer service, pricing, shipping practices, and more.
Overall Rating: ★★★★ 4 Stars
Most customers seem to be entirely happy with the brand's footwear, and you can find many reviews online that offer a detailed look into their personal experiences.
As usual, you may encounter a few isolated incidents where a customer feels let down, but I wouldn't say it's enough to leave an ugly mark on the company.
It seems they come with a lengthy production time as many customers mention having to wait three to six months for their order to arrive. That may seem substantial, but we feel some customers may be ignoring the impact Covid had on the world's supply chain.
Pricing: ★★★★ 4 Stars
A significant part of their business model is based on the fact that they're able to cut costs for the customer. In the retail environment, the company claims their shoes came with a ridiculous markup.
Once they cut out the middleman and started working with customers directly, their shoes became much more affordable. A majority of their customers find the cost of their products to be well worth the price.
Shipping: ★★★★ 4 Stars
Although the company offers free shipping for US residents, their orders generally take quite a while to show up. With their focus on hand-crafted products with every order, most customers understand the production timeline.
Some others aren't as understanding, but it makes sense when some orders arrive with a manufacturing defect. If you waited months for a product to arrive and it doesn't meet your standards, it makes sense that it could be fairly frustrating.
Customer Service: ★★★★ 4 Stars
The company offers free shipping, returns, and exchanges, which generally keeps most customers satisfied. Every so often, you'll find a customer who has had a poor experience with customer service, but it seems these reviews come with a few unrealistic expectations.
You'll find a decent number of reviews that talk about a positive experience with customer service, claiming the brand does its best to cater to the customer's needs.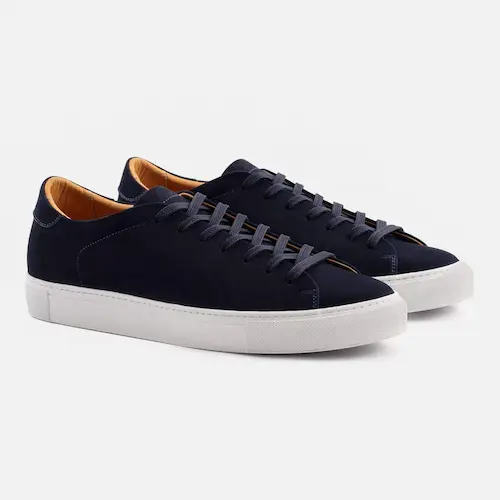 Quality: Their sneakers are crafted with gold-rated leather. They focus on a top certification in regard to traceability and environmental compliance and are made from premium materials that are responsibly sourced.
Built to last, their sneakers are meant to be durable and withstand repeated use for years to come.
Style: Most of their sneakers are low tops and look great with casual outfits. The quality shoes also come in a wide range of colorways for added personalization. The neutral take on the shoes would also make them a decent choice for more relaxed business casual dress wear.
---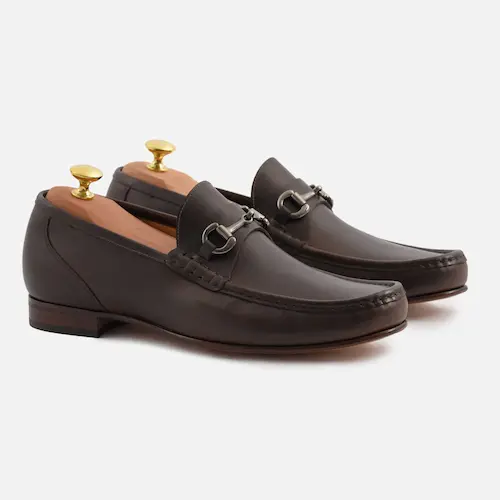 Quality: Made with a blend of top-tier comfort and style, their loafers are built from full-grain Argentinian leather. This delivers a soft yet durable construction that's hard to beat and ages well even with consistent use.
Their leather is conditioned with carnauba wax and shea butter, offering a nice shine and deep, cream color.
Style: Loafers are more versatile than many people give them credit for. They offer a relaxed yet equally professional look. This makes them a stellar option for a wide range of outfits, and you can't go wrong with a decent pair of loafers in the spring and summer seasons.
---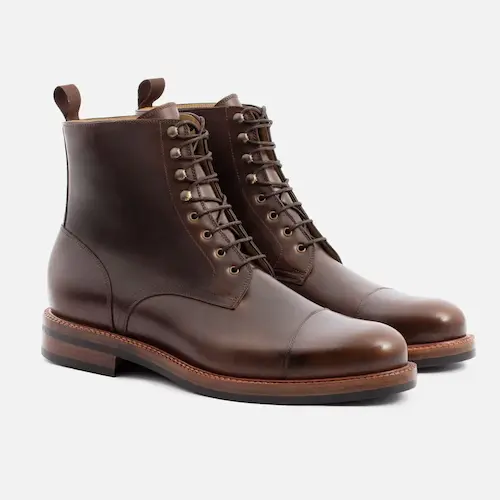 Quality: A majority of their product catalog is made of equal quality, and their boots are some of their best sellers by far. They're crafted with a varying range of leather materials, such as full-grain, pull-up, pebbled, water-repellant, waxed suede, and nubuck leather.
Style: From classic to modern styles, you're bound to find a pair that fits your aesthetic and daily needs. Whether you're looking for a pair for date night or everyday use, the designs they offer are extremely versatile and can be styled all year long. No matter which pair you choose, they're best worn with dark-colored jeans, chinos, or dress slacks.
What Customers Are Saying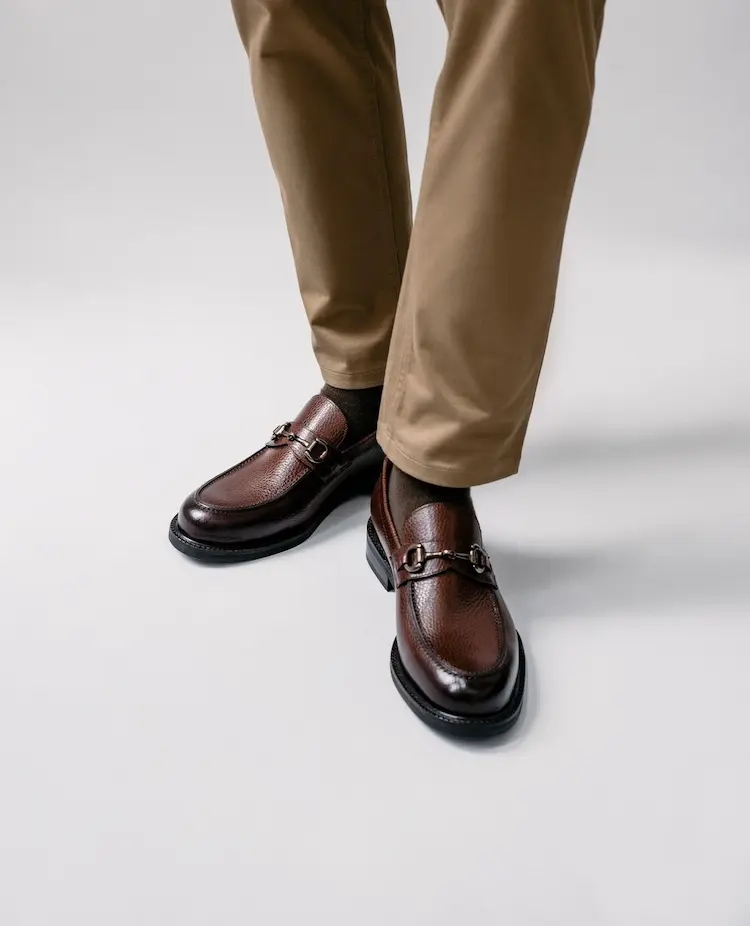 With any popular brand, you're bound to come across varying opinions and sentiments among the customer base. After searching through numerous reviews online, there are many recurring comments that most customers seem to agree with.
They love the styles the brand has to offer
Many appreciate the ethical approach they have to craftsmanship
Some customers aren't a huge fan of their production timeline
Others feel manufacturing defects are unacceptable
People really enjoy the free shipping, returns, and exchanges
Many think the asking price is hard to beat, considering the detailed craftsmanship
The Bottom Line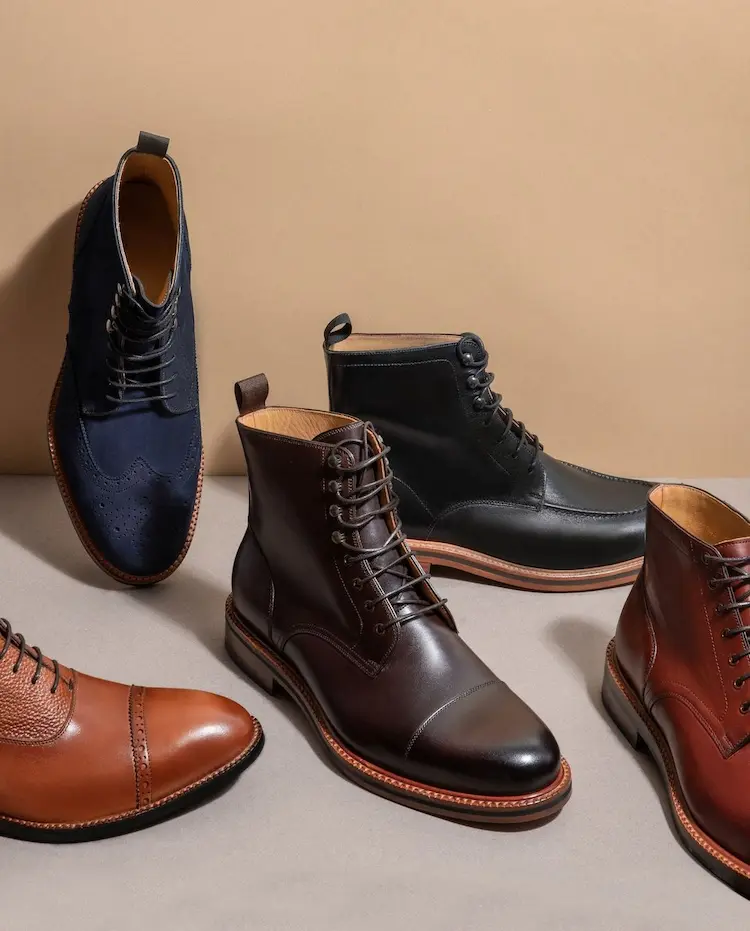 Beckett Simonon knows their way around hand-crafted leather goods, and it seems they do a good job of keeping their customers happy. Most high-quality leather goods come with a substantial price tag, but the brand tends to keep their catalog in a relatively affordable price range.
This Beckett Simonon review broke down the pros and cons of the brand, and we feel it's evident that their products are worth the time and money.
Beckett Simonon Alternatives
1. TAFT
2. Loake
3. Scarosso
FAQs
Where Are Beckett Simonon Shoes Made?
Their products are hand-crafted by artisans located in Bogotá, Columbia. This is due to the traditional heritage of quality leather goods, and the brand has their own workshop with a dedicated team that puts years of experience into every product.
Are Beckett Simonon Shoes Good?
You'll find many satisfied customers who are entirely happy with their products, but you'll find some number of critical reviews that like to compare them to other artisan shoemakers. 
Some feel they lack the long-term quality they're looking for, while others are more understanding considering their affordable cost. Overall, most of their customer base thinks they're worth the money.
Where To Buy Beckett Simonon Shoes?
They may have started out in the retail space, but the company is adamant about the fact that they left that space a long time ago. If you want the hand-crafted artisan quality the brand is known for, you should only order their shoes from their official website.
What Is Beckett Simonon's Return Policy?
The company is known for their free return policy, and you have 60 days from your delivery date to initiate a return on their website. All you have to do is fill out the form they provide, and customer service will be in touch to finalize your request. You can either get a 100% refund or 120% in-store credit.
UP NEXT: 11 Best Shoe Brands for Men: Style, Form, & Function