The jewelry industry has been under a lot of pressure lately to promote better practices and take a sustainable approach to jewelry making. Aurate New York claims to provide ethical fine jewelry, but are their pieces worth the price? Read our Aurate Jewelry Review to find out if other customers like this brand as much as its ethics.
RELATED: 15 Best Jewelry Brands You Should Know
What is Aurate Jewelry?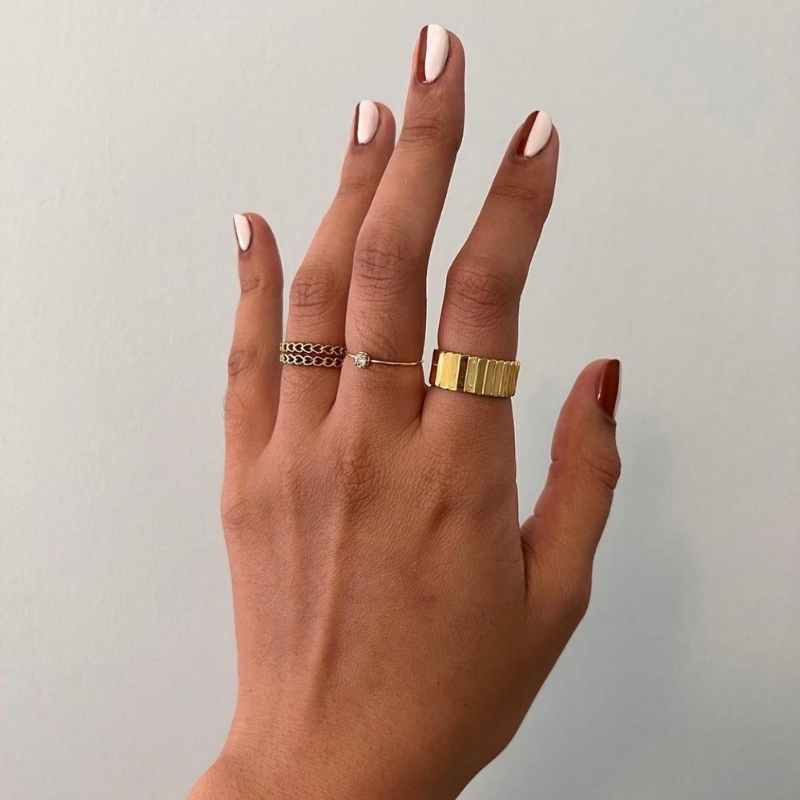 Coming out of NYC, Aurate Jewelry makes modern luxury jewelry that is affordable and sustainable.
The company has high ethics and makes jewelry with 100% recycled gold, ethically-sourced diamonds, and sustainably-harvested pearls.
Aurate sells necklaces, rings, bracelets, and more, keeping up with timeless trends.
Aurate Jewelry Overview
Aurate Jewelry began over a weekly brunch in 2015 between longtime friends Sophie Kahn and Bouchra Ezzahraoui. They wanted to make fine jewelry with a contemporary spin that was accessible to all.
The company also prides itself on diversity and inclusion, hiring 75% female leadership and 77% diverse staff. 
When it comes to high-quality jewelry, Aurate New York is a great option. Whether you are looking for a sparkling statement piece or a dainty piece of everyday jewelry, Aurate has a wide selection of beautiful and carefully crafted pieces that are sure to impress.
Top Alternative: Mejuri Jewelry
Aurate Jewelry Company Review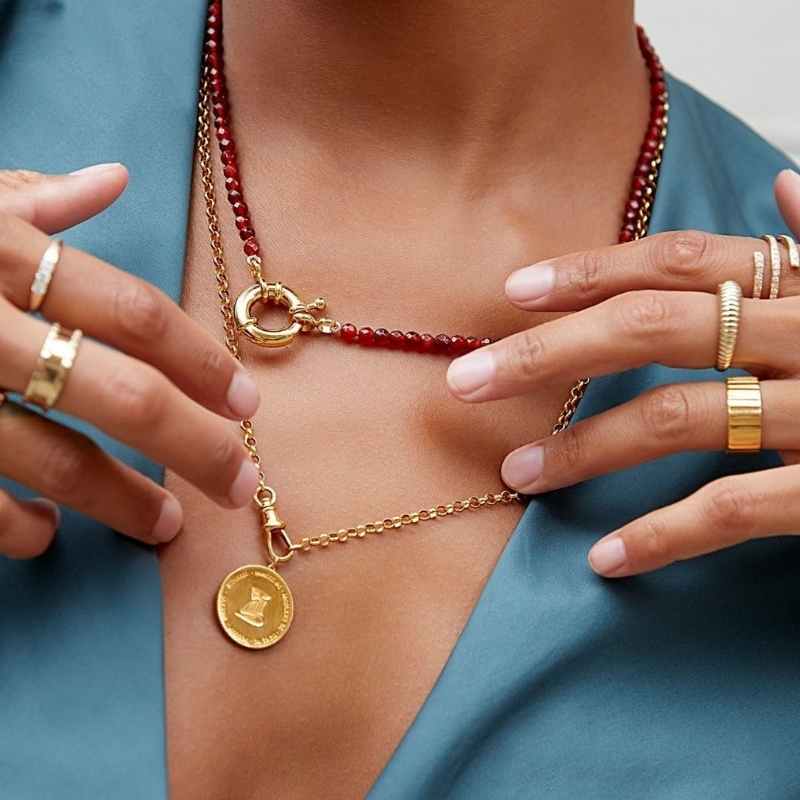 Overall: ★★★★ 4 stars
Customers were mostly happy with the jewelry they received when it came on time and correctly. Unfortunately, however, several customers had issues with poor customer service.
Price: ★★★★★ 5 stars
Customers thought the jewelry was affordable and well priced. The company has products that range in price so everyone can purchase what they can afford.
Quality: ★★★★★ 5 stars
Customers were impressed with the quality of the jewelry. They said it was perfect to wear as statement pieces.
Shipping: ★★★ 3 stars
One major complaint about this brand is the customer service, and many customers expressed problems with shipping; either the product arrived damaged or was heavily delayed.
Customer Service: ★★★ 3 stars
Customers were very disappointed in the lack of customer service this brand offers. Although some had a good experience, others reported bad experiences with fixing orders, shipping delays, and other issues.
Aurate Jewelry Reviews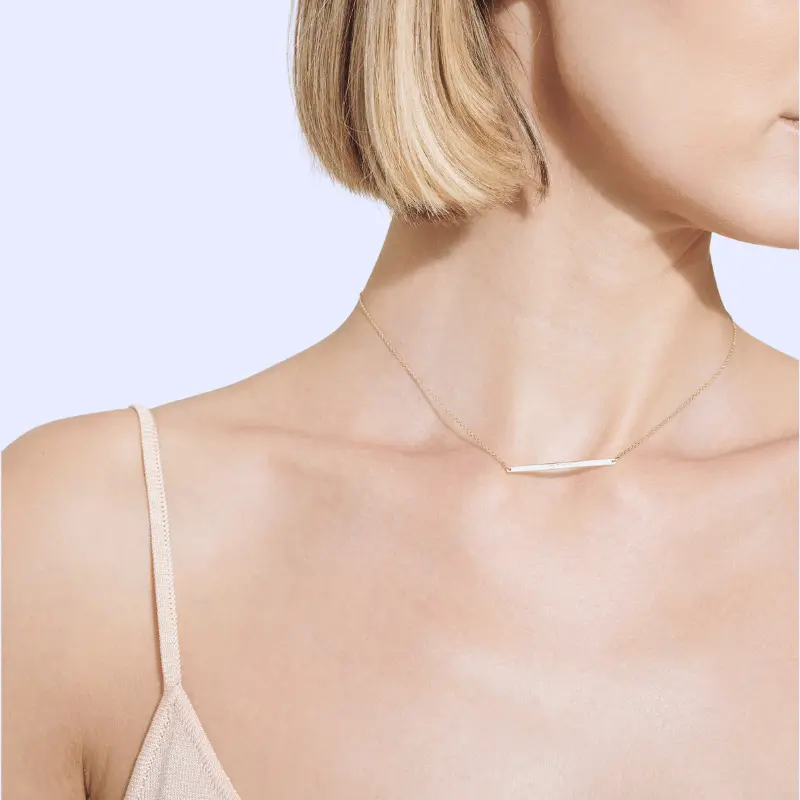 5 stars based on 36 reviews
A true wardrobe staple, this bold gold bar necklace is a very simple and straightforward piece that can be worn with black clothing and leather. The necklace is quite elegant and can be layered.
Customers love the simple design that pairs well with anything in their closet. It's dainty and perfect for everyday wear!
---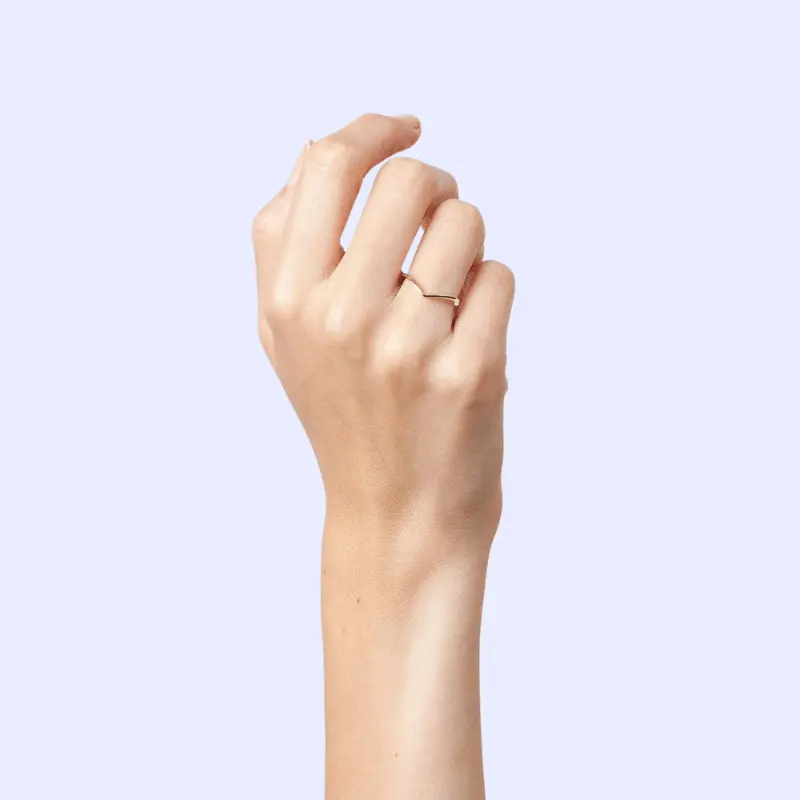 5 stars based on 37 reviews
The Brooklyn Bridge Ring was designed to capture the essence of New York City. This simple and chic ring is made from solid gold and is inspired by the elegance and grace of the Brooklyn Bridge.
Whether you're a native New Yorker or just visiting, this ring is the perfect way to show your love for one of the most iconic cities in the world.
Customers love the classy rose gold color as well as the simple and elegant design.
---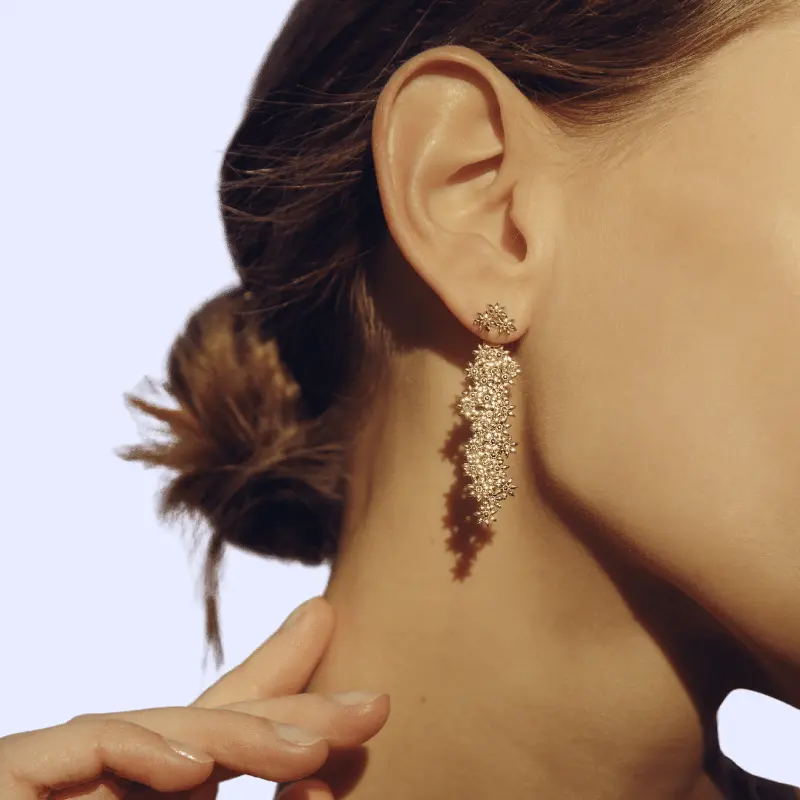 5 stars based on 33 reviews
These Flower Earring Backs add a touch of femininity and edge to any statement look. Whether you're dressing up for a night out or keeping it casual, these earring backs are the perfect finishing touch.
Buyers say this is a beautiful and unique piece that gets them compliments every time they wear it.
---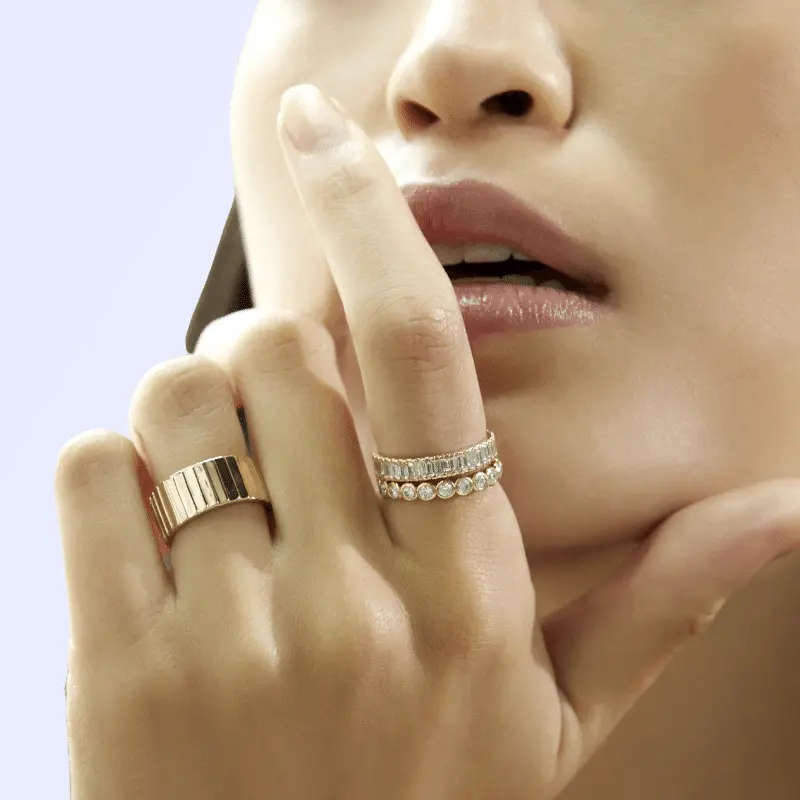 5 stars based on 118 reviews
The Infinity Ring is Aurate's best seller for a reason! It's the perfect way to add a touch of sparkle to any outfit. The ring catches the light from all angles, making it ideal for everyday wear. Whether you're dressing up for a special occasion or just want to add a little something extra to your look, this ring is a must-have.
Customers especially love the width of this ring, saying it's unique but classy at the same time.
Top Alternative: Ana Luisa
What Other Customers Are Saying
After searching through hundreds of reviews on sites like Reddit and Trustpilot, here are the main feedback points about this brand. Customers say the brand has:
Great, elegant designs
Affordable prices
Ethical and sustainable practices
Some people report shipping damages and delays
Since Aurate has glowing reviews on its website, let's take a look at some of the brand's best-sellers:
Infinity Ring: 5 out of 5 stars with over 100 reviews
Deco Fan Pearl Ring: 5 out of 5 stars with over 40 reviews
Gold Bar Necklace: 5 out of 5 stars with over 30 reviews
Return Policy
The brand offers free returns up to 30 days after the customer has received their purchase.
In Conclusion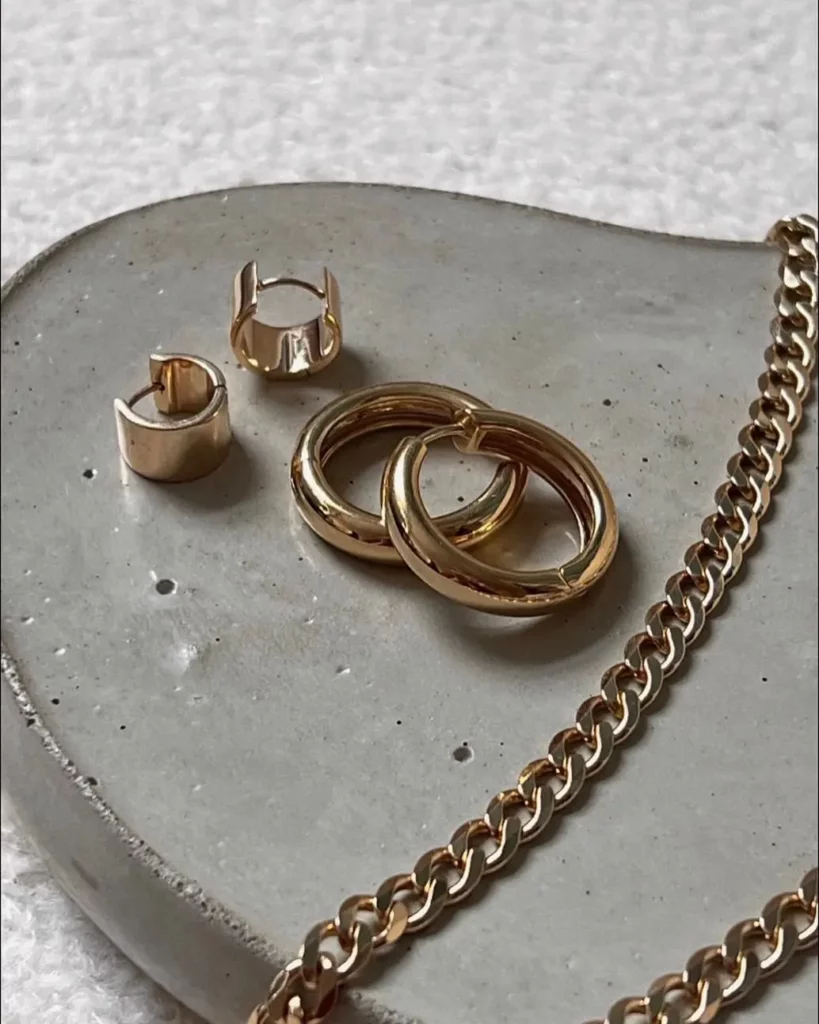 Overall, Aurate is a great place for good-quality pieces of sustainable jewelry at an affordable price. They offer timeless designs that will make the perfect elegant touch to any outfit!
However, if you're still skeptical of trying the pieces because of the negative reviews around their shipping and customer service, Mejuri is also a great place to try.
Mejuri is a similar alternative that doesn't have as many shipping and customer service issues, but also offers fine, affordable jewelry for everyday wear.
Brands Like Aurate Jewelry:
UP NEXT: 13 Affordable Sustainable Jewelry Brands to Wear Everyday