Nowadays, it can be pretty rare to find a clothing company that makes all their products in the U.S. It's commonly known that manufacturing costs can be much more expensive in the U.S. than it is in other countries, which is why so many companies take their manufacturing out of the country.
Although this might help them with costs, you can generally expect a decline in overall quality because corners are being cut in manufacturing practices. American Giant aims to be different by creating quality, long-lasting clothes that are manufactured in the U.S.
Our American Giant reviews will take a close look at what the clothing company offers and what separates them from the rest.
RELATED: 12 Best Basic Clothing Brands For Wardrobe Essentials
What Is American Giant?
A company that cares about quality products, hard work, and community, American Giant wants to take the road less traveled by creating a product that's built for the consumer and not corporate pockets. They see the many complaints from the American people about the poor integrity of mass-manufactured products, and they plan to work against the grain.
Regarding their products, they offer a decent catalog of casual clothing for adult men and women that are great for everyday styles.
Most items are pretty neutral in design, and you'll find a ton of colorways to choose from. Overall, what's most important to the company is a happy customer and creating products that are worth every penny.
American Giant Overview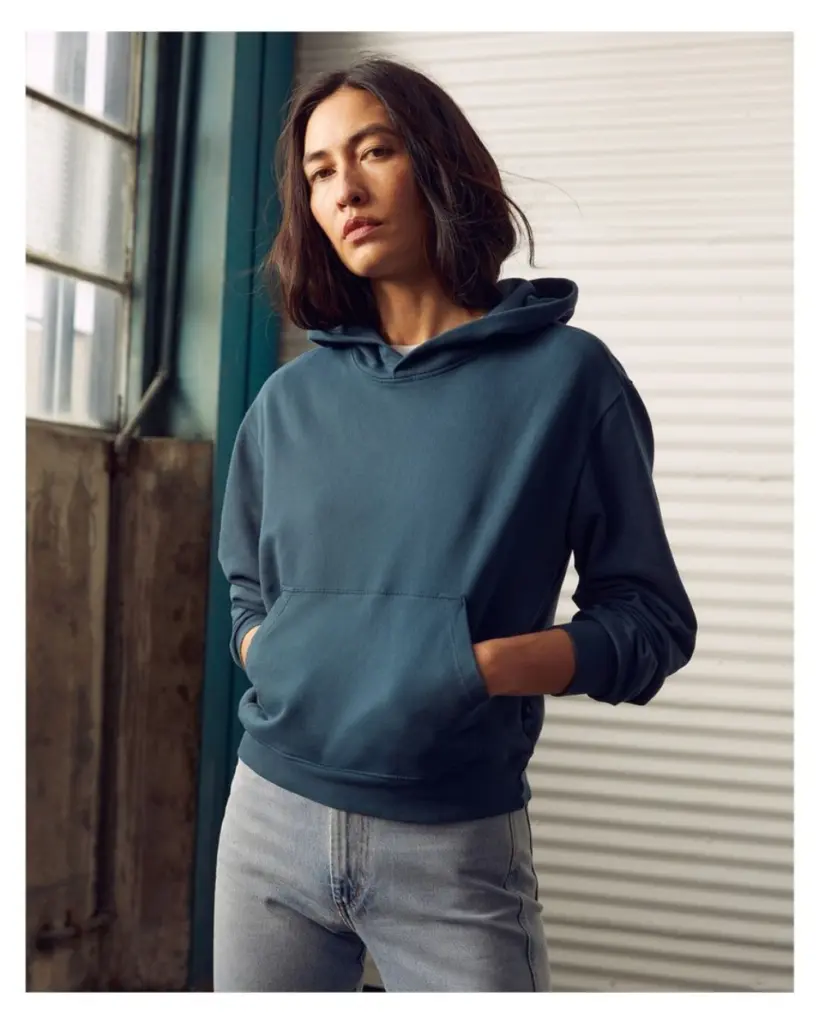 There's more to the company than their clothing catalog, and a big part of why they've found success comes down to their values as a company. People are always responsive to a brand that shows they care about the consumer and the ethics behind their business operations.
American Giant not only focuses on premium everyday clothing, but they also make these quality materials and products available at a competitive cost to the fad of fast fashion and high markups.
Customers can buy with confidence knowing their money is going to a brand that keeps their interests in mind and will continue to focus on the community aspect more than the top dollar. The company also gives shoppers a lifetime warranty on their products, so you're always protected in the event something unexpected happens to your favorite piece from the brand.
American Giant Reviews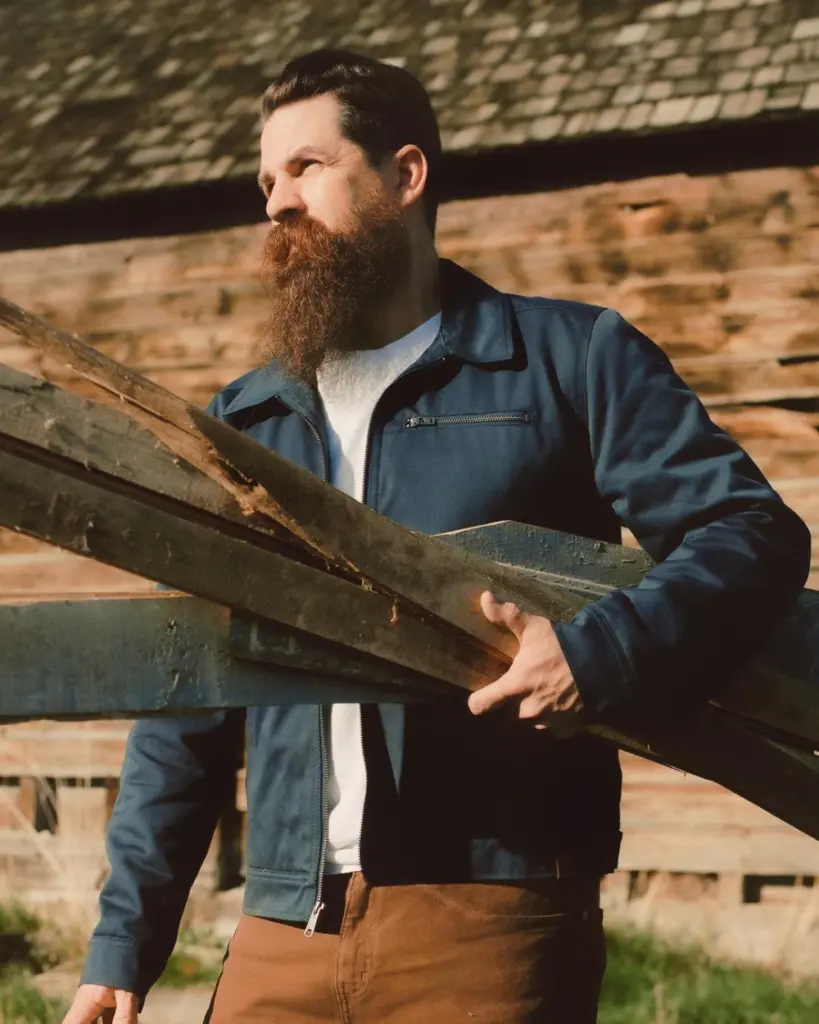 After going through their website, it quickly becomes clear what the company offers and where they place their values.
Outside of their main selling point, areas such as order processing, shipping, returns, and customer service are also vital to the overall experience. We've provided a glance at these details down below.
Overall Rating: ★★★★ 4 Stars
We quickly found that American Giant is well-loved for the most part. Many customers are a fan of the quality of their clothing, and we also found numerous reviews that praise them for their business practices.
There's also a general consensus that their products are long-lasting as some customers have worn the same items for five to ten years. Some of their clothing might come with a higher price tag, but most people seem to think it's entirely worth it.
Pricing: ★★★★ 4 Stars
What makes a product worth the price comes with varying factors for each customer, but it usually pertains to the long-term use of the item. From tops to bottoms and more, American Giant comes in a varying price range.
Considering the upstanding quality you get from their products; most people are happy to pay the price. Most items range from $40 to $150, and although that may be a little high for some, the quality is reflective of the cost.
Shipping: ★★★★★ 5 Stars
American Giant has a primary focus on the local U.S. market, and they pay close attention to order fulfillment to match their claims. The brand offers free standard shipping on orders of $100 or more and free UPS ground shipping on orders of $200 or more, with a handful of additional benefits for a few specific states.
With the price range of their products, it isn't too difficult to use this benefit, and they have a positive track record with customer shipments.
Customer Service: ★★★ 3 Stars
It's important to note that not everyone is satisfied with the company as they have gone through some significant changes throughout the years. They've grown quite a bit, but it seems their customer service isn't always up to par.
Customers are often left with open-ended questions or no response from the company. It seems their customer service has improved over the years, but shoppers still think the department could use some improvement.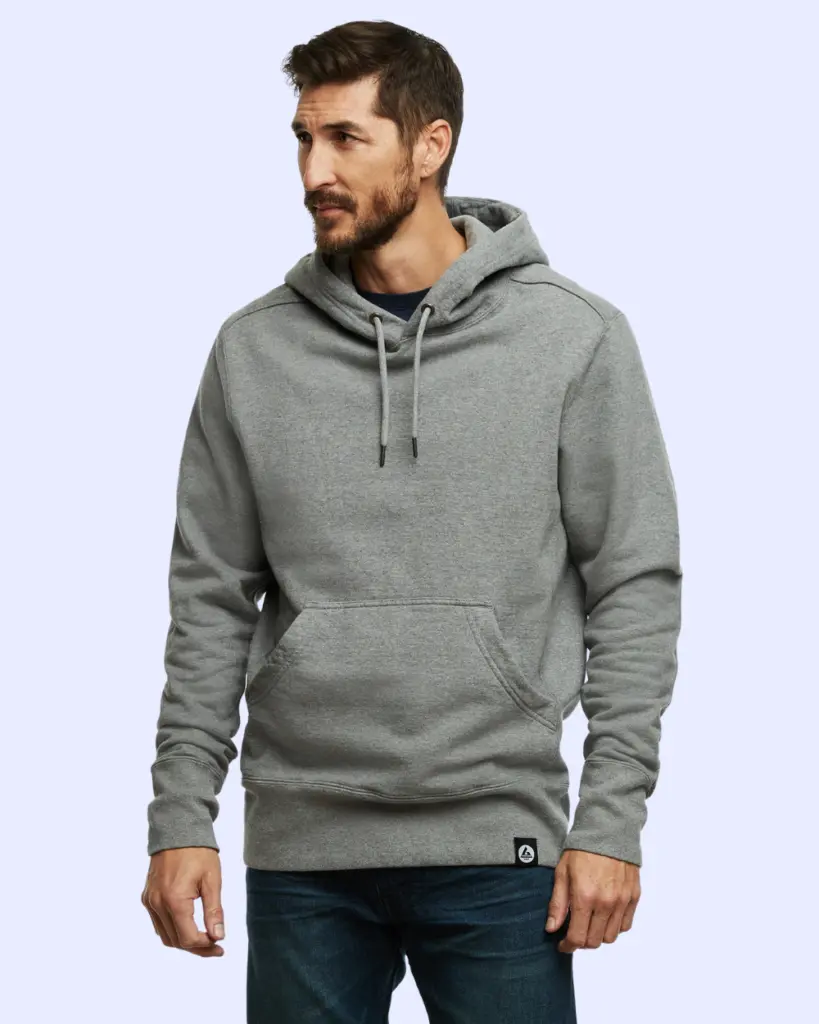 Quality: For those who like a hoodie with a bit of weight, this is a heavyweight fleece pullover crafted from 100% ringspun cotton. It has a double-lined hood and has elbow patches built-in for added comfort and durability.
The hoodie features double-needle straddle stitching with a high-strength thread for long-term reliability.
Styles: With many neutral colorways to choose from, it's a perfect mix for any casual outfit that offers a covered and relaxed look. It's a style choice that can be used all year long and works with a wide range of bottoms.
---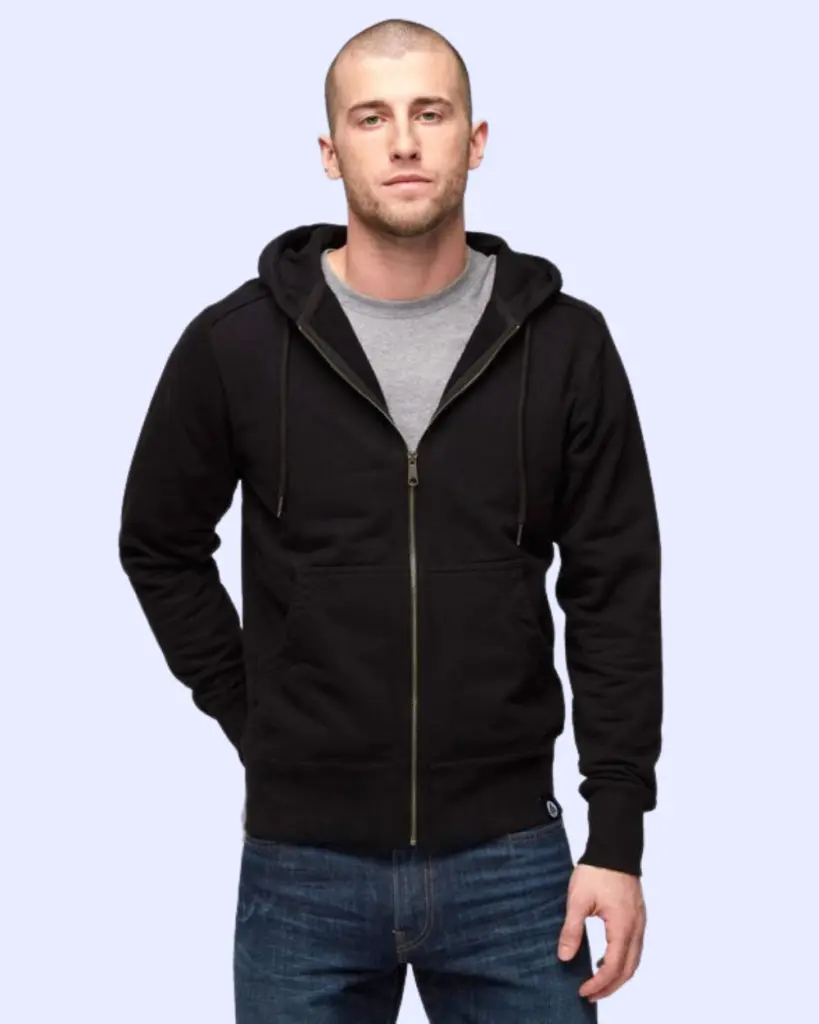 Quality: Crafted from the same ringspun cotton material and custom-developed heavyweight fleece, this hoodie design offers more breathability and adaptability to different weather conditions.
It comes with a high-quality zipper that won't easily break, and it boasts the high-strength threading that American Giant is known for.
Styles: In a similar fashion to the classic pullover hoodie, this item can also be used in a broad range of casual outfits or lounging around the house. For those that prefer to keep the mid section open, it's an excellent opportunity to pick an undershirt that compliments the hoodie's laid-back style.
---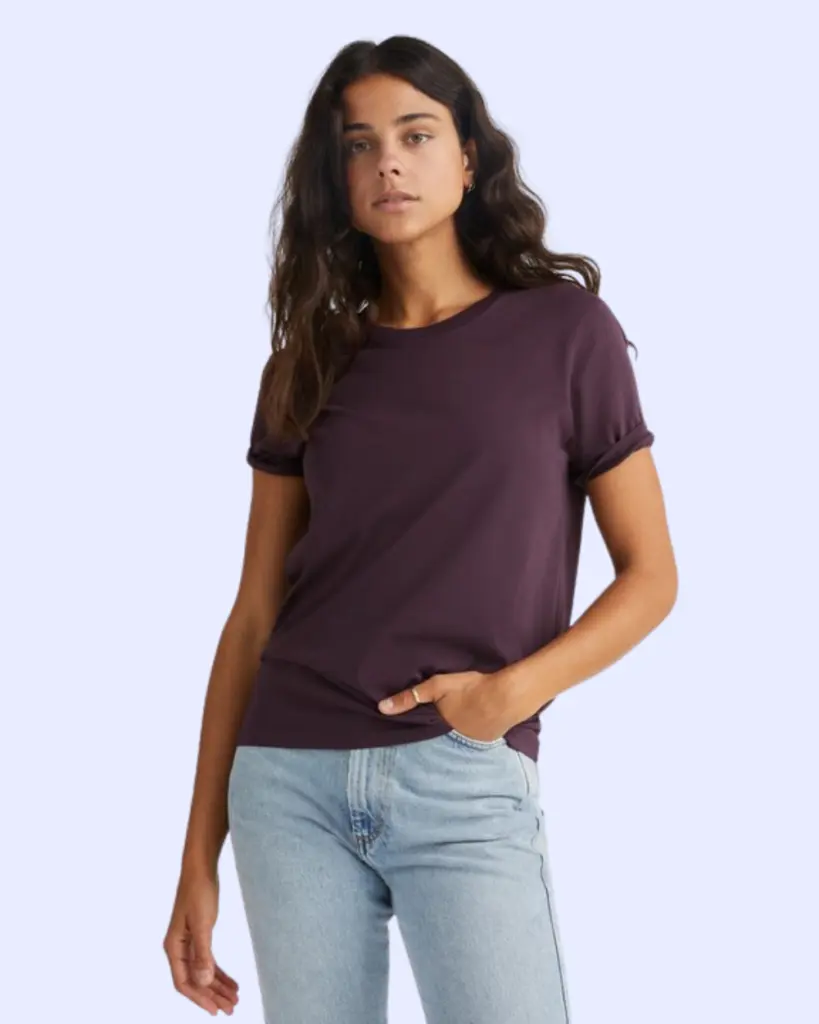 Quality: Garment dyed and manufactured from 100% Supima cotton, these are some of the most durable shirts you'll ever own. They come with a weight that feels sturdy but doesn't weigh on the body, and it's an excellent casual choice for men and women alike.
Styles: American Giant knows how to make neutral, durable, and casual clothing perfect for everyday use. Whether you decide to pair it with sweatpants, joggers, or jeans, the classic cotton tee looks great in any scenario.
---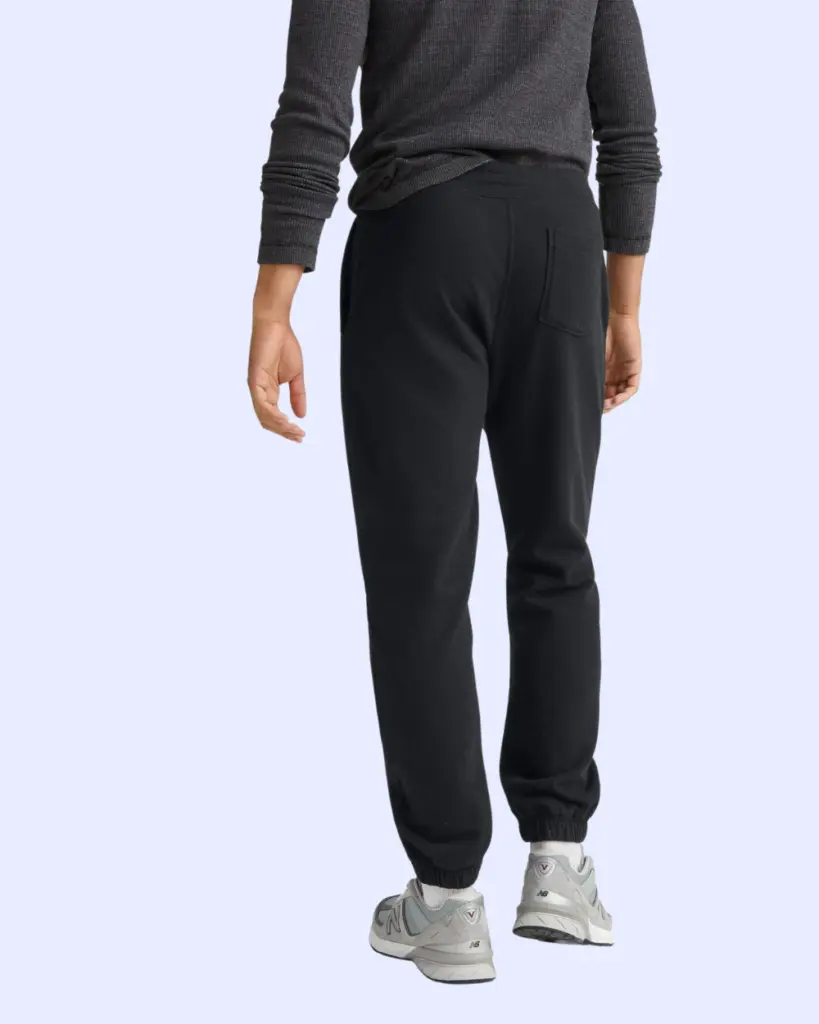 Quality: A fleece sweatpant that's made from 100% standard cotton, it's available in men's and women's sizes and offers color-matched drawcord with sturdy custom metal tips. It has a channeled waistband, as well as jersey-lined pockets that are reinforced with bar tacks.
Styles: Perfect for a light run, being lazy at home, or an overall casual look, these sweatpants are built to last. They have a neutral look that won't draw too much attention and can easily blend in with a wide range of tops.
What Customers Are Saying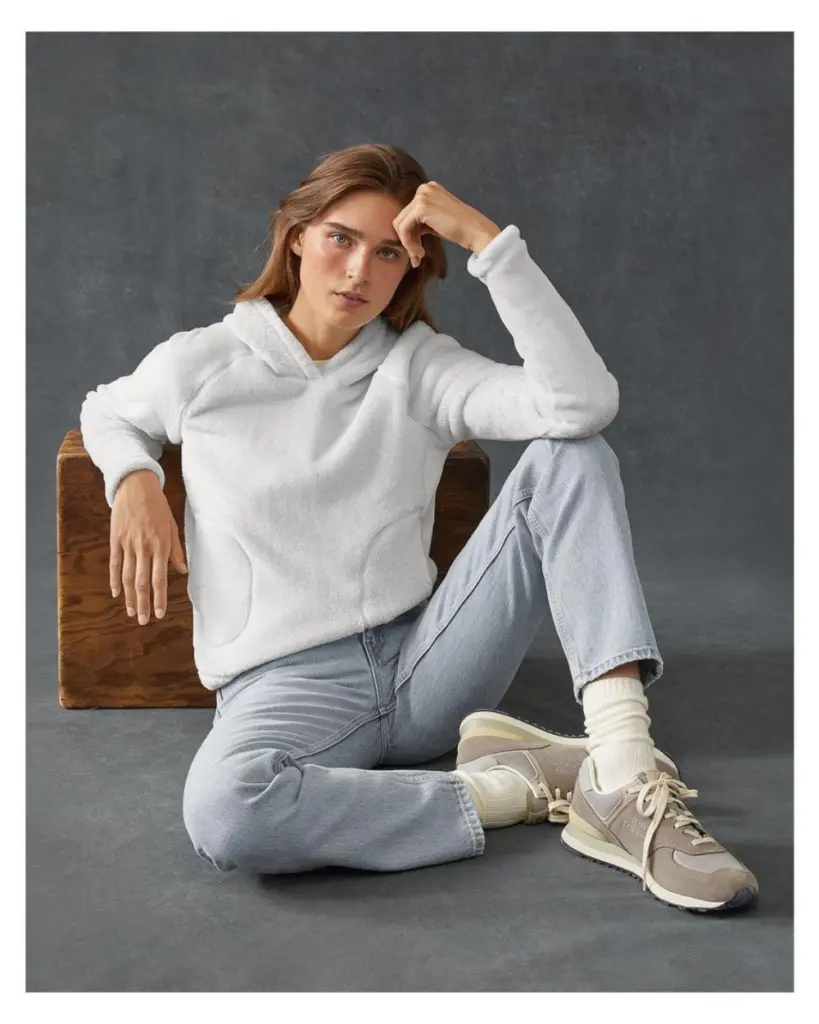 The company has been around for quite a few years, and we sorted through nearly a decade of reviews to get an idea of how people feel about the brand as a whole.
It seems they have gone through a lot of progressions over the years, and you can see some of the most recent comments below.
Most shoppers feel their clothing has an excellent quality
Customer service is hit or miss with some customers
International customers struggle with their shipping and return procedures
Other long-time customers think there has been a drop in quality in recent years
People love their focus on community
Some buyers have mentioned they have the most durable casual wear you can find
Return Policy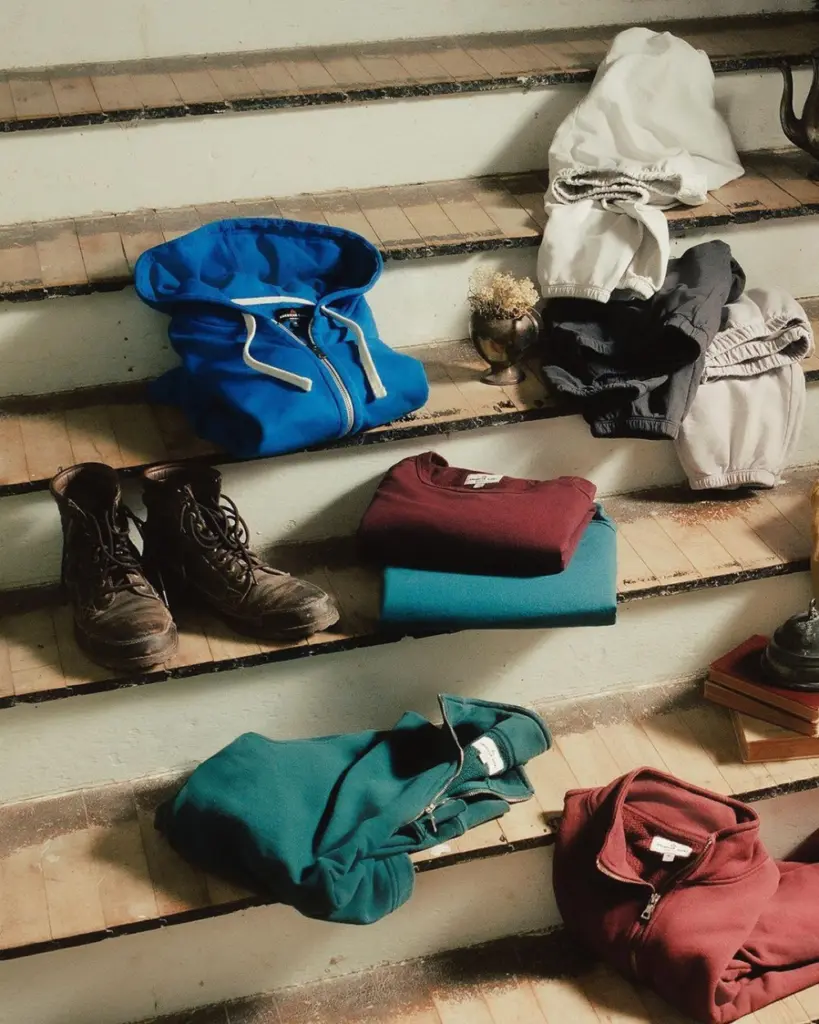 They carry a simple return and exchange policy of 30 days from your date of purchase. Of course, the lifetime warranty comes with a separate set of qualifications, so the returns are for unwashed, unworn, and undamaged items.
American Giant covers all shipping labels and costs for U.S. customers, but not for those outside the states.
FAQs
Is American Giant American made?
The company is avid about the fact their products are made in the U.S. You'll even find where specific products are made by looking at the details of the product description, one of which being Middlesex, NC.
Do American Giant hoodies shrink?
All of their clothing is pre-washed, and the company claims there should be minimal to no shrinkage whatsoever. Customers have also claimed that they've had their products for years and they haven't changed in size at all. It's also important to note that following care instructions is essential as well.
Does American Giant ever have sales?
The brand has noted that they participate in seasonal sales, and the best way to catch them is to sign up for their email newsletter. Outside of that, they offer a discount to military personnel, but your best bet is to catch a seasonal sale when they're available.
The Bottom Line: Is American Giant Worth It?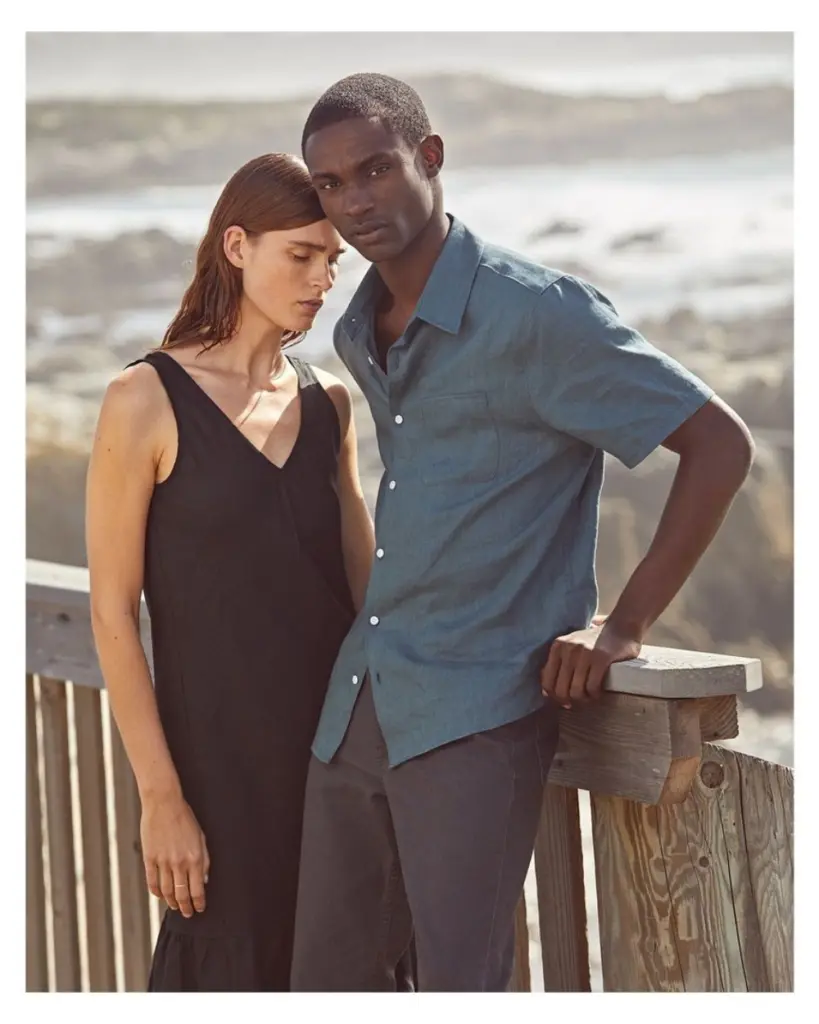 After looking at American Giant Reviews, it's safe to say that this brand is worth the money. American Giant is one of those rare brands that offers a decent level of consistency in their products. A majority of their customer base is quite happy with the items they own and are happy to advocate for the brand's known quality. 
No company is perfect, and there's always room for improvement, but after extensive review, it has become apparent that their products are worth the money.
Brands Like American Giant
2. Buck Mason
UP NEXT: 20 Best High-Quality Clothing Brands to Shop Right Now