Environmentally conscious clothing is making a smash in fashion, but how do you know what companies are telling the truth?
Allbirds and Rothy's are among the fastest-growing shoe companies, especially when it comes to comfortable flats, but we put them head to head to see which one is the better option. Keep reading to see the outcome of Allbirds vs Rothys! 
Allbirds vs Rothys
Launched in 2016, Rothys shoes became a major player in the fashion sustainable movement. However, the same year Allbirds humbly launched and hasn't stopped growing.
Each brand pinpoints sustainable shoewear and accessories to keep your conscious clear as you find cute new shoes. Since these two are incredibly similar, we have listed some of their common points below:
Allbirds (Winner)
Rothys
–Machine-washable shoe

-All products are made with primarily sustainable materials 

-Styles prices range from $12 to $155

-Inclusive size range for shoes and clothing 

-Offer 9 different shoe designs for both men and women

-Offers small category of sustainable clothing

-Free shipping on all orders over $50

-Free returns within 30 days of receipt 

-Not durable construction
–Machine-washable shoe

-All products are made from 100% sustainable materials

-All products prices range from $95 to $550

-They offer inclusive sizing, as well as half sizes for women 

-Have 9 different styles for women and 3 for men 

-Offers sustainable bags and accessories

-Free shipping on all orders

-Free returns within 30 of receipt

-Negative customer service experiences
Allbirds vs Rothys
Now that we've seen the main points, let's take a deeper dive into different categories.
Each company specializes in sustainable products meant to decrease its carbon footprint. Their use of recycled materials and organizational charity makes them both stand out brands in the fashion sustainability movement. 
Products
Allbirds offers customers high-quality shoes with 9 different designs for men and women. Their designs include water-repellent sneakers, slippers, sandals, flats, running shoes, and more.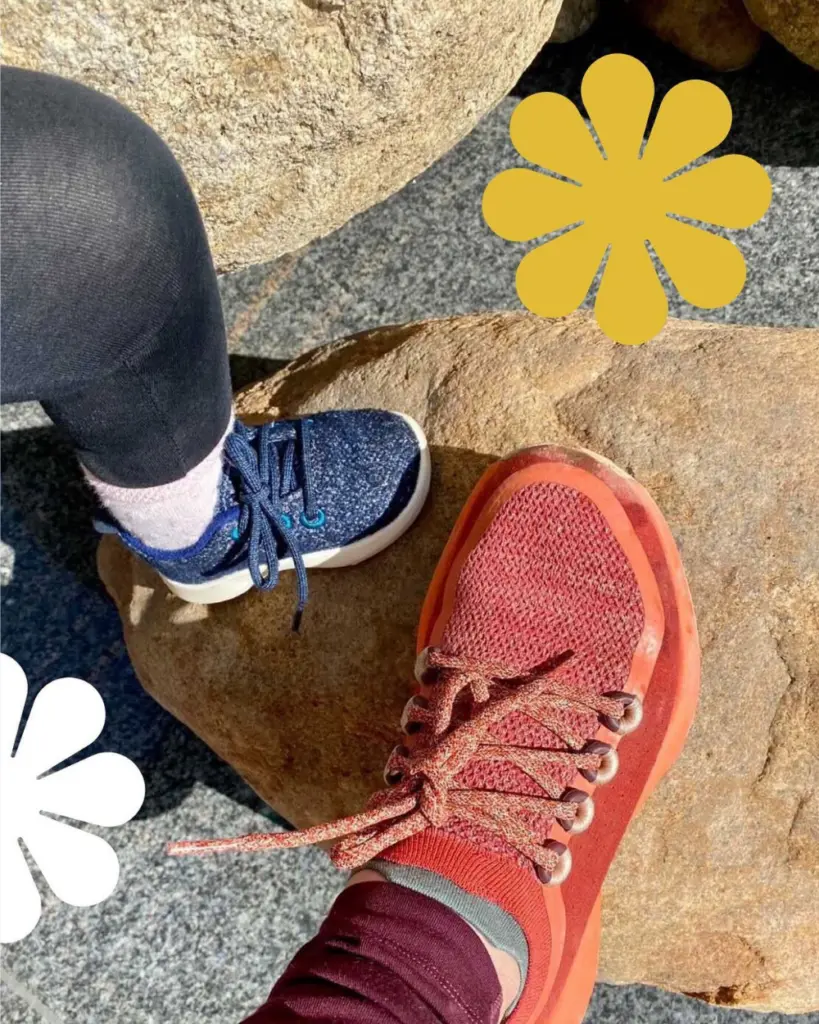 They also have a variety of men's and women's clothing with accessories as well so you can get your entire look from one store.
With a focus on footwear, Rothy's has a wide variety of shoe styles to choose from. Their women's section has 9 styles and their men's section has 3 styles to choose from.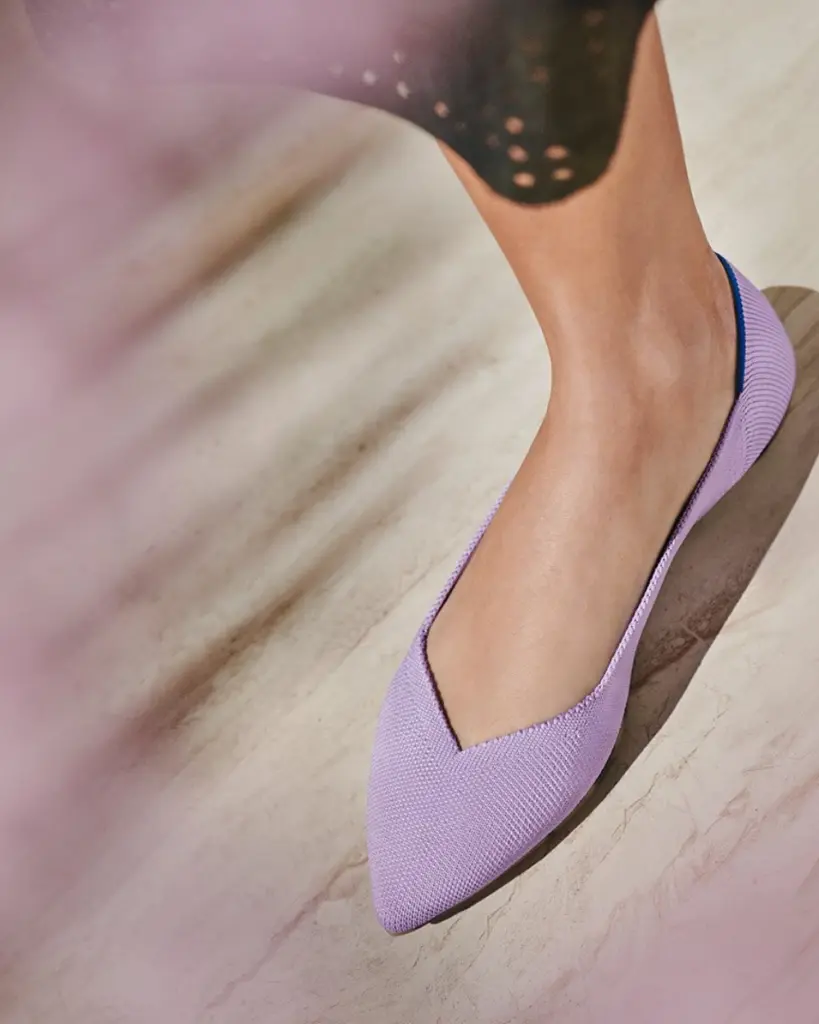 Quality accessories are the second part of their store, offering shoe insoles and care kits. They also have a large selection of bags for both men and women from duffel bags to wallets.
Pricing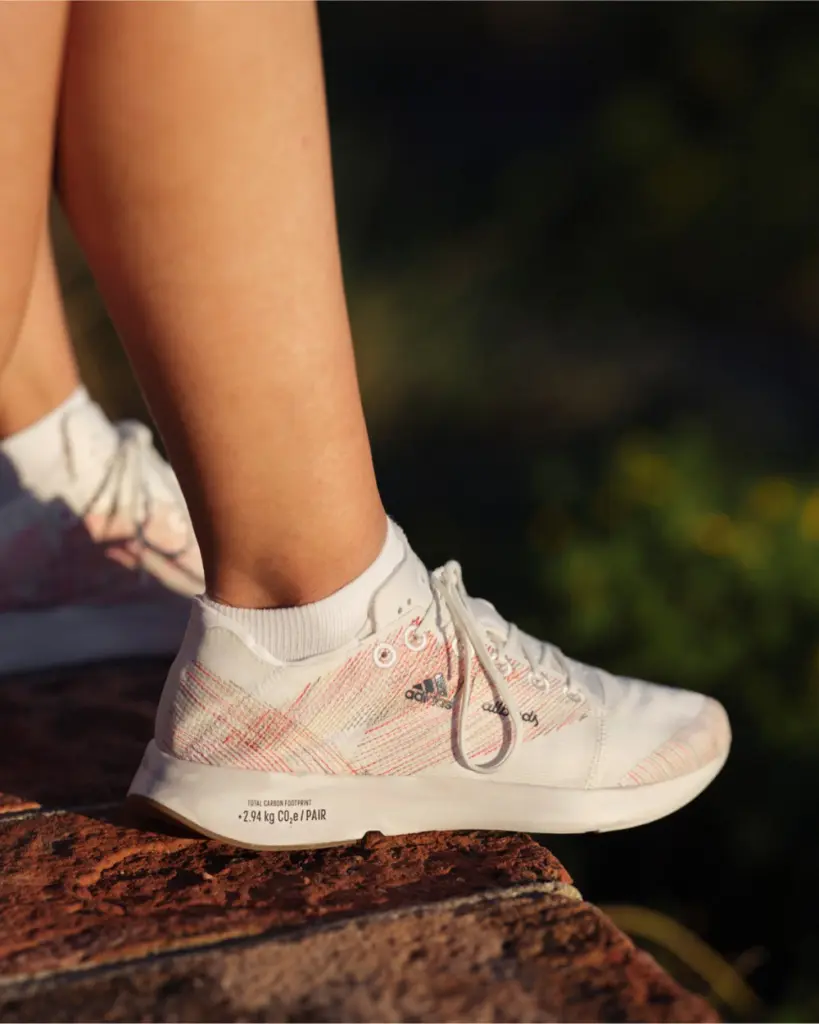 Depending on the shoe style chosen, both men's and women's shoes range from $40 to $155. Their men's and women's apparel ranges from $12 to $120, mainly because many of their pieces are crafted with a blend of sustainable materials.
All Rothy shoes are priced between $125 and $275. Their bags are priced between $95 and $550 for both men and women.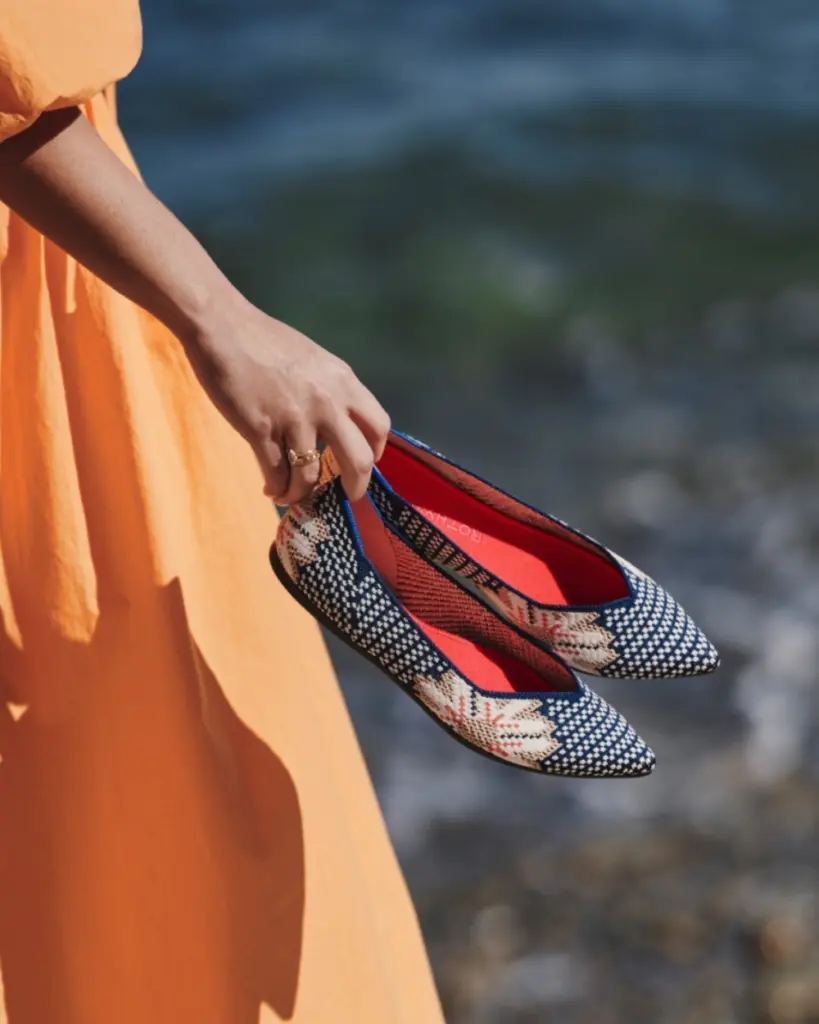 Their shoes are priced substantially higher than Allbirds because of the recycled threads used to craft their shoes. However, some customers did not love the high price tag.
Sizing
For their shoes, Allbirds offers sizes 5 to 11 in women and sizes 8 to 14 in men, but does not offer half sizes. Their women's and men's clothing ranges from sizes XS to 3XL.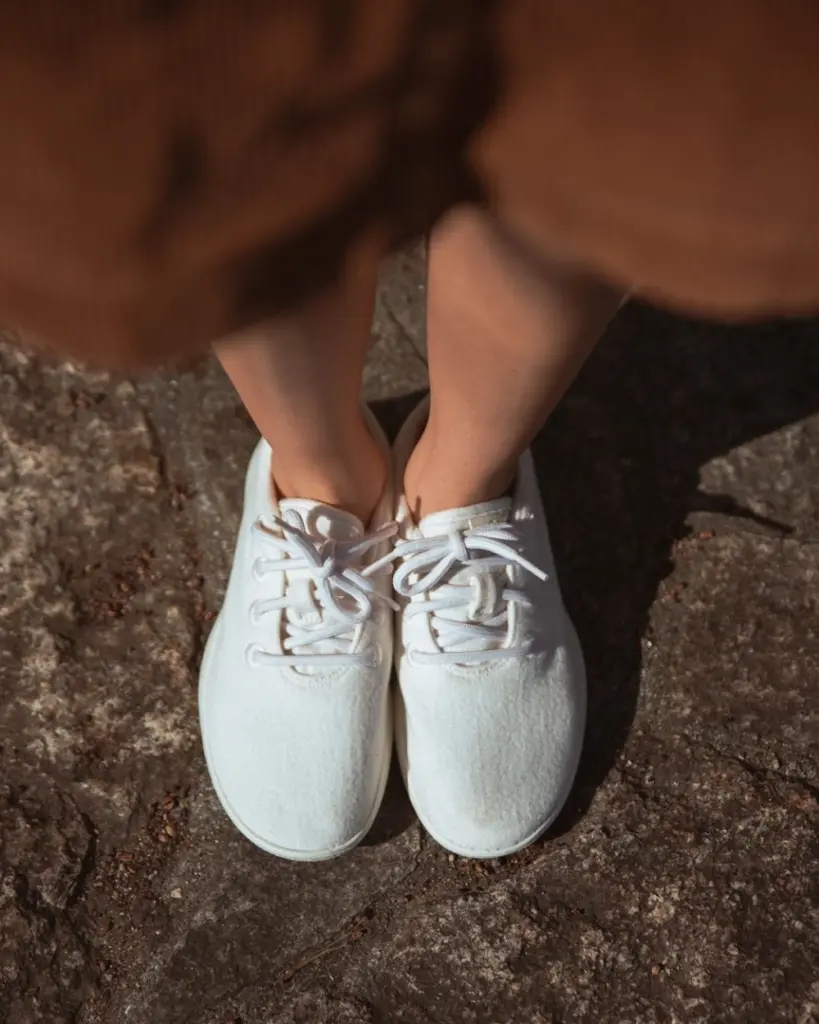 Customers loved the inclusive, large range of sizes offered for both shoes and apparel.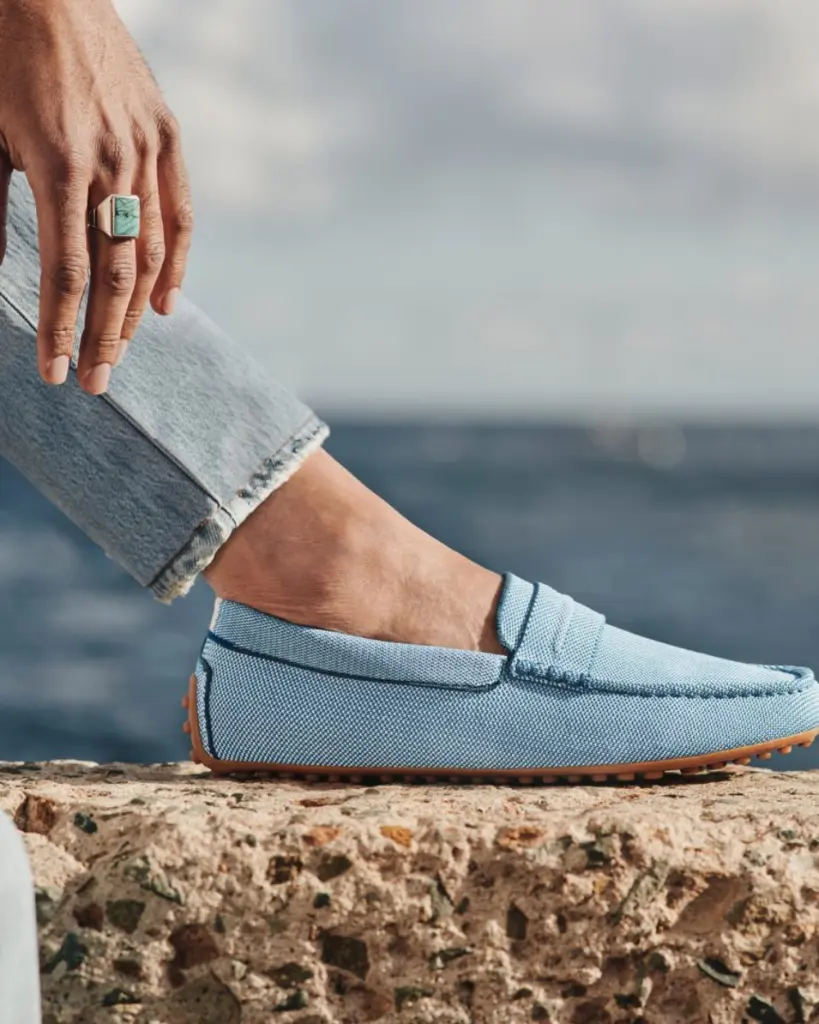 On the other hand, Rothy's shoe sizes range from 5 to 13 for women, and 7 to 16 for men. They do offer half sizes for women's shoes but sadly, not for men's.
Quality
All Allbirds shoes are made from breathable, lightweight, and primarily sustainable materials, depending on the style.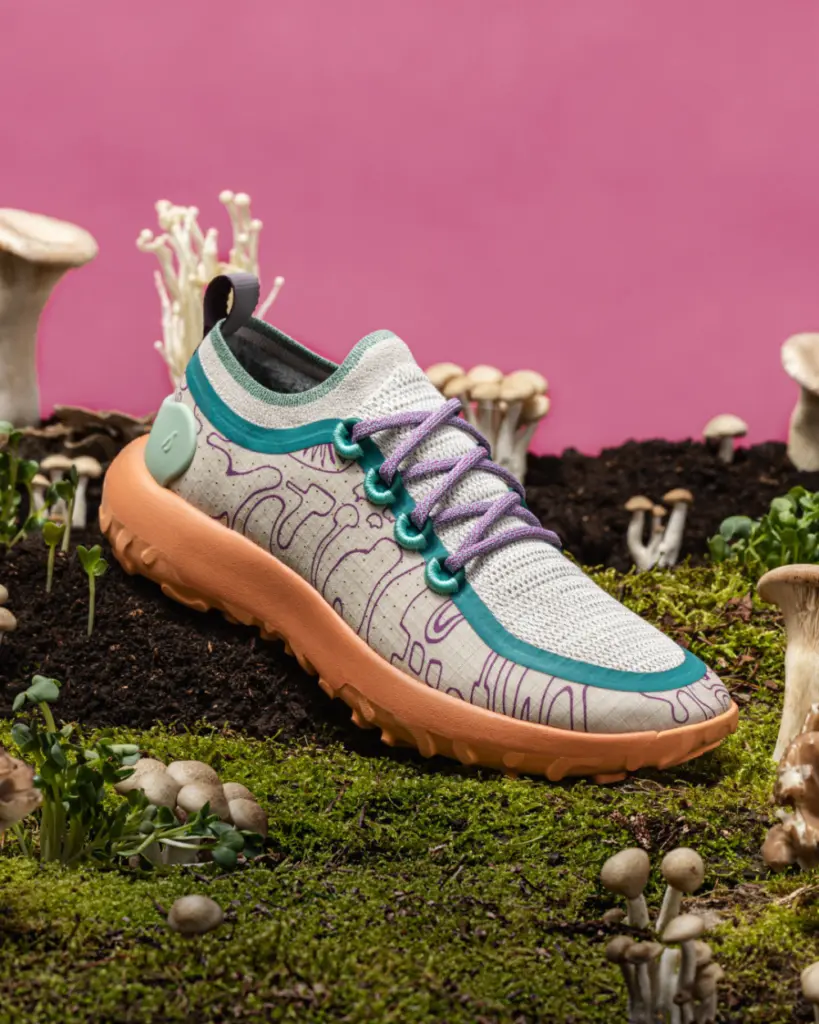 Depending on the style of clothing chosen, most are crafted with a blend of sustainable materials such as eucalyptus tree fiber and merino wool.
Allbirds is committed to reducing its carbon footprint by using natural materials for its products. They also have links to the manufacturers where each of their products is made so you can see how their factories operate.
All of Rothy's shoes are made of thread spun from recycled plastic bottles and even have algae-infused foam insoles. Their natural rubber ensures that the entire shoe is eco-friendly.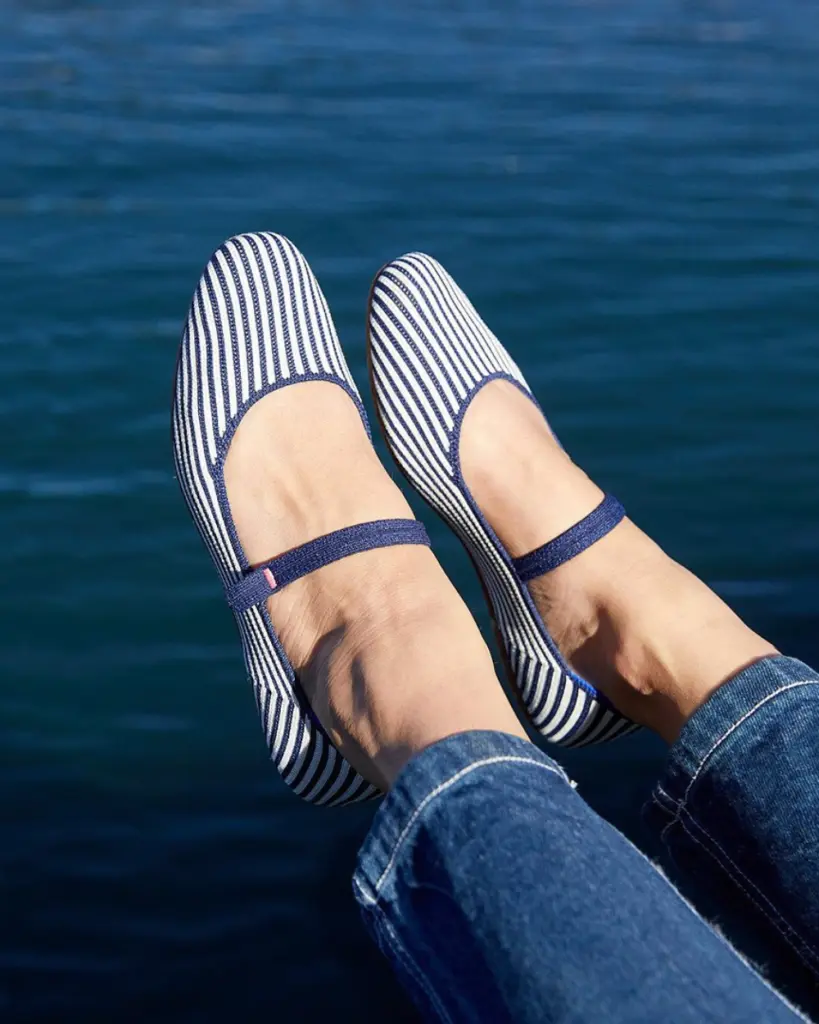 Their bags and accessories are made with the same materials to ensure you get high-quality products that won't hurt the environment.
Rothy's also has a link to show customers where and how their products are being manufactured. They also plan on having a closed-loop production model by 2023.
Ratings
Allbirds has a 4.6 out of a 5-star review on Trustpilot. So, a majority of customers LOVED their Allbirds with no complaints.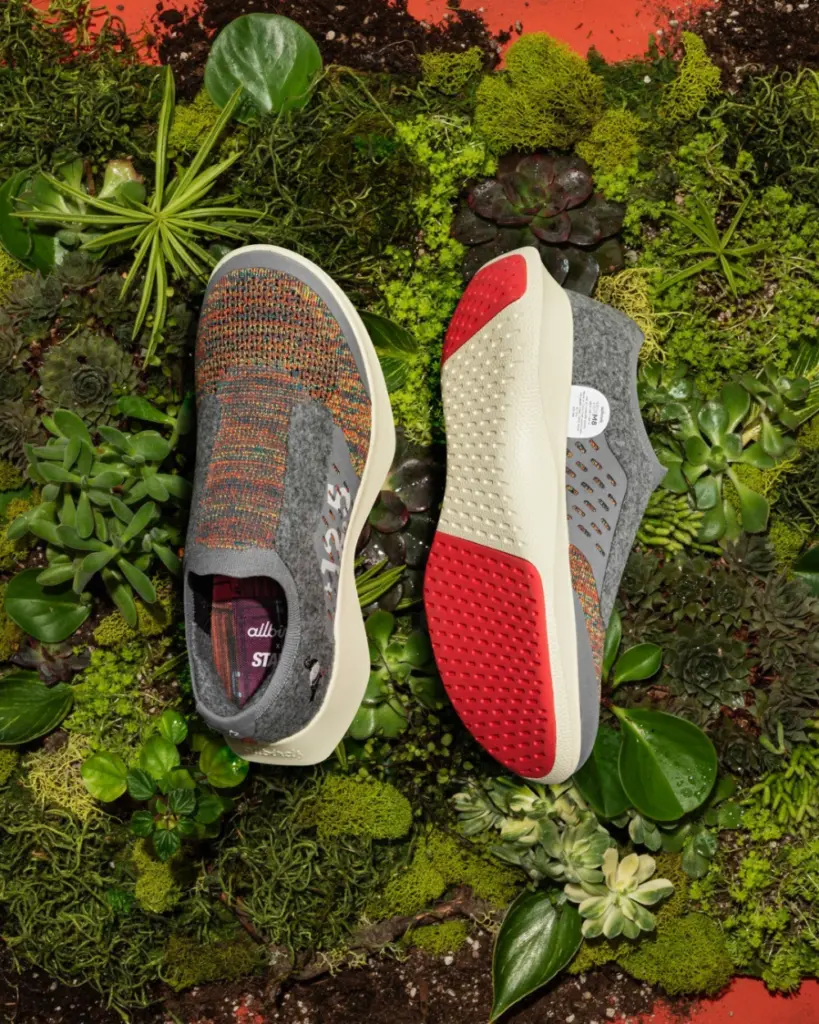 However, a few customers struggled with the construction of the shoes not being durable and causing blisters. 
Sadly, Rothys customer reviews are not as radiant with only a 2.1 out of a 5-star review on Trustpilot. However, this seems to just be in regard to poor customer service.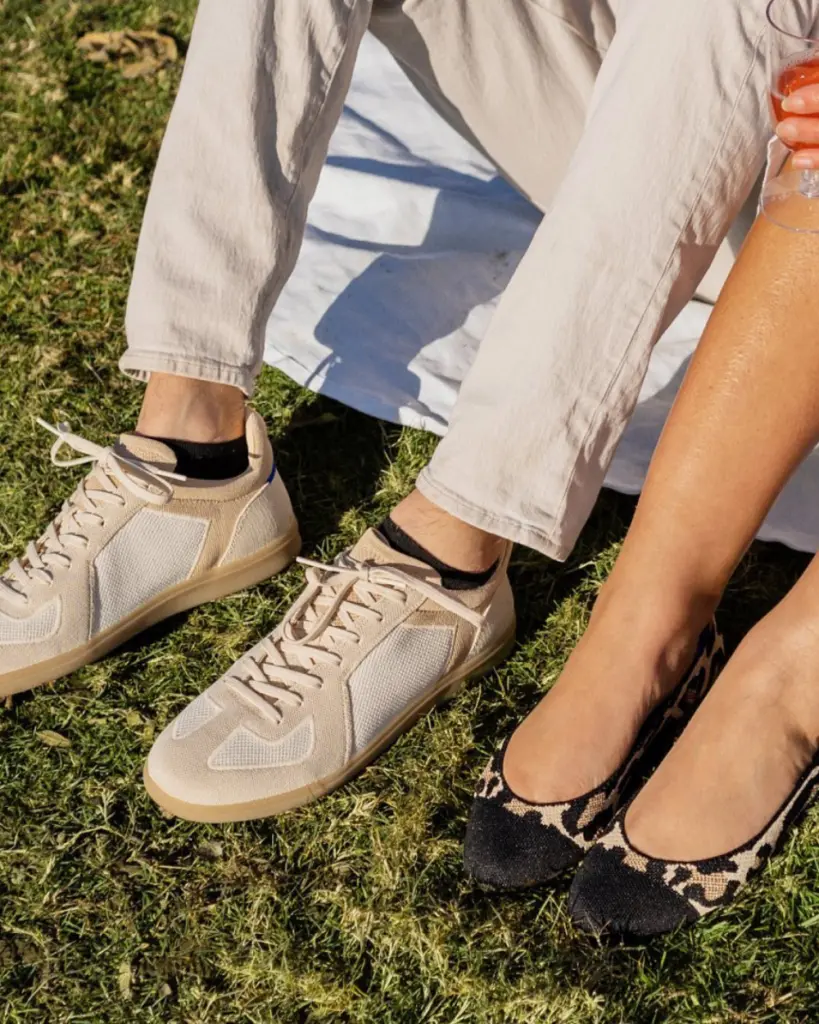 All other reviewers loved the shoes themselves and were pleased there was no break-in period for the comfort to begin.
Customers' Thoughts:
Don't just take our word for it, we've scoured the web for customer reviews on these two brands, and here's what we found:
Rothys is relatively expensive
Rothys has no break-in period
Rothys has many styles and colors
Rothys customer service is not great
Both brands are eco-friendly
Both have a large variety of inclusive sizes
Allbirds are comfortable and great for everyday wear
Allbirds offers a wide variety of shoe designs and apparel
Allbirds has friendly customer service
Allbirds are priced fairly
Allbirds seamlines can cause blisters
Final Thoughts
In the end, It's hard to decipher which sustainable shoe brand is the winner, however, if we had to choose one, it would be Allbirds.
Rothys offers a large variety of shoes and designs, but their customer service is somewhat lacking. Allbirds did have some complaints but all in all, customers had a better experience with their purchases. 
Each brand is worth trying, though, depending on the styles desired because of their sustainable materials and simple returns!
UP NEXT: 8 Best Rothy's Dupes for the Most Comfortable Flats