Looking for a clean skincare brand? 100 Percent Pure might be your answer. Read through our 100 Percent Pure Review to learn more.
There are environmental fights that many consumers are fighting these days in regard to how their products are being made.
One of these products is skincare. Recently, many beauty brands have listened to these concerns and have created their own brands when they couldn't find one that created the products that they were looking for.
100% Pure is one of these brands, but do their products work as well as they claim? Continue reading our in-depth 100 Percent Pure Review to find out.
And, if you're interested in clean skincare, here are our choices of the best clean beauty brands worth buying.
What is 100 Percent Pure?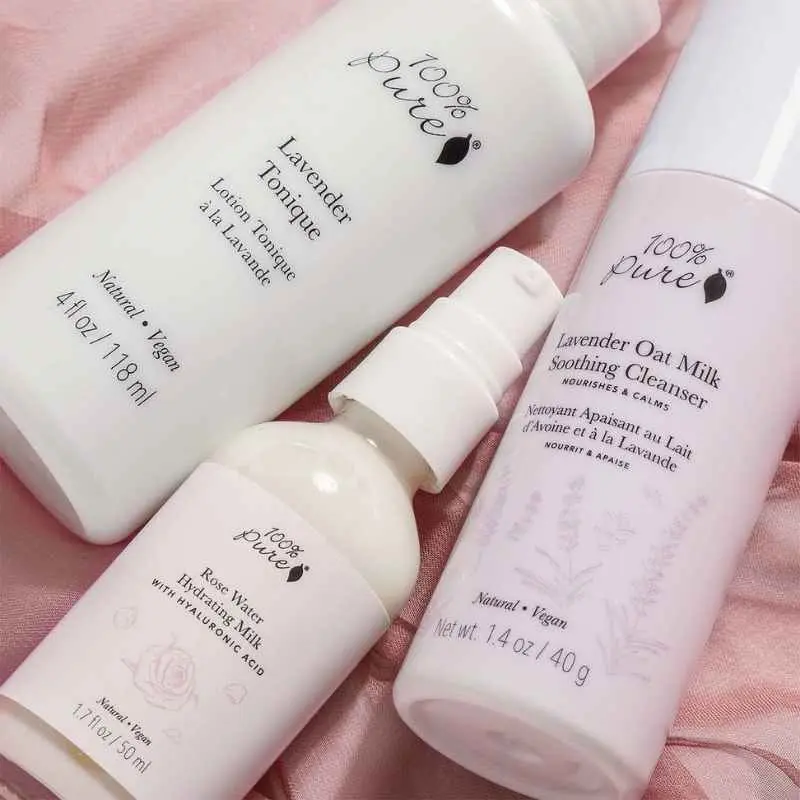 100% Pure is a skincare and makeup company that is committed to creating products that are made of the purest, healthiest products while educating on its importance at the same time.
This brand provides various collections catering to specific skincare conditions, and their formulas adhere to strict purity standards that will never contain harsh or toxic ingredients.
To learn more about the ingredients the brand utilizes in its products, the brand even offers an ingredients glossary.
Plus, if you are unsure about the products that you need, 100% Pure provides a quiz that will give a list of skincare or makeup products best for you.
Overview of 100% Pure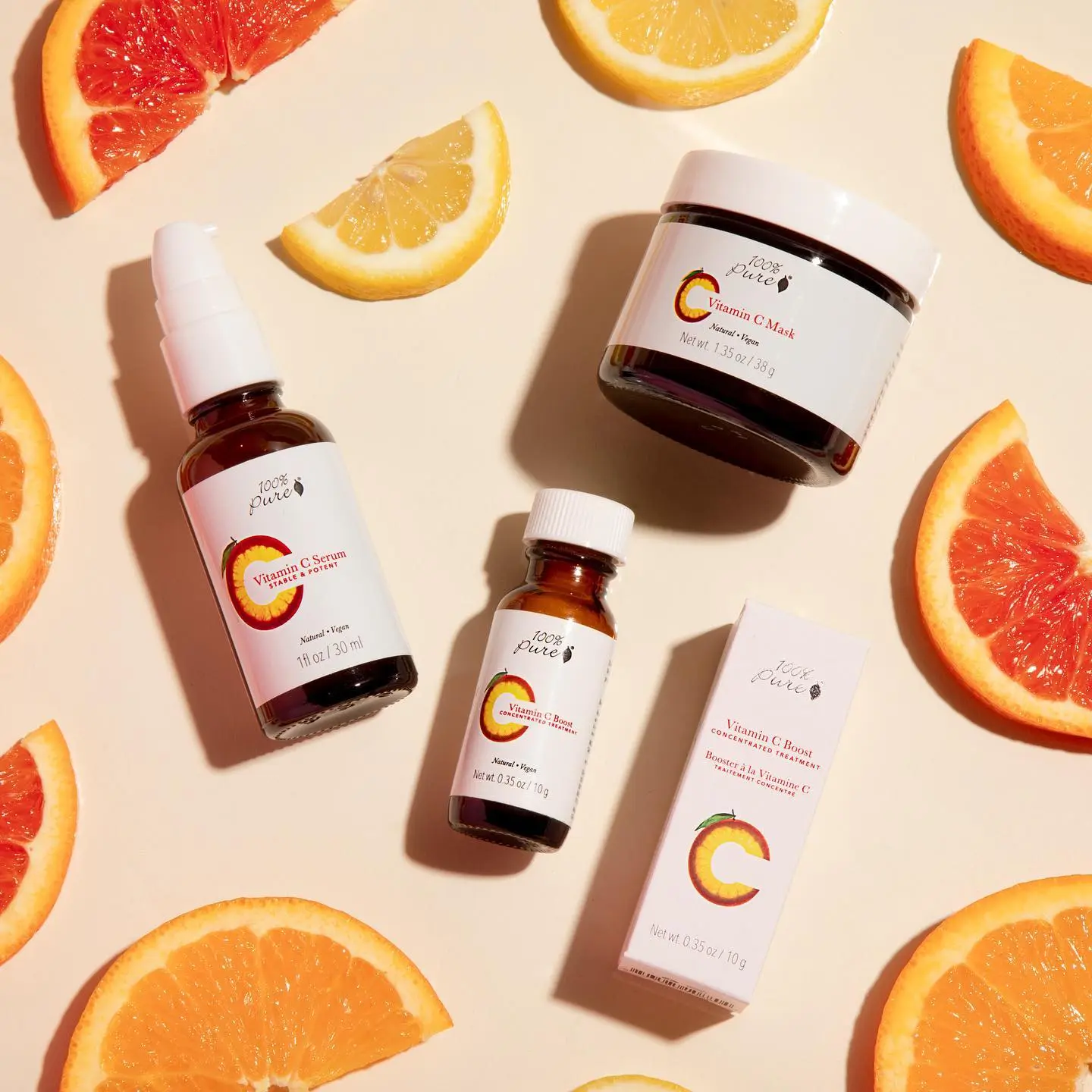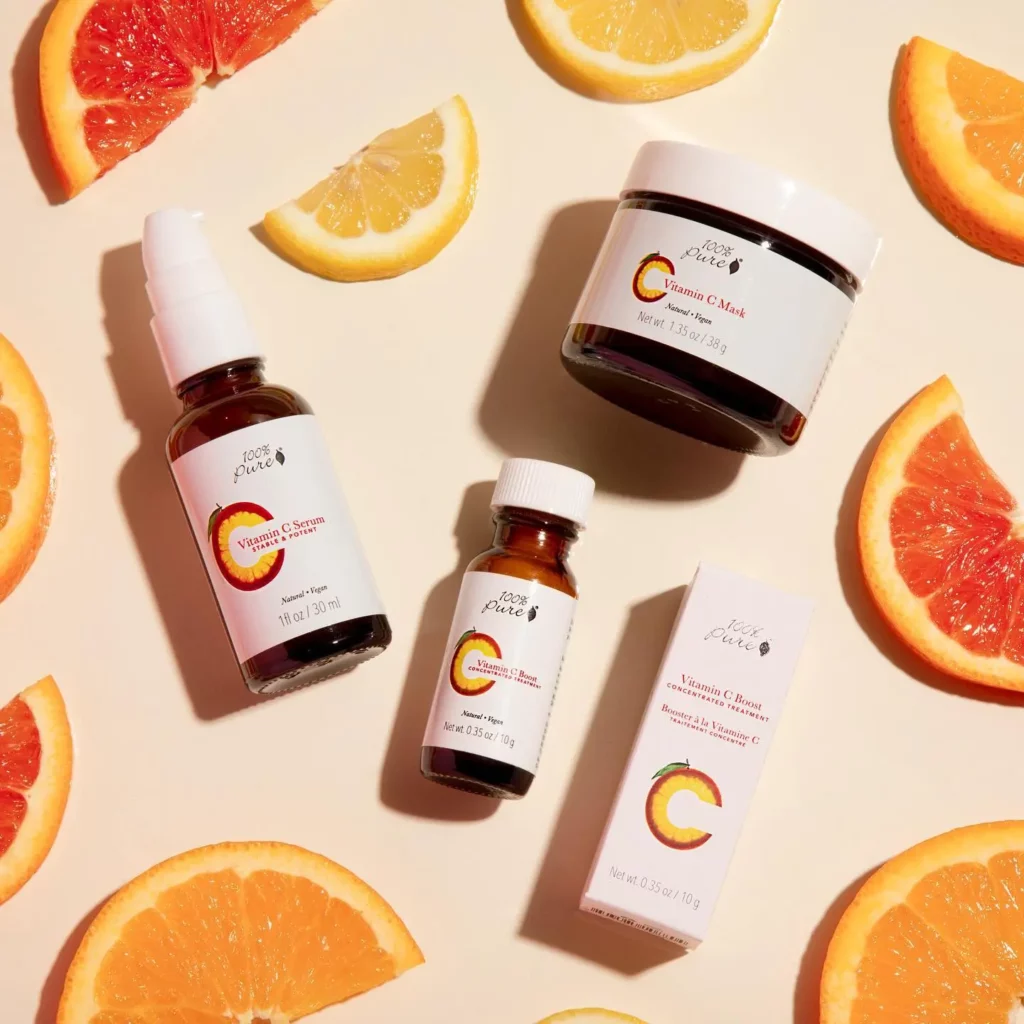 Just like the name of the brand, 100% Pure is dedicated to creating all-natural, cruelty-free products with an environmentally conscious mindset.
Their ingredients and formulas contain plant, mineral, marine vegetation, and pigments from fruit, vegetables, tea, and cocoa to avoid heavy metal dyes.
All products are biodegradable and labels are printed with non-toxic soy ink. Plus, their packaging is from post-recycled or recyclable materials to minimize waste.
100 Percent Pure Reviews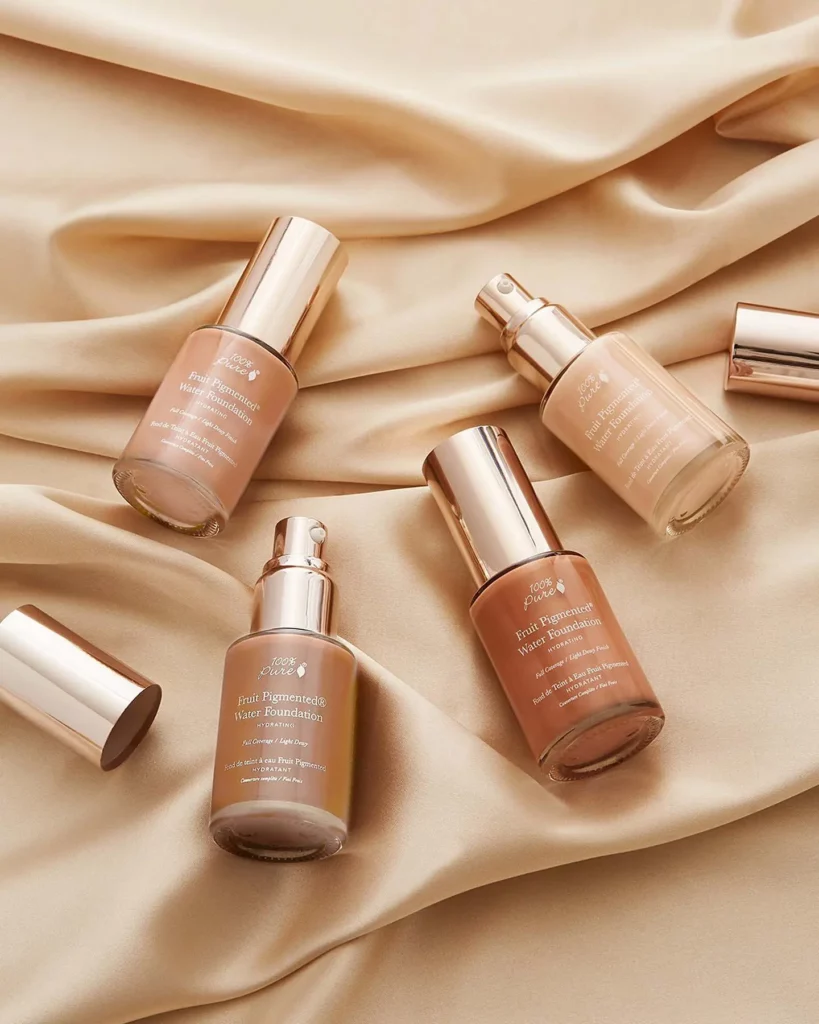 Overall Rating ★★★★ 4 stars
There are plenty of 100 Percent Pure loyal customers that have shopped with the brand for years.
100% pure offers an easy shopping experience with thorough information about ingredients used in their formulation, as well as the informative clinical trials of each product.
Price ★★★★ 4 stars
100% pure is known for its affordable prices
Quality ★★★★ 4 stars
The products are high-quality and many loyal customers praise the brand for the quality products.
Customer Service ★★★★ 4 stars
There are many people who have great experiences when shopping for 100% Pure products
However, one of our editors, Sarah, had a very positive experience with the customer service. They answered her messages right away and were extremely friendly and helpful.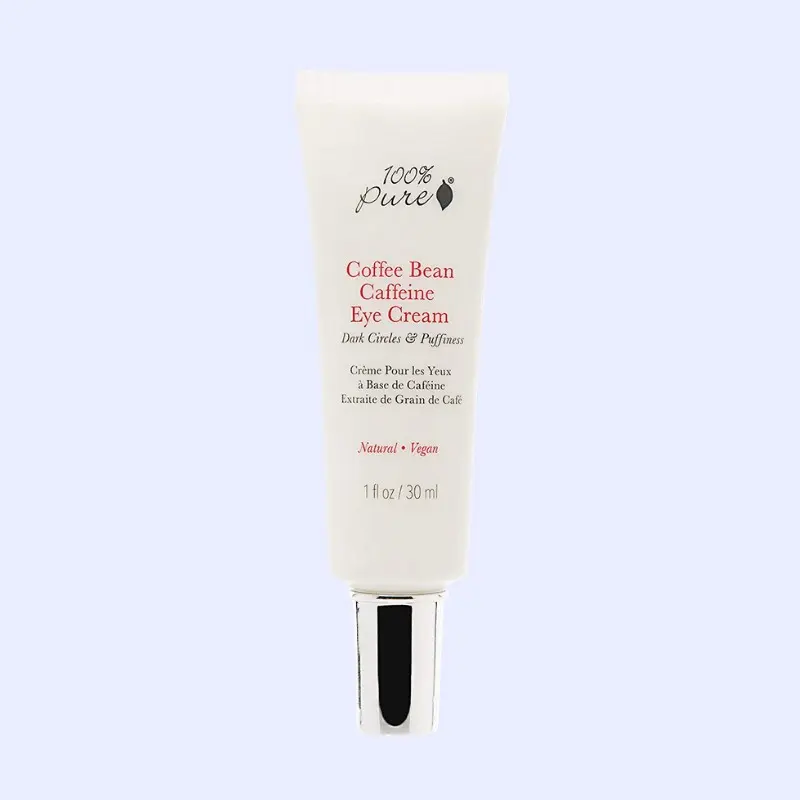 This eye cream diminishes puffiness and dark circles to revitalize tired eyes. It contains caffeine-rich green tea and coffee for anti-inflammatory benefits to reduce swelling and promote circulation.
Plus, it also contains vitamin C and E to deliver antioxidant protection to combat environmental stressors for clear and healthy skin.
Many customers felt their under-eye area was hydrated, bright, and de-puffed; others felt their under-eye area hydrated but no other differences on their skin.
---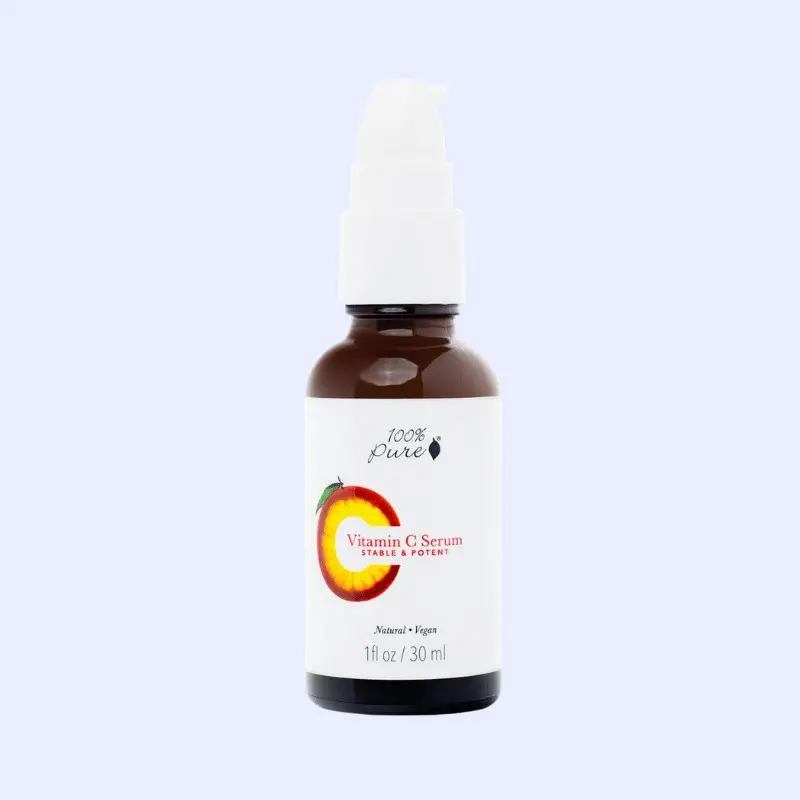 This serum is specially formulated to protect and enhance collagen for a more radiant complexion. It claims to diminish hyperpigmentation, soothe inflammation, maintain moisture levels, and minimize fine lines and wrinkles.
This serum leaves skin looking dewy, smooth, and bright after consistent use. Customers claim the serum leaves their skin hydrated, plus it firms and tightens skin.
---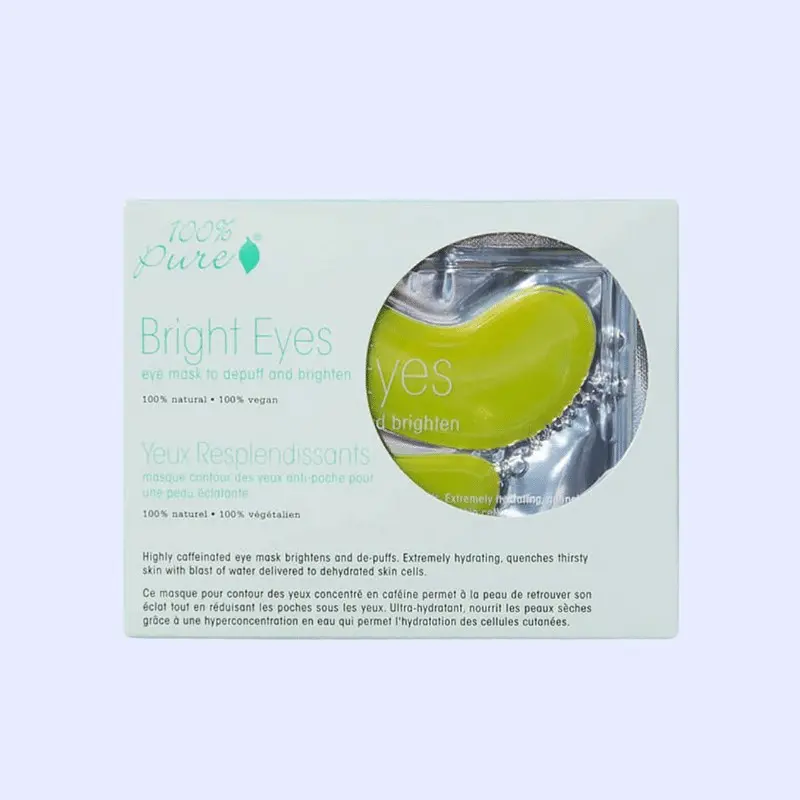 These hydrogel eye masks will brighten, revitalize, and hydrate the under-eye area with a caffeinated formula. The mask material is made up of 95% organic aloe water and 5% plant cellulose.
Customers claim that these masks are a great product that they will continue to purchase due to the results they see. They claim that the masks depuff and diminish dark circles and they feel hydration after the first time they are applied.
What Customers Are Saying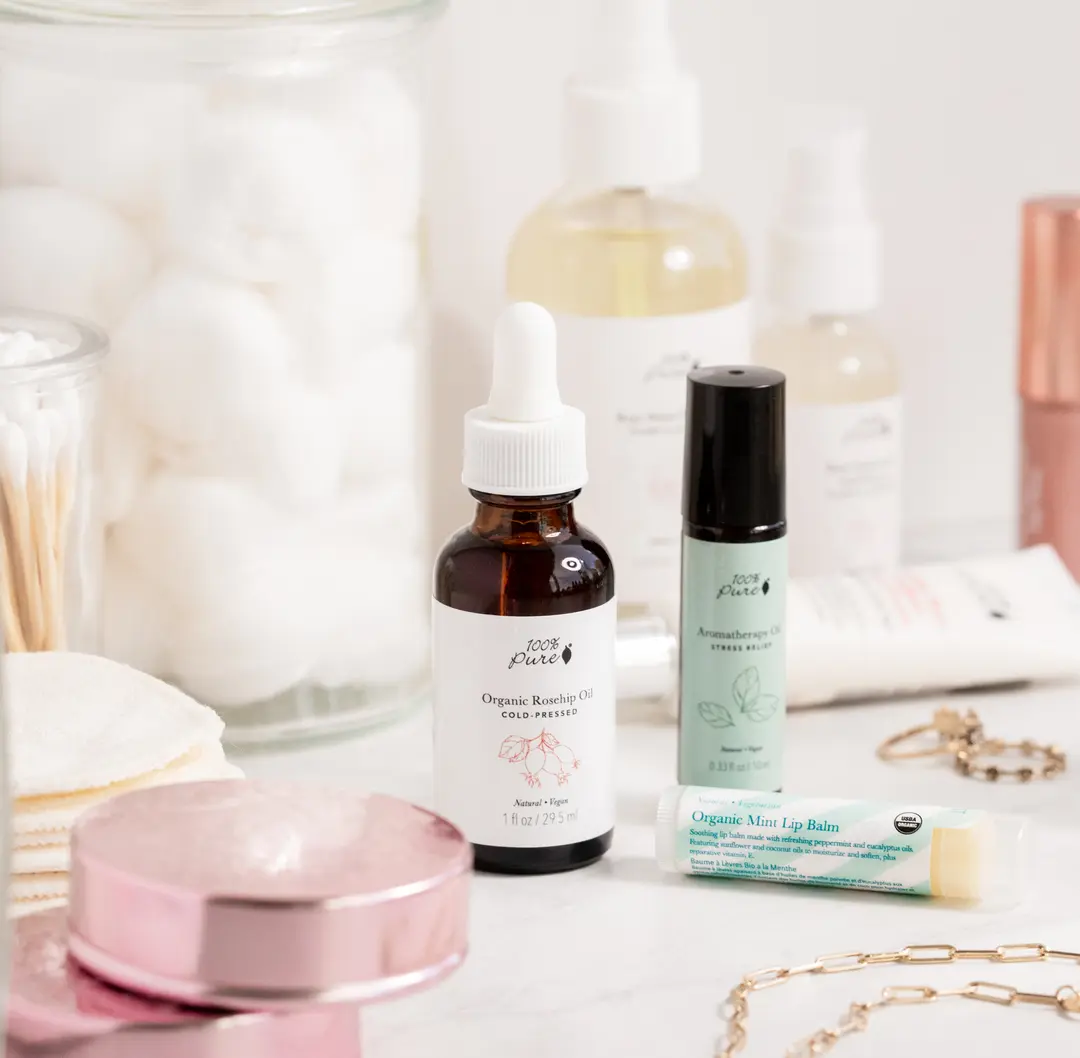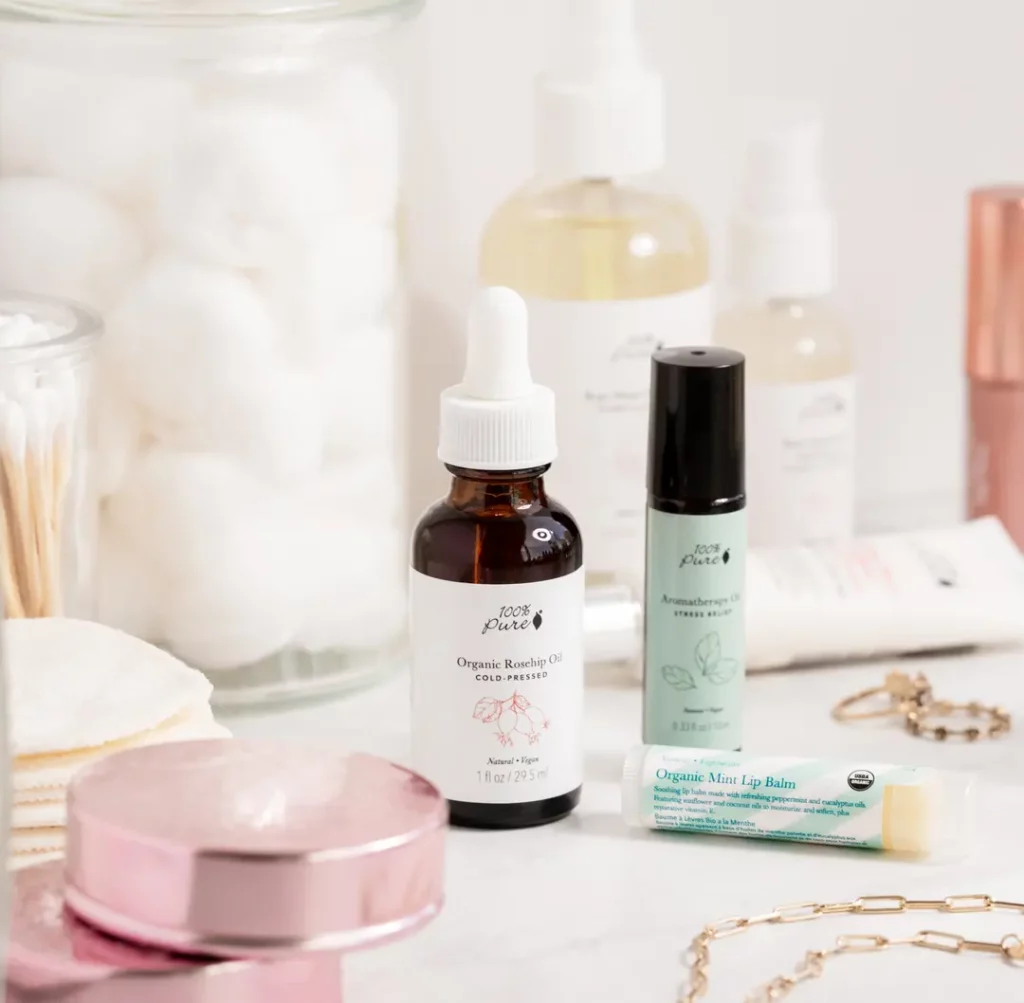 With numerous positive reviews on 100% Pure's website, we searched for their best-selling products to share. Here are their ratings:
Multi-Vitamin + Antioxidants PM Treatment: 4.5 out of 5 Stars with over 700 Reviews
Mattifying Primer: 4.6 out of 5 Stars with over 1,200 Reviews
Fruit Pigmented Ultra Lengthening Mascara: 4.5 out of 5 Stars with over 4,600 Reviews
Here are what customers are saying about 100% Pure:
Most customers see noticeable results with consistent use
Leaves skin dewy and smooth
Smooth application
Some say the products didn't work for them
Customers seem to like their skincare products more than the makeup
Return Policy
100% Pure offers a return policy of products within 60 days of purchase from their website.
If it is after 60 days, returns are eligible for store credit. In order to start a return or exchange, customers will have to contact the company's customer service by telephone or email.
In Conclusion: Worth Trying?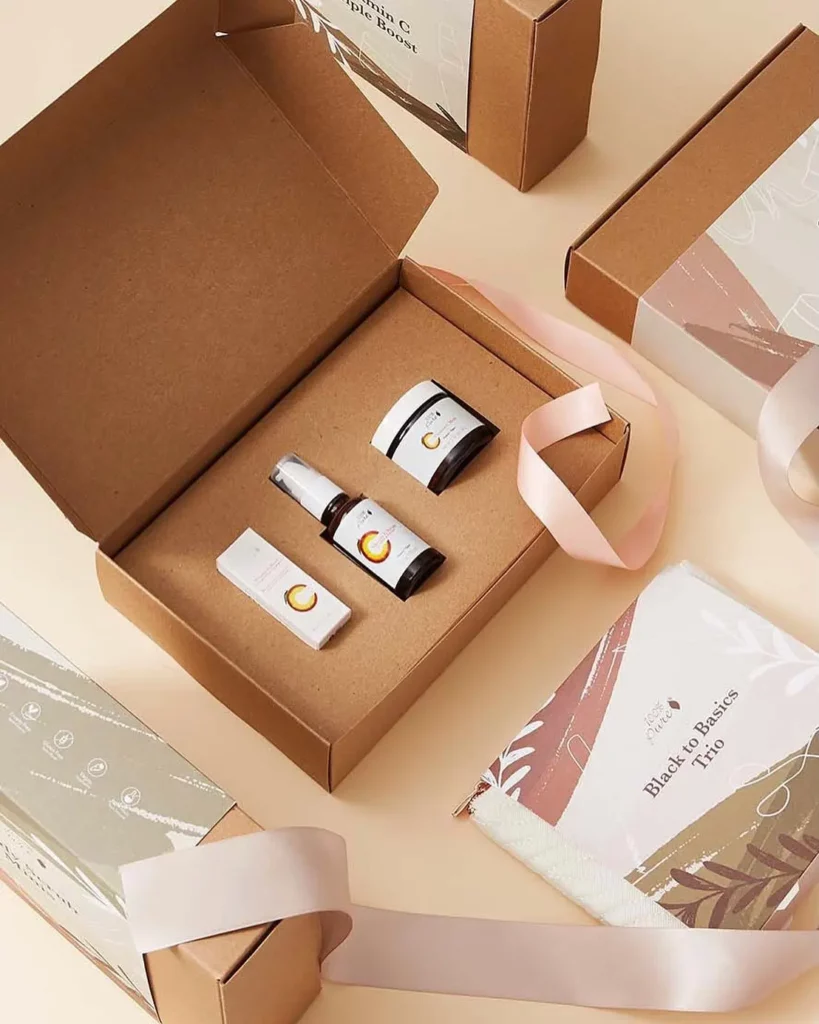 We'd say this brand is definitely worth trying out, especially the skincare products. Plus, they do have a generous return policy if you end up not loving the product. There's nothing to lose!
100% Pure claims their products will treat a variety of skin concerns with their effective products that contain pure and natural ingredients.
Brands Like 100% Pure
UP NEXT: 9 Zero Waste Makeup Brands For a Beautifully Clean Look