Curious about this affordable eyewear retailer? Keep reading for our in-depth Zenni Optical review!
Deciding on new eyeglass frames is challenging. Not only can they be super expensive, but you also wear them in one of the most conspicuous locations: the middle of your face. Thankfully, online options have made the process of frame shopping easier and, most importantly, affordable.
Zenni Optical works to provide a variety of glasses at manageable prices. With frames starting at just $6.95 for single-vision prescription glasses, they've worked to make the process of eyewear shopping accessible. But are they really worth it? Read our Zenni Optical reviews to find out!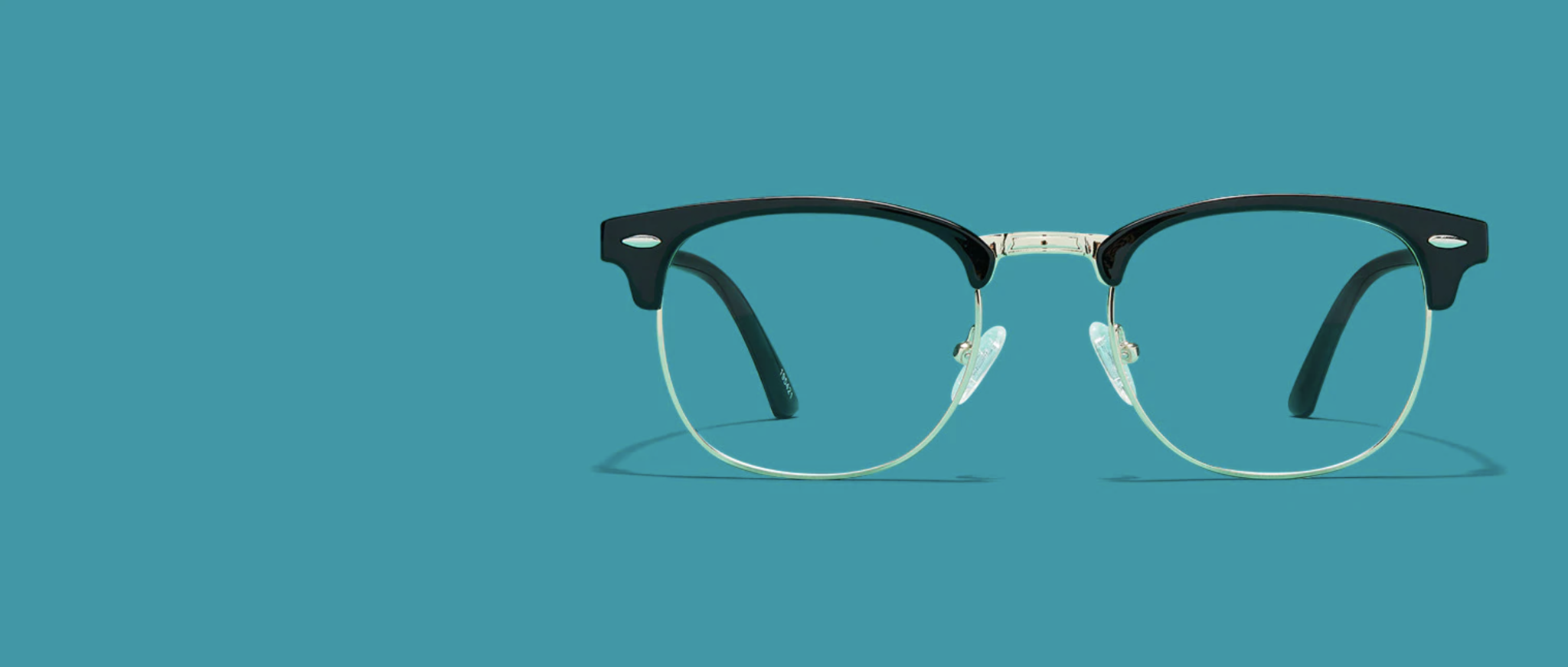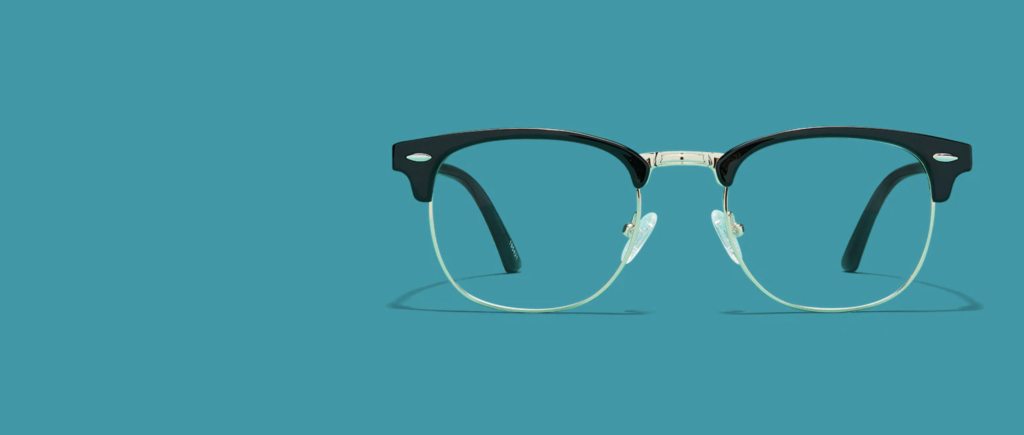 What is Zenni Optical?
Zenni was founded in 2003 in the San Francisco Bay Area by two scientists. Their mission? Create fashionable yet affordable eyewear for customers. With no middleman and no retail space—simply online shipped straight to your home—this is truly made possible.
Not only does Zenni specialize in regular eyeglasses, but they also sell sunglasses, prescription sunglasses, sports glasses, and goggles—really any form of eyewear you might be looking for!
Zenni Optical Overview
Zenni offers a wide range of glasses, with their most expensive frames sold at around $50 while their more affordable options start at just $6.95—notably inexpensive in the eyewear industry.
Website bestsellers are typically around the $15 range. For just $12.95, you can add anti-fog lenses to your order (perfect for mask-wearing) and blue light lenses start at just $16.95.
Since each pair of glasses is custom fit for your face, Zenni provides clear, step-by-step instructional videos on how to order your new frames. These instructions include tips on how to measure your own PD (pupillary distance) and how to choose the best frames for your progressive lenses.
Zenni also provides a virtual try-on option, giving you a sense of how certain frames will work on your face before you commit to purchasing!
Zenni Optical Reviews
Overall: ★★★★ 4 stars
Based on other Zenni Optical reviews, most customers seem more than happy with their purchases. Zenni offers quality, stylish frames at very low costs.
Some customers said the frames were poor quality, but this seems to be the minority of opinions.
Price: ★★★★★ 5 stars
Zenni offers frames at extremely affordable prices compared to other glasses retailers. You can get a complete pair of glasses starting at just $6.95!
Quality: ★★★★ 4 stars
Most customers say the frames they received from Zenni were good quality, especially considering the price. They might not be as high-quality as high-end retailers, but they are surprisingly good quality for the price.
Value: ★★★★ 4 stars
Zenni glasses are of excellent value! You pay typically very low prices for good-quality frames that are actually trendy!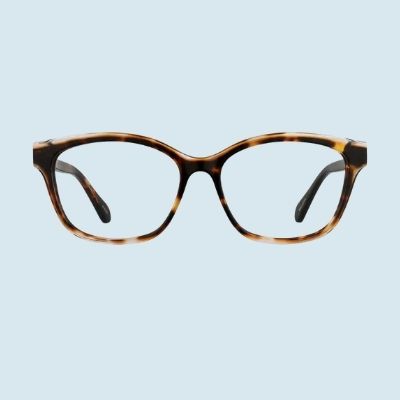 Zenni has a ton of top-sellers in women's glasses, like these cat-eye frames that come in Tortoiseshell, Black, and Sand.
These full-rim, acetate frames are perfect for oval and heart-shaped faces!
---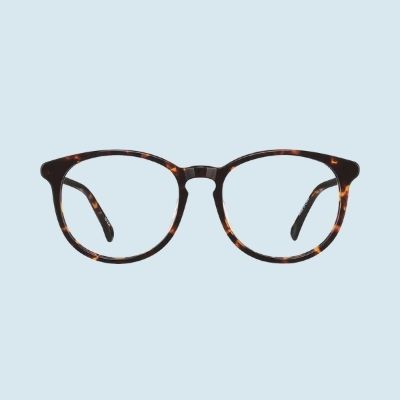 Flattering on almost any face shape, these round glasses are a men's top-seller on Zenni.
These trendy glasses feature a keyhole bridge and temple arms and come in Tortoiseshell, Red, and Sea Glass colors.
What Other Zenni Optical Reviews Say
"I placed and received my first order of glasses from Zenni. I actually ordered three pairs and I absolutely love all of them!! They matched my prescription exactly and I love the variety styles and especially the prices!! I already have some favorites lined up for the next order!!!" -Lateefah
"My sisters would order their glasses from Zenni Optical. They told me, "You should really try them." So, I gave them a try and I love it. The glasses are perfect. They're super cute and they're full. They're very comfortable, too. For the cost, they're really good." -Jimena
"I have saved so much on Eyewear and have multiple pairs of eye glasses. Thanks Zenni. There are so many great styles and colors and they arrive quickly. My wife has a pair to match her outfits for the day." -Ryan
Overall, most customers have had a great experience with Zenni. After searching through thousands of reviews, here are the main points of feedback about Zenni Optical:
Stylish, good quality frames
Wide selection of styles and designs
Affordable
Most common negative complaint was poor quality frames, but positive reviews far outweight negative ones.
Return Policy
After ordering your new frames, you have 30 days from the date you receive them to call in for a return authorization. You can return your order for a one-time-use 100% store credit or a 50% refund on your debit card, credit card, or Paypal account.
This isn't the greatest return policy around, so it can definitely seem like a risk to order from this store.
The Bottom Line
Zenni crafts quality lenses for affordable prices, something that few eyewear companies can advertise. From the comfort of your couch, you can easily "try on" different frames and take your time deciding what to purchase. Ultimately, Zenni Optical scores well on both accessibility and affordability, definitely making this website worth a try.
The only downside is their return policy—although they offer a full refund for store credit, they only offer a 50% refund if you want it back to your card. So, new buyers may feel like they're taking a risk. That said, many people love shopping here, so it may end up being worth it!
If the return policy (or something else) turned you off, EyeBuyDirect is a popular alternative that offers affordable styles and has a much better return policy.