The aesthetics of athleisure have evolved immensely over the years, with activewear being as fashionable and stylish as ever.
And what's one thing we love more than a trendy athleisure brand? A trendy athleisure brand that's sustainable and woman-founded.
That being said, meet Wolven, a sustainable activewear and swimsuit brand that carries stylish and functional athleisure for women and men.
If you want to learn more about Wolven and what it has to offer and what we think about this brand, keep reading our Wolven reviews.
What Is Wolven?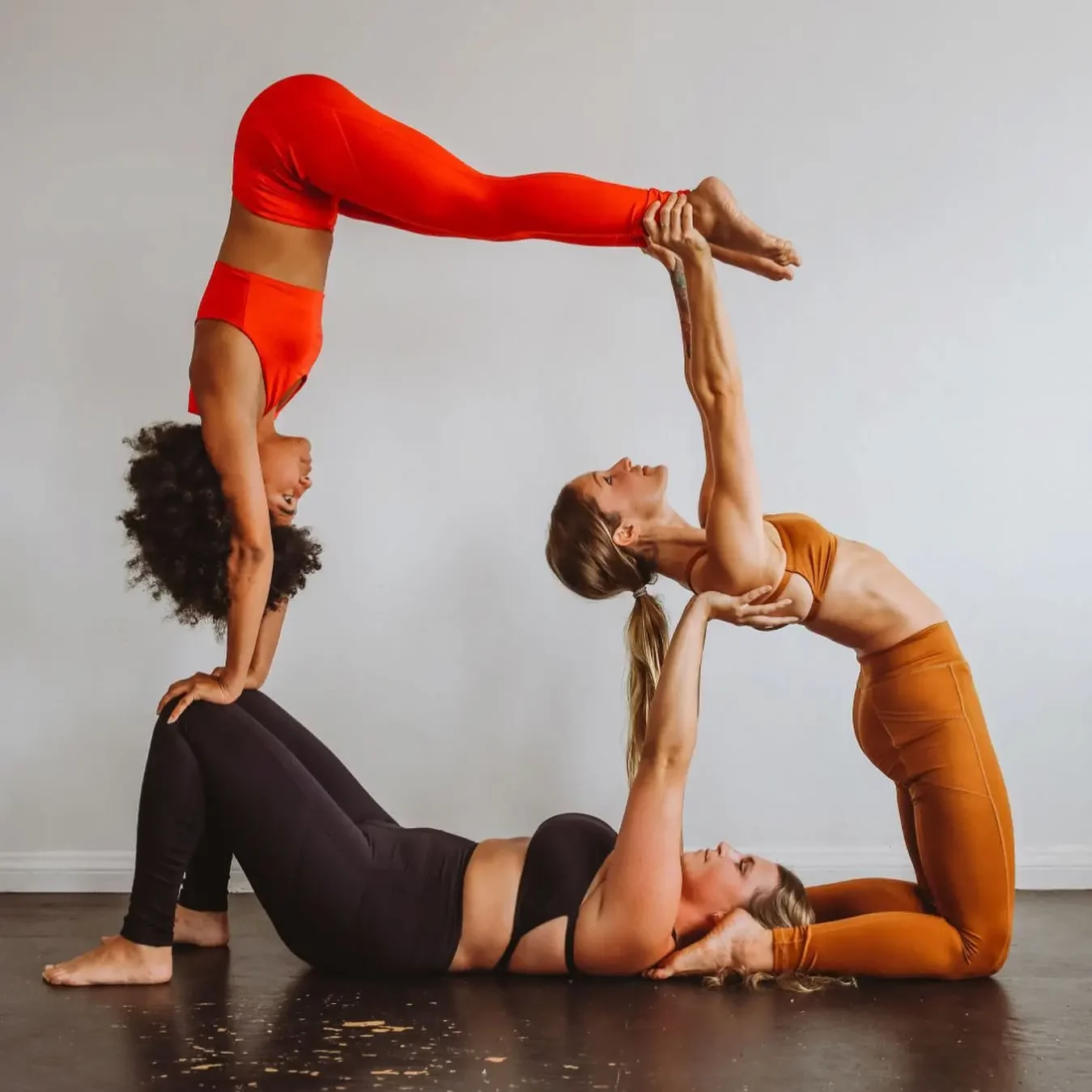 Wolven is an American activewear and swimsuit brand that was founded in 2013 by current CEO Kiran Jade. Born to a Hindu Indian father and a Pakistani Muslim mother, Kiran grew up knowing all about the value of diversity and the beauty in celebrating differences.
Pair that fascination with a love for fabrics and textiles, and the idea for Wolven was born.
Wolven believes in sustainability, diversity, body positivity, and the appreciation of creativity and artistry. The brand is known for its standout designs, impressive quality, and dedication to sustainability.
Wolven Reviews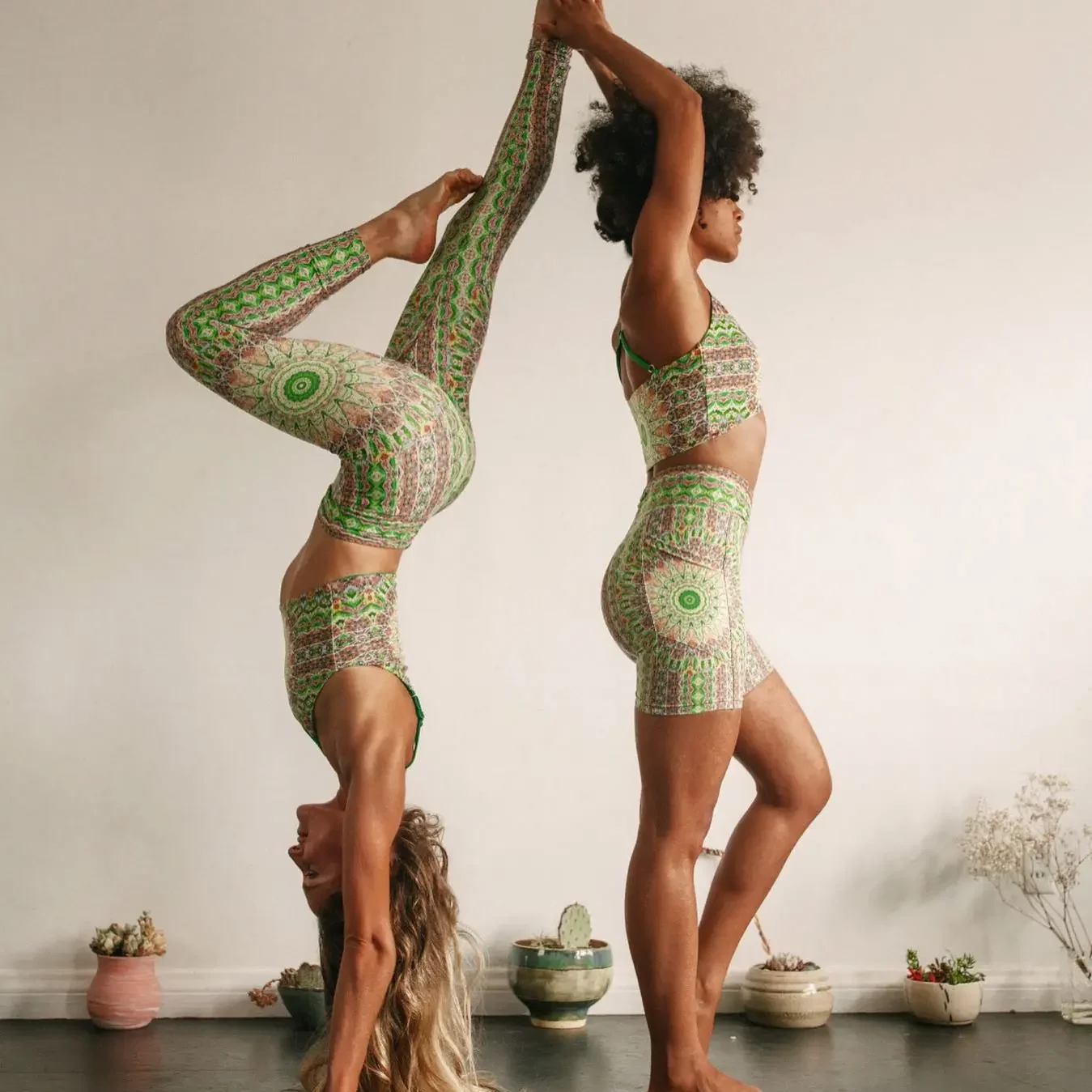 Overall: ★★★★ 4 stars
Overall, there are some excellent Wolven reviews across the board. Those who've shopped with the brand are satisfied and are blown away by the quality of the materials used.
The only glaring issue Wolven appears to have is with its customer service and sometimes slow shipping times.
Price: ★★★★ 4 stars
Wolven is a little bit on the pricier side of the scale, with prices for single items typically ranging from $50 to $120.
To be fair, a lot of popular athleisure brands fall in the same price range, so if you enjoy investing a bit in some athletic wear, we think Wolven is a great place to shop. Their quality is excellent and will be sure to last you for years.
In fact, you can even check out the brand's sale page to score some better deals.
Quality: ★★★★★ 5 stars
Wolven's biggest selling point is the company's sustainability practices and the quality of materials it uses for its products.
To be sustainable, it's good to be transparent, which is why Wolven ensures its customers know exactly what they're getting. Wolven creates its products from recycled water bottles by reformulating them down and spinning them into new threads!
Mix this four-way stretch fabric with some spandex, and you've got yourself some super soft activewear.
Collection: ★★★★★ 5 stars
Wolven has an awesome collection of activewear for both women and men.
With an extensive range of colors and prints available, shoppers will have a large selection to choose from to match their style and aesthetic. Plus, Wolven doesn't just offer activewear, but swimwear. That being said, their collection isn't massive like some activewear brands, which we actually prefer. Less is more.
Customer Service: ★★ 2 stars
Unfortunately, the biggest issue among Wolven reviews seems to be its lack of good and responsive customer service.
Many who've shopped with Wolven claim that customer service is hard to get ahold of and that the representatives don't reply in a prompt manner.
This makes it difficult to find solutions when issues regarding returns and wrong orders arise. You might never need to deal with customer service since their items are great quality, the only circumstances could be if you receive the wrong items or have sizing issues.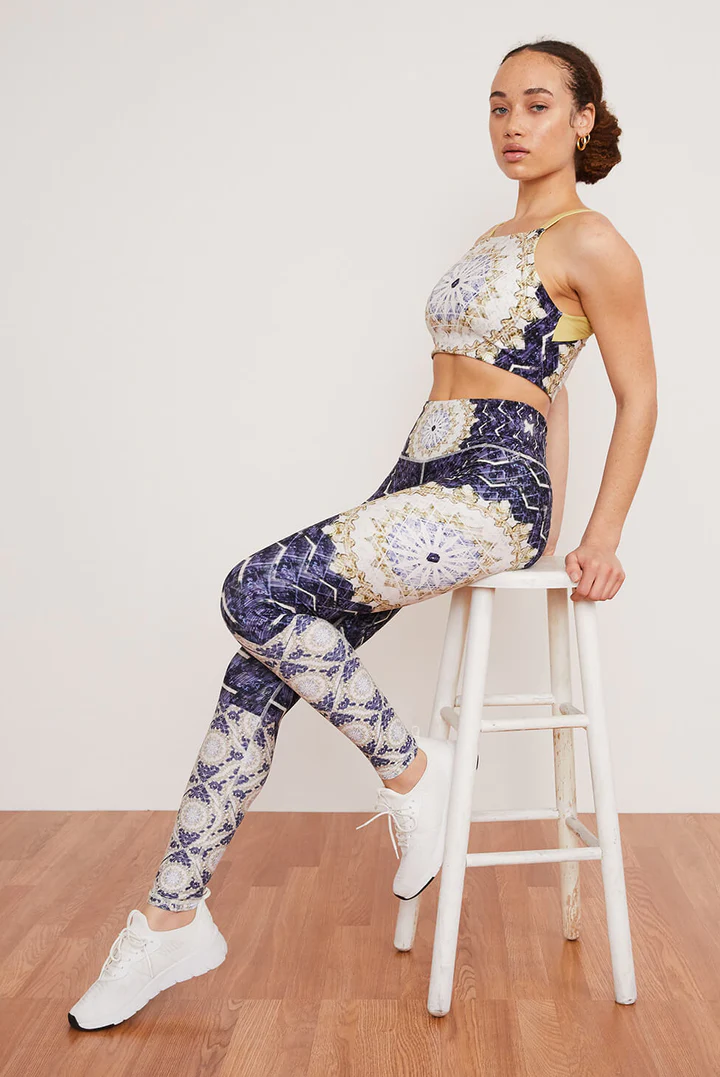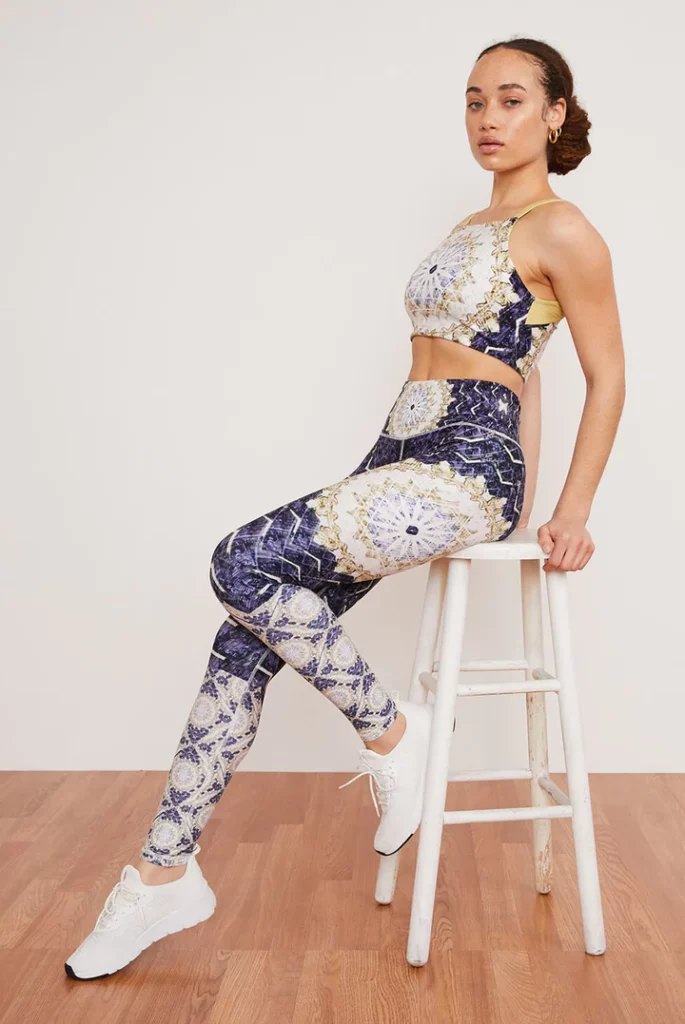 Wolven's leggings collection is fun, bold, and colorful, which is everything we aesthetically love about a good pair of leggings. Not only do the colors and patterns make exercising fun, but they are also fashionable and expressive.
Those who've purchased leggings from Wolven can't stop raving about the leggings' soft material, flattering fit, and functional pockets!
Made out of recycled bottles, these leggings are good for the planet, odor-resistant, breathable and quick-drying.
If these Wolven leggings catch your eye, you can expect to pay from $80 to $110. However, you can find markdowns too – we've seen leggings on sale for as low as $48.
---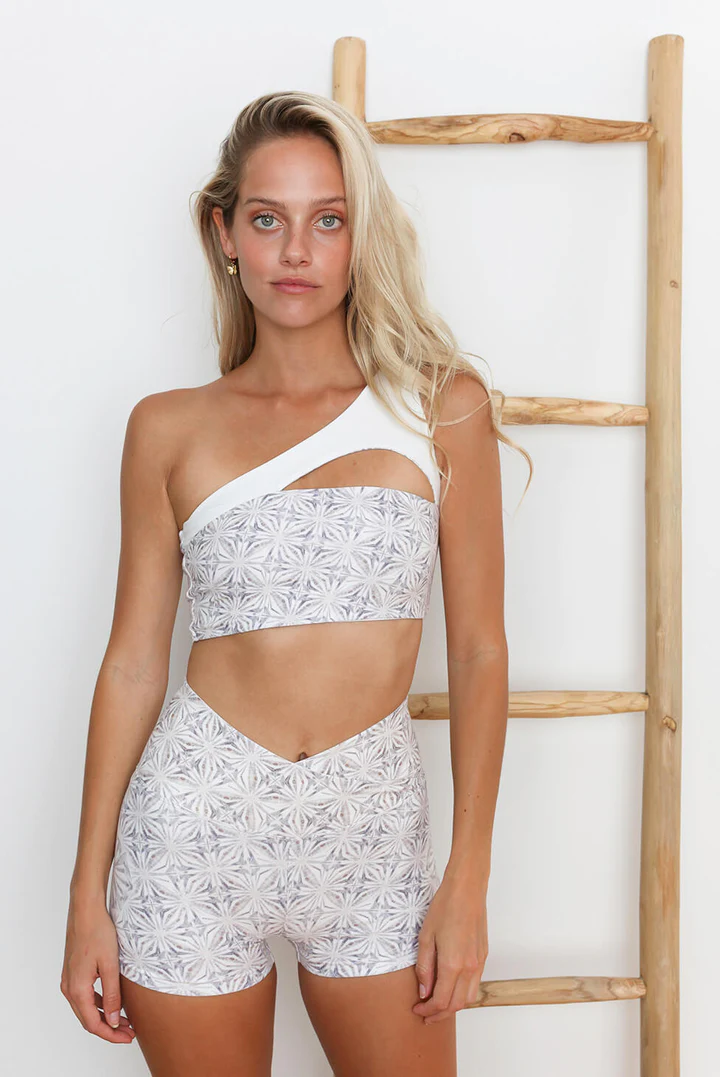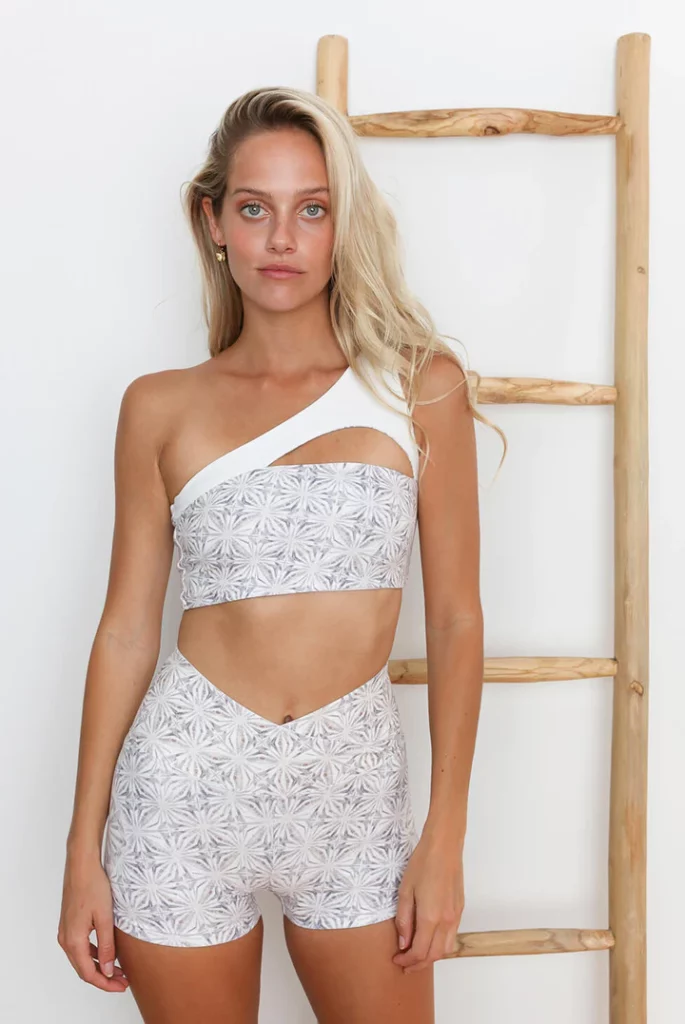 We believe there's nothing more satisfying than having a matching workout set, so if you need some tops to match your leggings, Wolven's got your back.
Wolven has a bunch of styles to offer including reversible tops, one-shoulder tops, and tops made with the brand's four-way fabric.
Featuring beautiful colors, accentuating cuts, and amazing support, these tops and bras will have you not wanting to wear anything else.
These tops range from $46 to $68 and are available up to size XXL.
---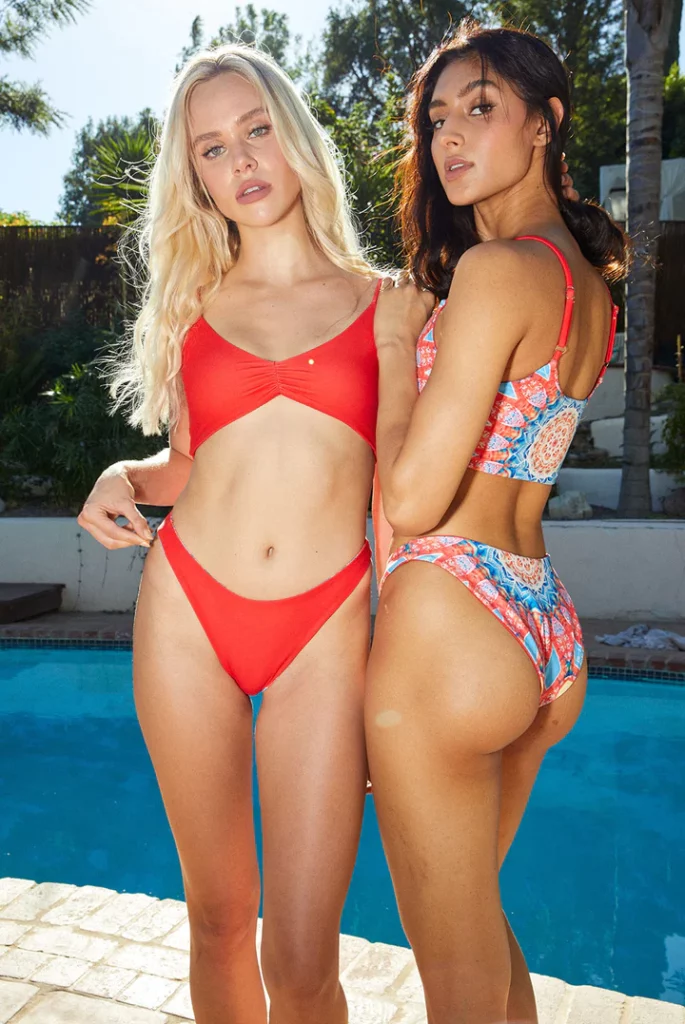 Lots of Wolven reviews rave about their swimwear, so we had to mention it too. If you're in the mood for a new swimsuit, Wolven has a small but diverse selection of suits to choose from.
From one-piecees to bikinis, Wolven has suits with different cuts and prints that can appeal to everyone's style.
Whether you're hanging out by the pool or catching some waves, these suits will surely catch a few eyes.
Prices start at $52 and fall below $170 for a full set.
What Customers Are Saying
Reading Wolven reviews is all fun and games until you realize there are over fifty pages to sort through. But don't fret, here's a list of everything important you need to know about Wolven based on the top points of feedback we found across hundreds of reviews.
Material is so soft
Love that the leggings are made from recycled bottles
Love the vibes of the brand, but customer service needs work
Customer service is so difficult to get ahold of
Quality is worth the price
Super cute designs
Their swimwear is so flattering and made in the USA
Return Policy
Wolven offers a fairly short 15-day return policy so long as the items are unworn and still have the tags on them. In regards to swimwear, Wolven allows returns as long as the swimwear still has the original protective liner.
Wolven also allows exchanges within 90 days of delivery but the items also must be unworn with the original tags still attached.
FAQs
Where are Wolven's clothes made?
Wolven's activewear and swimwear are made in China. The manufacturers Wolven partners with are WCA-certified for labor, wages, work hours, health, safety, and environmental practices. Meanwhile, Wolven's swimwear is locally made in Los Angeles.
Who is the owner of Wolven?
Wolven is owned by founder and CEO, Kiran Jade. 
Is Wolven a sustainable brand?
Yes. Wolven makes it a mission to be as sustainable and environmentally friendly as it can be. In fact, you can read all about Wolven's impact on its Transparency page.
Final Thoughts
To sum up our Wolven reviews, we think the brand is totally worth checking out and shopping around.
We're all for sustainable and ethical brands that are woman-founded and woman-led, but we do advise some caution since it appears the customer service is lacking.
However, Wolven customers are completely enamored by the brand's quality and materials, so if you're looking to try out a new athleisure brand, consider putting Wolven on your list. We love shopping their Instagram or checking out what's on sale to score some impressive deals.
Wolven Alternatives
If you don't know if Wolven is a good fit for you, here are some of our favorite alternative brands that offer sustainable activewear within a similar price range.
Girlfriend Collective – We love this brand's environmentally friendly activewear that is also great quality with plenty of cute styles. Similar to Wolven, they make their items with recycled plastics. They also have a larger selection of items than Wolven offers. Plus, you can buy this brand at popular retailers, such as Nordstrom and many more. Read more in our Girlfriend Collective review!)
Pact – Although known for their underwear and bras, Pact also sells some great activewear. They don't have a huge selection of activewear, but what they do have is made with a sustainable organic cotton fabric mixed with spandex. Plus, their leggings typically cost $38, which is more affordable than Wolven or Girlfriend Collective. That said, the quality of Pact leggings doesn't seem as raved about and we doubt they are.
Outdoor Voices – An outdoor-oriented brand, Outdoor Voices has everything needed to sustainably hit the gym for both women and men. We love their Tiktok famous Exercise Dress, but you can expect everything from the brand to be of excellent quality. Their items are at a similar price point to Wolven and Girlfriend Collective, typically costing $80 – $100 for a pair of leggings.