There are so many types of belts – they come in all shapes, sizes, colors, and styles. Like any accessory, a belt can really pull an outfit together and solidify your style. How well your belt does this depends on type, material, size, placement, and what clothes you're wearing with it.
Whether you're going for function or design, we've got you covered with a breakdown of the different types of belts, how to pair them. We have also shared a list of our favorite budget, designer, and sustainable picks for each type.
Types of Belts
Buckle
Corset
Chain
Patterned
Braided
Tie
Knot
Bow
Popular Belt Materials
Leather (or faux leather)
Suede
Cloth
Elastic
Metal
All of the above may or may not come with a buckle and notches, depending on the material and the style. If you don't have hardware attached, you can always tie your belt. We'll show you three ways to do that at the end.
Top Types of Belts
Now, let's dive deeper into the types of belts, what they are, and how you can style each.
Leather Belt
For a versatile and timeless belt, you can't go wrong with a brown leather belt and simple hardware. To keep it functional, choose an average width and check the measurements against your hip and waist.
If you're wearing the belt at your waist, you may have a long tail that kind of flops in the wind. Some belts come with a sliding loop that you can use to keep the end under control.
If your belt doesn't have this, you can either snuggle it up and into the back of the belt (works best with thinner belts) or, if you're really in a pinch, a hair tie that matches the color of your belt will also hold it in place.
Budget Pick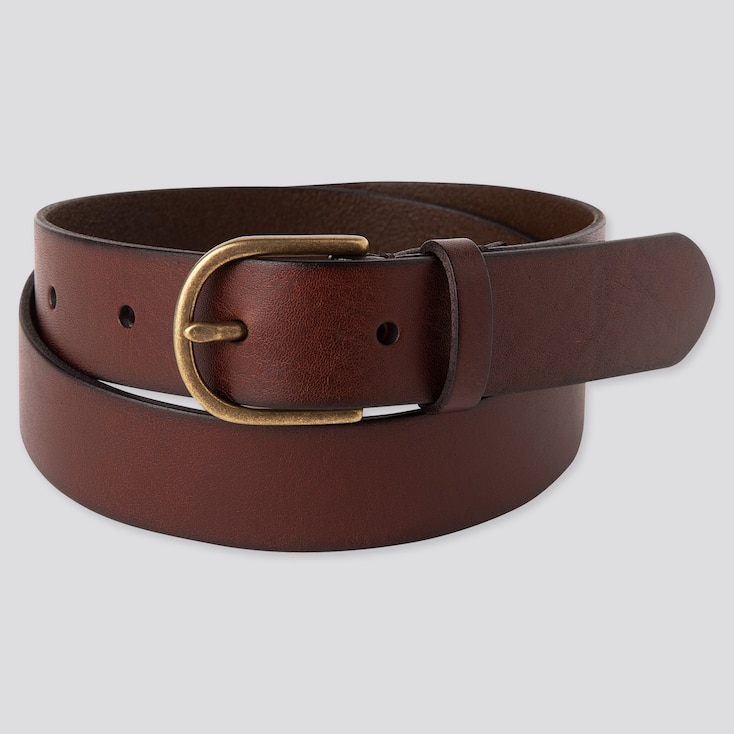 Uniqlo Vintage Belt ($29.90)
Designer Pick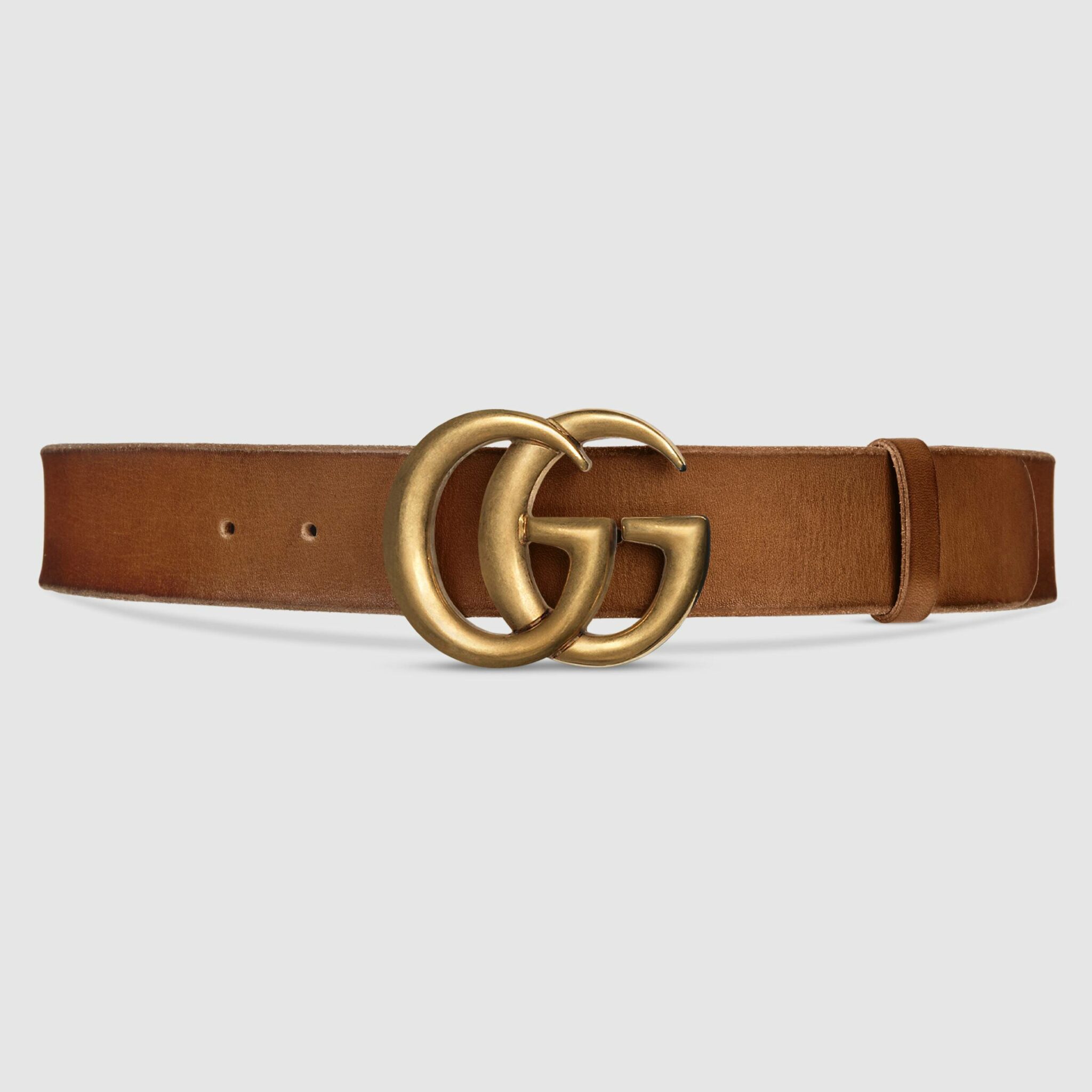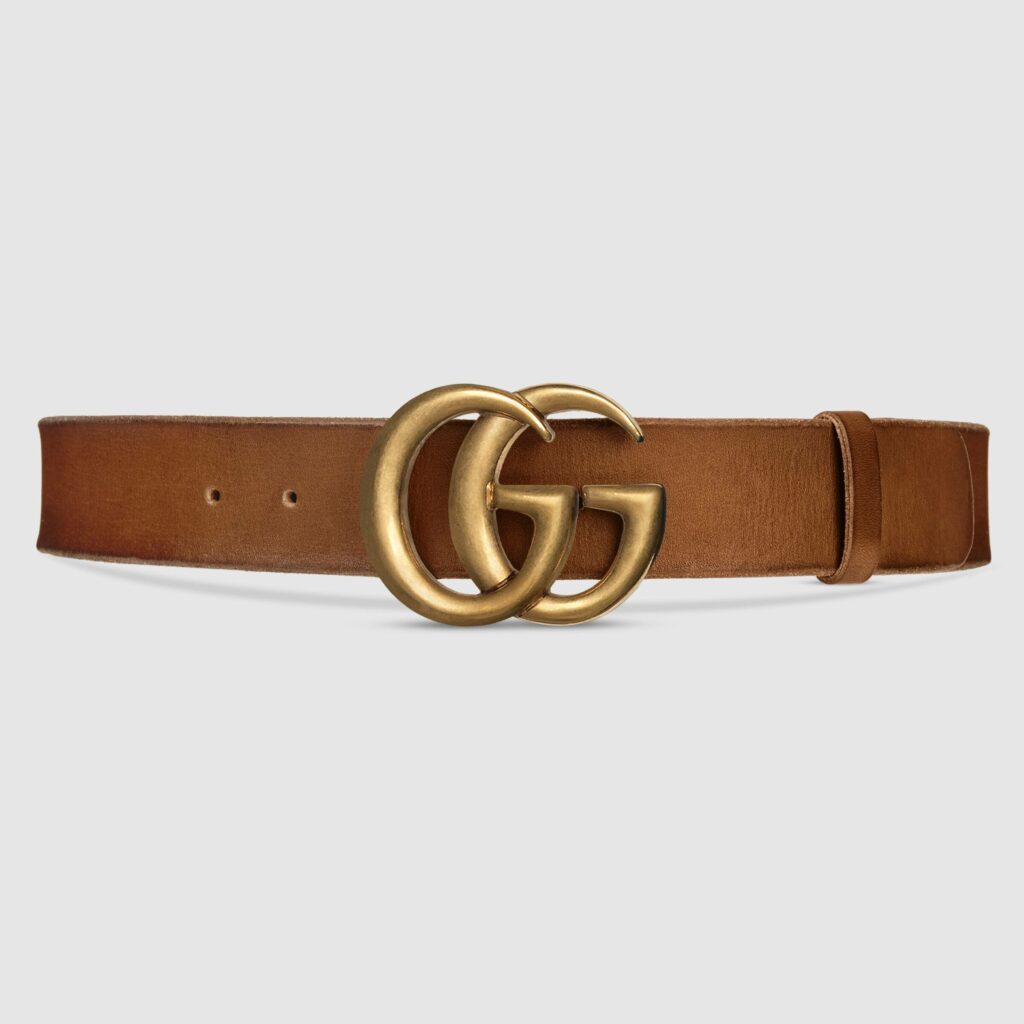 Gucci Belt ($470)
Sustainable Pick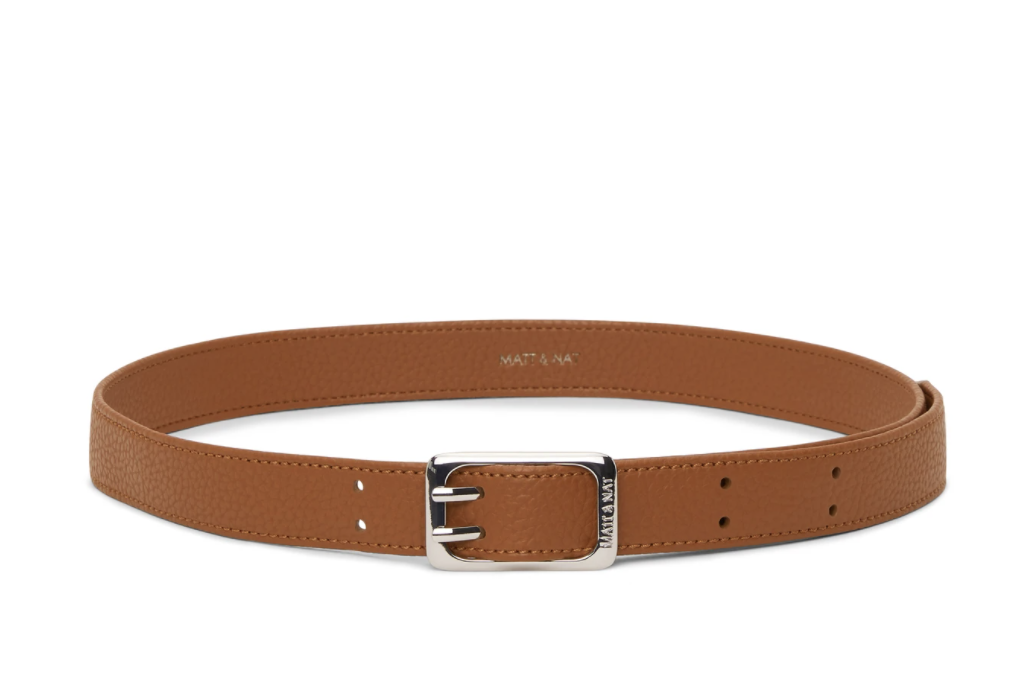 Matt & Nat Vegan Belt ($50)
Wide Belt
This kind of belt will work solely at your waist because it's too thick for belt loops and too small for hips, but they're usually stretchy and you can have a lot of fun with the design.
Even though the majority of the belt will be elastic, that doesn't limit the possibility for leather accents, crystals, and unique embellishments. This type of belt can add extra special detail to any shirt, tunic, or dress.
Budget Pick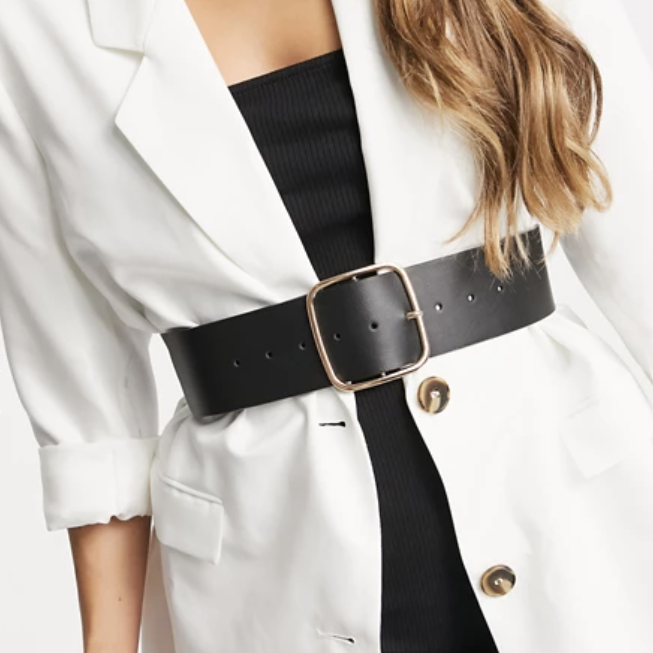 ASOS Belt ($13.99)
Designer Pick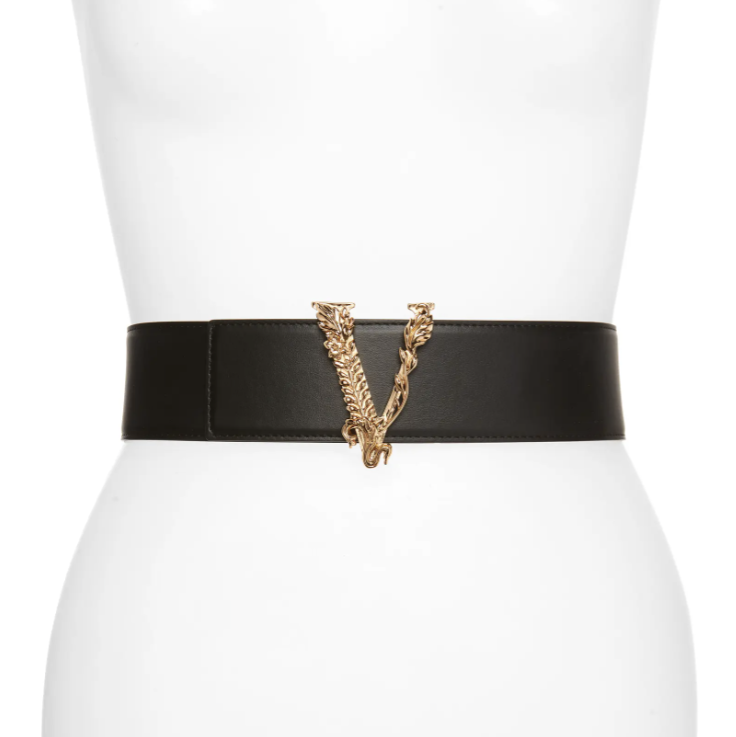 Versace Belt ($475)
Sustainable Pick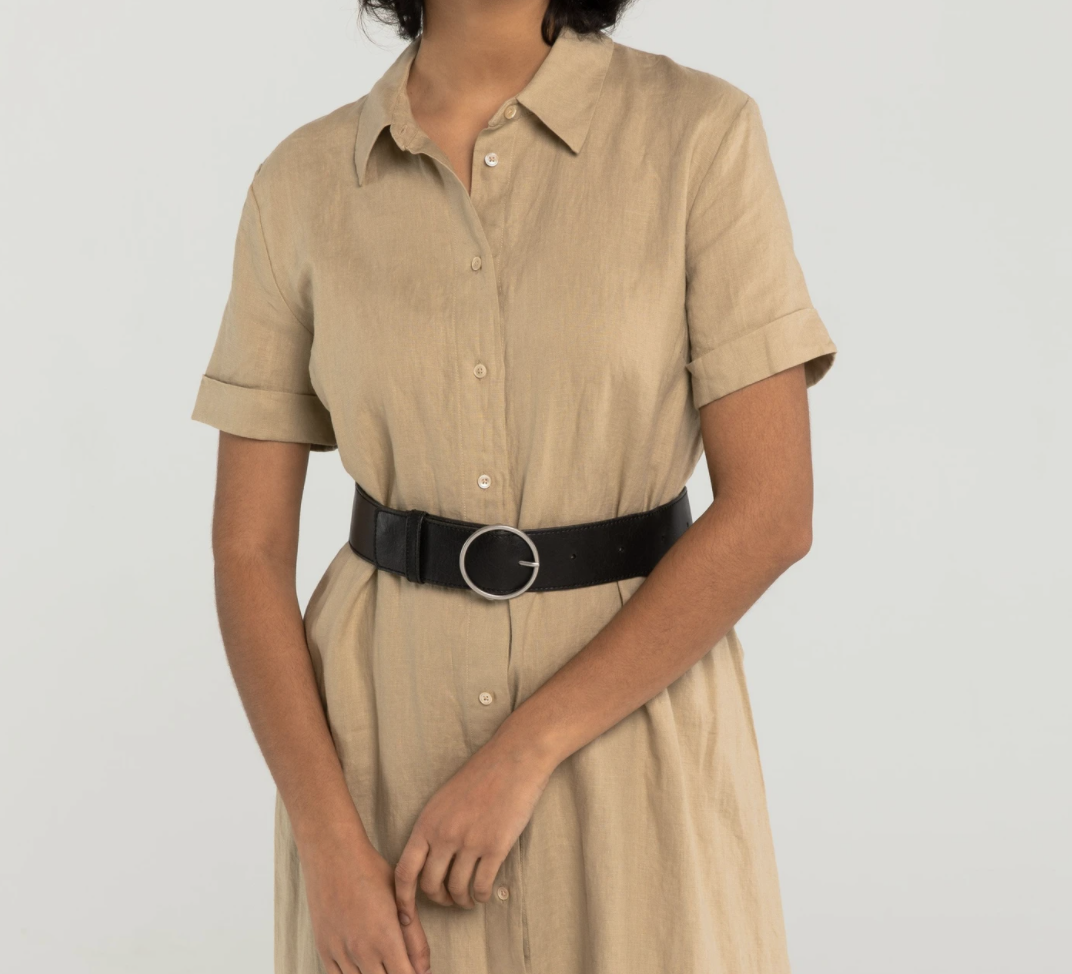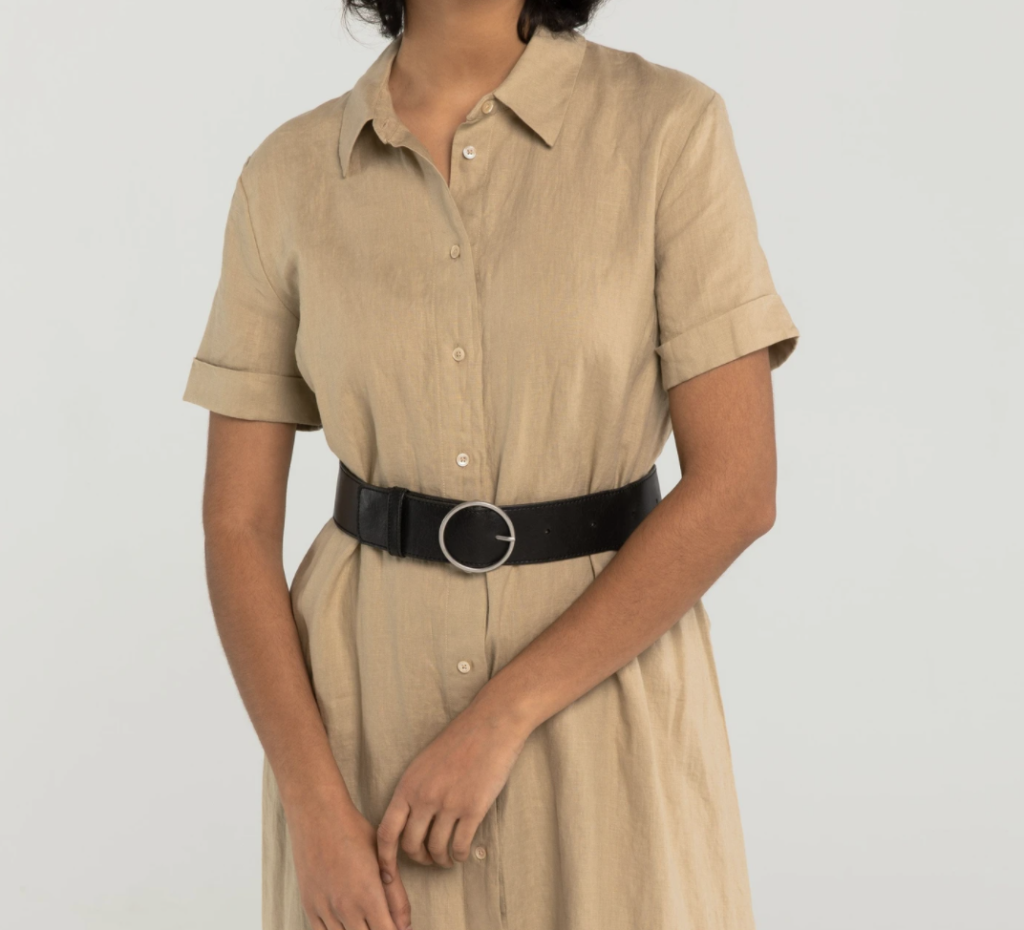 Ora Wide Belt ($45)
---
Statement Belt
This type of belt lets you go wild with the pattern, color, material, embellishments, texture; really any belt that stands out as unique.
For very flashy or loud belts, the rest of your outfit should be minimal. You want other pieces to complement, not compete with the belt. A belt with a statement buckle should be worn over your top or with a tucked-in shirt to show off the hardware.
Budget pick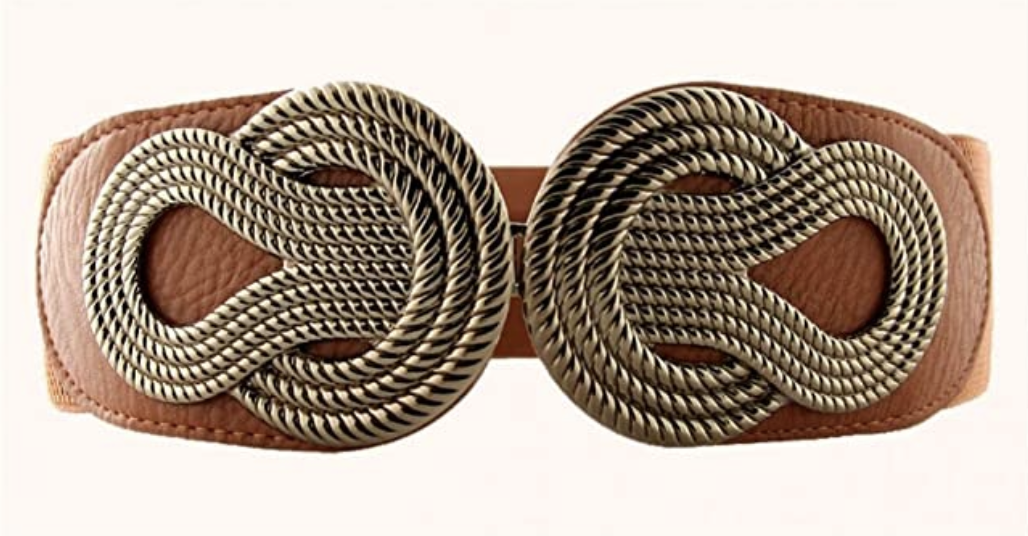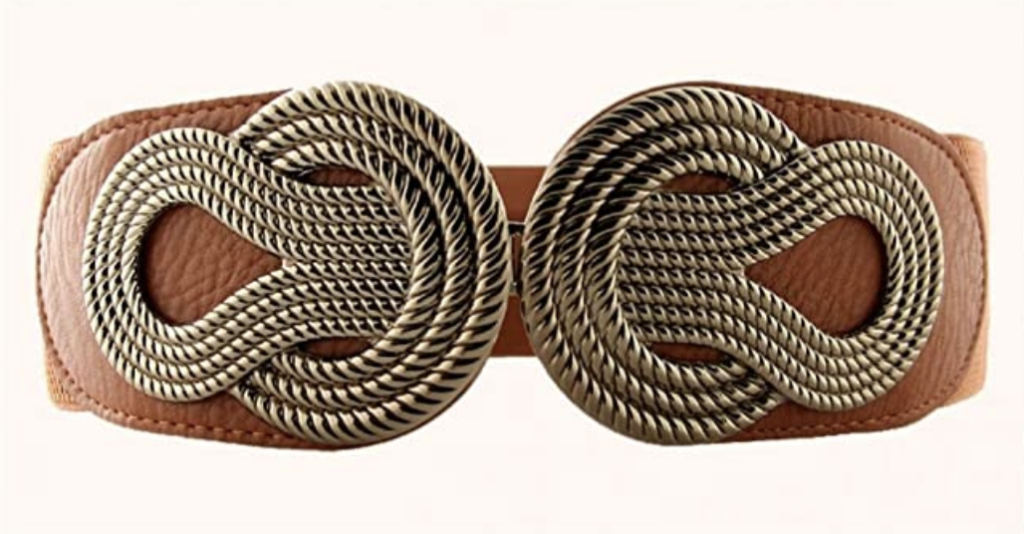 Designer pick
$425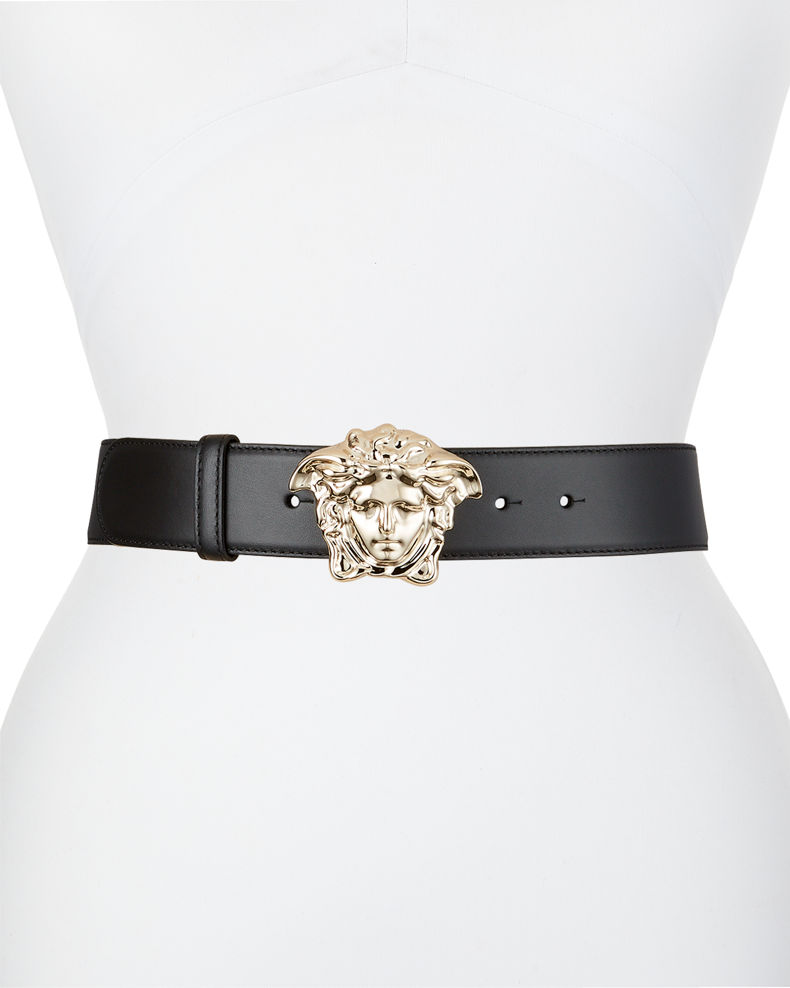 Sustainable pick
$50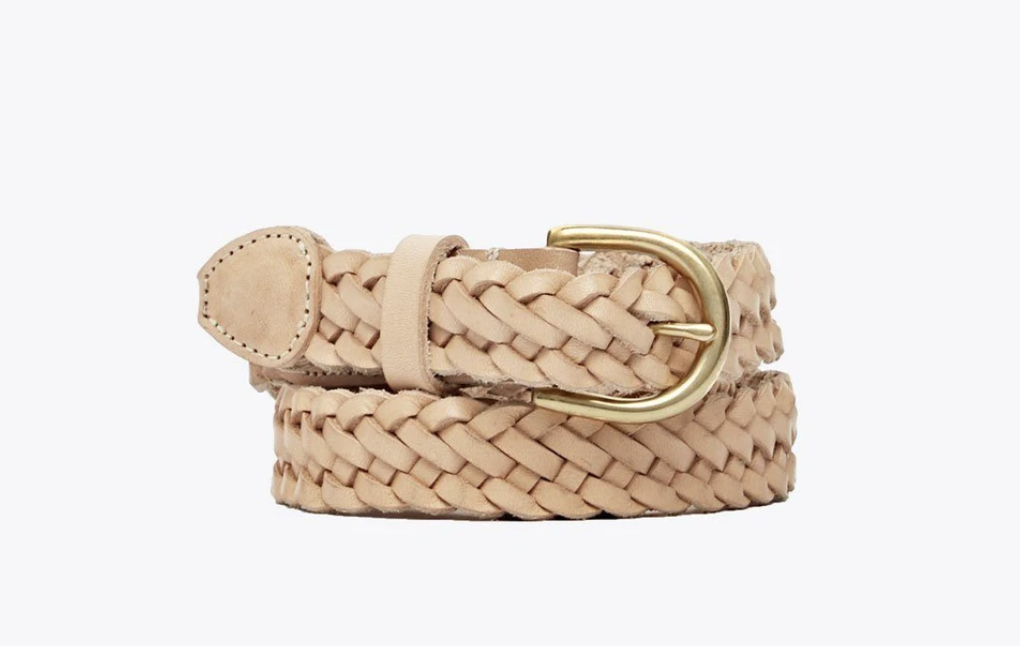 ---
Reversible Belt
For the best of both worlds, a reversible belt gives you two belts in one. Most of the time, it'll have a black side and a brown side for maximum versatility, but some will pair a neutral with a color/pattern.
You won't have as much variety with the buckle, since it has to be able to twist around, but it's nice to have two belts in one.
Budget pick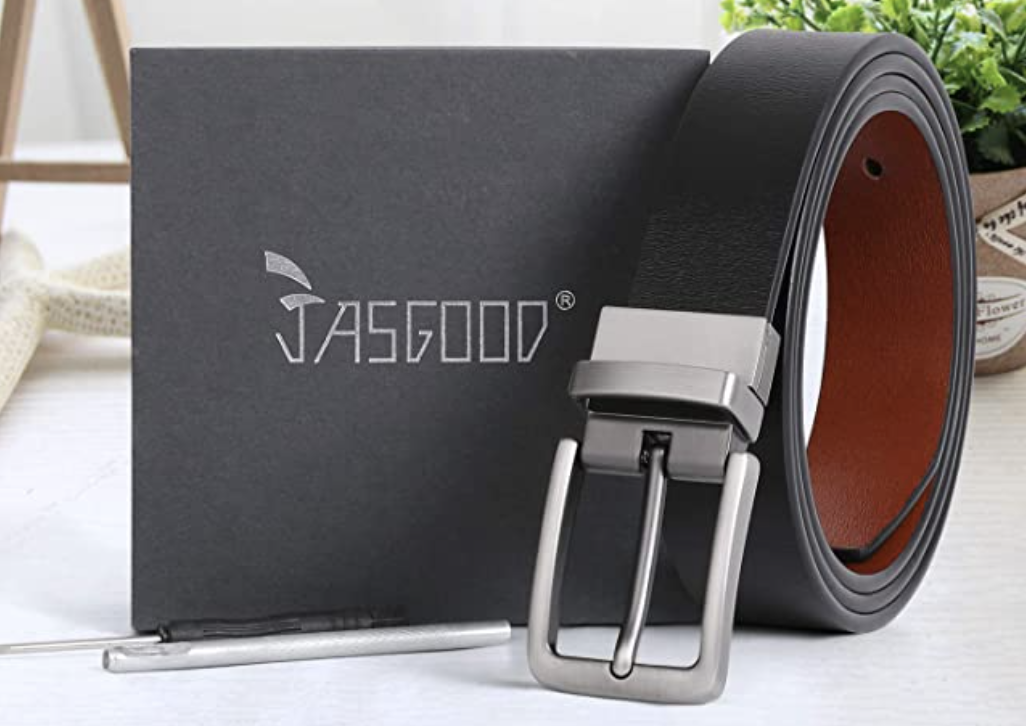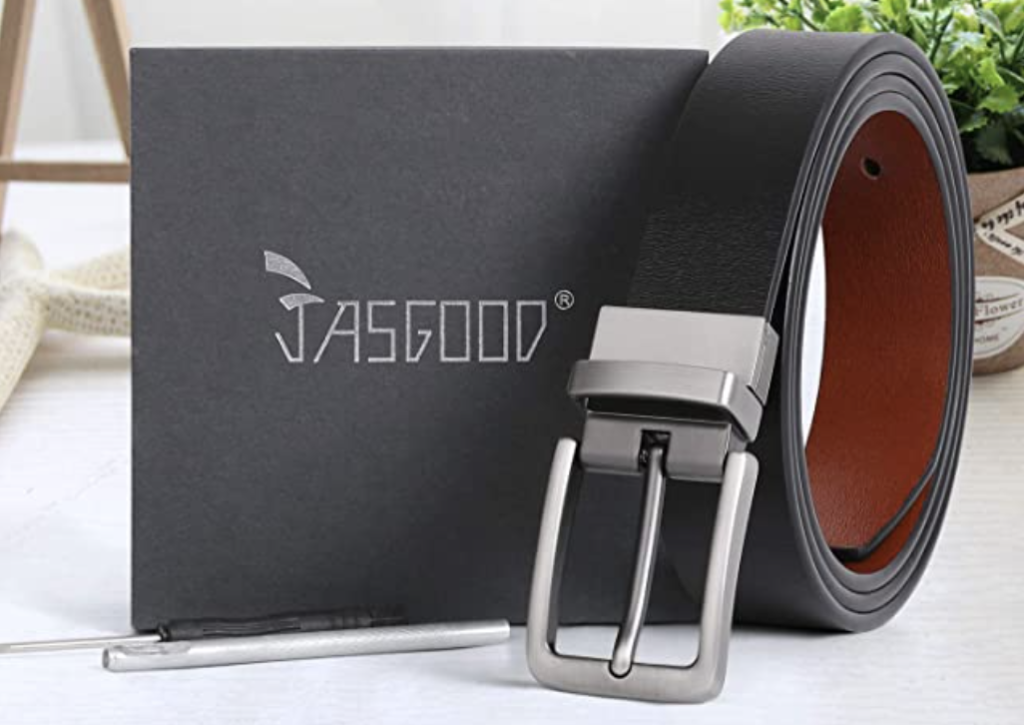 Designer pick
$490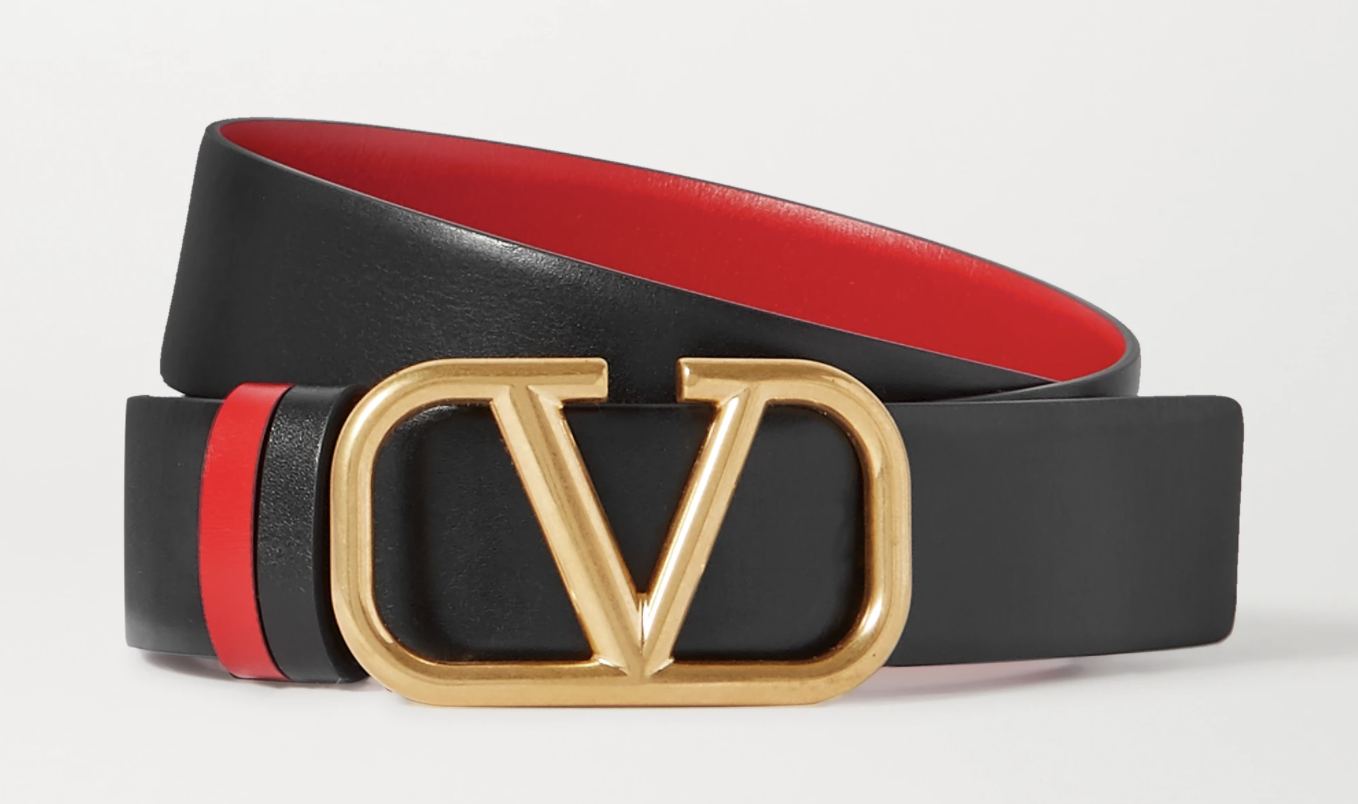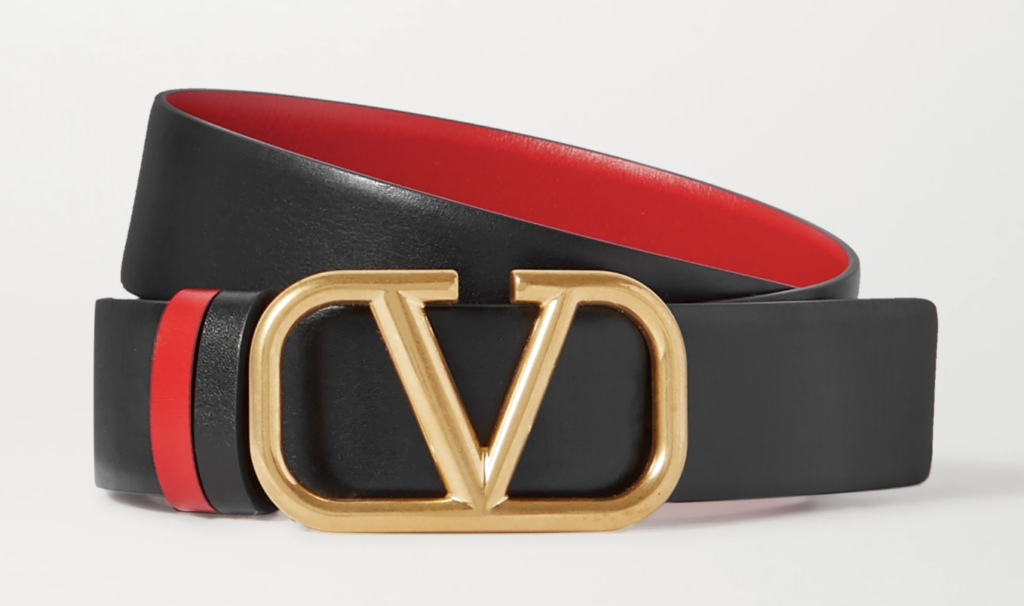 Sustainable pick
$49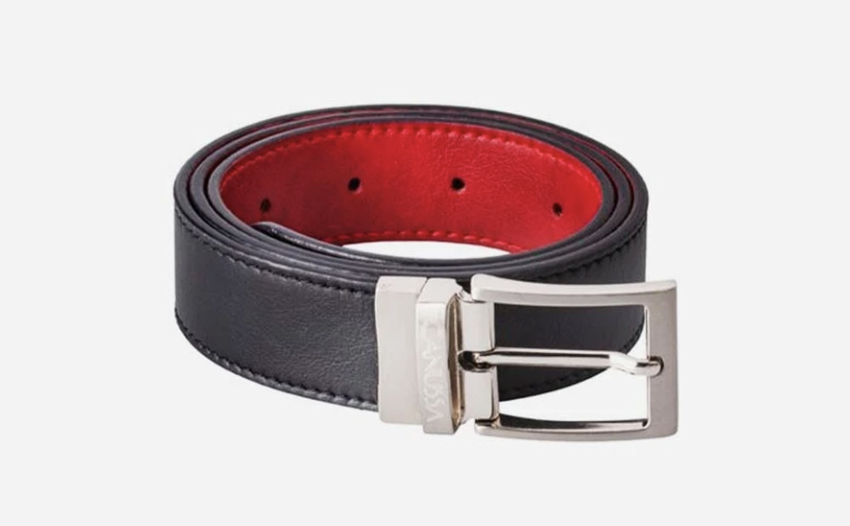 ---
Cloth or Fabric Belts
Cloth belts often come as an attachment to your pants, jumpsuit, shorts, or dress in the same exact material. The best way to make this type of belt stand out lies in how you tie it.
Bow with two loops for long belts
Tie your belt the same way you tie your sneakers! This will have two loops and two tails.
Bow with one loop for medium length belts
Pull your belt so one side is longer than the other. Tie the two pieces together like you normally would.
Take the shorter side and make a loop.
Take the longer end and loop it around your first loop. You should see a hole between the tie and your first loop.
Push the longer end down and through this opening. To tighten, grab the first loop and pull down on the longer end. You should have one loop and two tails.
Two tails for short belts
Tie the two ends together like you normally would and take note of which end is under and which end is over the belt.
Take the end that hangs over the belt. Feed it under and up, creating a small loop. Push the end down through the loop and tighten.
Take the other end that hangs under the belt. Feed it up and behind the belt, leaving a loop. Push the end through the loop towards the center of your belt and tighten. You should have a knot and two tails.
Optional: if you don't want any tails, continue to wrap them around the belt.
---
To Consider Before You Buy
Do you want your belt to sit on your hips, at your waist, or both?
For a cloth belt or a belt that can be adjusted to any length, this won't matter as much. It becomes important when you're looking at a belt with a buckle.
Since your waist and hip measurements are not the same, you should be looking for a belt that has notches all around or at least enough notches to adjust to your waist. Measure both your hip and waist and compare this to the length of the notches if you want your belt to multitask.
If you don't have enough notches, you can always add them depending on the material and tools at your disposal (search for a how-to here).
What thickness do you want your belt to be?
Most belts are around 1.5" wide so anything significantly thicker or thinner is going to be more of a statement piece. If you want your belt to fit in your belt loops, make sure you measure the loops and compare the thickness before purchasing.
A thick belt looks best worn at the waist and many are a stretchy elastic material. This is more comfortable than leather, which doesn't have a lot of give and tends to dig in at the waist. A thinner belt can be worn at the waist or hips and should fit most belt loops.
What color/style are you looking for?
A black or brown leather belt is an essential piece for any wardrobe and will go with almost anything. If you're looking for a statement piece or pop of color, leather might limit you.
In that case, look for a different material, like suede or cloth, for a brighter pop.