Although Tory Burch Sandals are the perfect summer wardrobe staple, the price not be the most budget-friendly out there. At around $198 per pair, some say it's worth it, but others are looking for alternatives (and we don't blame them).
No worries, though—you're in luck. We found the closest lookalikes to your favorite Tory Burch sandals that look so real, no one will know the difference.
Read our Tory Burch Sandals Dupe Guide to find designer-inspired sandals at every price range.
RELATED: 15 Best Chunky Sandals You Need ASAP
Tory Burch Miller Sandal Dupes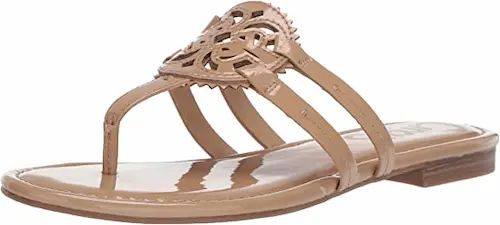 These sandals are probably the best Tory Burch Miller Sandal lookalikes, and the price is a steal.
They have over 35 different colors and patterns to choose from, quite like the large selection of Tory Burch sandals.
Some customers even said these shoes were more supportive than the Tory Burch ones because there is a double strap on the width of the shoe.
If you are looking for a cheaper sandal for summer, this dupe is more than half the price and comes with a lot of perks!
---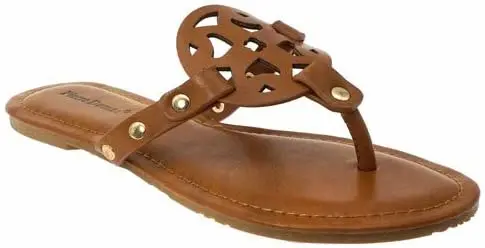 Except for some minor design changes, these shoes appear to be replicants of the genuine Tory Burch sandals. There are 40 color and pattern options with variations of style and design, so you can replicate the look with any outfit.
Even though the shoe's upper part isn't genuine leather, the bottom is. Plus, it is cushioned to make it easier on your feet.
---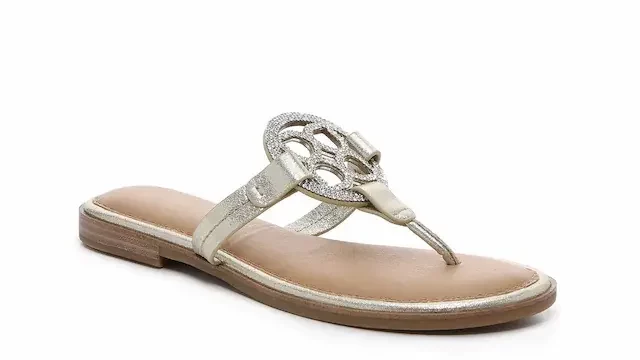 These shoes might not be the same quality of leather Tory Burch sandals, but they do look super similar and come at a much better price. 
If you like Tory Burch sandals for the style, this is a great option on a budget. Some colors are even as low as $25 per pair!
---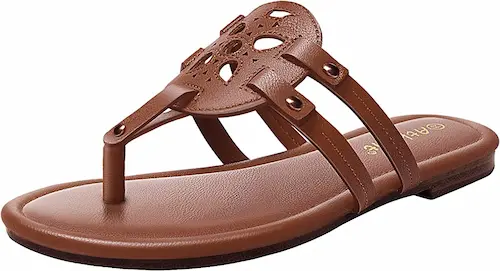 These sandals are a bit more of a bohemian version of the Tory Burch sandals, with double straps on each side and neutral tones for color options. However, they still look similar to the real thing. 
Additionally, these shoes were designed for comfort, offering cushioned EVA foam midsoles, soft webbing toe posts, slip-resistant rubber soles, and more.
If you want the designer look along with all-day comfort, these sandals are for you!
---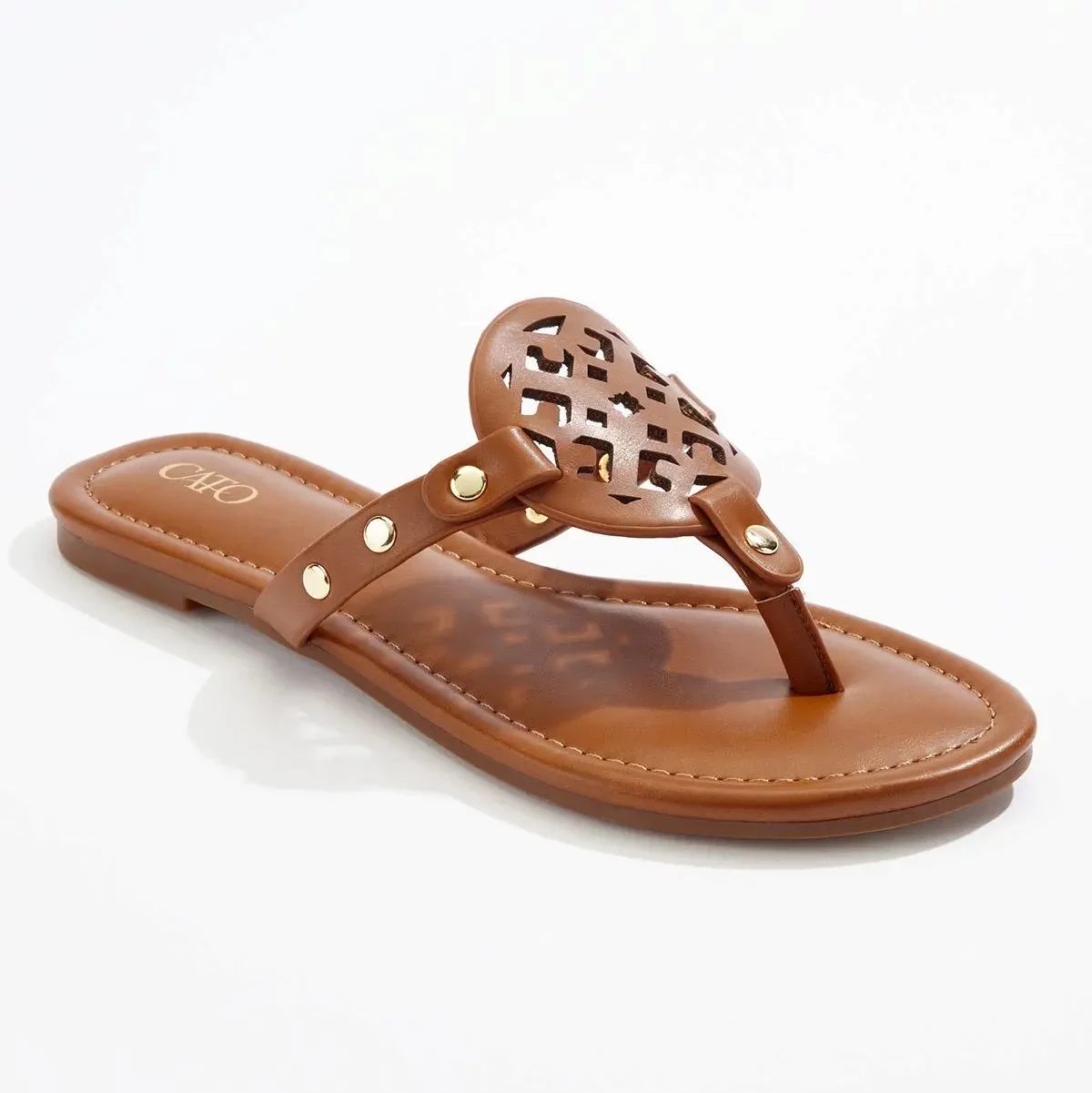 If you're looking for a super cheap dupe, you won't find anything better than these.
They even have some extra rivets on the side to add some bling to your shoes.
However, these sandals have limited sizing from sizes 6-11. There also seems to be only a tan color option currently available. However, it is one of the cheapest dupes on the market, and it looks very similar to the real thing.
---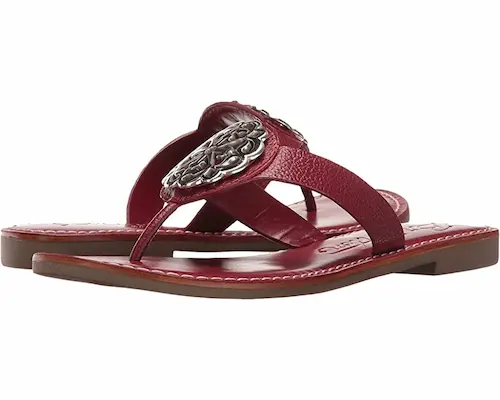 These shoes are a match if you are looking for similar quality to the Tory Burch sandal collection.
Though they run for about the same cost as the original Miller sandals, they are made with a genuine leather upper, silver-plated Ferrara ornamentation, leather lining, and a rubber sole. They even have stitching around the edge of the shoe. 
A fun fact about these shoes is they were made in Brazil. As a result, these sandals have more of a vertical strap appearance, giving them more of that designer look.
---
Tory Burch Miller Cloud Sandal Dupes
Tory Burch Miller Cloud sandals got the name because these sandals make you feel like you're walking on a cloud. With a molded footbed wrapped in soft leather and a dual-density foam core, you can't go wrong with getting a pair of these shoes.
However, you are paying for comfort at a $200 price tag. So, check out these dupes to get the same look and feel at a reasonable price.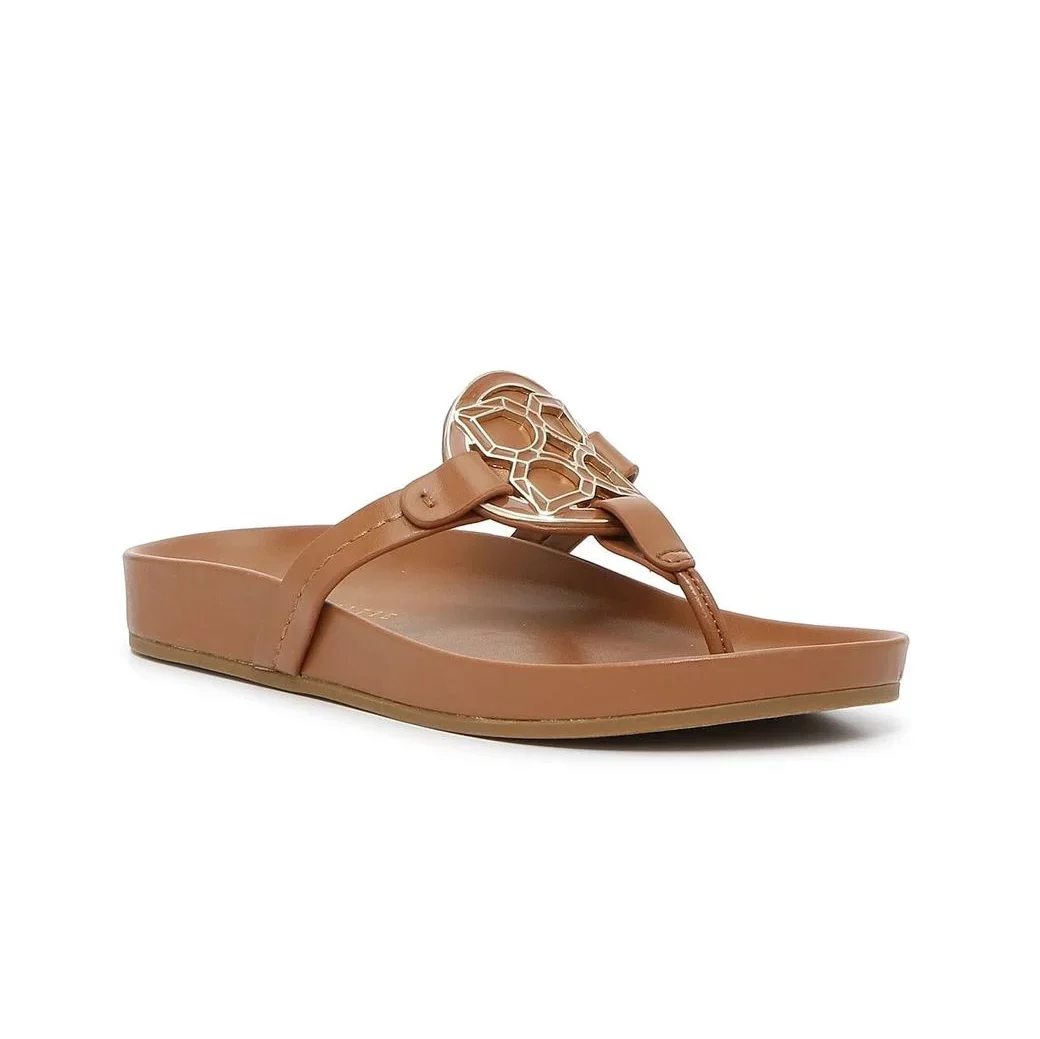 This brand appears twice on our list because they know how to make a good Tory Burch sandal dupe. 
Just like the Miller Cloud sandals, these sandals have a thicker appearance to provide more arch support for your foot. In addition, they offer a contoured footbed that molds to your foot to add more comfort and versatility. 
These shoes are $35 and come in white, black, and cognac. Unfortunately, they are not made from real leather, but that doesn't mean they miss when it comes to comfort.
---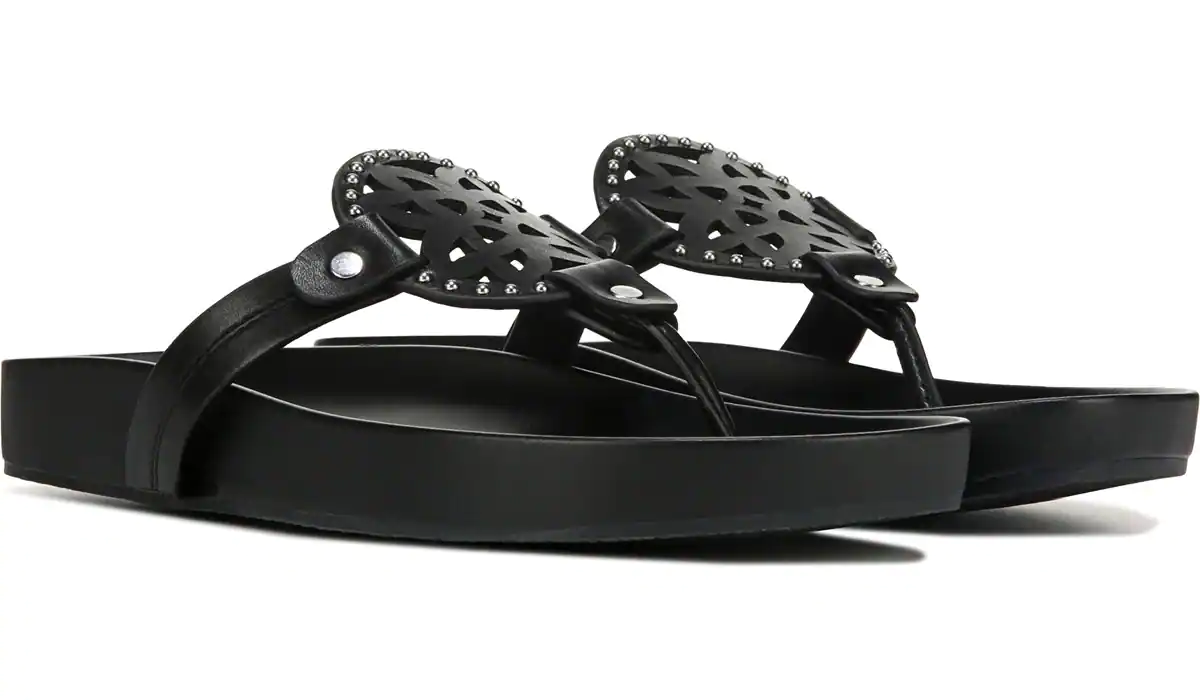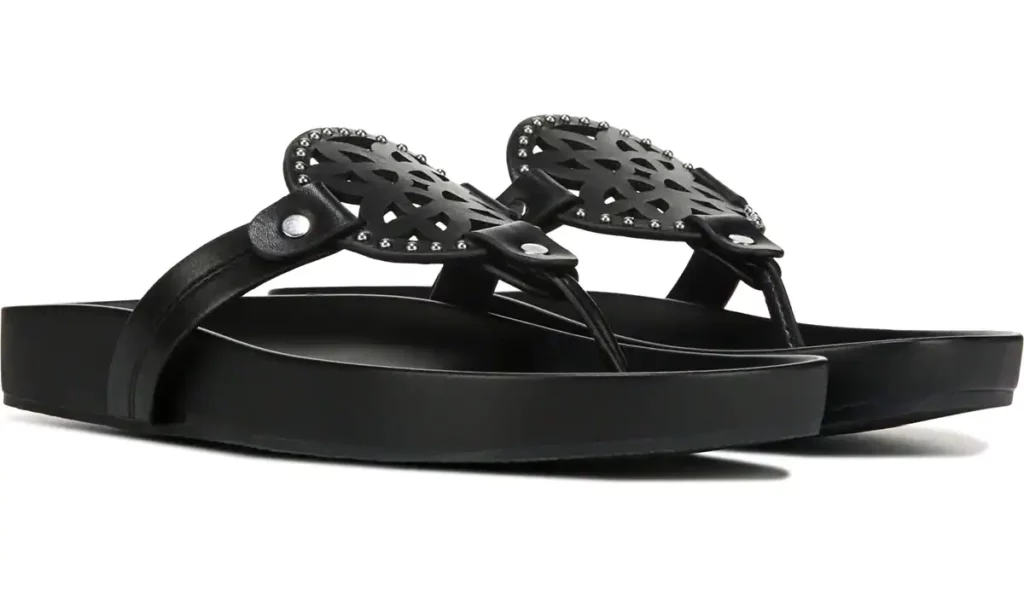 These shoes may be synthetic, but they do have a cushioned foam footbed and midsole for maximum comfort and support. So whether running errands or heading to the beach, your feet will be happy to come along.
Plus, this design has silver rivets surrounding the medallion centerpiece as a nice touch. You can also typically find these on sale!
---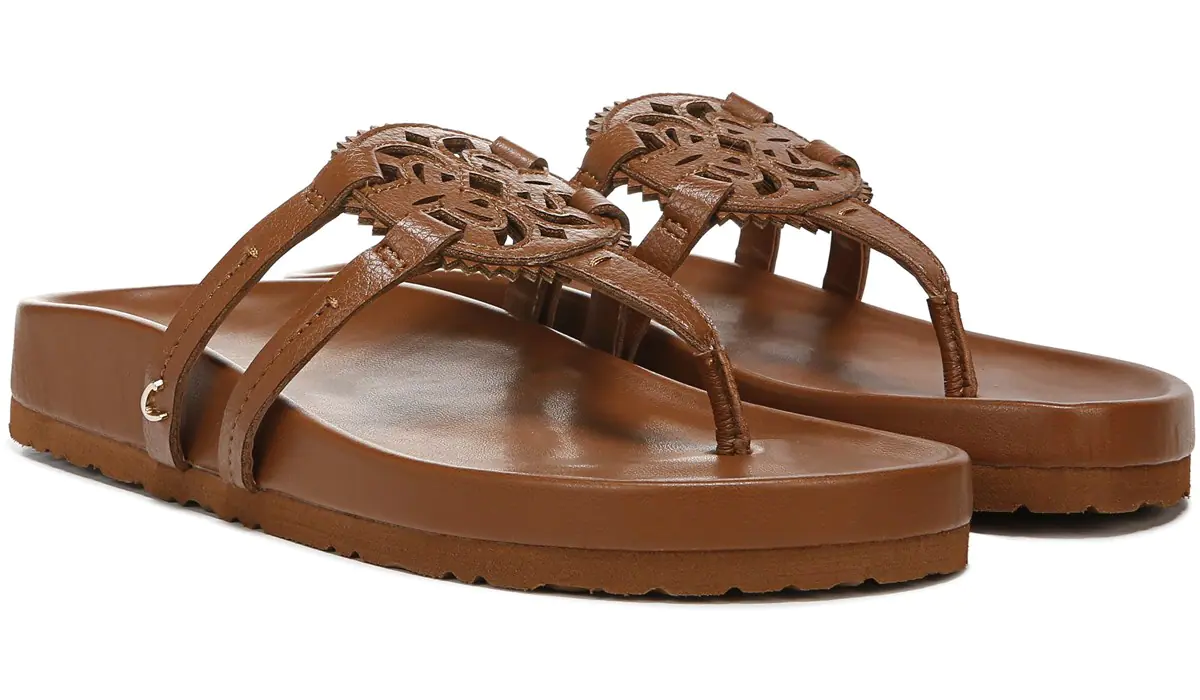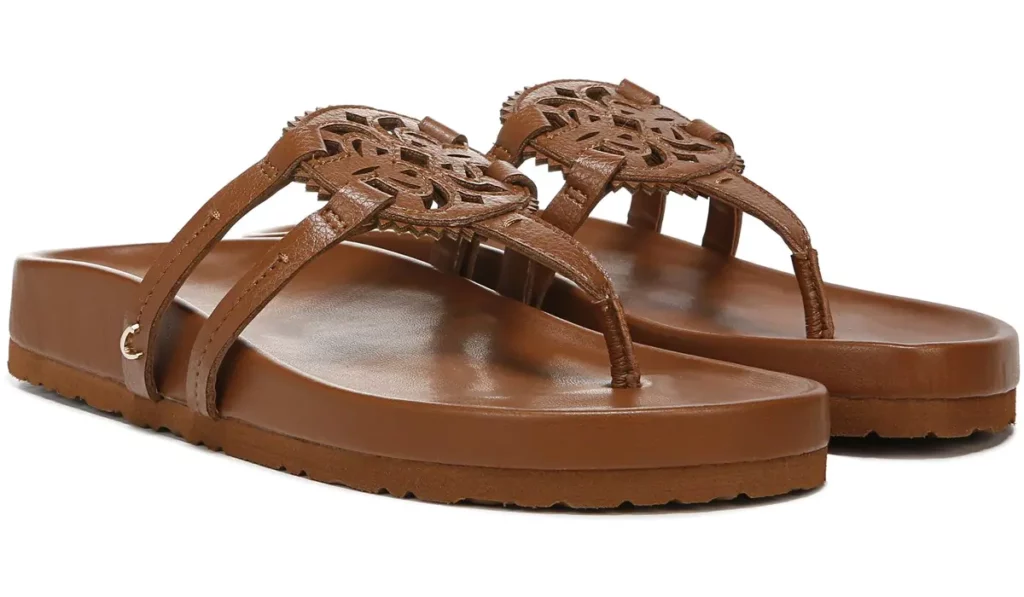 If you're looking for something with a little more height, these chic sandals are a stand-up option (pun intended). They come in some fun and quirky styles and have your back when it comes to comfort.
Plus, the double strap makes the shoe even more secure and supportive for walking. All in all, they're the complete package.
To Summarize
There are plenty of similar options out there when it comes to finding a good Tory Burch sandals dupe. Spending $200 on shoes is just not on everyone's to-do list, so finding a reasonable alternative can make or break your fit. 
Whether you prefer comfort over style or pattern over price, there is a shoe for everyone on this list. Happy shopping!