I have a love-hate relationship with mascara because it makes my eyes look beautiful, but it's such a pain taking it off (especially when I accidentally buy the water-proof kind). 
Getting lash extensions has always been tempting but costly, plus it's a hassle and feels damaging to my lashline. 
Apparently, there is a better way to enhance your lashes naturally. Introducing Liquid Lash Extensions Mascara from Thrive Causemetics, a viral mascara created to look like you have lash extensions without the commitment or the cost. 
But does this mascara actually do what it claims? Read our Thrive Mascara reviews to find out if it's worth the hype.
What is Thrive Causemetics?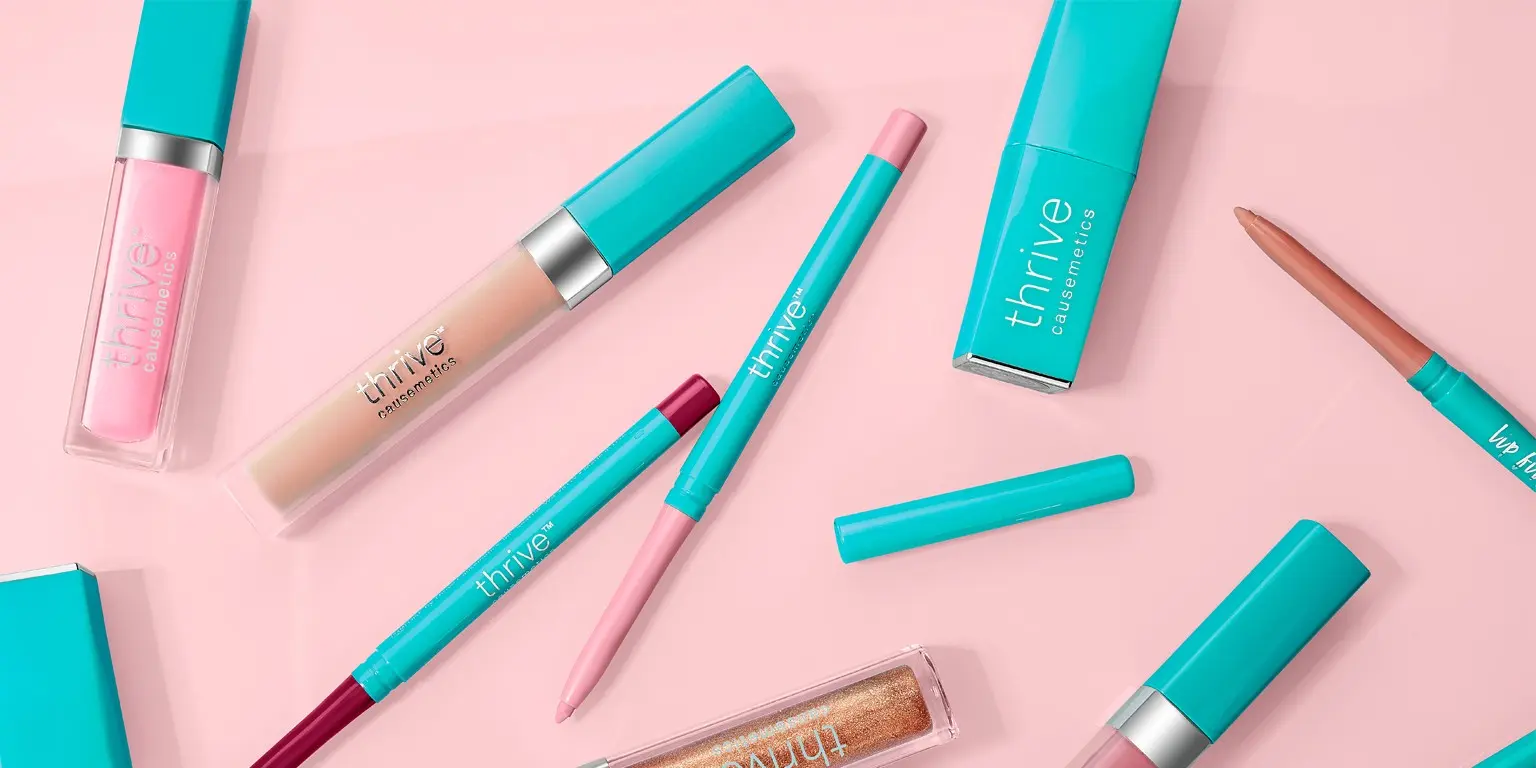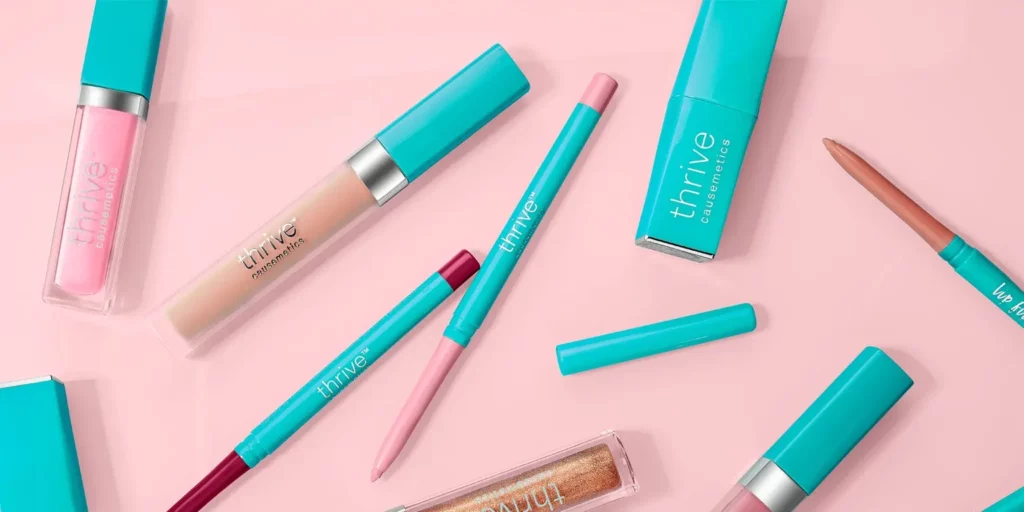 Launched in 2015 by makeup artist and product developer Karissa Bodnar, Thrive Causematics was born to not just make wonderful beauty products, but to also empower and uplift diverse communities.
Every product purchased from Thrive Causemetics is a donation to help said communities thrive and succeed. Such organizations Thrive partners with and donate to include non-profits that help combat homelessness, cancer, domestic abuse, and more! 
Though Thrive Causemetics offers an impressive makeup collection and skincare collection, today we're going to be focusing on Thrive Causemetics' award-winning Lash Extensions mascara. 
Thrive Mascara Reviews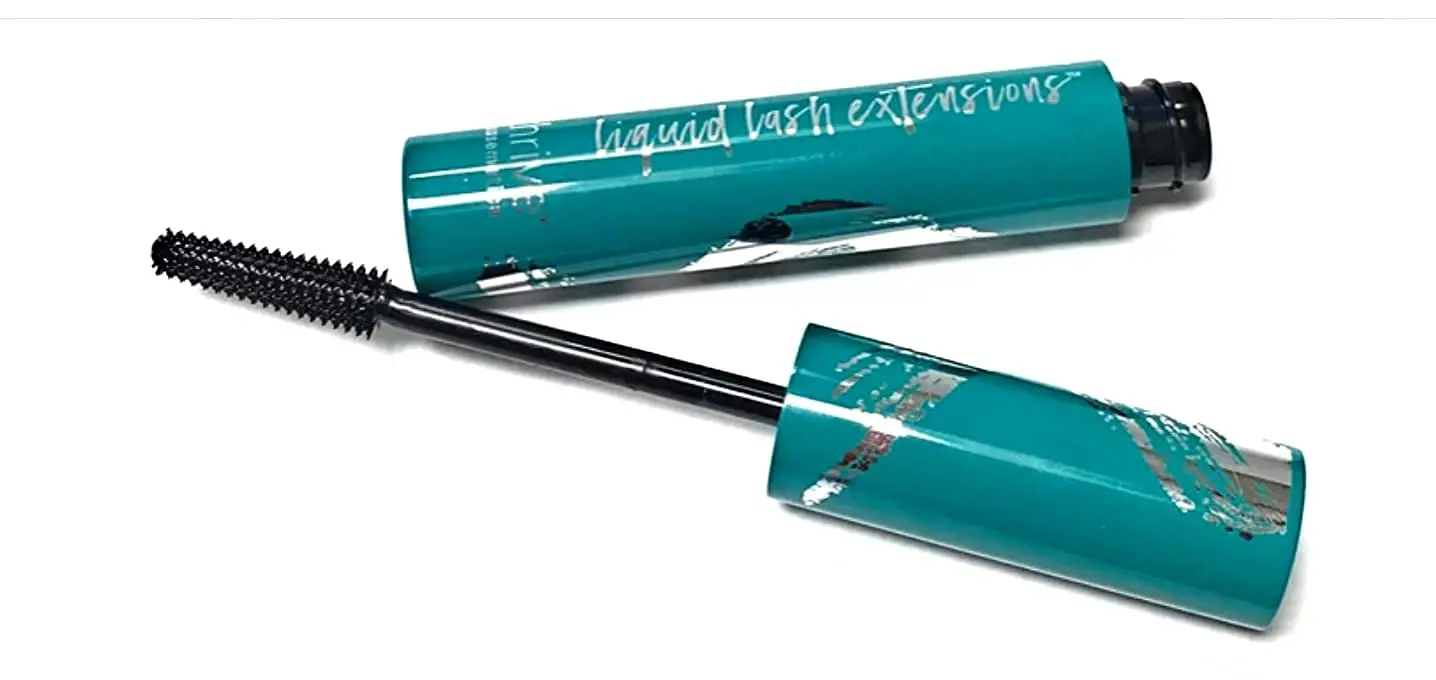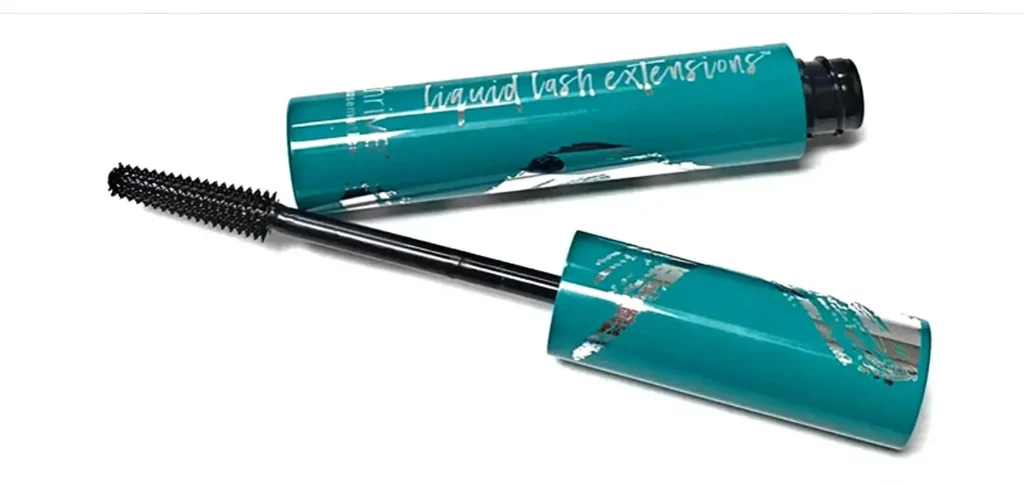 Overall: ★★★★★ 4.5 stars
The Thrive mascara has gone viral over and over again. It has also been featured and awarded in beauty publications for being one of the best mascaras as of 2020. With fantastic results and an awesome formula, we think the Thrive Mascara is a product every makeup lover must try. 
We love this mascara, but it isn't perfect for everybody. Some people dislike the wet formula and a few people experienced flaking after a long day of wear, plus some people dislike the stiff feel of their lashes after they use this mascara.
That being said, flaking could have occured because they didn't apply correctly. Because of Thrive's tubing formula, flaking can be prevented by applying additional coats of the product when you initially apply the mascara.
Best of all, the brand has an excellent return policy. You do have to pay for return shipping, but we think it's worth paying $5 to potentially discover your new holy grail mascara.
Price: ★★★★ 4 stars
Thrive's Liquid Lash Extensions Mascara retails for $25, but you can also get slightly better prices with some of their bundles (we're loving the holiday sets).
This is clearly not a drugstore-level makeup price, but it's an attainable price that's on-par with other mid-range makeup brands. Customers say this mascara is totally worth the price! 
Formula: ★★★★★ 4.5 stars
This Thrive Mascara is packed with awesome ingredients like castor seed oil, shea butter, carnauba wax, and other emollients. The formula is 100% vegan and cruelty-free in addition to having no sulphates, parabens, synthetic fragrances, and phthalates. 
Even better, this mascara has Flake-Free Tubing Technology where each lash is coated in a lightweight "tube" that's meant to build on the lash and give you maximum length!
The formula is also supported by an Orchid Stem Complex to support and promote healthy, longer-looking lashes.
This mascara received a 3 rating on EWG. It's not a 1, but it's still pretty impressive compared to many other mascaras out there. Their product page shows a detailed list of ingredients.
What Customers Are Saying
We combed through the tons of Thrive mascara reviews so you don't have to and pulled out some common things real customers are saying. 
Here's the tea:
Gives lashes so much length
Could definitely give more volume, most people use lash curlers to boost volume
Super easy to remove
Doesn't smudge or flake as long as you apply correctly
The formula is really liquidy, but it still dries fairly quickly (some customers dislike the wet formula)
Some people say it flakes a little (we haven't had this issue), but the flakes are easy to wipe off and doesn't leave dark marks
It doesn't smudge, even when rubbing eyes or when you get watery eyes (it can even make it through a good cry)
Can make lashes feel stiff, some people prefer softer lashes
Can be clumpy or spidery if you don't apply with caution
The Bottomline
Based on Thrive mascara reviews as well as our own experience, we think this product is absolutely worth the hype. It's a holy grail mascara for so many people and has gone viral for a reason.
Although not everybody has an amazing experience with it, Thrive wants their customers to be happy and allows returns within 90 days (you just need to pay $5 for return shipping).
Having your lashes look cute and poppin' can absolutely change your appearance and boost your confidence, so if you're looking for a new mascara to try, Thrive is one of our top picks! 
Thrive Mascara Alternatives
If you don't know if the Thrive Liquid Lash Extensions mascara is the best option for you, we recommend checking out these alternatives as well.
FAQs
How to remove Thrive Mascara?
You can use your favorite cleanser or makeup remover to remove Thrive Mascara, however the website claims all you need is a washcloth and warm water. Rinsing off the mascara with downward sweeping motions will cause the tubing formula to rinse off each lash. 
Is Thrive Mascara safe?
Yes, Thrive Mascara is safe to use and has been dermatologist and ophthalmologist tested and approved! The mascara was rated a 3 on EWG and you can read more about why.
Does Thrive Mascara help lashes grow?
Yes, with Orchid Stem Complex and ingredients like castor seed oil, Thrive Mascara claims to promote growth and healthy lashes.
How do you apply Thrive Mascara without clumps?
Thrive Causemetics suggests to either curl your lashes first, and then apply the product from the root to the tips. Once the lashes are still wet, apply more coats as desired for a flake-free, clump-free look. We've had best results when we apply the mascara slowly.