Let's be real: the options for men's clothing are not as expansive as they are for women, and there are far fewer brands and companies that strictly cater to men's fashion needs. 
But fear not, today we're reviewing a brand created by men and for men — The Perfect Jean NYC.
As implied by its name, The Perfect Jean prides itself on offering comfy and stylish jeans with just the right amount of stretch for bros and dudes alike. 
If you want to see if The Perfect Jean lives up to the hype and actually created the "perfect" jeans, keep reading our The Perfect Jean review! 
What is The Perfect Jean?
The Perfect Jean was founded in 2019 by besties Ovadia Labaton and Zack Arnold and is currently based in New York City.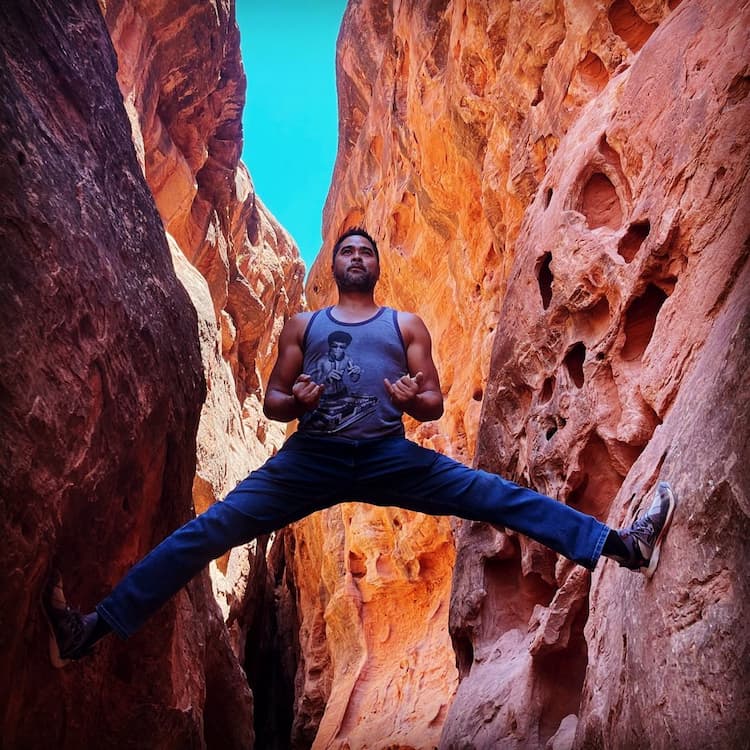 The company's mission is to offer fellow men the comfiest everyday jeans with the softest fabric and perfect stretch. 
As a plus, the brand is also pretty hilarious. One of The Perfect Jean's mottos about its jeans is, "Stretches So Your Nuts Ain't Crushed." You have to admit, this is pretty persuasive. 
The Perfect Jean: Overview
Despite silly antics, The Perfect Jean doesn't play with their product quality. 
TPJ believes jeans should be soft and stretchy, maintain their shape, be sustainable, be accessible, and make you feel great!
Though jeans are the star of the show, The Perfect Jean also carries The Perfect Tee, The Perfect Hoodie, and The Perfect Jorts.
The Perfect Jean Reviews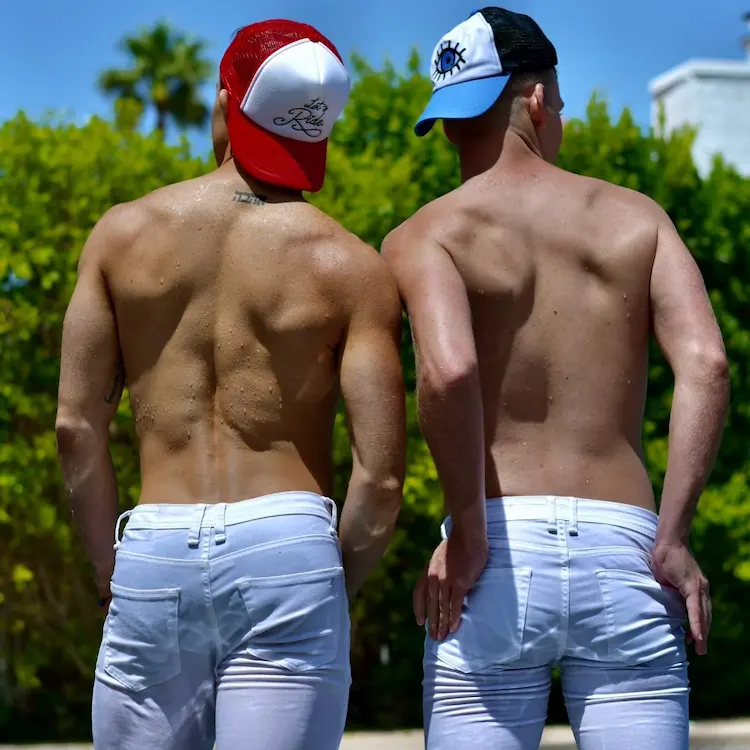 Overall: ★★★★★ 4.75 stars
There are a ton of amazing reviews raving about The Perfect Jean. The fit, quality, washes, and styles TPJ offers are what men's closets dream about.
Shoppers praise the fit of the jeans and how breathable it is in the crotch area. The jeans are indeed squat-proof with deep pockets!
With great quality and soft fabric, what's not to love?
Price: ★★★★ 4 stars
TPJ jeans are definitely a bit pricier than Hollister or American Eagle, but if you're going to buy pants, you might as well buy a pair that you know will last a long time and is more likely to fit perfectly. 
That being said, prices aren't terrible (we've seen much more expensive jeans). Prices start at $79.99 and some styles can reach $89.99.
However, judging from The Perfect Jean reviews, these pants are durable and last a long time (plus, their free returns policy ensures you won't be stuck if you don't like them).
Quality & Sizing: ★★★★★ 5 stars
According to many customer reviews, the jeans are very high quality and super durable.
Thanks to a fabric blend that includes cotton, polyester, viscose, and spandex, these jeans are super soft and stretchy, providing the ultimate comfort — even after a good amount of wear. 
Because of the stretch, TPJ recommends sizing down if you're in between sizes.
Product Variety: ★★★★★ 5 stars
TPJ offers five different jean styles and twelve different washes to accommodate everyone's fashion sense. 
The styles TPJ offers include:
Some of the washes TPJ offers include:
What Customers Think
Shoppers are loving this brand and everything they have to offer. Just for you, we read tons of real The Perfect Jean reviews from real customers to get the inside scoop. 
Here's what TPJ customers are saying:
Now that we've gone over the overall review of their jeans, let's get into some products!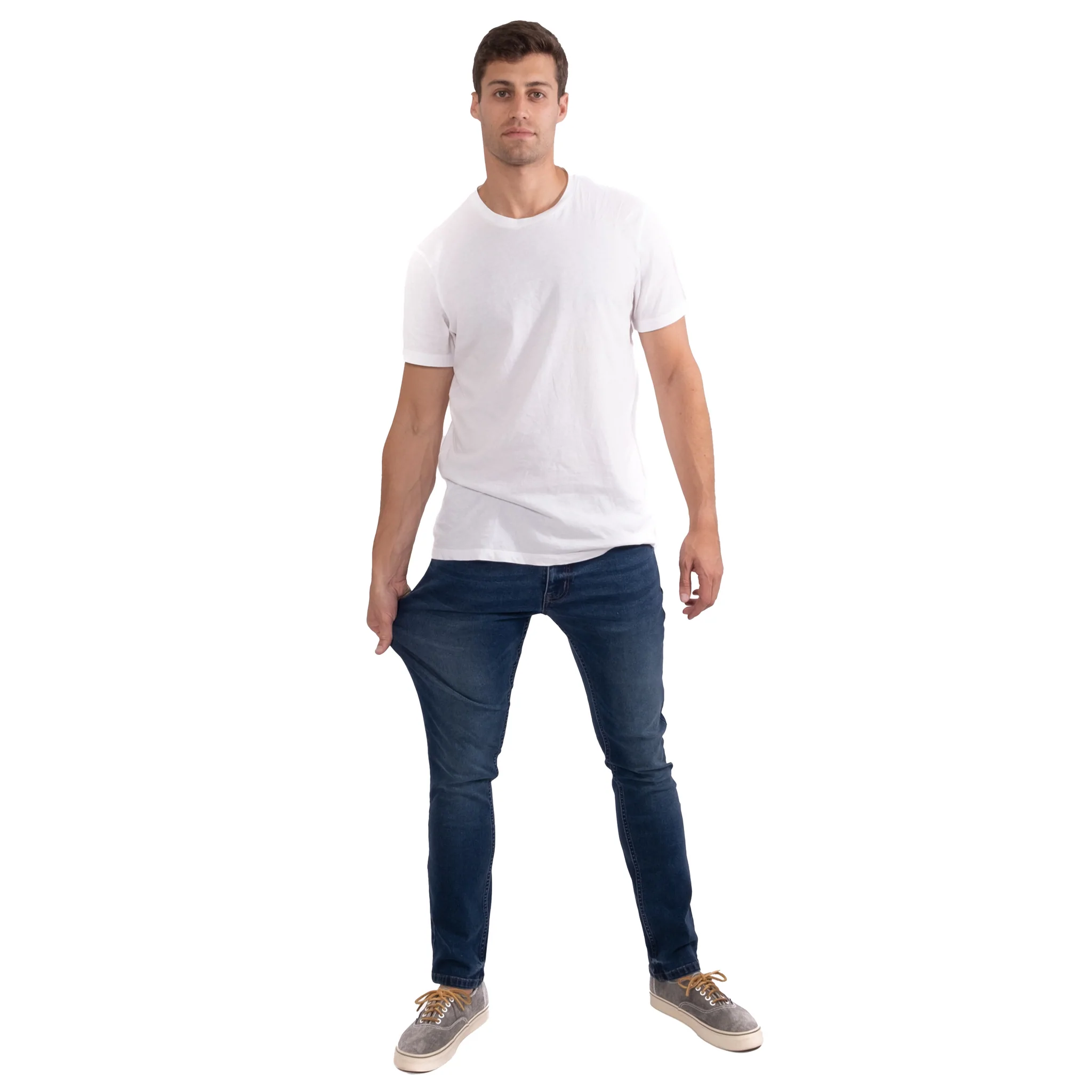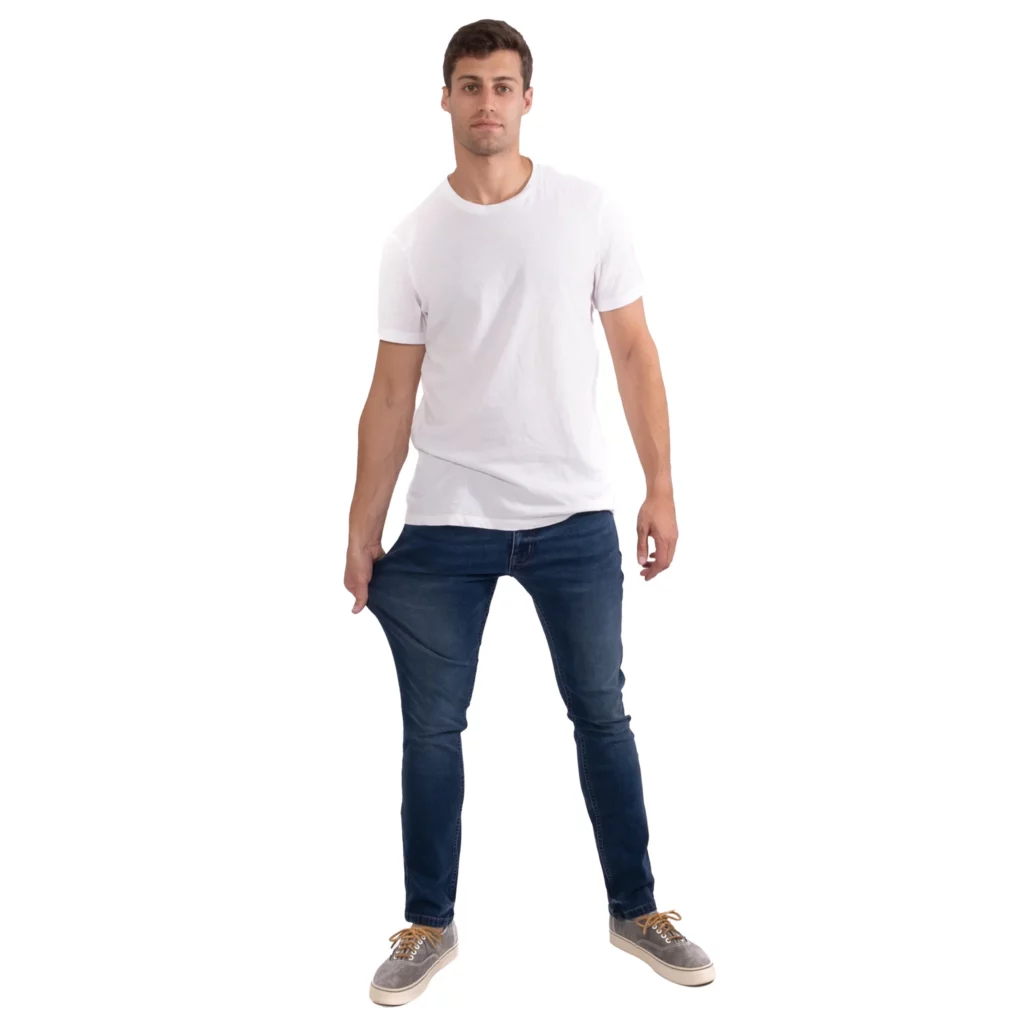 Rated at 4.8 stars on TPJ's website, these skinny jeans are comfortable and snug. Despite them being skinny jeans, there's enough room so that it doesn't feel like your legs (or other things) are choking. 
These jeans are $79.99 and can come in any of TPJ's signature washes. These pants sit low on the waist, are skinny to the knee, and are extremely fitted through the hips and thighs! 
---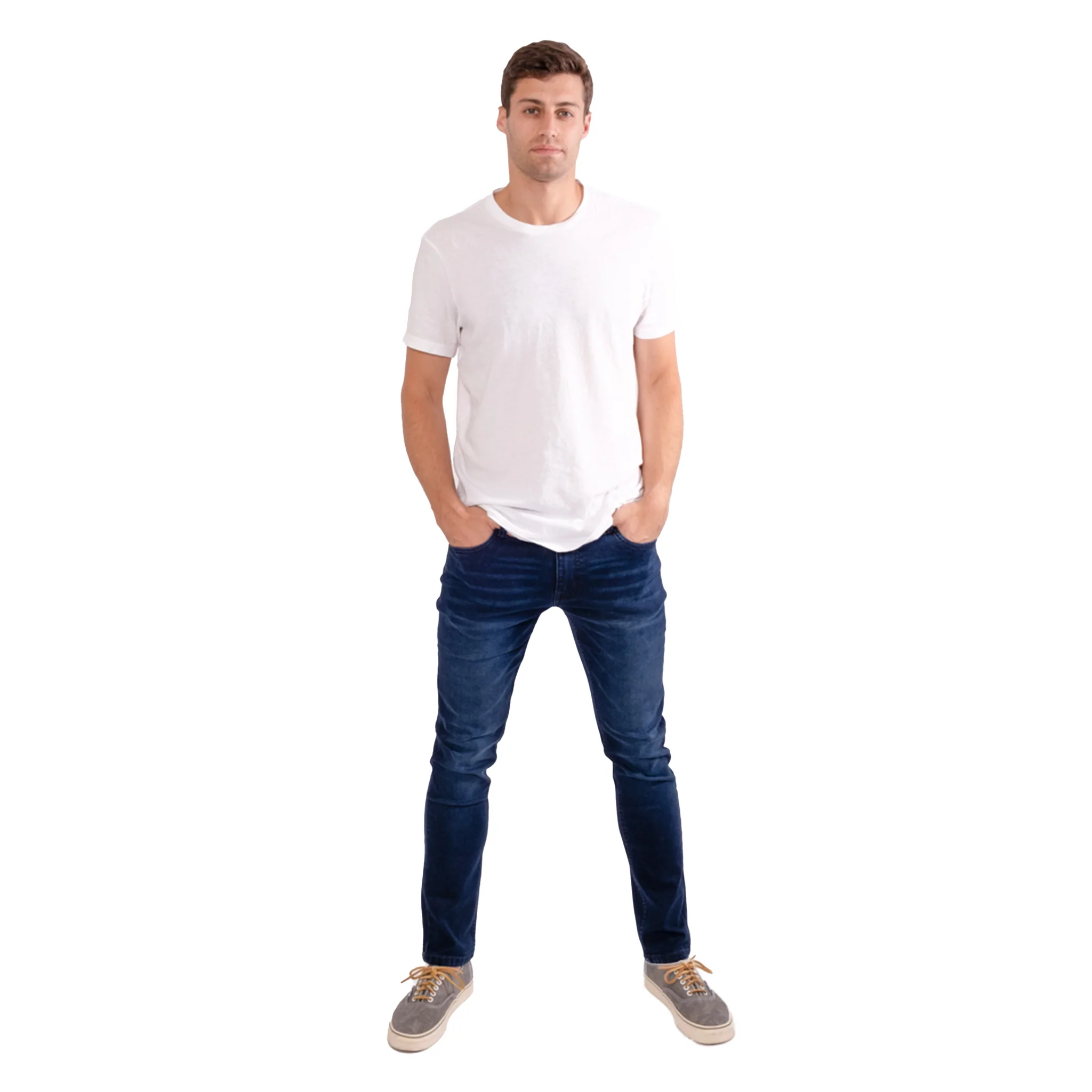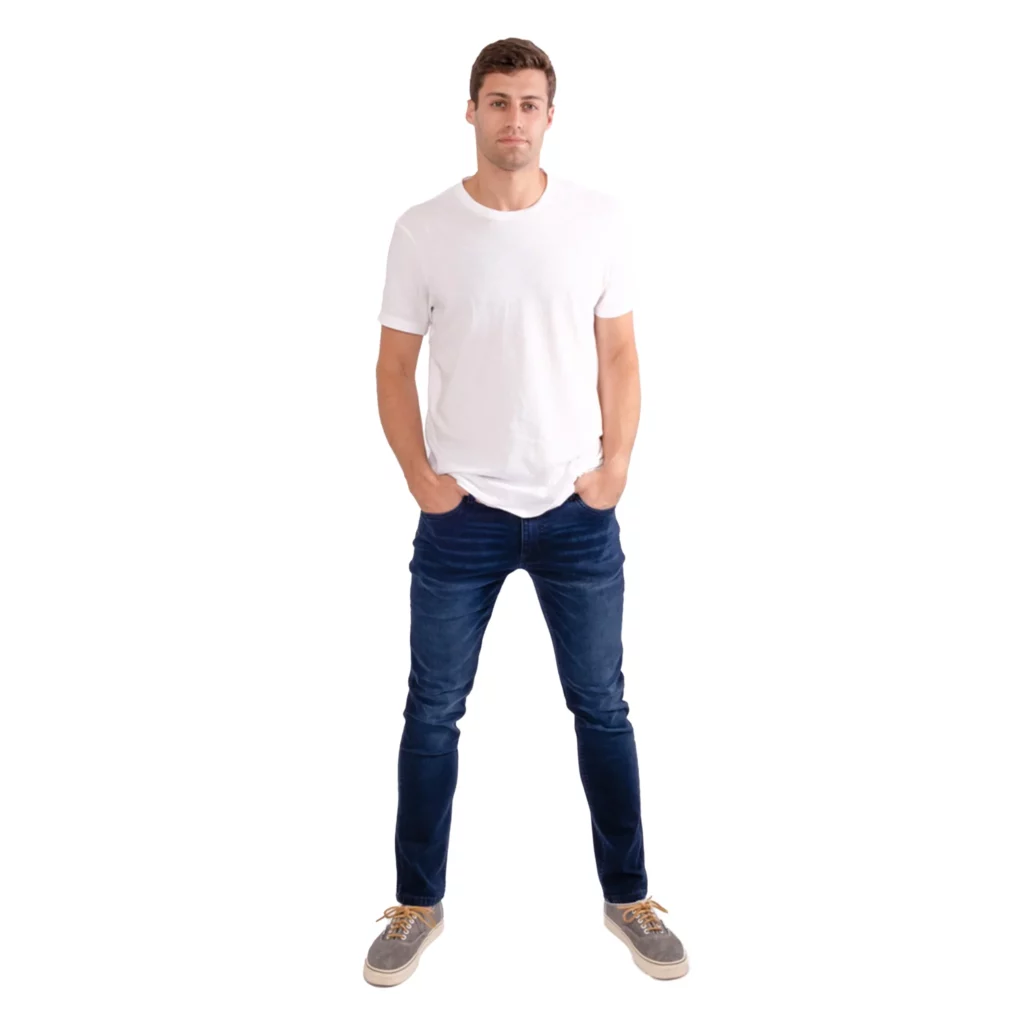 Also priced at $79.99, these jeans have a bit more width than TPJ's skinny jeans but are still slim-fitting. The fit is not too tight through the hips and thighs, while also being perfectly tapered. 
Customers love the soft fabric and how they look in these pants, and it has a near-perfect rating of 4.8 stars. 
---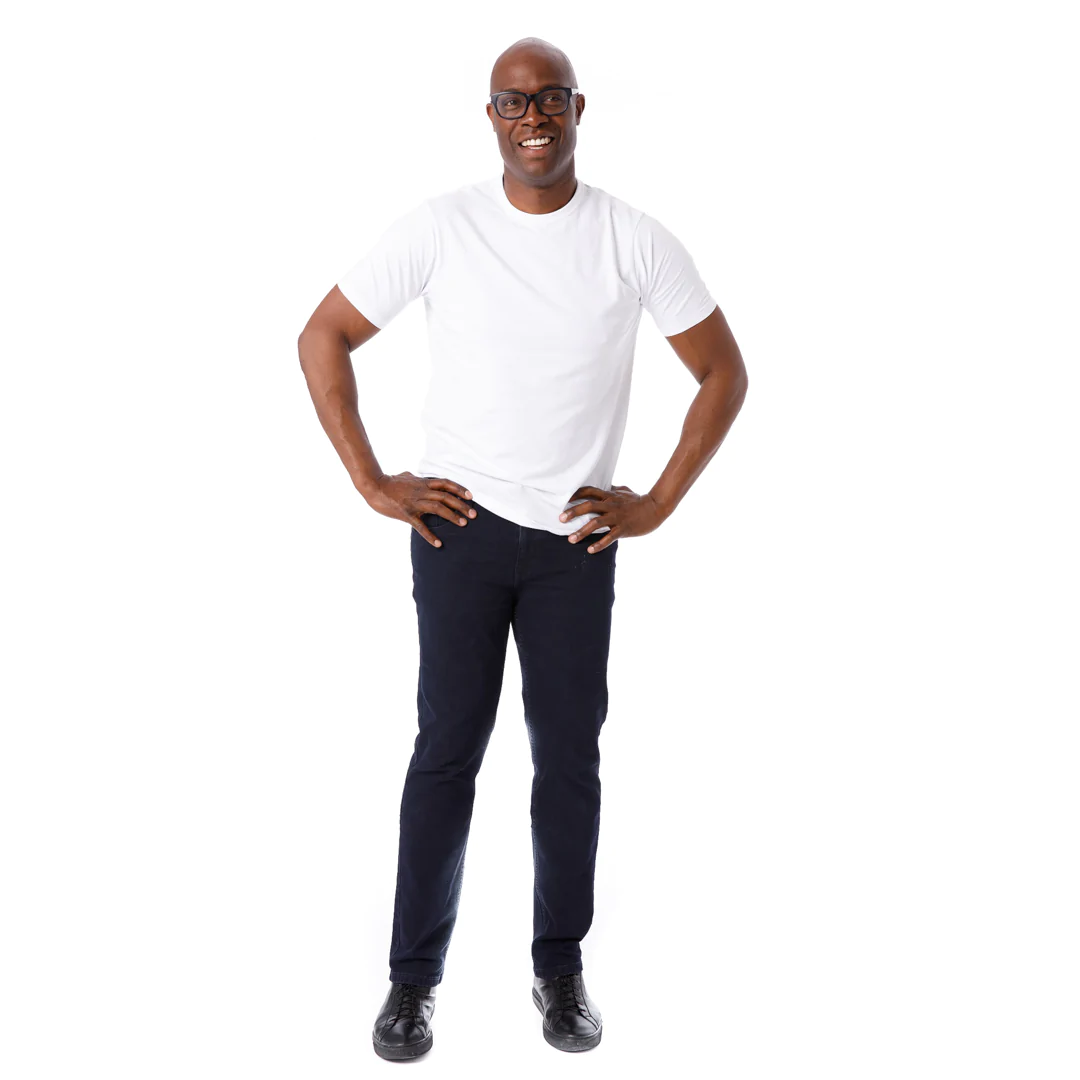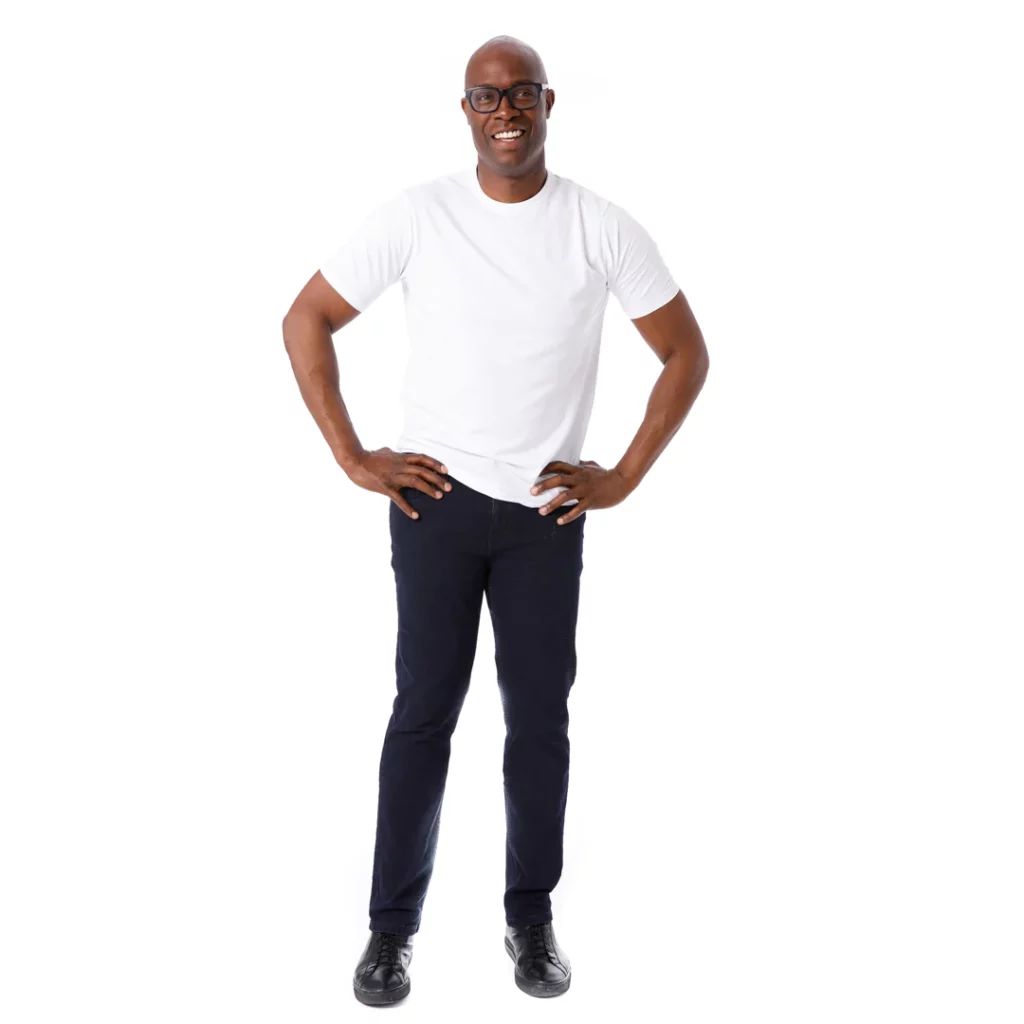 Priced at $89.99, the athletic fit pair of jeans sits at the middle of the waist and has a liberal fit throughout the hip, thighs, and knees, making this style perfect for bigger men. 
Customers are raving about these jeans, talking about how wonderfully they fit and how comfortable and soft they are, as seems to be the running theme for all of TPJ's jeans!
---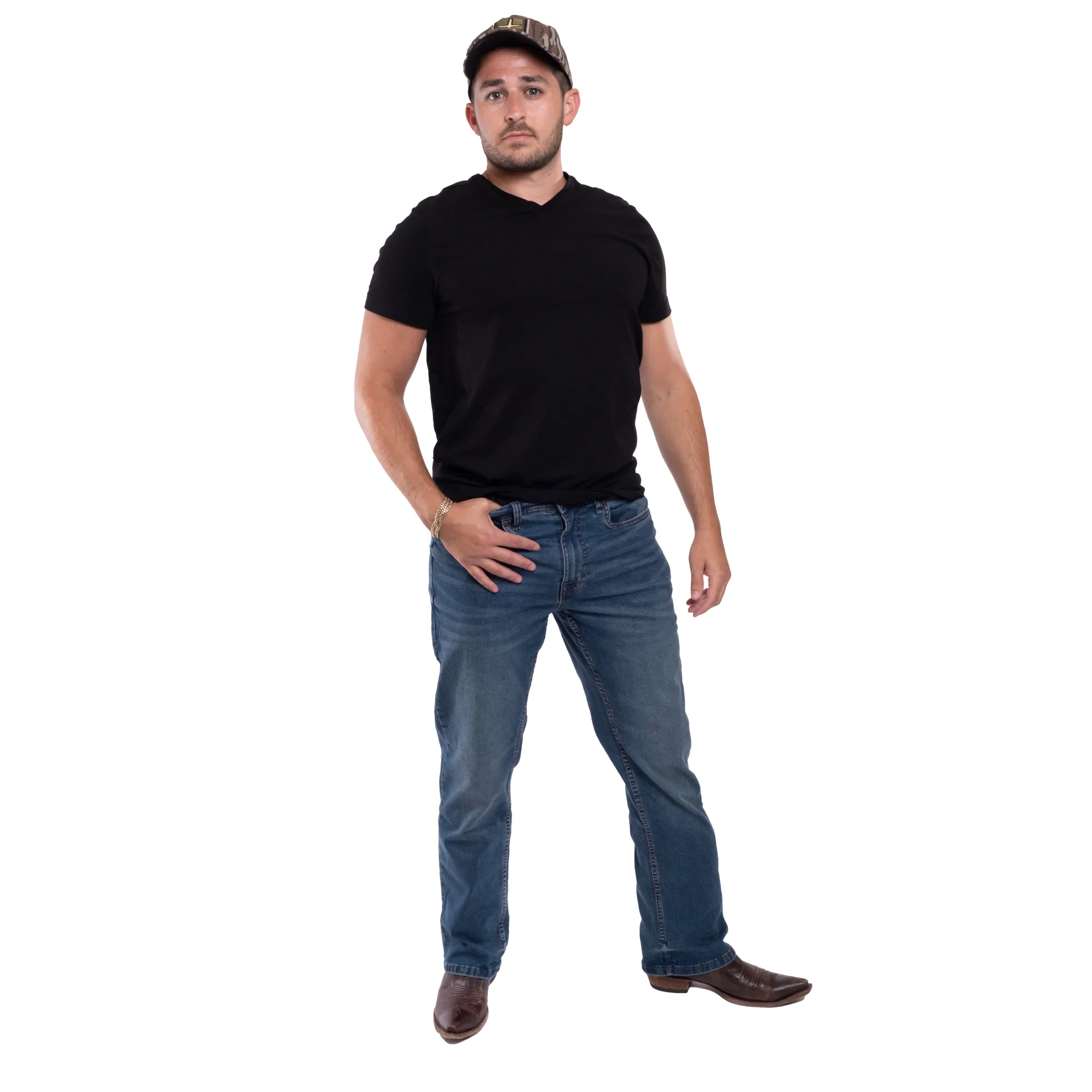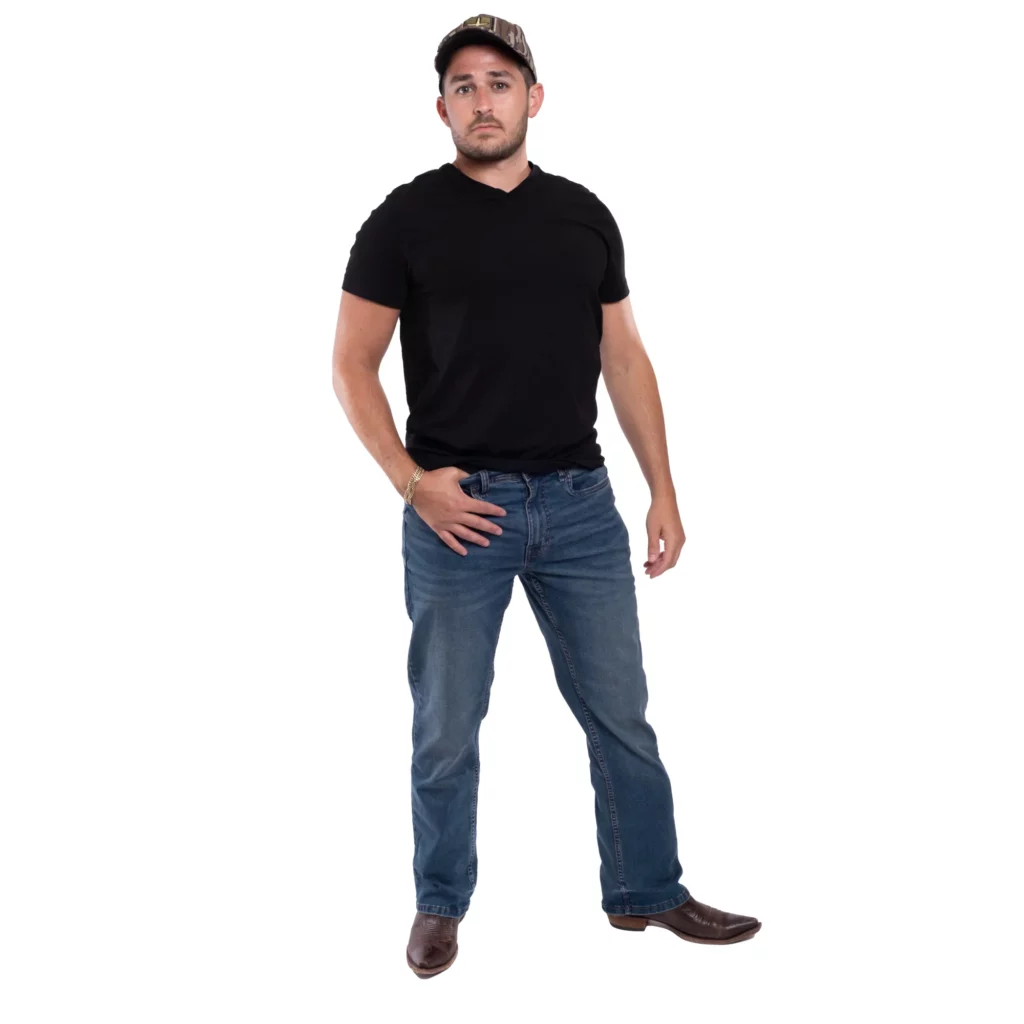 Similar to TPJ's slim thick fit, these pants have a medium rise and are fitted through the hips, thighs, and knees, then they gradually widen until there's a slight flare at the end for a little fun. 
As proclaimed by TPJ themselves, these jeans are perfect for cowboys, ranchers, and truck drivers who want to fit their boots (and booties) into their pants with no struggle.
These jeans are $79.99, but customers are saying it's definitely worth the money. To quote one review, "Just give up the loot and get them." 
---
Return Policy
The Perfect Jean has a 30-day free returns policy. 
The return process is simple. All you have to do is go to TPJ's return and exchange portal and put in your order number and further information needed. This alerts TPJ of your return or exchange request, and then a pre-paid shipping label will be given to you.
FAQs
Is The Perfect Jean worth it?
Yes, we think The Perfect Jean is absolutely worth giving a try. The pants are of great quality, cut wonderfully, and customers love them.
Who owns The Perfect Jean?
Ovadia Labaton and Zack Arnold own TPJ.
Will The Perfect Jean shrink?
The Perfect Jean will shrink a little due to washing — like other jeans — but should revert back to size once you put them on! 
The Final Verdict
For anyone who struggles to find well-fitting jeans, The Perfect Jean is absolutely worth giving a try. Best of all, their free returns policy ensures you can try risk-free and send them back if you're not a fan. 
We found nothing but good things being said about this brand, and it's always a joy going through the website and reading all the hilarious ways the company markets its products. Like TPJ says, it's "jeanius."
Overall, these pants are totally worth investing in. Who said women should get all the good stuff? Men deserve soft and beautiful pants, too.
The Perfect Jean Alternatives