Teepublic is a popular online clothing store for T-shirts, but the question of it's authenticity always seems to be brought up. Is Teepublic legit? Lucky for you, we decided to dive into this brand to find the answer – keep reading or our Teepublic reviews!
What is Teepublic?
To start off, Teepublic is known for being the world's largest site for independent artists to sell their work.
From shirts to stickers, notebooks, and mugs, Teepublic has it all and is open for anyone and everyone to sell or shop at.
This brand allows artists to upload designs that are printed on their shirts (as well as a variety of other clothing and accessories). It's very similar to brands such as Redbubble and Society6.
Want to Be an Artist?
If you're an artist who wants to sell more pieces without having to create them, TeePublic can be a great Avenue. Simply create your profile, upload your designs, and you're ready to go!
Artists receive $4 per shirt ($2 when they are on sale). When you first upload a design, it will be featured on sale for 72 hours, then will go to regular price.
Learn more about how it works.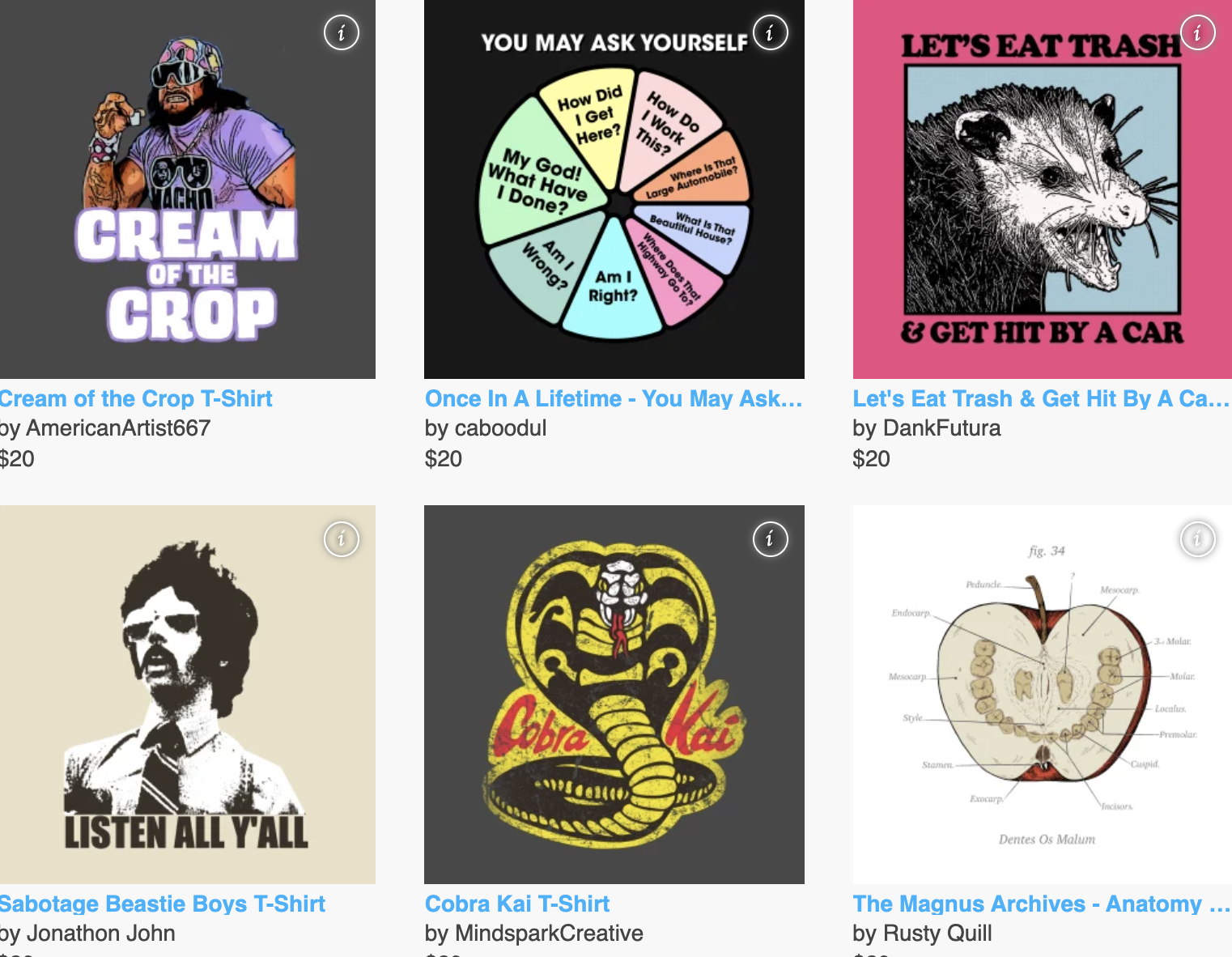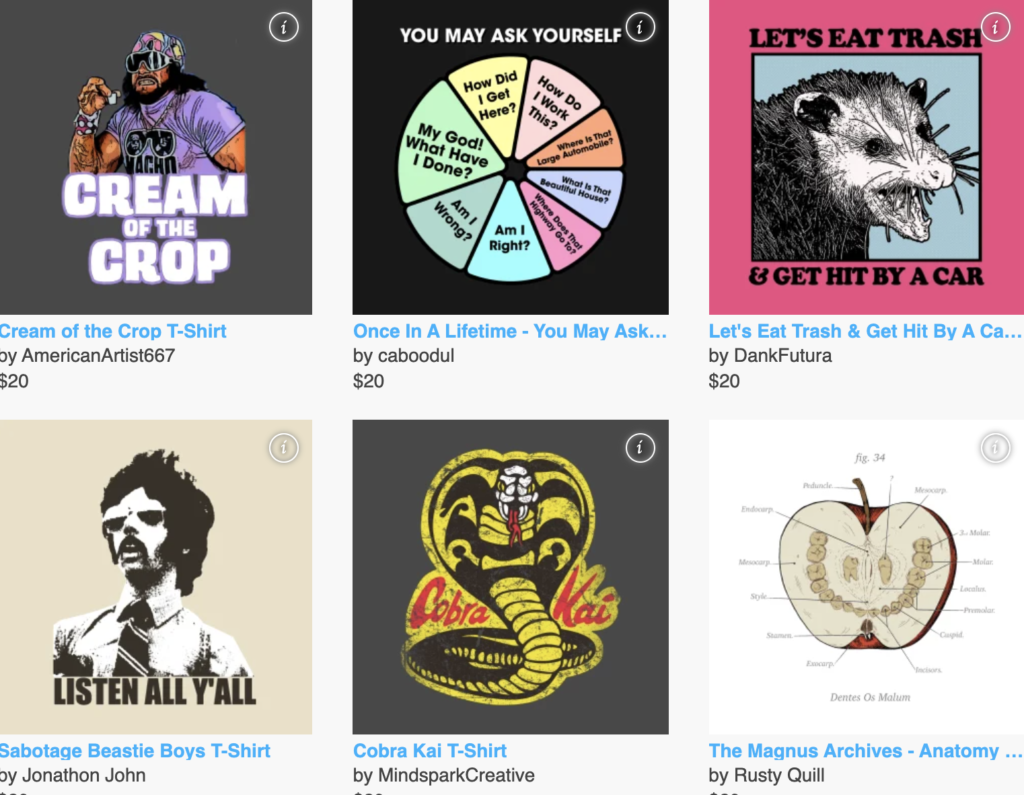 What Does Teepublic Offer?
Don't let the name fool you, Teepublic offers more than just t-shirts.
The site actually has a wide variety of apparel to meet all your needs. Some of this includes kid's wear, wall art, home decor, stickers, phone cases, masks, and more.
Adult + Kids Apparel
For their adult apparel, you can expect to find shirts and outerwear galore.
This section features tank tops, hoodies, crew neck shirts, long sleeves, baseball t-shirts, and more. Overall, this is a great go-to section for both men and women and is perfect for any season.
For the kid's apparel section, you'll find onesies, shirts, long sleeves, and hoodies.
Masks
We all know that masks are kind of a big deal at the moment, and so, they have their very own section for this. All of these masks are all ear-loop style and feature all kinds of unique designs you can't find anywhere else.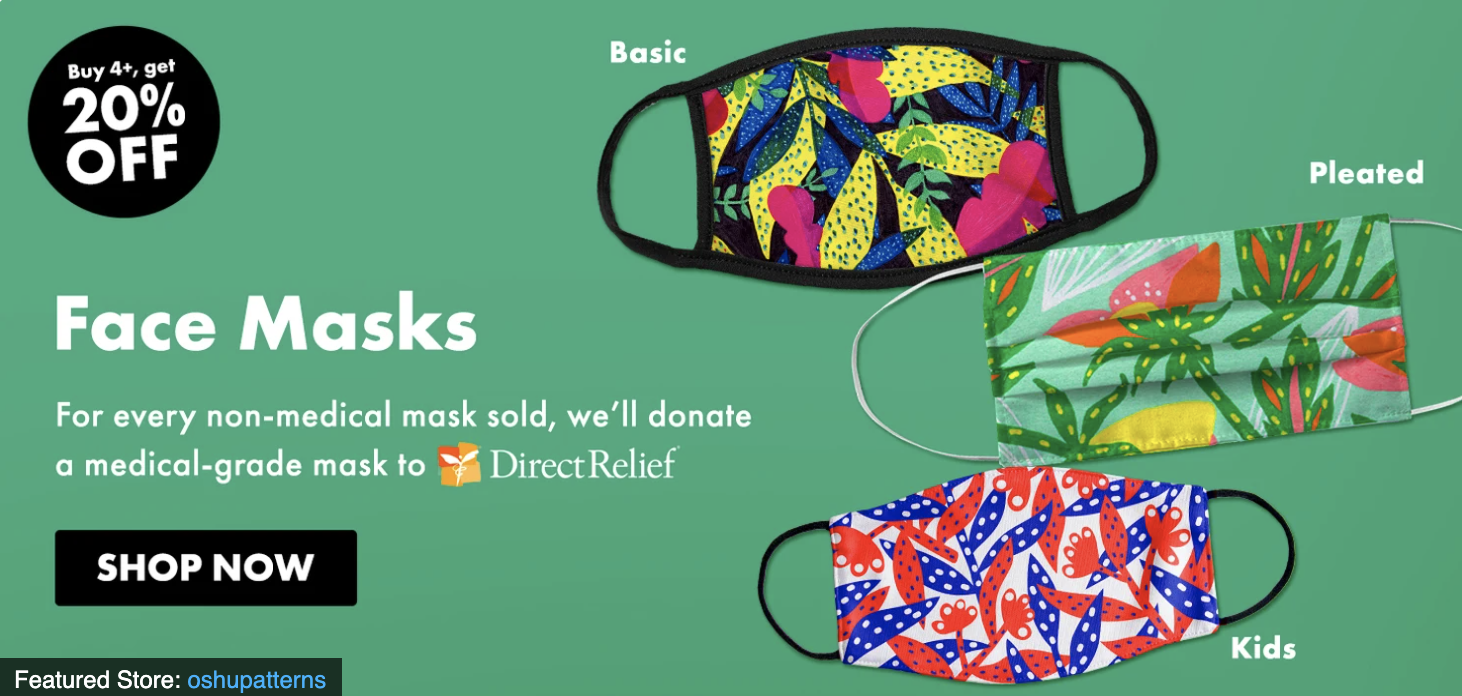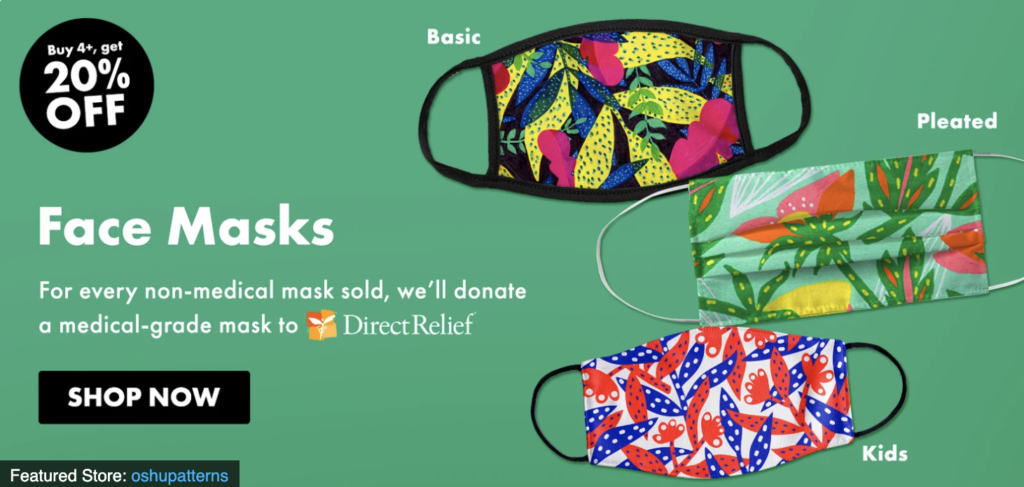 These are pretty affordable at $10 per basic mask (or $8 for those on sale) as well as $15 for a double-layer mask ($12 if on sale).
Home Goods
Next, the home goods section is pretty rad as well. This section features notebooks, mugs, wall art, totes, pillows, tapestries, pins, and more!
When in doubt, Teepublic has got you covered for some awesome, trendy home decor.
Stickers and Cases
And lastly, if you're looking for some art you can use to customize things, the stickers and cases section are for you.
This section features laptop cases, stickers, magnets, and both Android and iPhone cases.
Prices
Prices vary depending on the item you're looking at. For T-shirts, you're typically looking at $20 per shirt (or $14 for those on sale). Hoodies cost $45 (or $35 on sale) and crewneck sweatshirts cost $38 (or
To browse sale items, simply click on the type of garment you're interested in and click "newest" instead of "popular" because new design uploads are automatically discounted.
Of course, prices will fluctuate depending on any discounts or sales going on, so it is always best to check into individual items yourself for an accurate estimate.
Teepublic Reviews
Now that we've gone over all of what makes Teepublic who they are, let's talk about some of their reviews.
We've searched through 100+ of the most authentic reviews on the web to help you answer your questions about the brand.
"I have ordered a total of nine shirts, two hoodies, eight masks & eight stickers. I have been extremely pleased with every one of my purchases! The quality & material used definitely exceeded my expectations! 10/10 stars and highly recommended!" – April D, TrustPilot
"Quality of print feels like a cheap iron-on sheet stamped to a shirt. After one wash, the print got destroyed. Won't recommend and wasted my money, don't waste yours." – LocoMoco, TrustPilot
"I ordered five different items, all with the same design. I was impressed with the quality of the products. The colors and the layout turned out really nice, considering they came from different places. I would definitely order from TeePublic again." – Robert W., TrustPilot
Overall, Is Teepublic Worth It?
After browsing their products and digging into Teepublic reviews, we have to say that Teepublic is a great place to support independent artists while getting a good deal on clothing (especially if you shop a sale item).
On top of that, you can truly get some unique designs that will make everyone wonder where in the world you got that.
While there were a few bad Teepublic reviews here and there, the majority of buyers were very pleased with the quality, sizing, and design. The main downside is the return policy (you can only exchange for different sizes or get a refund if the item is defective). So, make sure to keep this in mind before purchasing!