Sometimes you just want a nice golden tan, but have no time to lay out in the sun or have the means to hit the tanning salon — and that's okay! 
Meet Tanologist, a beauty brand that offers easy-to-use self-tanning products that don't take much time to apply.
But is Tanologist the key to getting the easy tan of your dreams? Read our Tanologist reviews to find out! 
What is Tanologist?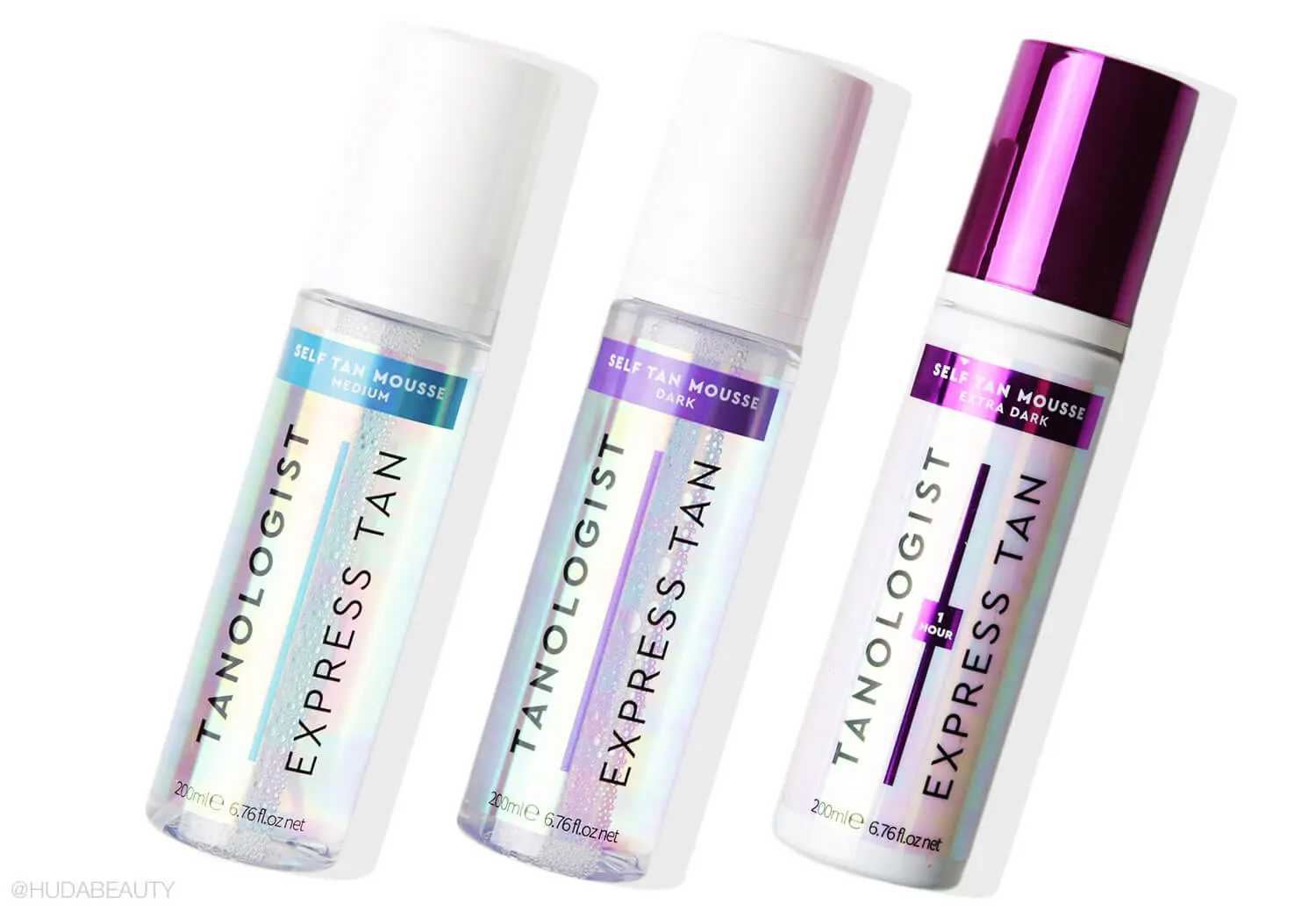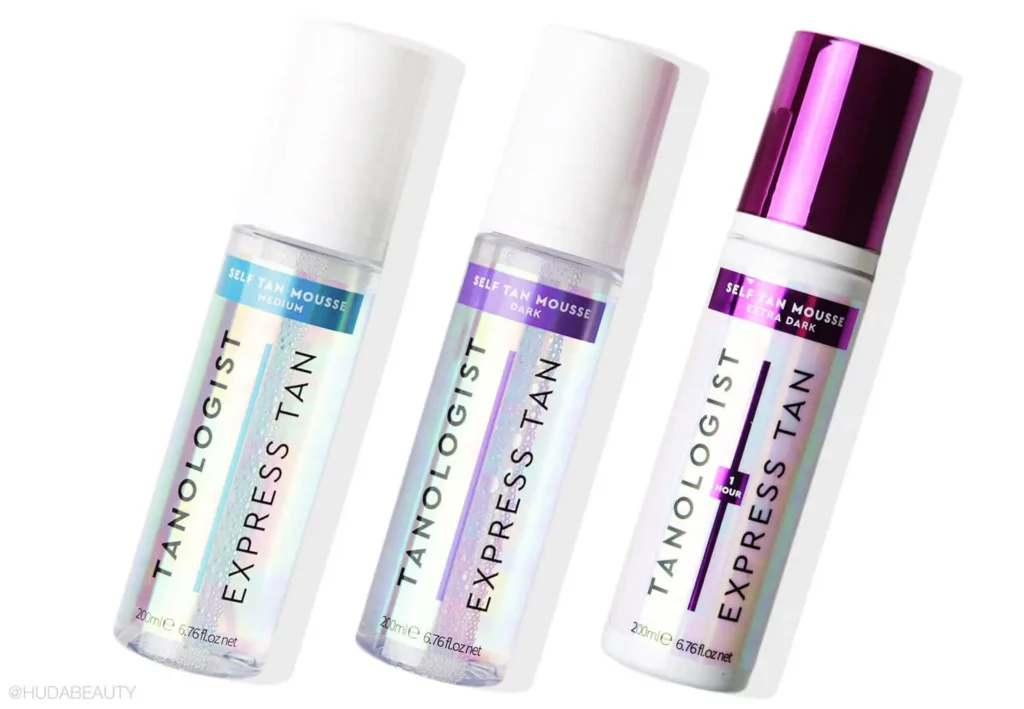 Tanologist is a beauty brand that focuses on self-tanning products. The company was founded in 2018 by beauty guru, makeup artist, influencer, and self-proclaimed tanning geek, Lottie Tomlinson. 
The brand prides itself on having an easy-to-use self-tanning product with a formula that is light, clean, streak-free, and doesn't transfer.
Is Tanologist Legit?
Yes, Tanologist is a legit company. Lottie Tomlinson (the founder) has an ever-growing and credible presence in the social media world thanks to her beauty tips and tricks, and Tanalogist is also sold in various general merchandise stores in addition to Ulta!
Tanologist Reviews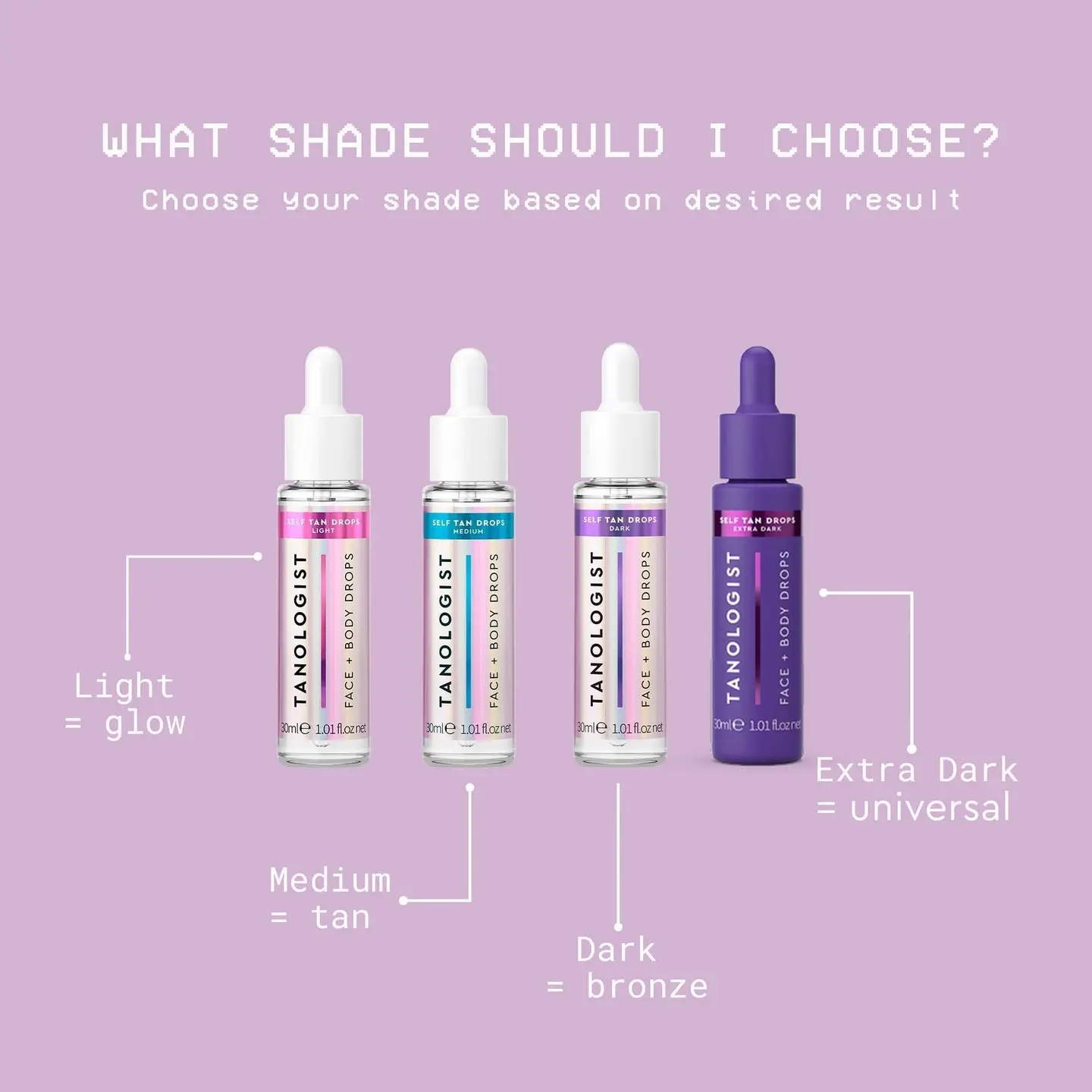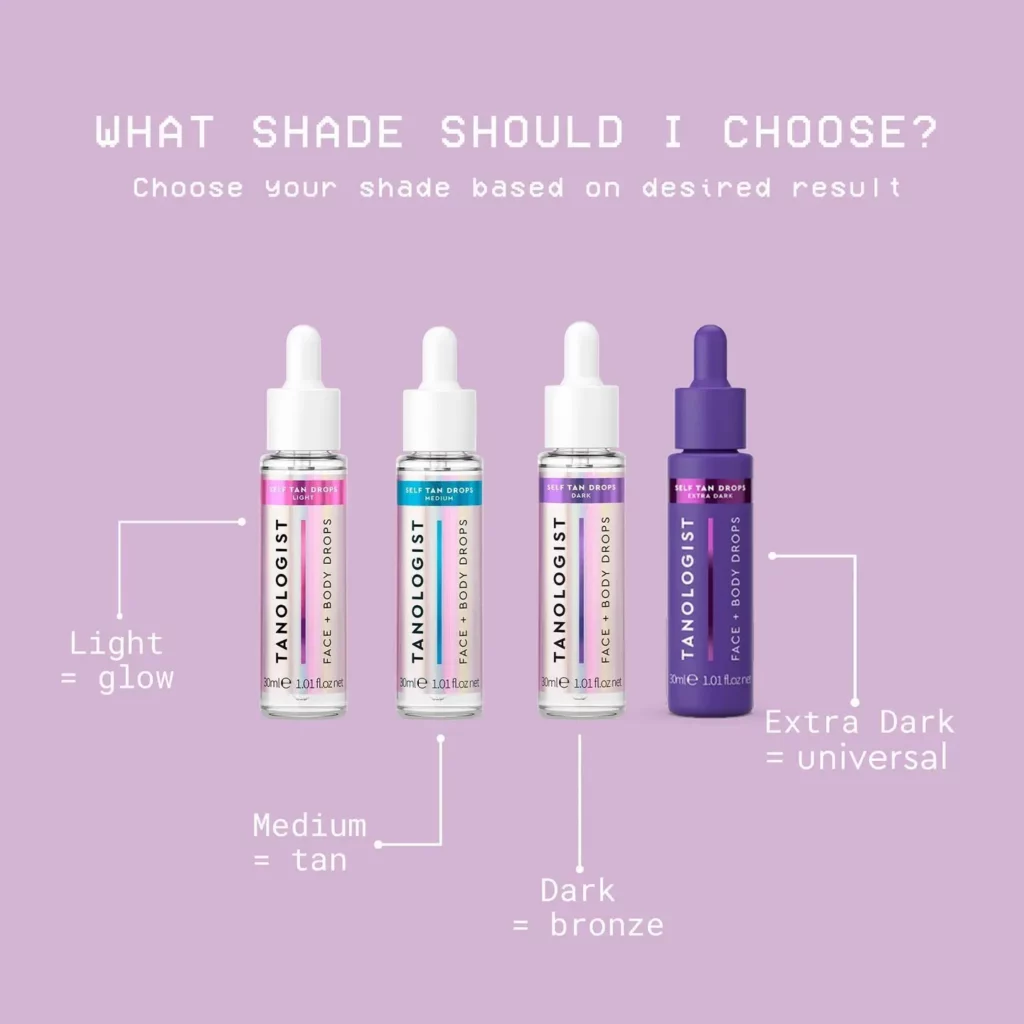 Overall: ★★★★ 4 stars
First and foremost, everyone's skin is different and can react to products in a different way than expected or intended. If Tanologist isn't the best for you, don't give up on self-tanners altogether! 
Generally speaking, though, those who've used Tanologist are totally in love and are obsessed with the amazing glow Tanology gives them (plus how easy it is to use).
Customers love the simple application, how much product they receive in the bottle, and how little goes a long way.
Of course, there are some instances where Tanologist has left users with splotches and patches, so customers do recommend testing the product on a patch of skin before diving right into using the product on your face. 
The only downside is their return policy, which is why we recommend trying through Ulta or another retailer with a better return policy when you first try the brand.
Price: ★★★★ 3.5 stars
All products from Tanologist cost no more than $23, but for a 30mL bottle, this can still feel pricey.
Customers agree the products are a bit of a splurge, but Tanologist users say a little bit of the product goes a long way. Like, you really only need a couple drops to get your tan on.
There are definitely other self-tanners out there that are more budget-friendly, but if you have the means and really want to try Tanologist for yourself, the average price is about $20 for one product. 
Ingredients: ★★★★★ 5 stars
One of the highlights of Tanologist products is that the formulas are cruelty-free, non-comedogenic, suitable for sensitive skin, and is the world's first 100% vegan self-tanner that has been dermatologically tested and approved!
This formula is great for the body and is safe to use on the face, so you don't need to worry about the self-tanner clogging any pores or causing any breakouts.
Some of the key ingredients in these formulas are aloe vera, goji berry, and juniper!
What Customers Are Saying
The best way to do research on a brand is looking at reviews and what real customers are saying. For your convenience, we dug up some of the most common points made from Tanologist reviews from real users. 
Here's what customers have to say:
Makes you glow
Don't have to worry about the product transferring to any clothes or sheets
Has a super subtle smell 
For some, it turned splotchy and patchy after a few days 
Kind of pricey for the size you get, but a little goes a long way
Gives a lovely bronze to the skin
Not a great return policy, so first-time users should try the brand through Ulta or a similar retailer
RELATED: 20 Best Self-Tanners for that Sun-Kissed Glow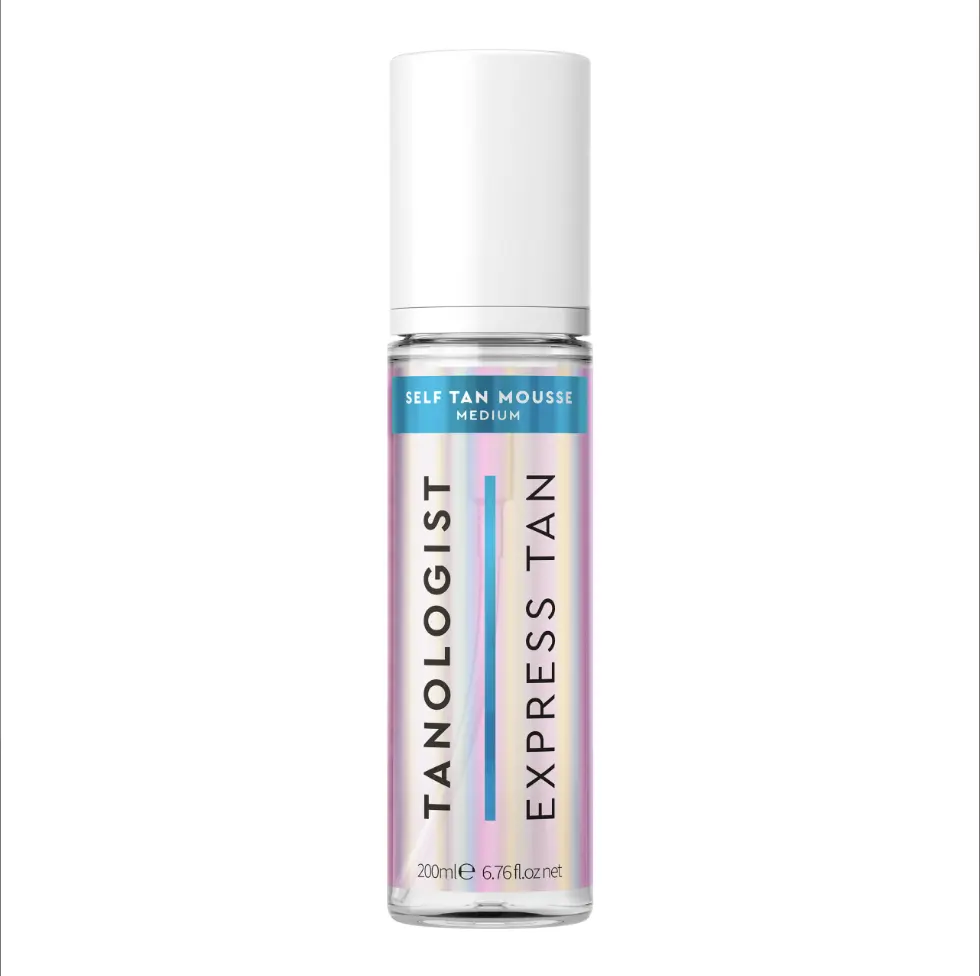 Tanologist's Express Self-Tan Mousse comes in four different shades for you to choose from: Light, Medium, Dark, and Extra Dark.
The shade of the mousse is dependent on how deep you want your tan to be, with the Extra Dark shade being a very deep tan.
The Self-Tan Mousse is a water-to-foam formula that glides over the skin for an easy, fast-drying glow!
All you have to do is:
prep your skin so your face and body are clean
moisturize dry areas like hands, elbows, knees, and feet
apply the self-tan with a tanning mitt in sweeping motions
when applying to the face, blend well with tanning mitt or blending brush
This self-tanner develops over four to six hours. For a light tan, you can rinse off the self-tanner after two hours, or you can leave it on overnight before your morning shower!
This Self-Tan Mousse is $19.99 for 200mL bottle and has key ingredients like pink grapefruit, juniper, goji berry, and eucalyptus.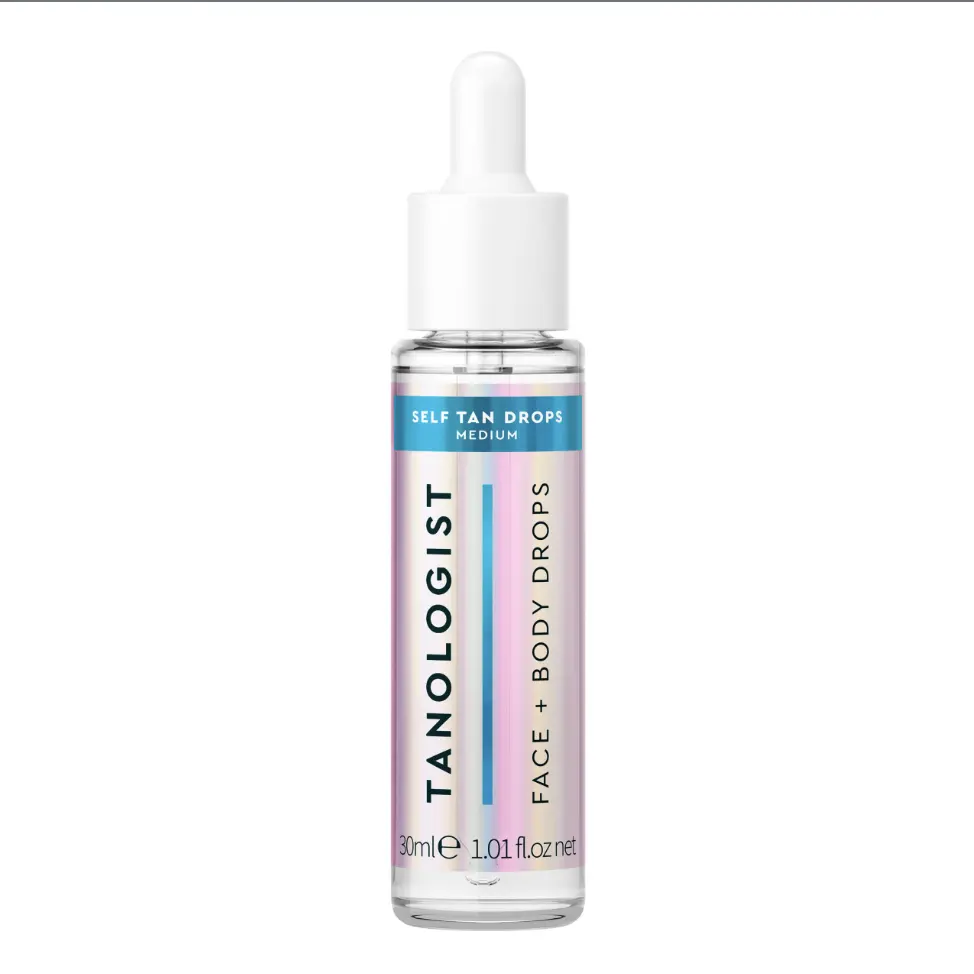 Like the Express Self-Tan Mousse, Tanologists's Face Drops also come in four different shades: Light, Medium, Dark, and Extra Dark.
These face drops are meant to be the most convenient self-tanning product — all you have to do is:
mix 2 to 12 drops of product with your desired skincare (eg. your favorite moisturizer)
more drops equals a deeper tan
apply your mixture just like usual
reapply as needed for a deeper glow
wash your hands thoroughly
The Tanologist Face Drops can be used in the morning or at night, making it a very flexible beauty product that helps to also soften, brighten, and hydrate your skin!
For a 30mL bottle, the Tanologist Face Drops sell for $21.99, but customers say a little goes a long way.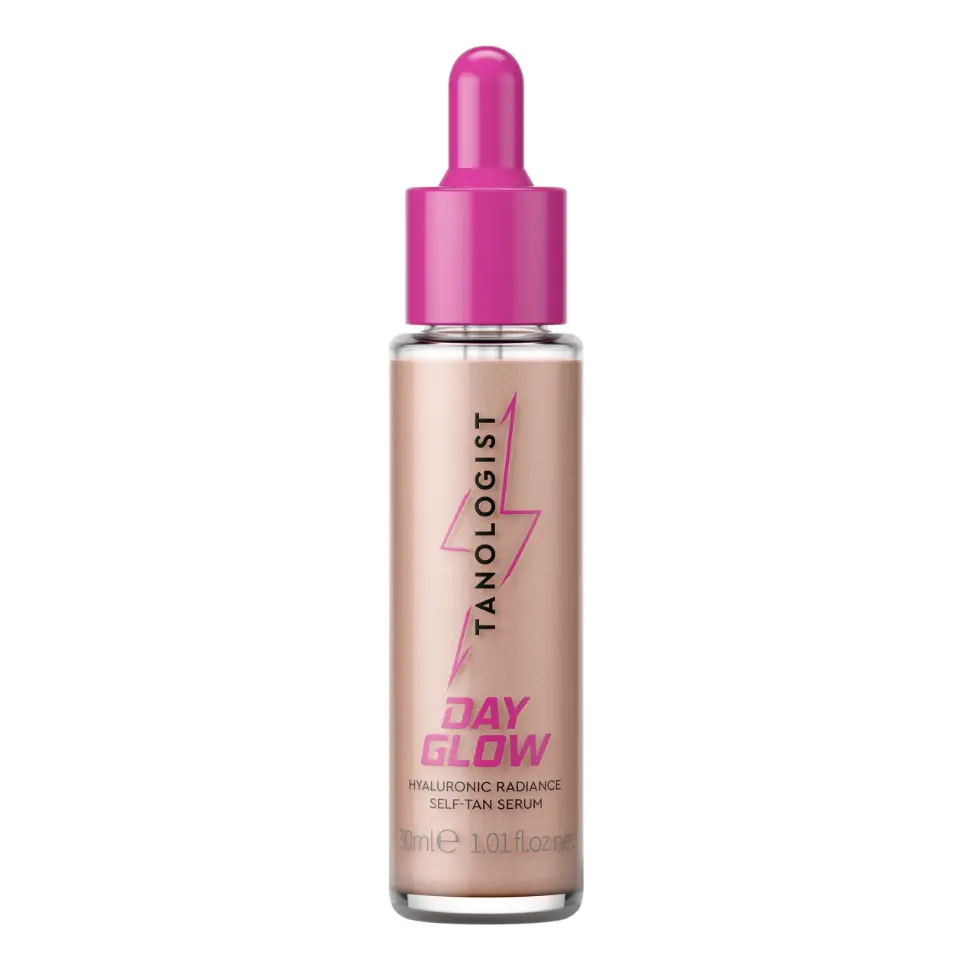 If self-tanner, skincare, and makeup jumped in a shaker, the Tanologist Day Glow would be the dream cocktail.
Day Glow is meant to be used as part of your morning routine, and you can wear it either alone or with your makeup, before applying SPF.
Day Glow is meant to gradually give you a glow, as it's subtle but also blendable. You also don't need to be wearing a self-tanner to use it!
With anti-inflammatory ingredients like hyaluronic acid, Day Glow will hydrate and brighten your skin over time so you can glow all day. 
You can purchase this 30mL Day Glow for $18.99!
In Conclusion
So is Tanologist worth the money? Honestly, we think it's worth trying at least once.
Keep in mind, though, everyone's skin may react differently to Tanologist products since everyone is different, but no matter if Tanologist products work for you or not, you deserve to feel like your best self.
Whether you're a regular tanning guru or a newbie who wants to try self-tanning, Tanologist is a reasonable choice with exceptional outcomes that will keep you glowing and sun-kissed!
Note: We recommend buying from Ulta or another retailer with a flexible return policy if you're trying for the first time, Tanologist's return policy only allows returns on unopened products within 14 days.
Tanologist Alternatives
FAQs
How long does Tanologist last?
Tanologist begins to fade after about a week, similar to a natural tan from the sun.
Is Tanologist Water or Mousse better?
This really depends on your preferences. Tanologist Water Self-Tanner is colorless and dries quicker, whereas Tanologist Mousse has color to it and dries slower since it's thicker.