Getting that perfect tan can feel impossible, and not to mention dangerous. Not only is naturally tanning in the sun a major skin cancer risk, alternative options like tanning salons pose the same risk. Tan-Luxe is all about getting that healthy glow without the risk. With products that are cruelty-free and non-toxic, Tan-Luxe offers you the chance to control your glow.
To find out if their products really deliver on their promises, keep reading our Tan Luxe reviews to help you decide if they're worth it.
What is Tan-Luxe?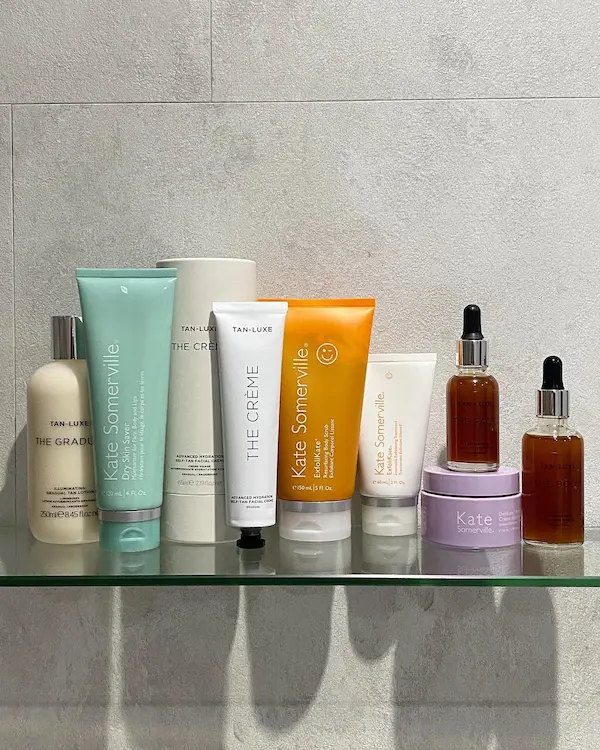 Tan-Luxe was founded by Marc Elrick, who saw that the clients of his hair salon had flawless hair and makeup, but lackluster tans, and decided to do something about it. Thus, Tan-Luxe was born as a way of giving them a flawless tan to match.
The company created a unique molecule – Triple Tan Technology – that reacts with your skin tone to give you a natural glow. They offer face and body tanning products in a wide array of formulas including mousse, drops, water, oil, and serum.
Their formulas are vegan, cruelty-free, and advertised to be zero-transfer (so you hopefully won't find brown spots all over your favorite clothes).
Tan Luxe is sold on their website as well as at top retail stores such as Sephora, Ulta, and Nordstrom.
Tan-Luxe Reviews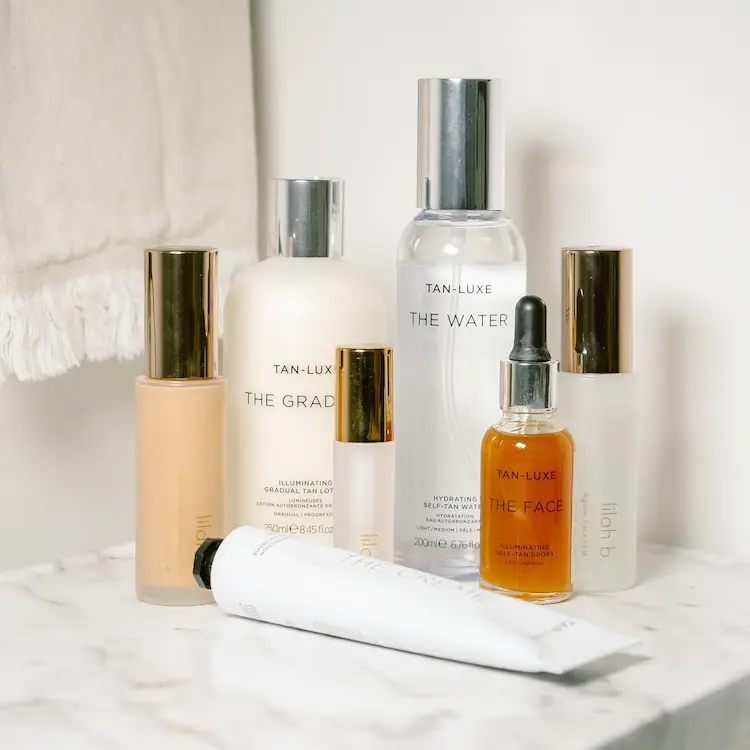 Overall: ★★★★ (4.4 stars)
Customers who love Tan-Luxe love it because its products are natural and effective, much more so than other spray tan products that flake off or streak.
They offer a variety of products, including tanning water, tanning oil, and tanning body butter. Many of their products, in addition to tanning the skin, are also formulated with nourishing ingredients to boost that glowing effect.
There are some drawbacks of course – some customers noted stickiness or patchines, but overall, most people found the products easy to use, moisturizing, and effective.
Pricing: ★★★★ (4 stars)
Tan-Luxe's pricing seems to be on par with a lot of other similar companies like St. Tropez and Isle of Paradise, though it is a lot higher than drugstore brands like Jergens or L'Oreal.
Prices usually range from $35 – $60 for most of Tan-Luxe's full-size products, but for the quality, most people consider it worth the price.
They also offer minis and sets if you don't want to splurge on full bottles right off the bat. For example, Ulta sells the Face mini for $25, the Body mini for $29, and the Illuminate and Glow Kit for $35. 
Quality: ★★★★ (4.5 stars)
Most Tan-Luxe reviewers adore the products specifically because of how high-quality they are. While many self-tanning products flake or give the skin an uneven tan, many reviewers noted that Tan-Luxe products really do deliver on their promise to give you a customizable, natural tan. 
Some people found a few Tan-Luxe products to have a bad smell, and others found their products to be sticky and slow to dry or too orange on their skin. Overall, however, most people loved the glowing tan they received from Tan-Luxe.
Shipping & Returns: ★★★★★ (4 stars)
US shipping directly from Tan-Luxe takes about 3-7 days and costs $4.50 (or shipping is free with orders larger than $50).
They do not ship to Canada, but Canadian customers can go through Sephora to order instead. In addition to Sephora, you can also buy Tan-Luxe products through Ulta and Amazon.
Tan Luxe allows returns within 14 days on unopened and unused products. That being said, you can purchase on Ulta or Sephora for more lenient returns. Both retailers allow shoppers to return new or gently used products within 60 days.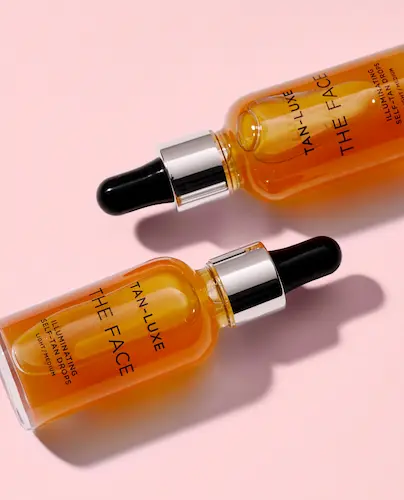 This product is a winner of the Allure Best of Beauty Award and is designed to be mixed into your favorite moisturizer, serum, or oil to give you a custom-designed, even tan. Using Tan-Luxe's mixing guide, you can choose the strength of your tan. By adding anywhere from 2 to 12 drops, you can get that glowing look in no time.
Additionally, the product is formulated with raspberry seed oil, vitamin E, and aloe vera to soothe and nourish the skin. Most people loved how natural the color was and how easy the product was to apply. However, some found that it looked a little orange after application and clogged their pores, while others found that the product had very little to no tanning effect at all.
---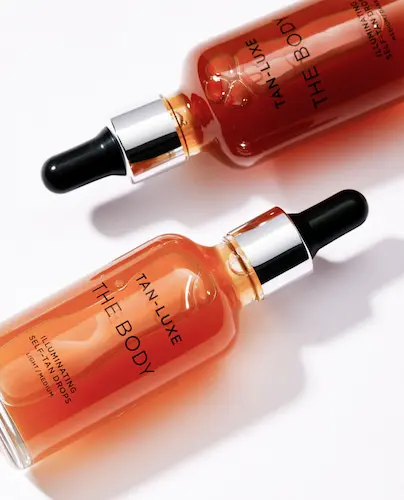 This product is a compliment to The Face self-tanning drops, designed to be used on the body (Tan Luxe doesn't recommend using the Face drops on the body and vice versa). It works similarly to the face product and has a firming effect on the skin. It's designed to reduce redness and plump the skin all without streaking or a bad smell.
Most customers found the smell to be pleasant and that their skin tanned evenly and naturally. Several of them also noted that the product didn't stain their clothes or take too long to dry. A few customers, however, did notice some streaking with the product and some others found that it was too orange on their skin.
---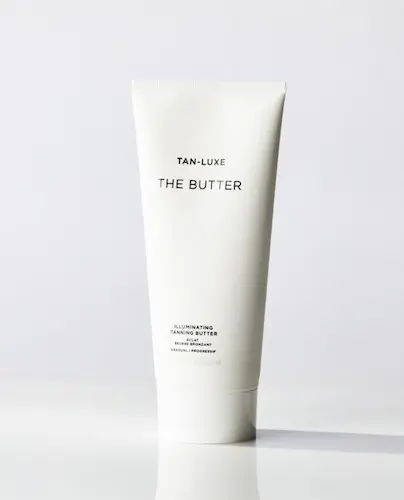 Tan-Luxe's body butter is a rich, nourishing cream that's designed to replenish, hydrate, and perfect the skin all while gradually tanning. The company notes that this product is great for beginners to tanning precisely because it's very gentle and easy to use. It contains ingredients like vitamin E, raspberry seed oil, oat oil, coconut oil, cocoa butter, and shea butter. It also has micro-reflective particles to illuminate the skin.
The majority of customers loved how easy the product is to apply and how great it makes their skin feel. The product lasts a long time, and gives the skin a great natural color. A few customers disliked the smell, and some noticed no results after using it.
---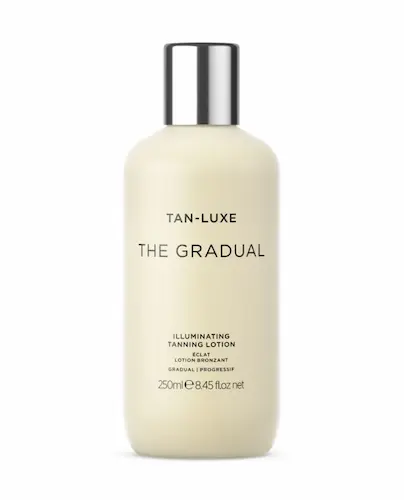 This product is designed to be more lightweight than The Butter, boasting that the formula melts right into the skin and provides buildable color. Made with raspberry seed oil, vitamin E, aloe vera, and caffeine-rich cellutone complex, this lotion is designed to lightly moisturize and tan the skin within an hour.
Most customers were satisfied with the results of this product, especially with how light it is and how it doesn't stain fabric. Some customers either found it too dark, or that all the color washed away in the shower.
---
What Customers Are Saying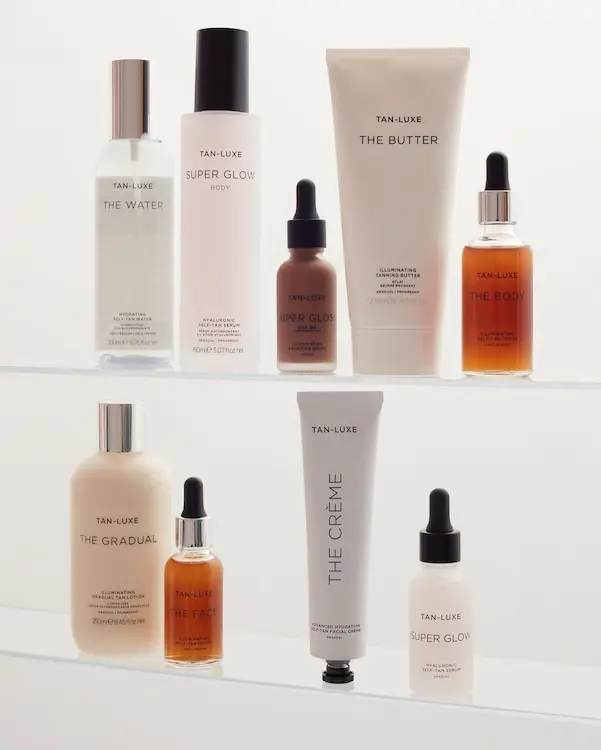 Here's what the majority of customers had to say about Tan-Luxe:
Their products generally give you a natural, even tan.
Most people didn't experience flaking or streaking.
Products generally didn't stain clothing or bedding.
The price is a little high for self-tanning, especially since they come in smaller sizes than competing brands.
Products are formulated with nourishing, moisturizing ingredients, so they don't dry out your skin.
Some people noticed unpleasant smells with some Tan Luxe products.
Some people found the product to be too orange on their skin, others found they weren't orange
Many shoppers love their drops, but aren't a fan of some other collections (like The Gradual tanning product)
Conclusion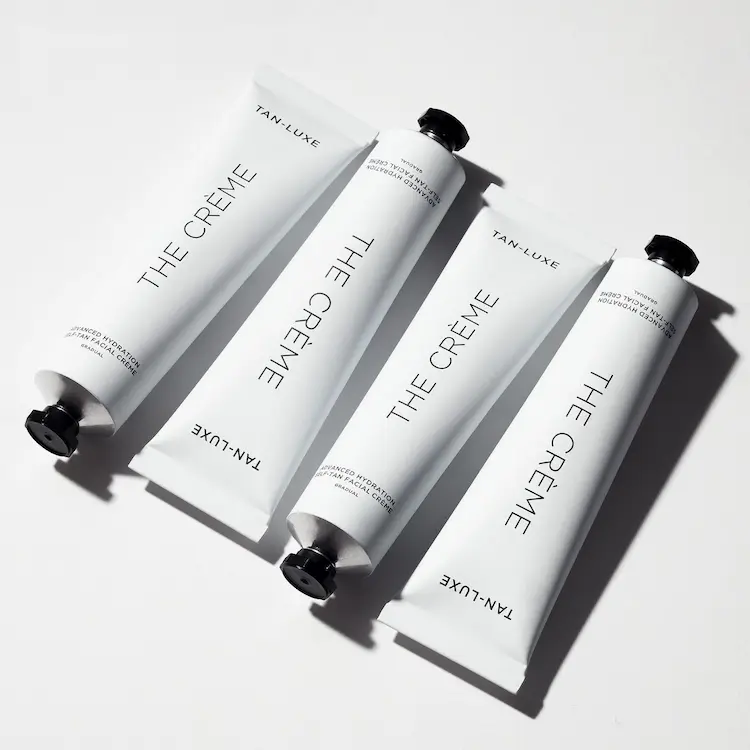 So, is Tan-Luxe worth a try? If you're someone who is frustrated with self-tanning products that flake, streak, or provide too-dark or too-light results, then yes, Tan-Luxe is definitely worth your time.
Most customers adore the new tan they receive with Tan-Luxe products, not to mention how easy they are to apply. Tan-Luxe promises to give everyone their dream tan, and most customers would agree that they deliver. If you struggle to get that perfect tan, then Tan-Luxe just might have the product you've been searching for.
That being said, not everyone has a great experience with their products. Some felt they were too orange or that some products were difficult to get an even tan, so we'd recommend starting off with mini sizes or a bundle of different products. It seems like their face drops are the star of the show, so we'd recommend starting there.
Also, the Tan Luxe return policy isn't very flexible, but they are also available on Sephora and Ulta (both of which allow gently used products to be returned in case you don't like them).
Tan Luxe Alternatives
If you don't think Tan Luxe is a good fit for you (or you don't feel comfortable shelling out $40+ per product), check out these competing sun-free tanning brands that many people love:
Return Policy
Unopened products can be returned within 14 days of purchase for a full refund. If your product is damaged or faulty, they ask that you email them at orders@tan-luxe.com. Items can only be returned if unused and shoppers are responsible for paying the shipping costs to return them.