T3 is a company that specializes in hair styling tools, with their salon-worthy hair dryers being one of their most popular products (they also carry a selection of curling irons, flat irons, and even showerheads).
Their hair dryers are of professional quality, and they strive to make the at-home hair styling experience fast and fun.
But what makes T3 hair dryers better than something you can get at the drugstore for cheaper? We looked into T3 reviews to find out, so keep reading if you want to know if you should take the dive and splurge on T3.
What is T3?


T3 was founded in 2003 with the goal of reinventing hair technology. They wanted to make hair styling tools that were high-performance with excellent and fast results.
Styling hair can be time-consuming and difficult. It requires careful practice to do it right, so T3 wants to make tools that ease the process.
With a range of not just styling tools, but other tools to help make the overall hair care experience easier, T3 also offers a hair quiz to help you figure out which tool you need the most, so even if you're not a master of hair styling, you can still find the perfect tool.
T3 Hair Dryer Reviews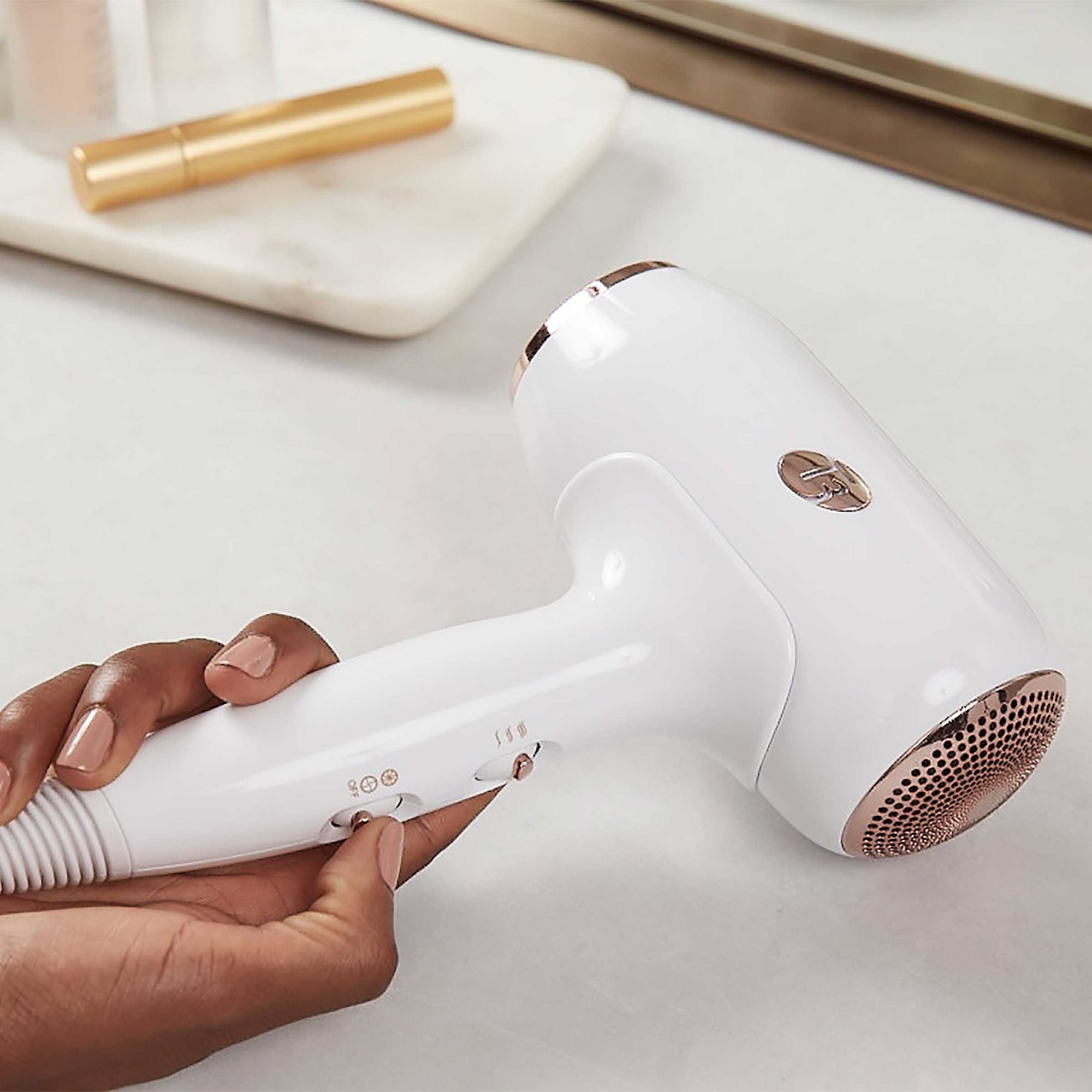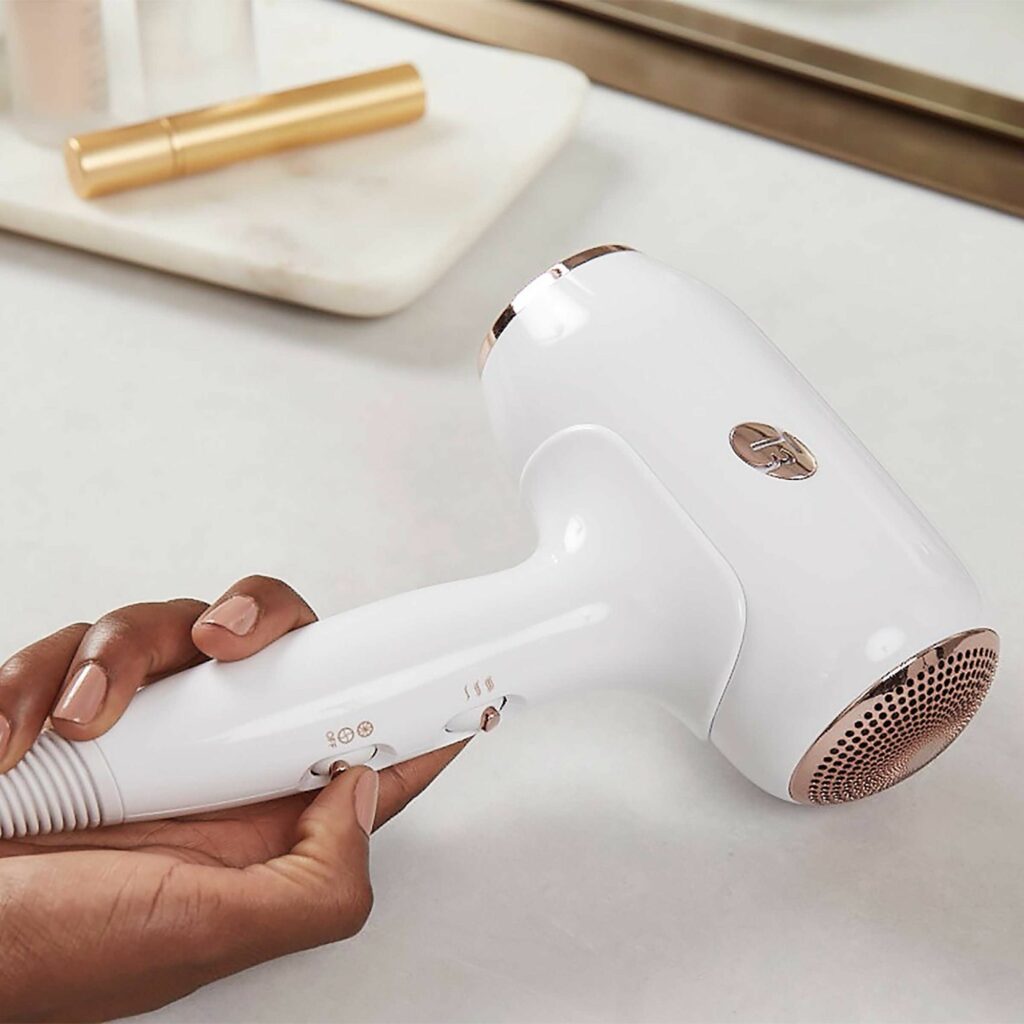 Overall: ★★★★ 4.5 stars
T3 is definitely professional grade – users of their hair styling tools have noted how easy and effective they were to use.
Many of their hair dryers come with several heat settings or speeds, so it's easy to customize your look. They often come with instructions as well, so even if you're not very experienced in hair styling, you can still get great results.
There are very few negative reviews overall. The most common complaint is that their products are a bit pricey, but for the professional quality and longevity of these tools, most people feel the price is justified.
Otherwise, people generally receive excellent styling results with T3 products and highly recommend them.
Pricing: ★★★ 3 stars
Most T3 products run around $120 – $250. This is about on par with other professional brands such as Turbo Power, but cheaper than brands like Dyson (which can run over $400).
T3 products are a lot more expensive than most drugstore hair dryers, like ones from Revlon, which are usually around $15, but T3 offers more customization and better quality.
However, some T3 hair dryer reviews don't feel they are worth the splurge since they have drugstore hair dryers that last years and get the job done just as well.
Quality: ★★★★ 4 stars
T3 products are effective and long-lasting. They generally do deliver on their promise to make hair styling easier and more enjoyable. People have noted that T3 products make their hair softer and shinier than other hair dryer brands they have tried.
People have also found that T3 products help styles to last longer, holding curls or keeping hair straight for longer.
Some shoppers, however, felt that their T3 hair dryer didn't last as long as they had hoped since they spent a good chunk of change on the devices. That being said, the brand's customer service is pretty helpful.
Shipping: ★★★★ 4.5 stars
T3 can process orders for shipping the same day only from 10 am PST Monday-Friday. Orders submitted over the weekend are processed on Monday.
US Ground shipping takes 4-6 days and costs $7 (or get free shipping on orders over $75). Express shipping, which is 2-3 days, costs $25, and Canada Ground shipping costs $20.
They ship to the US and Canada, but not to US territories. Orders outside the US or Canada should be made through a retailer like Sephora or Ulta.
What Customers Think
Here's what customers think in general:
T3 products offer a lot of customization for perfect hair styling results.
They help reduce frizz and dry hair quickly.
Customers love the sleek design of their hair dryers.
Prices are a bit high, but many say this is justified for the quality.
People love that T3 thought of all the essential features.
It's helpful to compare their hair dryers before you buy.
Good return policy in case you don't like it (also available at Ulta and Sephora).
The travel hair dryer is great when you're on-the-go.
---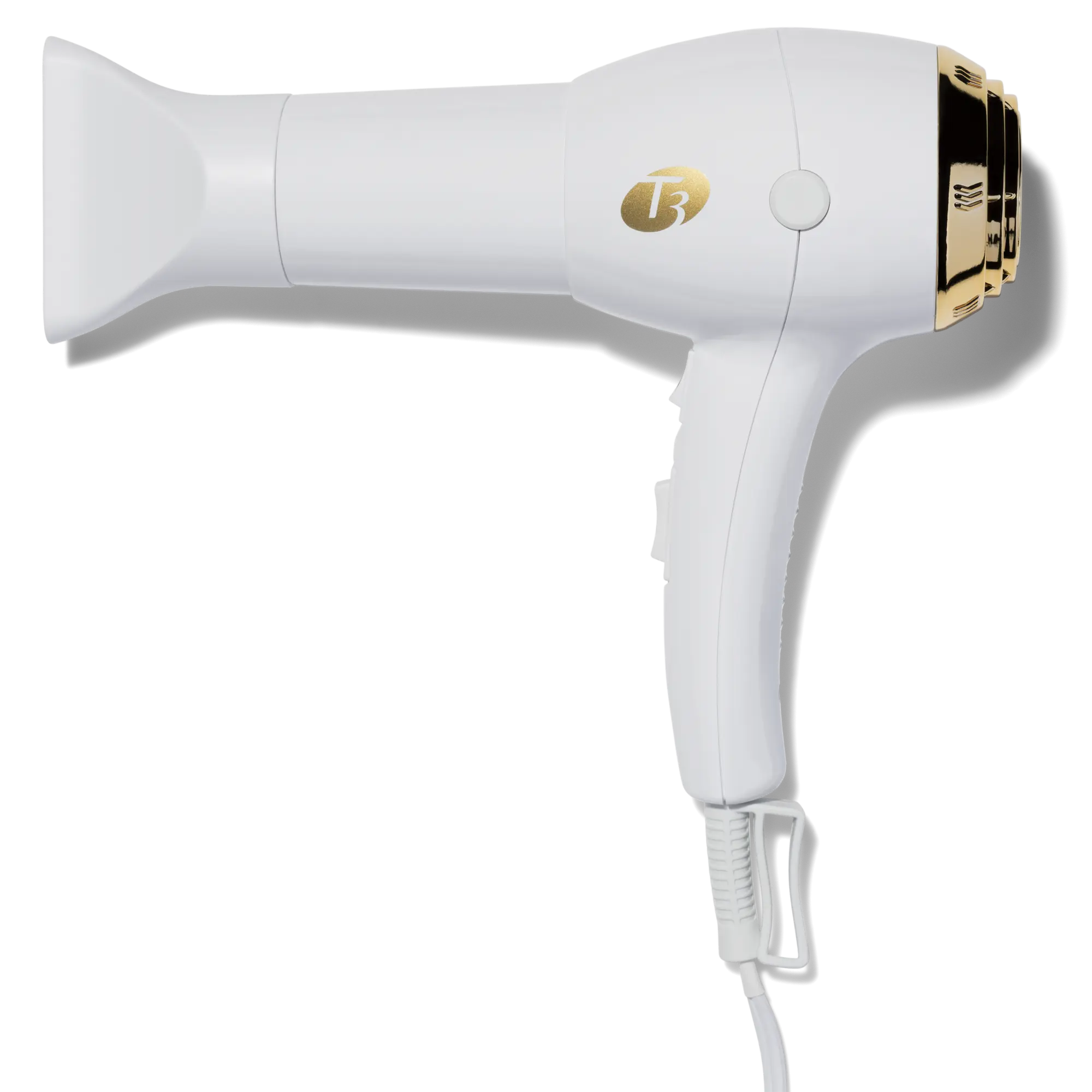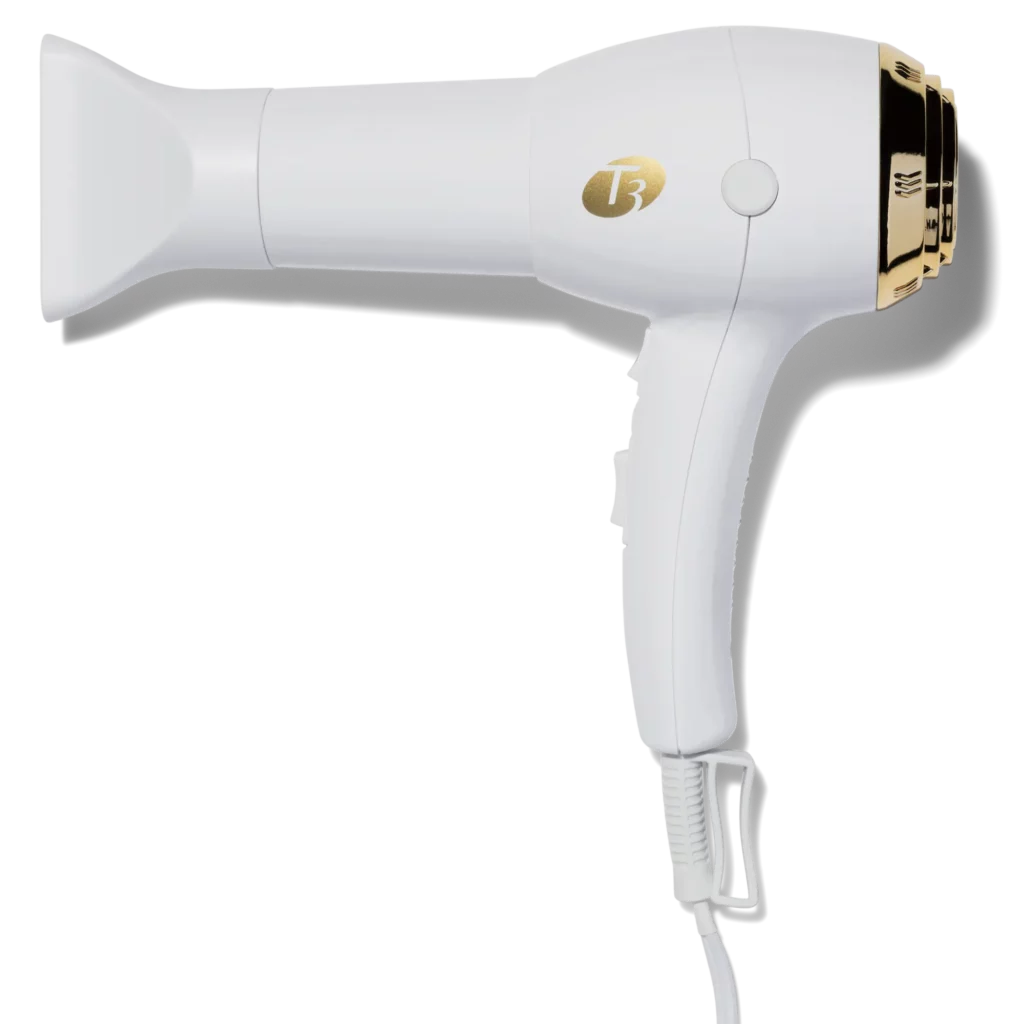 The Featherweight hair dryer uses SoftAire technology to evenly distribute ion-enriched air to your hair. This means that it dries hair exceptionally fast. It comes with a 9ft cord for ease of movement and a concentrator to direct the air more precisely.
People loved how quiet and lightweight this hair dryer is. Others, however, didn't like the design of it – for example, that the on/off button is so close to the handle – or that it only has two settings.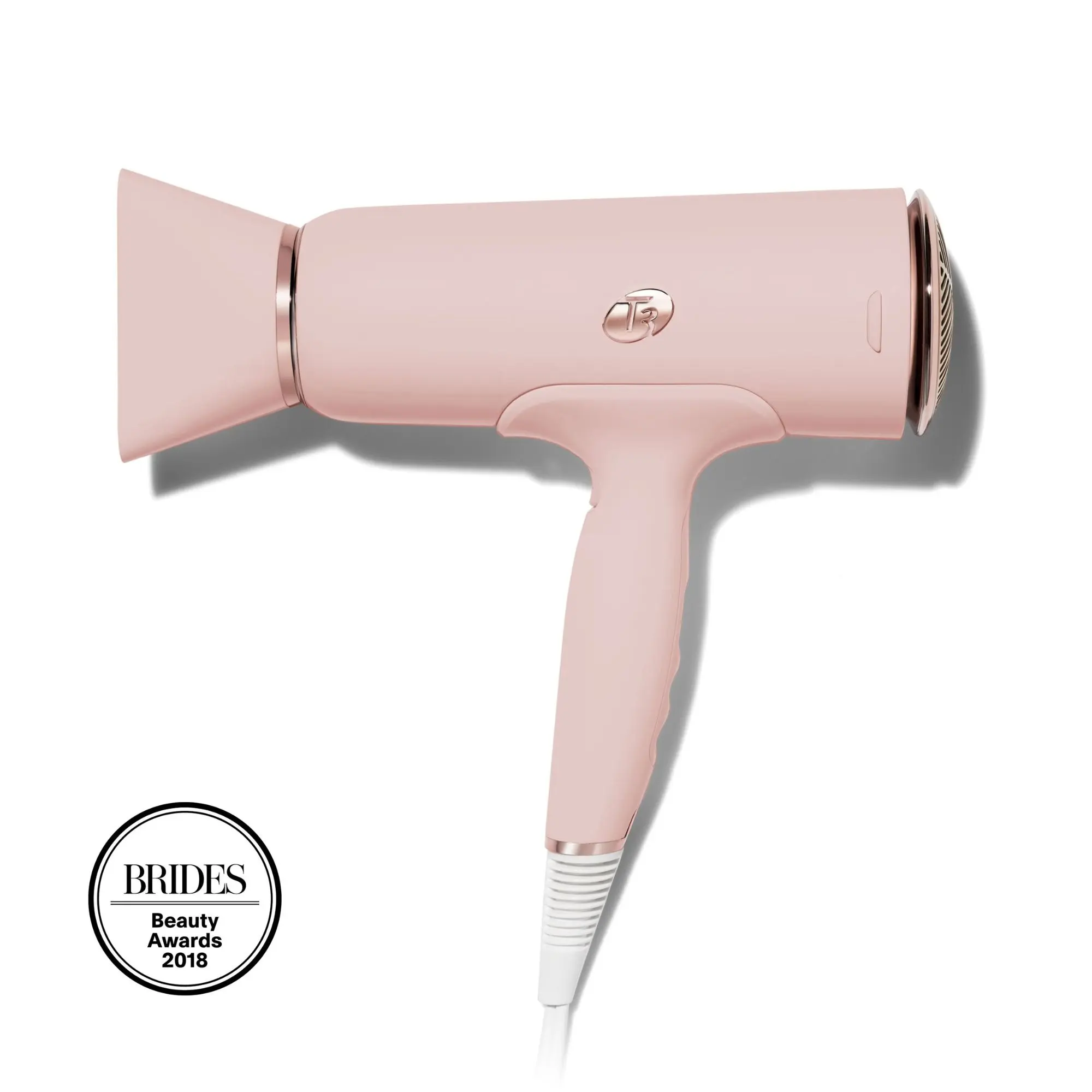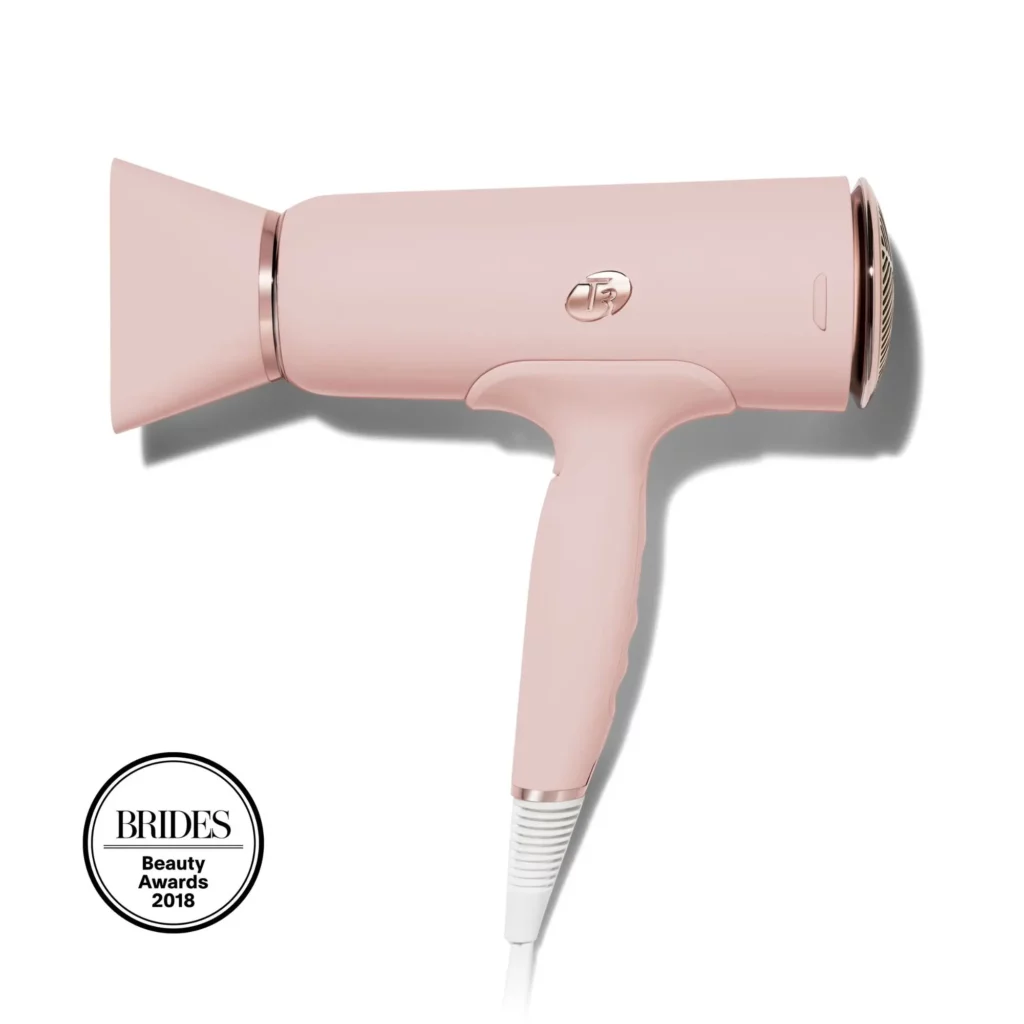 This product won the 2018 Brides Beauty Award, so there's definitely something going for it. It has a gentle airstream for smooth, shiny hair, 3 heat settings, 2 speed settings, and an ion generator.
T3 also boasts that 98% of women from a consumer study found that this hair dryer made their hair smoother and less frizzy.
Customers like how quickly this dried their hair and how it reduced flyaways. Those who didn't like it found that it fell apart easily, or that it wasn't much better than any drugstore hair dryer.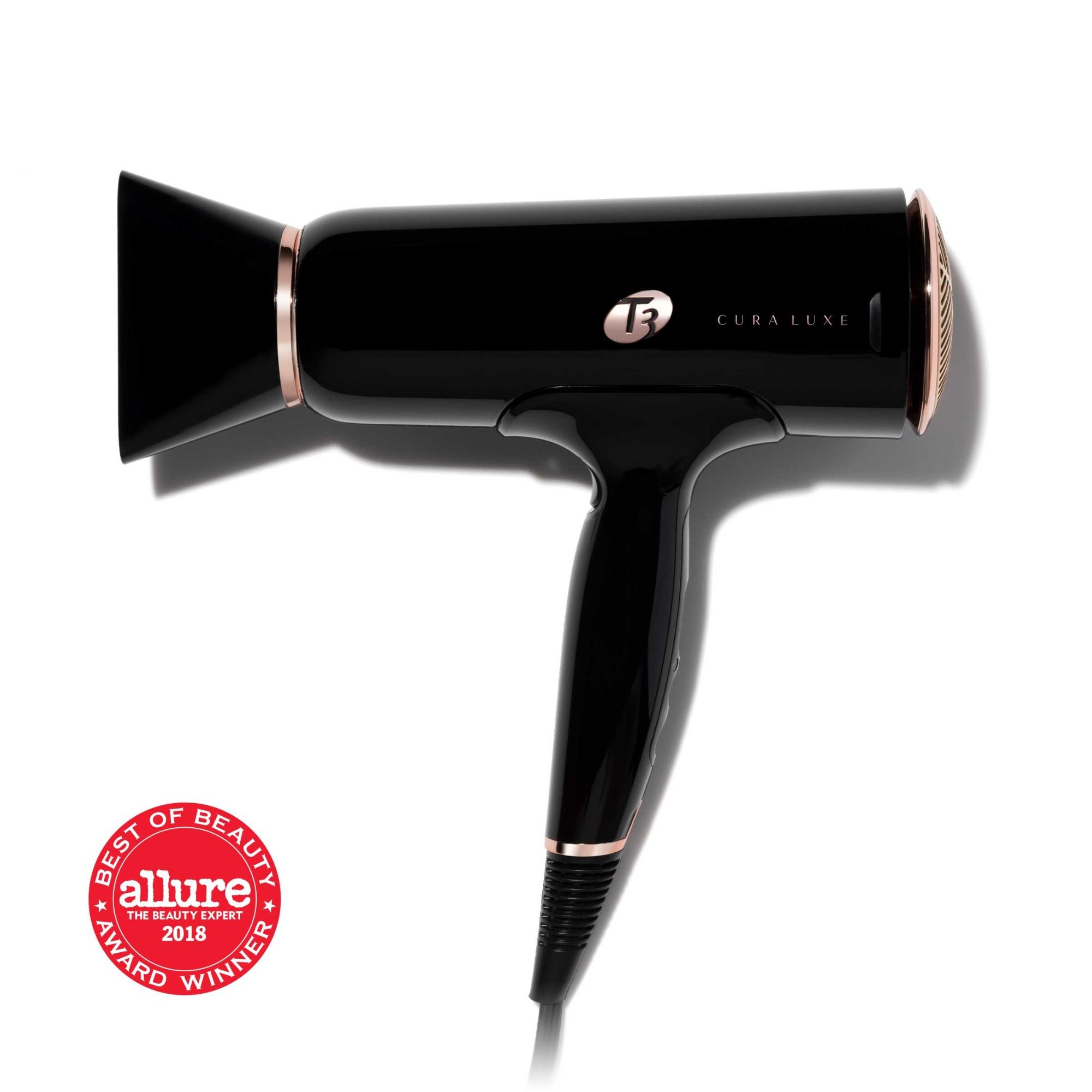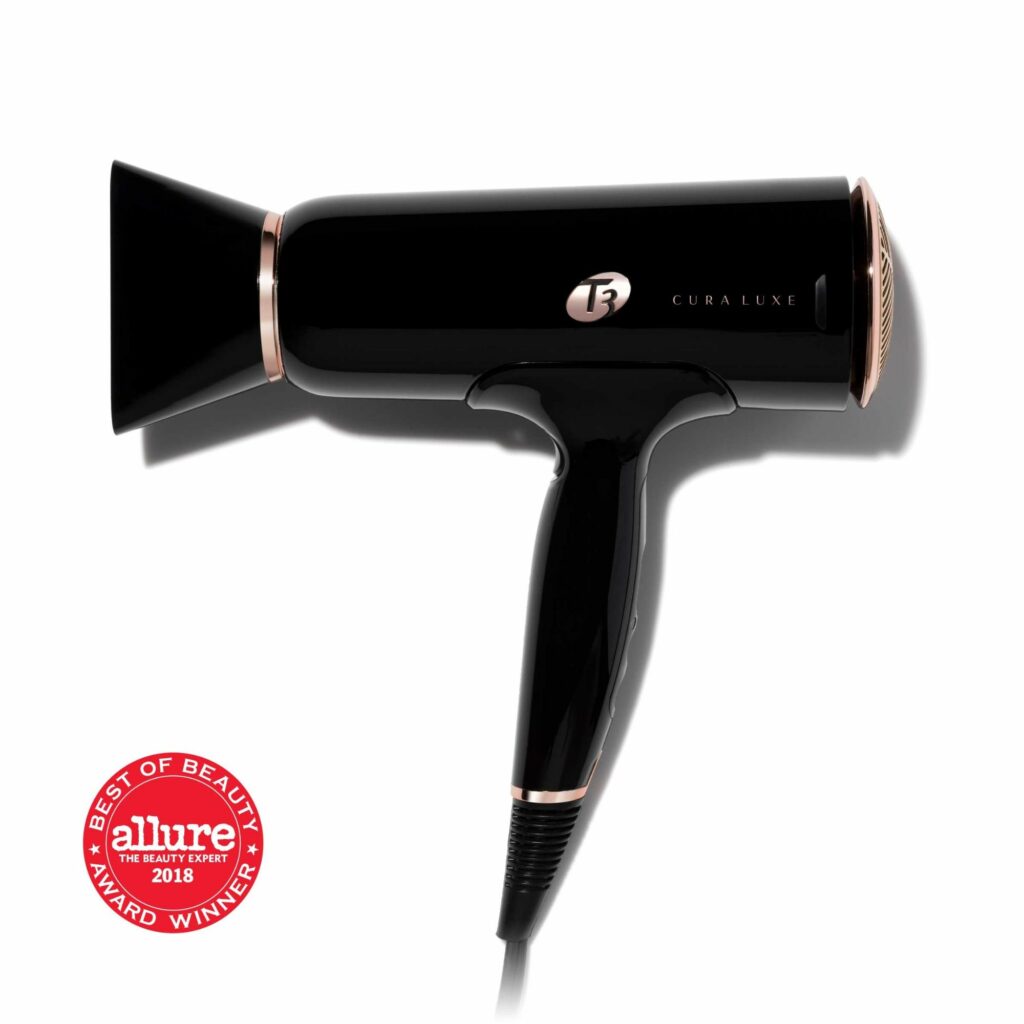 Another award-winning hair dryer from T3 (this one won the 2018 Allure Best of Beauty award), this lightweight device is another great option from the brand.
It features 5 heat settings, a volume booster, and an auto-pause sensor. This hair dryer helps make hair sleek and silky.
Customers liked how this is so lightweight and yet extremely effective with all the custom settings. Negative reviewers noted that it didn't last very long and had to be replaced relatively quickly after purchase and that some parts of it may crack over time.
Return Policy
T3 accepts returns within 30 days for a full refund, but the product must be undamaged. They will provide prepaid shipping labels, but cannot refund the original shipping fee. Returns take 1-2 weeks to process, and then 3-5 days for the refund to be processed.
In Conclusion
Generally speaking, most customers adore T3 hair dryers. They deliver salon-quality results with all the features needed, so they're a good option if you're willing to spend a little more than your typical hair dryer.
Keep in mind that several reviews of T3 products noted that they had a relatively short shelf life for how much you're paying. However, T3's customer service is willing to work with you and may send you a new product if yours breaks.
So, should you splurge on a T3 hair dryer? If you're a hair styling aficionado, yes, for sure, but for the average person, drugstore brands should be more than enough.
FAQs
Which T3 Hair Dryer is best?
The most highly rated T3 hair dryer seems to be the T3 Aireluxe. It comes with 3 speeds, 5 heat options, and a styling concentrator as well as a drying concentrator.
Is The T3 Dryer worth it?
Generally speaking, yes. T3 dryers deliver professional results from home, so if that's something you're interested in, they're a good company to try out.
T3 Hair Dryer Alternatives