Is the cold, dry winter season wreaking havoc on your lips? Searching for a remedy can be challenging when dealing with such a sensitive area.
Summer Fridays Lip Butter Balm is trying something new to moisturize, soothe, heal, and condition parched chaps—shea and murumuru seed butters.
We all know that lip balm can replenish our lips, but can lip butter balm repair them? Read our Summer Fridays Lip Butter Balm review to find out!
What is Summer Fridays Lip Balm?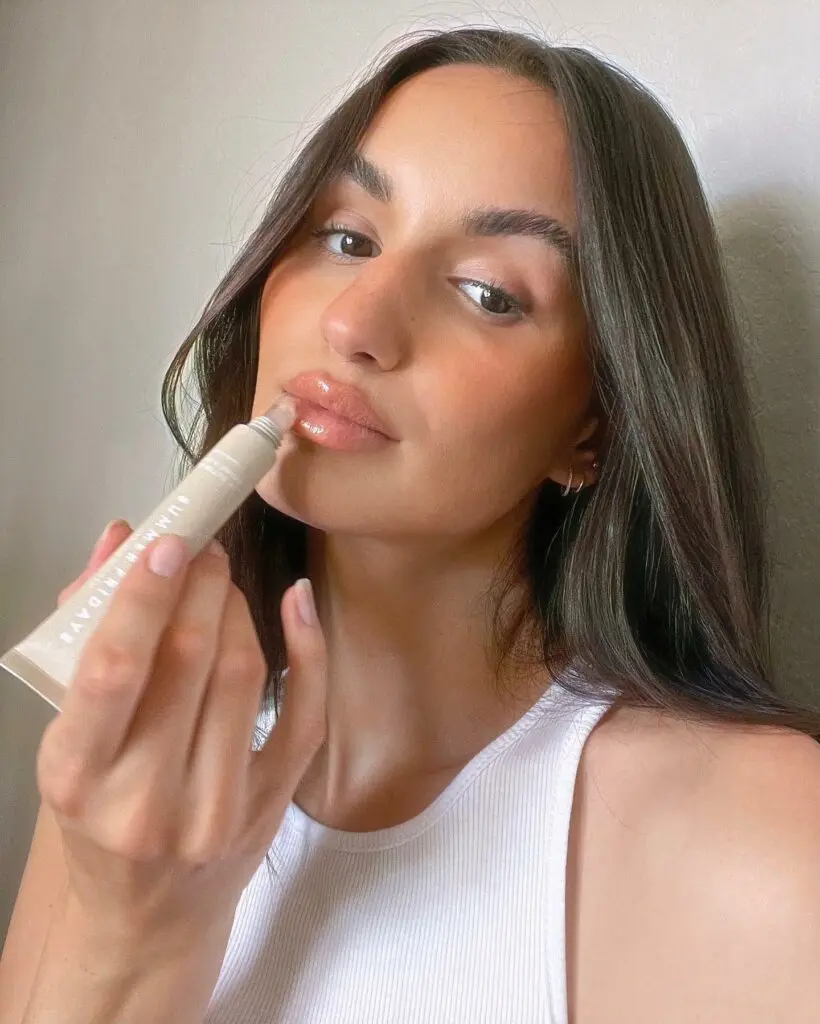 Founded by beauty influencers Marianna Hewitt and Lauren Ireland, Summer Fridays sought to create easy-to-use skincare products made with clean ingredients that are satisfying and beautifully designed.
The influencers found success in their endeavor and garnered support through over 525k followers on Instagram and counting.
In addition, consumers rave about the company's commitment to sustainable, eco-friendly vegan and cruelty-free products.
RELATED: 30 Vegan Skincare Brands
Summer Fridays Lip Balm Overview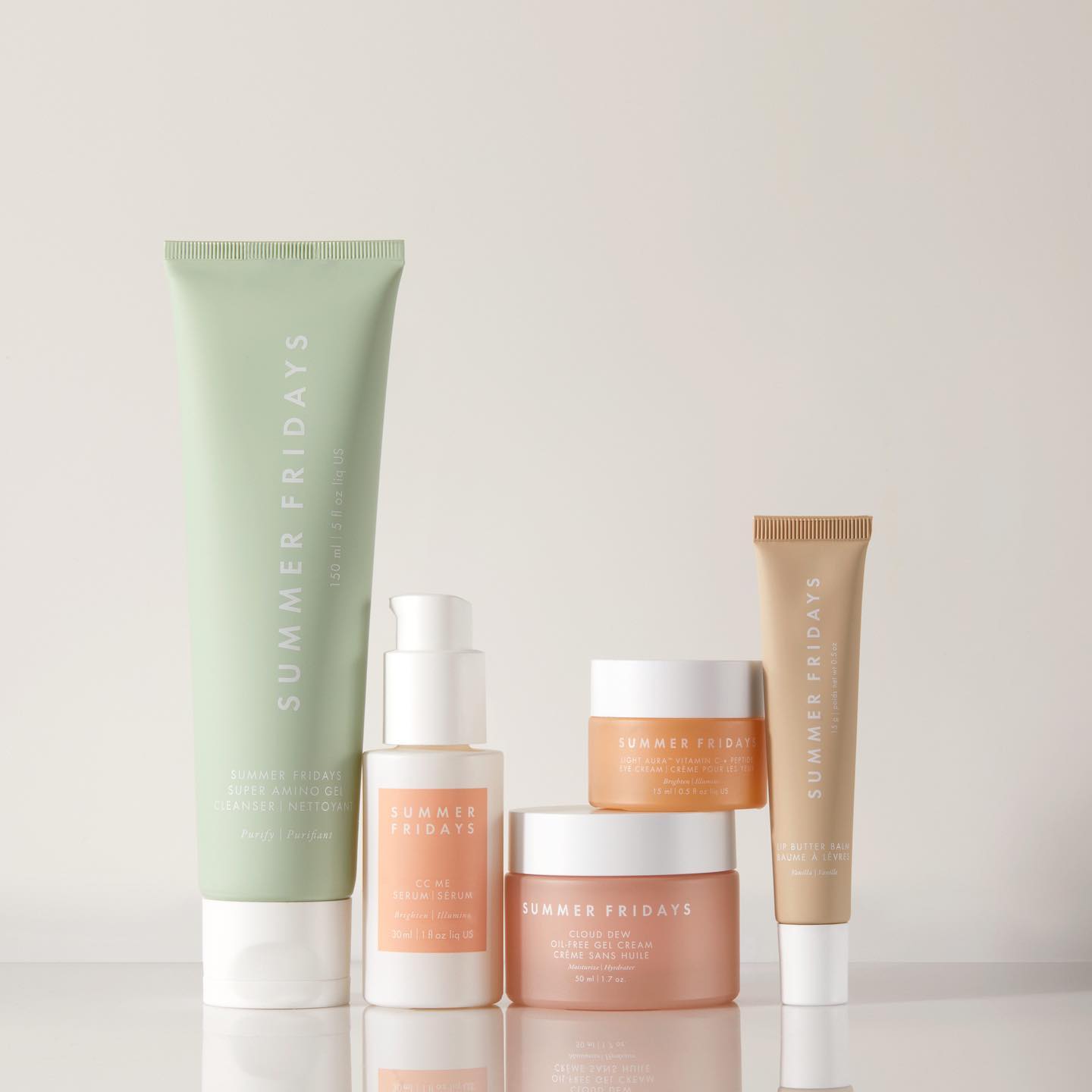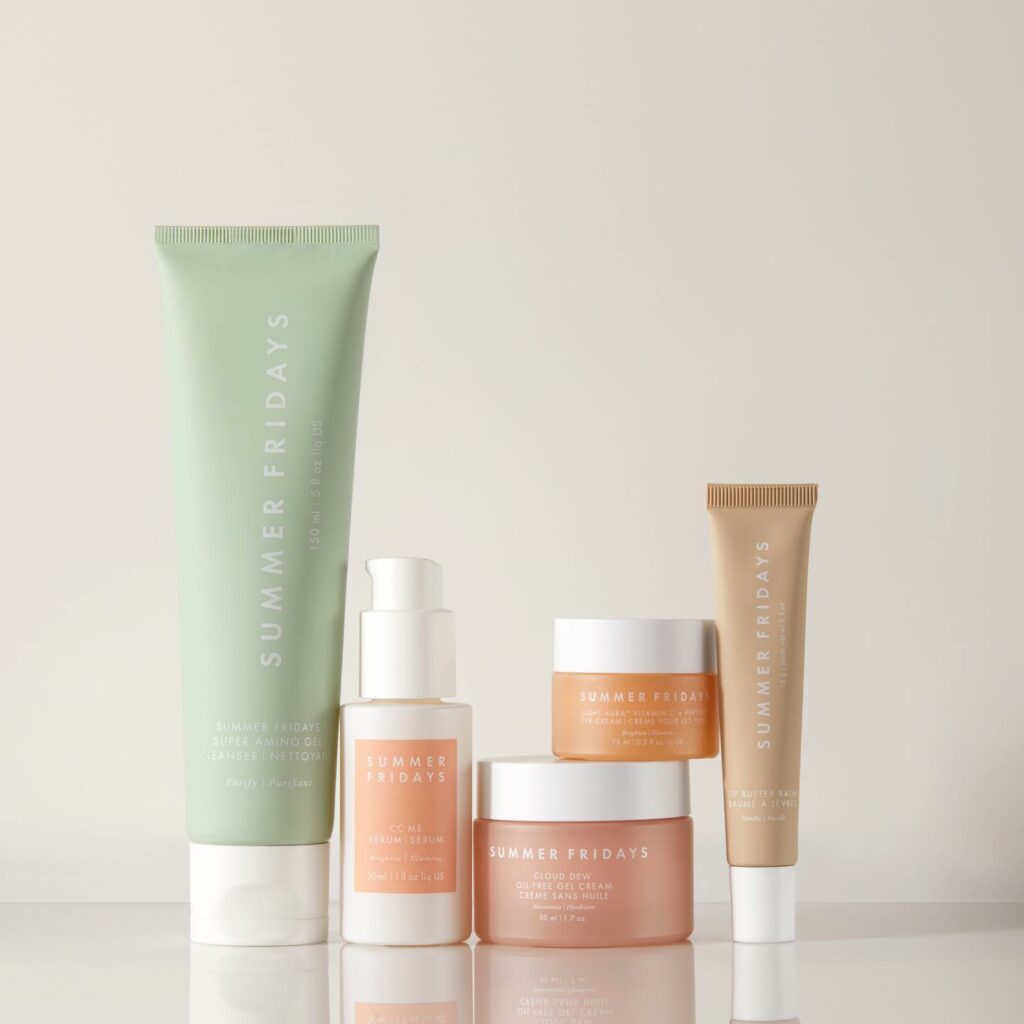 While most products for soothing your chapped lips are lip balms, a new trend is lip butter balms.
What's the difference? While lip balms primarily have moisturizing properties, lip butters have hydration properties and maintain the natural moisture balance of your lips. Also, coming in creamier textures, they have less oil content.
Summer Fridays created a hydrating lip mask to create a flawless and shimmery look on your lips while nourishing them like new.
It is sold in two shades, vanilla, and vanilla beige, for $23 at Sephora and on the Summer Fridays website. The shades bring color to your lips, making them look plump and glossy while the formula kicks in.
Using natural vanilla flavoring, the lip butter balm smells dreamy. The product is also blended with vegan waxes to soften and boost shine with a smooth texture all day. No more greasy feel when it comes to chapped lips.
The product is vegan, gluten-free, cruelty-free, and comes in recyclable packaging.
Summer Fridays Lip Balm Reviews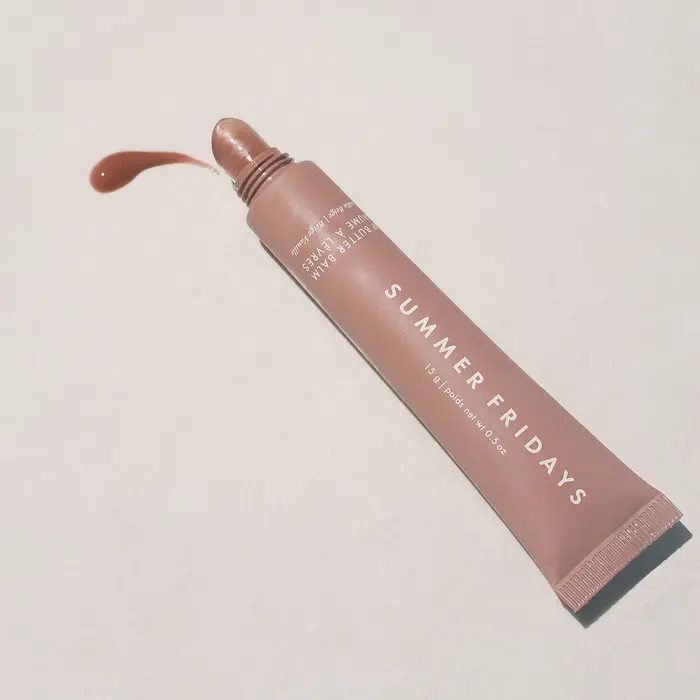 Overall: ★★★★ 4 Stars
Summer Fridays Lip Butter Balm is a great way to get a simple, natural look with hydrating properties to heal your lips. Customers were pleasantly surprised and enthusiastic with the lip butter balm's look, color, and feel. However, a few did complain about dryness on their lips.
Price: ★★★★ 4 stars
Although it is a bit on the pricier side at $23, Summer Fridays Lip Butter Balm is one of the few lip butter balms on the market. So naturally, this and the fact that it is made with clean ingredients make it a hot commodity for something new to try.
Quality: ★★★★ 4 stars
The lip butter balm has clean ingredients without synthetic dyes or fragrances and parabens commonly found in other lip balms. As a result, many customers were satisfied with the product's look, feel, smell, and outcomes after application.
Packaging: ★★★ 3 stars
A few customers did complain about the packaging, saying there was not enough product in the tube or the applicator popped off. However, these were minor instances. Many were happy with the brand's efforts in making all the packaging eco-friendly.  
What Are Others Saying?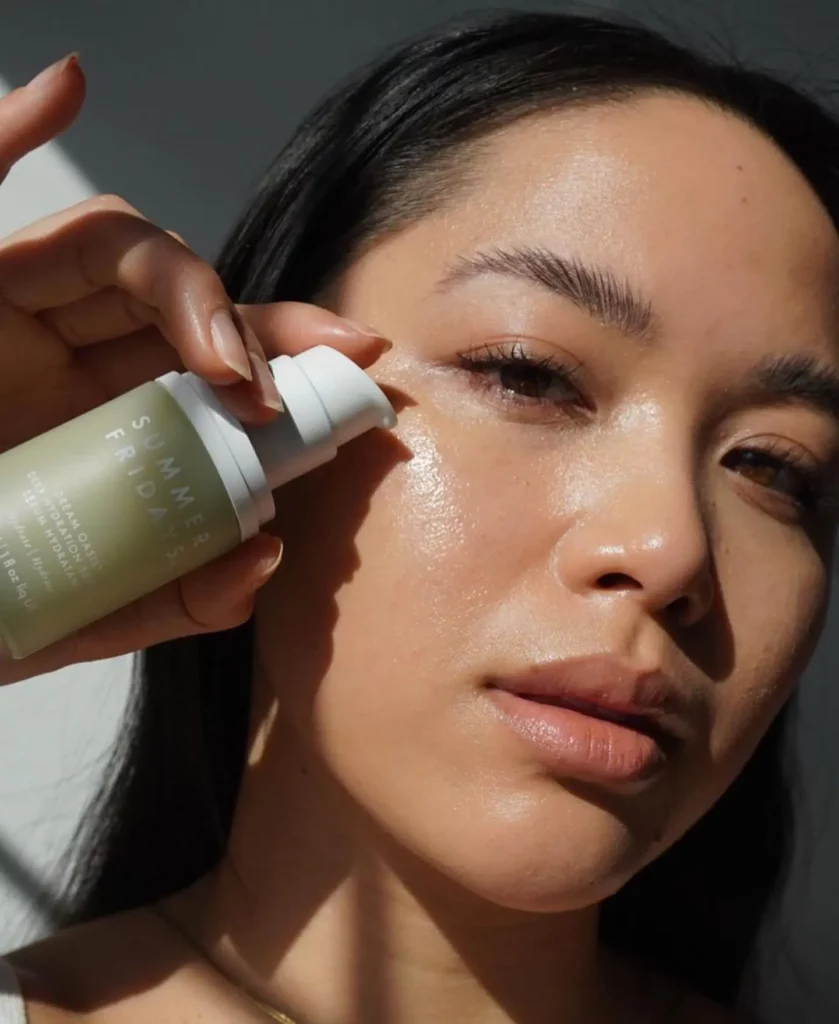 We wanted to see what customers were saying about the product, so we searched the web through hundreds of Summer Friday Lip Butter Balm reviews. Here are a few common themes that embody what most people thought about the product.
Customers had a few complaints about the packaging needing improvement when receiving and using the product.
Some said there was less product in the tube than expected and had issues with the applicator. However, others said the applicator was soft and created a wonderful experience applying the lip butter balm.
Customers were also impressed by the natural vanilla flavoring instead of artificial, calling it the perfect scent.
Many also felt the tint of the balm was very natural looking, making their lips look shiny, plump, and juicy.
Some choose it for how it makes their lips look, but others put it on as part of their nightly routine to keep their lips hydrated for the next day, claiming no irritation or dryness.
Overall, here are the main takeaways from other customer reviews about this lip butter balm:
Smooth and creamy
Perfect vanilla scent
Great natural colors
Packaging was temperamental
Bottom Line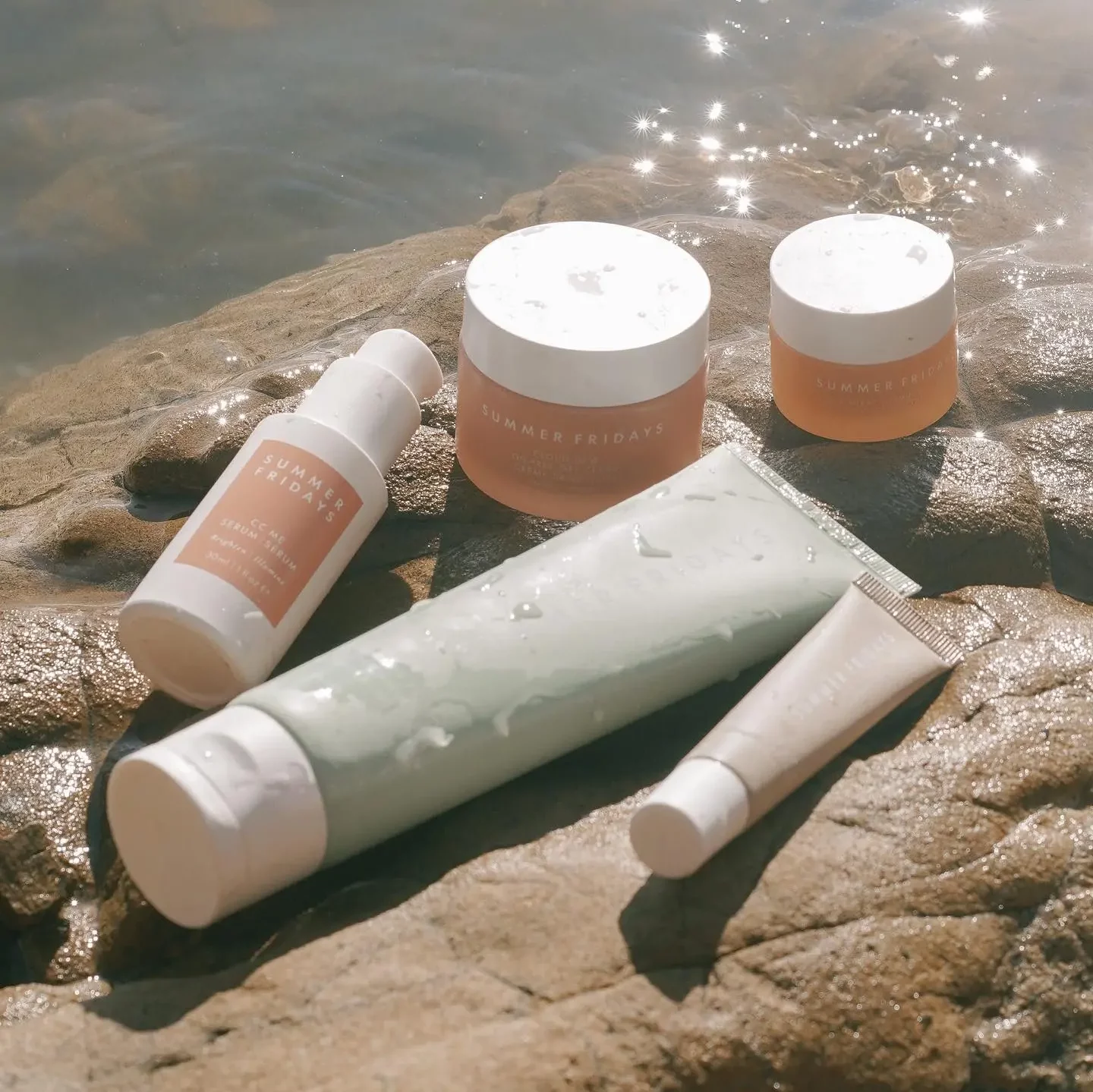 If you are looking for a new solution for your chapped lips and want to try lip butter balm instead, Summer Fridays Lip Butter Balm is the perfect option for you.
This product is excellent for people looking for a natural color and feel on their lips while conditioning takes over. It is also a perfect option for conscious consumers because it offers eco-friendly packaging and is vegan and cruelty-free.
A few customers did have issues with the packaging, and some complained about dryness after use, but customers were happy for the most part with their purchases.
Summer Fridays Lip Butter Balm Alternatives