Cider is a new fast fashion store that has some of the cutest and trendiest clothes around, but there are definitely some downsides to this brand.
Although they claim to be sustainable, they are still a fast fashion brand that mass produces clothing. Many of their pieces look great online, but end up being poor quality or just don't last very long (aka you get what you pay for).
If you love Cider's styles, but would rather invest in higher-quality garments, check out our favorite stores like Cider below.
Stores Like Cider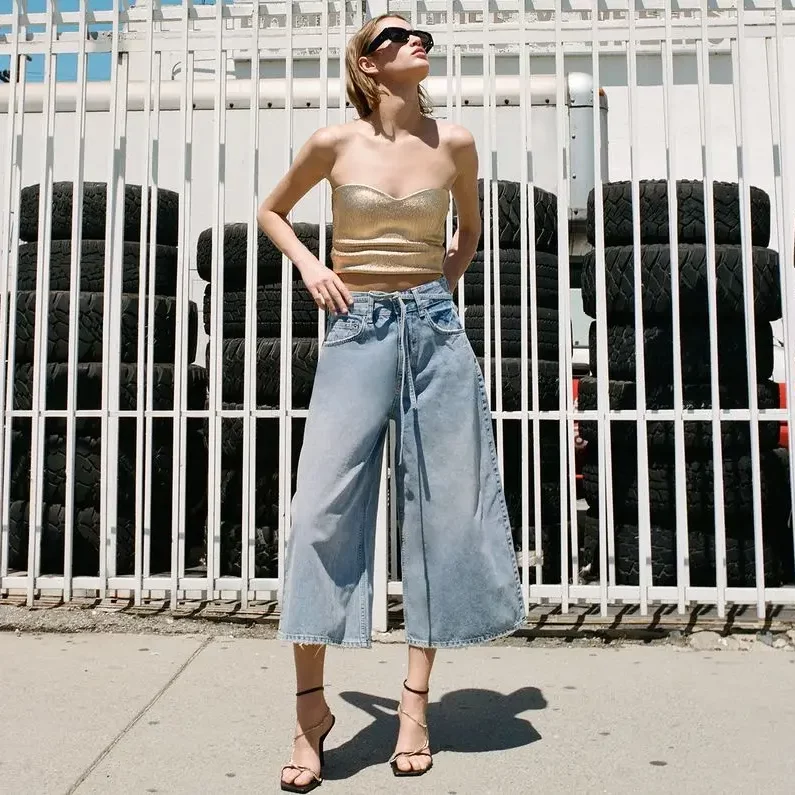 Average price range: $15 – $100
Size range: XS – XL (women) and XS – 2XL (men)
Zara has made its mark in the affordable luxury world. A Spanish fast-fashion retailer, Zara is a go-to destination for fashion-forward individuals who crave chic, trendy, and sophisticated pieces without breaking the bank. 
With its sleek aesthetic and ability to create accessible, ready-to-wear garments inspired by runway looks, Zara has become a key retailer for those seeking both timeless garments and seasonal trends.
The brand's price point is relatively affordable while still offering decent quality garments that will last for more than a couple of wears in your closet. When searching for higher-quality alternatives to Cider, you can't go wrong with Zara!
---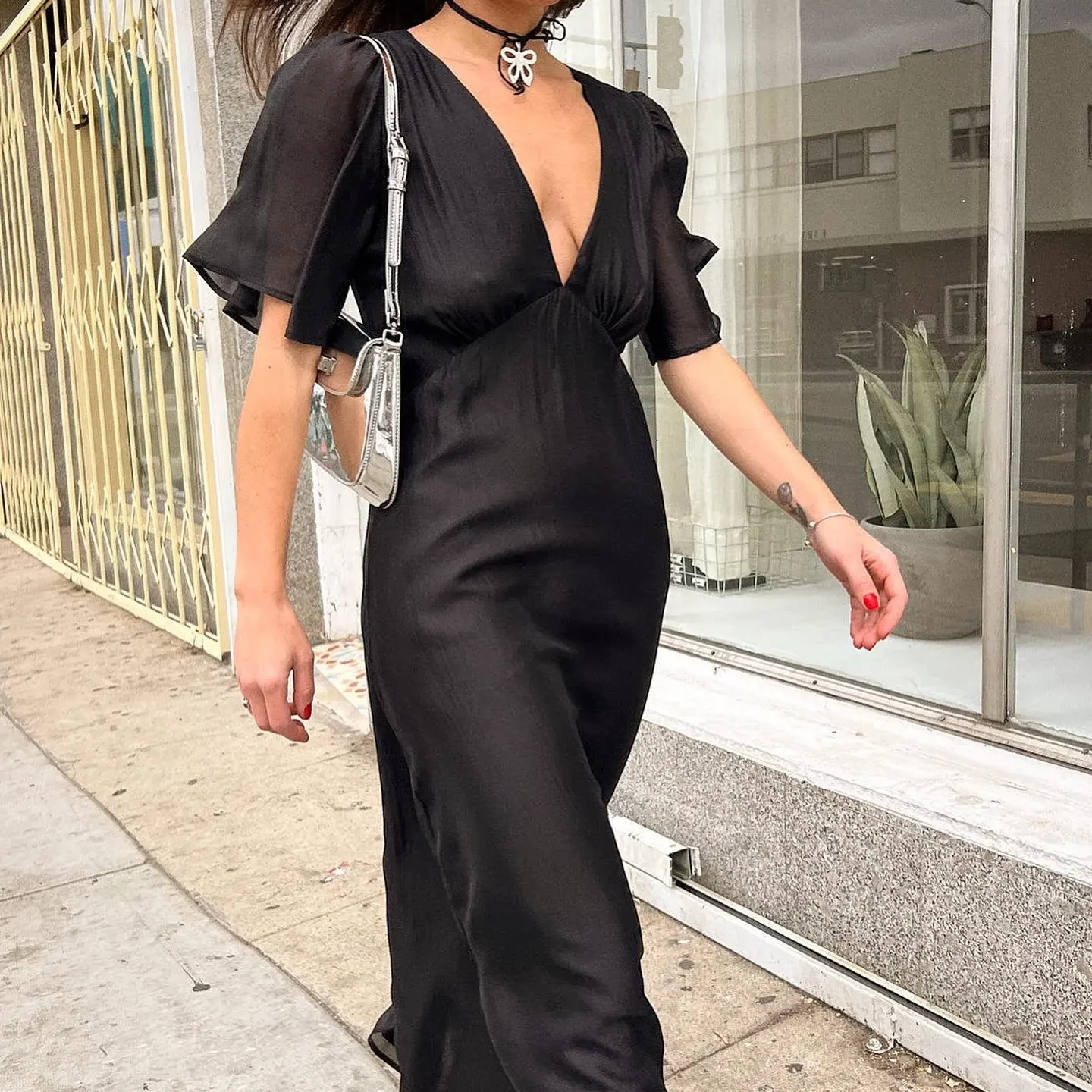 Average price range: $40 – $200
Size range: XS – 3XL 
Founded by Lisa Bühler in 2015, this eclectic brand has garnered a following for its unique collection of clothing, accessories, and footwear. This San Francisco-based boutique has created the perfect blend of whimsical, vintage-inspired style and modern flair. 
Similar to Cider, Lisa Says Gah features a playful and vibrant aesthetic, but it takes a more sophisticated approach to fashion. With a higher average price point than Cider, Lisa Says Gah offers a selection of thoughtfully crafted, ethically made garments that prioritize quality and sustainability. 
In addition to featuring a variety of emerging and established independent designers, the brand also boasts an in-house label that is made in small batches, ensuring attention to detail and minimal environmental impact.
For those who appreciate Cider's free-spirited vibe but seek a better quality and more sustainable alternative, Lisa Says Gah will delight your inner fashionista.
---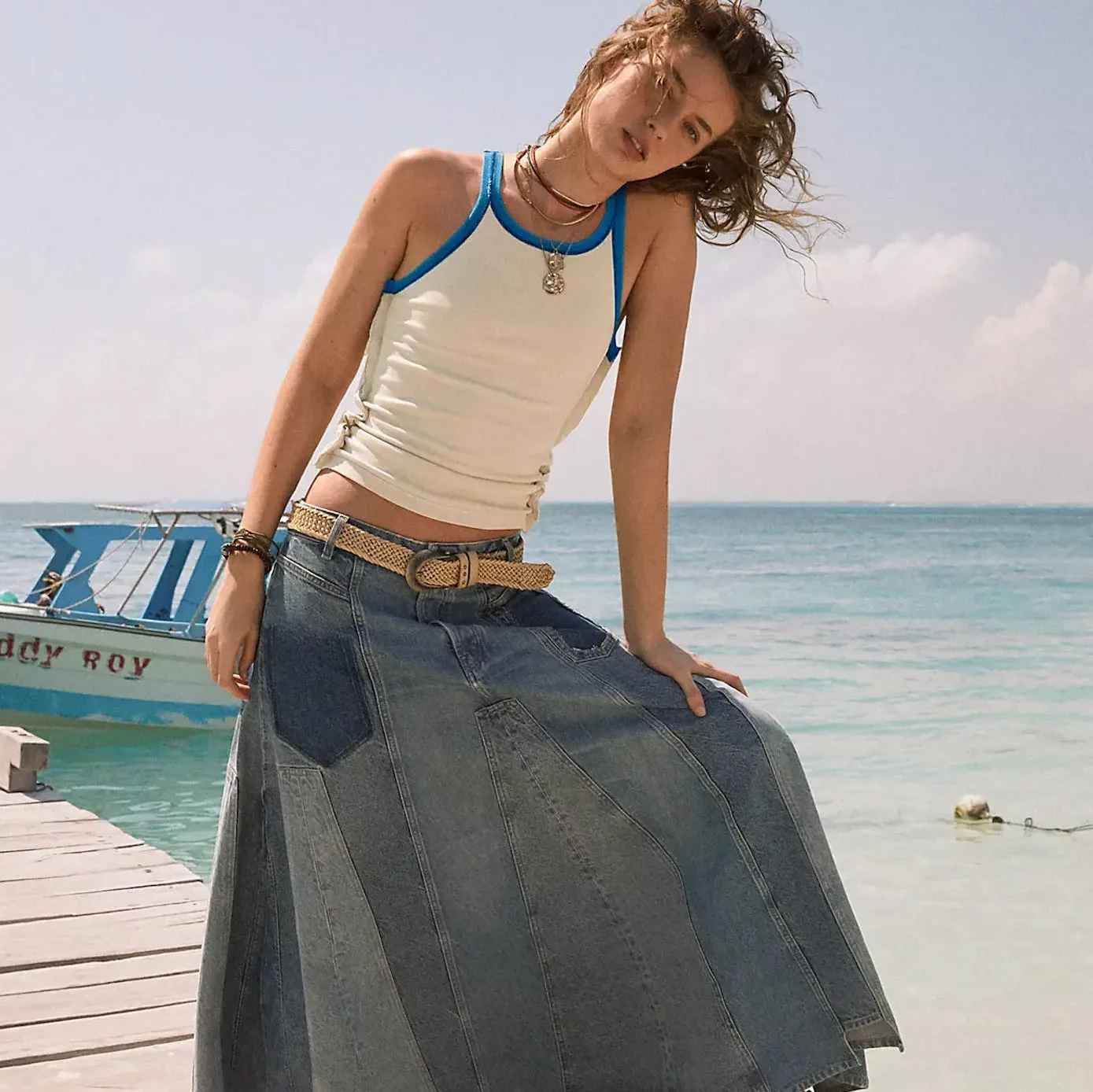 Average price range: $50 – $2,000
Size range: 2XS – 2XL
This popular bohemian-inspired clothing brand is perfect for any free-spirited fashion lover out there. Similar to Cider, Free People offers a wide variety of clothing options, but you can expect better quality (and higher prices) at Free People.
From flowy maxi dresses to cozy sweaters, you'll never run out of options. That being said, Free People's style tends to be a bit more eclectic, with both vintage-inspired pieces as well as pieces inspired by the latest trends.
While Cider is known for its affordable prices, Free People's pieces are more expensive. However, the quality of the materials used and the attention to detail in each piece reflects these higher prices. If you're looking for a few statement pieces to add to your wardrobe, Free People is definitely worth checking out.
---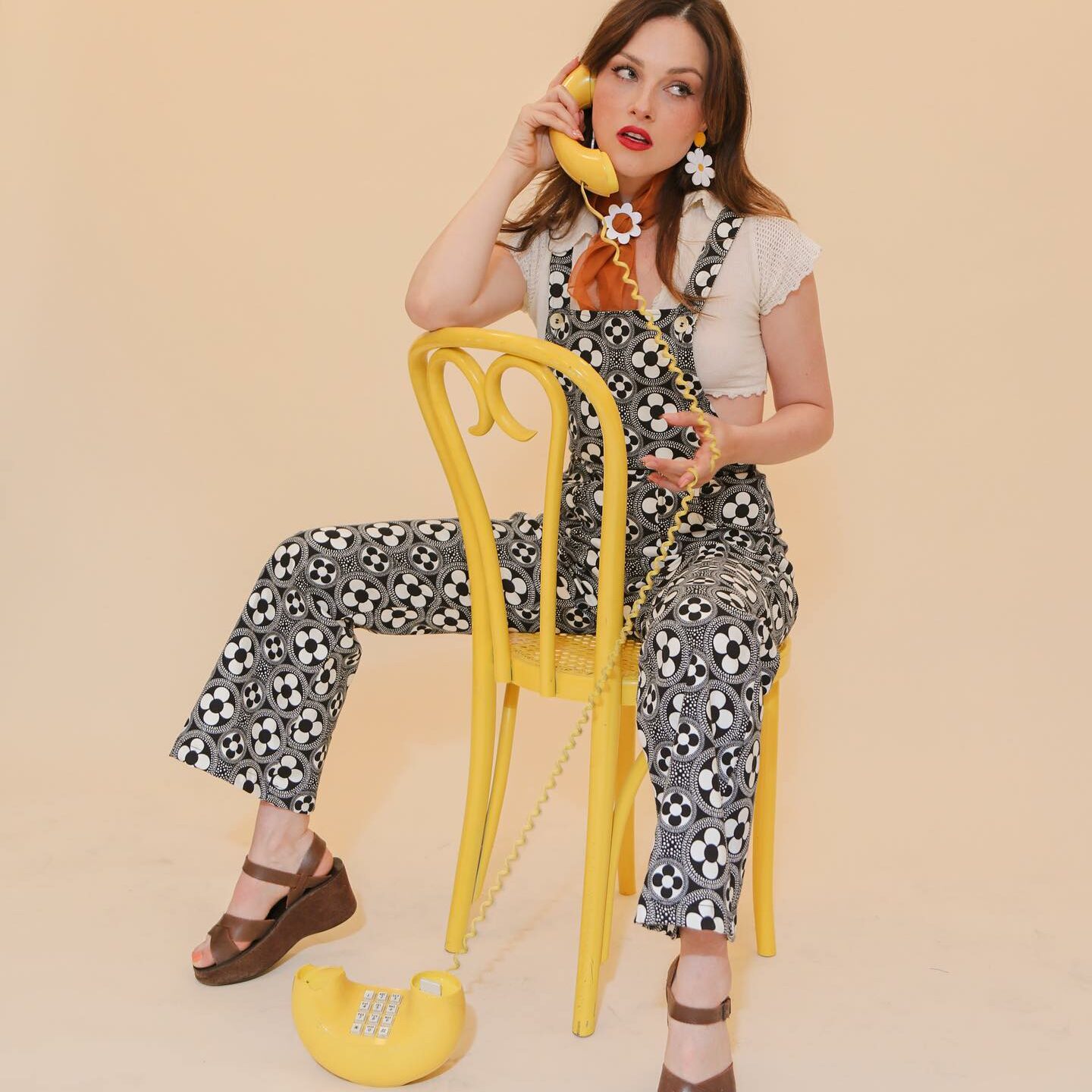 Average price range: $50 – $250
Size range: XS – XL 
Miracle Eye is a slow fashion brand offering a unique range of handmade clothing and accessories catering to those with a bold sense of style. Their items feature vibrant designs, including quirky graphic tees, oversized jackets, and statement-making prints.
Although their prices aren't as affordable as Cider, Miracle Eye still has reasonable prices considering the quality, sustainability, and one-of-a-kind designs. Moreover, the brand has an extensive selection of sizes, including plus sizes, which is a notable difference from Cider's smaller size offerings.
Miracle Eye is an exciting brand for those looking to express themselves through their clothing while also shopping for more ethically made clothing. For example, many of their clothing pieces are handmade in Los Angeles from vintage deadstock that was going to end up in a landfill.
---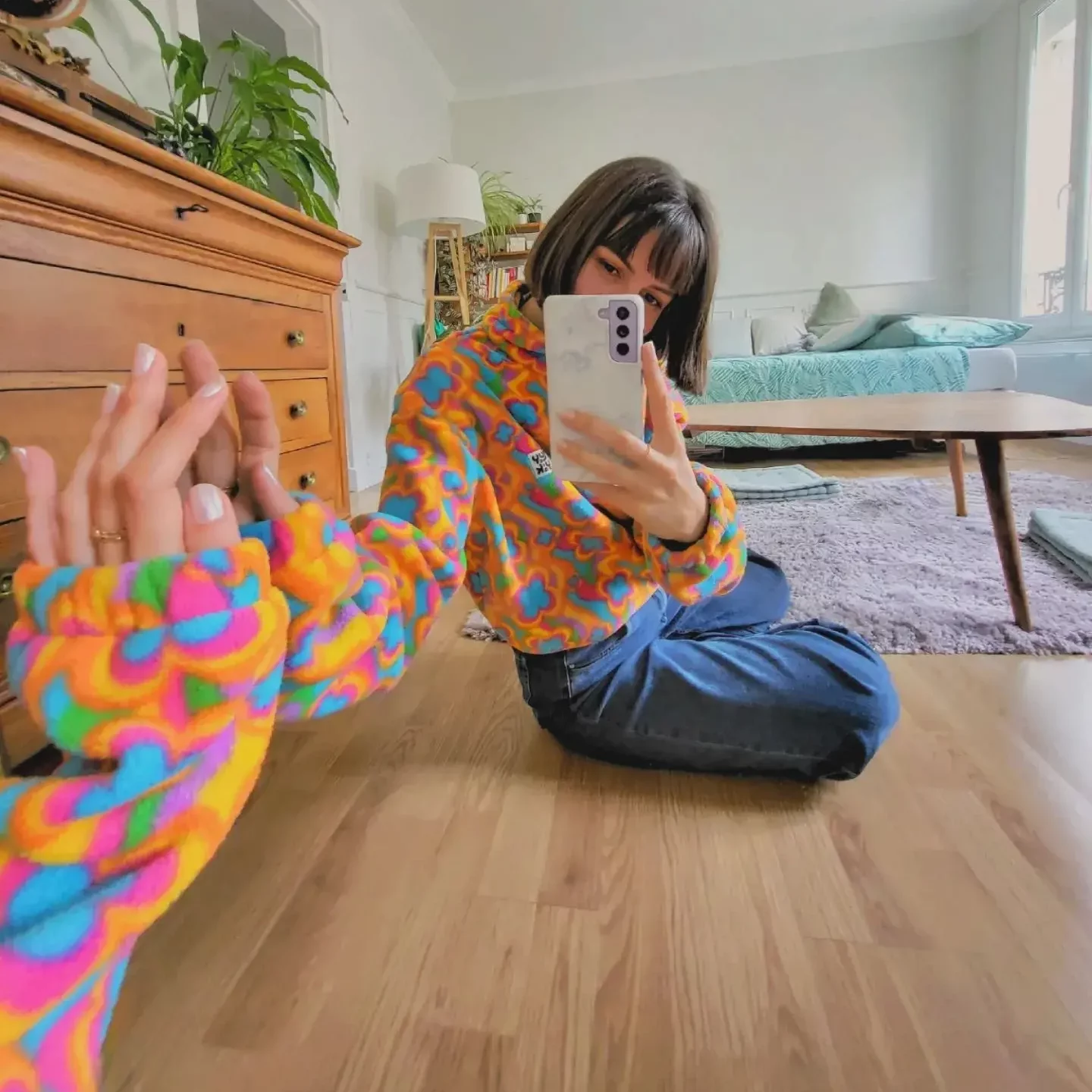 Average price range: $30 – $120
Size range: XS – 4XL 
Lucy & Yak is a sustainable clothing brand based in the UK that has been gaining popularity, for good reason. The brand's style is inspired by vintage and retro fashion, with a focus on bold patterns and bright colors.
Their collections feature a variety of comfortable, practical, and stylish pieces such as dungarees, jumpsuits, and oversized shirts. Best of all, their garments are made using sustainable materials such as organic cotton, recycled polyester, and Tencel. Plus, Lucy & Yak is committed to fair labor practices and ethical manufacturing.
In terms of price point, Lucy & Yak is moderately priced, with most pieces ranging from $50 to $100. When compared to Cider, Lucy & Yak offers a similar vibe with their vintage-inspired designs, but we will say Lucy & Yak tends to have a more eclectic style.
Overall, Lucy & Yak is a great choice for those looking for reasonably priced sustainable fashion with a playful and colorful twist.
---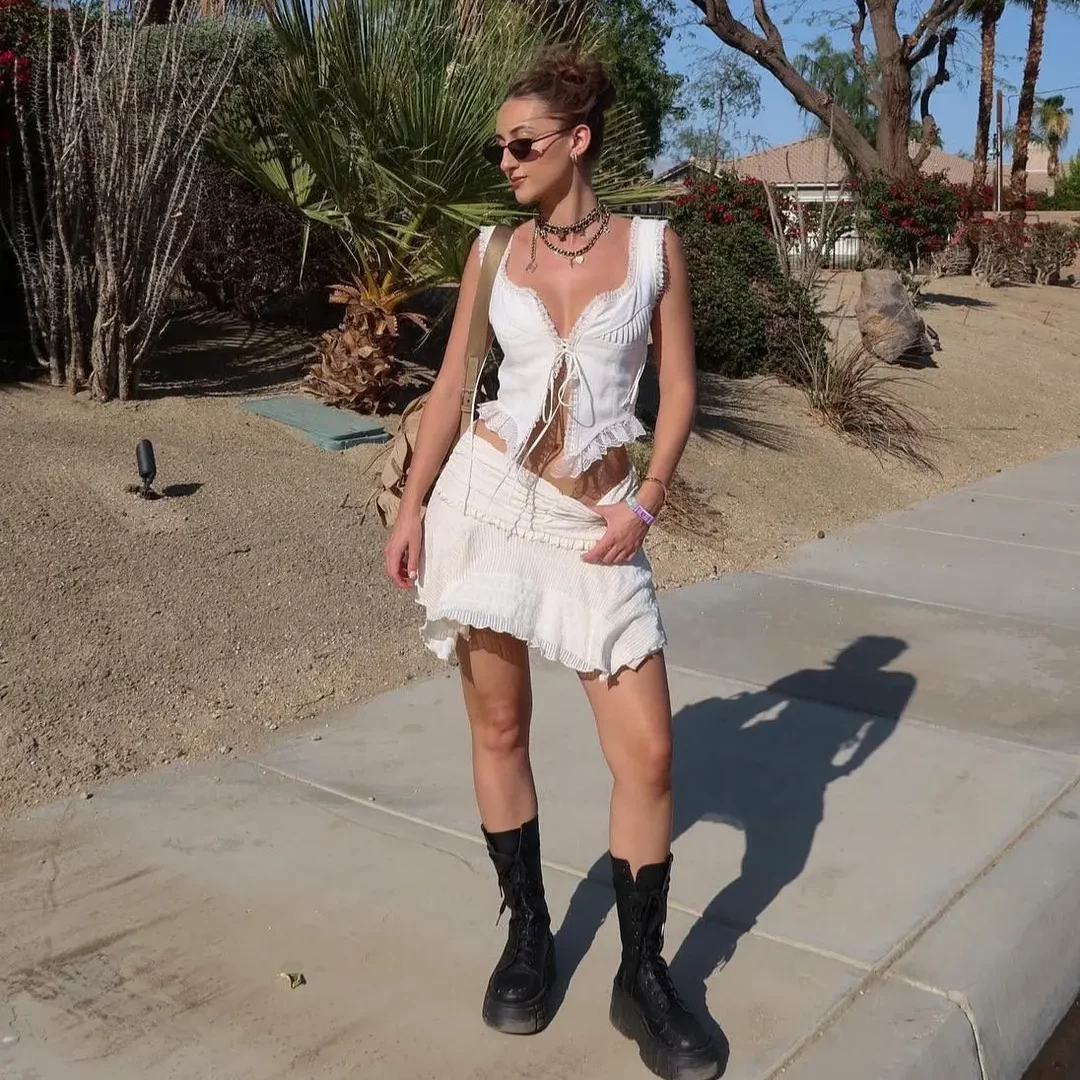 Average price range: $10 – $600
Size range: 2XS – 3XL (women) and 2XS – 3XL (men)
You've probably heard of this one before, but we had to mention Urban Outfitters when talking about stores like Cider. This popular store offers a wide range of trendy and youthful styles for both men and women.
Urban Outfitters is perfect for those who are looking for a unique, edgy, and cool look, while also sticking to affordable prices. The brand has a distinct and recognizable style, with a combination of vintage, bohemian, and modern elements.
Similar to Cider, Urban Outfitters is known for its affordable prices and extensive selection of clothing and accessories. That being said, Urban Outfitters stocks various brands as well as home goods and electronics, so you can also find some items that are more expensive.
---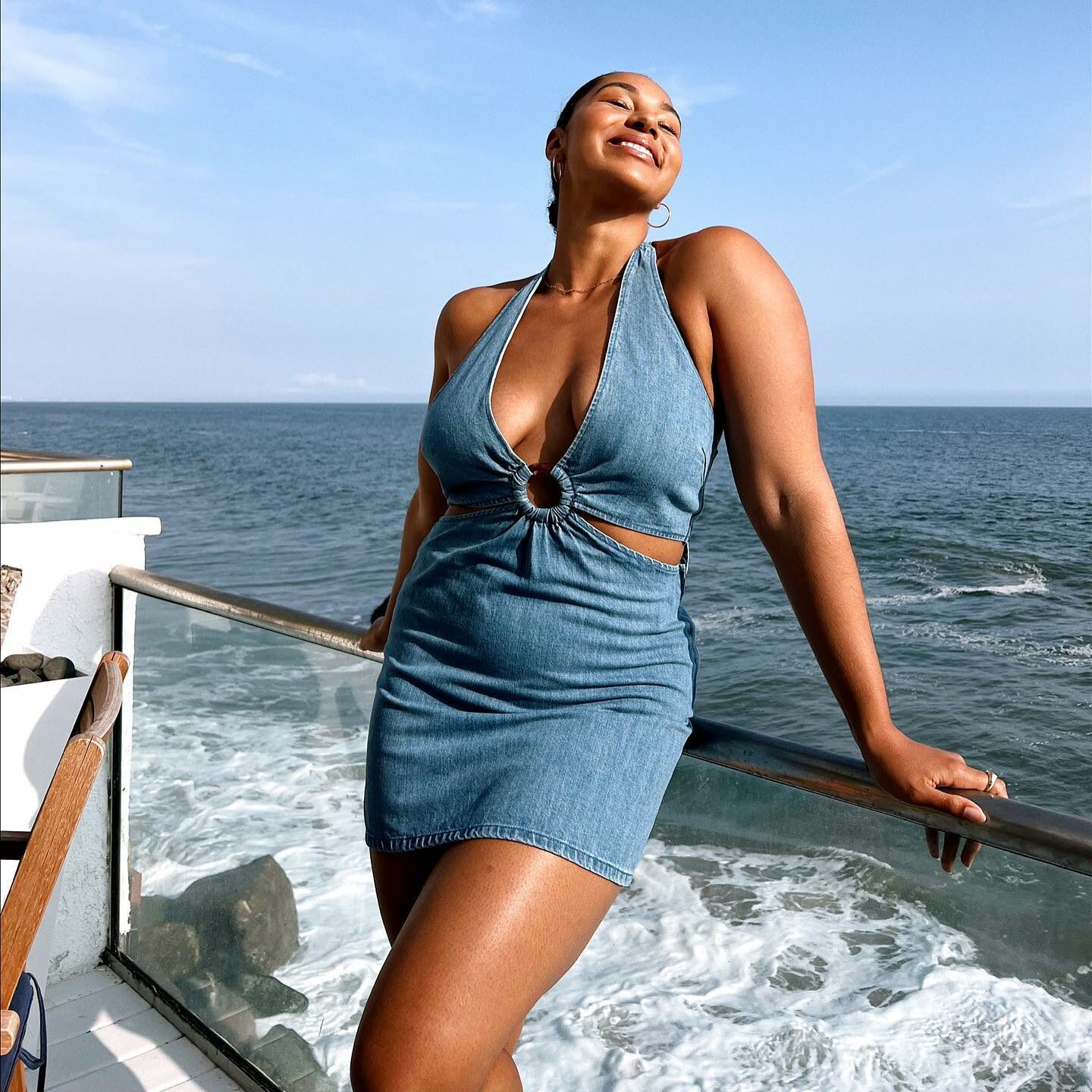 Average price range: $50 – $300
Size range: 2XS – 3XL
Show Me Your Mumu is a bohemian-inspired clothing brand that has quickly become a favorite among fashionistas who love to blend classic and modern styles. Founded in 2009, Show Me Your Mumu is known for its unique prints and vibrant colors. This brand is perfect for those who want to stand out from the crowd and make a fashion statement.
In terms of prices, Show Me Your Mumu falls within the mid-range category. Although more expensive than Cider, the quality is much more reliable and their garments will last longer.
This brand offers a wide range of styles, from maxi dresses to rompers, and everything in between. If you're a fan of Cider, you'll love the similar carefree and easy-going vibe found at Show Me Your Mumu.
Overall, Show Me Your Mumu is a great option for those who want to add some better quality boho-chic garments to their wardrobe.
---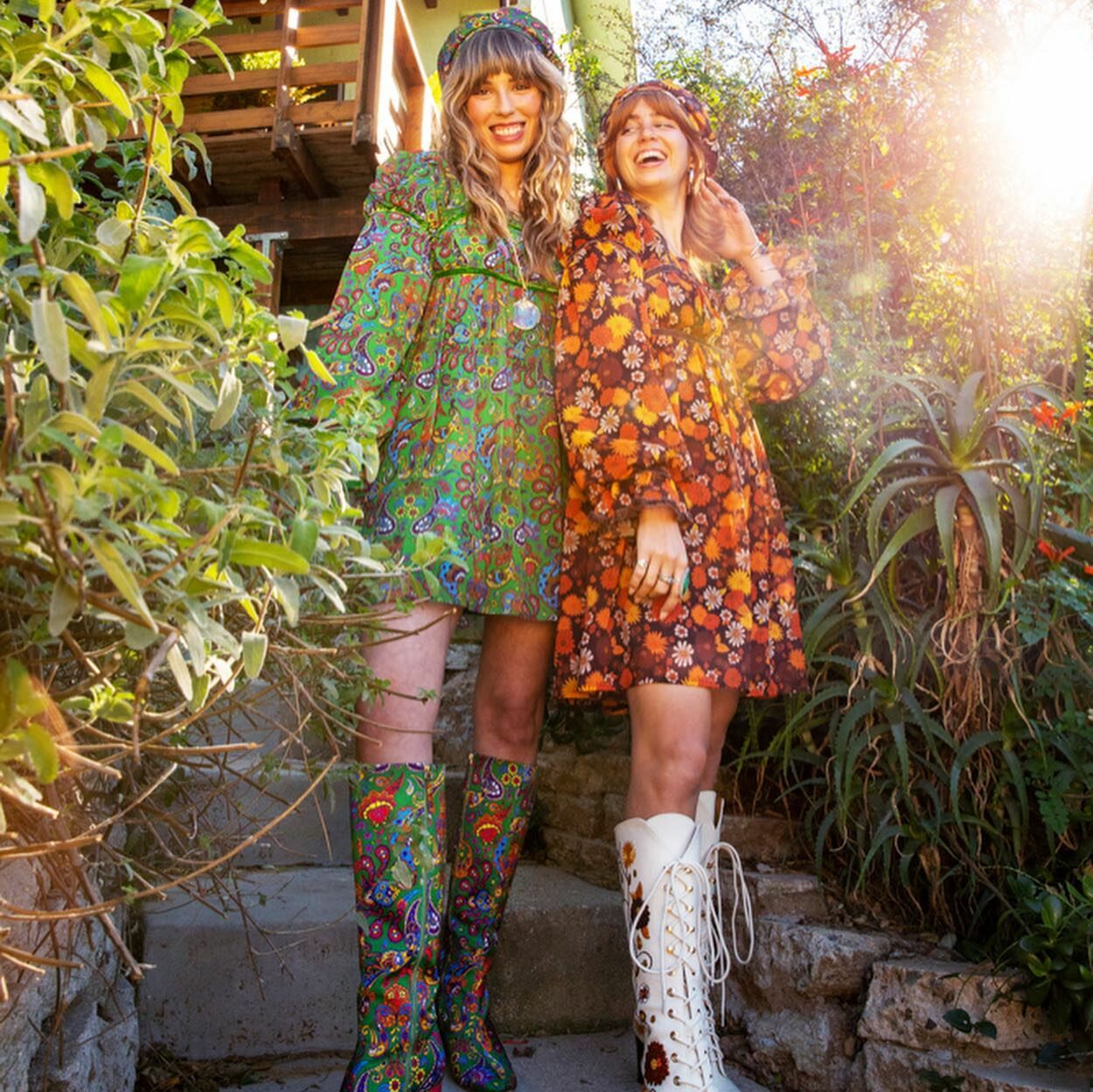 Average price range: $50 – $200
Size range: 2XS – 2XL
With its effortless and carefree style, The Hippie Shake is another store like Cider. The brand offers a wide range of bohemian clothing items, including flowy dresses, embroidered blouses, and tie-dye tops, all at a reasonably affordable price point.
One of the unique features of The Hippie Shake is their focus on sustainability. The brand uses eco-friendly fabrics like organic cotton and recycled materials in their clothing as often as they can to reduce their impact on the environment. Their clothing pieces are also ethically made, ensuring fair wages and safe working conditions for the garment workers.
Overall, The Hippie Shake is a great option for those looking for sustainable and well-made bohemian-inspired clothing.
---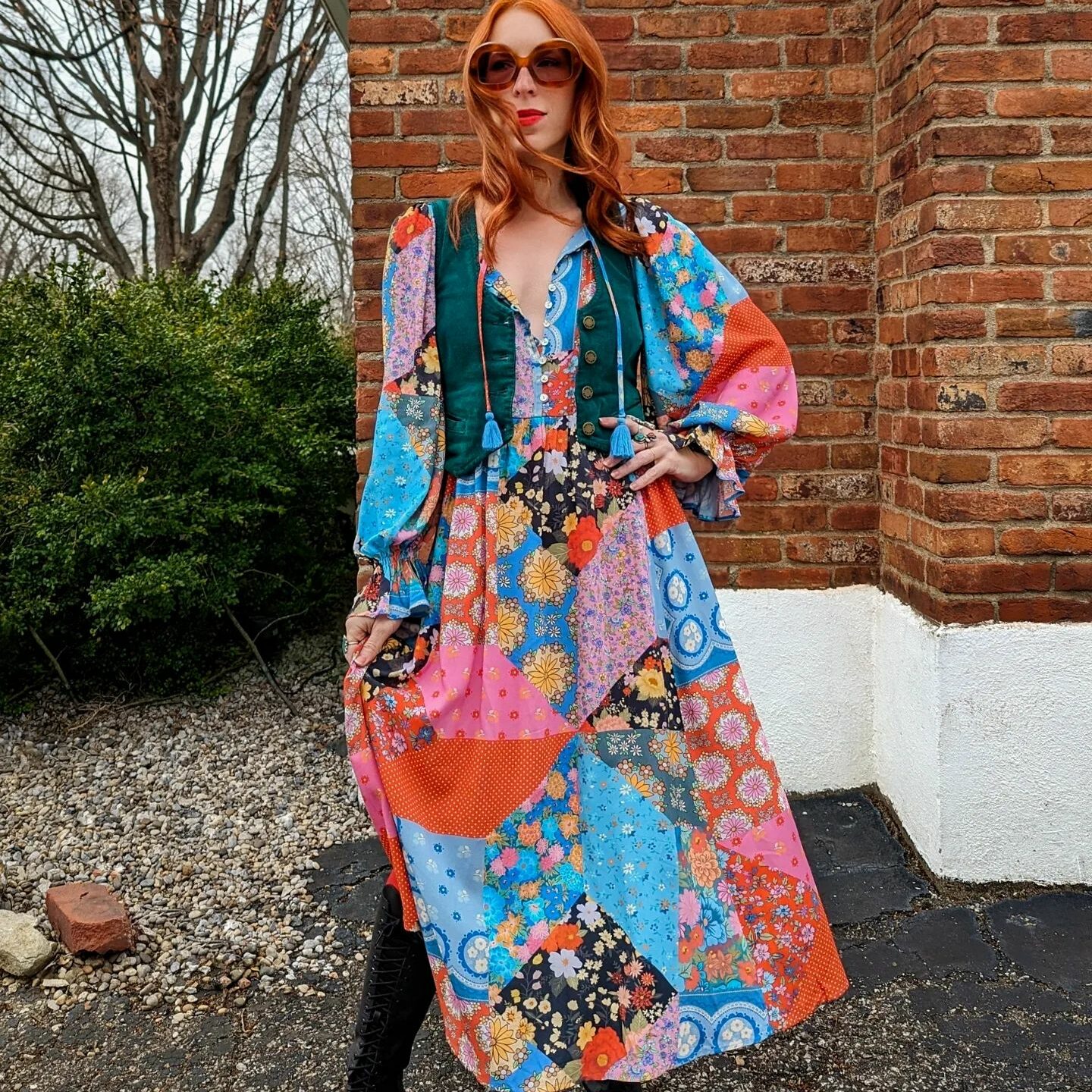 Average price range: $40 – $350
Size range: Women: XS – 3XL
Black Salt is a trendy online boutique that offers a unique blend of bohemian and modern fashion styles. With a focus on quality, Black Salt is a great option for those who love Cider's clothing styles, but want to invest in better quality items while also adding a modern twist to their wardrobe.
The brand offers a variety of clothing items, from flowy maxi dresses to structured blazers, all at an affordable price point. Black Salt is also committed to inclusivity, offering a range of sizes (from XS to 3XL) to ensure everyone is able to try out their fun styles.
---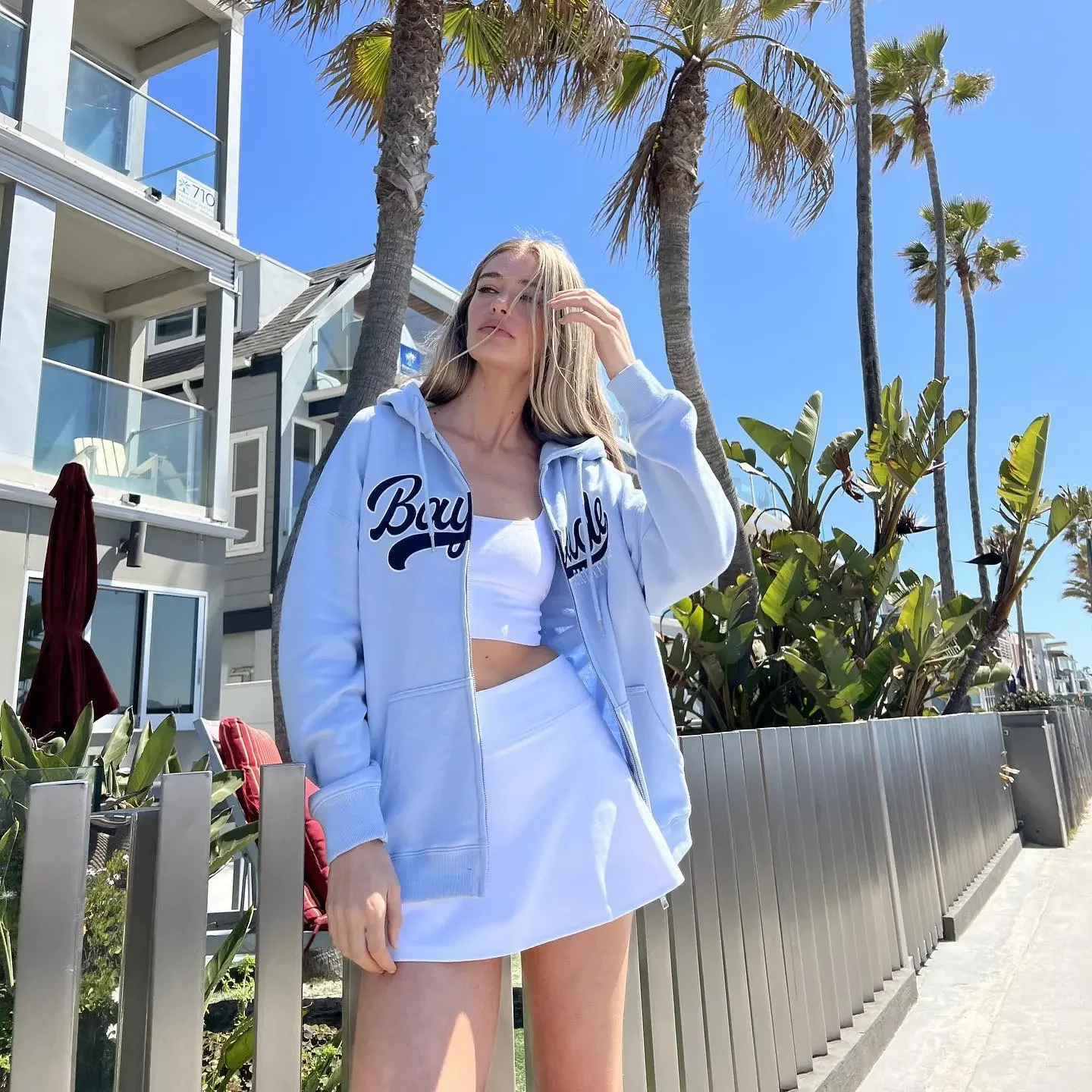 Average price range: $30 – $150
Size range: Women: XS – XL
Known for its youthful energy, Garage offers a range of pieces that are both affordable and fashion-forward. Similar to Cider, Garage offers a mix of casual and dressy pieces that can be dressed up or down depending on the occasion.
Like Cider, Garage caters to a younger audience and offers a wide range of sizes to accommodate different body types.
In terms of price point, Garage is relatively affordable with most pieces falling in the mid-range price category. While they don't offer as many options for formal events, they excel at providing stylish and comfortable everyday wear.
---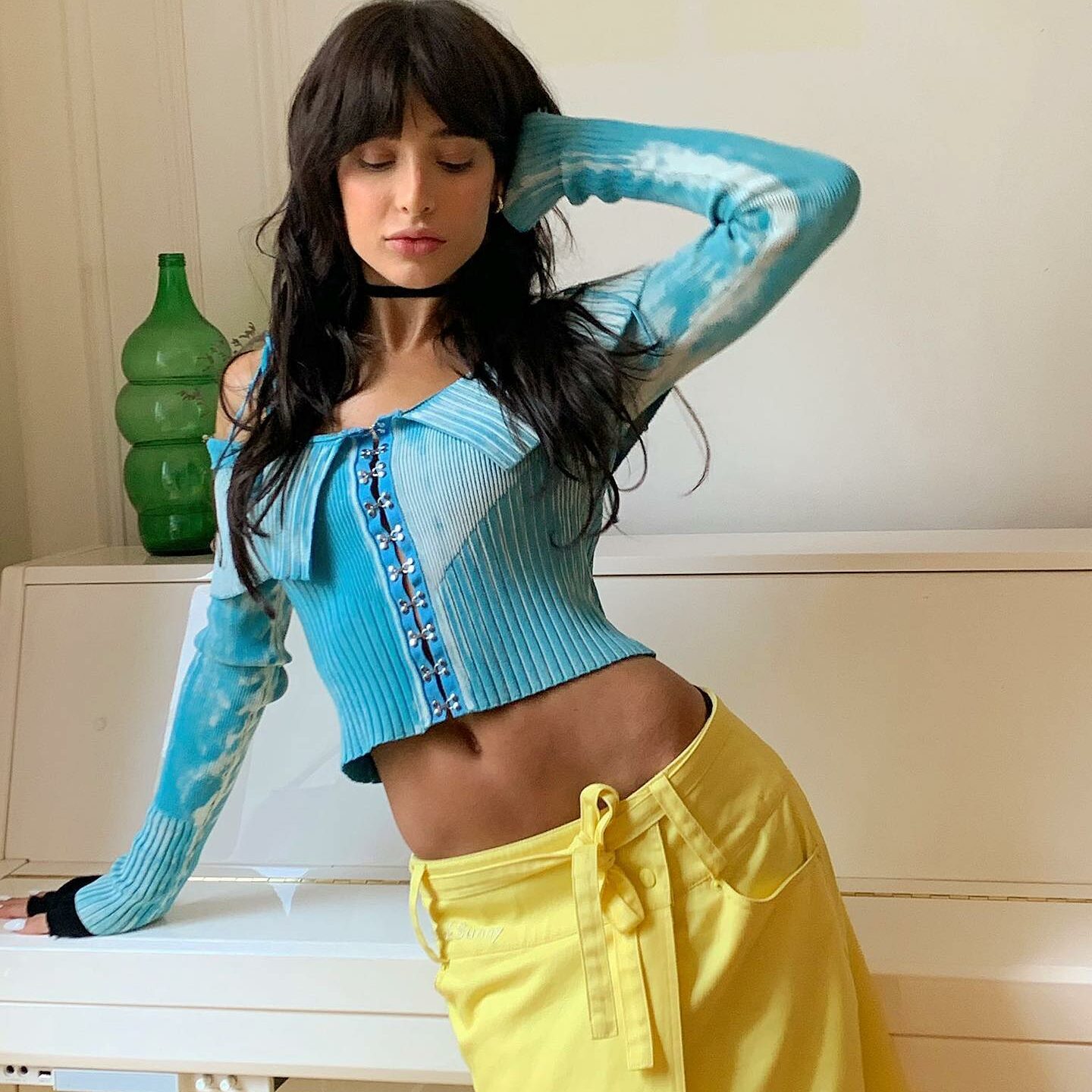 Average price range: $50 – $200
Size range: XS – 2XL 
House of Sunny is a UK-based fashion brand known for its retro-inspired pieces that are effortlessly stylish. The brand aims to create timeless pieces that customers can cherish for years to come.
Like Cider, House of Sunny offers a unique range of clothing that combines contemporary designs with vintage aesthetics.
The brand's signature style features oversized silhouettes, bold colors, and playful prints that are perfect for making a statement.
---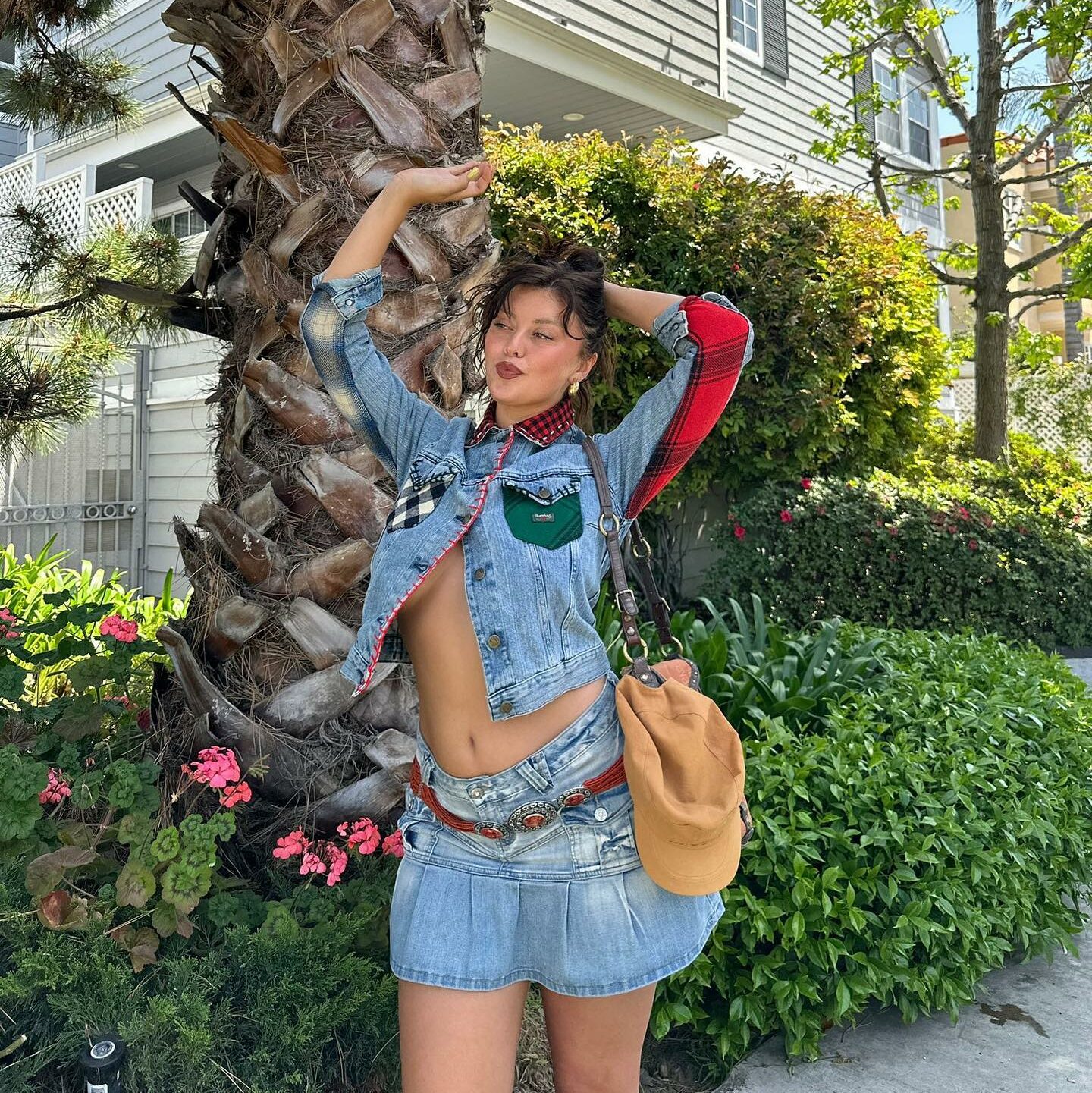 Average price range: $5 – $1,000
When all else fails, we recommend heading to secondhand stores to find the styles you're searching for.
Depop is one popular online secondhand marketplace that offers a unique and diverse range of pre-owned clothing items. Depop provides a platform for independent sellers to showcase their collections, making it a great alternative to fast fashion.
Whether you're looking for high-end designer pieces for a better price or more affordable vintage finds, Depop has something for everyone. We love the social aspect of the Depop platform, which allows users to follow their favorite sellers and engage with other members of the community.
With a focus on sustainability, style, and affordability, Depop is definitely a must-visit for anyone looking for unique fashion finds and great deals.
---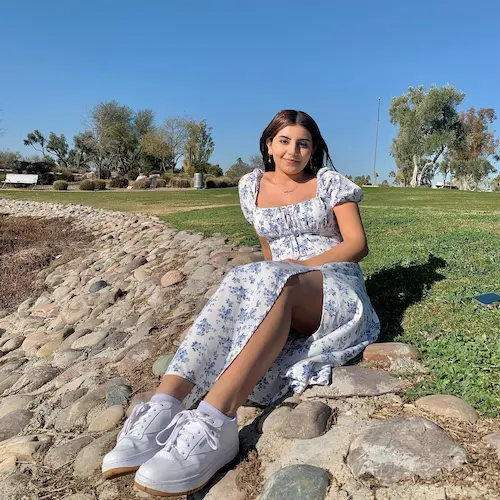 Average price range: $2 – $3,000
ThredUp is another of the most popular online thrift stores that offers a wide range of stylish clothing options at affordable prices. Founded in 2009, the company has grown to become one of the largest online thrift stores, with a focus on providing quality, gently-used clothing items that are both fashionable and sustainable.
Shoppers can find clothing from well-known brands, including Madewell, J. Crew, and Nike, at prices that are often significantly lower than retail.
In addition to clothing, ThredUp also offers a wide range of shoes, accessories, and even designer handbags. For those who want to clean out their own closets, ThredUp also offers a consignment service so you can turn unwanted clothing items into cash.