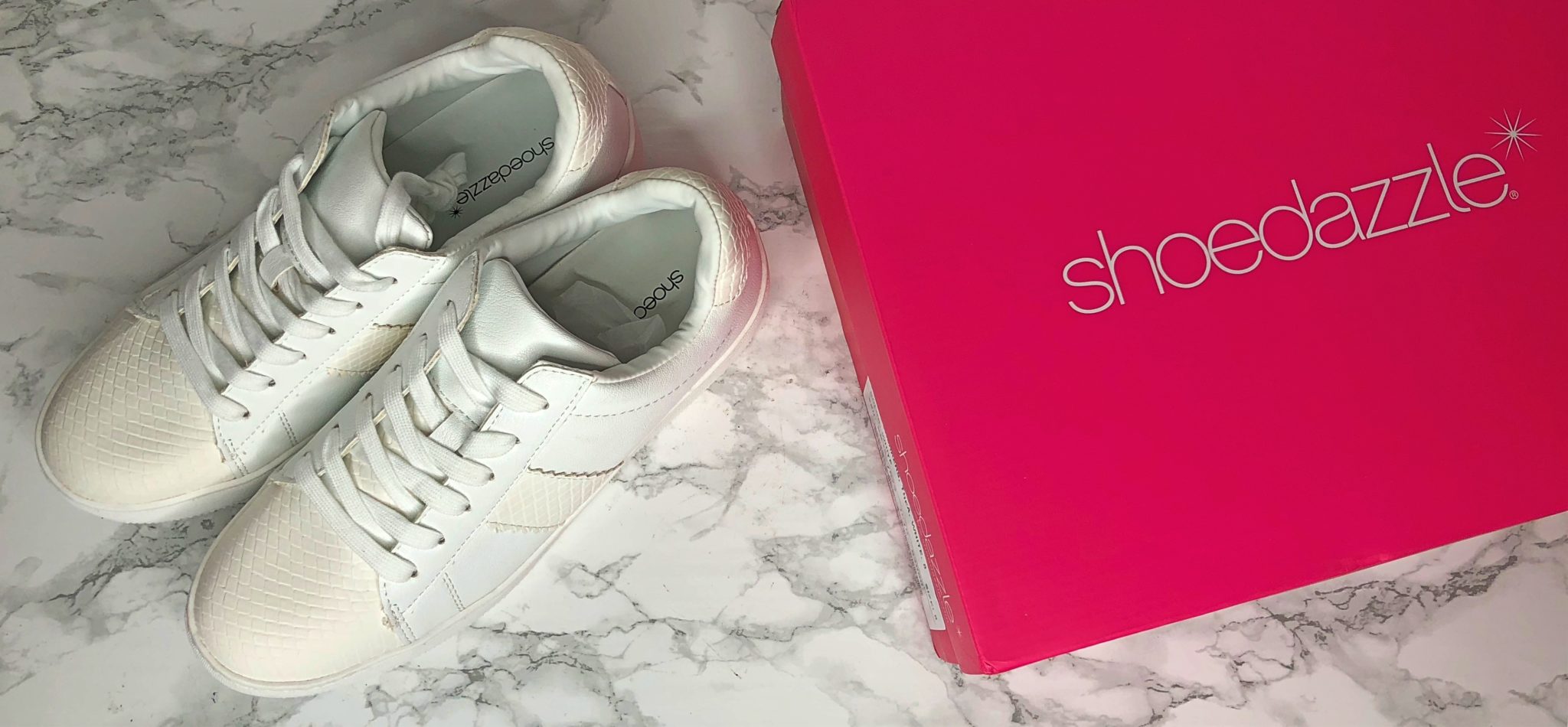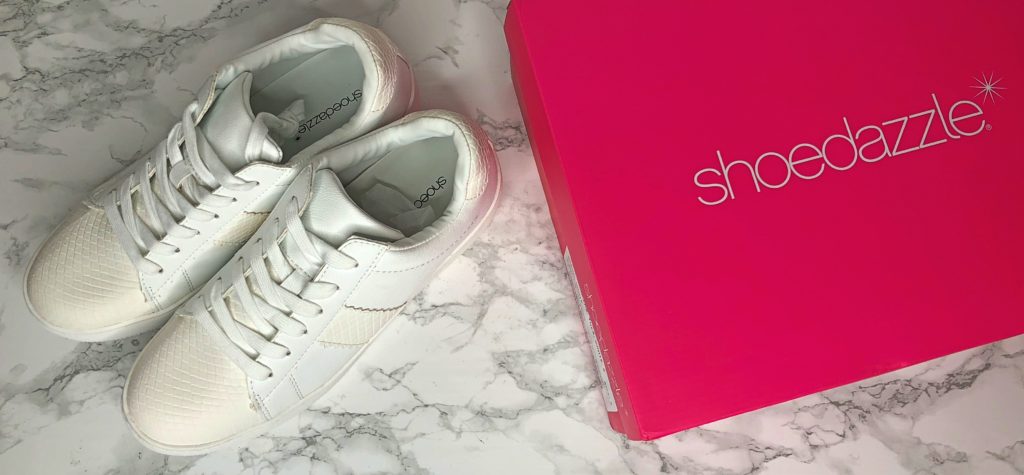 Affordable, stylish, and high-quality shoes can be very difficult to find. Having stumbled across some ShoeDazzle reviews months ago, I was curious about this subscription service and decided to sign up. I will be sharing my experience with the brand, how their program works, shipping speed, and particular product reviews! Let's dive in!
What is Shoedazzle?
ShoeDazzle is an online retailer that started out as a subscription-based service offering custom-curated online showrooms for its members. In 2012, Shoedazzle expanded into selling apparel, handbags, weddings, and lingerie. You now have the option to shop as a VIP member or as just a regular customer.
Over the past few months, Shoedazzle has been running ads aggressively due to the pandemic and everyone being inside. They have been a service my friends and I have used on and off for the past few years now, so today we'll be giving you our honest Shoedazzle reviews. 
Shoedazzle Overview
Shoedazzle was purchased by JustFab in 2013, but they continue to run as separate companies (although you can find a link to each brand at the top of each site, as well as their workout brand Fabletics that I love even more).
Many people wonder about its legitimacy because of its monthly membership, but this doesn't mean it's a "scam"–it's important to first understand how their program works.
In my opinion, ShoeDazzle is worth trying out even if you don't end up keeping the membership. Overall, their shoes are usually great quality and very affordable with their new member deals (like the frequent $10 shoe deals). There are tons of styles to choose from and the company has great customer service. Plus, canceling is really simple.
ShoeDazzle Reviews
Overall: ★★★★ 4 stars
All in all, ShoeDazzle offers great quality shoes, a wide selection of styles, a valuable membership, and great customer service.
Price: ★★★★ 4 stars
Most customers agree that ShoeDazzle can be pricey if you don't have the membership. But, you can try out the membership and then easily cancel or skip a month without being charged!
Quality: ★★★★ 4 stars
Overall, most customers agree that ShoeDazzle offers shoes of really good quality!
Customer Service: ★★★★ 4 stars
There have been many positive comments on ShoeDazzle's helpful customer service. There were a few complaints as well, but the positive ones far outweigh the negative ones.
ShoeDazzle Product Reviews
In total, I probably own around 5 pairs of shoes from Shoedazzle as well as a few other random items (a shirt, a jumpsuit, and a bag). Overall, the quality has been pretty great! One pair of sandals did give me pretty bad blisters, but other than this, I've loved the shoes and other items I've received. Not sure why I purchased a jumpsuit from a shoe company, but it turned out to be amazing.
My favorite pair of shoes from them are these knee-length velvet gray heeled boots. They're absolutely adorable and are perfect for a night out! I also love these white sneakers I got from ShoeDazzle, but I was pretty sad because they got dirty fast (but obviously that's my fault, not theirs).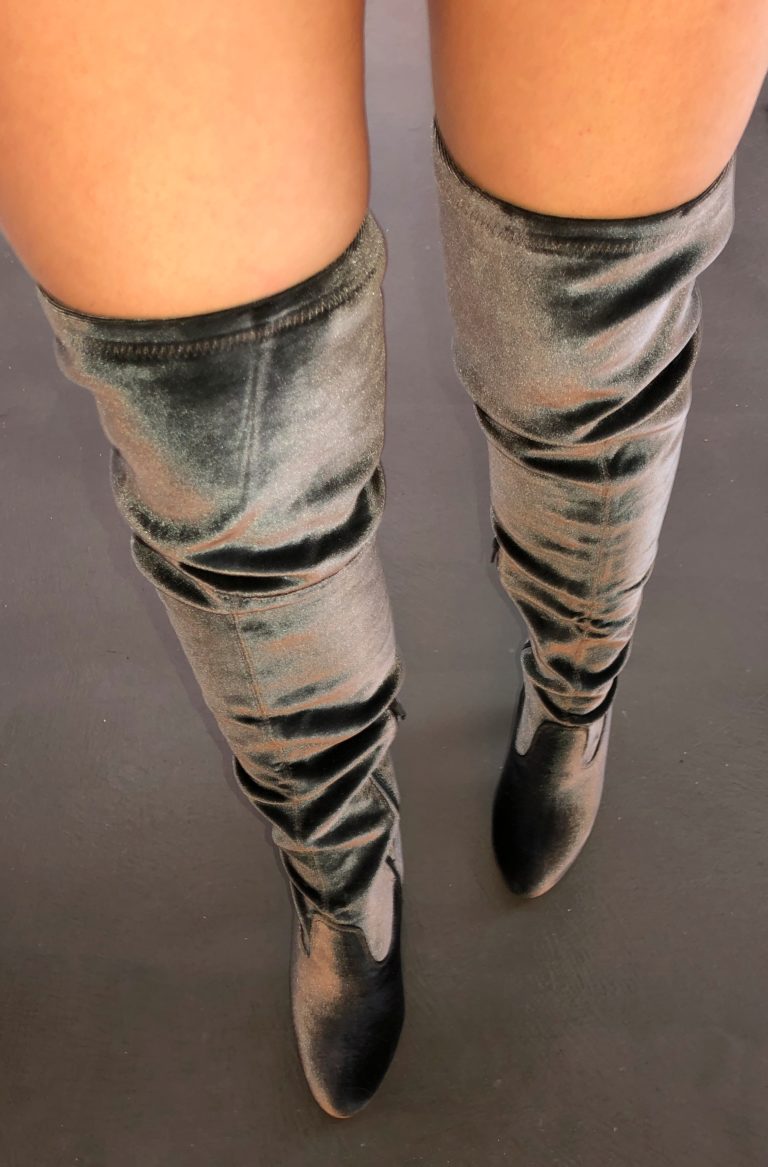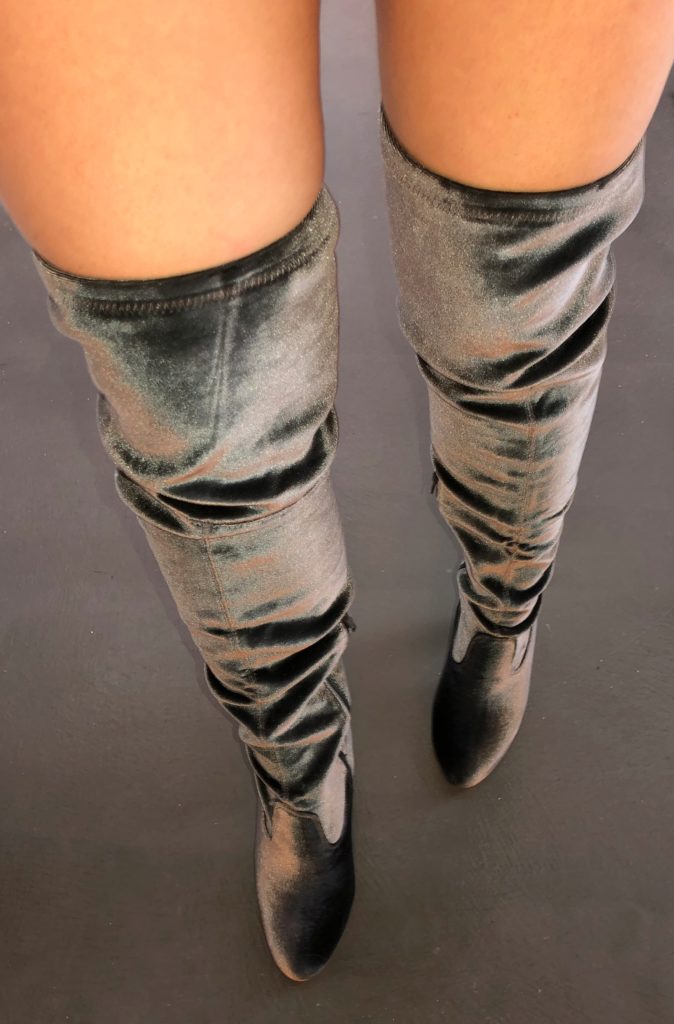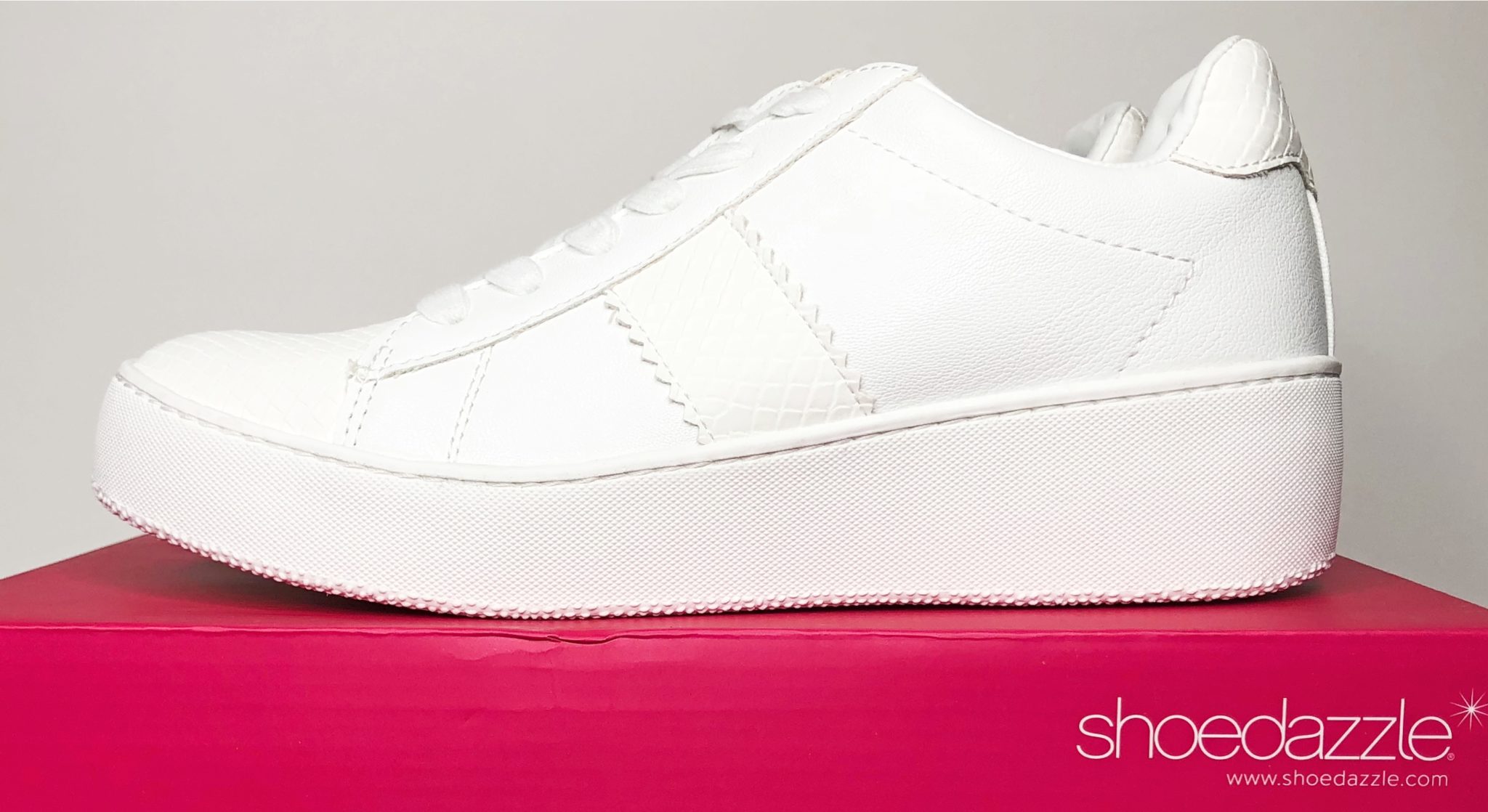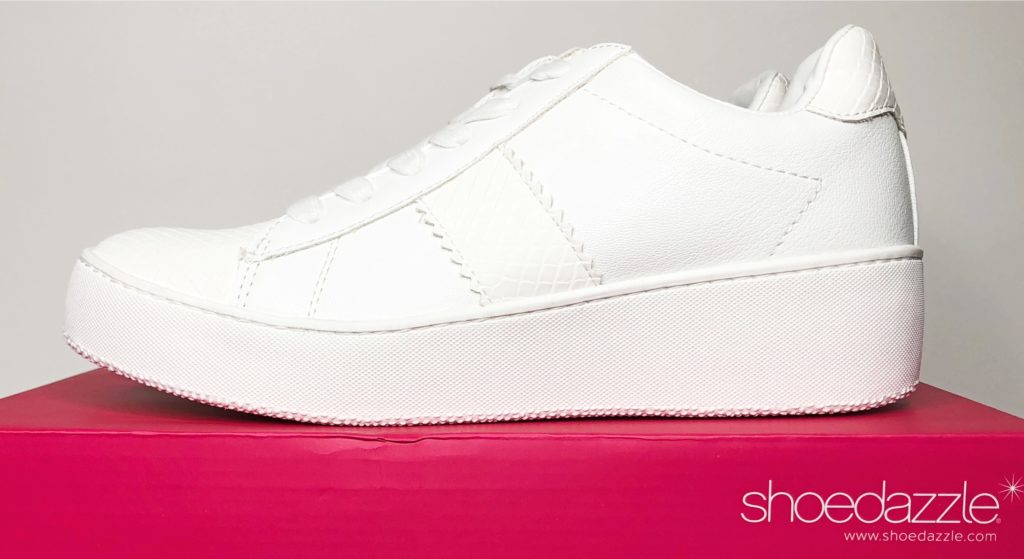 What Other Customers Are Saying
After searching through thousands of reviews on sites like Reddit and Sitejabber, this is what most customers have to say about ShoeDazzle:
Good quality
Fit is true to size
Good selection
Great customer service
VIP membership is worth it for the discount
RELATED: Best Clothing Subscription Boxes (For Women + Men)
How Does ShoeDazzle Work?
There are 2 ways to shop on this website–with a VIP membership or just as a normal customer. We're going to break down each so you can decide which is right for you!
VIP Membership
With the ShoeDazzle VIP membership, you pay a monthly fee to get access to their exclusive prices (this fee is credited to your account to spend on their merchandise). You also receive a personalized showroom that's prepped by one of their stylists. You can view your new selections between the 1st and 5th of each month.
The VIP membership starts out at $39.95 a month – this credit is applied to your account and you can spend it however you'd like.
With the membership, you will also receive:
Amazing first deals on your first purchase
Up to 25% discounts
Free exchanges
Free shipping on orders over $49 (also available as a normal customer)
Access to exclusive sales, events, and promotions
What really drew me in was their amazing first-time member deals. For example, I got my first shoe for just $10 (I've even seen sales where you can get multiple pairs of $10 shoes)! They also often do an additional 40% off any further shoes you purchase.
Checking Out as a Basic Customer
This is something I've never done (nor know anyone that has) and here's why
Checking out a non-member is extremely overpriced – their business model is made to get people to sign up for subscriptions, so they make the regular purchase price so astronomical. This way, you'd only want to sign up for the VIP membership.
I don't know if it ever makes sense to buy as a regular customer unless you have the money to blow and really don't want to deal with skipping months of the membership or canceling. In my opinion, the shoes are definitely not worth the regular purchase price.
You can see the difference in price below (about 3x the cost).
Creating Your Style Profile
Regardless if you choose Basic Customer or to become a VIP member, you're going to need to create your Style profile. Almost all online styling subscription services require you to build your style profile, and some are much more intuitive than others.
We all felt that the style profiling on ShoeDazzle fell short of other services out there. It was fairly basic, only having 8 types of shoes with 3 styles in each. They flashed a few celebrities for the other clothing options (mostly dresses) and then a general sizing sheet at the end. Not impressed.
Although the styling profile wasn't all that great, I do have to say I almost never fail at finding shoes that I love. I never really use their style boutique, I just browse the website on my own to find styles I like.
Skipping a Month
One feature I love about ShoeDazzle is its ability to skip a month if you don't want to pay for the membership that month. When you skip, you just won't be charged that month as long as you skip before the 5th.
How to skip a month on ShoeDazzle?
Sign in to your account, click the VIP Account tab, select Account Details (on desktop) or My Account (on mobile), then click "Skip the Month" button. It will give you a few instructions.
How Long Does ShoeDazzle Take to Ship?
Shipping will take anywhere from 1-9 days depending on the shipping option you choose. Take a look at the table below to see all the shipping options ShoeDazzle provides.
ShoeDazzle Shipping Rates:
48 Contiguous United States
Alaska and Hawaii
Canada
APO / FPO Addressesand US Territories
Classic Pink
Free on orders of $49 or more ($6.95 flat rate on all other orders)
Estimated shipping time: 5-9 business days*
$11.95 per order
Estimated shipping time: 9-11 business days*
$6.95 per order
Estimated shipping time: 6-10 business days*
$14.95 per order
Estimated shipping time: 30 business days*
Premium Pink
$14.95 per order
Estimated shipping time: 2-3 business days*
Not available
Not available
Not available
Express Pink
$24.95 per order
Estimated shipping time: 1-2 business days*
Not available
Not available
Not available
Our Final Thoughts: Is ShoeDazzle Worth It?
Yes! Get the VIP Membership, it's the only way you can avoid overpaying. You can even cancel it before you're charged the membership fee. Overall, Shoedazzle is great quality, affordable, has great pop-up deals as a member, has tons of styles to choose from, and has great customer service.
UP NEXT: My Honest New Republic Shoes Review