New Republic is a footwear brand with options for both men and women. Their mission? To be the last shoe brand you ever want to buy.
They create timeless shoe styles in everyday colors that match nearly any outfit. From canvas sneakers to leather Chelsea boots, they've got all the classics.
Using premium materials and expert craftsmanship to create a truly high-quality shoe, it's clear that New Republic takes their shoes seriously. They even have an entire page dedicated to their shoemaking process.
They even sell accessories like sneaker cleaning wipes and suede brushes to keep your new shoes looking pristine.
Even the prices are a good deal considering the quality you get, especially if you shop during a sale. You can expect to pay $50 – $130 for a pair of shoes from New Republic. They also offer free shipping on orders over $75.
Overview

Overall: ★★★★★ 5 Stars – I loved all 3 pairs of New Republic Shoes that I own and have had no issue with quality or comfort. I can wear the Chelsea Boot for 12+ hours without my feet hurting.
Quality: ★★★★★ 5 Stars – So far, so good! Stitching is still perfect, the wear on the shoe is minimal with proper suede care + cleaning.
Style: ★★★★★ 5 Stars – I love how they make sure to have styles for every occasion! Sneakers are super casual and can be matched with just about anything, while the Chelsea boots or drivers can be the perfect pair for a more formal fit.
Selection: ★★★★★ 5 Stars – When you create timeless pieces, it makes it for a collection to grow and there's no need to phase out shoe styles with seasons. New Republic has done an amazing job at creating shoes that don't go out of style. Although they don't have extravagant colors or styles, I don't feel that they're missing out on anything.
New Republic Shoe Reviews
---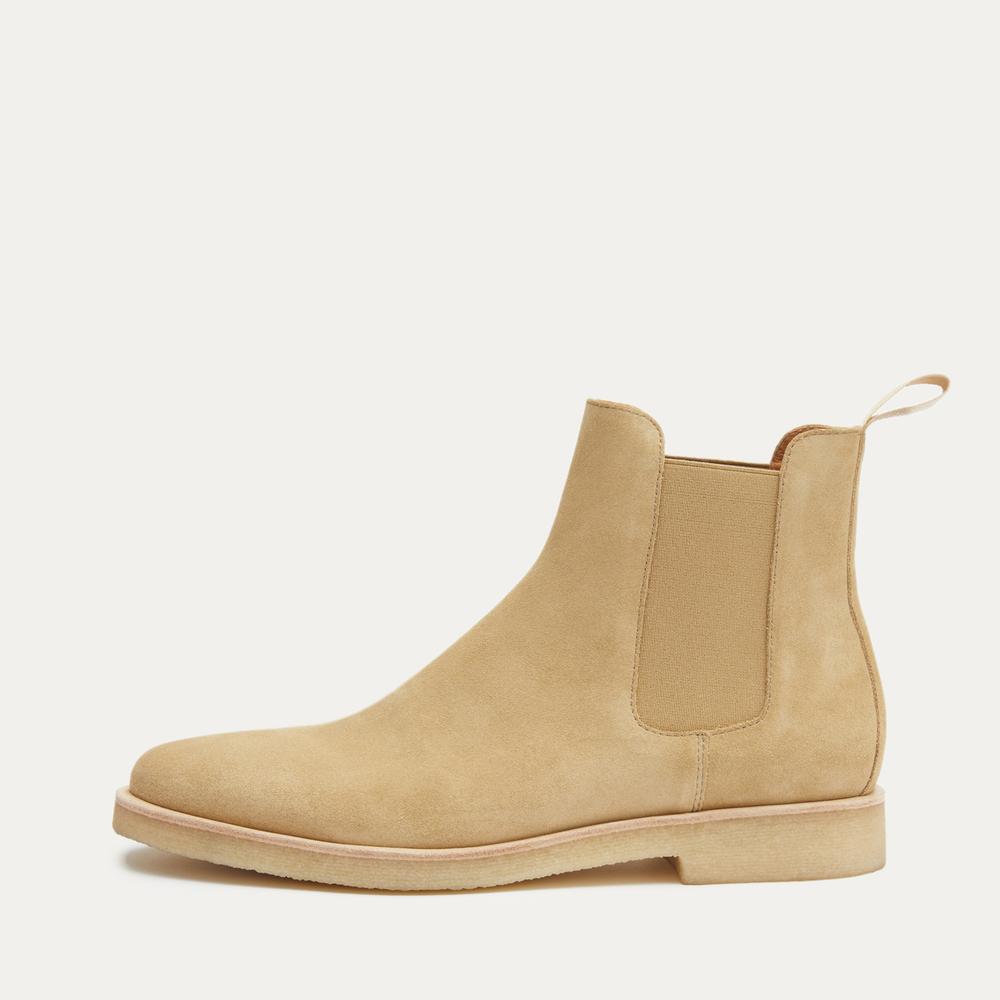 The Chelsea boot is made of 100% genuine suede and is currently my favorite shoe that New Republic offers.
It's extremely comfortable and looks great with both dark and light denim. It comes in over 6 different colors, with sizing all the way up to a size 15 in Men's.
The boot was true to size in my case, but be sure to check out their sizing guide just in case.
---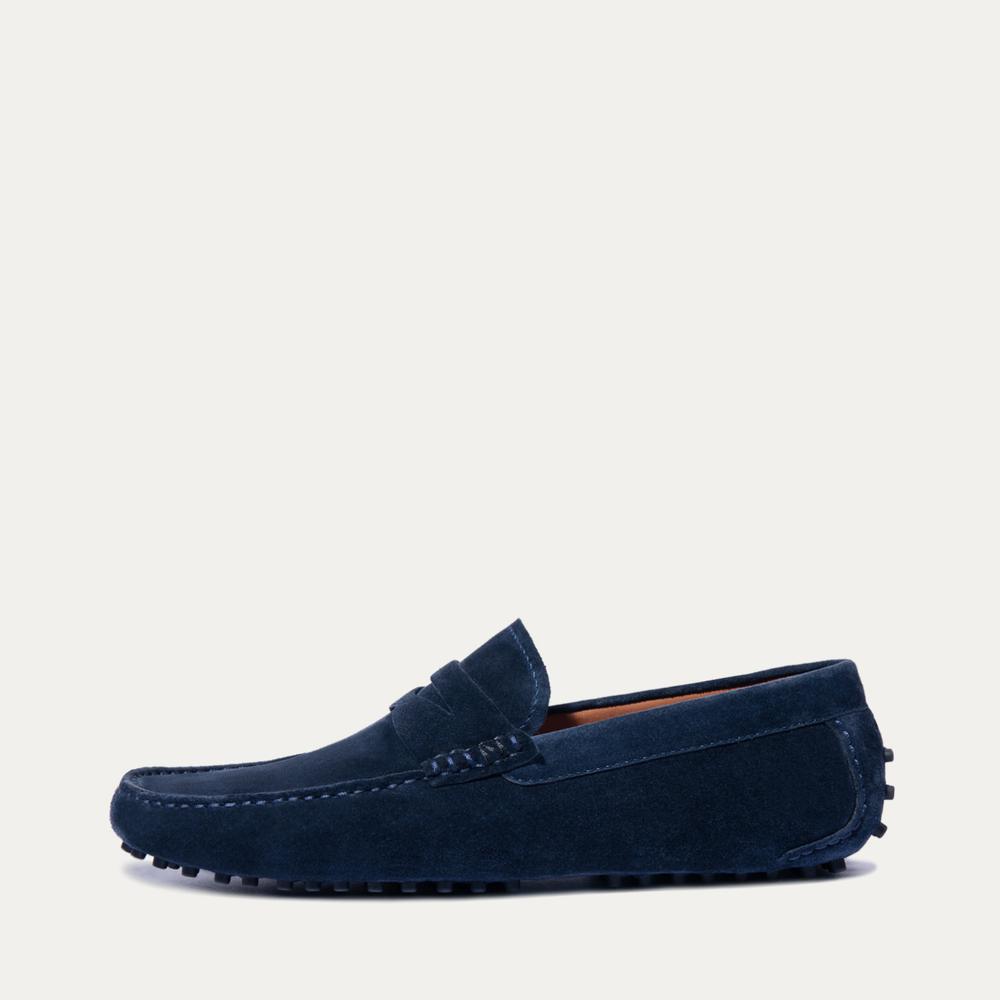 The New Republic Driver is one of those shoes you feel has been designed specifically for your foot.
It's extremely form-fitting with excellent breathability. Whether you pair it with a pair of sweatpants or slacks, these drivers will look great.
---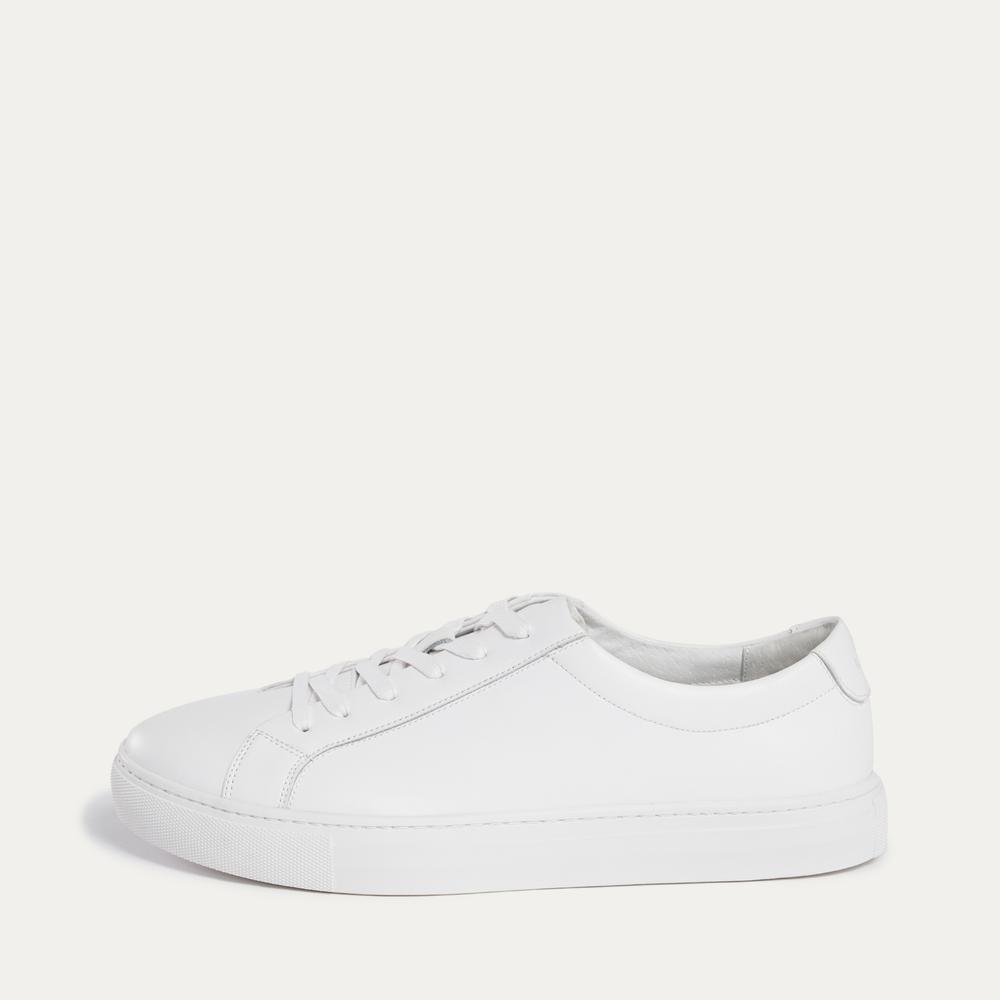 It's no surprise why this sneaker has been dubbed the best white sneaker under $100 – it's simply perfect.
This shoe is made of 100% Genuine leather with a Tencel/Mesh footbed for sustainability and comfort.
This sneaker strikes a fine balance of luxury and casual, which isn't the easiest thing to do. I can wear these out to a nice dinner as well as just a casual night out with friends.
---
New Republic Shoes Reviews: What Are Customers Saying?
When you fall in love with a product like I have, sometimes it's hard finding the negative in something. For that reason, we are going to share what other New Republic customers are saying about their experience with the brand.
We read over 100 reviews on the brand and it has an average rating of 4/5 stars, with most of the only complaints being around pricing (which was surprising to see). I feel that those that had an issue with the price generally purchase lower quality shoes and wanted to step their game up, but didn't understand the value of the shoe.
Common words that come up in other New Republic reviews:
Comfortable: 15 times
True-to-size: 8 times
Worth the price: 13 times
Shop New Republic Shoes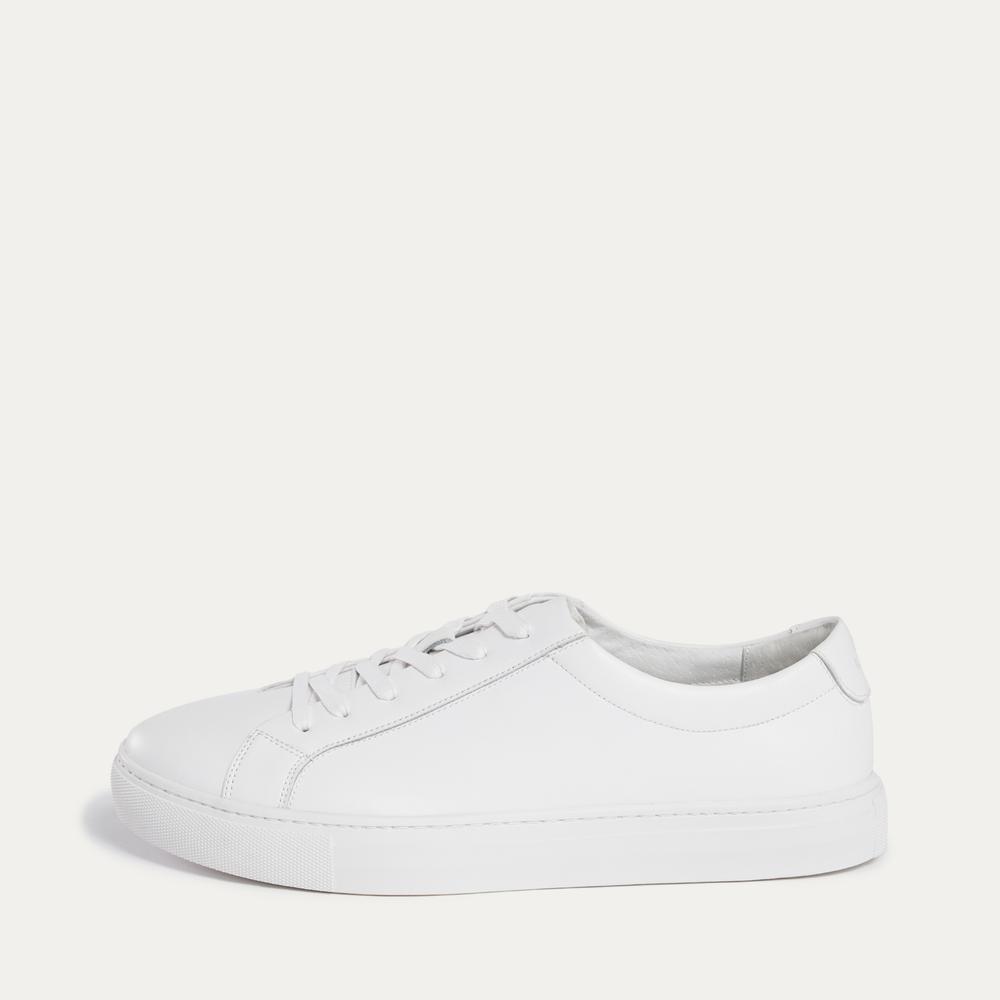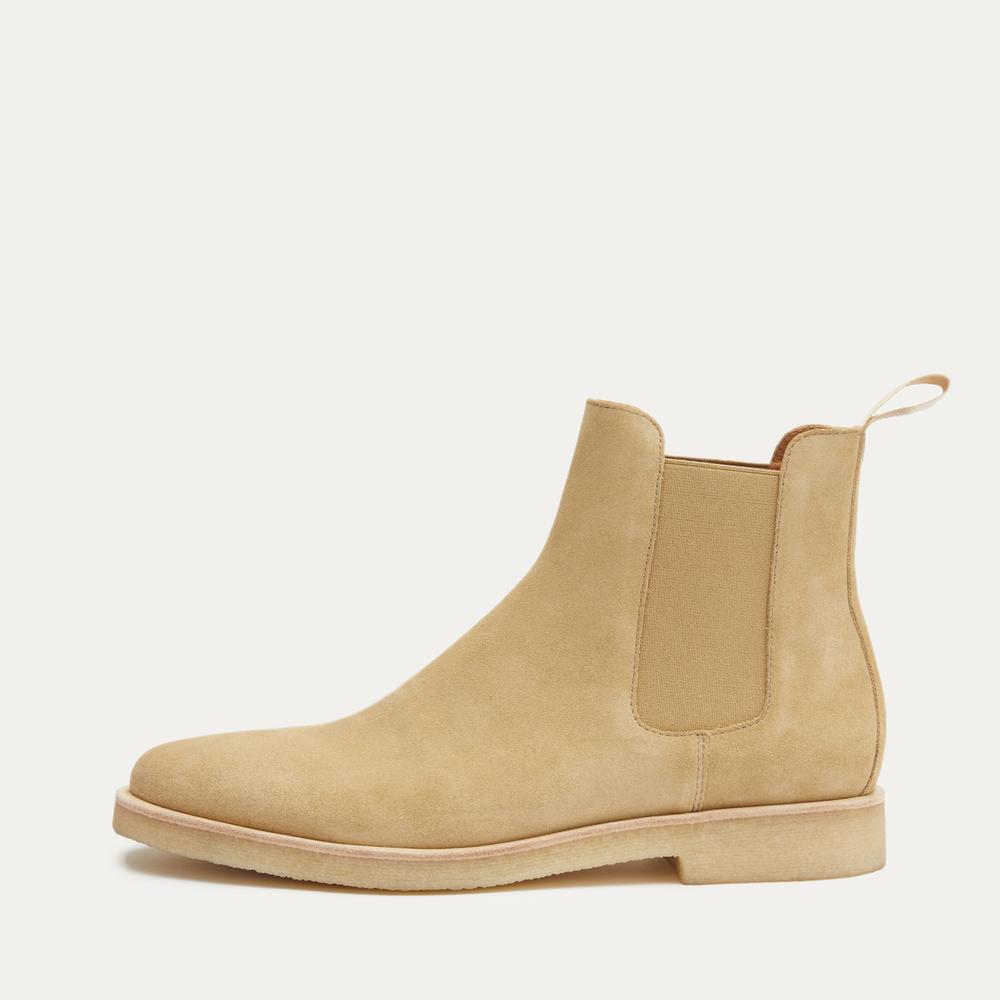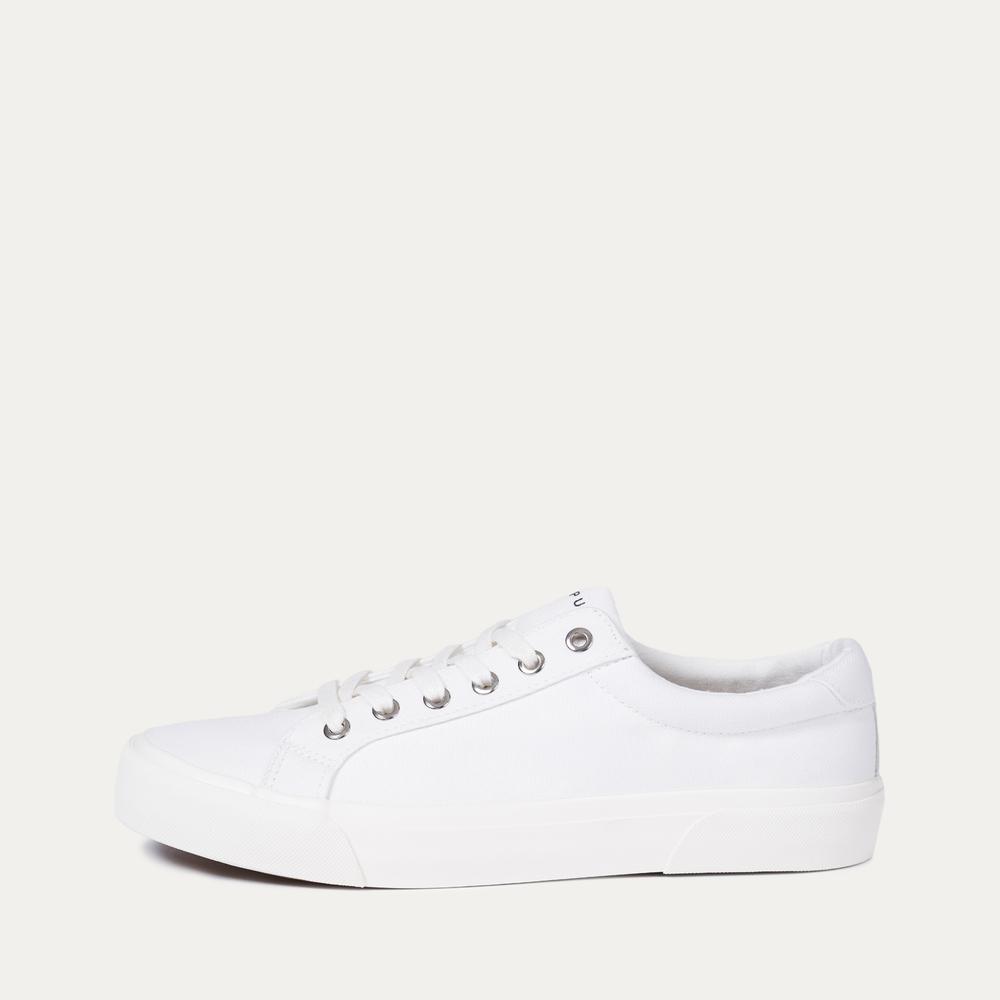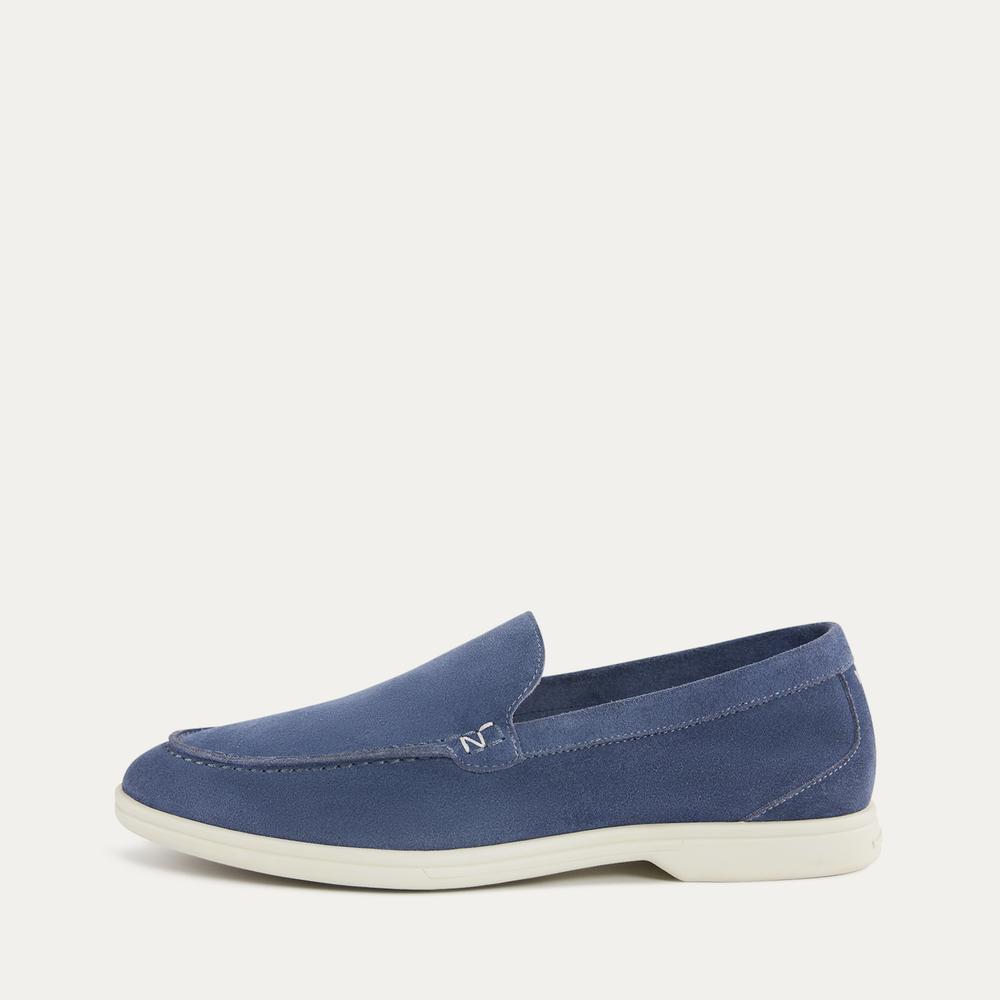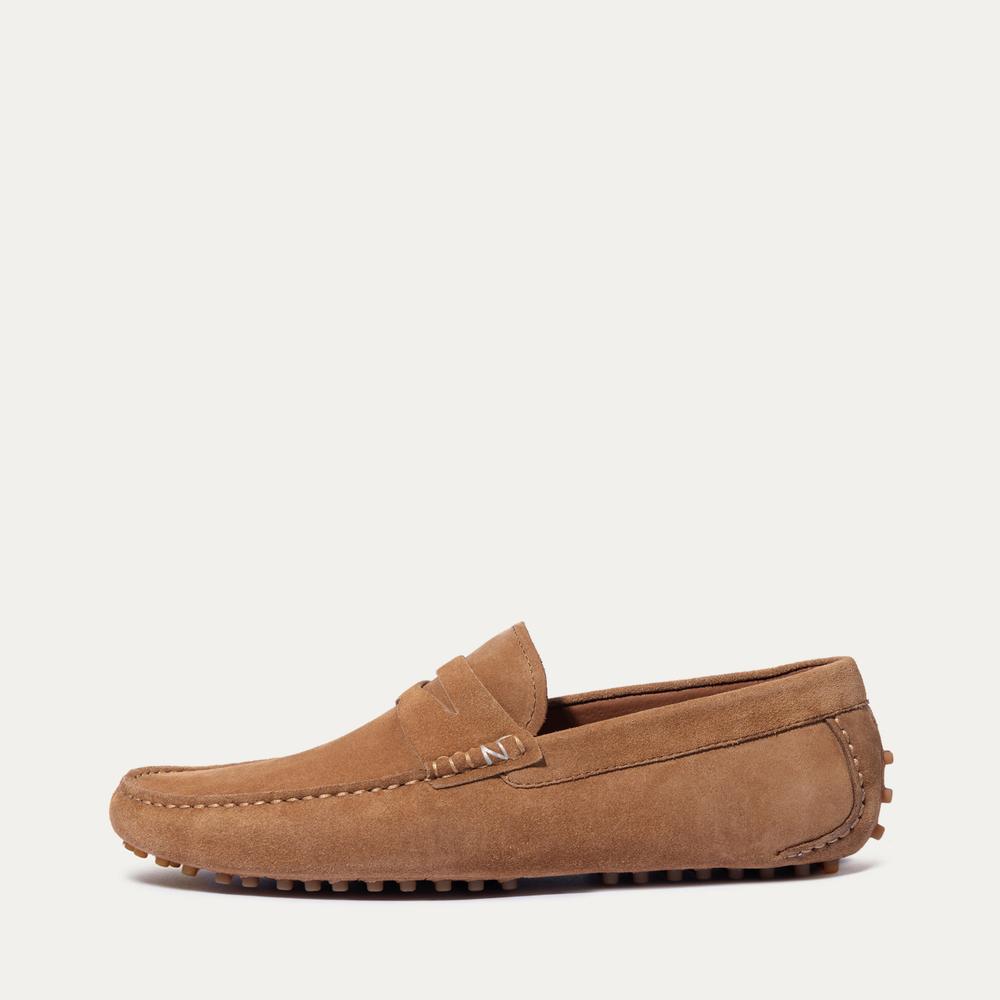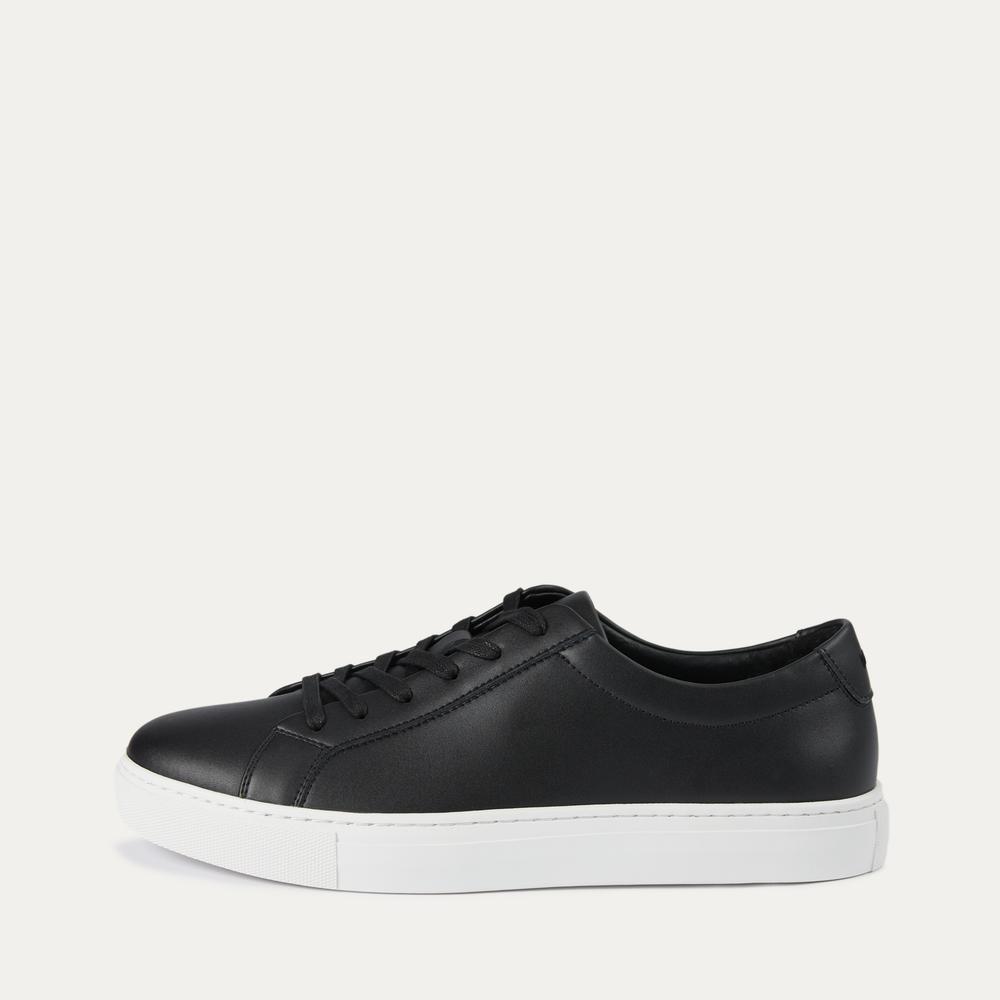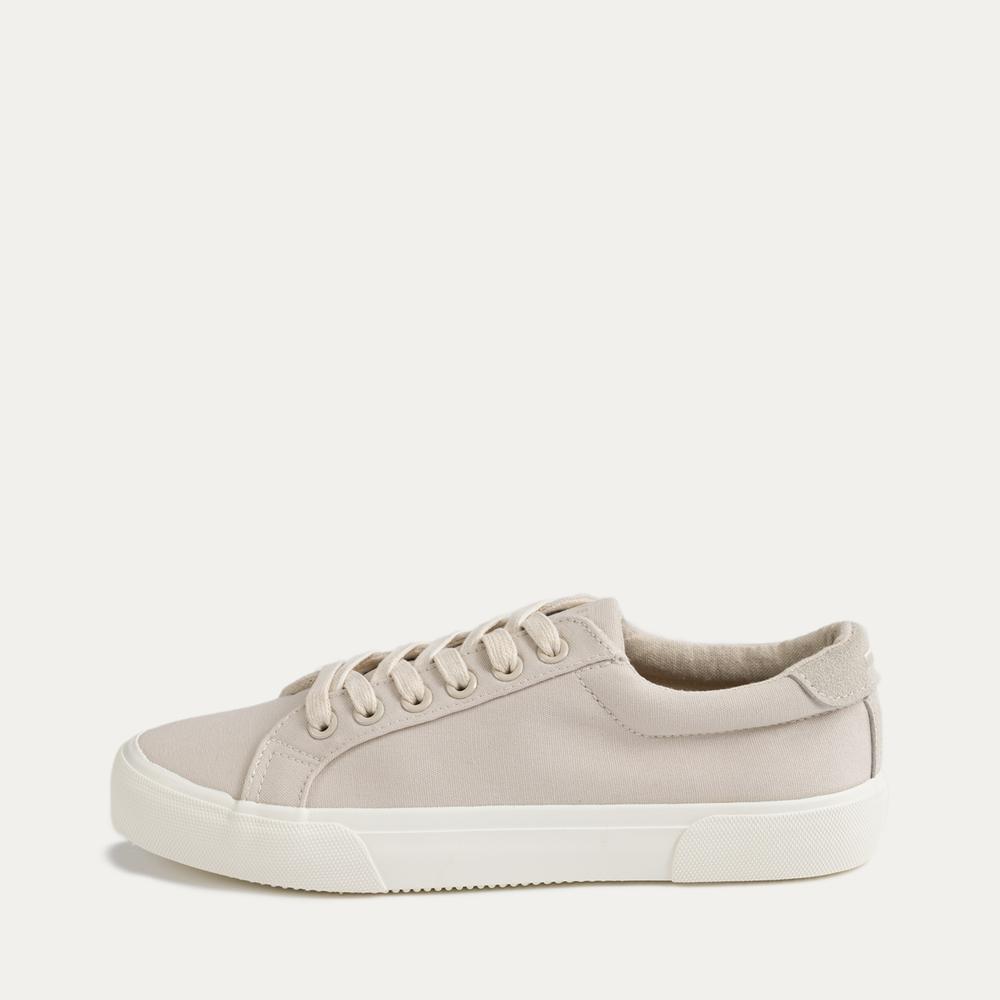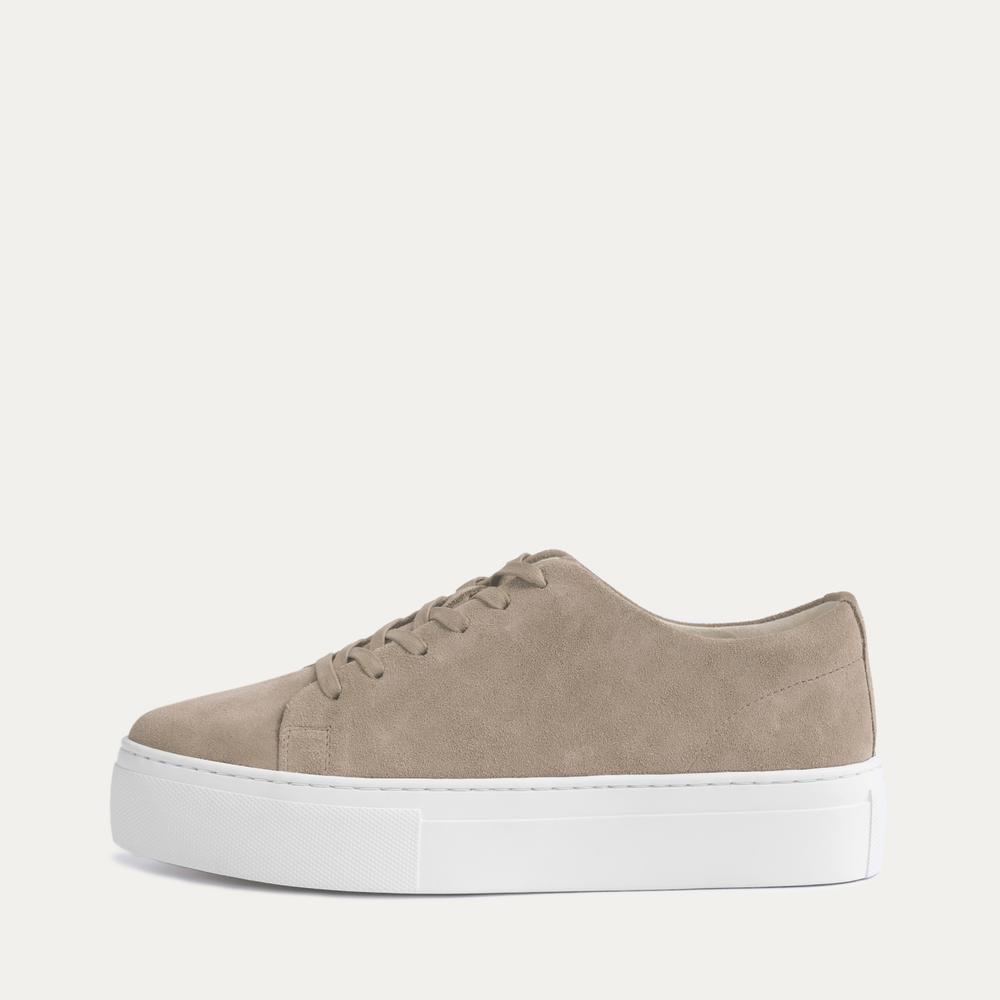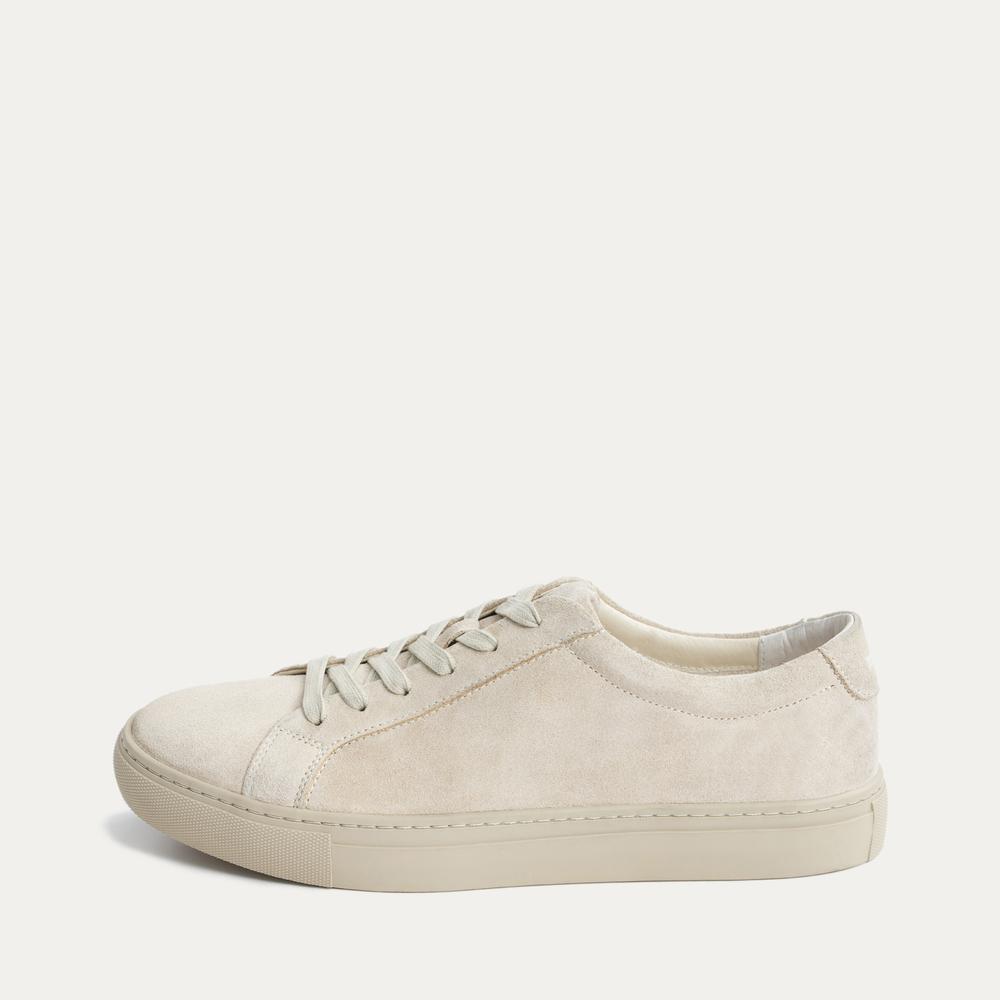 Bottom Line
Overall, I've loved every pair of New Republic shoes I've tried. I'd highly recommend this brand if you're looking for timeless shoes that are excellent quality and don't break the bank. While they don't have any extravagant colors or styles, this is a great brand to shop for classics that will complete any wardrobe.