The wonderful thing about modern fashion is more and more brands are being more inclusive to all body types — and Shein is one of those brands.
Shein is a popular e-commerce site and is one of the current leaders in the fast-fashion industry. But, how does Shein Curve stack up with the rest of the company?
Keep reading our Shein Curve Reviews to see if it's a hit or a miss.
RELATED: Honest SheIn Reviews (After Ordering $400+)
What is Shein Curve?
Shein Curve is a subunit of the Shein brand that sells clothes specifically for people with curvier and larger bodies.
With a huge selection of trendy, cute, and stylish clothes, Shein Curve is definitely a place of interest to explore.
To learn more about whether or not Shein Curve lives up to the hype, keep reading our in-depth review.
Shein Curve Overview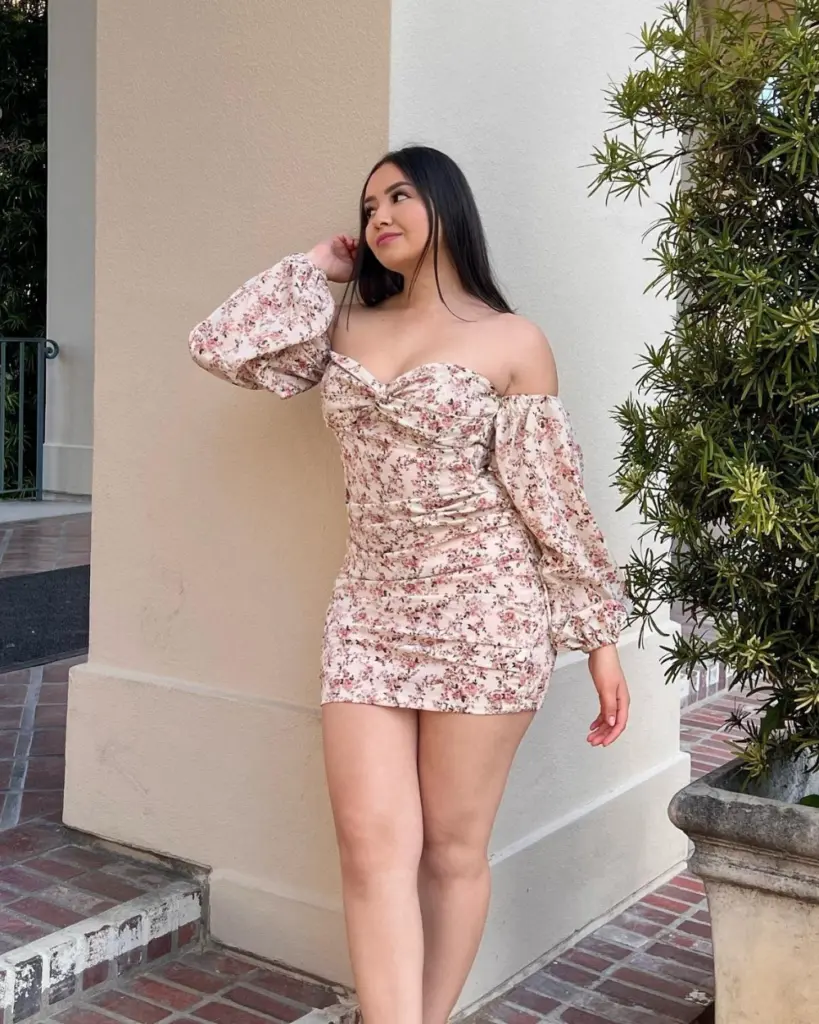 Shein Curve provides clothing for sizes 0XL to 5XL. There are thousands of products to choose from like dresses, sweatshirts, pants, jumpsuits, and more.
Moreover, the prices of the clothes — which are what make Shein as a whole so tempting and popular — range anywhere from $1 to $150, making it a perfect website for anyone on a budget.
Shein Curve Reviews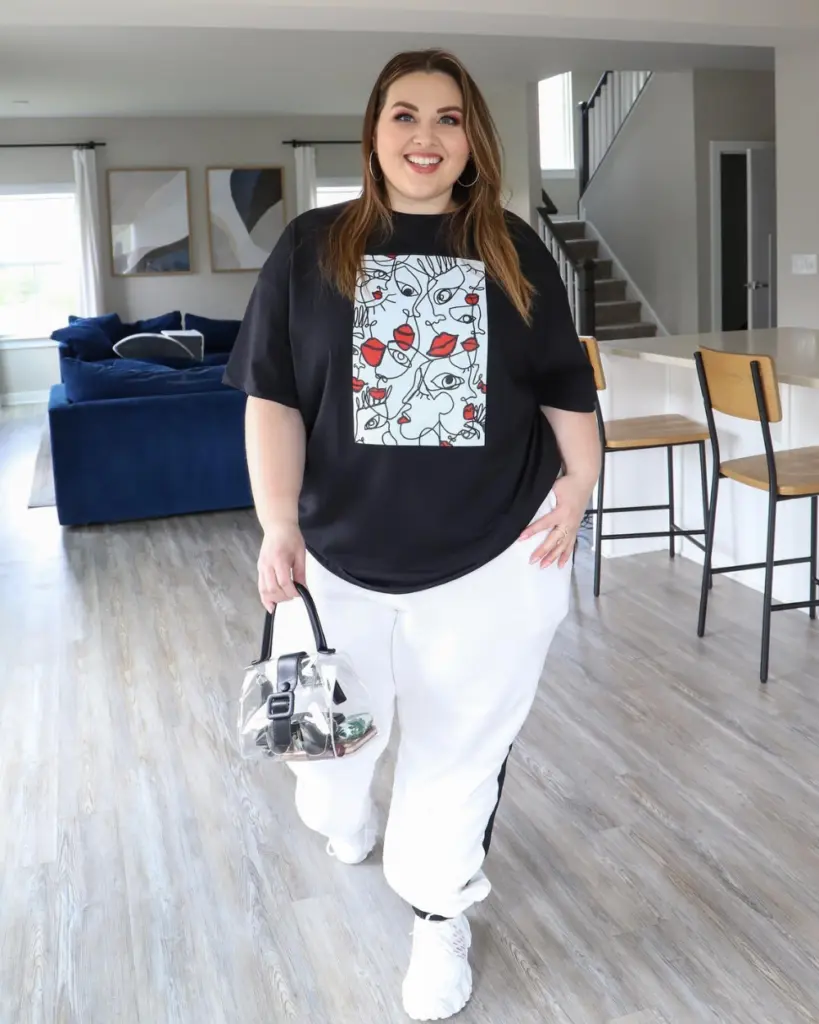 Overall: ★★★★ 4 stars
People who've shopped from Shein Curve are mostly satisfied with the clothes they received and are happy with the many options to choose from.
Not only that, but because the prices of the clothes and accessories are so accessible, there's really not much to lose in terms of getting something you don't like — especially since making returns is super easy.
However, there are some common concerns from customers that we will get into shortly.
Price: ★★★★★ 5 stars
As mentioned before, Shein makes their clothing very attainable for people on a budget.
It's not a secret that it's a fast-fashion company, so you can always count on Shein to have the hottest trends and styles to keep up with the ever-evolving times.
Specifically, Shein Curve is a great place to easily find affordable clothing since, typically, plus-sized clothing is marked to be more expensive in general.
Quality: ★★★★ 3.5 stars
Realistically, considering the price, the quality isn't going to be as good as luxury or premium brands.
Being fast-fashion means producing products quickly, so sometimes, you can definitely tell when quantity trumps quality, depending on what you order.
However, that's where the reviews come in. If you do your part and base your shopping choices on positive, nearly five-star reviews, you'll most likely be satisfied with that product.
Sizing: ★★★★ 3.5 stars
One of the critiques about Shein Curve is the inconsistency with the sizing.
Upon researching customer reviews, shoppers suggest looking specifically at the measurements chart to determine your size rather than picking your usual size.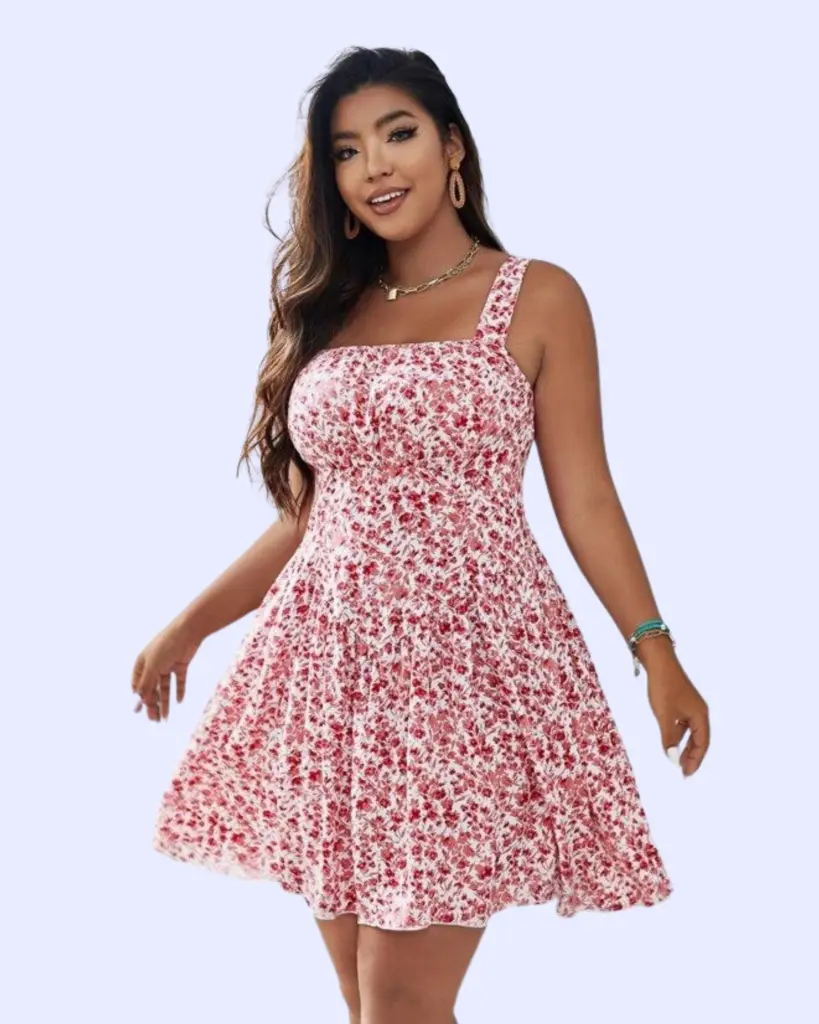 As we're about to enter sundress season, Shein Curve is a great option for shopping if you want a lot of choices in your closet without spending a bunch of money.
The company offers the cutest dresses with different colors and prints available. Each option comes with a size guide and various pictures of the model to highlight the dress at different angles.
It's also super easy to find what kind of dresses you're looking for thanks to Shein Curve's filters.
Whether you want a tropical kind of dress, a floral print, or something off-the-shoulder, Shein Curve has what you're looking for.
Additionally, a lot of the products have hundreds of reviews, so you can easily see what other shoppers think about the product. Some customers even provide pictures!
---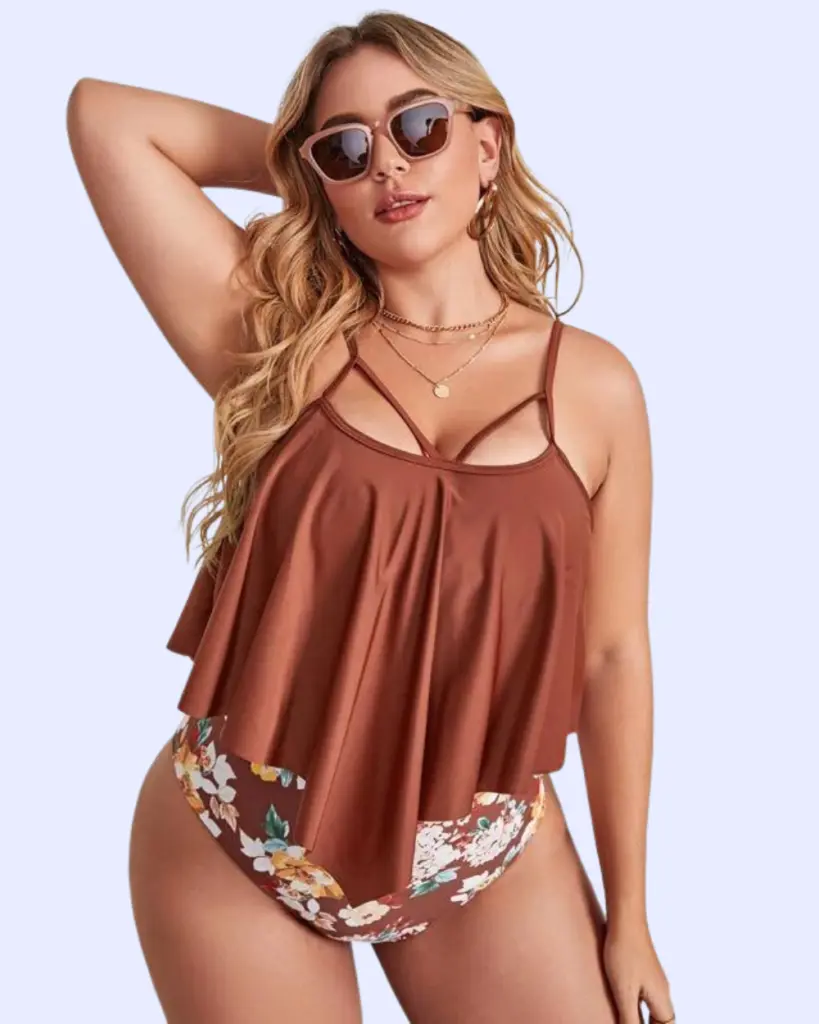 Shein Curve has a huge line of swimwear with the cutest patterns and colors to wear to the beach or to lounge poolside.
Shein Curve offers one-pieces, bikini sets, and cover-ups, and goes further to separate each piece of swimwear by style.
Whether you want something with a sexy cutout style or something cutesy like a ruffled bathing suit, Shein Curve makes it so easy to navigate your way to finding something you'll love.
Again, it's best advised to look at the size guide to ensure you're picking the best size for your body.
A neat feature that is super helpful on Shein is a customer poll rating to see how true to size the product was for them.
---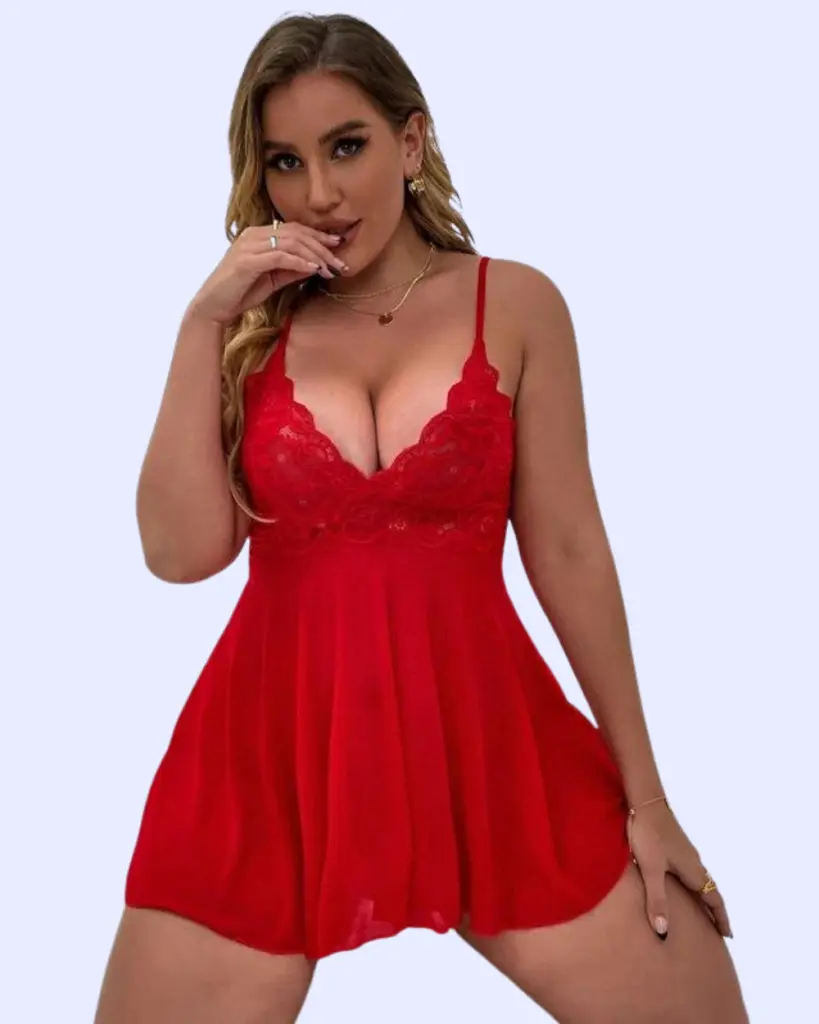 Shein Curve has a bunch of options to look great in private: pajama sets, robes, sexy lingerie, and more.
As with anything on Shein, the general quality of the products is best measured by the reviews of other shoppers.
Some customers experienced pilling or tearing shortly after receiving the product. Of course, these things are somewhat expected because of the low prices, but some products definitely do hold up better and longer than others.
What Other Customers Think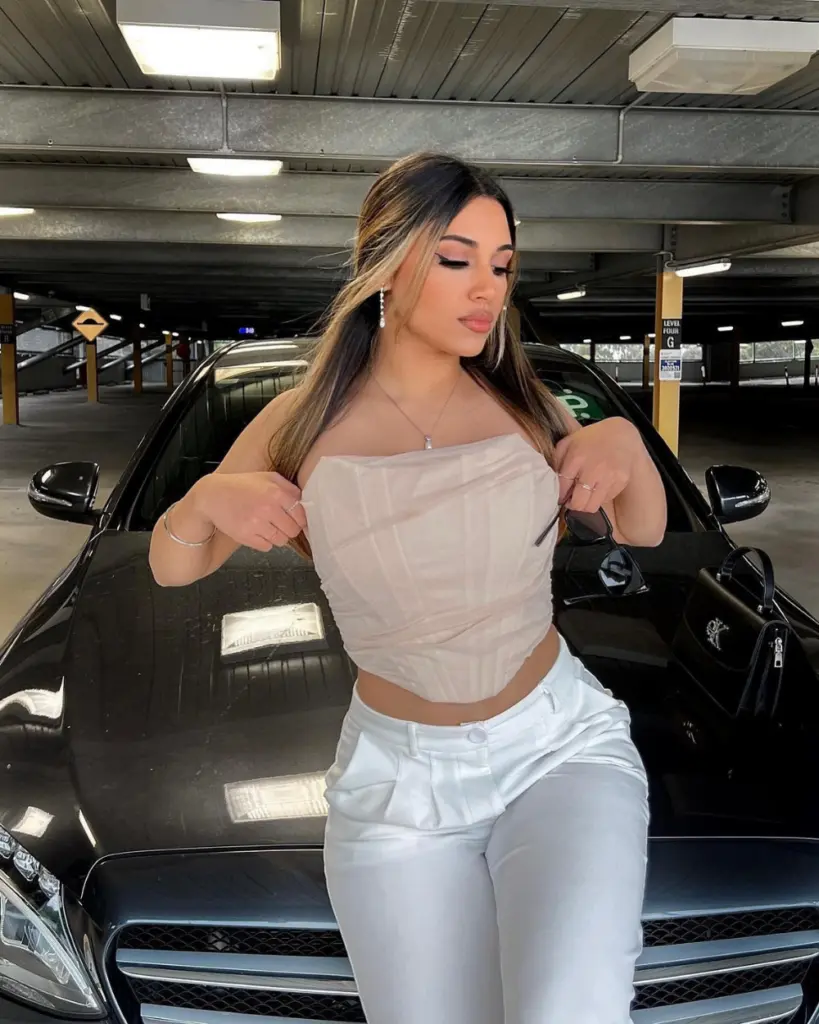 With all this talk of relying on customer reviews, we did our research and gathered up the most common points made about Shein Curve:
Definitely check the size guide to make sure your measurements are accurate
There is little to lose when trying clothes from Shein Curve because of the cheap prices
Products are hit or miss
Reading the reviews of each product is super important
Everything they offer is trendy, stylish, and cute
RELATED: 41 Best Plus-Size Clothing Brands: Our Ultimate Guide
Return Policy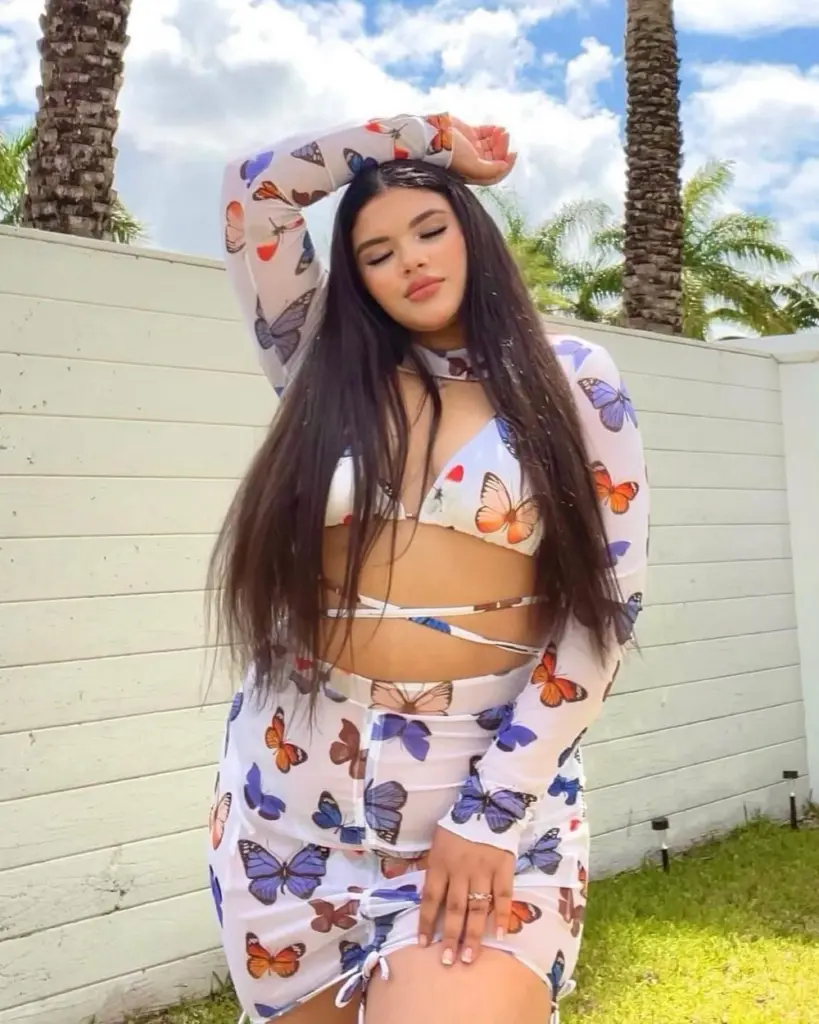 If you decided to try out something from Shein Curve and it just wasn't your cup of tea, don't worry! Shein has a 45-day return policy on most products.
Some of the items that cannot be returned include lingerie, bodysuits, underwear, jewelry, and select accessories.
FAQs
What's the difference between Shein and Shein Curve?
Shein Curve offers a larger size range from 0XL to 5XL.
Is Shein Curve legit?
Yes! Shein Curve is legit, even if the quality is sometimes hit or miss. Shein is super popular and loved especially among younger people. On popular items, you can find hundreds to even thousands of reviews. 
Where is Shein Curve located?
Most Shein items ship from China, but Shein is a big fast-fashion brand and therefore has warehouses in other countries like the United States and Canada. 
To Wrap it Up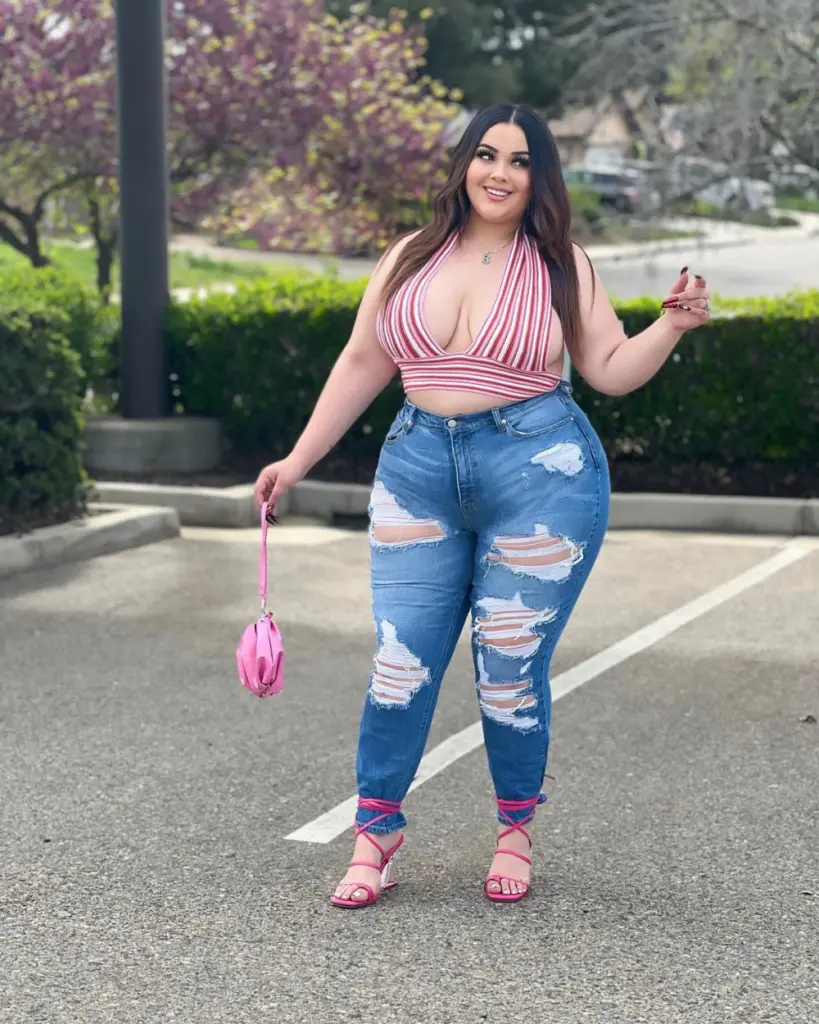 So, is Shein Curve a hit or a miss?
After reviewing and taking all things into consideration, we think Shein Curve is a hit!
There's a lot more personal gain than loss when it comes to consuming fast-fashion brands like Shein, and since the prices are so affordable, it's very easy to build a whole new wardrobe whenever you want.
In terms of Shein Curve specifically, we think it's a great option for plus-size people to find the latest, most popular styles for accessible prices.
With such an array of clothing and accessories to choose from, Shein Curve will totally have your style needs and desires.
RELATED: 15 Best Plus-Size Clothing Subscription Boxes
Shein Curve Alternatives
Want to shop plus-size finds from other companies? Here's a list of brands like Shein Curve you'll love: