Saniwhite claims to offer customers innovative, speedy teeth cleaning, but have they cracked the code? Check out our Saniwhite Reviews below for the inside scoop.
Saniwhite claims to give customers the ability to brush their teeth in only 10 seconds. By utilizing the BASS-Method, which is used by dentists, they claim to have created a simple toothbrush, but have they succeeded? Read our Saniwhite reviews to learn more.
RELATED: 6 Best Teeth Whitening Strips That Actually Work
What is Saniwhite?
The Saniwhite Toothbrush is an innovative U-shaped toothbrush to give you a quick effective clean with every use.
With the toothbrush, they also provide a teeth whitening product so your teeth aren't only clean but shiny and strong, too.
Saniwhite Overview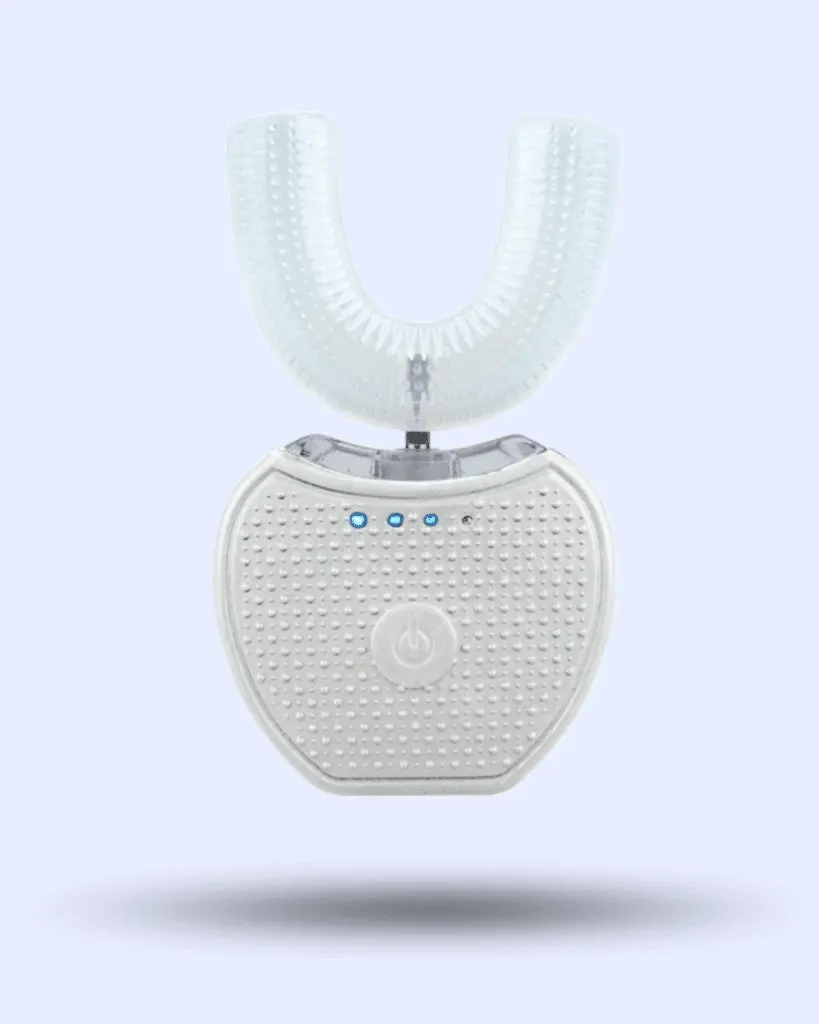 From humble beginnings in New Jersey, Saniwhite's mission is to bring customers an efficient, simple, automatic toothbrush that gives a dental-grade cleaning every time.
Their U-shaped toothbrush uses small bristles to deep clean every tooth simultaneously and only takes 10 seconds. It has the perfect pressure and angles programmed to ensure the best clean.
Saniwhite Reviews
Overall: ★★★ 3 stars
The Saniwhite toothbrush is a great innovation in theory with some customers claiming excellent results. However, they are not as acclaimed when it comes to overall customer satisfaction.
Price: ★★★ 3 stars
For one Saniwhite toothbrush, the cost is $89 on their website, or they have a buy 2 get one free option. Many customers said the price was not worth the product received.
Top Alternative: V-White Electric Toothbrush
Shipping: ★★★★ 4 stars
Saniwhite does not offer free shipping on any orders, but they do promise fast shipping. Customers did not have much to say about the shipping. But a major con is that they do not offer any free shipping even though the product cost is already high.
Quality: ★★★ 3 stars
This toothbrush calais to use top-tier innovative technology to clean your teeth. Many customers were frustrated with the short battery life, light clean, and overall bad experience they had with the function of this product.
Customer Service: ★★★ 3 stars
Customer service is reachable through email, phone call, snail mail, or a questionnaire. Some customers were frustrated with the lack of helpful communication from representatives.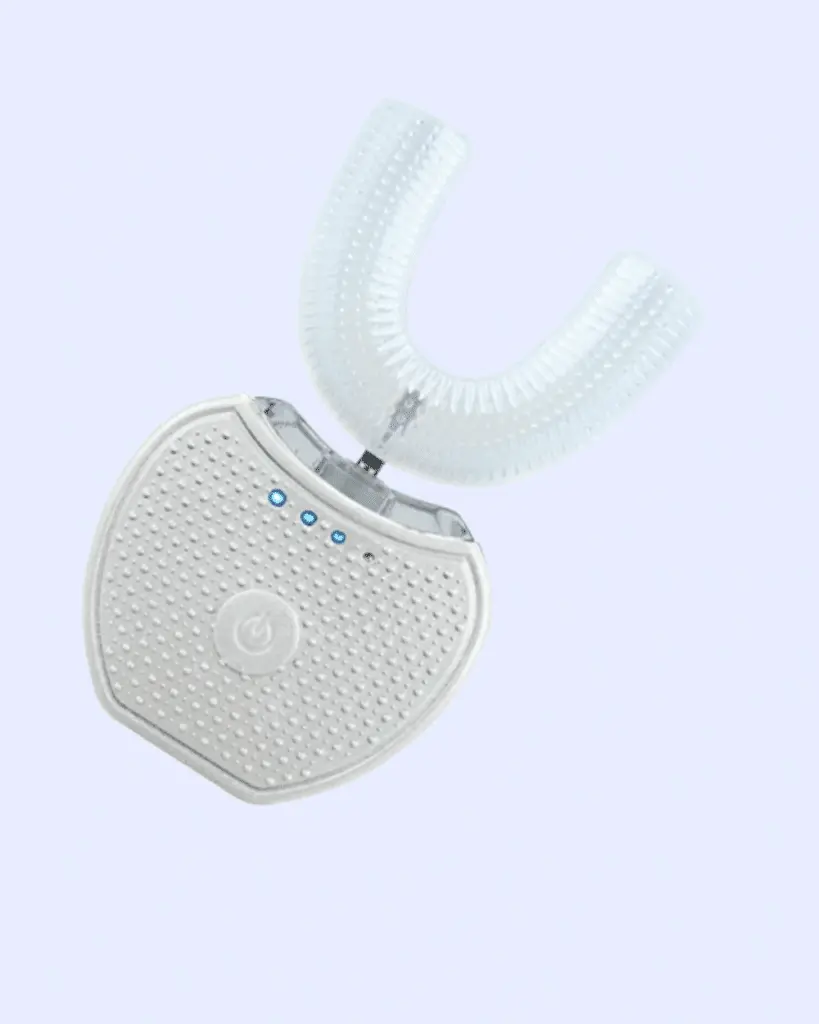 This toothbrush only takes 10 seconds to deep clean your teeth, brushing each one 8x longer and 12x quicker than regular routines.
Saniwhite also includes a whitening product for a no pain and no sensitivity whitening experience. This technology is programmed to use the BASS-Method which is used by dentists.
The mouthpiece is antibacterial and waterproof. You can use this product with braces and dental prostheses. It costs $89 and has a 30-day money-back guarantee.
What Other Customers Think
Honestly, there were not many sites that had Saniwhite Toothbrush Reviews from other customers. However, the ones that did were not very positive. Here are some main points of feedback from customers:
High prices
Innovative idea
Short battery life
Not a deep enough clean
Whitener got stuck in teeth
Need to floss still
Does lessen teeth stains
Alternative Option: Oral-B 100 CrossAction Electric Toothbrush
Return Policy
Saniwhite's return policy offers a 30-day money-back guarantee on its products. If eligible for a refund or exchange, simply print the return slip from customer service and send it back.
Some customers were upset to find out that the return shipping label was not prepaid, meaning they had to pay for their return.
Is Saniwhite legit?
To answer this question frankly, no. You might receive a product from them, but many customers and professionals say that the product is ultimately not worth the massive payment. 
  
Also, another red flag for this company is its website. Not only is it incredibly limited in information but also they only have about 30 reviews listed in regards to their product. 
Does Saniwhite work?
Unfortunately, no. Some customers said it lightened teeth stains but that they still felt the need to brush or floss afterward, which defeats the purpose of the product.  
Final Thoughts
The Saniwhite Toothbrush is an innovative idea, but it wasn't executed well on the final product. There are much better electric toothbrushes or similar products to ensure your teeth are clean and healthy.
For example, many people recommend the V-White Electric Toothbrush instead.
If you are still interested in a toothbrush such as this, do your research and make sure to ask your dentist before purchasing an expensive device because, in some cases, it can do more harm than good.
Saniwhite Alternatives
Since Saniwhite is not a reputable brand, here are some other innovative toothbrushes for you to check out:
UP NEXT: Moon Oral Care Reviews: Do Their Teeth Whitening Products Work?