Looking for a new workout shoe but having trouble finding the right fit? Ryka Shoes know your struggle!
They make shoes designed specifically for women and all their fitness needs. But are these shoes really better than regular tennis shoes? Read our Ryka Shoes Reviews to learn if these shoes hold a torch to standard brands. 
RELATED: 16 Best Online Shoe Stores: Good Deals and Stylish Trends
What Are Ryka Shoes?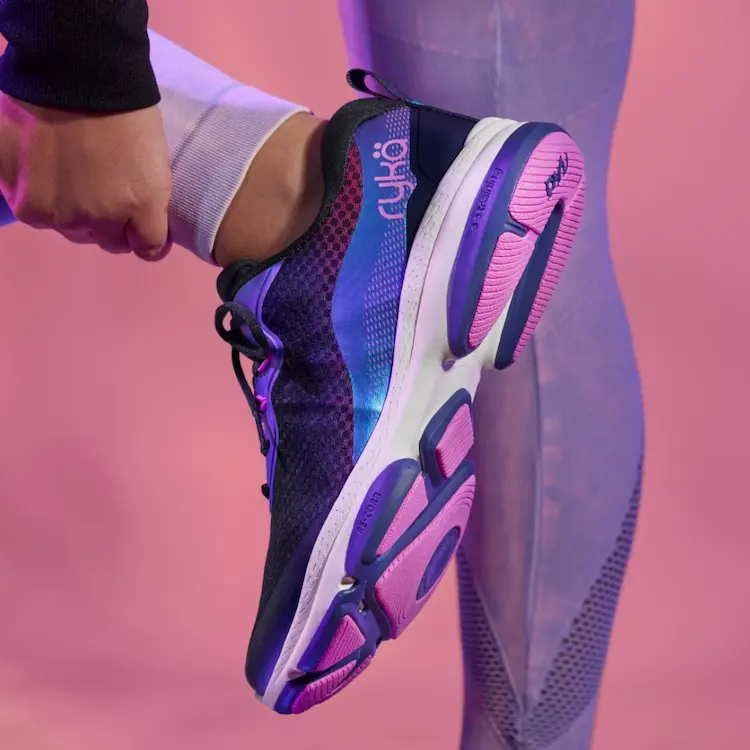 Ryka Shoes sells shoes for women for all activities, including fitness, hiking, and aquatic activities. The brand even makes shoes for pregnant women.
In 1987 founder Sheri Poe set out to change fitness for women by giving them a shoe designed specifically for them. Poe is a sexual assault survivor and used fitness as part of her healing journey.
Instead of making a "sized down version of a man's shoe," the company's website states, they make a shoe to fit a woman's unique foot shape, muscle movement, and build.
Ryka Shoes Reviews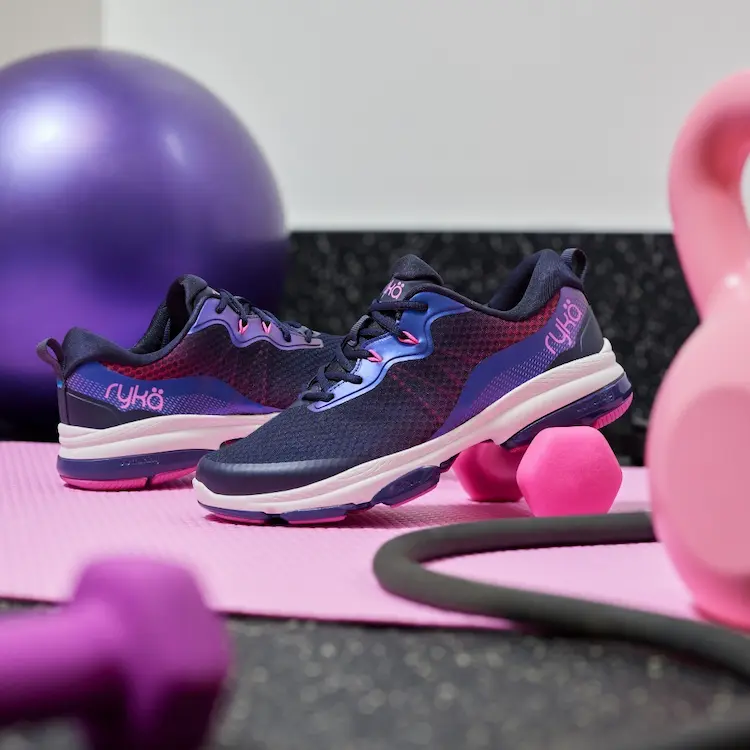 Overall: ★★★★ 4.5 stars
Ryka Shoes has great reviews, especially among women with special shoe-type needs. For example, many women with plantar fasciitis, bunions, chronic pain, or other sizing issues felt this footwear brand finally made a shoe for them.
Many others also liked the shoes for their comfort, breathability, style, and support.
Price: ★★★★ 4 stars
Ryka Shoes are a bit on the pricier side. The shoes range from about $80-$140.
Customers didn't complain too much about the price of the shoes, though, and said it was typical for a good, supportive shoe. Plus, they are usually running a great sale!
Shipping: ★★★★★ 5 stars
Customers said shipping was fast and efficient. Ryka Shoes offers free shipping on all orders over $65, which includes most pairs of shoes.
Quality: ★★★★ 4 stars
Women found these shoes to be supportive, comfortable, lightweight, and have good arch support.
A handful of customers said the shoes did not offer enough support and wore down quickly, but the overall feedback is positive.
Sizing: ★★★★ 4 stars
Many customers felt the shoes were true to size. However, some had to go up a half size or down one to get the right fit for them. Ryka Shoes offers sizes 5-12.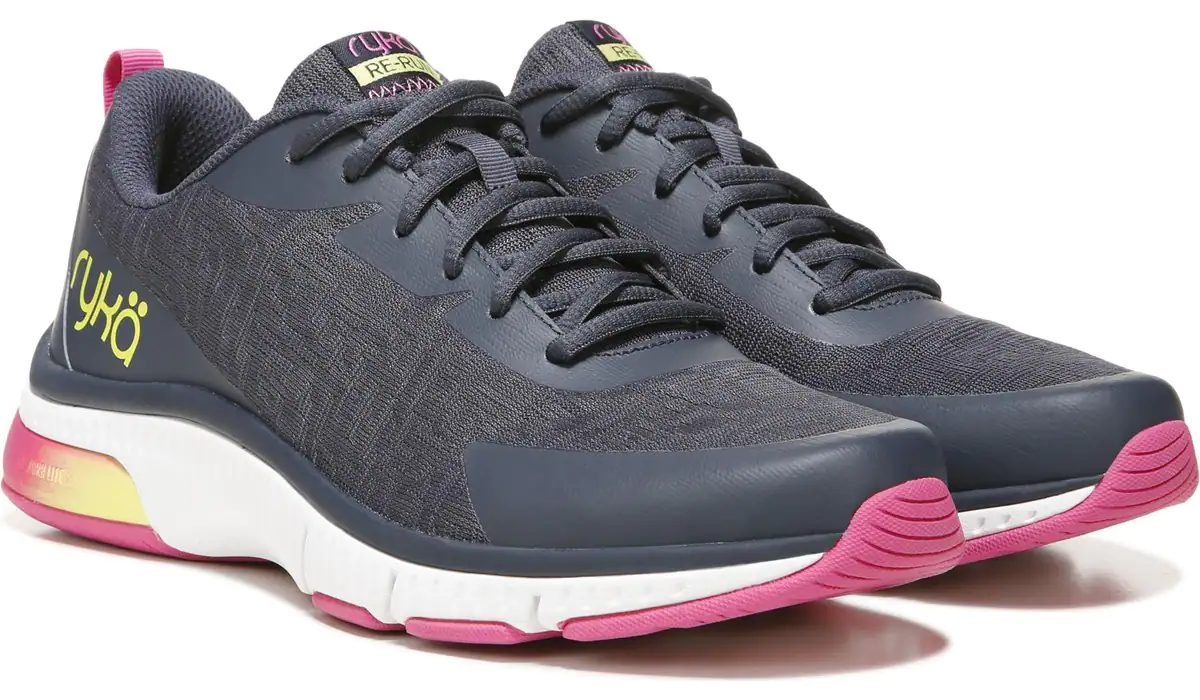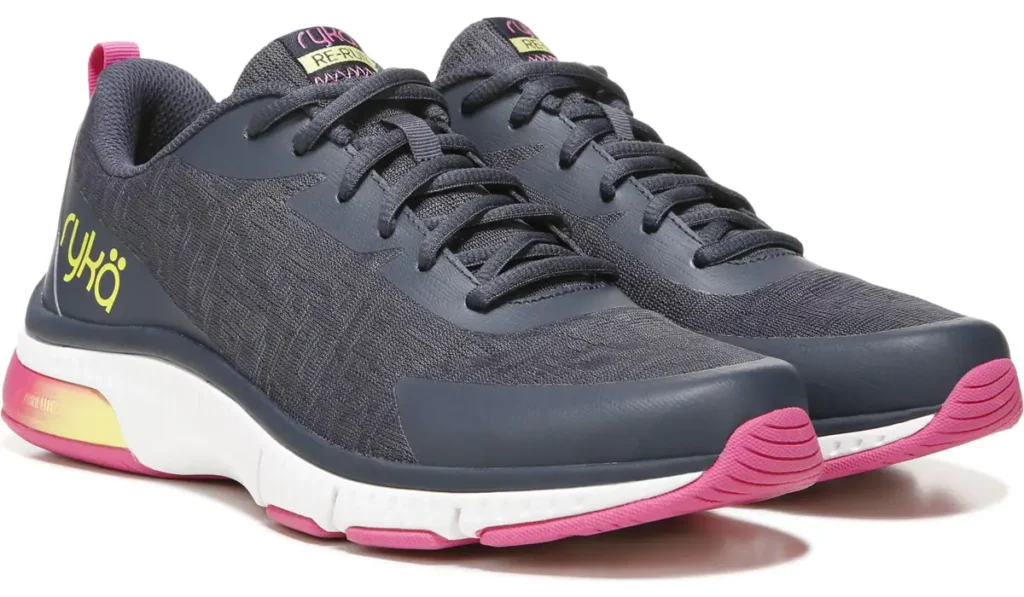 Price: $79.99 – $135
Sizes: 5-12
These walking shoes are designed with cushioning and comfort in mind, perfect for those who enjoy casual walks. They're made with breathable knit fabric and have more room in the toes, so you can walk all day without having to worry about your feet.
Plus, they come in a variety of colors and styles, so you're sure to find the perfect pair for you.
---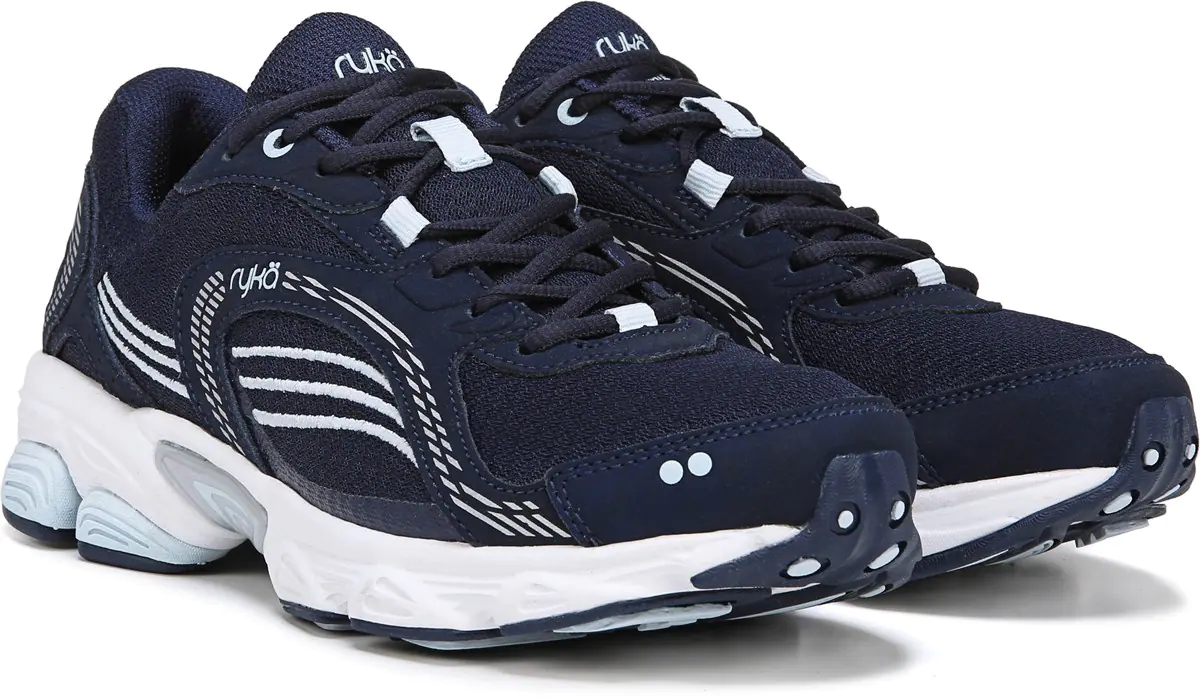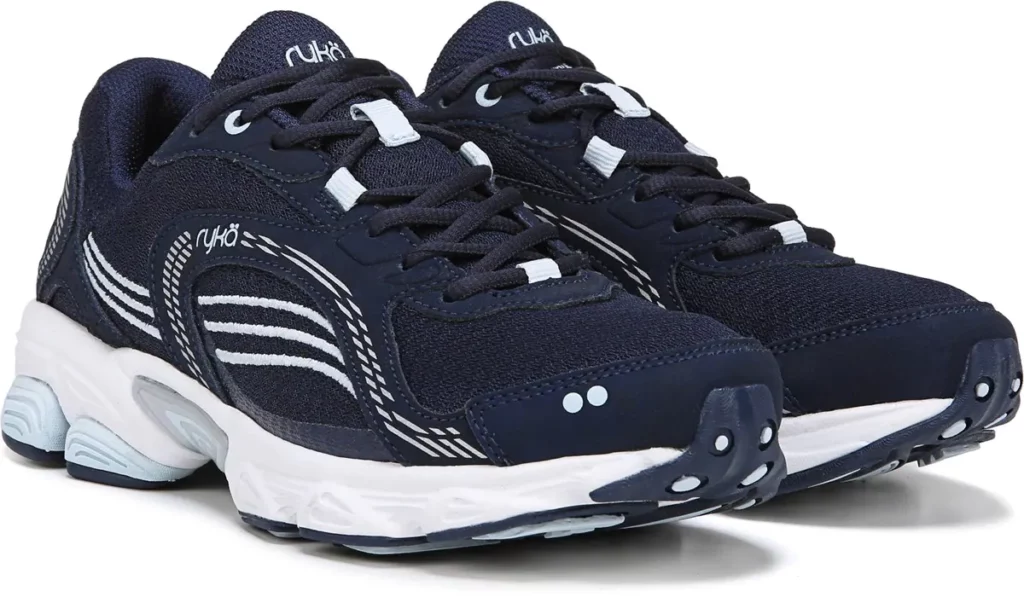 Price: $89.99 – $130
Sizes: 5-12
Ryka running shoes are the perfect choice for an avid runner. Made with response cushioning, Ryka running shoes provide a powerful run while the RE-ZORB insoles protect against impact. The breathable lining is made partially from recycled water bottles, making these shoes environmentally friendly as well as comfortable.
The running shoes received great reviews, with many saying they didn't have to break in the shoe, and it never rubbed their foot the wrong way. Plus, they said the shoe protected the sore points on their feet like bunions.
---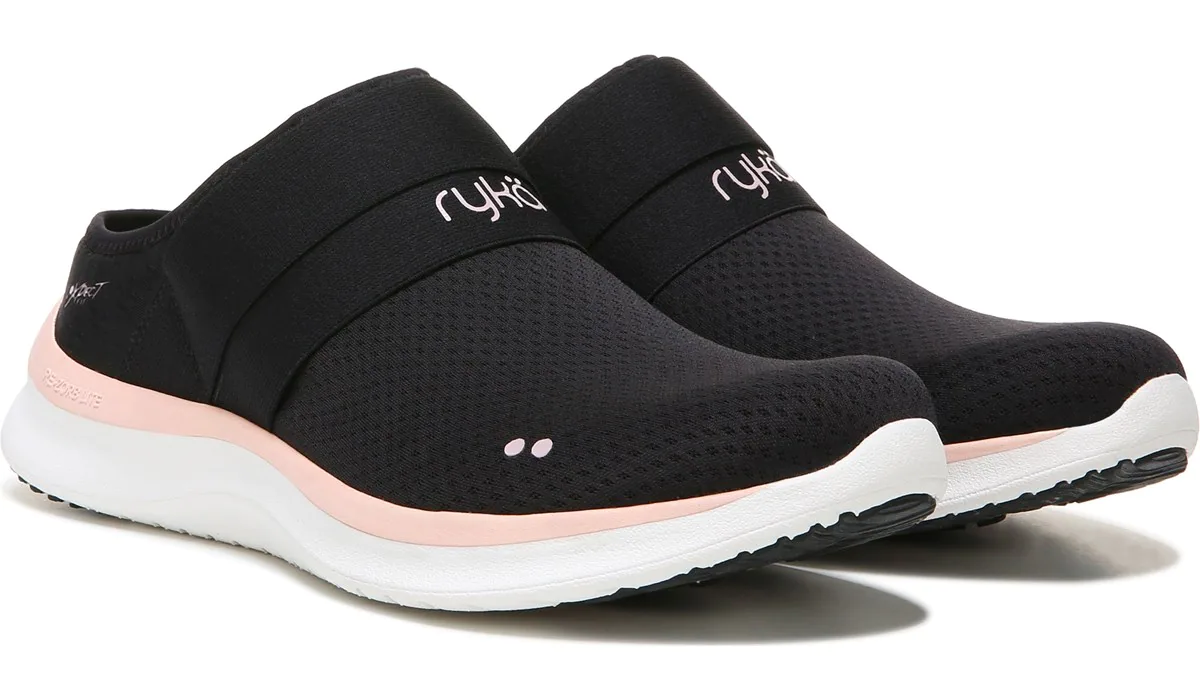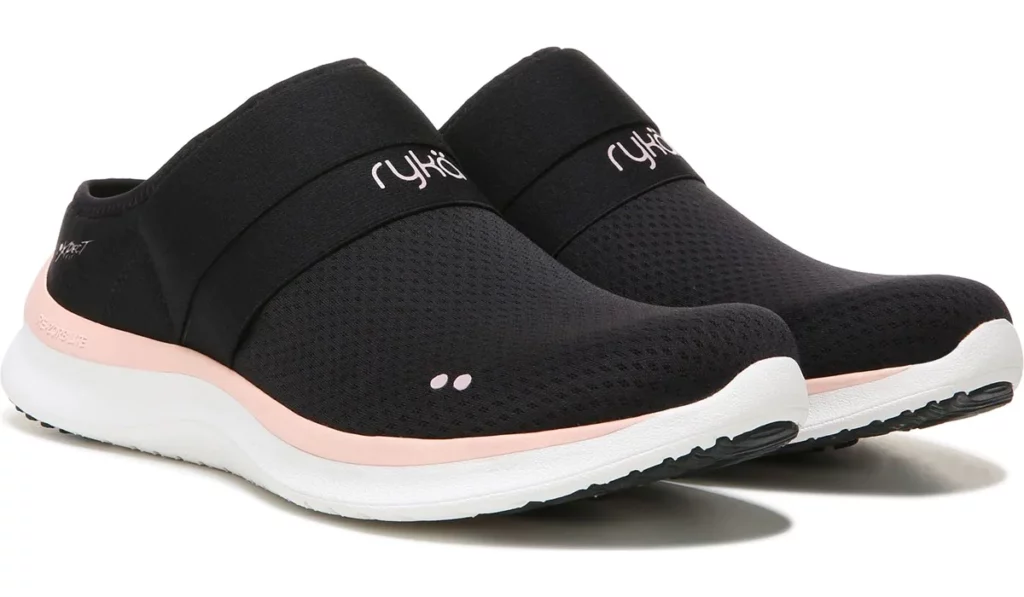 Price: $79.99
Sizes: 5-12
These shoes are specifically designed with moms in mind, offering support for swollen, achy feet. They're also machine washable, making them easy to keep clean. Plus, the massaging insoles and stretchy mesh fabric provide extra comfort.
Whether you're running errands or chasing after kids, Ryka slip-on shoes are a great choice. Plus, they come in several different styles and colors to choose from.
Many customers use these shoes for walking or running errands. They said the shoes kept their feet warm, cozy, comfortable, and were convenient. Some even said they helped with surgery recoveries. 
---
What Customers Are Saying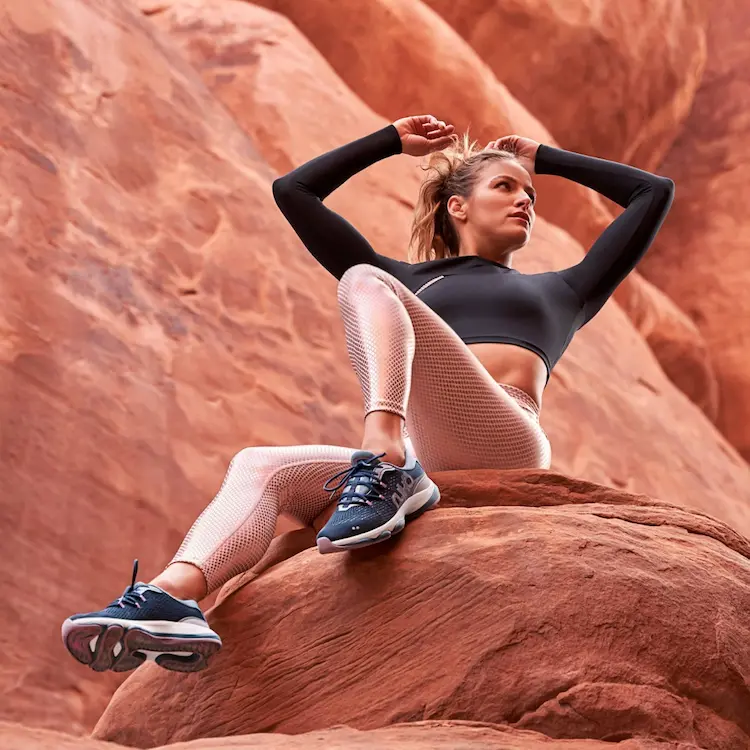 Ryka Shoes are widely reviewed as positive, so we gathered some of the balanced feedback on this brand:
Come in many color options
Suitable for people with chronic pain
Comfortable and lightweight
Good arch support
Some say it was hard to find the right size
In Conclusion: Worth It?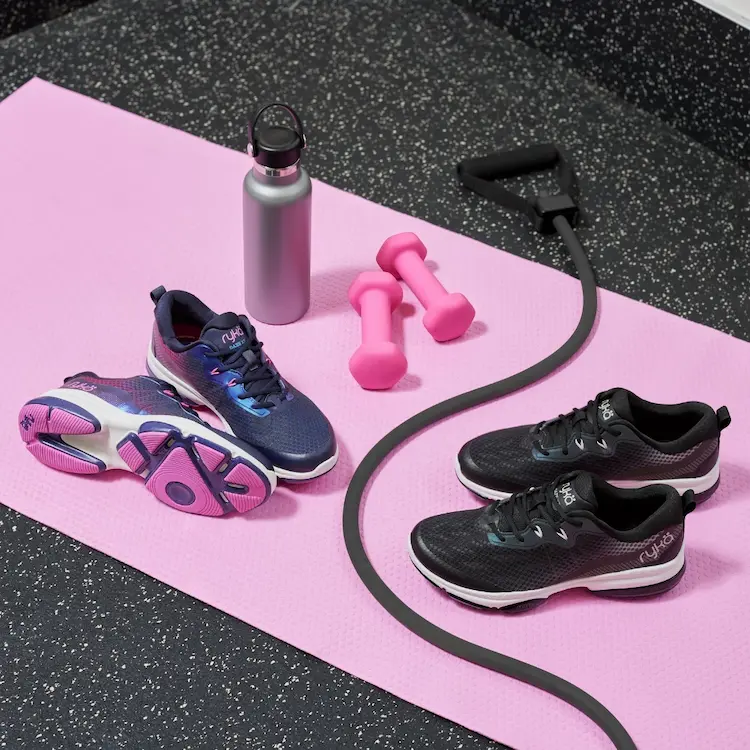 All in all, Ryka Shoes have excellent reviews across the board. Of course, there are a handful of customers who said the shoes didn't work for them, but the brand has mostly positive feedback.
We think Ryka Shoes are an excellent shoe to try if you suffer from any pain or weaknesses in your feet or simply find it hard to get a shoe that fits your needs.
Ryka Shoes Alternatives
FAQs
Are Ryka Shoes Good For Plantar Fasciitis?
Yes, many women said the shoes helped with their Plantar Fasciitis.
Who makes Ryka Shoes?
American Sporting Goods Corporation makes Ryka Shoes. 
Where To Buy Ryka Shoes?
Ryka Shoes are sold at DSW, Dick's Sporting Goods, Kohls, Amazon, Walmart, and many other stores.
What is Ryka's Return Policy?
Customers can return unworn shoes within 45 days for a refund or exchange. A fee of $7 is applied to the refund for shipping costs.