I can confidently say those who menstruate share this same sentiment: being on your period is not the vibes. At all.
Not only do we have to deal with cramps, cravings, random cry sessions, and other unnecessary symptoms when that time of the month comes, but we also have to worry about the major inconvenience that comes with staining pants and bedsheets.
And one of the worst parts? Being on your period means not being able to swim in pools or the ocean. Like I said — not the vibes.
But what if there was a solution to our woes? Specifically, something that could stop the staining and prevent you from missing out on having fun in the water. 
Enter Ruby Love, a company that specializes in period underwear and period swimwear! 
If you want to learn more about Ruby Love and see if their period products are really worth it, keep reading our Ruby Love review!
What is Ruby Love?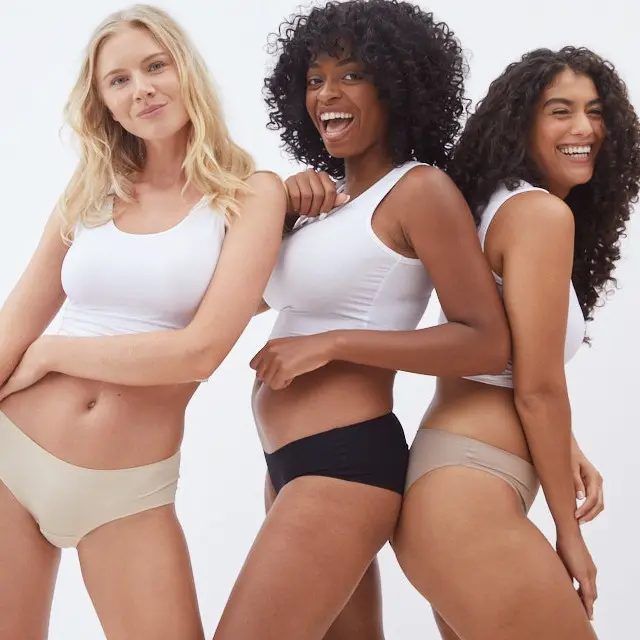 Founded in 2015 by Crystal Entienne, Ruby Love is a brand dedicated to providing those who get periods apparel that won't stop them from "doing, being, and going."
With patent-pending technology, Ruby Love offers products like period underwear and period swimwear that absorb and protect against leaks and stains. 
Ruby Love Overview
The technology Ruby Love uses for its products features a cotton liner built into the underwear and swimwear that is discreet but has maximum absorption powers. And the best part? These products are reusable!
 From top to bottom, these liners are made up of an impressive five layers:
Dri-tech mesh to help cover the back, front, and sides from leaking
The built-in absorbent organic cotton layer
Propriety super absorbent layer to help with odor
Moisture-wicking leak-resistant barrier
The exterior barrier to lock everything in place
Ruby Love Reviews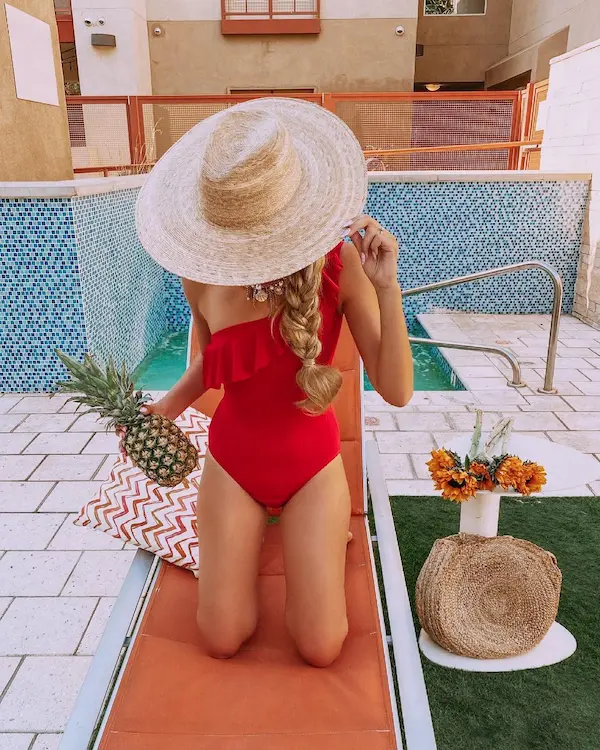 Overall: ★★★★ 4.5 stars
Ruby Love is a great brand that offers equally-great products in general. With fair pricing, good quality, innovative technology, and cute designs, Ruby Love is perfect for those who leak — whether it's women, men, and the elderly! 
In fact, Ruby Love is also a great brand for teens who are still getting accustomed to period life, as Ruby Love offers a First Period Kit.
Price: ★★★★ 4 stars
Ruby Love products are a bit on the pricier side but considering the products are reusable, I think it's fair to say it balances out.
The price range when considering all products — including bundles — ranges from $22.99 to $169.99, so shoppers will definitely be able to find something within their budget! 
The most expensive products are definitely in the swimwear department, but you can always utilize filters to find products at your preferred price point.
Quality: ★★★★ 4 stars
In general, customers say the quality of Ruby Love products is great. They're easy to wash, comfortable, absorbs leaks, and prevents stains! 
The liners are super discreet and users praise the sleek design that doesn't make the underwear feel like a diaper or too stuffy.
However, there are some shoppers who say this underwear is mainly for the start or end of your period, not for when your flow is at its peak. However, everyone has different flows, so those with very heavy flows could also wear a tampon or cup in addition to the underwear for extra protection. 
Customer Service: ★★★ 3 stars
One common complaint from customers about Ruby Love actually has to do with customer service, which is claimed to be subpar.
Shoppers say customer service was hard to reach and not helpful. Mainly, customers had issues with making returns and exchanges on Ruby Love products, claiming the process was difficult.
What Other Customers Are Saying
To get the inside scoop on Ruby Love, we surfed the web and looked over tons of real reviews from real customers.
Here are some of the most common things customers had to say about Ruby Love:
Great quality and good sizing
Good for teenagers just starting their period
Customer service is not always the best
Lots of different styles of underwear to choose from
Cute swimwear, but bundles are a better deal
Some think the brand is overpriced
Really comfy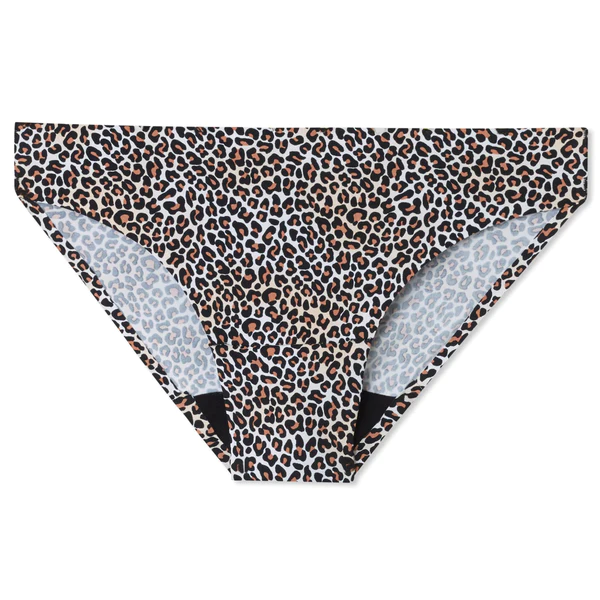 Ruby Love offers five different styles of period underwear: bikini underwear, hipster underwear, brief underwear, high-waisted underwear, and underwear for teens.
Each type of underwear comes in prints and solid colors, and individual underwear starts at $19.99, while bundles can reach up to $89.99, such as this 7-piece women's underwear bundlel. Their period underwear also absorbs around 2.5 tampons worth. 
Ruby Love's period underwear looks and feels like underwear, and because it's reusable, it's better for the environment as well!
Without worrying about pads moving or leaking from a tampon thanks to a heavy flow, you can just throw a pair of period underwear on and call it a day! Stress-free.
---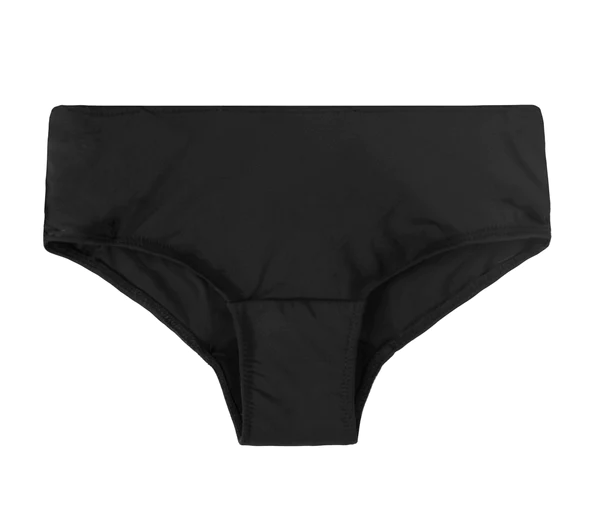 For swimwear, Ruby Love offers one-piece suits, two-piece suits, bottoms, and body suits (all of which can absorb 3 tampons worth of liquid).
Prices range from $49.99 to $89.99 and come in multiple colors and prints much like their period underwear! 
So that you don't have to sacrifice any fun when you're poolside or at the beach, Ruby Love designed a period swimwear line that is leak-proof and provides maximum protection in the water all day thanks to the five-layer lining technology.
Though it can get a bit pricey depending on which item of clothing you get, there's something for everyone to try within their budget!
---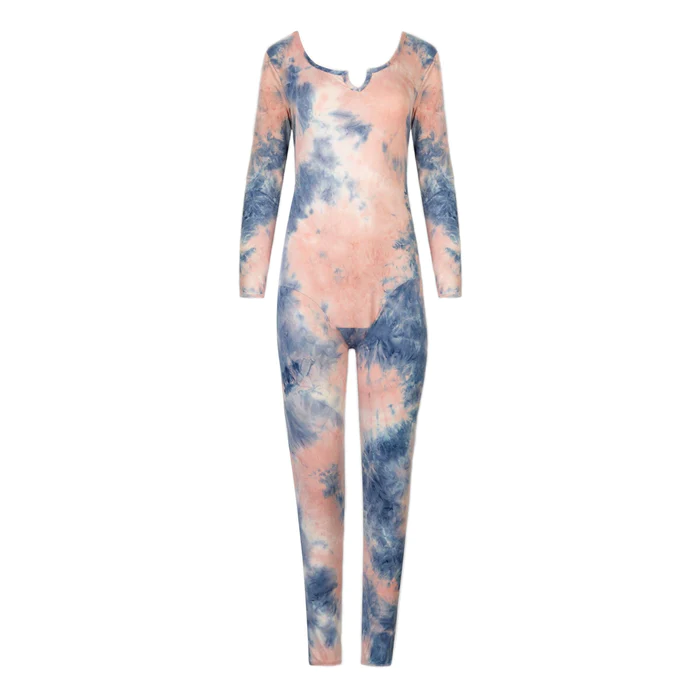 If you move around in your sleep a lot, you know how frustrating it is when you wake up and see stains on your bedsheets.
Well, with Ruby Love sleepwear, you don't have to worry about that anymore! Ruby Love offers boyshorts and onesies so that you can be your comfiest self, even while on your period.
Prices range from $34.99 to $49.99 and the pieces come in fun prints and colors.
But, if you prefer sleeping in your underwear, or if you just want another sleepwear option, you can just use Ruby Love's period underwear at night! 
---
Return Policy
In order to maintain hygienic practices, Ruby Love does not accept any returns, but are happy to make exchanges due to sizing inaccuracies so long as the product is unwashed and unused.
Exchanges must be done within 30 days or purchase, and customers are responsible for the shipping charges.
For more information, you can read the exchange policy here.
FAQs
How do you wash Ruby Love?
Ruby Love products can be machine-washed with cold water, then tumble in the dryer on low heat. 
Where is Ruby Love located?
Ruby Love is located in New York, New York.
Are Ruby Love products organic?
Yes, Ruby Love is made with a 100% organic cotton layer.
Is Ruby Love true to size?
According to customer reviews, Ruby Love is pretty accurate when it comes to sizing, but we still recommend looking at the sizing guide before buying. 
In Conclusion
We think Ruby Love is definitely worth checking out! Periods are hard enough, so any form of comfort really feels like heaven, including less leakage, mess, and stains.
With so many different choices and styles to choose from, Ruby Love is a great place if you want to give pads and tampons a break, but also a great resource for teens just starting their period as well!
Ruby Love Alternatives