Something we can all agree on: there's nothing better than wearing comfy, loose, breathable clothing. 
If I'm being honest, I would abolish the business-casual tier if I could. But alas, we save the pleasure of comfort to be enjoyed in our private spaces (and sometimes when running errands).
But the truth is, you can never have too much quality loungewear, and that's where Richer Poorer comes in. 
Richer Poorer is a clothing brand that promises a whole lot of coziness, but how does it really measure up? Find out in our Richer Poorer review.
What is Richer Poorer?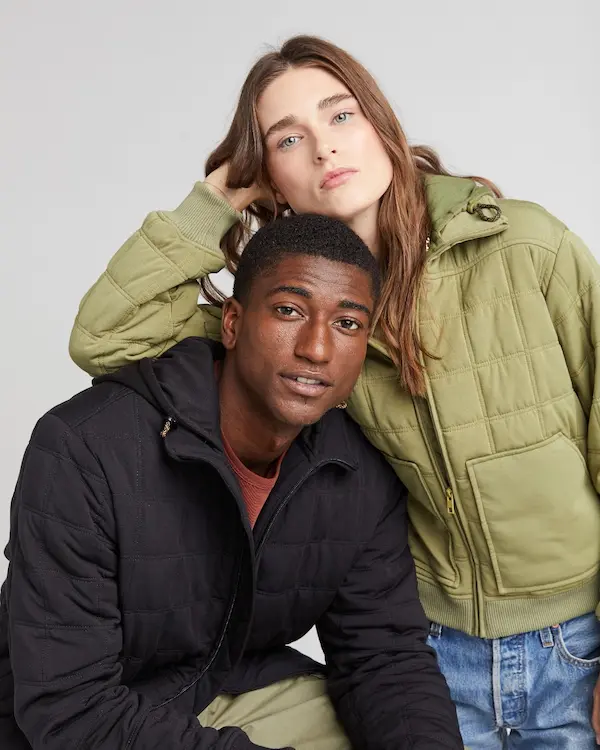 Richer Poorer is a loungewear brand founded in 2010 by CEO Iva Pawling. They are based in California and offers easy, comfortable, and sustainable clothing made from quality fabrics. 
Richer Poorer: Overview
Richer Poorer offers clothing for men and women and has a good selection of loungewear like tops, bottoms, socks, and more!
All Richer Poorer's products are made with sustainable fabrics like organic cotton and recycled polyester to not only ensure the company is doing its part in reducing its environmental impact, but to also guarantee soft garments that are made to last. 
In fact, you can check out Richer Poorer's Fabric Library to learn more about each fabric the company uses!
Richer Poorer Reviews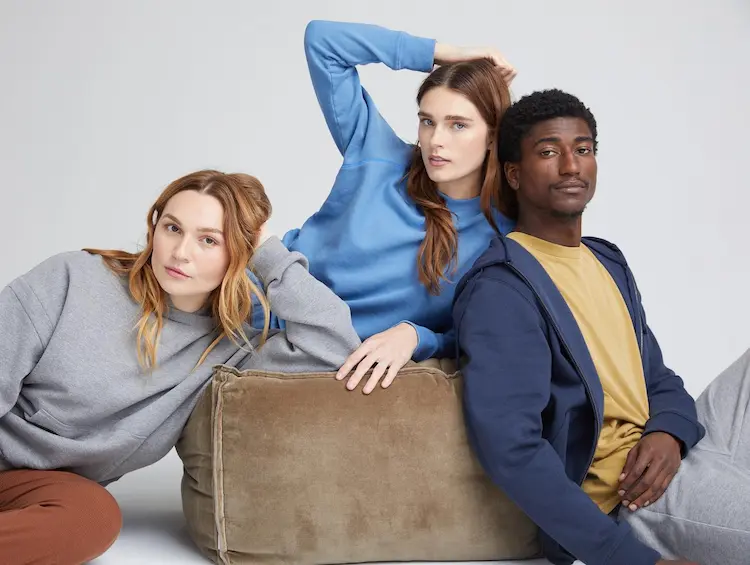 Overall: ★★★★★ 4.5 stars
Richer Poorer is comfy and sustainable clothing done right, and customers totally agree. The clothing is soft, cute, and cozy, and there's a big selection to choose from.
The prices are decent and the company is sustainable, with a goal of producing ethical clothing that supports workers and the planet. Although it might be spendy for some, you can be sure their wardrobe staples will last (plus, they offer great deals every so often).
Quality: ★★★★★ 4.5 stars
As mentioned before, Richer Poorer uses five different fabrics to make its clothing: recycled polyester, rayon, modal, Tencel lyocell, and organic cotton. 
Each fabric is sustainable and ethically sourced, like Tencel lyocell which is biodegradable and is fiber created from wood sources. 
These fabrics make up garments that are super soft and long-lasting! The only thing some customers have mentioned is some Richer Poorer products start pilling after a few washes.
Price: ★★★★ 4 stars
Richer Poorer offers prices from $12 to $200. This is a fair price range for a high-quality loungewear brand and customers think the prices are totally worth it. 
If some of their prices are intimidating, you can check out the sale section here. Plus, they currently have 35% off sitewide for first-time shoppers.
Sizing: ★★★ 3 stars
Unfortunately, Richer Poorer isn't the most size-inclusive brand. The size range starts at size XS and only reaches up to size XL.
So if you're super petite or larger-bodied, Richer Poorer might not be the best choice.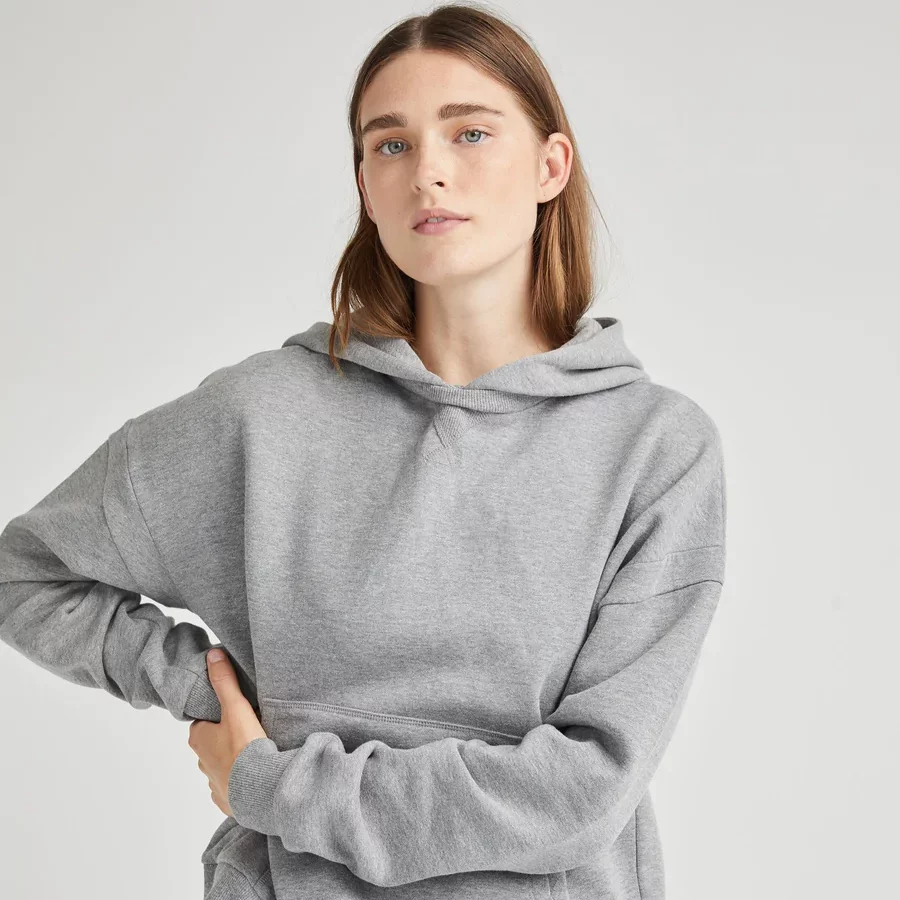 This hoodie is perfect for snuggling up in bed or going out and braving the cold. Made out of recycled fleece, this hoodie saves approximately 40 bottles from the landfill!
Priced at $82, this hoodie comes in six beautiful colors and comes with a wideset kangaroo pocket plus an oversized jersey-lined hood.
Customers say this recycled fleece hoodie has an awesome, snug fit, but also say it begins pilling after a couple of washes.
---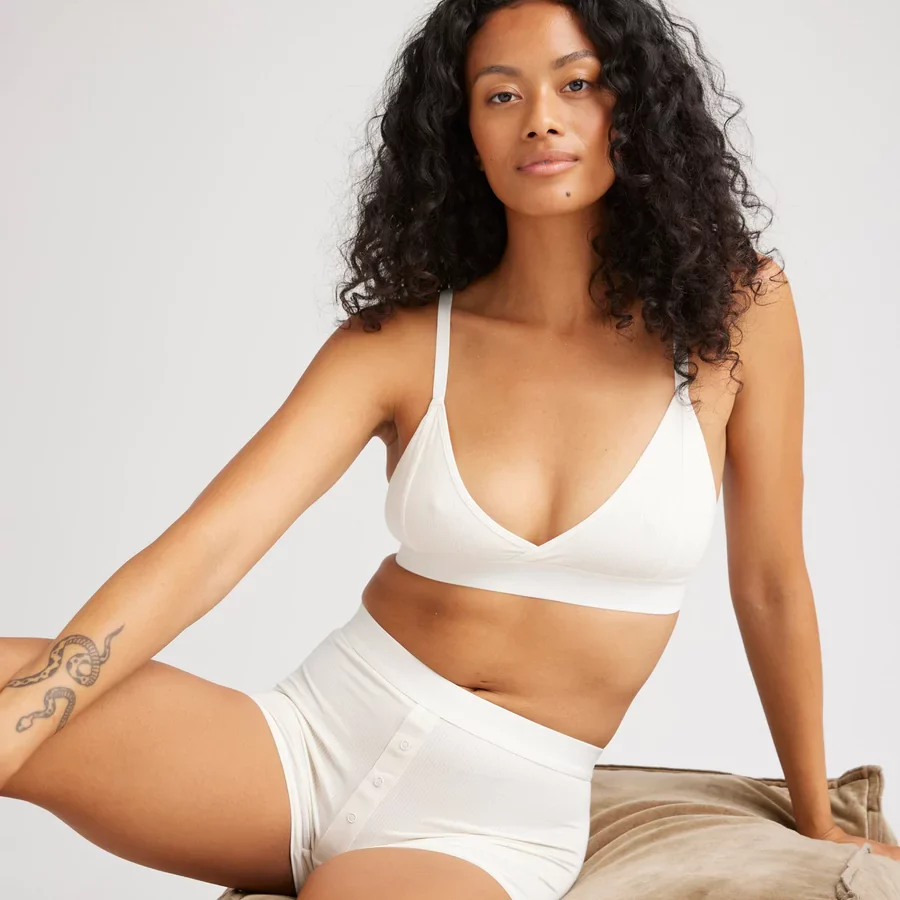 Richer Poorer has a few bralettes to choose from, including:
The main difference between these bralettes is the material used in addition to the style and support.
Most of the bralettes have little support and are unstructured and unpadded, but if you want some support but still want to be able to breathe, the Stretch Lyocell Racerback Bralette is your girl.
These bralettes come up to size XL and each style has multiple colors to choose from to match your tastes!
---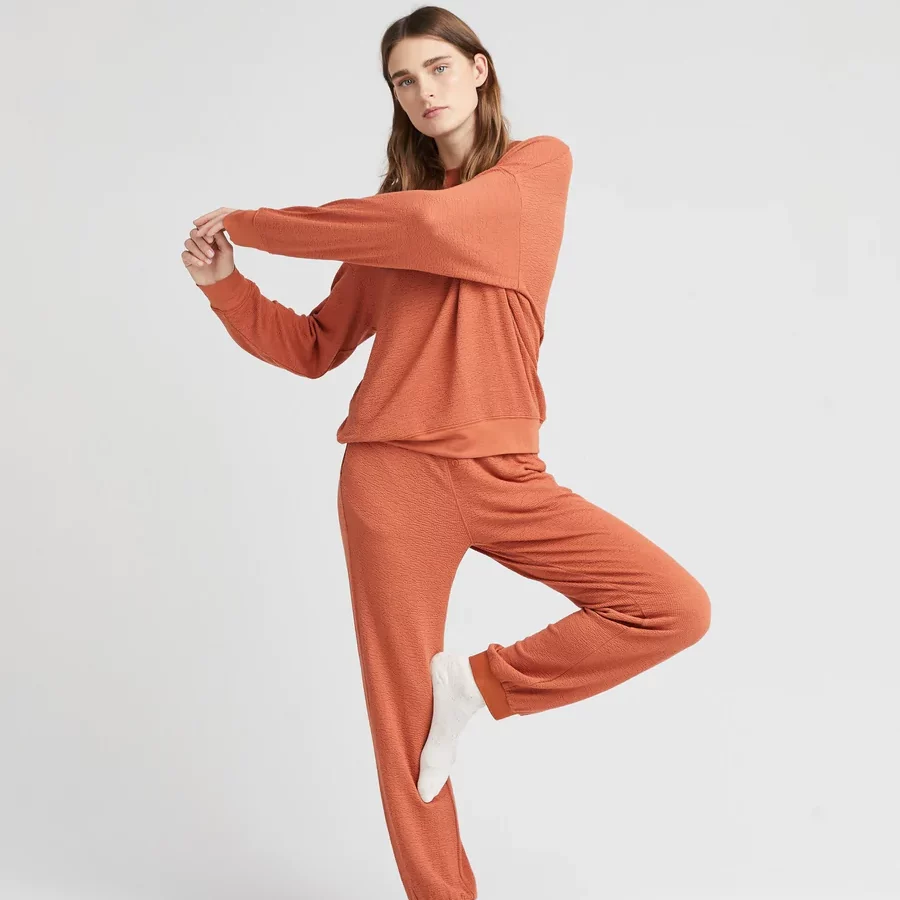 If you want to be able to enjoy your time and space in comfy clothing that's still functional and stylish, Richer Poorer's loungewear department has got you covered.
Richer Poorer offers a variety of tops, bottoms, sets, and even dresses to set you up for the ultimate cozy level.
All of these garments come in multiple colors so you can absolutely mix and match and have some fun! Even better, Richer Poorer's loungewear collection is stylish enough to casually wear out and about if needed.
Again, sizes go up to size XL and prices fall under $200.
---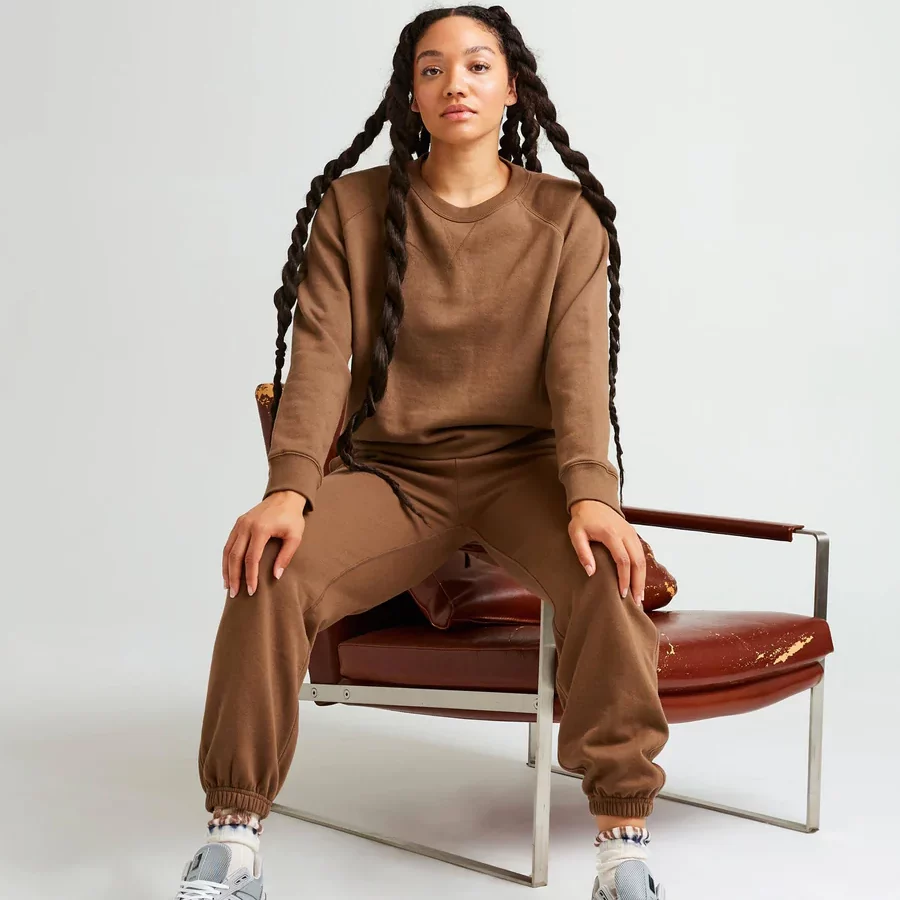 All of Richer Poorer's sweatpants and sweatshirts are made with recycled fleece and are available in different colors, like this Recycled Fleece Classic Sweatpant in Red Mahagony.
The sweatpants are $76, and much like Richer Poorer's hoodies, save about 40 bottles from being in the landfill.
The main features include a comfortable, classic fit with side-seam pockets and an elastic waist!
Customers adore these sweatpants and how soft and cozy they are — plus, they're true to size and stylish.
---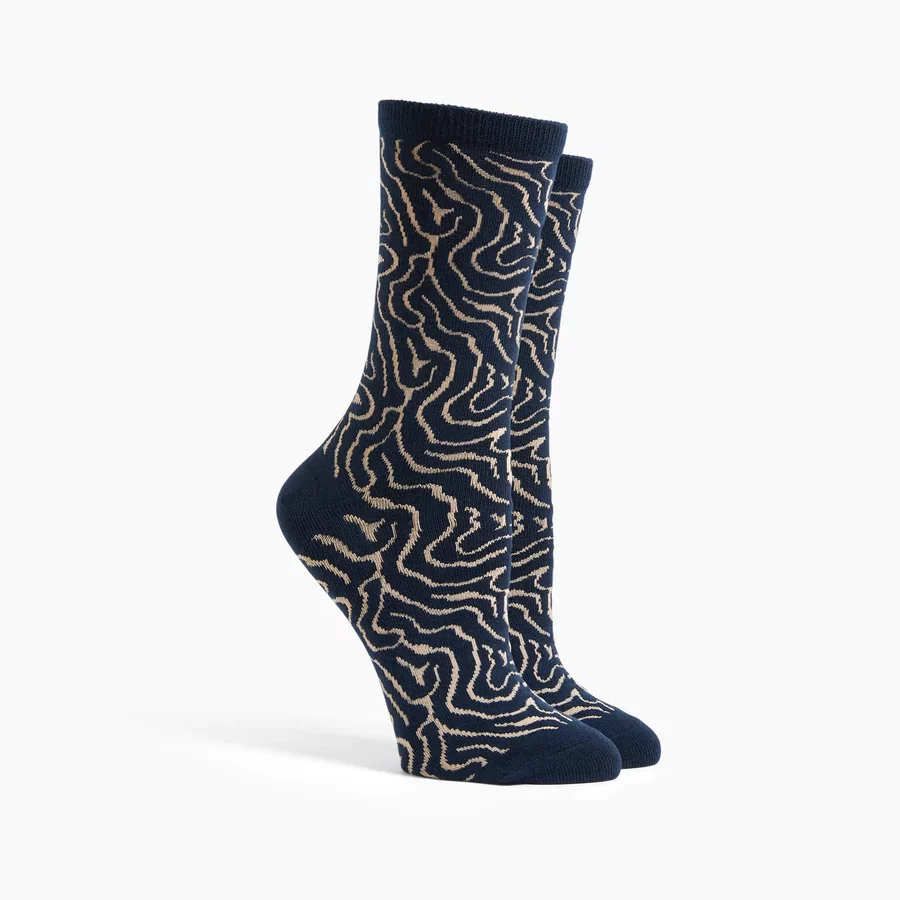 If you love fun socks, then you're just like me. Wearing fun socks give a pop of color to any outfit and are appropriate for really any occasion!
Richer Poorer has a pretty impressive collection of socks, with pairs starting at $12. The brand has over 40 designs and offers:
These socks are lightweight, offer arch support, and are made with cotton to keep your feet toasty, happy, and stylish.
---
Return Policy
Richer Poorer offers a 30-day return policy, with free returns shipping in the USA (which is a huge perk). If you don't like your order, just send it back risk-free.
To start a return, all you have to do is go to the Return Center for a hassle-free process. Richer Poorer covers all shipping costs!
FAQs
Who founded Richer Poorer?
Iva Pawling is the founder and CEO of Richer Poorer
Where is Richer Poorer based?
Richer Poorer is based in San Juan Capistrano, California. 
How ethical is Richer Poorer?
Richer Poorer tries its best to be the most ethical company it can be. Whether it's using responsibly-sourced fabrics, giving back to the community, or being mindful of waste, Richer Poorer is transparent about what it does for the planet and its team. 
Is Richer Poorer a sustainable brand?
Yes! Richer Poorer chooses fabrics and works with companies that responsibly source said fabrics to make garments and loungewear that are long-lasting and durable. 
In Conclusion
Overall, Richer Poorer is a great brand that offers comfy clothing for lazing and lounging — two of life's greatest pleasures. 
The company uses awesomely sustainable fabrics and is aware of its environmental responsibility as a clothing brand, which is another huge plus. 
Richer Poorer could do more in terms of being size-inclusive, but overall, we think it's totally worth giving it a go.
Richer Poorer Alternatives
RELATED: 12 Best Basic Clothing Brands For Wardrobe Essentials