The market for high-quality timepieces is vast, as you can find many styles, designs, and features inspired by tradition and culture. Regardless of your personal style, most people can appreciate a quality watch and the life-long satisfaction it can provide.
In this Oris watches review, we're going to break down the specifics of their products and whether or not this brand is worth the time and money. 
What is Oris?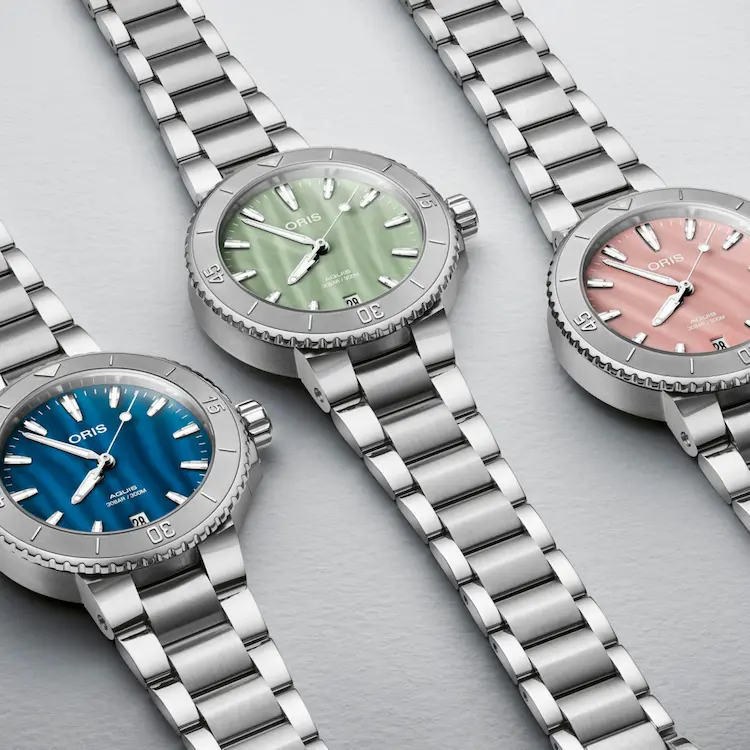 Established in 1904, Oris has a long history of creating watches built to last. They were founded in the Swiss town of Hölstein, starting with pocket watches and later expanding to wristwatches. 
It may have taken them a lot of work to get the ball rolling, but with over 100 years of products under their belt, they've become a household name in the Swiss watch community. They've held their philosophy close to heart since the beginning, focusing on precision, detail, innovation, and a belief in independence for all.
Oris offers a wide variety of watch styles, each of which falls into one of four main categories: diving, culture, aviation, or motorsport. They are most well-known for their Aquis and Big Crown collections.
A few things that stand Oris apart from the rest is their Calibre 110 movement which offers a 10-day power reserve. They also feature high-domed sapphire crystals on some watches.
Many of their watches are known to be somewhat costly, but you're paying for quality.
Oris Watches Reviews
Even with a clean website, enticing product photos, and thorough descriptions of their watches, you should question whether they're worth the cost. Here are our overall ratings to help you decide.
Overall Rating: ★★★★ 4.75 Stars
We couldn't find too many unfiltered reviews online, but the ones we did come across always talked about the brand in a positive light. More than anything, most people who've gotten their hands on an Oris watch say they offer excellent quality.
If you know anything about medium to high-end watches, you know they can come with a substantial price tag. Compared to other Swiss watch brands offering similar quality, Oris seems
to keep their pricing in the fair range.
Pricing: ★★★★ 4.5 Stars
Many of their watches cost thousands of dollars, but they aren't nearly as expensive as many other high-end Swiss watch brands. Most of their customers have no complaints when it comes to the cost, and their quality seems to be equally as satisfying.
You're definitely making an investment here, but they offer a life-long and unwavering quality that makes every dollar worth it.
Oris is also a great investment brand when it comes to watches, you can find many used styles in great condition on secondhand watch sites like Bob's Watches.
Quality: ★★★★ 4.75 Stars
It's always a good look when you can't find reviews complaining about the quality of a product. With Oris, shoppers always highlight their quality and pricing compared to many other popular watch brands.
In some ways, the company's extensive history speaks for itself, as they've provided top-notch quality for over a century.
Shipping & Returns: ★★★★ 4.25 Stars
Customers benefit from free shipping no matter what's in their cart, and every order comes directly from their headquarters in Switzerland. Of course, due to their location, it may take longer than a few days to reach your door, but most people don't have an issue with this.
Every order requires a signature upon arrival, and every shipment gets sent out via UPS. Customer Service: ★★★★ 4.5 Stars
There isn't a ton of information about their customer service, but the company makes it pretty easy to get in touch. You can visit their contact page on their website, and if you need some help in person, there's always the option of finding a local retailer that's familiar with their products.
At this time, customers can only get in touch with the company through the contact form on their website.
What Customers Are Saying
One of the best watch brands you can buy at the price point
Definitely worth the money
Resell value doesn't hold over time as well as some other brands (such as Rolex or Omega)
Some complaints surrounding the time being fast or slow by a few seconds
Overall, Oris is a great entry-level watch brand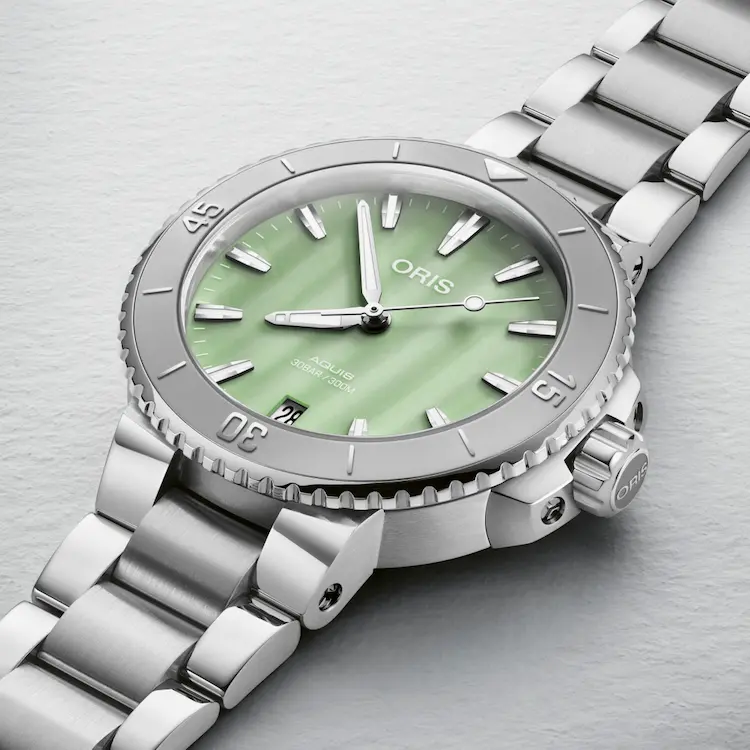 Their Aquis collection seems quite popular, and you'll find over 50 variations of this style, so you shouldn't have any issue finding something that caters to your tastes.
From dark to light aesthetics, this watch generally ranges from $2,000 to $2,400 in cost.
This collection focuses on providing a diver's watch look and delivers unparalleled functionality with a combination of high performance, stellar design, and high-quality materials.
Offering a sophisticated, classic look, this watch design is great for all-day wear. The craftsmanship that goes into these watches focuses on the pilot's watch design, and with 27 different models to choose from, shoppers get the benefit of unique designs.
This collection ranges drastically from $1,750 to $17,000 in cost, and each one is made with fine details that make it a statement piece for any formal or casual occasion.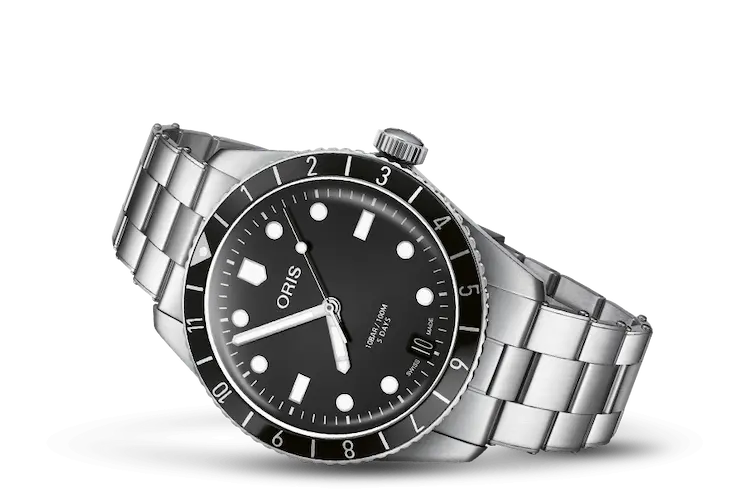 With many neutral and exotic designs, this collection is hard to look away from, as you're bound to find one that you love. There are 30 different models available, many of which are perfect for men, women, and others are made to be unisex.
Taking influence from Oris's first divers watches many years ago, they offer a blend of old and new that deliver a vintage aesthetic with modern engineering.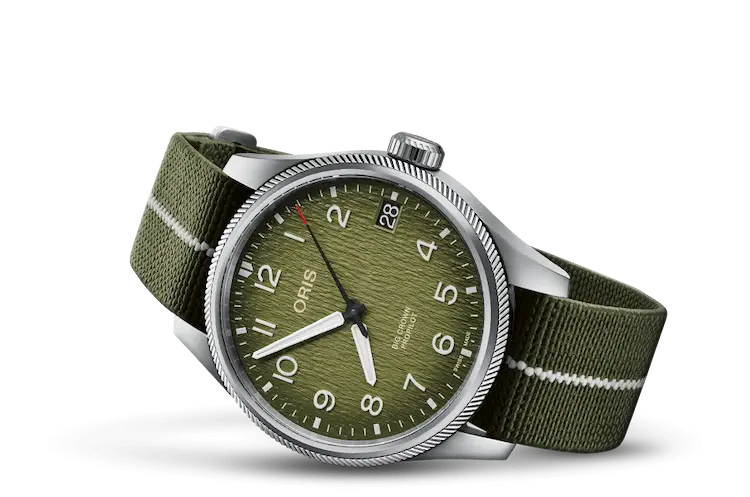 Primarily focusing on function, this collection doesn't waver on style, and it's stacked with pioneering watches that are great for the avid pilot. There are 27 different models in this collection, most of which are highly affordable.
From full metal bands to leather and durable fabric bands, the collection offers buyers a great range to choose from while catering to niche styles and design tastes.
Return Policy
Customers have just 14-days to contact the company about a return inquiry, plus the watch must be unworn and undamaged. This is a relatively short return window, so customers will want to act fast on their inquiries due to shipping times.
FAQs
Is Oris A Good Brand? 
This may be hard to discern for novice watch enthusiasts, but from the Oris watches reviews we could find, most people are very happy with the quality of their products in comparison to the price point. 
Are Oris Watches Worth Anything? 
There are some Swiss watch brands that keep their value, but Oris does tend to decline in value over time more so than a brand like Rolex. 
Where To Buy Oris Watches? 
You can either purchase their most current catalog from their website or use their store finder feature to search for an Oris watch dealer near you. 
Who Owns Oris Watch Company? 
Oris was founded by Paul Cattin and Georges Christian in Hölstein bsck in 1904. Despite being one of the largest watch brands, it is currently an independent and privately owned company. 
The Bottom Line
Whether you're new to the world of high-end timepieces or consider yourself an expert, everyone can benefit from what Oris has to offer.
With a long history and excellent reputation in the watch community (as well as a strong emphasis on quality), it's clear to us that they are entirely worth the money. It isn't hard to discern the quality and cost-efficiency they provide to the watch market.
If any of their styles stand out to you, we'd highly recommend investing in one of their timepieces.
Oris Watch Alternatives
There is no shortage of luxury watch brands out there; here are a few top alternatives that offer a similar price point and quality as Oris.