You may be able to find many watch brands online that have something stylish, but Original Grain offers a unique style that most don't have.
Aside from their designs, the materials they use to craft their watches are one of their biggest selling points.
In this Original Grain watches review, we'll look at multiple aspects of what the brand has to offer.
What is Original Grain?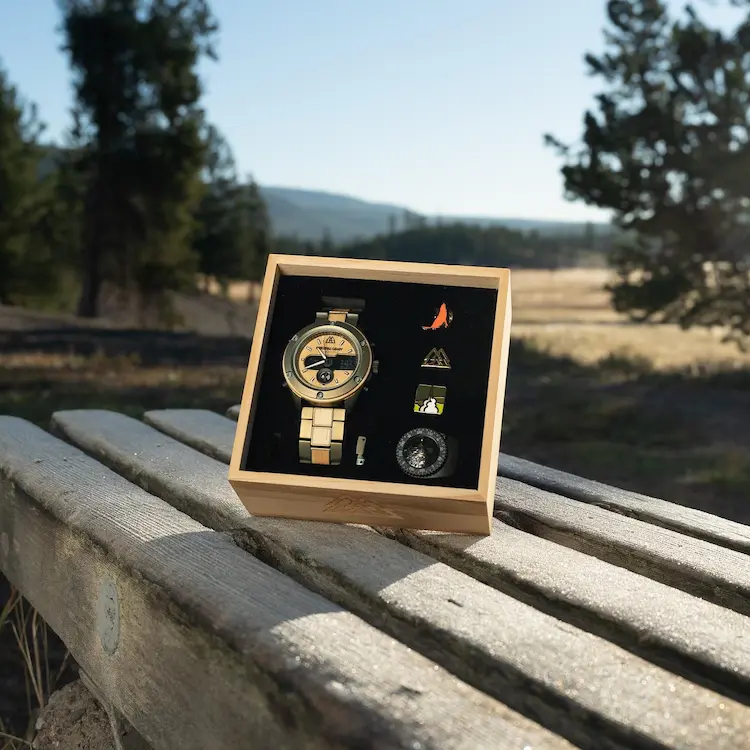 With a focus on a fusion of all-natural, sustainable hardwood materials and durable stainless steel, their watches are at the mid-way point of being stylish and reliable.
They offer the longevity a stellar timepiece should provide, with an unwavering style that'll always impress.
Each of their pieces is built from reclaimed wood derived from a wide range of other products (such as guitars, whiskey barrels, and even exotic hardwoods).
Original Grain Overview
A brand that has a little something for men and women alike, Original Grain has a catalog that's stacked with interesting designs, material qualities, and unique personalities. Prices typically range from $150 – $550 per watch.
You can easily find something that's perfect for you, and they offer a substantial amount of information about how their manufacturing process works.
You can shop by the material quality if that's what matters most to you, or take advantage of their watch quiz to help refine your search.
Original Grain Reviews
For a transparent look at the company and if their watches live up to the hype, it's always a good idea to dive into Original Grain watch reviews and ratings.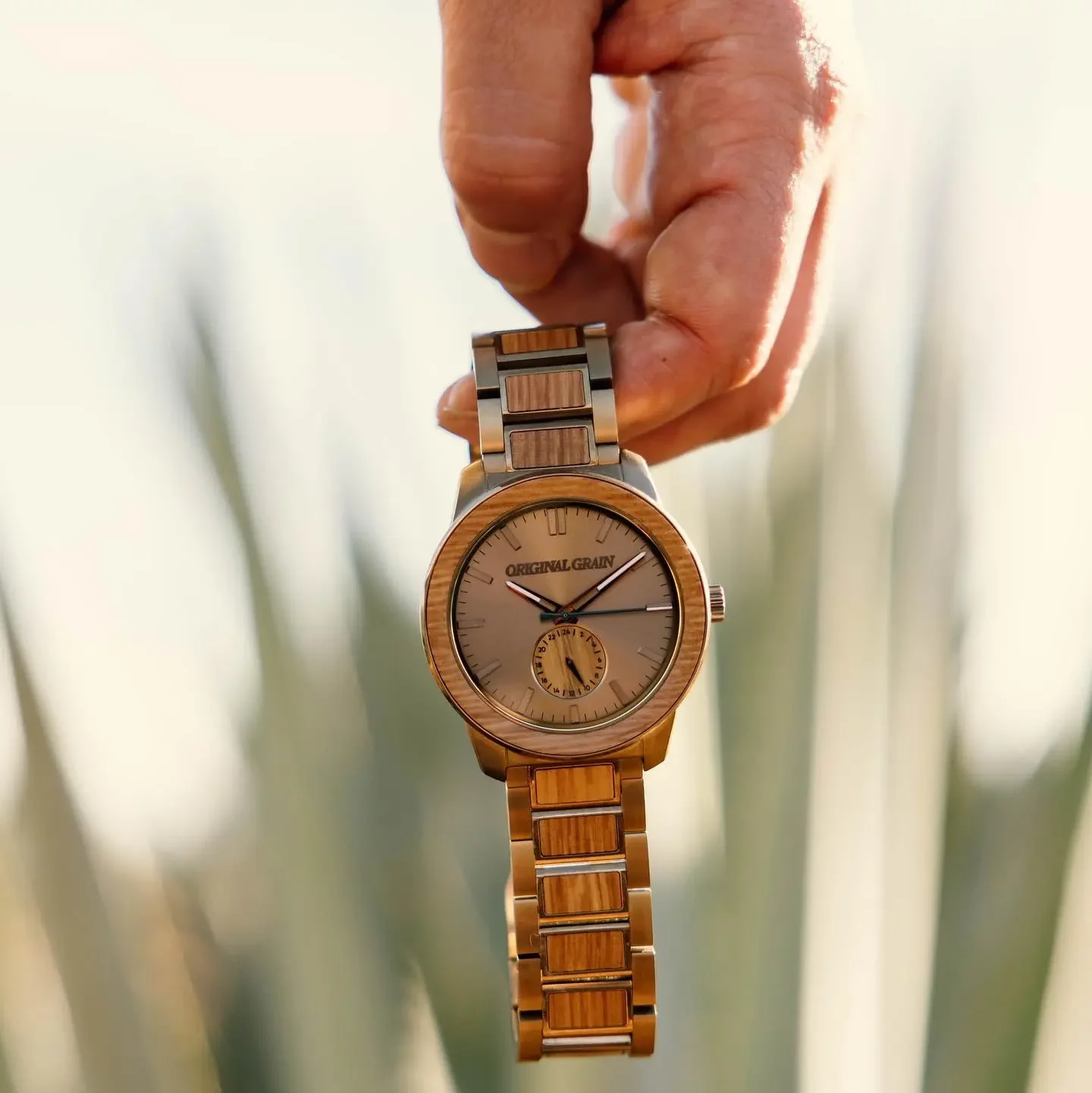 Overall Rating: ★★ 2.5 Stars
You don't have to dig too far to find what customers have to say about the brand, and it isn't looking too good.
Many comments mention a lack of quality control and longevity in their products, which is a general consensus among most of their customer base.
The reliability of customer service could be better too; overall, most buyers have dealt with a frustrating experience.
Pricing: ★★★ 3 Stars
Once you get a grasp on the lacking qualities of their watches, it makes the asking price all the more painful. A majority of their watches range from $150 to $600, which is steep considering the so-so quality you get out of them.
Many of their watches arrive with either missing components or poor functionality, and it's evident that many people feel swindled as the price doesn't match the quality.
Quality: ★★ 2.5 Stars
They definitely seem like they offer an upstanding quality, but those who have gotten their hands on them say otherwise.
A decent number of Original Grain watches reviews provide plenty of insight into the lack of quality of their watches, in addition to their short-lived lifespan.
Quality control issues are pretty common with many orders, and their watches don't seem to live past a year or two.
Shipping & Returns: ★★★ 3.5 Stars
A decent number of people have mentioned waiting weeks to receive their orders, not to mention lacking customer service to go along with it.
Luckily, they do have free returns, but there are lots of rules and exclusions, so you'll want to make sure you can actually return the product before you buy.
Customer Service: ★★ 2.25 Stars
For those needing help with their orders, product quality, or general inquiries, the company's customer service tends to beat around the bush.
With vague responses, no response at all, or repetitive answers that lead nowhere, it's caused a decent amount of frustration for numerous buyers.
This is enough for people to never do business with them again, and it only makes the other issues that much worse.
What Are Customers Saying
You can find the most popular comments below for a comprehensive take on how their customers feel about the company.
Product quality is shockingly disappointing for many people
Quality control isn't what it should be
Customer service isn't very helpful
Shipping often takes longer than they claim
Most customers feel their watches are overpriced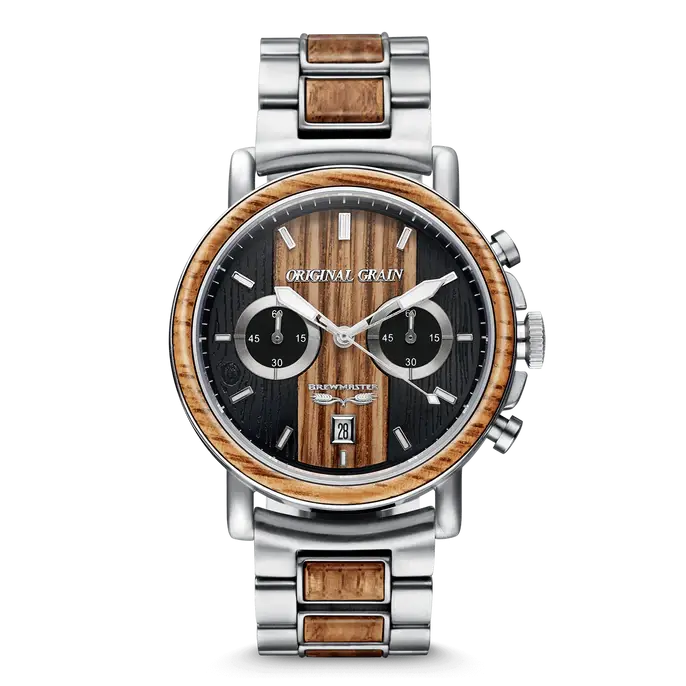 Offering many different accents that contrast each other, this watch is made from a blend of reclaimed German oak beer barrels and stainless steel. The case size is 44mm, and the glass is made from sapphire crystal.
The movement is a Miyota 6S21 Chronograph, and it has a decent blend of neutrality and shine that's fitting for a wide range of outfits.
---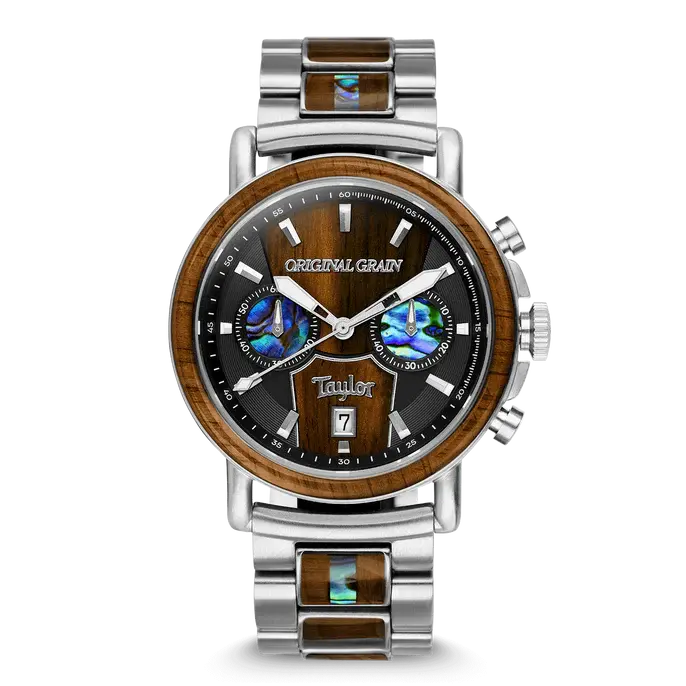 The dial type is the standout feature of this watch, as it's made with black steel, ebony wood from Cameroon, and an abalone shell inlay. Surrounding it is reclaimed guitar ebony wood and a stainless steel 24mm band that boasts wood accents.
It offers a minor amount of water resistance and delivers a professional look that's great for more formal occasions.
---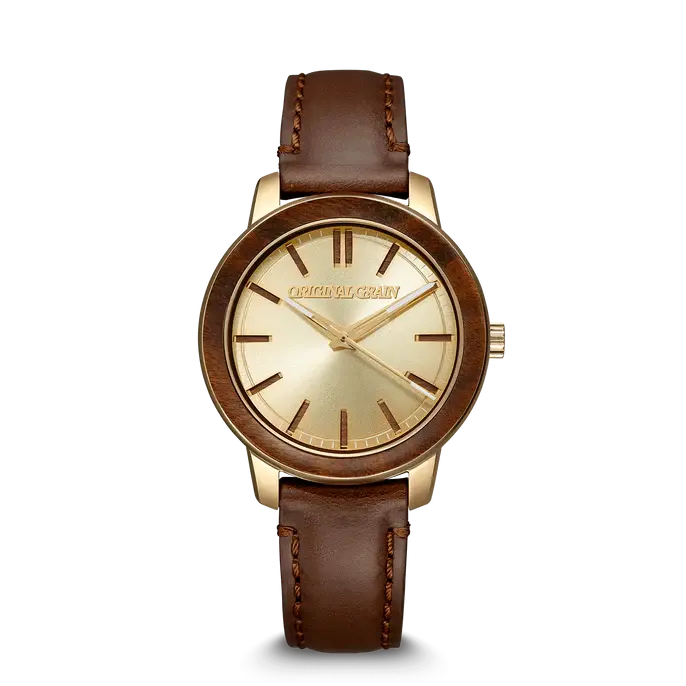 Ladies also have plenty to choose from, and this watch tends to be a best-seller among their customer base. Crafted from all-natural ebony wood, the watch features a leather band, a 36mm dial, and mineral crystal glass.
The watch's movement is a Miyota CAL.GL36 Quartz, and it's made with three different hands and a cut-through bezel.
---
Return Policy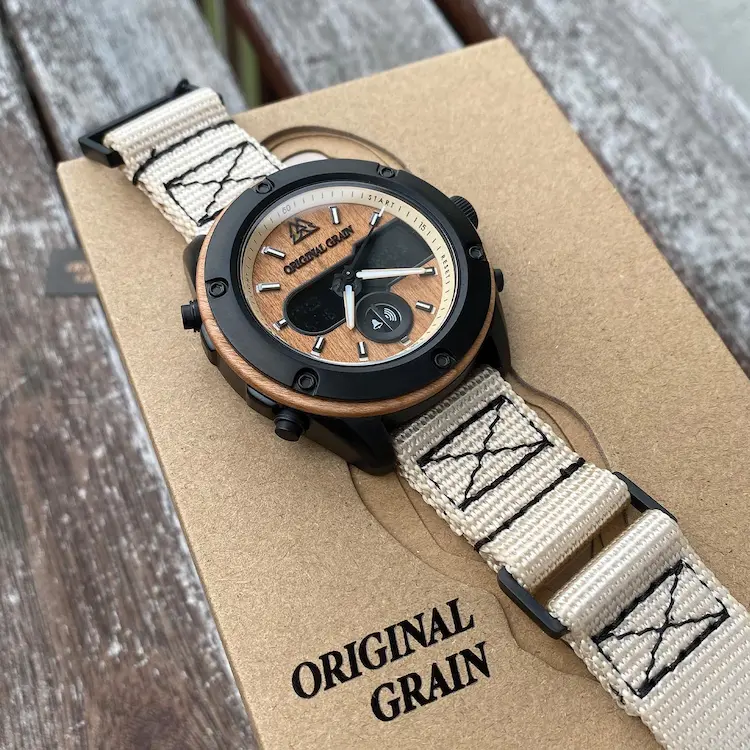 In short, the company offers a 30-day return policy to their customers, but there are quite a few caveats that come with it. Some of these include excluded items and a $35 restocking fee for sending a product back to them.
Returns aren't available for final sale items, and watches can't be worn, reassembled, or taken out of the original protective plastic.
FAQs
Are Original Grain Watches Worth The Investment?
Even if many people are fairly critical of the brand, a small number of customers like how their watches look and feel. However, the pros and cons should definitely be weighed before making a purchase.
Who Owns Original Grain?
The company was founded in 2013, and it's owned and operated by a man named Andrew Beltran. Moreover, the company is headquartered in San Diego, California.
Does Original Grain Ship Internationally?
Original Grain does ship internationally, but orders could take anywhere between 5 to 30 business days to arrive.
Final Notes
It's clear their watches come with a unique design and construction, and they've done well to stand out from many other watch brands.
However, they seem to come with a long list of issues that have left many customers feeling rather unhappy about their experience with their watches.
Because of this, Original Grain may not be worth the investment as many of its products are relatively pricey for a quality that doesn't seem to match.
Original Grain Alternatives