When it comes to comfortable footwear, Oofos and Crocs are bound to be brought up in the conversation.
Not only are both shoe brands extremely pleasant to walk in, but they're also perfect for everyday wear and awesome for covering a good amount of distance!
But when it comes down to Oofos and Crocs, where should you invest your money, and which shoe is better for your needs?
Read our Oofos vs Crocs comparison guide to learn more about both brands and which might be a better fit for you.
Oofos vs Crocs: Overview
Before we go more in-depth about Oofos and Crocs, let's take a quick look at what both brands have to offer.
Oofos
Crocs
– made with OOFoam technology
– absorbs 37% more impact than other foam footwear
– has a patented footbed to support arches
– offers 5 different styles of shoes
– has shoes for women and men
– typically cost $60 to $200
– made with Croslite technology
– known for their clogs
– offers a variety of footwear styles
– more popular footwear brand
– has shoes for women, men, and kids
– offers fun Jibbitz as accessories
– typically cost $30 to $90
What Are Oofos?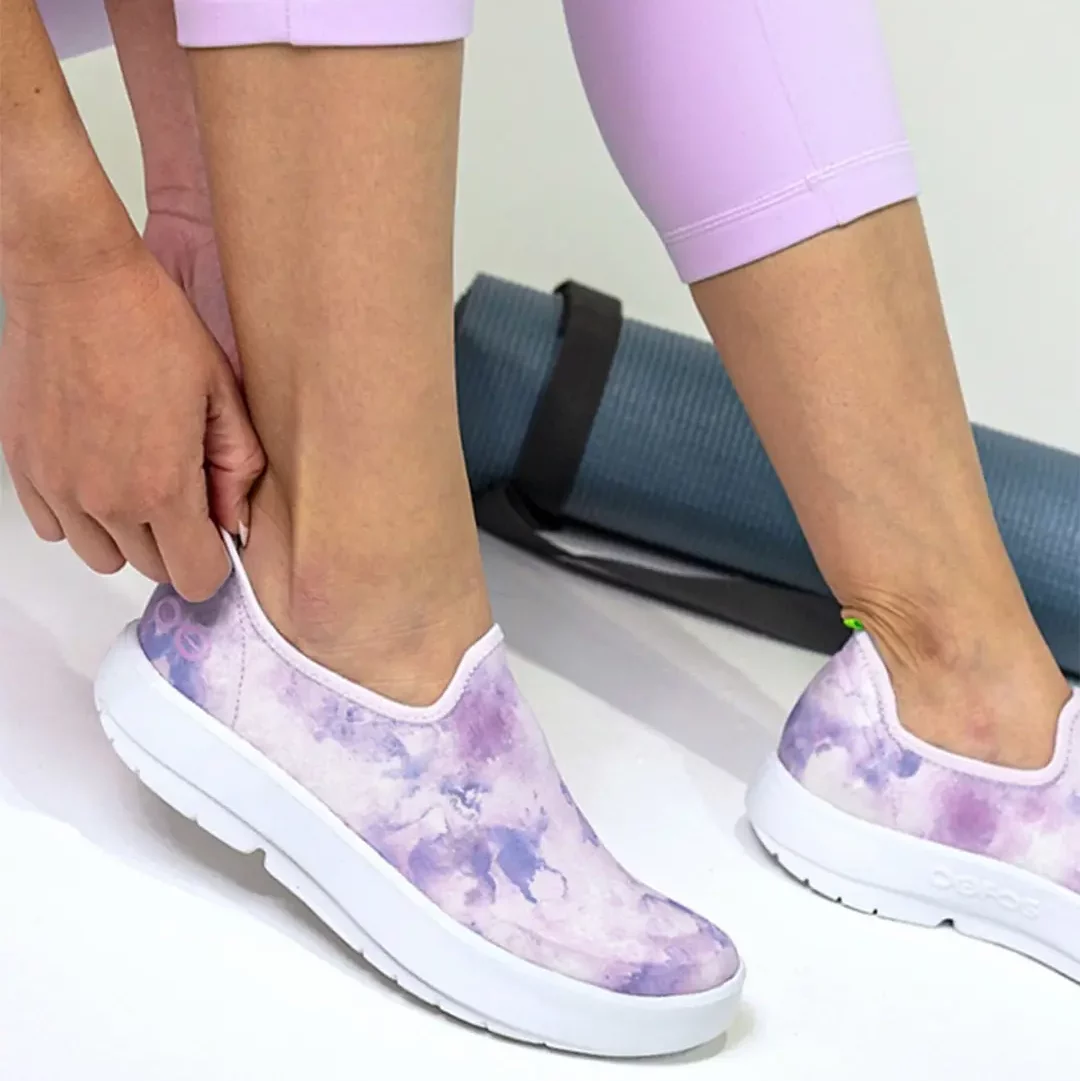 To start off, let's dive into the origins of each brand and what they have to offer. Starting with Oofos, this footwear brand was founded in 2011 and is currently based in Massachusetts.
Oofos refers to itself as being recovery footwear thanks to its OOFoam technology that helps absorb impact and supports the arches of your feet.
Offering footwear for women and men, Oofos are available in 5 different styles of shoes that fall under $200.
What Are Crocs?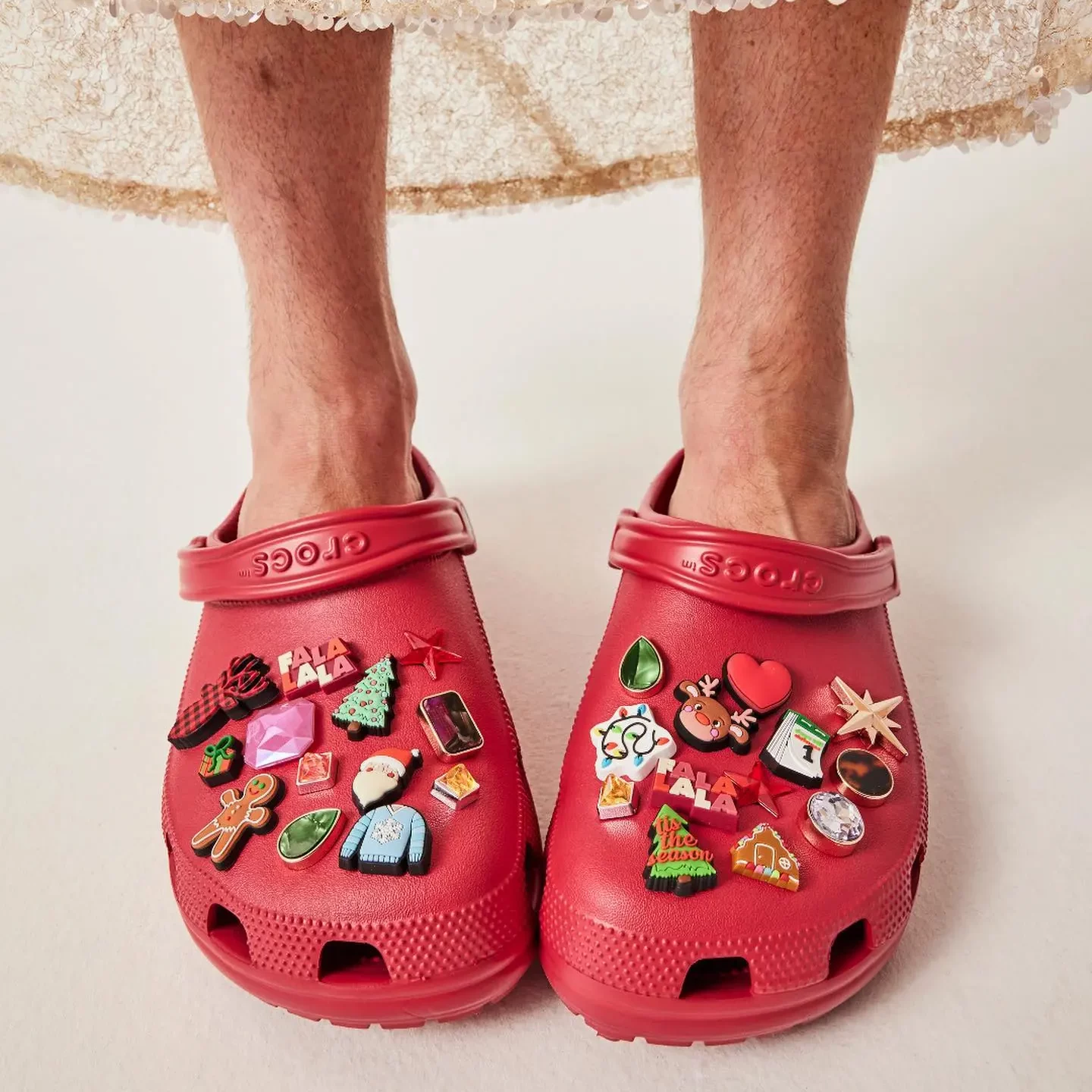 On the other hand, Crocs was founded in 2002 in Boulder, Colorado, and is definitely one of the spearheads for innovative footwear.
Crocs came out with the idea for footwear that performed great on land and in water, all thanks to Crocs' footwear technology, Croslite.
Crocs have been around forever, but it was only recently that there has been what we like to call a Crocs renaissance, referring to the popularity and trendiness Crocs now possess across all demographics.
Whether it's due to the famous Jibbitz or the celebrity endorsements, Crocs are totally what the cool kids wear.
Technology
Oofos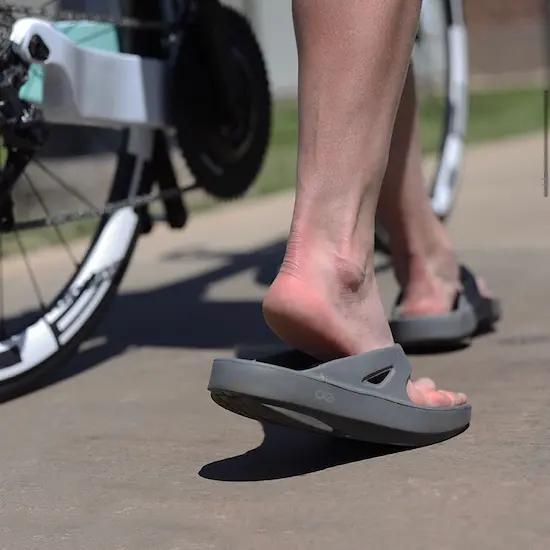 When comparing the innovation and technology of both shoes, Oofos has a bit of an upper hand.
Oofos are made with OOFoam technology which, according to the brand, allows its shoes to absorb 37% more impact than traditional foam footwear materials.
Pair that with Oofo's patented footbed that cradles and supports the arches and you've got yourself a winner. This combination of technology not only allows for great impact absorption but there's also a 47% reduction of energy exertion in the ankles.
Not only does this make walking easier, but these shoes are so comfy that your feet will thank you.
Crocs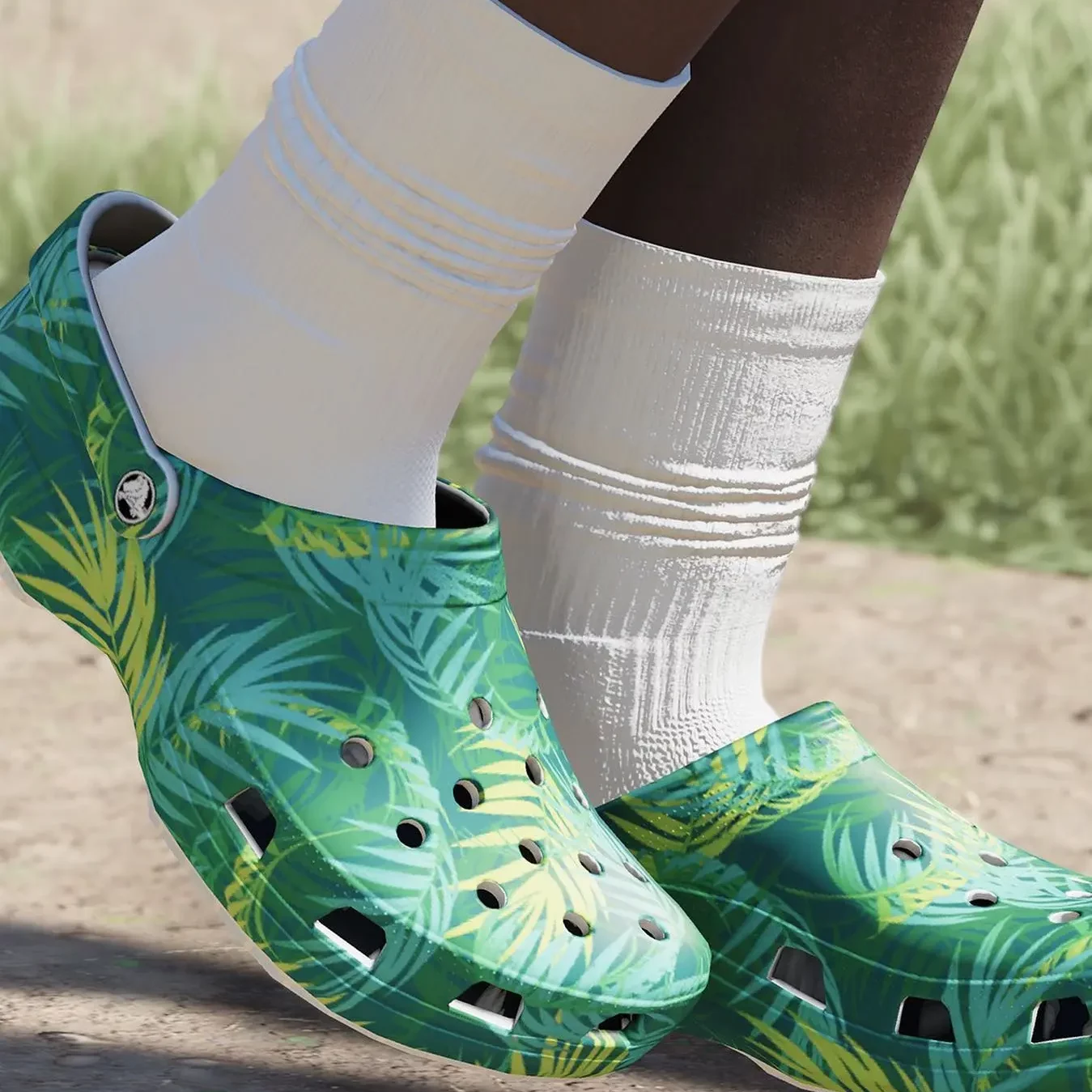 As mentioned earlier, Crocs are made with Croslite technology that, in 2002, was totally innovative.
Contrary to popular belief, Crocs aren't made out of rubber or plastic, but a closed-cell resin material which allows Crocs shoewear to have that light, airy, and bouncy feel to them.
What we love about Crocs is that the brand caters to those looking for an everyday wear type of shoe, but the company also carries a Crocs At Work line with better arch support for comfort wherever you may be.
Styles
Oofos
Currently, Oofos offers 5 different styles of shoes for shoppers to choose from including:
All of these variations are made from the innovative OOFoam technology and all these different styles are perfect for those who are looking for some variation in their shoe collection.
Crocs
On the other hand, Crocs offers 7 styles of shoes for shoppers to browse through:
Best known for its clogs, Crocs has a variety of options to choose from that are all tailored to shoppers' styles, needs, and occasions.
In fact, what makes Crocs super personable and customizable are the brand's popular Jibbitz, which are cute little charms customers can stick onto their shoes!
Price
Oofos
Oofos has a larger price range than Crocs, with prices ranging from $60 to $200.
You can certainly still easily find a pair of Oofos within your budget, but there's also some room to splurge and treat yourself if you're feeling extra spicy.
Even then, you can always check out Oofos's sale page for some great deals!
Crocs
Meanwhile, Crocs have a shorter price range and are technically more affordable than a pair of Oofos with a price range of $30 to $90.
Granted, Oofos are seen as a more recovery shoe whereas Crocs have a reputation of being more comfy, cute, and fun.
Clogs are the most popular style Crocs offers, and those are generally priced around $60 and come in a plethora of gorgeous and fun colors!
A harder sell would probably be the Jibbitz, which cost around $5 a piece. However, Crocs also has a sale page customers can browse through.
Comfort
Oofos
When it comes down to it, we just want our feet to feel their best, which is why Oofos are considered to be recovery shoes and are actually often recommended by podiatrists and other health professionals!
Not only are Oofos great for covering long distances, but they're awesome for post-workout recovery. However, Oofos are not recommended for very physically-demanding exercise like lifting heavy weights.
Crocs
As a Crocs clog owner myself, I can confirm that Crocs are super comfy and are very convenient for running errands and lounging around the house. They have even kept my feet happy throughout a whole day at Disneyland (that says a lot within itself.)
Crocs are known for being bouncy and light, but the regular clogs don't have that much arch support for continuous use or demanding physical activity.
To nurse that, though, Crocs does have an awesome Crocs At Work collection that has awesome arch support and is used by a lot of those in the health industry.
The Final Verdict
If you're trying to decide between Oofos vs Crocs, we think Crocs are the way to go. 
Not only do Crocs have a slightly larger collection to choose from, but the brand is more affordable, is more trendy, and is overall more stylish and versatile.
Of course, this doesn't mean Oofos are a lesser brand, and if you find that you love Oofos more, then totally go for it. Both brands provide great quality shoes; you can't go wrong with either.
We will say that Oofos would be the better choice if you require better overall support. Crocs does have a work collection designed for improved support, but all of the shoes at Oofos are designed to have great support. Since Oofos focuses on making sure their shoes have excellent support, you can expect them to be better. Check out our Oofos review for more info on their sandals.