Nu Skin is known best for its award-winning beauty devices and company philosophy of using only the highest-quality ingredients and no harmful filters. The company uses innovative skincare technology to deliver the best results with its products, is committed to sustainability, and even donates to charity.
But does Nu Skin live up to its reputation? Even with all the good things being said about Nu Skin, there are also bad things: such as concerns over Nu Skin's multilevel marketing business model, its use of animal testing, and allegations that the company uses deceptive advertising. We've looked through Nu Skin reviews online to get the low-down on how Nu Skin actually measures up.
What Is Nu Skin?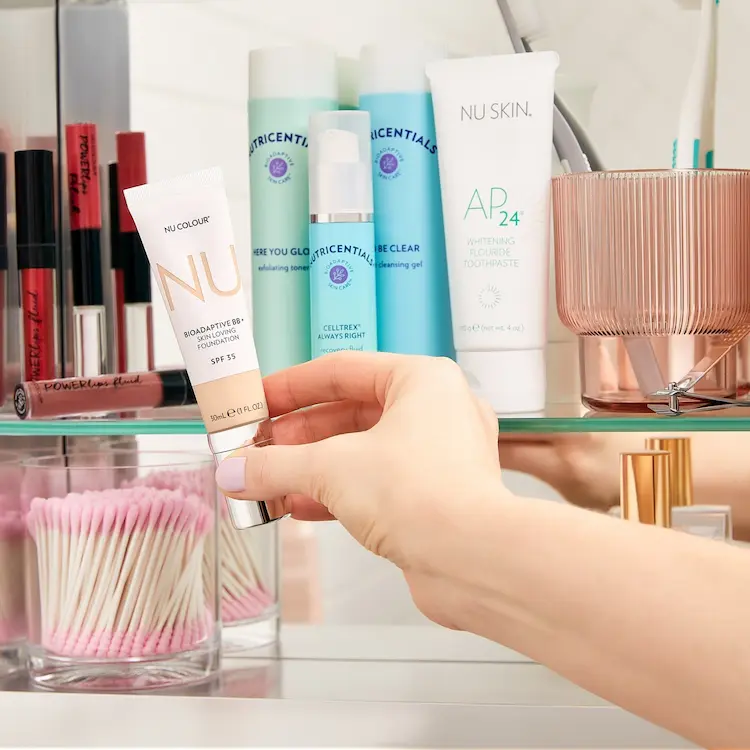 Nu Skin is a "global integrated beauty and wellness company" according to its website, and most of its products fall into three categories: general skincare, skin supplements, and anti-aging skincare.
The company takes a vigorous approach to develop its products. Claiming to be backed by 35 years of research, Nu Skin also employs 75 in-house scientists and has a six-step quality assurance process. 
If that wasn't impressive enough, the company also takes social responsibility very seriously and donates to charities for children like the Children's Heart Fund and the Nourish the Children Initiative. Similarly, Nu Skin uses sustainable practices to improve the environmental impact of its products.
The driving force behind Nu Skin's products is to provide a holistic, inside-out approach to skincare. To help customers find the best Nu Skin products for them, as well as the most effective skincare routine, the company also has the Nu Skin Vera app which analyzes your skin based on a questionnaire and a facial scan.
With how thorough and dedicated Nu Skin appears to be, potential customers have high hopes for how effective its products actually are. However, when something sounds too good to be true, it often is. Here's how people reviewed Nu Skin.
Nu Skin Reviews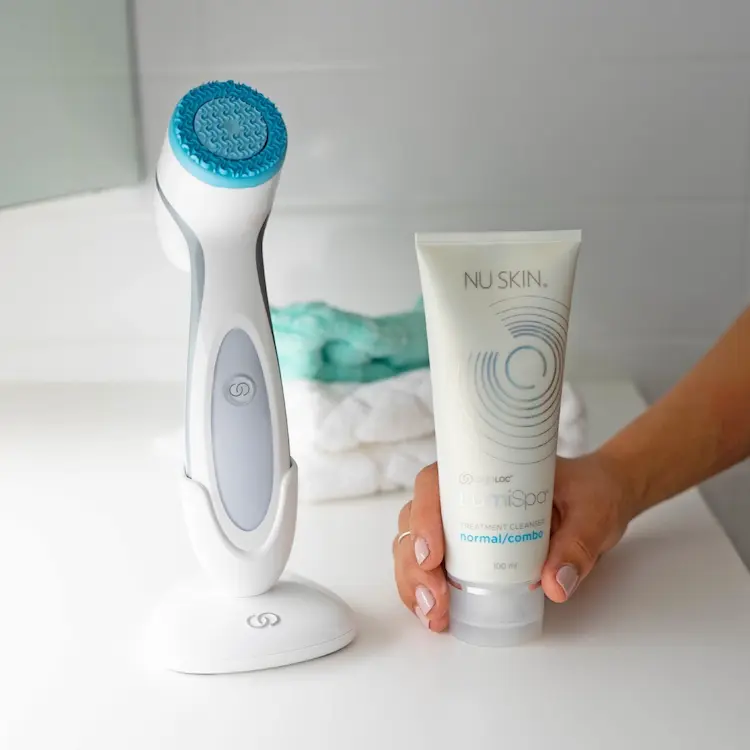 Overall: ★★ (2.5 stars)
Unfortunately, while Nu Skin boasts about the quality of its products and how it upholds its mission, the reviews on it are very mixed.
The best places to get reviews on the brand are either Amazon, or review sites like Reddit or MakeupAlley. Many of these reviews are glowing, but several of those glowing reviews are by people who sell Nu Skin products. 
Nu Skin is a multilevel marketing company, so people can sign up to become sellers of Nu Skin products to earn a share of the profits. So the validity of reviews given by these sellers (people who have voluntarily identified themselves as sellers or former sellers) isn't very trustworthy. 
As for other reviewers, it was a toss-up as to whether they enjoyed Nu Skin products or not. Some loved it, some hated it. Those that loved it generally liked how products softened/cleansed skin and were made with powerful ingredients. Those that hated it had adverse skin reactions.
Nu Skin products are not designed for those with sensitive skin, so many reviewers experienced rashes and redness. For those with oily/combination skin, while many of them did notice an immediate improvement, they also found that the products lost effectiveness over time. 
The Nu Skin return policy also isn't the greatest as they only allow unopened returns, so the only place you can buy risk-free is Amazon.
Pricing: ★★★ (3 stars)
People generally found that the price of Nu Skin products was a little high for what you're getting. Products with similar ingredients to Nu Skin tend to sell for lower prices. For example, the Nu Skin 180 Cell Renewal Fluid sells for $92, but a similar serum from USANA is $71.50.
Sets of products from Nu Skin are also a bit out of many people's price range, with most of them between $90 – $400.
Quality: ★★★ (3 stars)
As mentioned previously, some people swear by Nu Skin products and the quality of their ingredients. Generally speaking, the product formulas are typically pretty good quality, although some people noticed that concentrations of certain ingredients were higher than they were expecting and experienced dry skin as a result. 
On the other end of the spectrum, several people noticed either no improvement or very little improvement, which is a big disappointment for the price paid. 
Then there are the many people commenting on how Nu Skin products stopped working for their skin after using them for a while.
Notably, this complaint is oddly common for Nu Skin products, much more than it is for other brands, so it's possible that the quality of the products plays a role in how well they work over time as compared to how they work upon immediate usage.
Shipping & Returns: ★★★★ (3 stars)
Nu Skin products usually ship within 2-6 days and their shipping for one-time purchases is $3.99, while the shipping price for subscription purchases is $1.99. 
For Nu Skin returns, if the product was purchased directly from Nu Skin, you will receive a 100% refund when you return it unopened within 30 days. You are responsible for the shipping costs, however. 
It's also a huge downside that they don't allow you to return opened products like many other skincare brands do, but you can buy from Amazon to take advantage of their policy.
What Customers Are Saying
Generally speaking, here's how people feel about Nu Skin:
Products are generally good quality and are often immediately effective for some users.
Many people dislike that they are an MLM and would rather shop from more trustworthy brands.
The company has a dedication to philanthropy with its sustainability initiatives and donations.
Products are pricey compared to other skincare brands.
Products are not designed for anyone with sensitive skin.
Formulas may lose effectiveness over time.
Cheaper skincare brands like The Ordinary are just as effective (or even more effective for some).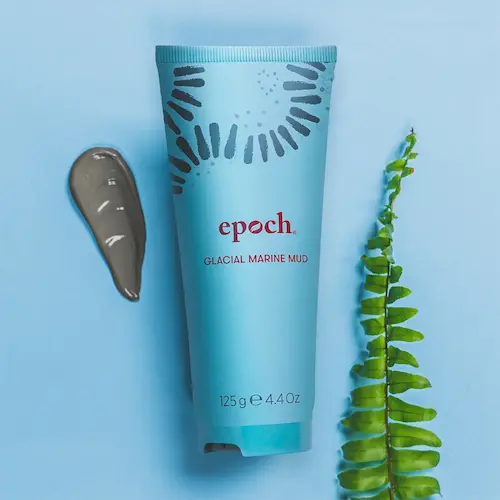 This mud mask is made with colloidal particles of marine mud to help remove oil and impurities and 50+ minerals to nurture skin. The mask is designed to be left on the skin for 15-20 minutes and then rinsed off to reveal brighter, rejuvenated skin.
Positive reviews about this product noted that it was very helpful for acne-prone skin and reduced breakouts. However, just as many reviewers noted a worsening in acne, or redness, burning, and dryness.
---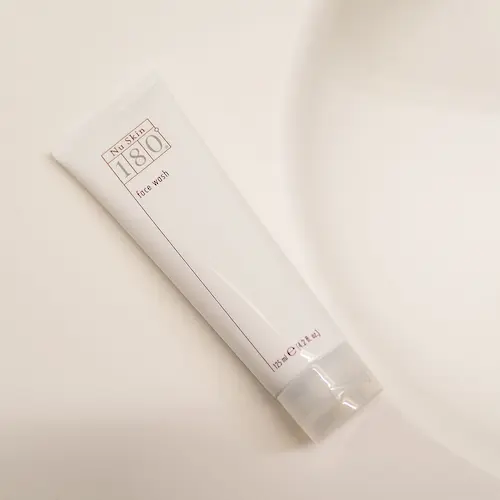 This product contains 10% active vitamin C to slow aging and fade dark spots. For this product, many positive reviewers called out negative reviewers and said that the reason they were having a bad reaction was because they weren't using it properly.
The instructions for this one are very specific: apply a pea-sized amount to damp skin before wetting your hands and rubbing the product in. 
Regardless of proper or improper use, those that rated it positively liked the smell and how it softens the skin, while those that rated it negatively experienced dryness, rash, or disliked the price.
---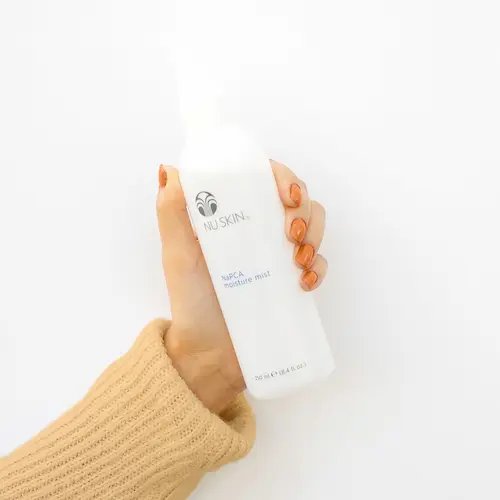 The NaPCA Moisture Mist is one of the more affordable options from Nu Skin. It contains sodium PCA and hyaluronic acid to hydrate and protects the skin. It can even be used on hair.
This product was actually quite highly reviewed in general, more so than the other, pricier products. People liked that it's multi-functional and hydrating, as well as affordable. A few people noticed redness and itching after using it, and others felt like it was just water in a spray bottle, but overall, it was very well received.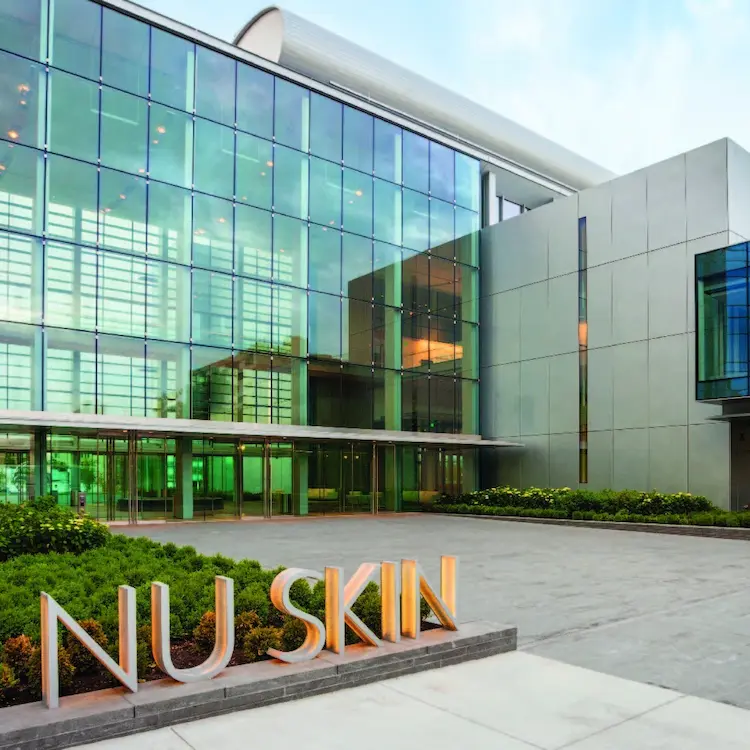 In Conclusion
People's reaction to Nu Skin products is generally about as mixed as Nu Skin's reputation. While on the surface it seems like the perfect company with revolutionary products, if you look a little deeper, there are some things to be concerned about. 
Regardless of your personal stance on Nu Skin's MLM business model, the difficulty in finding honest reviews about Nu Skin and the less-than-ideal track record for how its products affect people is a red flag.
However, if you're still looking to give Nu Skin a try, you can purchase its products from its website, Amazon, or an affiliate seller.
Nu Skin cannot be found at retailers like Ulta or Sephora, so we would highly recommend buying from Amazon if you do decide to try this brand. Nu Skin's return policy isn't great as they require returns to be unopened, but Amazon has a more flexible return policy.
Alternatives
The Ordinary (affordable skincare brand with science-backed formulas)