Nature Lab is a brand that's as wonderful as the name sounds – they use ingredients found in nature while using science based technology to tackle the root of your hair problems rather than just the symptoms.
All of their products are inspired by Japanese beauty including shampoos, conditioners, styling and treatment products. With such a perfect combination of quality and science, I could not wait to try them out. Nature Lab sent me a few of their products to test out and review, so keep reading for my honest review of this brand.
What is Nature Lab?
Nature Lab is a cruelty-free Japanese hair products brand founded in 1997 that focuses on creating effective hair product formulas from natural, science-based ingredients. They use a variety of unique ingredients derived from nature, such as apple stem cells and bamboo stem cells.
This brand focuses on clean ingredients, the following ingredients aren't allowed into their products:
sulfates
parabens
phthalates
gluten
mineral oil
other harsh chemicals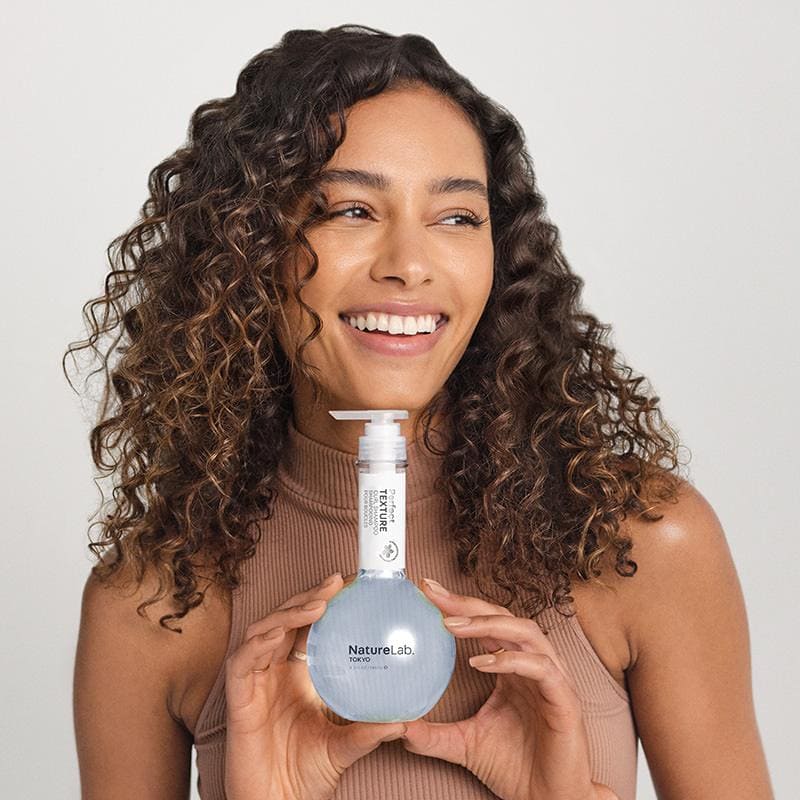 Product Selection
When I first discovered the brand, I was slightly overwhelmed by the large selection.
They have quite a few different types of hair products in different collections (including Smooth, Repair, Shine, Volume, and Texture). Within each of these collections, you choose between top types of products like shampoo, conditioner, leave-in treatments, and other products.
To help make your decision, they have a hair quiz that is meant to help you build your personalized hair care routine. This quiz asks your hair length, hair issues, styling needs, and more questions about your hair to help pick your ideal products.
They also offer travel sizes for many of their products, which I thought was a great feature. If you're having trouble picking the best fit for your hair, I'd recommend purchasing a few different options in the travel sizes. For example, the Repair Travel Set is $8 and lets you try their three main products in that collection.
Another thing I love about this brand is that they are sold at Ulta! This means you can easily visit a store near you and try a product out. If it doesn't work, you can easily return in the store.
Pricing
As far as prices go, Nature Lab is pretty affordable compared to other natural hair care brands!
Prices obviously range depending on the product and the size.
To give an example, their shampoos or conditioners cost $15 for the initial 11.5 oz bottle and then you can buy 22.9 oz refills for $23.
Plus, you will receive free shipping if you spend $40 or more. They also have a fantastic return policy – you can return any item for a full refund within 30 days of purchasing (for any reason)!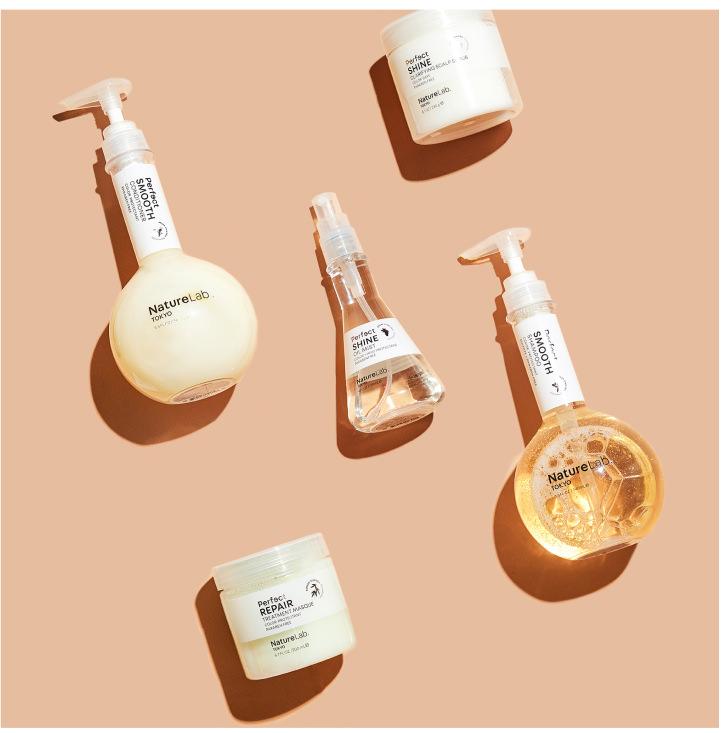 My Nature Lab Reviews
*Nature Lab sent me a couple of products to review, but all my opinions remain 100% honest.
When I opened my package, I was excited about the cute, unique bottles their products come in. If you haven't already seen them, many of their top products feature a rounded base with a tall skinny pump (they almost look like a beaker).
As for the products themselves, I was impressed. I could feel them working on my hair and helping it regain health. This was confirmed when I went to the salon and my hair was able to handle being lifted 3 shades with no problem, when I thought it was impossible in one session before.
I love that even with their styling products, their formulas feature multiple ingredients that are beneficial for my hair, so I don't feel guilty when I style it using hot tools.
My only complaint is the use of parfum which is probably the worst ingredient they use, although it shouldn't be much of a worry for you if you aren't sensitive to fragrances.
Next, I'll be diving into a review of each individual product I tried out from Nature Lab.
This mist is said to provide shine and luster while also protecting your hair when styling with heat.
It did everything as described and has a wonderful smell. I usually can't put a single drop of oil in my hair without it looking greasy, but this product didn't make my hair greasy at all.
This hair lotion is supposed to give you a perfect blowout while providing moisture from a blend of Argan, Baobab, and Marula Oils for long lasting results.
I like to put this in my hair before brushing it so the brush distributes the product evenly in my hair, while the product helps detangle. While I didn't notice a difference in how long my styled hair lasted, I did notice that my hair looked super healthy even after a lengthy blow dry!
This oil was similar to the shine oil mist, except this one helps more with frizz rather than shine and it's said to strengthen the hair.
Just like the other oil, I could use as much as I wanted without my hair looking greasy. I have also noticed a significant difference in how healthy my hair has been.
Bottom Line
To sum up my Nature Lab review, I loved this brand! Their unique formulas are game changing. Just trying these couple of products makes me want to try more (especially their shampoos and conditioners) to see what other products will help my hair be as healthy as it can be.
The care they put into their products is evident and their mission to provide quality, affordable hair products for everyone is commendable. If you're looking for natural hair products that are guaranteed to rival name brand toxic ones, this company is for you.