Collagen supplements have become one of the most raved-about skincare trends. Not only can supplementing collagen be great for your skin, but it can also help improve gut health and provide structural support to the joints.
If you've ever researched protein powders, you've probably heard of Naked Nutrition. They're well-known for their protein powders and other fitness supplements, with a mission of excluding unhealthy additives you find in typical protein powders (and most food, for that matter).
Today, I'll be reviewing Ella, Naked Nutritio's new women's line of collagen protein powders. They already had a regular collagen peptides powder that has 1 ingredient, but Ella combines collagen peptides with 20g of seed protein as well as some other supplements to help you glow from the inside out.
Let's get started!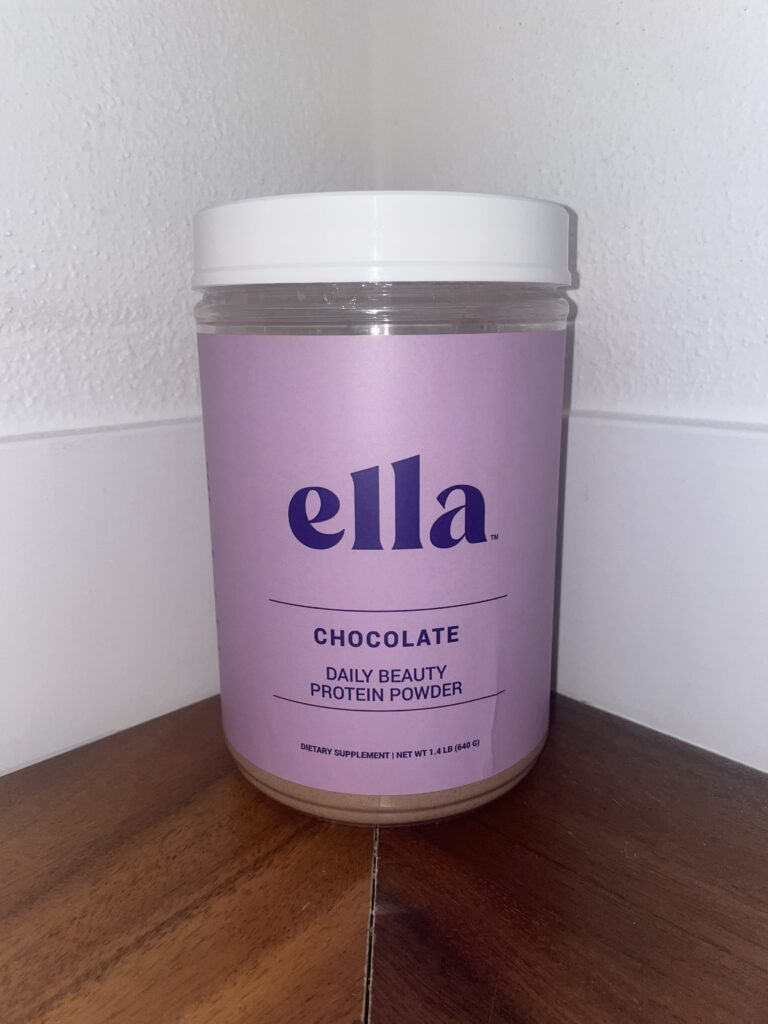 What Is Naked Nutrition?
Founded in 2014 by former cross country and track All-American Stephen Zieminski, Naked Nutrition is a supplement brand that is dedicated to creating additive-free products. Their supplements only have the most necessary ingredients, all of which are sourced from reliable and high-quality sources.
They are committed to using no artificial flavors, colors, or sweeteners as well as no mixing agents.
The brand started with five single-ingredient supplements but has since expanded into more collections and types of products (they have over 50 products in total, most of which have 3 ingredients or less).
The Ella collagen supplement is one of their newest products, designed to be a protein and collagen all-in-one for women. This product is designed with women's skin, hair, and nails in mind. Aside from grass-fed collagen and seed protein, they add 100mg of hyaluronic acid as well as zinc, biotin, and vitamin C to boost natural keratin and collagen production.
Let's dive into my ratings on this upcoming product. 
Naked Nutrition Ella Review
Overall Rating: ★★★★ 4.5 Stars
Although I haven't used this supplement long enough to see improvements in my skin, I do feel like my skin is more glowy since I started drinking this in the mornings for the past couple of weeks.
I love that this product combines collagen with protein and some other extra supplements into one product. It's difficult to remember to take 5+ different supplements each day, so I'm always looking for products that combine different supplements that I take regularly.
And most importantly, it doesn't have a gross chalky or grainy taste. I also really like the chocolate flavor. Despite having 0g of added sugars, it's pretty sweet. It's really easy to mix up too, I just put it into a blender bottle with about 8oz of cold water or oat milk and shake for a few seconds. There are never any clumps. It creates a creamy texture even when mixed with water, but milk makes it extra creamy and even more delicious!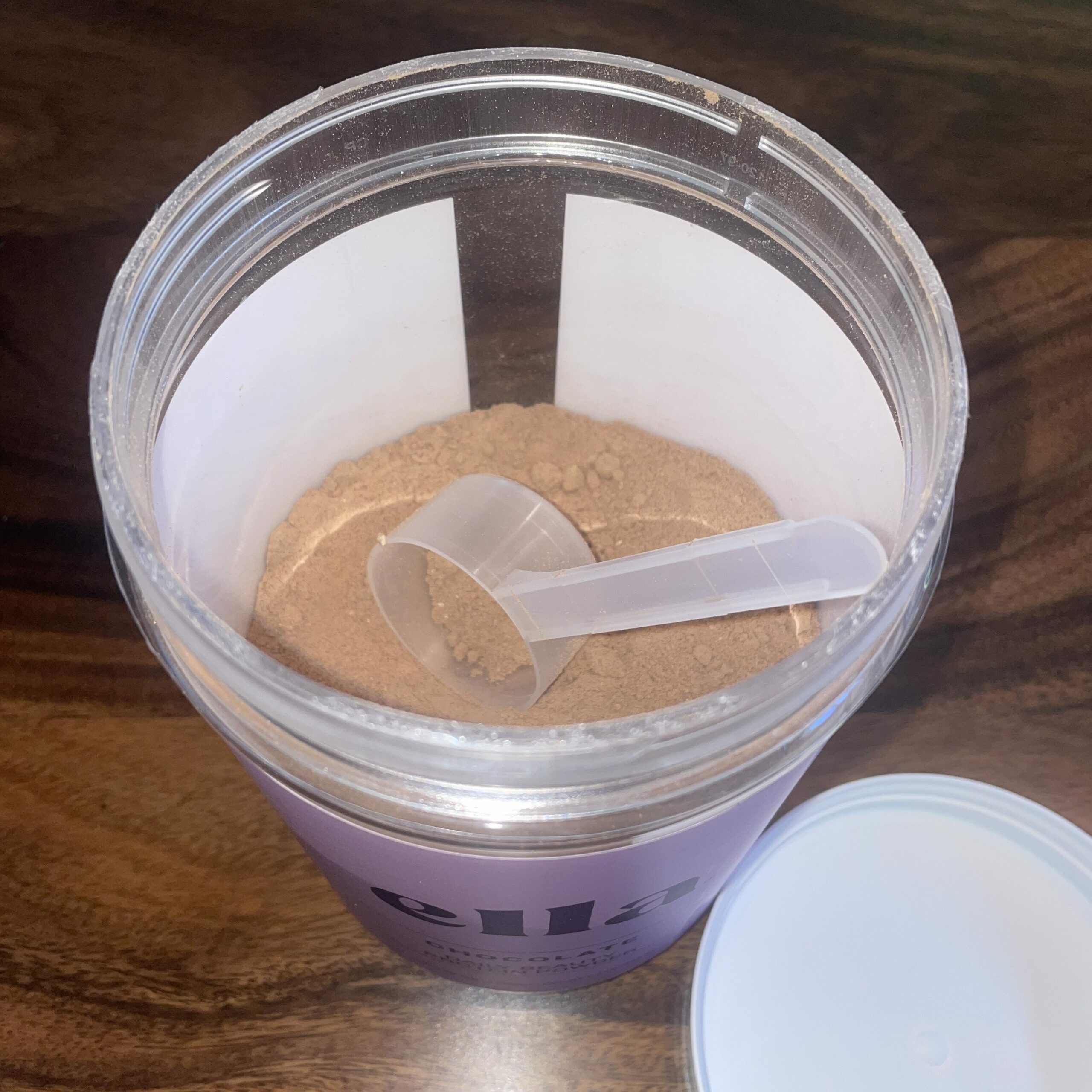 Taste: ★★★★ 4.5 Stars
Taste is a big factor when it comes to anything involving collagen or protein, and this product includes both. Luckily, it tastes great!
It doesn't have the grainy or chalky taste you often find with protein powders. I'm very sensitive to this taste, but I didn't notice it at all in this product. I chose the chocolate version and it tastes pretty good, it even has a nice subtle sweetness despite the fact that it has 0g of added sugars.
The chocolate flavor isn't too overpowering either, which can happen sometimes when a brand uses cocoa powder. I've been simply mixing it with cold water in a blender bottle, but it still creates a pretty creamy drink with a nice texture.
Ingredients: ★★★★ 5 Stars
One thing I love about Naked Nutrition is that they are very cautious about the ingredients they put into their products. Most of their other products have a very minimal number of ingredients, but the Ella collagen supplement actually adds a couple more things (such as seed protein powders, hyaluronic acid, zinc, vitamin C, biotin, MCT powder, and so on).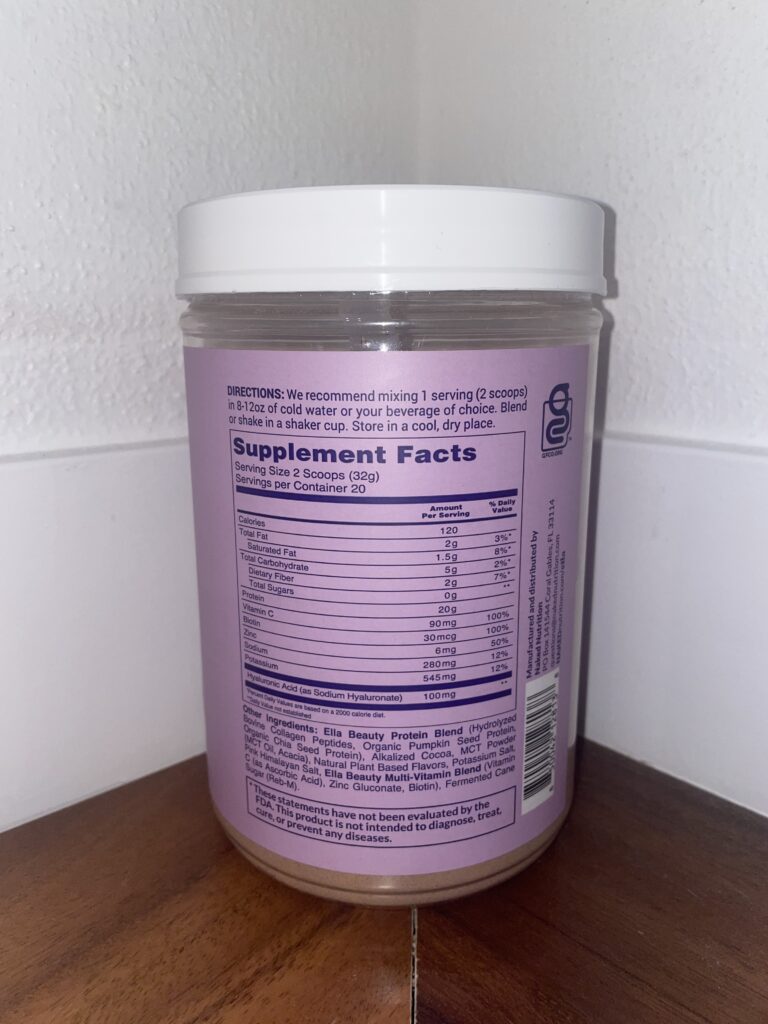 Naked Nutrition FAQ
What is Naked Nutrition's return policy?
According to Naked Nutrition's return policy, unopened and unused items may be returned within 14 days for a full refund. However, the buyer is responsible for return shipping charges.
Can you bake with Naked Nutrition protein powders?
Yes, their products are easy to bake with. 
Bottom Line
Overall, I have been enjoying the Ella collagen protein powder and would definitely recommend it. It's become a staple in my morning routine and it's delicious enough that I look forward to my daily shake.
I especially love that this product combines collagen with a good dosage of protein as well as a few other supplements that I'm already taking everyday, so it makes life a little bit easier.