Sick and tired of gluing lashes on every day? Magnetic lashes are a great alternative. With a promise to bring you lashes that are comfortable and stay in place all day, Moxielash seems to be the brand of our dreams. Today, we're going to share a variety of Moxielash reviews (including our own and other customers) to see if they are truly all that they're made out to be or just another empty promise. 
What is Moxielash?
This brand creates high-quality magnetic lashes. They've recently created the first "10 magnet" lashes, which mean they've used 10 different magnets to allow for superior hold and staying power. A huge problem I've encountered with other magnetic lashes is getting them to stay put, so this is nice to hear.


If you've never experienced magnetic lashes, they're pretty easy to use. Each set comes with a magnetic liner, which is what keeps the lashes in places. You apply the liner and simply place your lashes on – the lashes contain magnets at the strip that will attract to the magnetic eyeliner, keeping the lashes in place.
Featured in Cosmpolitan, Forbes, and quite a large array of other large publications, Moxielash has raised quite the hype. They're also loved by celebrities like Paris Hilton, Matt Lars, and more!
Their lashes are available on Amazon as well as their own website. I've also seen them at Costco for a fantastic deal, so get these if you spot them!
They also feature tutorials to help ensure you have the best possible chance to love their products!
Prices
Moxielash prices vary depending on which collection you're looking at, but on average, you can expect to pay $30 for one set of lashes. This isn't that bad since they can be worn 30 times (or perhaps even longer if you take care of them well).
Note: The single lashes don't come with the required eyeliner, so you will need to add the eyeliner as well (the mini size is $30 and the full-size is $45).
They also feature bundles that make the lashes more affordable. For example, the Sassy Kit is $127 whereas you would have paid $145 total when purchasing each lash set alone. Most of their bundles cost $127 and come with 3 pairs of lashes.
RELATED: 8 Best Eyelash Glues for Long-Lasting Lashes
Return Policy
The only downside to this brand is that the return policy isn't the best.
All sales are final, but they do have a money-back guarantee if your product arrives damaged or defective. Because of this, I'd recommend shopping through Amazon if you're not sure if you'll like them. Amazon has a wonderful return policy (make sure you only order Prime products).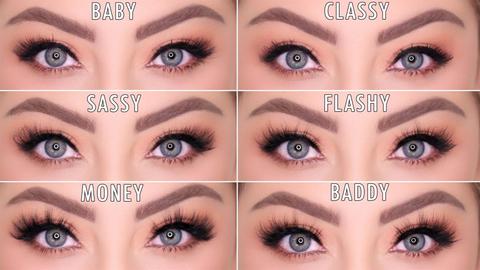 Top Products
Moxielash has quite a decent selection of magnetic lashes! We've shared a bit about their top sellers below. Not only do they feature regular black lashes, but they have some mesmerizing colored lashes that we're living for (such as the Dreamy Lash)!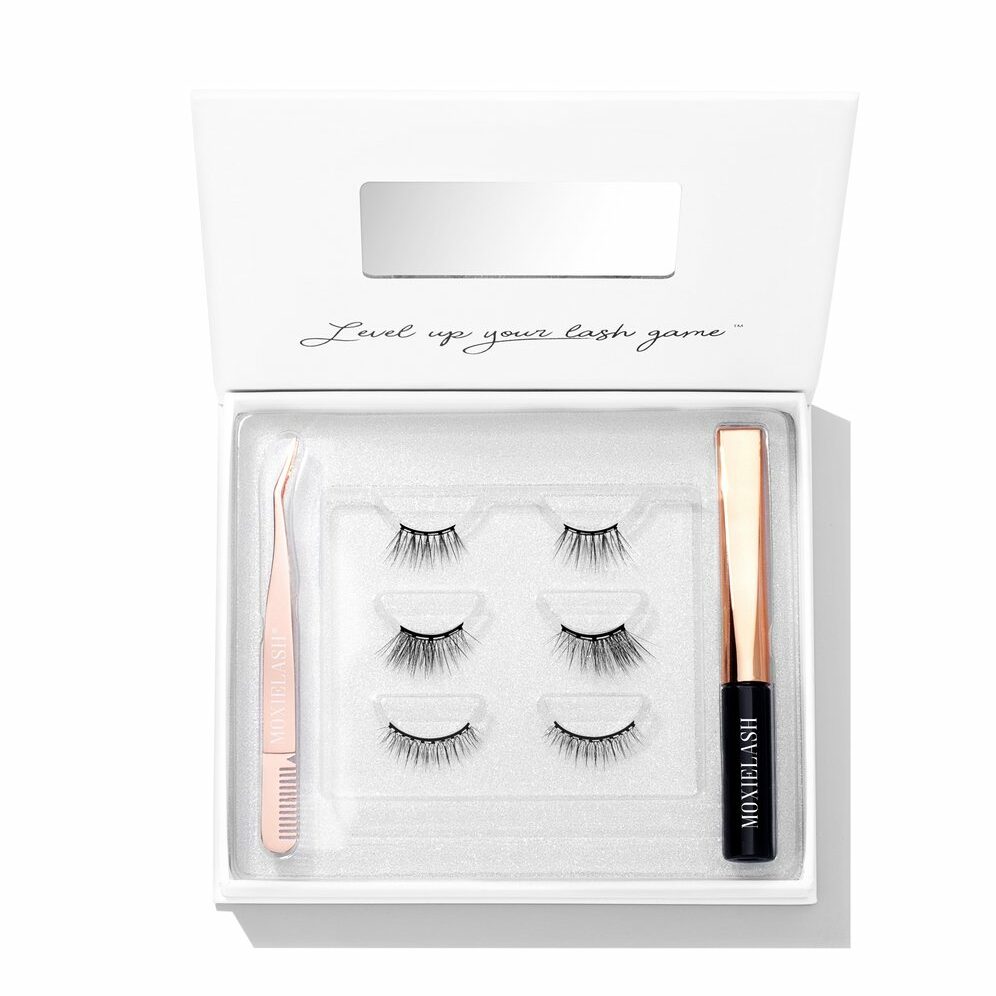 Here are a few of their other top sellers:
$127
The natural kit is exactly what you'd expect! This bundle contains 3 of their most natural-looking magnetic lashes. It comes with the 'Classy Lash' that contains 10 magnets, the 'Baby Lash' with 5 magnets, and the 'Cheeky Lash' with 5 magnets.
This set also comes with the magnetic liquid eyeliner, applicator, and a free pack of remover swabbies!
$30
The 'Wifey Lash' is another top-rated product from Moxielash. These vegan taper lashes use 10 strong magnetics and are perfect for everyday wear.
Best fit for mid to large sized eyes, these fluttery lashes are essential to feeling like a goddess.
$30
The Sassy Lash is another top-seller on Moxielash, and there's definitely a reason. With a natural look, this 10-magnet set of mink lashes are ideal for eyes of all shapes and sizes.
These lashes help to add a little extra pizzazz without going to overboard. Overall, these are a treasure to have in your collection and an absolute must-have for any lash-lover!
Moxielash Reviews
"I love your products. I'm having a hard time not making a mess with the eyeliner. Other than that, I love your product. I've got six pairs and I'm about to order more!" – Tamara M.
"I cannot rave enough about these lashes. After having extensions for three years, I decided to order the sassy lash strip and liner and I couldn't be happier. Easy and smooth application, and the lashes "clicked" right to the liner. They look clean and crisp. I love it." – Alexandria T.
"The lashes themselves look beautiful and come beautifully packaged but I have worn them three times and they are falling apart! I have been very dutiful, cleaning the way they have described and still not worth the expensive price tag!" – Jessica Glover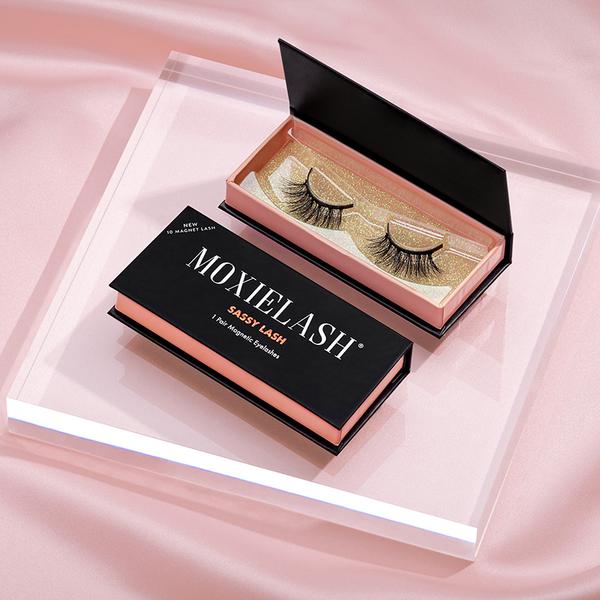 Overall – Is Moxielash Worth It?
To sum up our Moxielash reviews, if you ask us, Moxielash is worth trying out if you're dying to try magnetic lashes. I've tried a few brands and this one tops them all. Based on the good Moxielash reviews paired with my own experience, there's a very good chance you'll end up loving them.
Although some people see their eyelashes start to fall apart after a few years, the company is pretty good about replacing defective products. The biggest downside is their return policy, which makes it so you likely won't be able to get a refund if you don't like their lashes.
Finally, keep in mind that Moxielash gives you an amazing effect of full and fabulous lashes like a Hollywood Diva, but it's always great to remember that fake lashes will last better on your own lashes if they are healthy enough. Read why we trust Revitalash with our eyelash health.
Moxielash lashes are available on Amazon as well as their own website. I've also seen them at Costco for a fantastic deal, so get these if you spot them!