If you're like me, you love looking at accessories and clothes from brands you adore but can't afford because there are more important things to spend money on than a beautiful bag (allegedly).
Even so, online window shopping can be a mixture of pleasure and absolute disbelief due to how expensive some items are — especially when you start thinking about how people actually buy them.
Well, to fuel the outrage and amazement, here's a list of 13 of the most expensive purse brands (in no particular order).
Try to guess which brands are on the list and keep reading to see if you're right — you may or may not be surprised.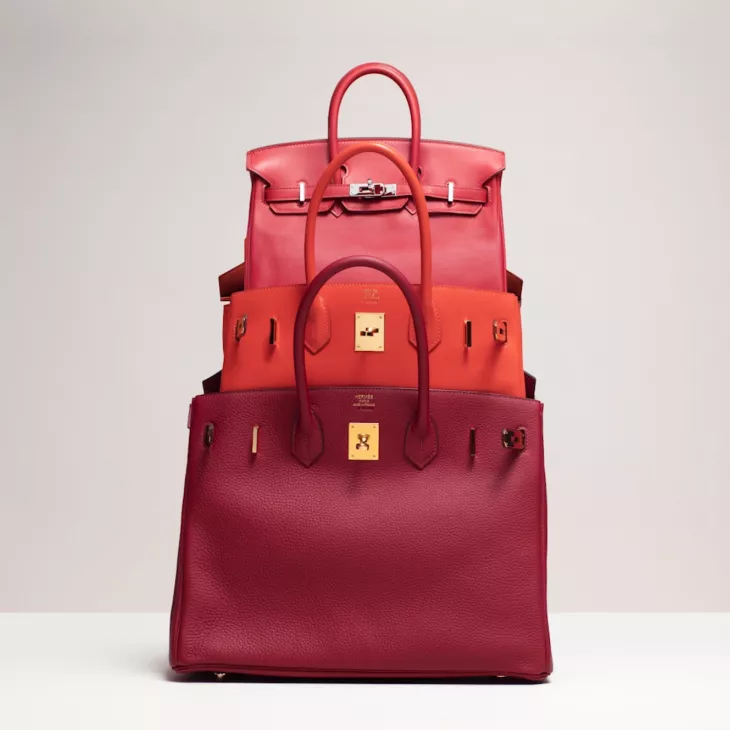 This one shouldn't come as a shocker thanks to the highly sought and highly elusive Birkin bag and Kelly bag.
These bags are ultra-rare and handmade out of the finest leather. In fact, to get one of these bags, you have to either be invited to join the waitlist (which can be up to six years long), have a good reputation with the company, or buy from a third party. 
To fascinate you even more, Birkins and Kellys can cost up to a million dollars, depending on the rarity.
---
Chanel is a luxury French fashion house that was founded in 1910 and is one of the most recognized names in the world.
Chanel is known for many items and is affiliated with a ton of celebrities around the world, but the luxury brand packs a huge punch in the world of handbags as well.
The most expensive Chanel bag ever sold was the Chanel Diamond Forever, which was $261,000!
RELATED: 11 Most Popular Chanel Bags Worth Buying
---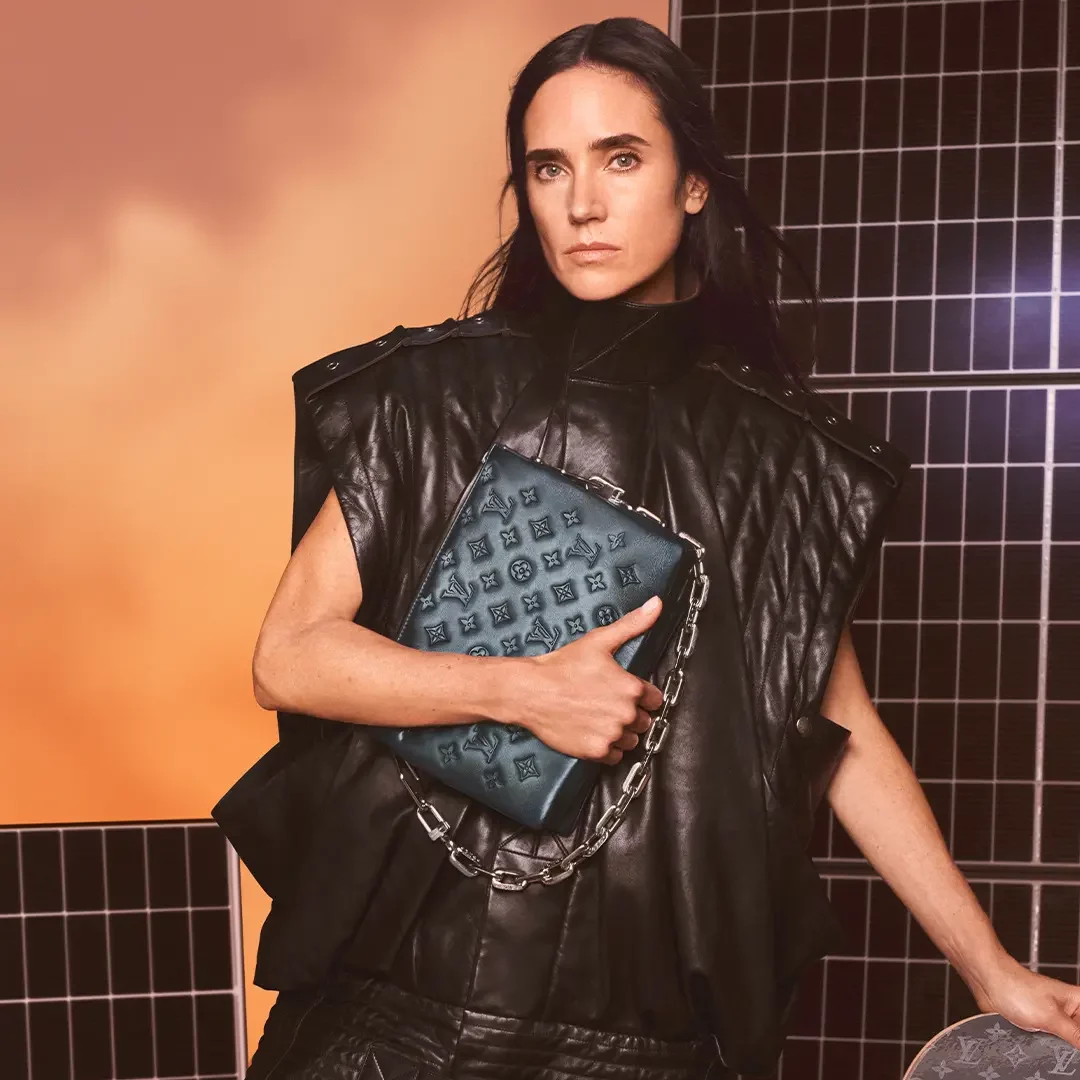 The monogram canvas that could only belong to Louis Vuitton is one of the most iconic patterns, period.
Representing luxury, style, and sophistication, Louis Vuitton was founded in 1854 and has made a name for itself all over the world.
The most expensive bag sold by Louis Vuitton was $150,000, but the average cost of a Louis Vuitton bag can be expected between $1,000 and $36,000, depending on the materials used.
More exotic leathers like crocodile and python are valued at a much higher price.
---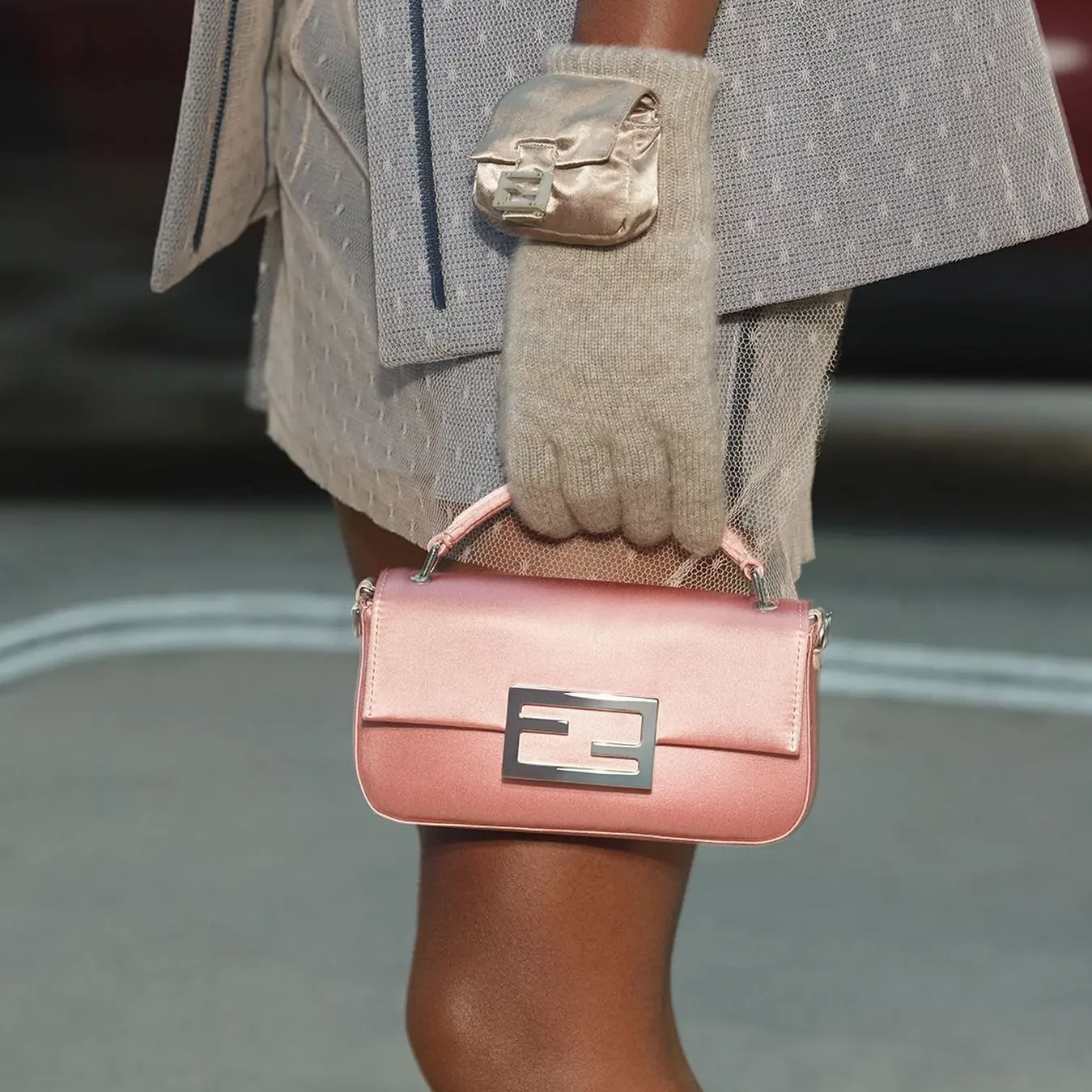 Fendi is an Italian high-end luxury brand that's synonymous with fine living and glamour, and is best known for its leather goods and fur.
The most expensive Fendi bags hit around $40,000, with the most expensive bag as of now being the Fendi First Medium, which is $34,000.
---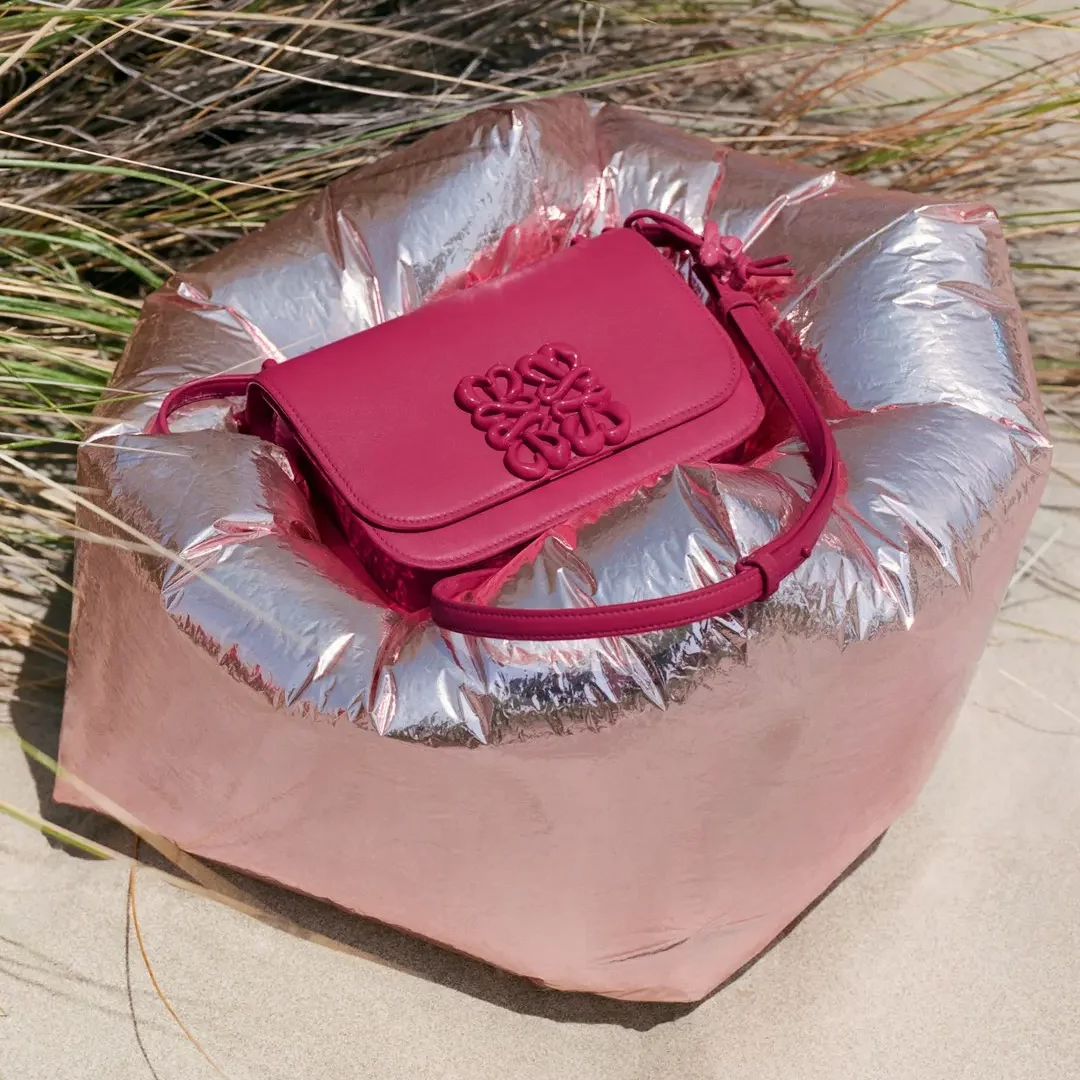 Loewe was founded in 1846 in Spain and is one of the world's major luxury fashion houses specializing in accessories and leather goods.
Loewe's bags fall under $12,000, with the most expensive bag currently being the Lantern Bag in Box Calfskin, which is $11,150!
---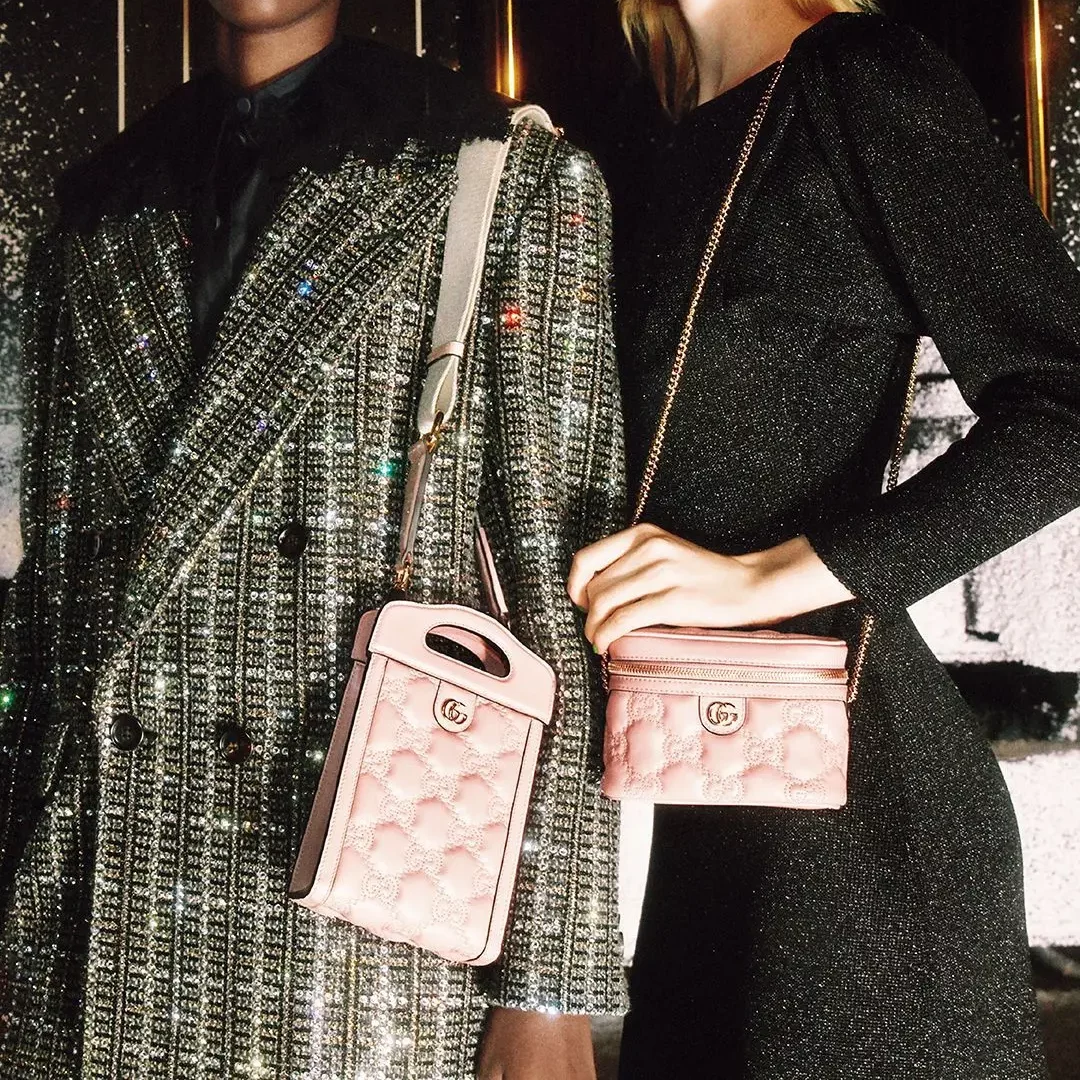 As if we're surprised to see Gucci on the list, Gucci is known for being highly luxurious and influential in the fashion world.
An Italian fashion brand founded in 1921, Gucci is best known for its leather goods — specifically, the iconic Gucci belts.
Gucci bags, on the other hand, definitely don't come cheap either, with the most expensive bag bubbling just under $40,000.
---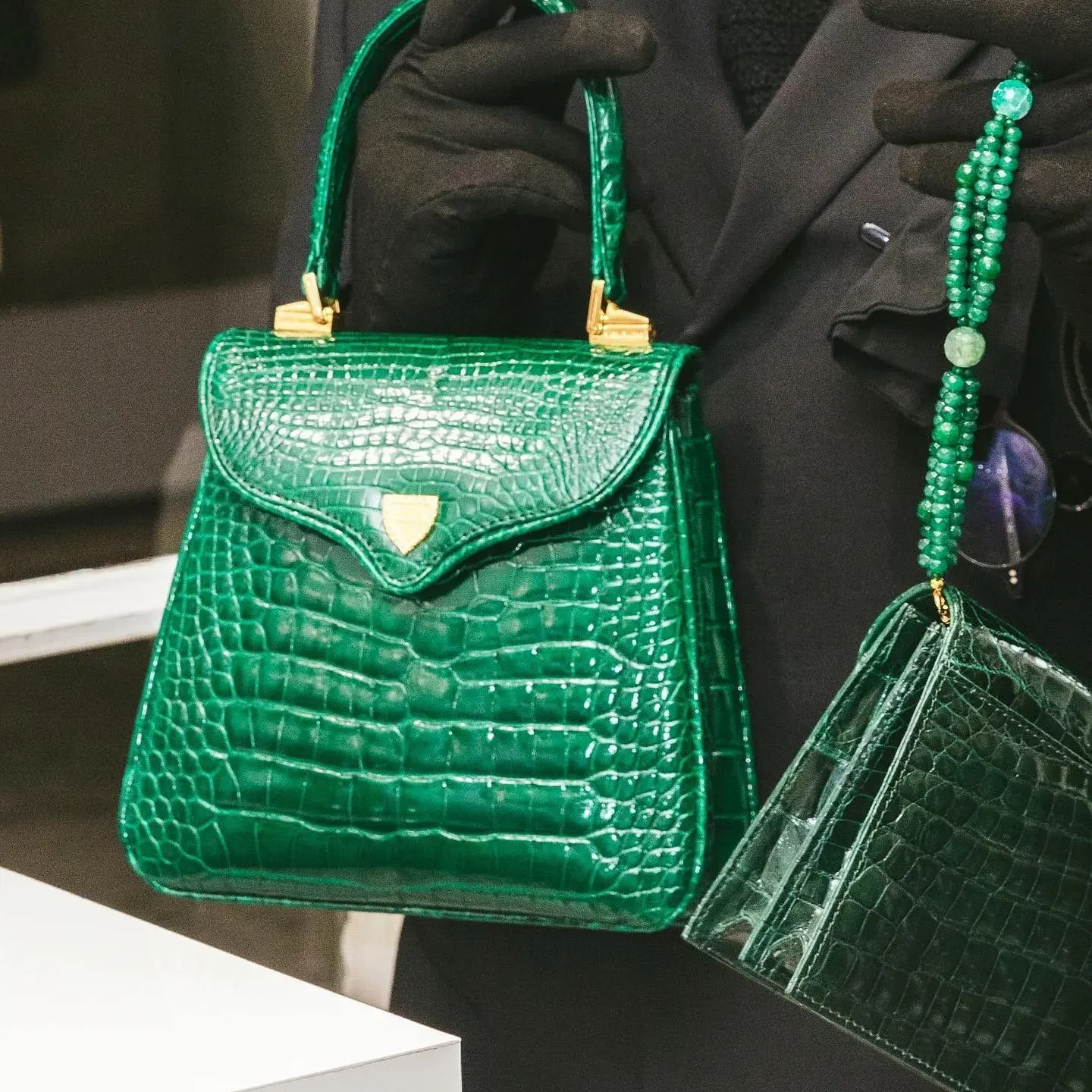 Lana Marks is a luxury brand known for its bold and unique colors and exotic leathers such as alligator, crocodile, lizard, and ostrich.
Lana Marks bags range from $2,000 to $15,000 and come in many shapes, sizes, and colors to appeal to everyone's playfulness and creativity.
---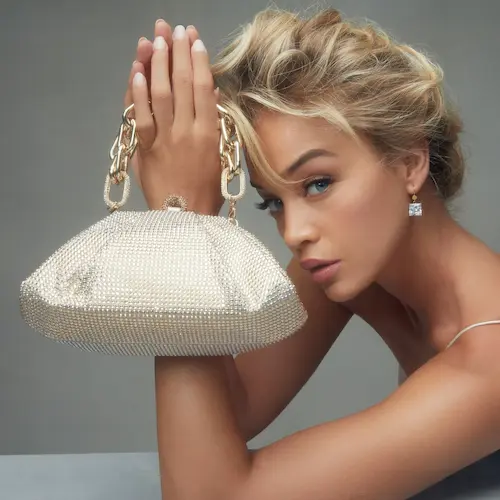 Staying on the topic of creativity, Judith Leiber was established in 1963 and is an American luxury brand that has been featured in major museums across the United States and has been sported on nearly every First Lady since 1953.
Part of Judith Leiber's appeal is that the brand approaches high fashion at a very different angle, crafting handbags into shapes that resemble novelty objects like this Strawberry Shortcake bag that's dripped in gold crystals.
In fact, Judith Lieber's most expensive bag sold for $92,000, and it was in the shape of a rose.
---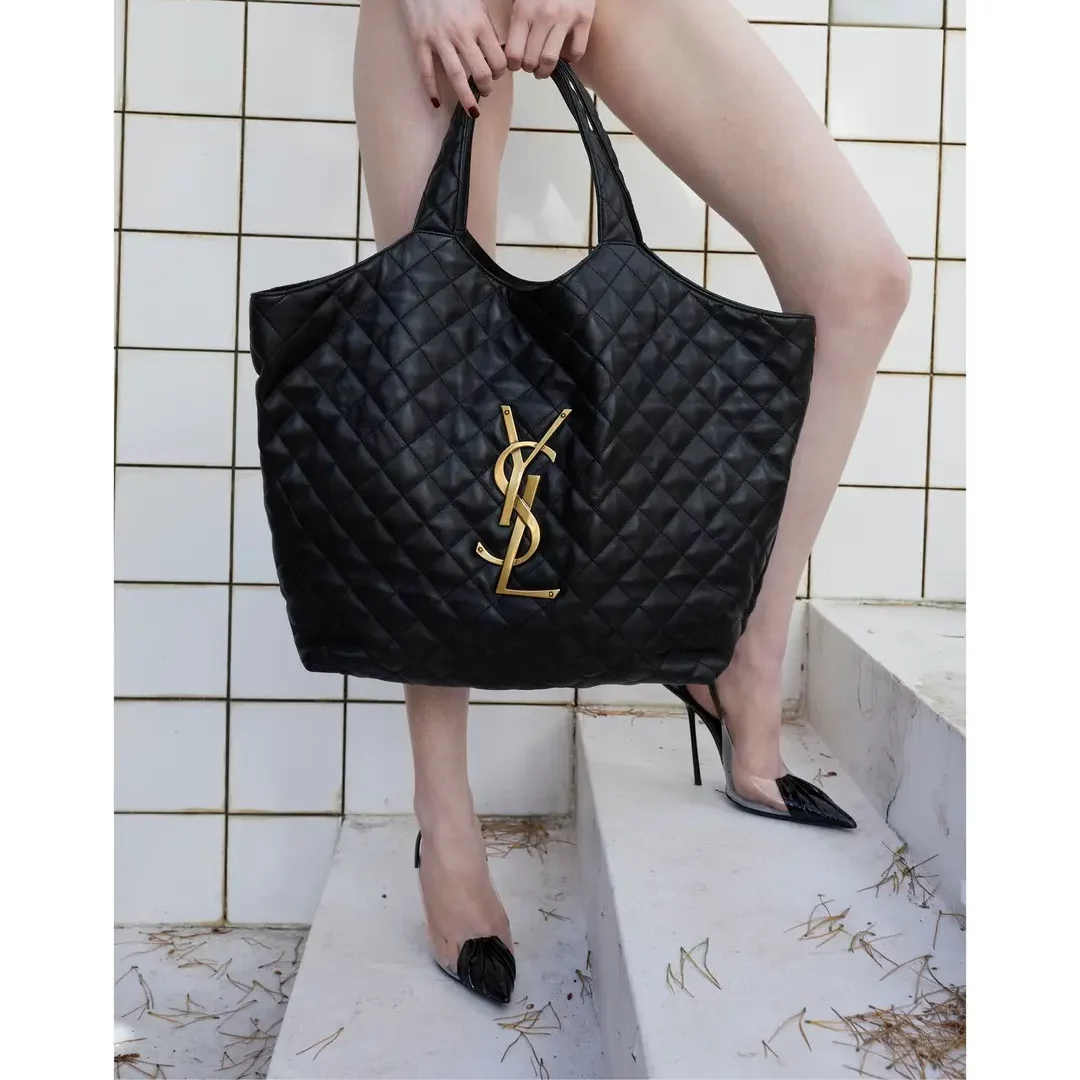 Saint Laurent is a French fashion house that was founded in 1961.
Synonymous with being sophisticated, cool, classic, and chic, Saint Laurent offers beautiful bags that withstand time and increase in value over time.
Saint Laurent's most expensive bag sold at almost $19,000, which is relatively inexpensive in comparison to the other brands on the list.
---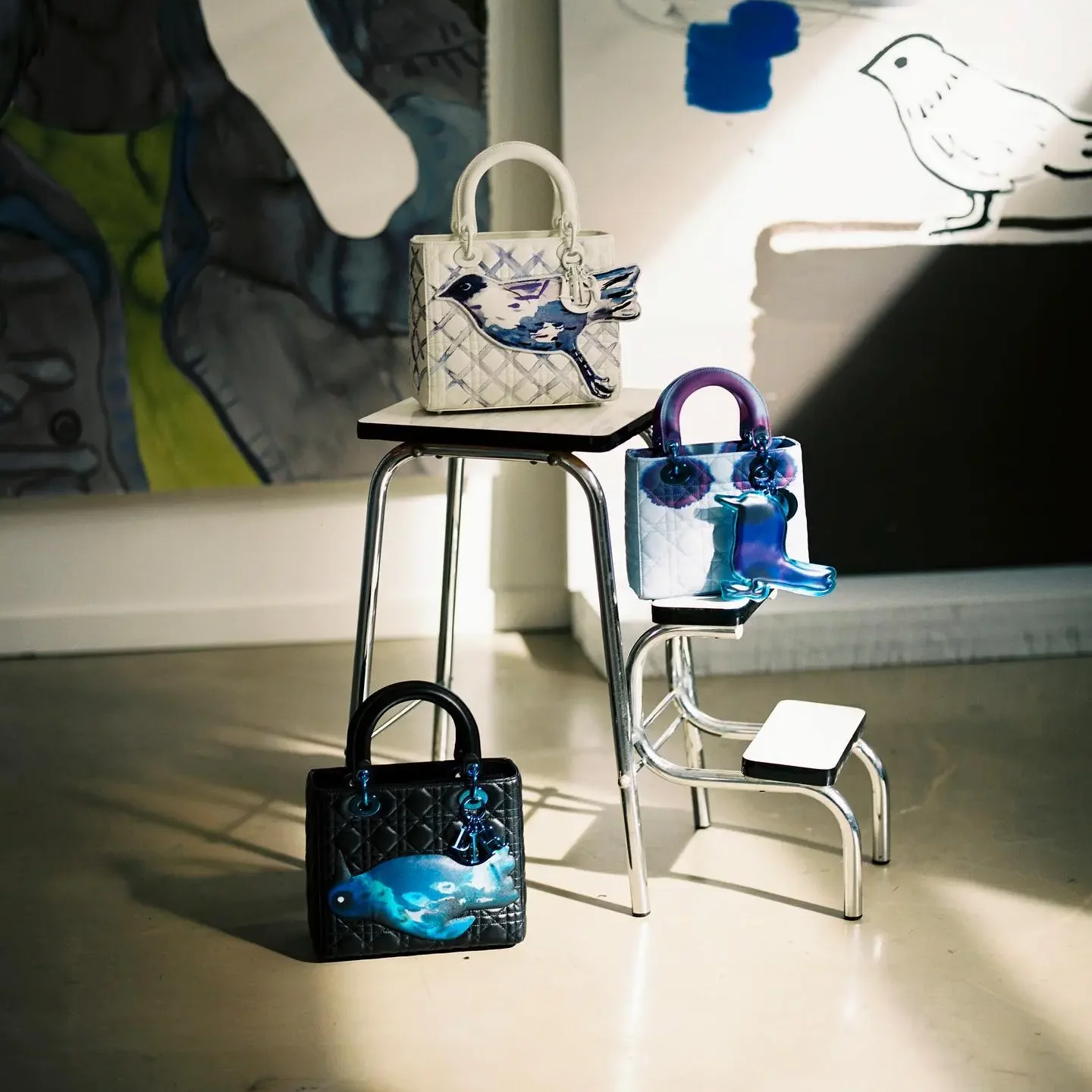 Christian Dior is a name most people have heard of, and that's because the brand is known for its skilled craftsmanship, impressive embroideries, and the sensual vibes the brand gives off.
As of 2022, the highest-priced Dior bag is the Lady D-Joy Bag, which is retailing for $13,500.
---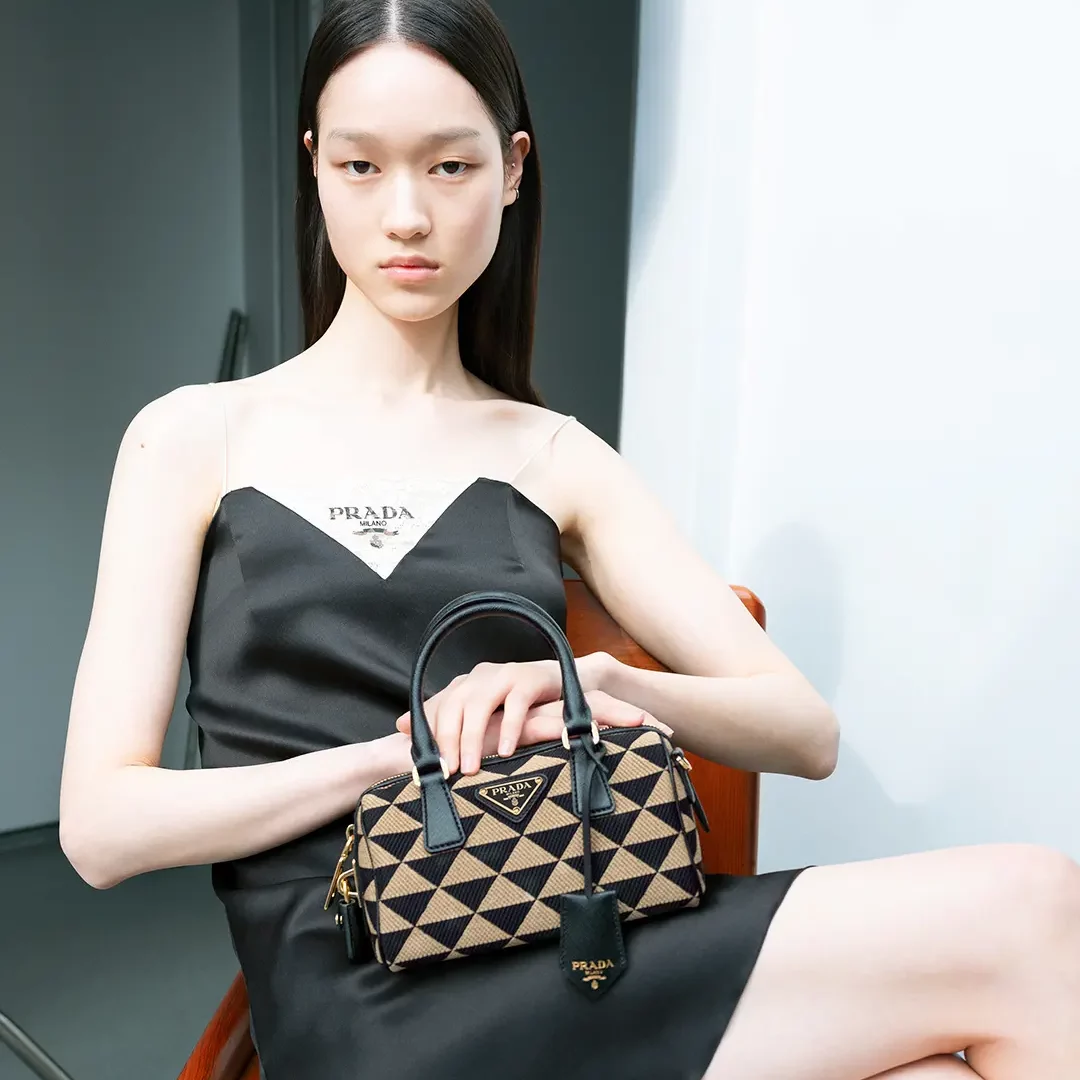 Prada was founded in 1913 in Italy and is an iconic brand that offers beautifully-made bags that withstand the test of time.
Prada bags are versatile, modern, but also hold a sense of nostalgia — especially in the midst of the Y2K fashion revival.
The price range for Prada's bags typically fall under $11,000.
---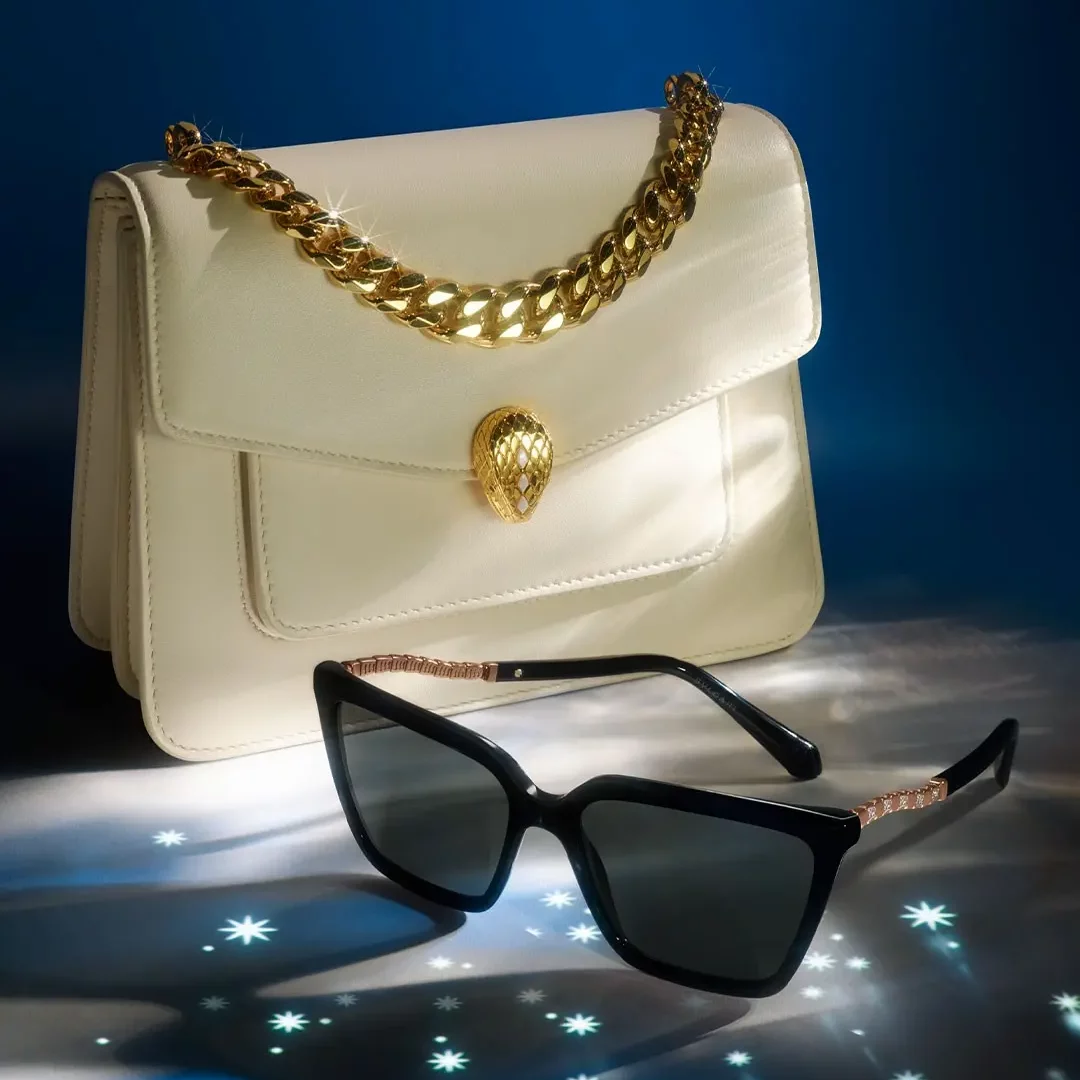 Bulgari is an Italian luxury fashion house that was founded in 1884 and is primarily known for its jewelry, watches, and accessories.
However, Bulgari definitely doesn't play when it comes to its handbags. Made with exquisite materials like nappa leather and suede as well as exotic leathes like lizard, python, and crocodile, Bulgari offers beautiful one-of-a-kind handbags.
In fact, this Bulgari Serpentine Pouch is selling for $51,000!
---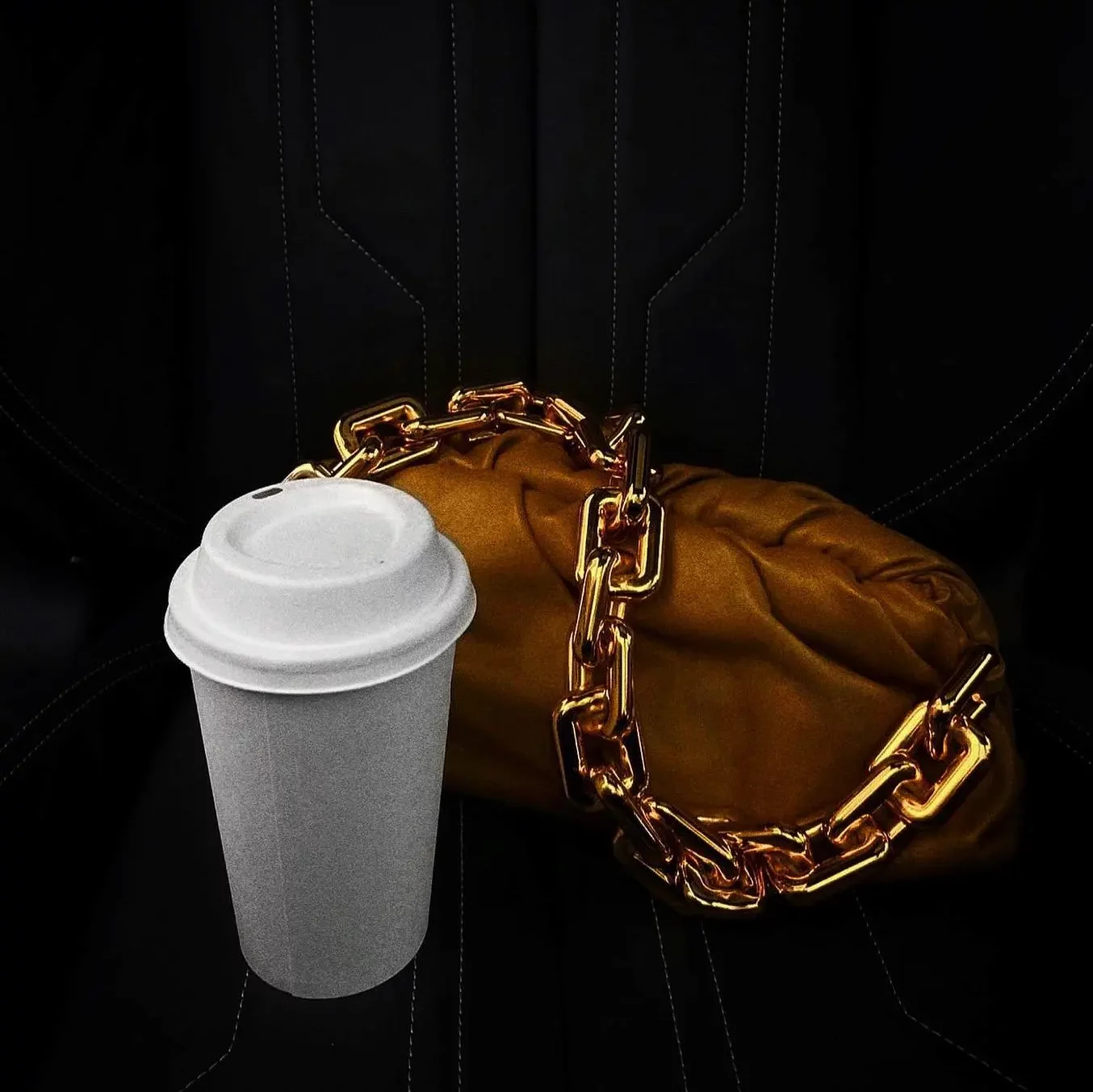 Based in Milan, Italy, Bottega Veneta is a luxury fashion house specializing in leather goods, jewelry, and accessories.
Bottega Veneta's handbags are comprised of interesting shapes and bold colors that you can definitely expect to pay more than $2,000 for.
The most expensive Bottega Veneta bag sold for around $16,000!
Conclusion
If you were appalled by any of those prices listed, raise your hand!
Crafting leather goods is a complete art and skill, alongside designing and obtaining all the materials needed. It's no wonder bags from the most expensive purse brands cost the way they do, especially when attached to such high-profile names in the fashion industry. 
With that being said, this is your sign to treat yourself!