There may be a vast number of shoe brands in the fashion market, but a niche group of them stand out from the rest.
Many people are looking for fashionable footwear that won't break the bank, yet also delivers a unique flair you may not get anywhere else. In this MLO Shoes Review, we're going to take a deep look at their products and the way they manage their business as a whole.
Keep reading to see if these shoes are worth the hype.
What Are MLO Shoes?
Offering stylish footwear for men and women and streetwear clothing to match, MLO Shoes brings a vision that's much more than footwear. Many of their designs come with a futuristic and industrial look, and their vivid styles are bound to draw some attention.
The brand also does its best to support various causes through donations, and they keep their products in a price range that's accessible to most people. You'll find a range of styles such as low tops, high tops, slides, and more.
Is MLO Shoes Legit?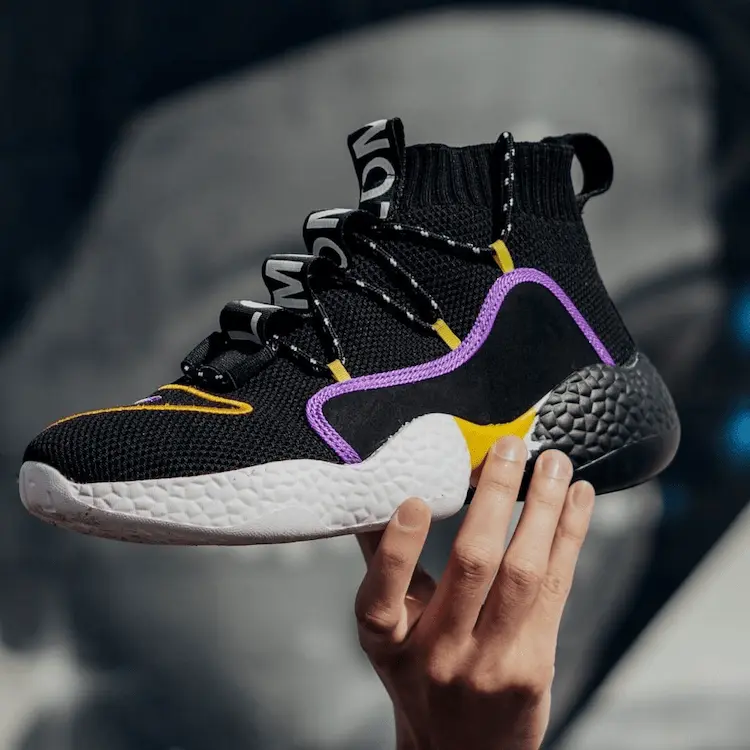 MLO Shoes is a legitimate brand, although you'll find many complaints about the slow shipping times.
The shoe brand was started by a man named Clayton Kanemitus, who previously focused his efforts on content creation. With a passion for fashion, this drove him to build MLO Shoes. Over time, the brand's selection has expanded, and they've provided more benefits for customers to take advantage of.
No business has a perfect track record, so we're also going to discuss more aspects of their business aside from their stylish products.
MLO Shoes Review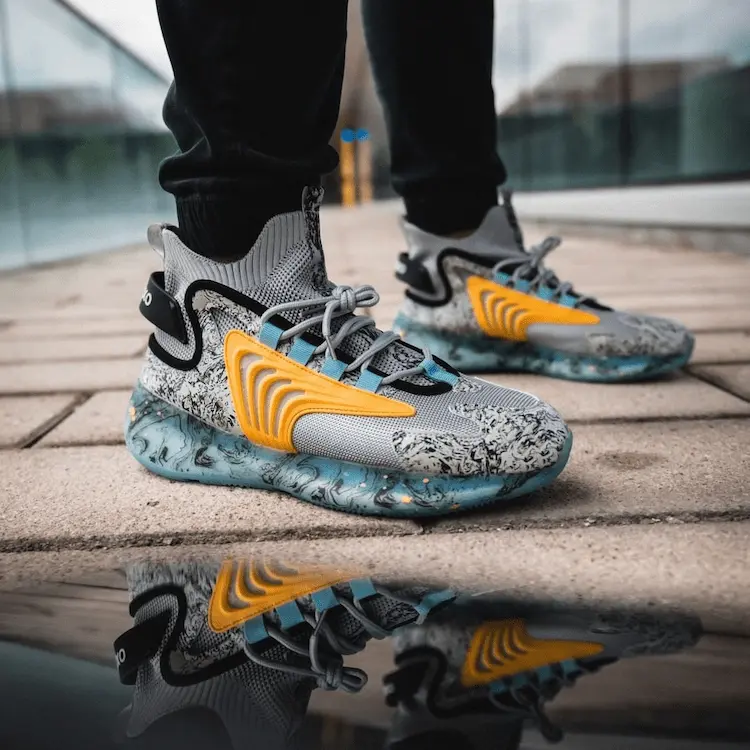 To find if their products are worth the time and trouble, other aspects such as customer service, shipping, return, and exchange policies are pretty important to most people. Keep reading below to get a breakdown of everything they have to offer.
Overall Rating: ★★★ 3 Stars
The company clearly knows its way around marketing, as many people have given it a shot. Those who have spent a little time with their products come with a wide range of comments that span from satisfied to the complete opposite.
Unfortunately, it seems their issues come down to two primary factors: their product quality and the consistency of their shipping.
While some reviewers say the shoes are lightweight and fit well, others say they are too thin with no arch support.
You'll also notice many complaints about the long shipping times, which we'll talk about further below.
Top Alternative: Kurt Geiger London Knit Lace Up Sock Sneakers
Pricing: ★★★★ 4 Stars
Considering how expensive mainstream footwear brands can be, MLO Shoes falls in the mid-range with the pricing of their products. You can find many shoe styles ranging from roughly $69 to $149, and most people seem okay with that.
Then again, those who feel the quality doesn't hold up can't agree that the cost is worth it overall. Outside of their footwear, their clothing can be somewhat expensive, and some feel like their designs aren't really worth the price.
Shipping: ★★★ 3 Stars
Shipping is free over $100, and the company seems to have substantial problems with the shipping as there are numerous customer complaints. Whether it's delayed shipments or a lack of correspondence to handle shipping disputes, it definitely looks to be a hassle.
However, it's important to consider the issues that the ongoing pandemic has caused for many companies during this time. The company states on their website that orders are typically shipped within 5-7 days, and then takes another 3-9 business days to arrive, so it seems that their estimates are correct.
They also state that customers aren't eligible for a refund simply because their package is late, to be fair. Although they might not be the best shipping practices, their policy is clearly laid out for customers to see.
Customer Service: ★★★ 3 Stars
If you need help with your order, it'll likely be a hit-or-miss experience dealing with their customer service. Some people felt well taken care of, while some others can't share that sentiment.
While some customers were thrilled with the solutions from customer service, others weren't as thrilled. It's definitely an area they could work on as it doesn't make potential customers feel very confident about making a purchase.
Top Alternative: Zara High Top Sock Sneakers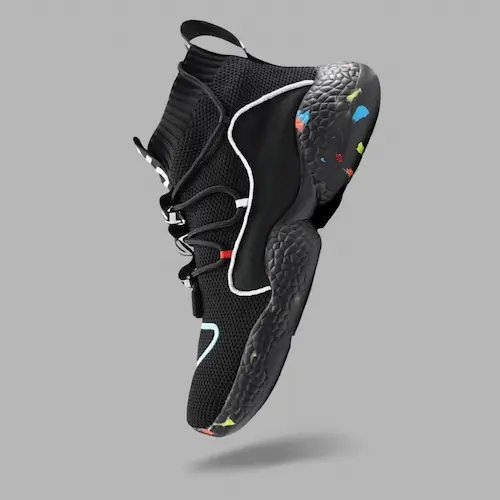 Quality: Aimed to be lightweight and breathable, these shoes are water resistant and machine-washable, and they're crafted with an Eco-Lite sole. They claim the materials used are environmentally and vegan-friendly, and the fabric is premium knit.
Although, some buyers have mentioned the shoes feel relatively low quality while others say they love the lightweight feel.
Style: Offered in a wide range of colorways, you shouldn't have an issue finding something in your style. They're available in men's sizes 5 through 16, and the knit top hugs the ankle for a comfortable fit.
You can style them with streetwear clothing, and they'd be a decent choice for various low-impact activities.
Top Alternative: Kurt Geiger London Knit Lace Up Sock Sneakers
---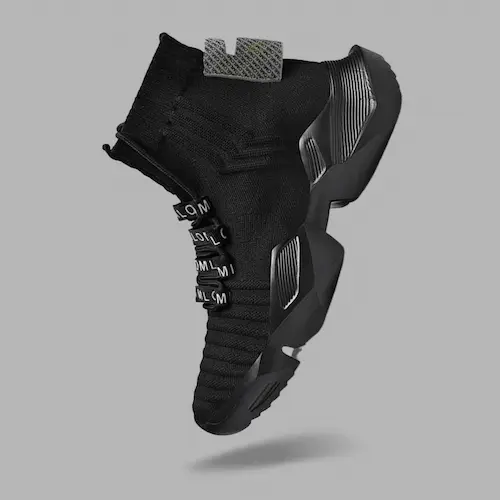 Quality: Delivering many of the same features as the DNA T260, this shoe comes with a similar feel. It separates itself with a high-top fabric for extra ankle support, and the Eco-Lite sole technology makes them great for everyday use.
Its lightweight quality focuses on comfort more than anything else.
Style: With a blend of luxury and sports design, these shoes can be worn in a range of different settings. You can use them on the court or pair them with your favorite pair of joggers for a uniform look.
They'd look their best during any season, but you may want to avoid extra cold climates as they aren't known for their warmth.
---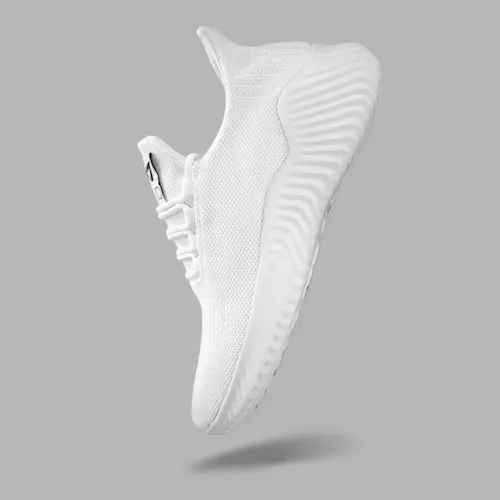 Quality: This shoe comes with a more casual, sneaker-like design and a decent number of colorways to choose from. With a slip-on, sock-like feel, they're great for daily use and can adapt to many different types of casual outfits.
Style: You can sport these shoes with nearly any kind of casual clothing, whether it's joggers, shorts, or jeans. They look great all year round, and if you're looking for a daily pair, these will do the trick. You can choose a standard all-white color or one of their more vibrant options.
Top Alternative: Zara High Top Sock Sneakers
---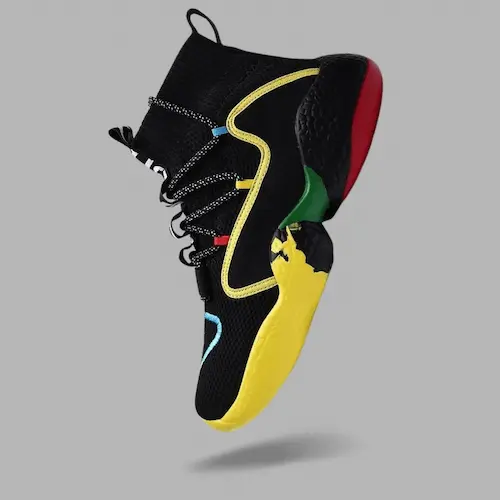 Quality: It seems all of their shoes come with the same build quality across the board, but these are a great choice if you aren't a fan of low-top shoes. They feel comfortable around the ankle and deliver an airy, lightweight feel.
Style: If you like shoes that offer versatility, these shoes might be what you're looking for. They're efficient for light sports activities and definitely look great with most streetwear clothing.
What Customers Are Saying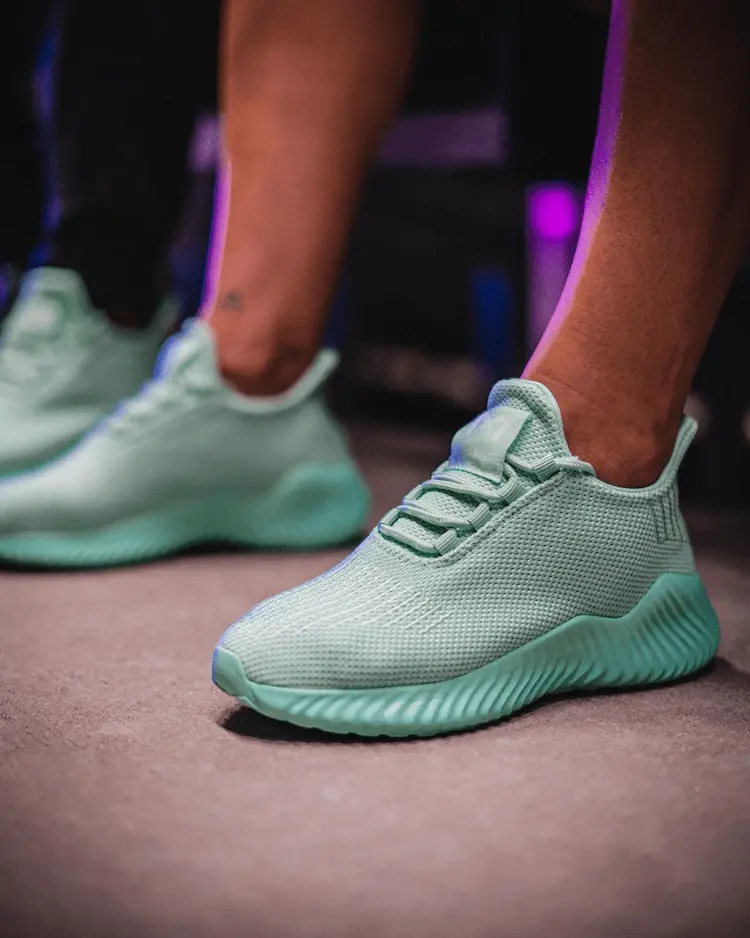 Aside from flashy designs and relentless marketing, those who have had a little time with their products don't seem to be super impressed. Below are a few of the most common sentiments from public reviews online.
Decent quality, but nothing to write home about
Many love the look of the shoes
Somewhat overpriced
Customers didn't seem happy about having to pay for return shipping
Some have mentioned their shoes are just rebranded Chinese footwear
Expect long shipping times
Top Alternative: Cariuma Shoes
The Bottom Line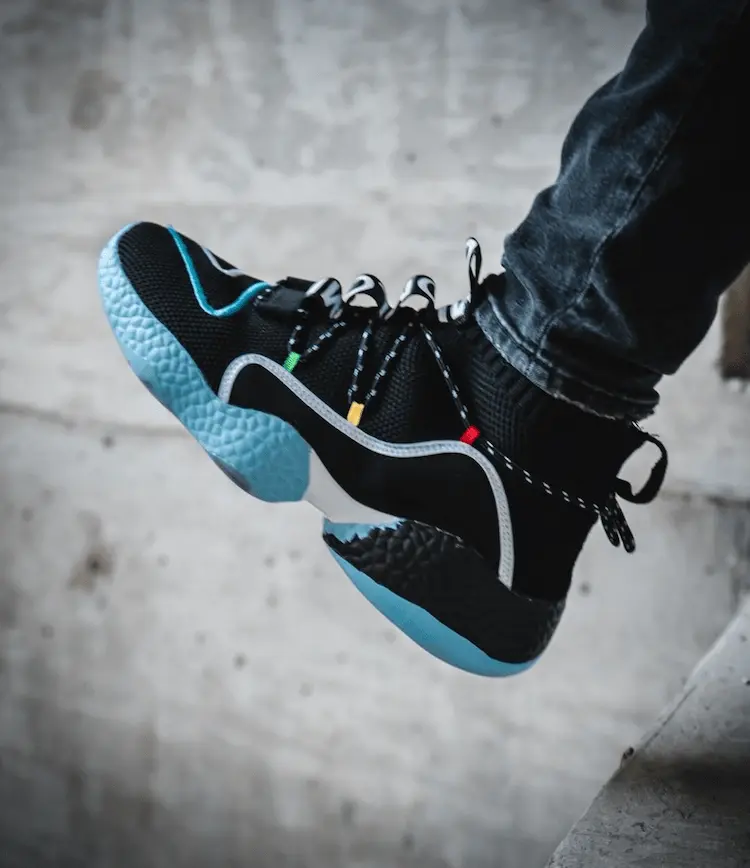 MLO shoes looks great on paper, but after you dive into the specifics of what they have to offer, they might not be the best for everyone. While the shoes aren't a total scam, it might be worth checking out some other options that have more reputable reputations.
If you are set on trying the shoes, just keep in mind the long shipping process to keep your expectations in check.
If you're still unsure, check out these similar shoes at Zara and these at Nordstrom.
MLO Shoes Alternatives
If you're still unsure about MLO Shoes but want another BIPOC-owned sneaker brand to support, here are some great options:
Return Policy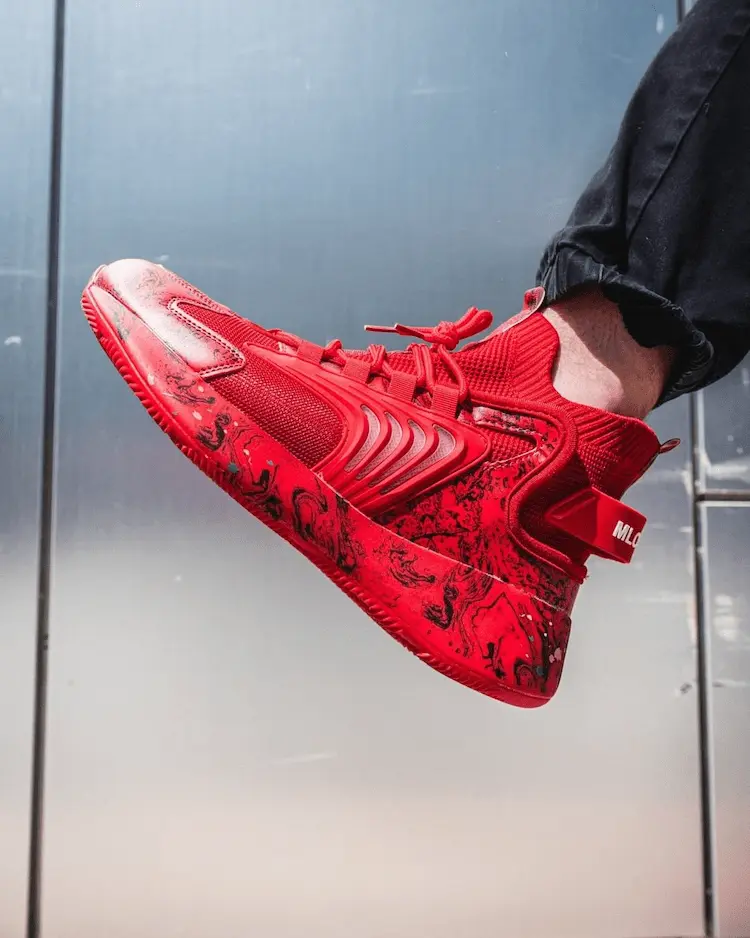 MLO accept returns within 15 days of delivery, and each return is subject to a processing fee of $11.95. They have a fairly strict policy, and many customers mention that they are unhappy with the return costs. We feel it's essential you review the full policy before making a purchase.
FAQs
Who Owns MLO Shoes?
Content creator and influencer known as Claytano started the brand, which stems from his interest in luxury fashion. The brand was founded back in March of 2020, and it aims to offer a blend of Japanese and American styles.
Are MLO Shoes Good?
After searching through dozens of reviews online, it seems that MLO shoes are decent, but not exactly top-notch quality. The main consensus seems to be that you can find better quality shoes for around the same price elsewhere. 
Where Are MLO Shoes Made?
Their shoes are made overseas, but they don't specify exactly where that is. Through a little digging online, many believe their shoes are made in China. The brand has them shipped to their warehouses in the U.S. for distribution. 
UP NEXT: 16 Best Online Shoe Stores: Good Deals and Stylish Trends