If you're searching for a retro style that's crafted with quality materials, Marine Layer is a company that focuses on everyday comfort, quality materials, and responsible manufacturing practices.
In this Marine Layer reviews, we're going to break down their catalog to discover what makes them unique and help you decide if they're worth the cost.
What is Marine Layer?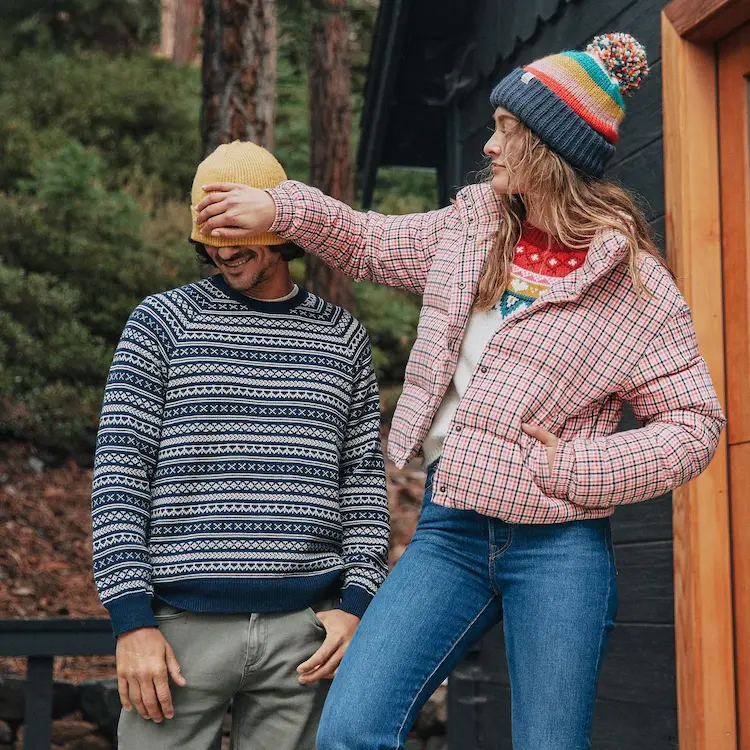 Marine Layer started out by working on extremely comfortable and soft t-shirts that are great for casual styles. As the brand expanded, its catalog grew to cover nearly every wardrobe essential for both men and women.
Although they offer a variety of items, the brand still takes pride in its "absurdly soft" t-shirts. Their fabric glossary shares more details on the process that goes into creating their fabrics to ensure they are as cozy and soft as can be, while also being long-lasting and durable.
They're also adamant about upholding sustainable and responsible manufacturing practices, which gives shoppers peace of mind about their purchases. For example, they often use recycled materials as well as sustainable materials such as TENCEL.
Marine Layer Reviews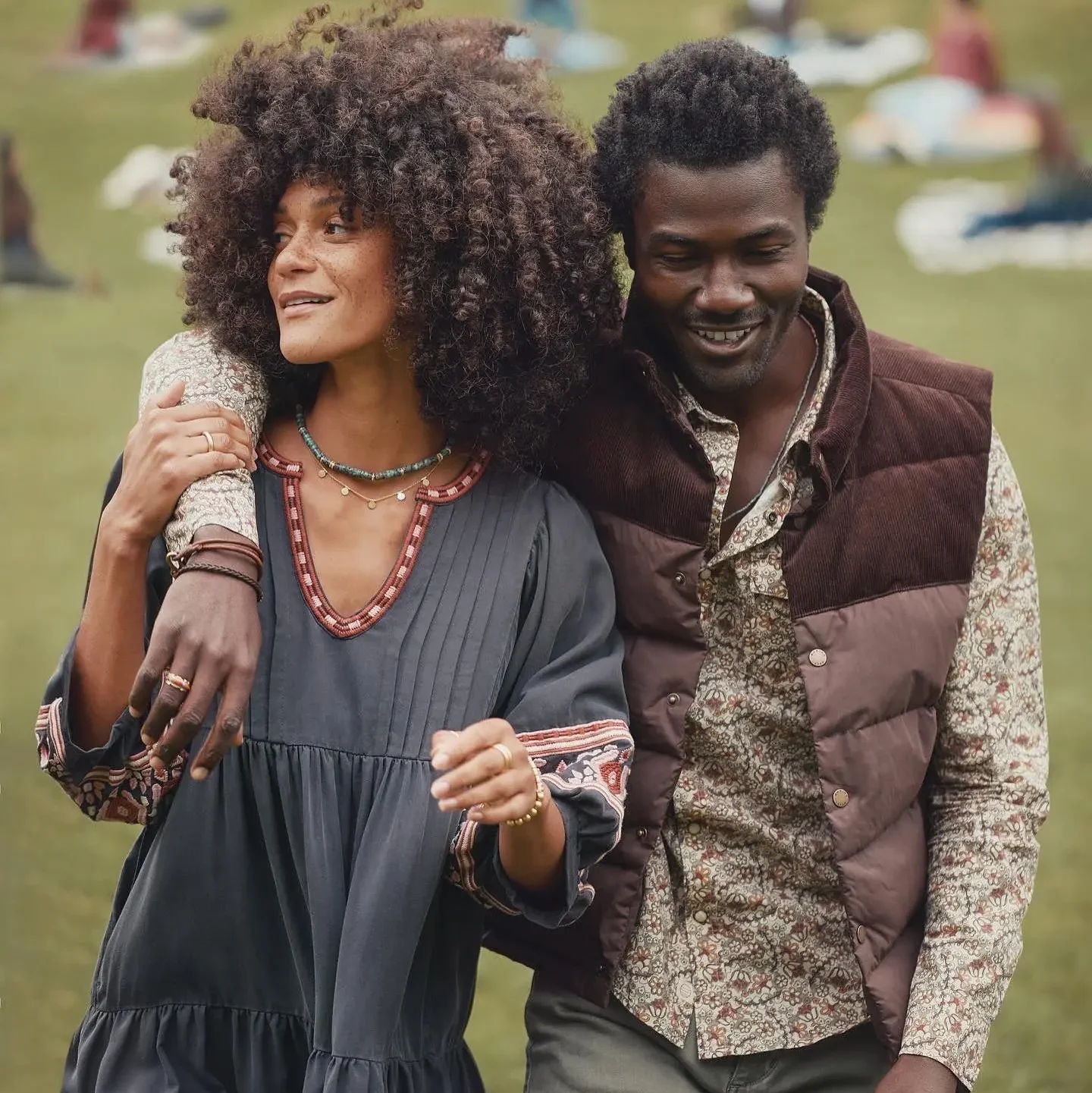 Overall Rating: ★★★ 4 Stars
As with any company, Marine Layer has pros and cons. Most customers seem quite happy with the quality, durability, and softness, but some others think there are things that could be improved about the brand.
One issue we have seen is that, depending on the materials used, the sizing of their clothing can feel different for different items. This makes it a challenge to find the best fit across the board. Others have run into issues with customer service, as some Marine Layer reviews mentioned delayed and sometimes shady responses.
Other than this, most people do love the quality of their clothing and think the cost is well worth it. We also love the brand's generous return policy, offering free return shipping and a 365-day return window with no questions asked. This shows that Marine Layer really stands behind their quality.
RELATED: 18 Best Preppy Clothing Brands For Men
Pricing: ★★★ 4 Stars
Marine Layer's clothing falls into the mid-range as far as pricing goes. A single t-shirt can run anywhere between $45 – $100 depending on the design and material quality. You can find a few discounts in their last call sale section, which we love browsing through.
Although they aren't the most affordable t-shirts around, many people find their products to be worth the cost, although some aren't as impressed.
Customer Service: ★★★ 3 Stars
It looks like the company runs a pretty tight ship, which may explain why their customer service is lacking from time to time. Nevertheless, they don't usually seem super responsive to customer inquiries (and if they do, they can be pretty vague in their responses).
Many customers have been left feeling cast aside by their customer service, as the company doesn't seem very interested in inquiries that don't pan out in their favor. Then again, other people have had the opposite experience, but we'd be wary about these claims before making a purchase.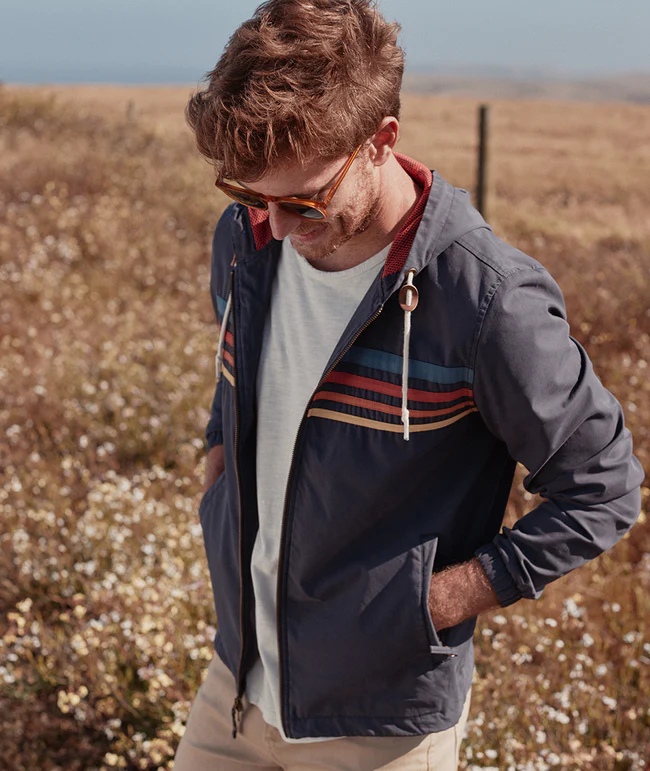 One of their best sellers for men, this windbreaker is great for brisk weather conditions and also comes in a stylish design. Featuring a primary "blue nights" colorway, it also boasts lines of contrasting colors that stand out.
The interior comes in crimson red, and it's crafted with a soft blend of cotton, nylon, and spandex.
---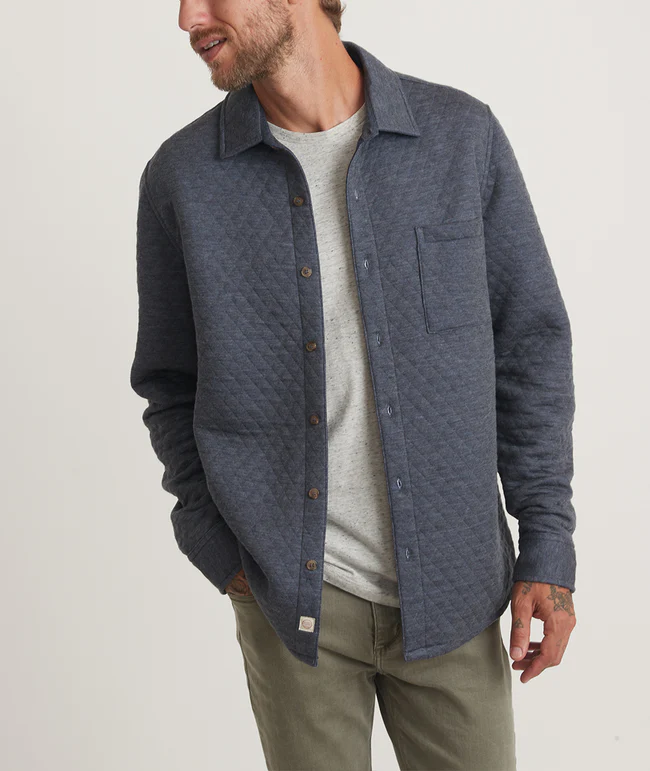 With a mix of features that represent outerwear and comfortable tees, this overshirt is made with a quilted design that delivers warmth, comfort, and style. It comes in navy heather or forest charcoal colors, both of which work well with all kinds of outfits.
The overshirt is the perfect choice for mild weather conditions, and it's made with a filled, quilted fabric that's durable and soft to the touch.
---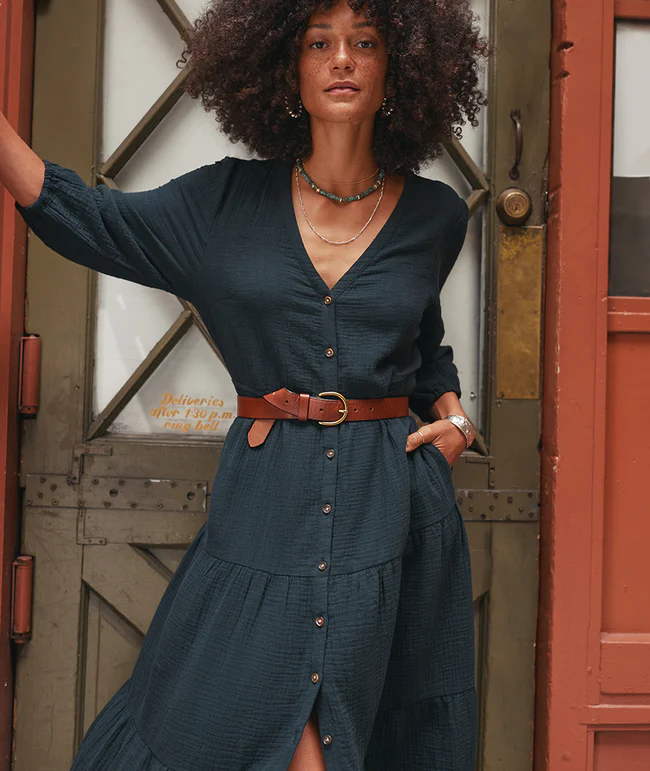 Although M arine Layer is known as a brand for men, ladies have plenty to choose from as well, from casual to more professional outerwear. This dress in particular is quite popular, and it's made with the brand's Crinkle Cloth which is 100% cotton and extremely lightweight.
With a flowy design that's form-fitting, this dress works well with many different fashion seasons. It retails for $138 and comes with features such as a v-neck, ¾ length sleeves, a gathered waist, and even a few pockets.
---
Return Policy
Marine Layer offers free returns, which seems to work well for most of its customers. Their return policy is quite generous, as customers can return items for up to 365 days after their purchase. Some items aren't included, such as final sale items and mystery tees.
FAQs
Who owns Marine Layer?
Founded back in 2009, Marine Layer is owned and operated by Mike Natenshon. Since its inception, he has expanded his team while partnering with like-minded companies along the way.
What is Marine Layer's RE-Spun Program?
Customers can send in their old t-shirts, which will be recycled by Marine Layer and turned into new products for their store. They also offer up to $25 in store credit for every donation, but this can only be utilized up to four times per year (once per quarter).
Where does Marine Layer make their clothes?
Marine Layer is one of the few clothing brands with items made in the USA. They manufacture most of their items in San Francisco and Los Angeles. That said, they state that some of their "more technical styles" are manufactured in ethical garment factories internationally.
Final Notes
To sum up our Marine Layer reviews, aside from their hit-or-miss customer service and fairly pricey catalog, most of their customers are a fan of the products they have to offer. Based on our experiences, the brand does live up to the hype of offering ultra-soft fabrics while also being durable.
We believe they're worth the investment (especially if you score them during a sitewide sale or a good deal in their Last Call section) – you're bound to love the quality and soft feel of their clothing.
Marine Layer Alternatives
Who else offers ultra-soft fabrics, sustainability, durability, and an impressive return policy? Here are some top alternatives to Marine Layer if you'd rather try something else.