When you're trying to look as clean-cut as possible, having a few (or lots of) preppy clothing items in your closet never hurts. There are many occasions and social environments that call for a clean yet stylish look, and you should always have a few essentials on hand.
Keep reading to explore the 18 best preppy clothing brands for men that are bound to upgrade your wardrobe.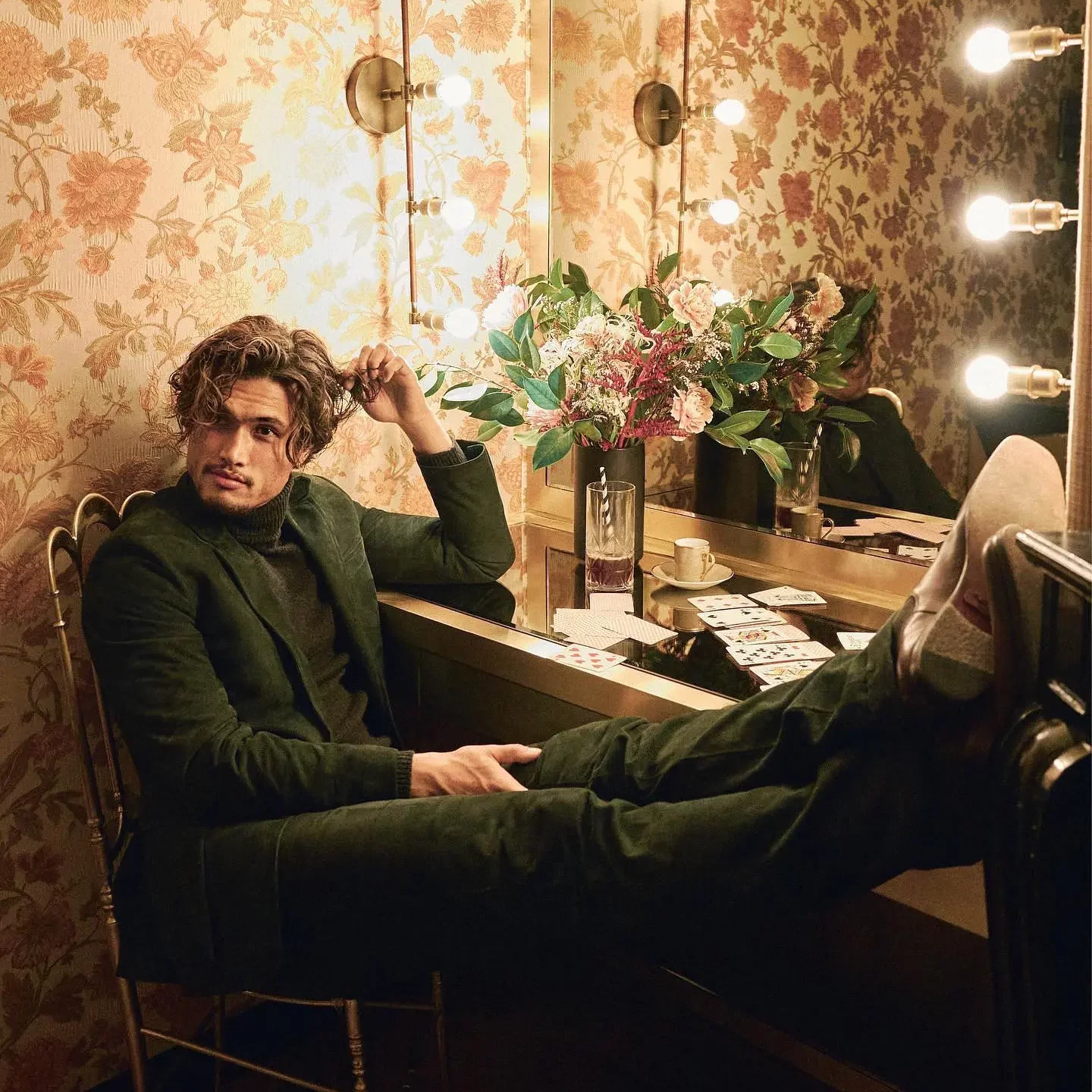 Average Pricing: $100 – $400+
Men's Size Range: XS – 6X
A brand that offers much more than their famous polos, Ralph Lauren includes a wide range of clothing items that look stylish for any season. They have a little something for men, women, and children, each of which comes with a quality, and their catalog is pretty vast.
You'll also find that the company is very size-inclusive as they offer sizes XS – XXL in their regular section, then sizes 1X – 6X in their big & tall section.
Pricing can vary, but you can expect to pay $100 and up for a Ralph Lauren garment. However, you can score some deals in their sale section.
---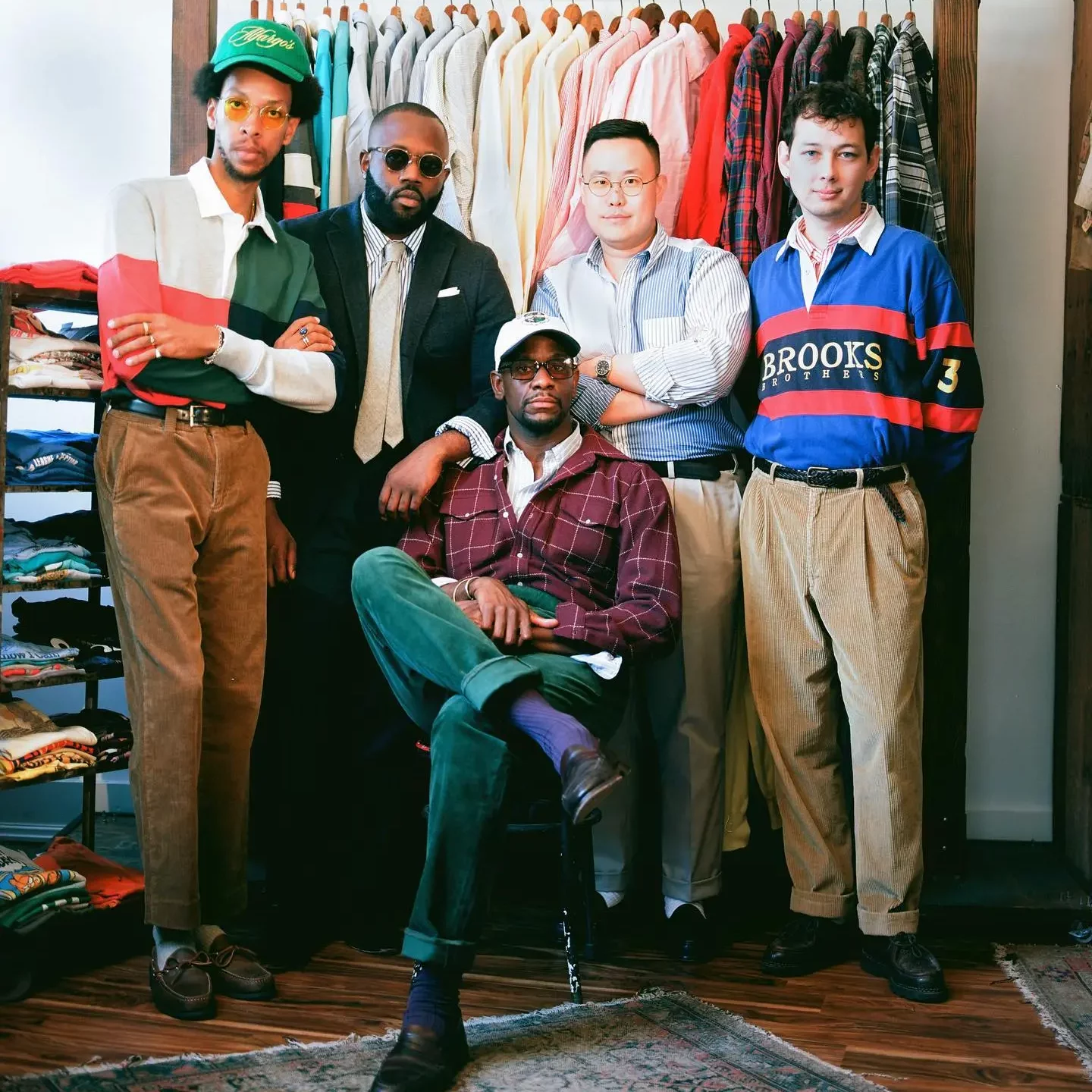 Average Pricing: $50 – $200
Men's Size Range: XS – 6X
If you're looking to dress up your wardrobe a bit, this company offers a lot of essentials for men, women, and boys. You can find something for any type of weather condition, plus a
Similar to Ralph Lauren, Brooks Brothers offers inclusive sizing. They have sizes XS – XXL in their regular section, then up to 6X in their big & tall section.
No matter what you choose, there's a relatively dapper tone to their catalog, a lot of which comes with a decent price range. They also boast a clearance section that offers markdowns of up to 70% off.
---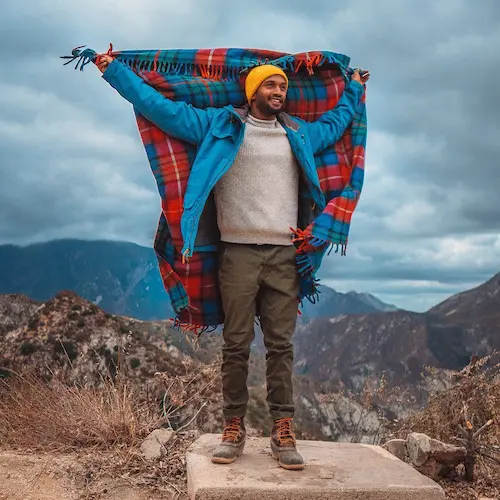 Average Pricing: $20 – $100
Men's Size Range: S – XXL
L.L. Bean is another popular brand that offers a great mix of affordable outerwear and casual clothing that's ideal for everyday wear. Their catalog is extensive, so you shouldn't have trouble finding something perfect for your preppy wardrobe.
There are also plenty of unique home goods and outdoor equipment. They're also pretty consistent with holiday specials and additional sales, so there are always some discounts to take advantage of.
---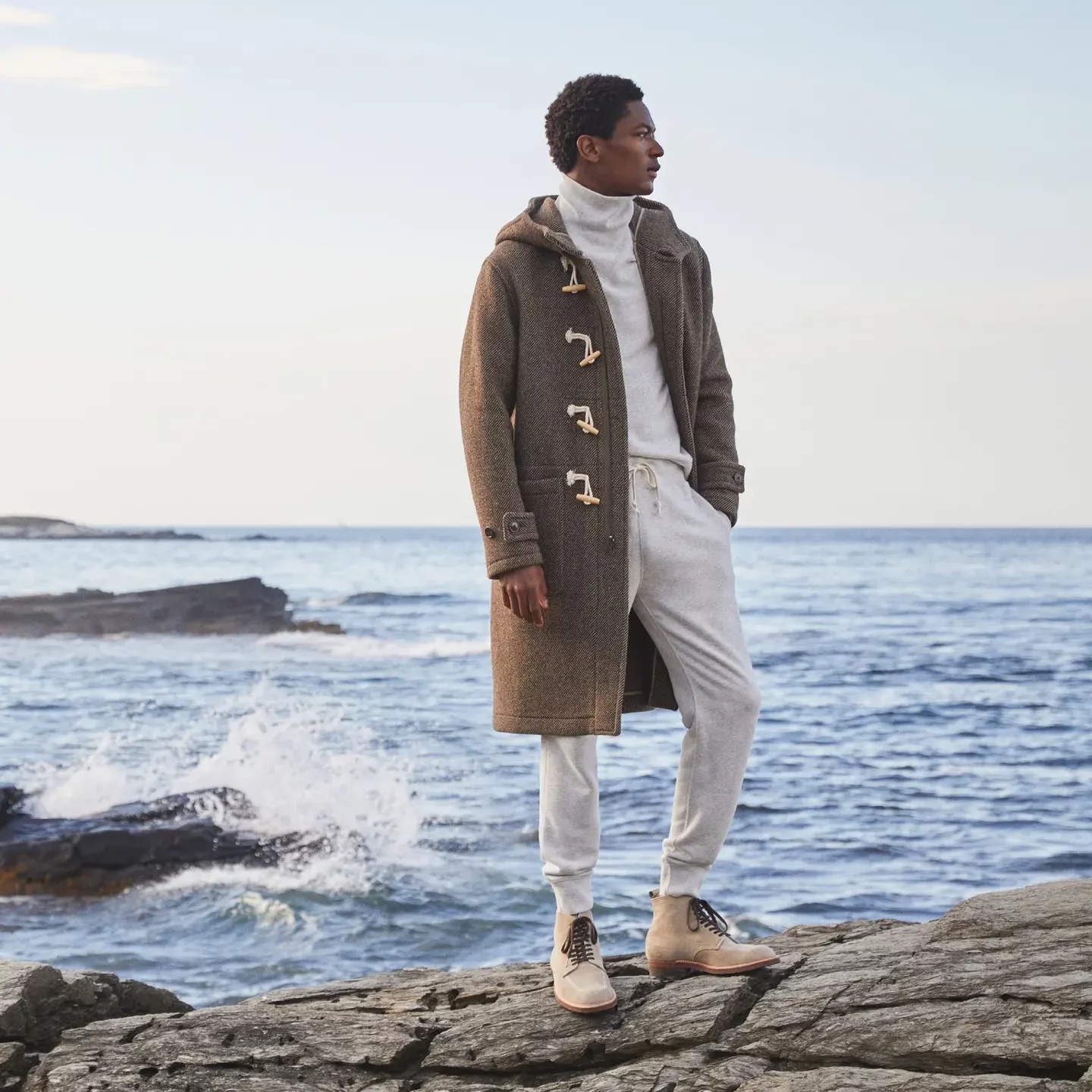 Average Pricing: $100 – $500
Men's Size Range: XS – XXXL
Featuring a great range of quality basics from preppy to professional, Todd Snyder gives men the best of both worlds throughout every section of their catalog. You can put a nice suit together or simply find neutral aesthetics for everyday wear.
Sort through their catalog by brand, or discover your new favorites in their sale section before they disappear. You'll also find collaborations between different brands that deliver unique clothing designs you won't find anywhere else.
We love Todd Snyder because they have plenty of everyday essentials, but they manage to incorporate their own unique elements in many of their clothing designs.
---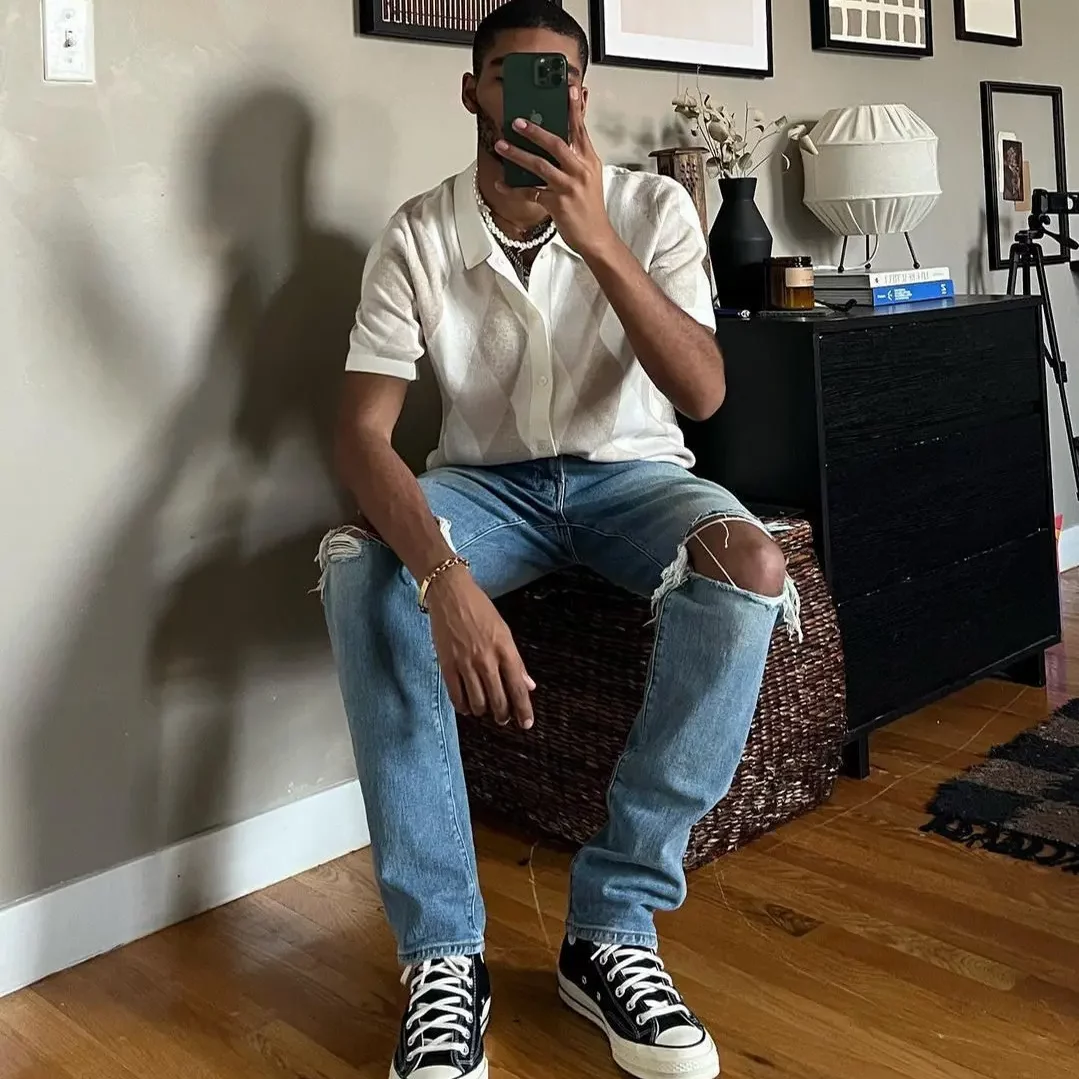 Average Pricing: $20 – $100
Men's Size Range: XS – 3XL
A company known as a household name for affordable casual and preppy syles, Abercrombie has been consistent with new styles for years.
They also recently went through a rebrand, so you can erase your middle school memories of hoodies and sweatpants covered in abercrombie logos. Basically, Abercrombie is cool again.
Prices are pretty affordable compared to some of the preppy clothing brands for men we mentioned above, plus they also offer a sale section with plenty of styles. You can also come across sitewide sales every so often.
---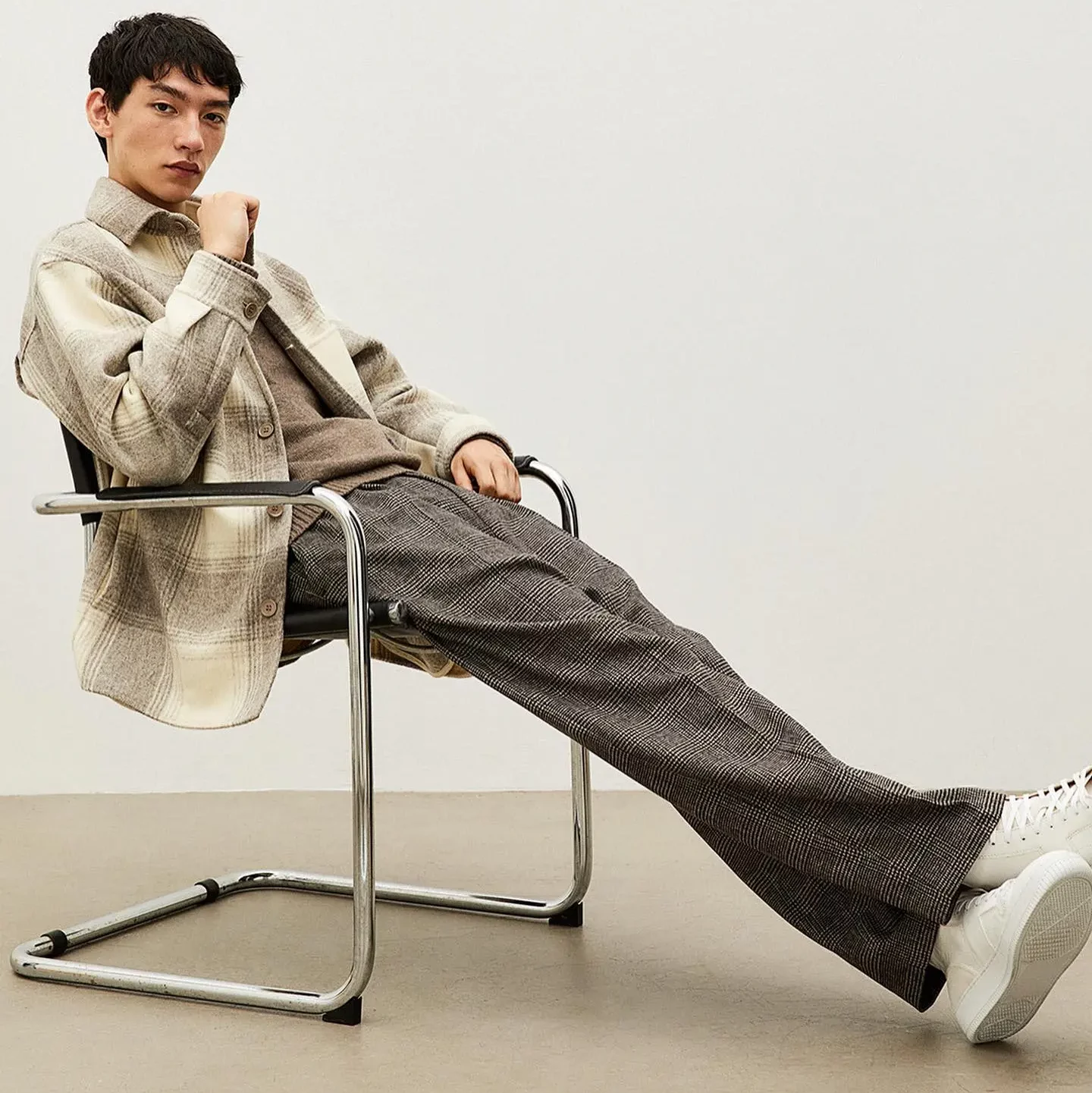 Average Pricing: $20 – $100
Men's Size Range: XS – 3XL
Another great store for fashion lovers on a budget, H&M offers plenty of preppy men's clothing. You can find trendy tees all the way up to full three-piece suits at a fraction of the cost compared to higher-end brands.
Not everything they offer falls into the preppy style as they also sell a lot of streetwear-inspired styles, but they do have plenty of options for the preppy wardrobe.
H&M also offers free shipping on orders over $25, with plenty of options for the entire family.
---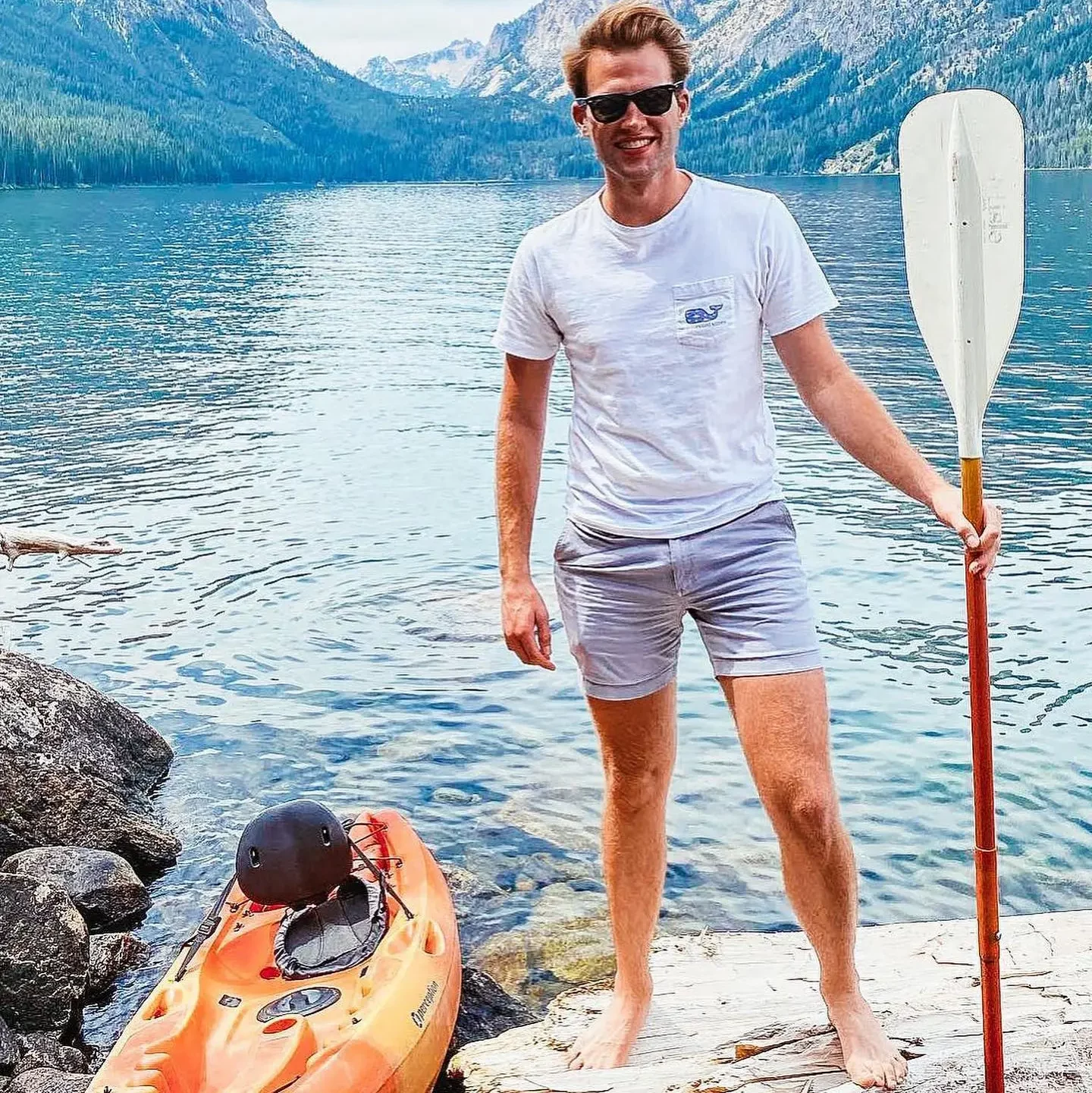 Average Pricing: $50 – $200
Men's Size Range: XS – 6X
Another great preppy clothing store for men, Vineyard Vines has an impressive variety with inclusive sizing options.
If you're hoping to add a dash of color to your wardrobe, Vineyard Vines has more than enough to choose from. Their catalog features plenty of fun colorways that are directed toward the current season, and they keep plenty of variation as seasons change.
You can find the best deals throughout their sale section that features everything from tops, bottoms, and accessories. We also love their on-the-go collection for comfortable styles designed for those with an active life.
---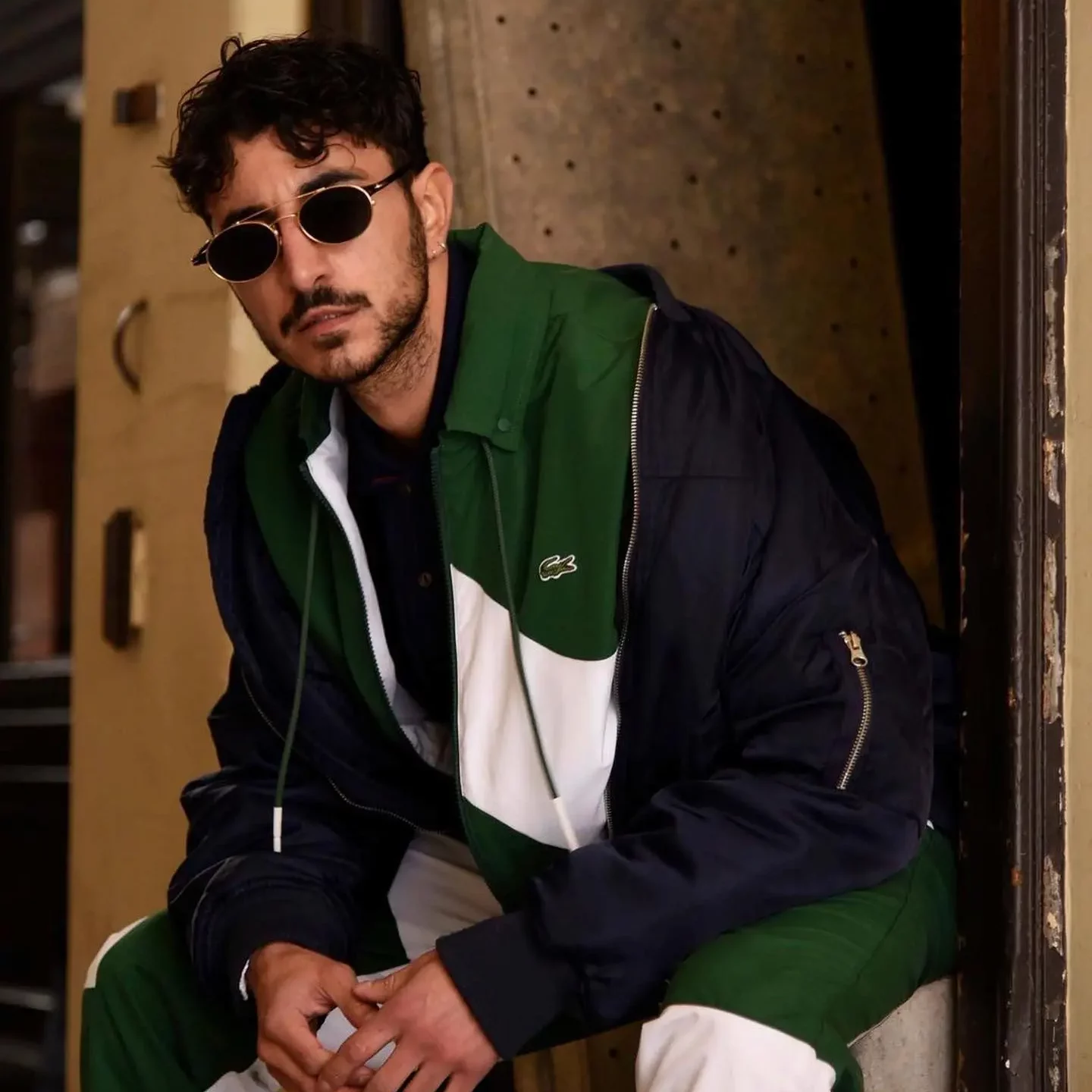 Average Pricing: $50 – $150
Men's Size Range: XS – 4X
Although Lacoste is popular for its shoes, you can also find plenty of clothing essentials with a fairly neutral tone. Their branding is a big part of what makes them so popular, and they have a body-inclusive catalog that fits all ages, genders, and sizes.
They actually have a surprising number of options, so their best-sellers is a good place to start. The clothing they offer ranges from casual preppy garments to more sporty styles, with plenty of preppy polos and button-down shirts.
---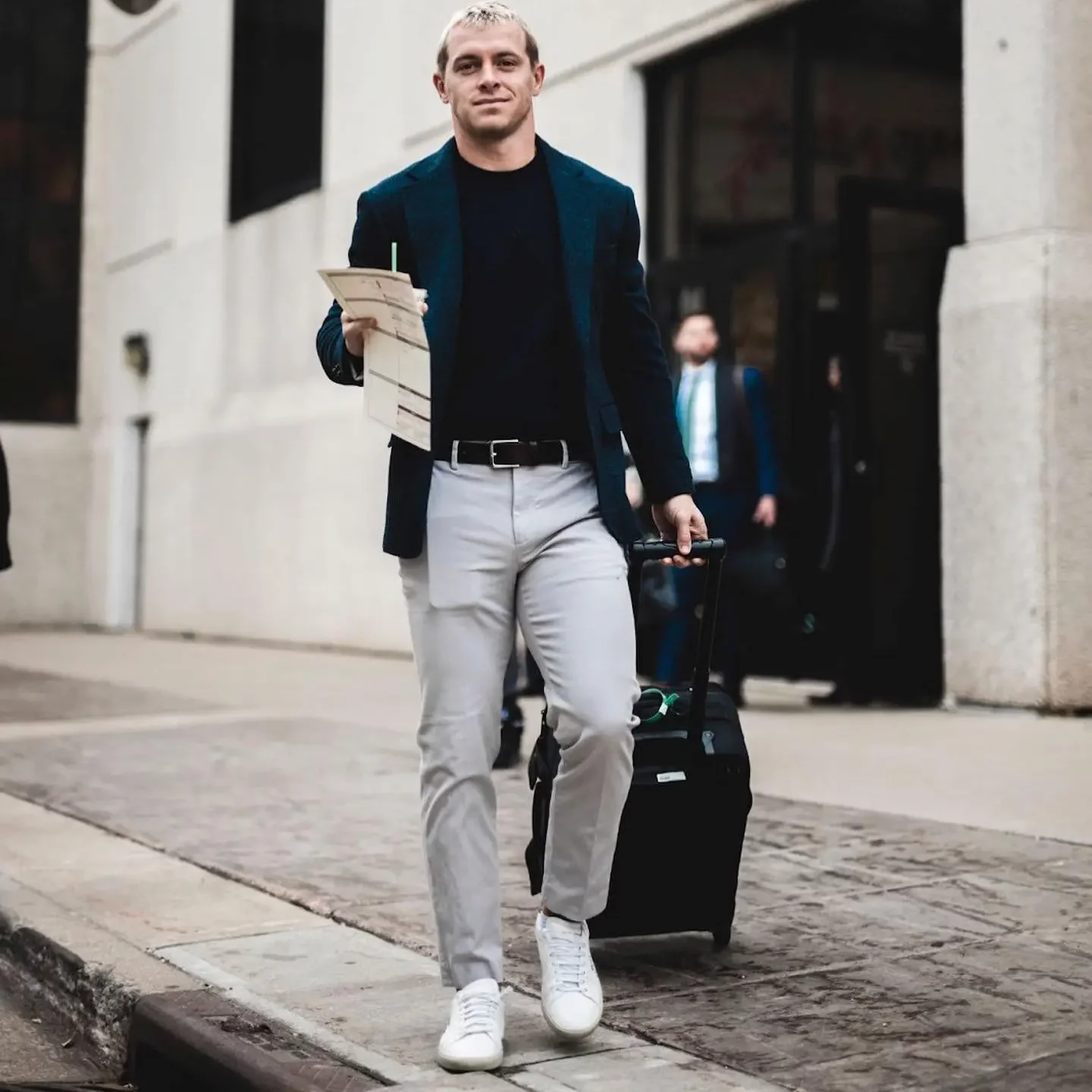 Average Pricing: $80 – $500
Men's Size Range: XS – 4X
A great place to find preppy clothing for men, Bonobos is known for many casual essentials that can be used year-round. You'll also find items for certain outdoor activities, such as golf.
Whether you're looking for some new bottoms, a stylish suit, or a range of outerwear, Bonobos has it all.
Prices typically range between $80 – $200, but their outerwear can get up to $500. Don't forget the sale page for some impressive deals!
---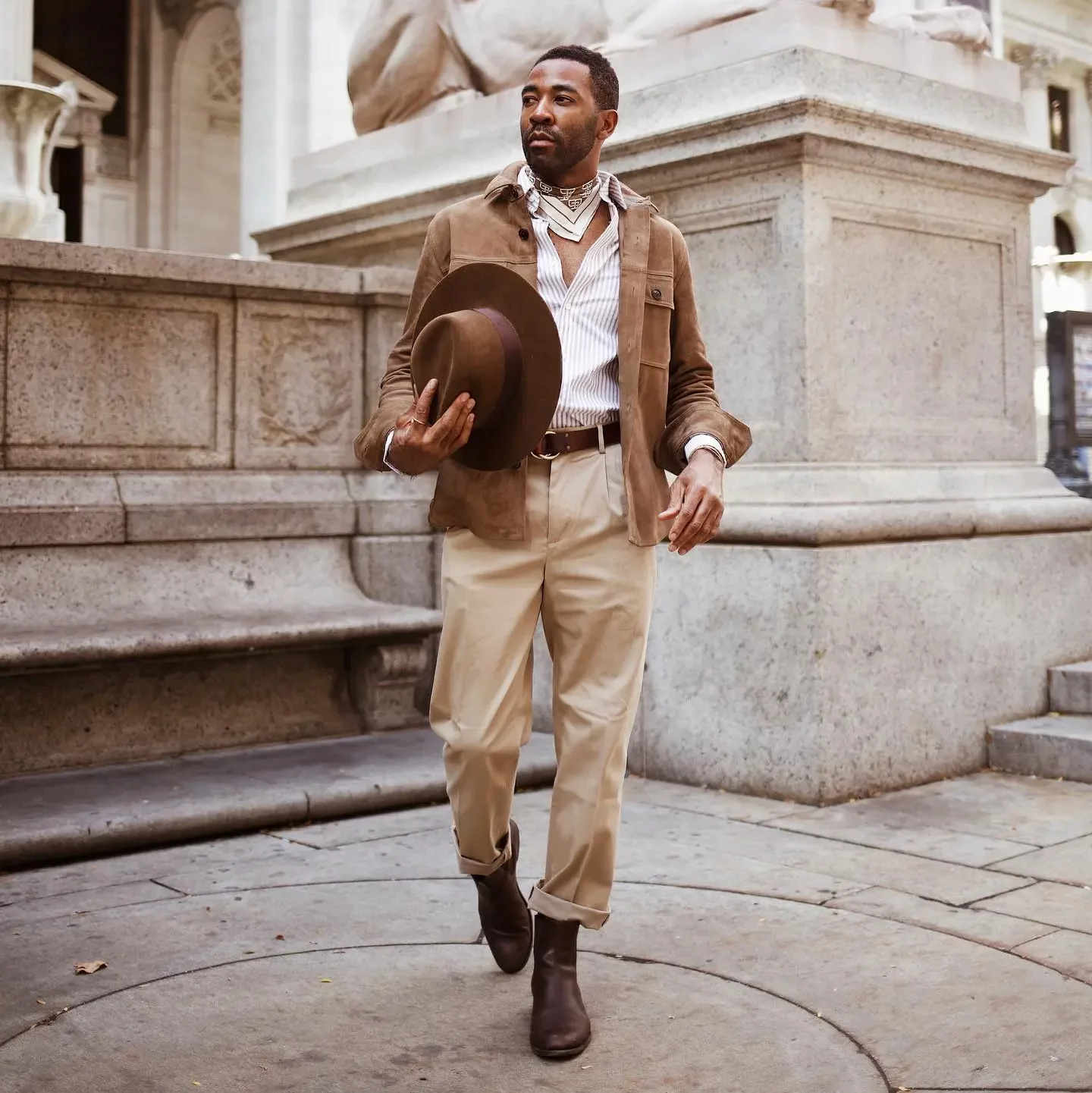 Average Pricing: $20 – $200+bananarepublicAverage Pricing: $20 – $200+
Men's Size Range: XXS – XXL
Another brand that has years of experience in fashion, Banana Republic offers a unique aesthetic perfect for any preppy wardrobe. Although they offer options for children as well as a fun home shop, most of their catalog is catered towards clothing for men and women.
They also aren't shy about discounts (for example, they're currently offering 40% off full priced purchases at the time of writing). On top of that, their sale section has even more items that are marked down.
Nevertheless, their catalog covers every aspect of a wardrobe from head to toe, and you can find items that range from casual to more upscale garments such as the cashmere shop.
---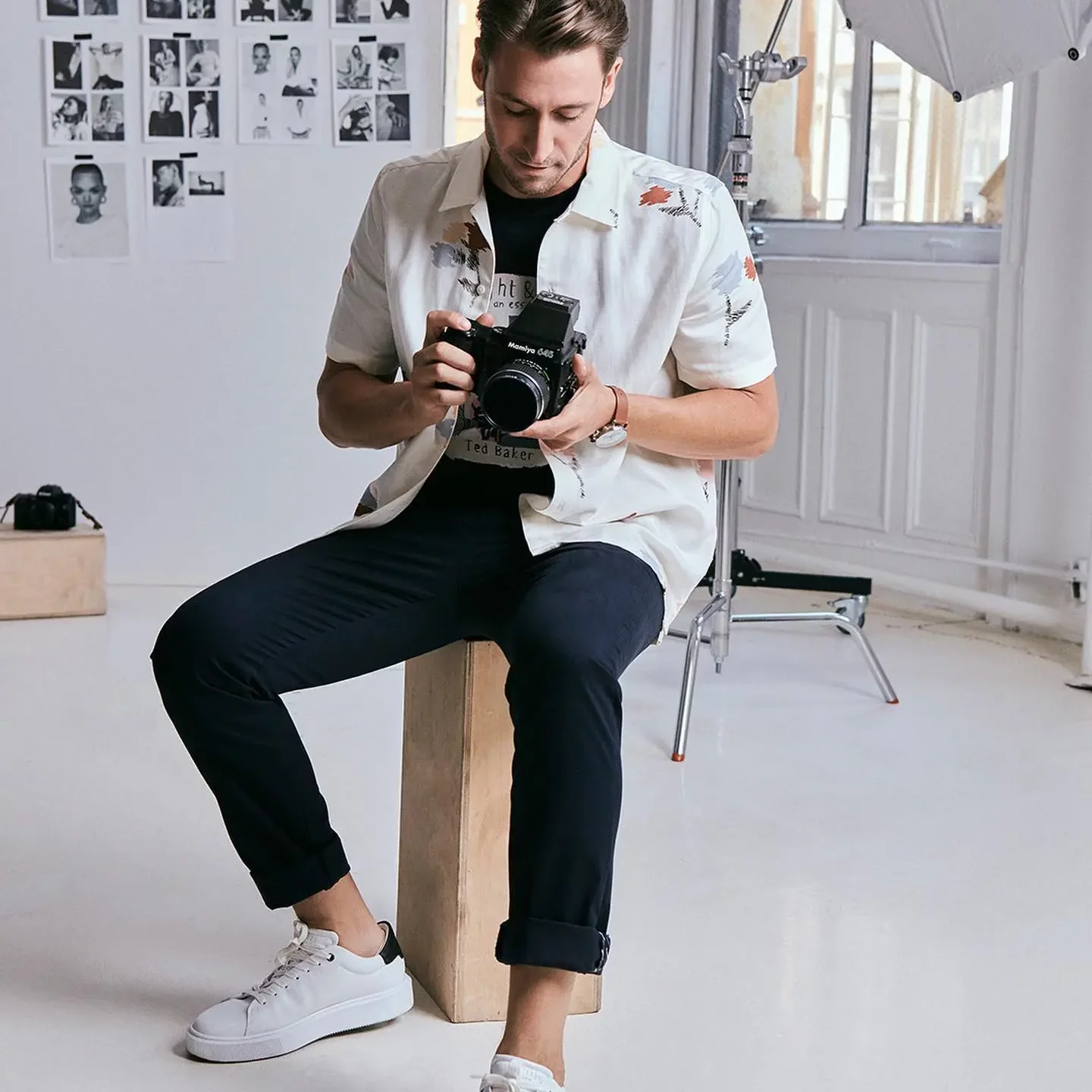 Average Pricing: $100 – $200+
Men's Size Range: 34–95 (number sizes)
With free ground shipping on orders $200 and up as well as a full-fledged catalog that'll offer plenty of preppy aesthetic in your wardrobe, Ted Baker is another brand to check out.
Regular prices typically fall between $100 – $200, but they offer plenty of markdowns and an excellent outlet section for better deals. There are also certain items that can reach $1,000+, such as their outwear and suits.
---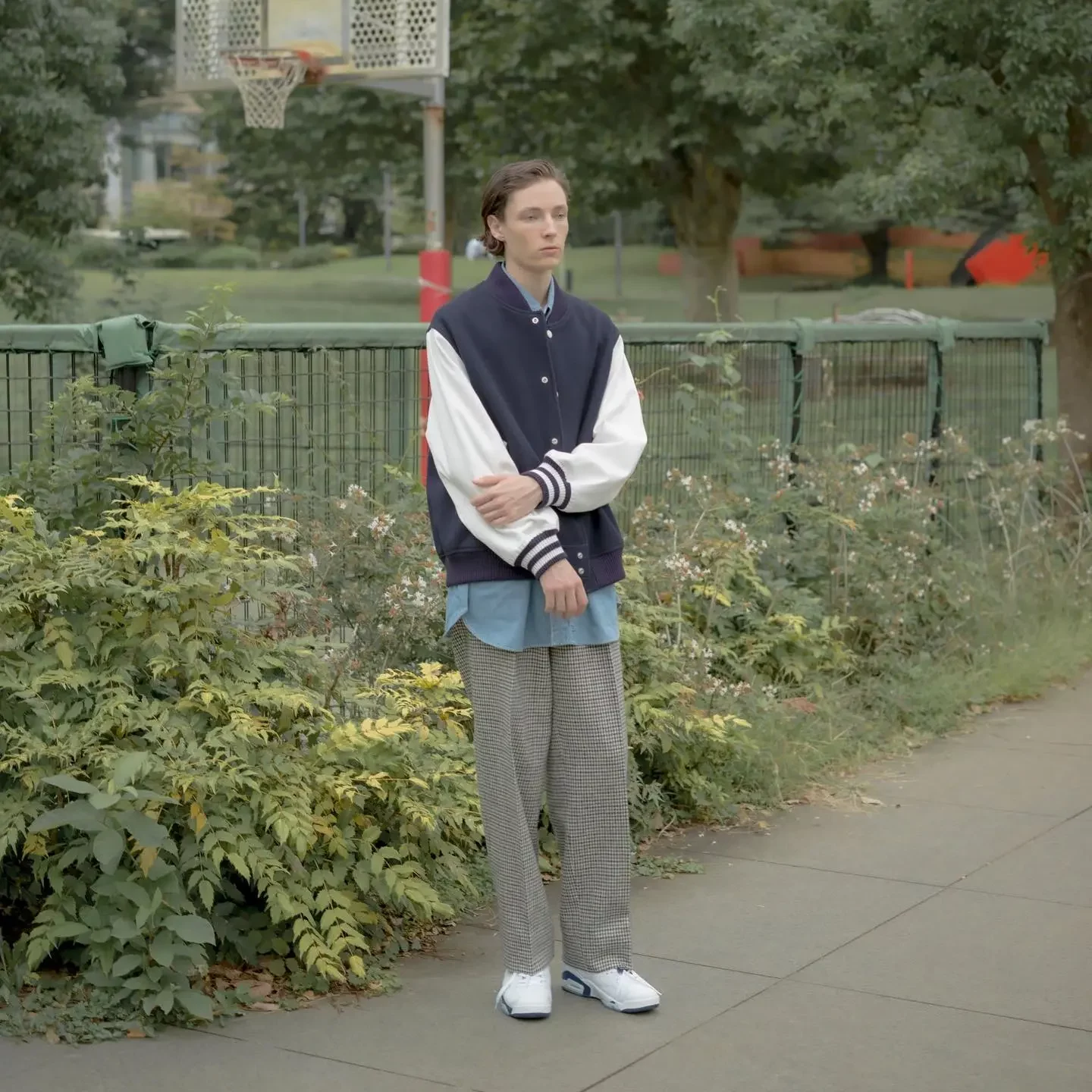 Average Pricing: $100 – $200
Men's Size Range: S – XL (a few things in XXL)
Catered to a more formal crowd, J.Press is bound to make you look your best. They specialize in preppy clothing that delivers a clean-cut look and accentuates your best features.
Although they have great suits and formalwear, you can also find more casual items like sweaters and polos.
Their casual items typically cost between $100 and $200, whereas some of their formalwear can reach nearly $1,000. They may not offer a slew of discounts like some other men's preppy clothing brands, but you're paying for excellent quality.
They also offer made-to-order clothing, which we highly recommend. It's a game-changer to have clothing tailored towards your specific measurements – it fits perfectly.
---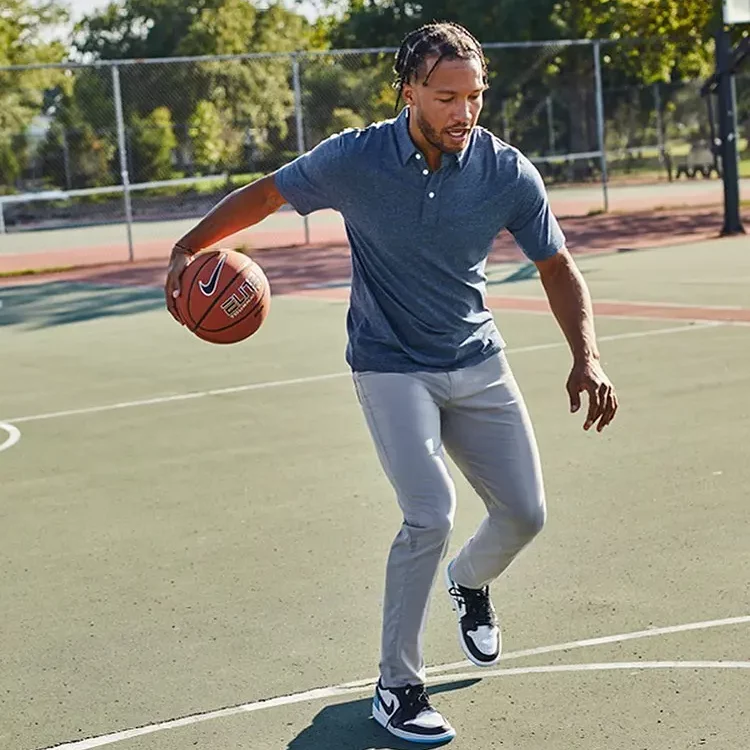 Average Pricing: $100 – $200
Men's Size Range: XS – XXXL
If you're looking for brands that focus solely on the preppy style, Faherty is a quality choice with plenty of clothing and accessories to choose from. Just a peek at their best-sellers section shows button-down shirts, blazers, sweaters, and cardigans galore.
If you're looking for the best deal, their sale section is continuously updated with trendy items in every clothing category (plus, you can get 15% off your first purchase by signing up for their email list).
---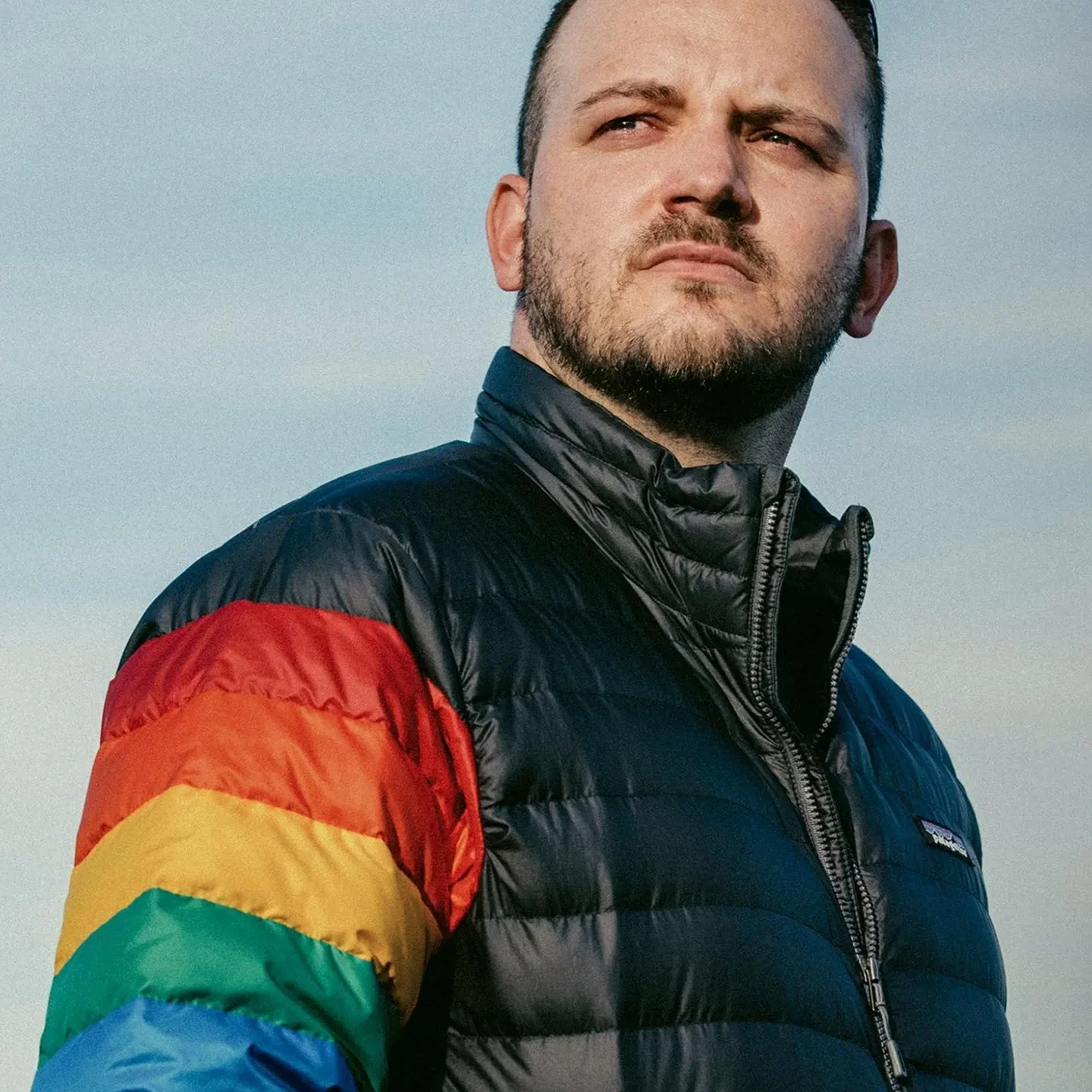 Average Pricing: $50 – $400
Men's Size Range: XXS – 3XL
Widely appreciated for their blend of casual and outdoor-inspired styles, Patagonia offers a catalog with plenty of clothing that's perfect for a preppy wardrobe.
They're quiet a large brand, so it may take a while to sort through everything they offer. You can find an abundance of fleece jackets and outerwear – their list of best sellers is a helpful place to start.
Like most brands, they have an excellent sale section to save some money. Plus, they have a used clothing section that allows you to shop more sustainability (and at a discount).
---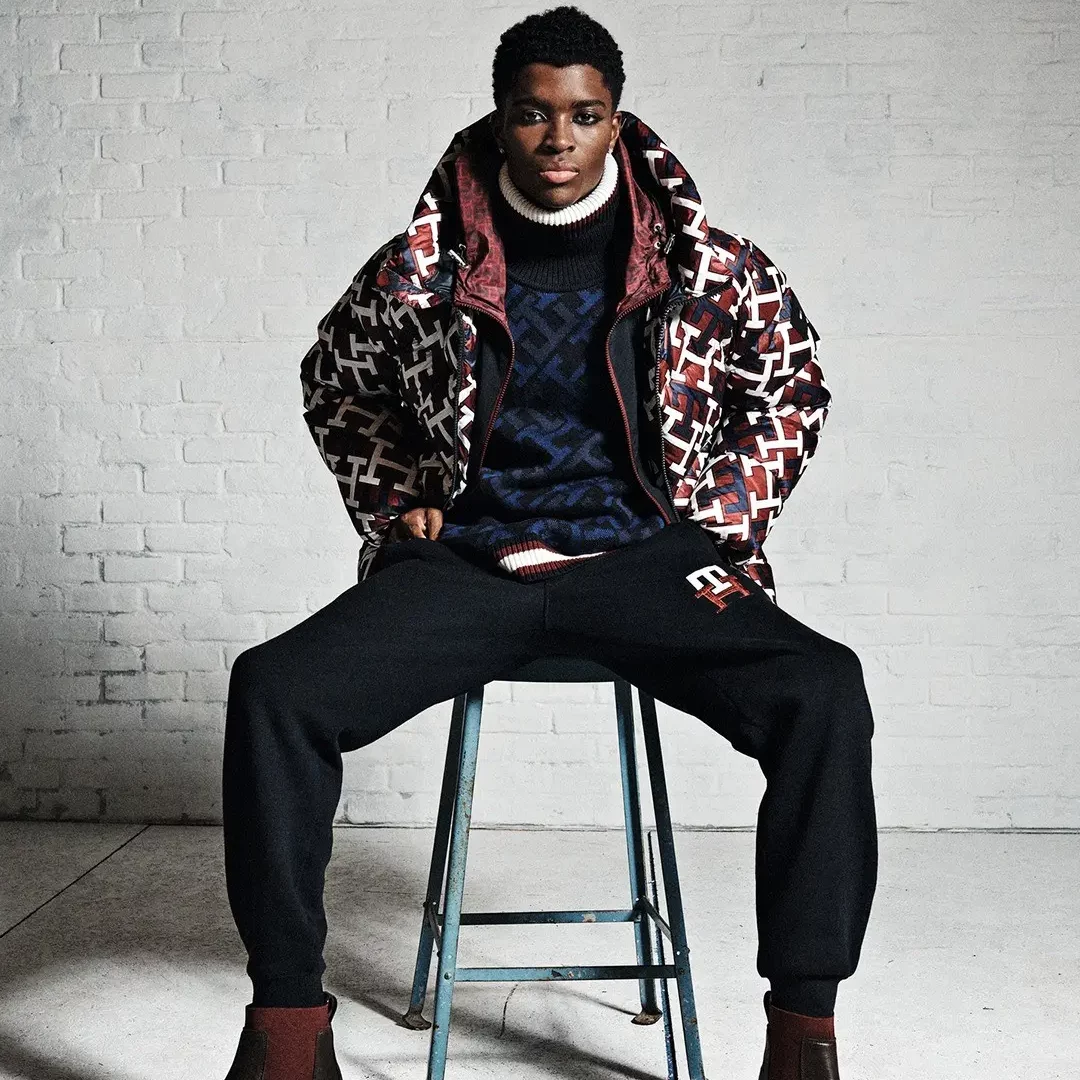 Average Pricing: $50 – $200
Men's Size Range: XS – 5XL
Tommy Hilfiger is another classic brand for preppy clothing. They have been around for ages and offer something for the whole family – you can find plenty of preppy and stylish clothing that's bound to make a statement.
They also offer great discounts, such as up to 50% off across their entire website at the time of writing this.
The company offers a mix of casual prep to more formal wear, so you can own a range of clothing suitable for various social environments. To save some more money, they also have a sale section that's regularly updated.
---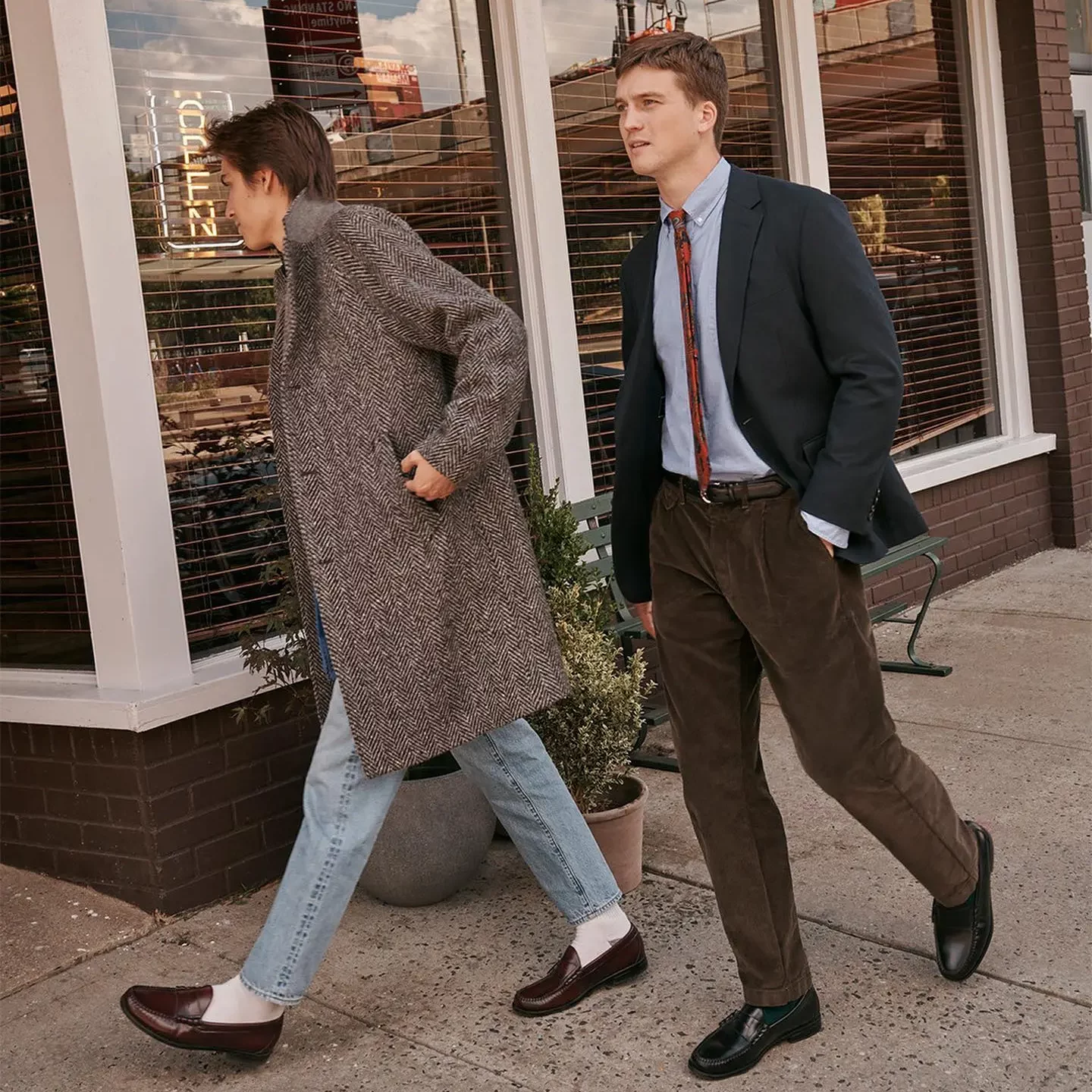 Average Pricing: $50 – $300
Men's Size Range: XS – XXXL
If you're looking to craft a preppy and sophisticated style without breaking the bank, J.Crew is an excellent brand.
Featuring a fairly large collection of clothing, shoppers can choose from basics to more eccentric designs and many accessories to go along with it.
Prices can range based on the item type and materials used, but typically cost between $50 and $300. If you're looking for the best deals, head over to their sale section where you can typically find hundreds of markdowns.
---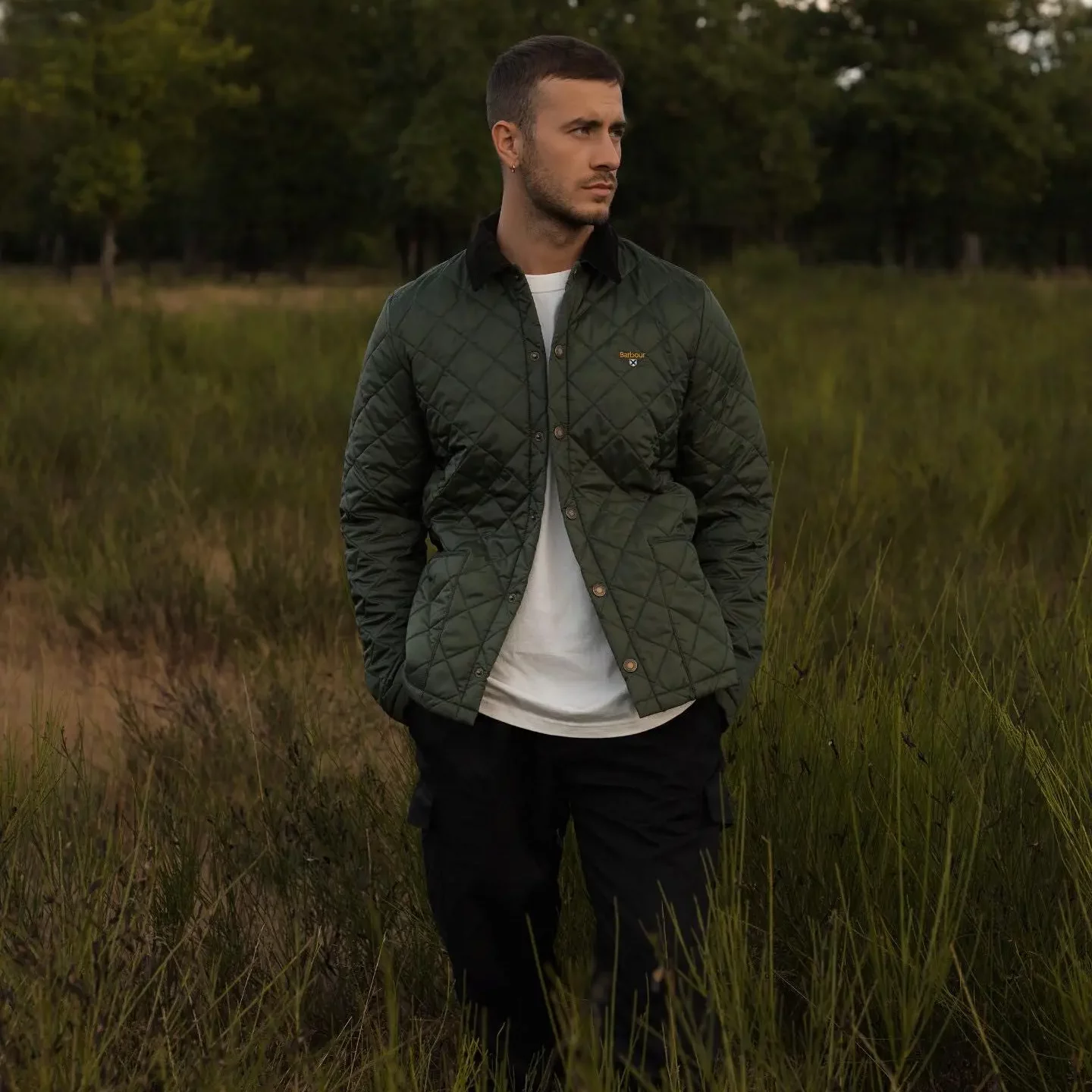 Average Pricing: $100 – $500
Men's Size Range: XS – XXXL
Barbour is an excellent shop if you're looking for excellent quality. They feature all the preppy wardrobe essentials you might need, from tops to bottoms to footwear and a sizeable number of accessories.
Regardless of the weather environment you live in; the brand has something that's perfect for it. They offer free shipping on orders over $200, plus you can find them at retailers such as Nordstrom.
---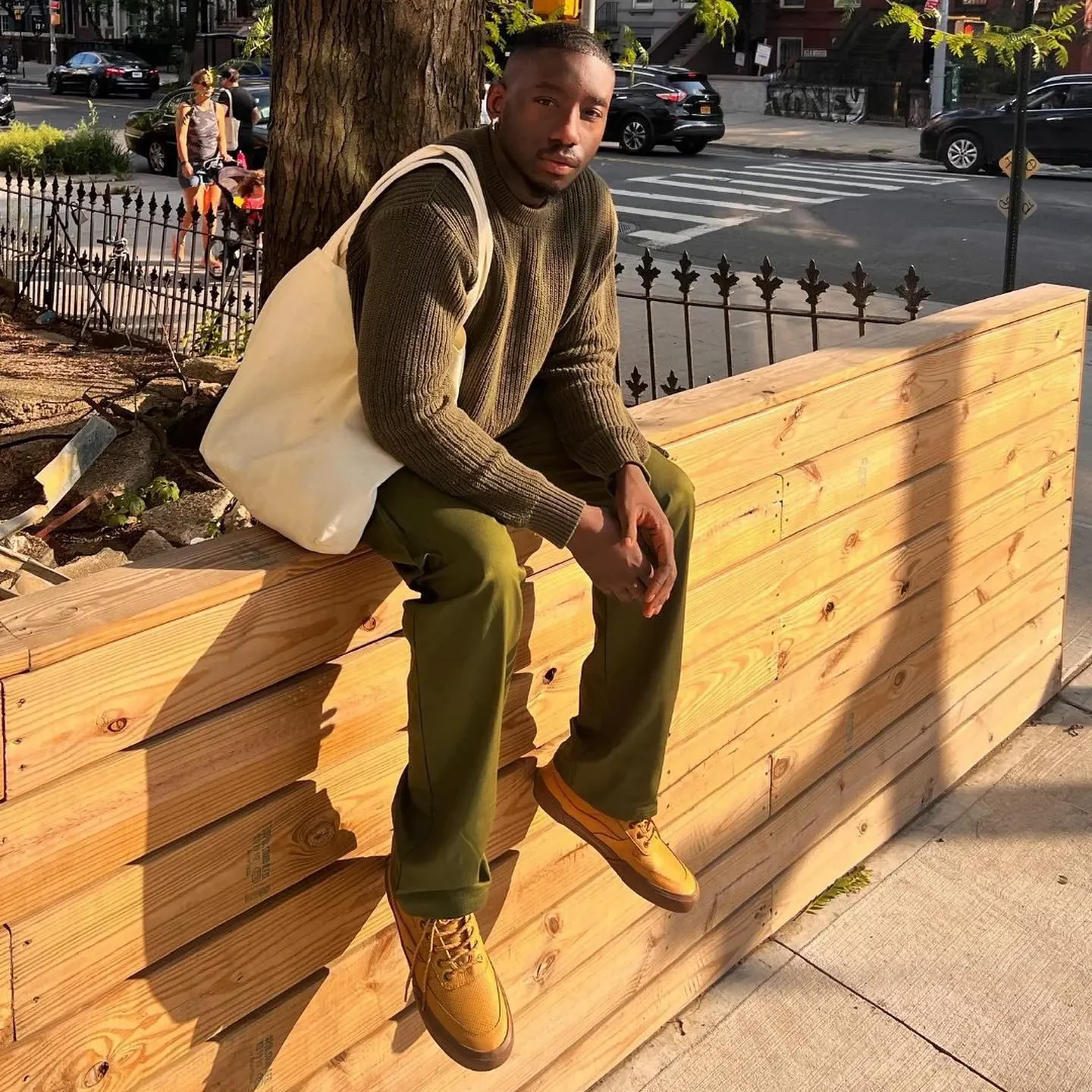 Average Pricing: $50 – $200
Men's Size Range: 4–18 (shoe sizes)
Although the company is primarily known for their boat shoes, they offer much more. You can find all kinds of stylish footwear that fits their preppy aesthetic.
Their apparel section isn't too impressive, but we would definitely check this brand out for preppy and quality shoes.
Whether you're looking for style or overall comfort, Sperry delivers a great blend of both. They offer free shipping across the board and run consistent sales as well as a sale section that provides customers with discounts they simply can't ignore.