Makeup wipes are the majority's go-to for removing makeup, but do you ever wonder what those wipes are even made of? The answer isn't usually good. The Makeup Eraser is a biodegradable and travel-friendly washcloth that can remove your makeup with only water.    
It was hard to believe, so I had to give it a shot. I was so over the irritation of makeup wipes, and also couldn't shake the thought of aging when I dragged my own skin! Here are my honest Makeup Eraser reviews of this new beauty product that's taking over social media.  
What is the Makeup Eraser? 
The brand was started in 2013 by Elexis McCarthy. She had always had a passion for sustainability and quickly realized her idea for the antimicrobial towel needed to be shared with the world.
She developed a makeup erasing towel that uses no chemicals, no oils and no parabens to remove makeup; thus creating a product that would not harm the Earth. Now, Makeup Eraser is dermatologist approved and friendly for all skin types (even sensitive skin)!
It's easy to use, simply get it wet and wipe your makeup off. You use the short fiber side to remove makeup, then flip to the longer fiber side that has the tag to pick up any leftover makeup and exfoliate your skin.
It's best to wash it once a week, which is very easy to do (just throw it in the washing machine).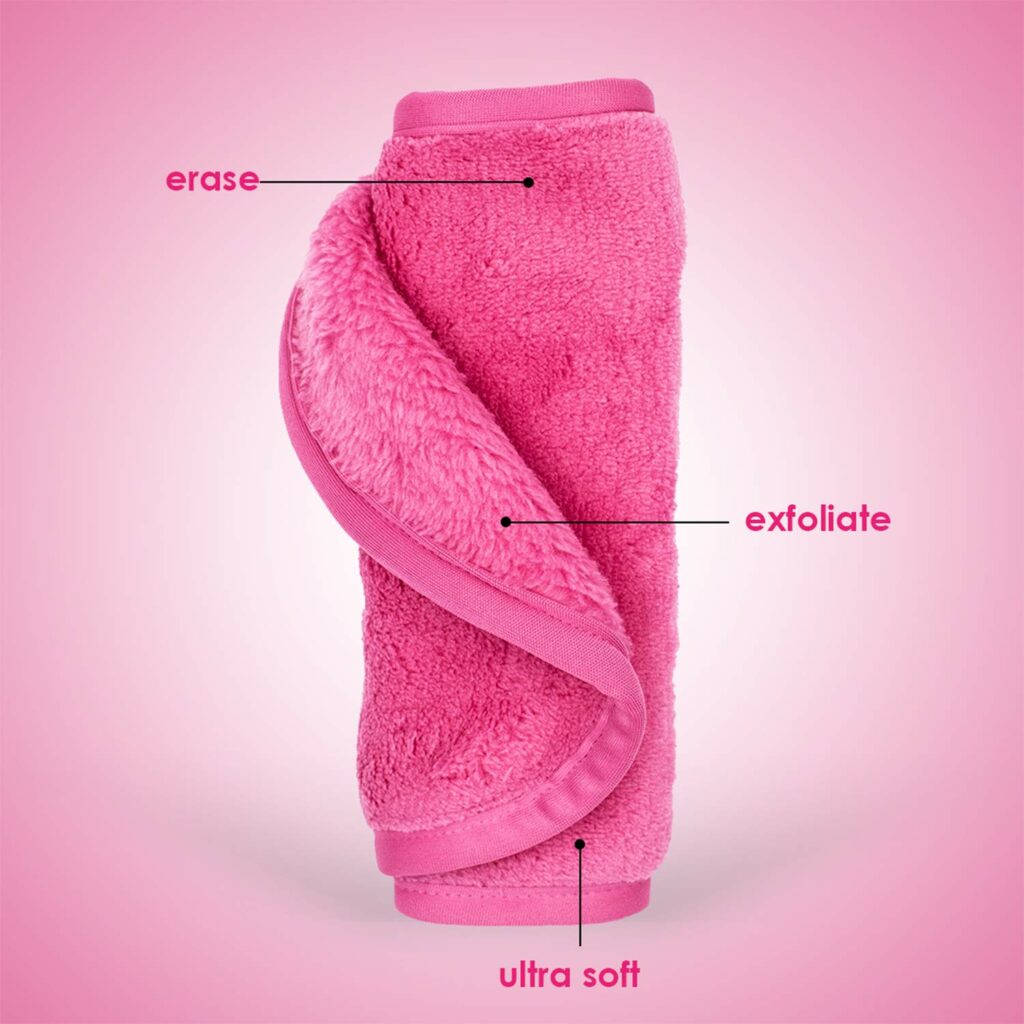 Prices
The Original Makeup Eraser is sold for $20 a towel and comes in 11 different shades. They also have plenty of other limited-edition collections, such as the Printed and others you can find in their New Arrivals.
There are holiday, animals, and seasonal themed 7-day sets that come in a pack of small towels made for everyday use. These typically cost $25. You can also choose the package free option to purchase the towels on their own for $8. 
My Makeup Eraser Review
I am a die-hard advocate of the cotton rounds with micellar water makeup removal, but Makeup Eraser did show me a different side to it all.
Equipped with my Love Red Makeup Eraser, I came home from a long day of much needed self-care. I always start with the makeup removal first, you can't feel clean with a layer of foundation caked on for eight hours!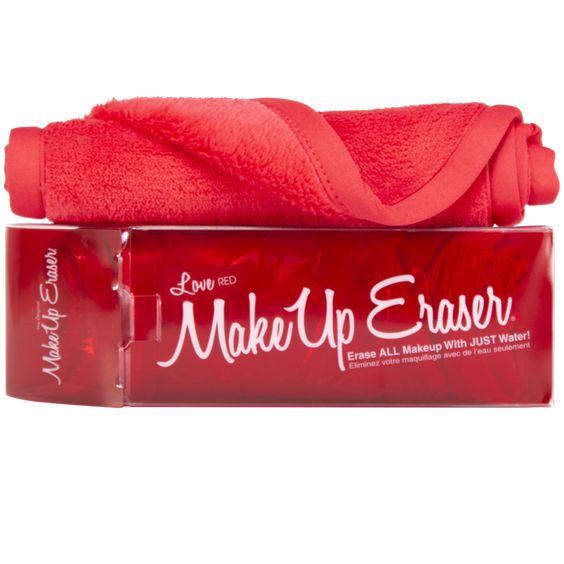 Distancing from my usual routine, I drenched the Eraser in warm water and started at my skin. You don't need to pull harshly, I preferred to simply press the Eraser into my skin. This minimizes stretching of the skin and helps prevent aging and wrinkles.
I found it took me less time to remove my face with the Eraser, I always have to use almost 10 cotton rounds to do the job.
It was so soft and gentle on my skin, though I was a bit irritated around my eye area. The towel glides smoothly across your skin, really doing a great job at removal in a single swipe. The process was almost effortless!
Return Policy
If you aren't happy with your purchase, Makeup Eraser provides a 100% money back guarantee within 30 days of your purchase.
You can simply call their number or email their sales department and the return will be processed.
Bottom Line
To sum up my Makeup Eraser reviews, I am definitely going to recommend this cloth to my friends. Not only was it gentle and easy, but sustainability is another great feature of this product. There is nothing better than knowing you are helping the environment! Also, I just can't resist all of the cute packaging in the different collections.
Available on Amazon, Ulta, Sephora, Nordstrom Rack, or the Makeup Eraser website, this is an easily accessible product that everyone should try out.