Having a few basics in your closet is essential regardless of age or lifestyle.
Having neutral clothing that pairs well with various outfits is always important, and Mack Weldon is well aware of how to get that done without wavering on quality.
In this Mack Weldon review, we will take a detailed look at what they offer and what shoppers think of the brand as a whole (including if they're worth the money).
What is Mack Weldon?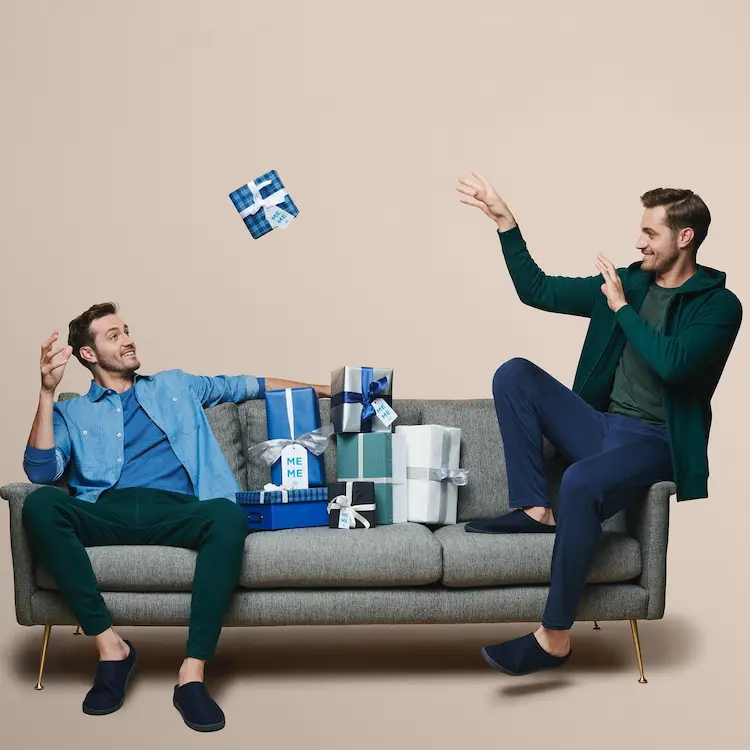 Putting their efforts toward men's basics with premium quality and smart design, Mack Weldon takes closet essentials one step further.
They offer a decent range of clothing meant to last long-term and won't feel cheap when you put it on.
They understand that it can be hard to find essentials that are crafted with reliable quality and they wanted to change that on all fronts. By developing custom fabrics and designs, the brand was able to fill a hole in men's style that's usually lacking quality and reliability.
Mack Weldon Overview
Most Mack Weldon garments are catered toward underwear, tops, and bottoms. They also offer a small selection of accessories such as socks, slippers, hats, gloves, and others.
Customers can also take advantage of their "daily wear quiz" to get a better idea of what might be best for them.
You can shop by collection to hone in on exactly what you're looking for and even benefit from sizeable discounts if you use their "kit builder" feature.
Mack Weldon Reviews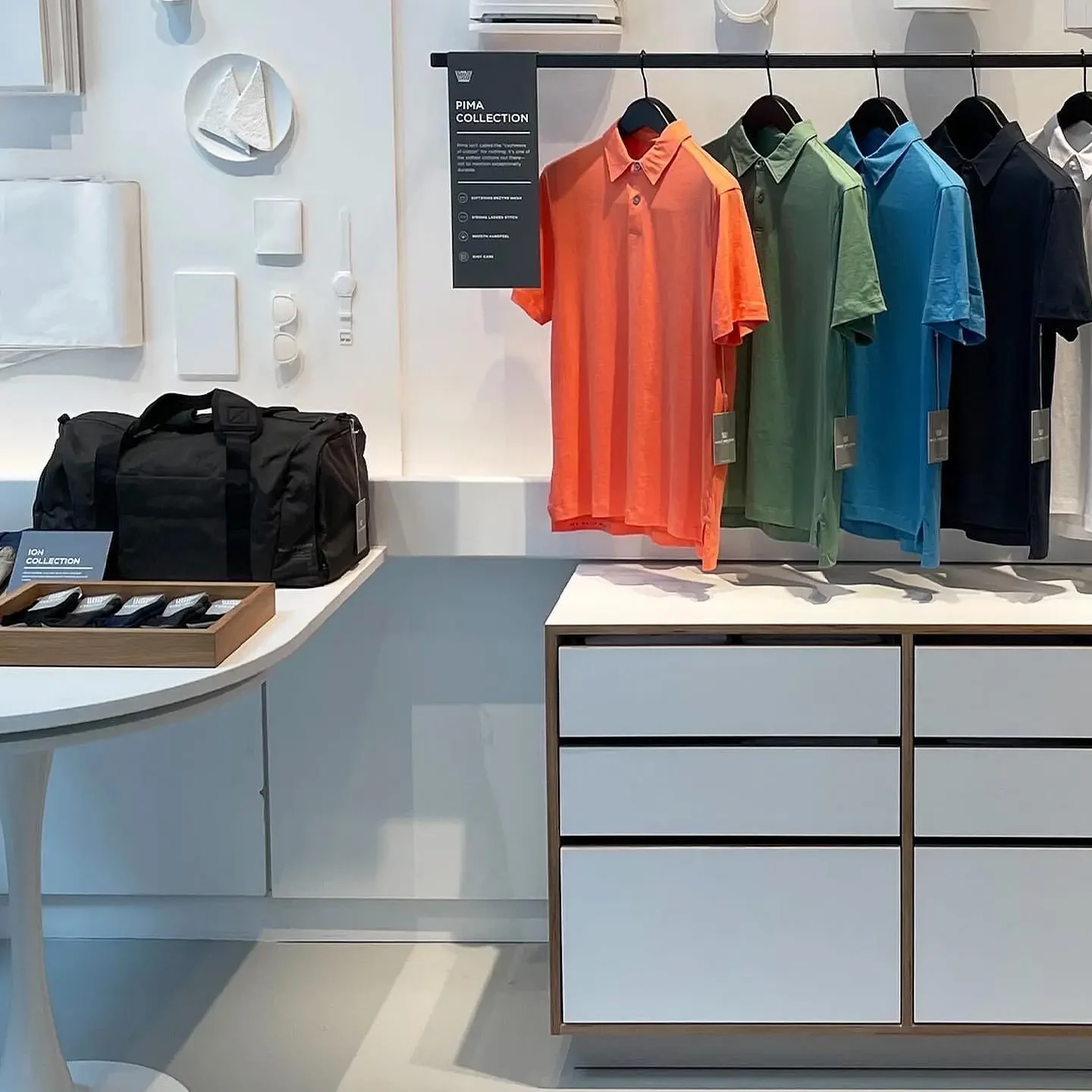 Overall Rating: ★★★★ 4.25 Stars
After looking at Mack Weldon reviews, it's pretty clear that most people are happy with the quality and selection that Mack Weldon offers.
Their underwear seems to get the most praise as they provide a level of comfort that's rarely found in many other brands. That said, at $28+ per pair, we'd expect their underwear to be of impressive quality.
Although their pricing isn't the most affordable, you won't necessarily break the bank when you purchase a few items and you'll know you're getting long-lasting quality.
Pricing: ★★★ 3 Stars
Considering the range of items they offer, you'll come across a varying price range across each clothing category.
Across their entire catalog, you'll find pricing between $8 and $278 per item. We wouldn't consider their pricing affordable, but you can bundle many items for extra savings. The pricing is fair considering the excellent quality you'll be receiving.
You may not find many sales or discounts on their website, but they keep pricing fair all year long, not to mention special holiday discounts or price cuts on certain items.
Shipping & Returns: ★★★★ 4 Stars
The brand currently only ships to residents in the United States and Canada. When going through checkout, you'll find standard, priority, and expedited shipping options. If you're a loyalty member or spend over $75, you'll get free shipping on every single order.
Mack Weldon also has a 30-day return policy on unworn and unwashed items (underwear must be new in the package). They deduct a $5 return shipping fee from refunds, which isn't too bad.
Customer Service: ★★★ 3 Stars
We couldn't find many Mack Weldon reviews surrounding their customer service, but there's only one way to get ahold of the company.
There are a few reviews that believe their response times could be quicker, but not many complain otherwise.
You can submit any questions or concerns through the contact page on their website, then it's just a waiting game. However, a few customers have mentioned the company never responded to them at all.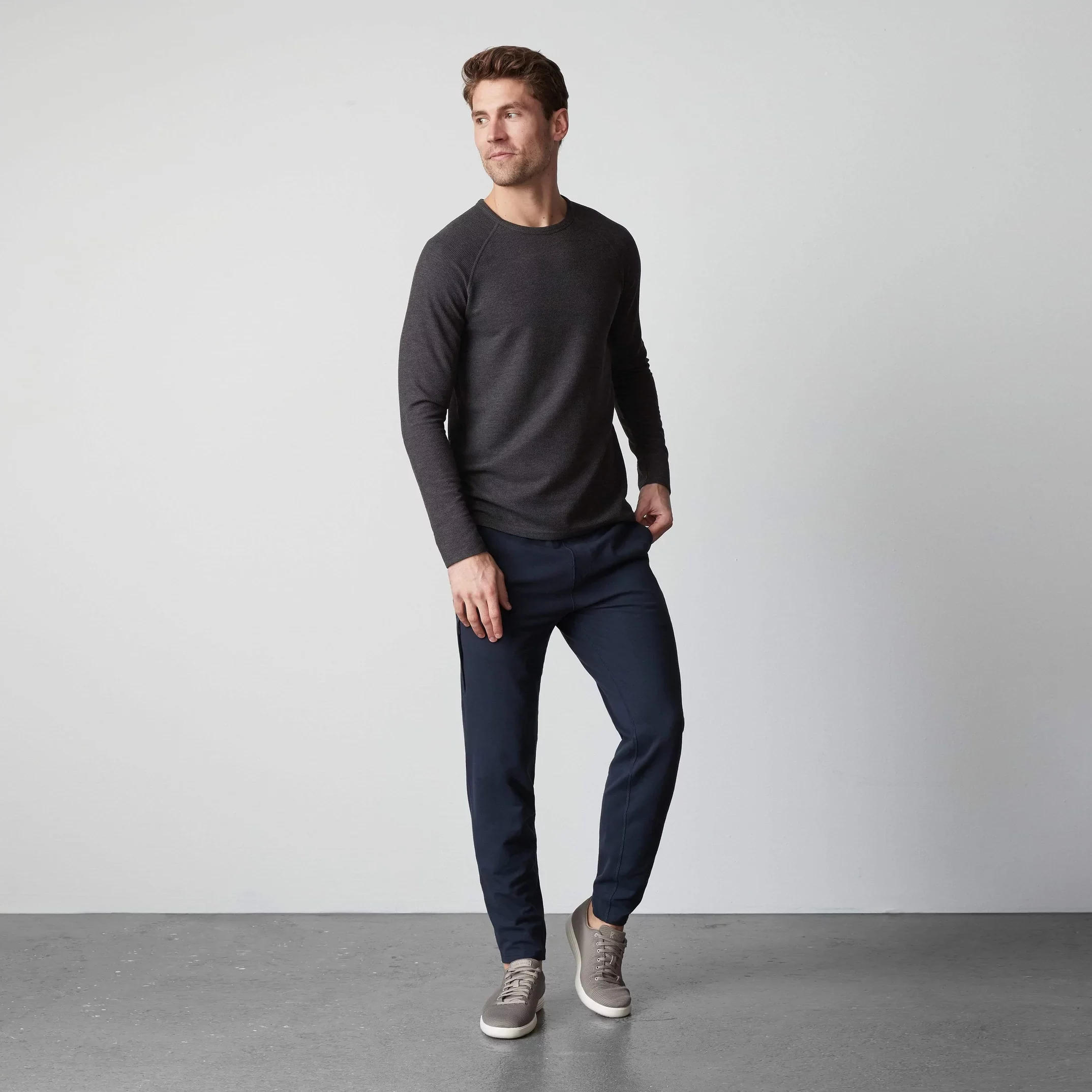 Built with their in-house Ace fabric (micro-brushed French terry), these pants offer a durable and comfortable quality beyond standard sweatpants.
They're available in a broad range of colors, plus you can choose between a regular and tall fit.
Small details include a tailored fit, back-ribbed ankle cuffs, a steal-zip pocket, and an exterior drawcord. 
---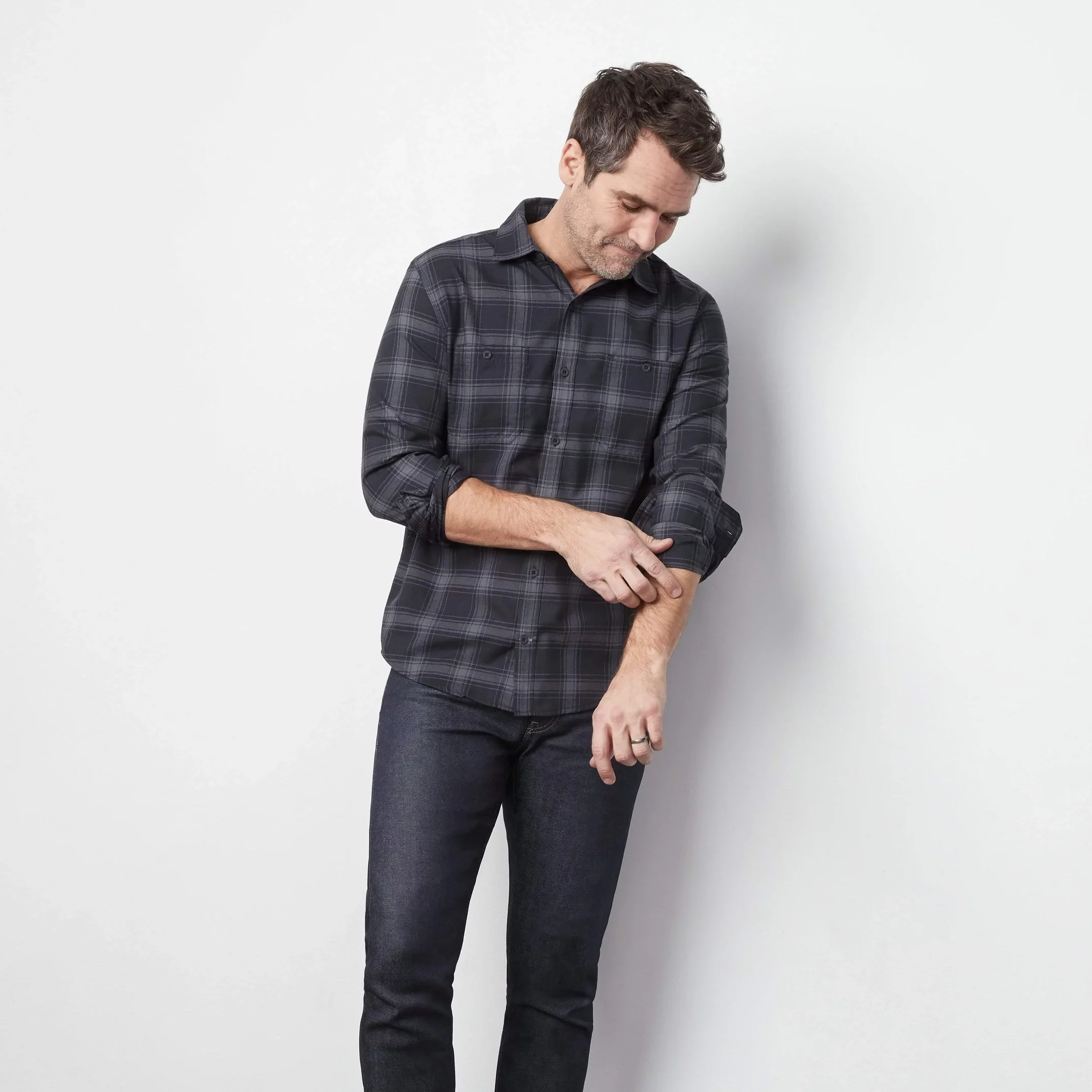 Flannel shirts are a staple for a man's wardrobe as they're great for any season and are a go-to choice that works with numerous outfits without being too bland or distracting.
This shirt retails at $118 and features insulating Thermolite technology, a moisture-wicking interior, and a soft brushed finish.
Whether you're a size small or XXL, everyone will experience a casual fit and length, and the durable rubberized buttons will provide long-term reliability.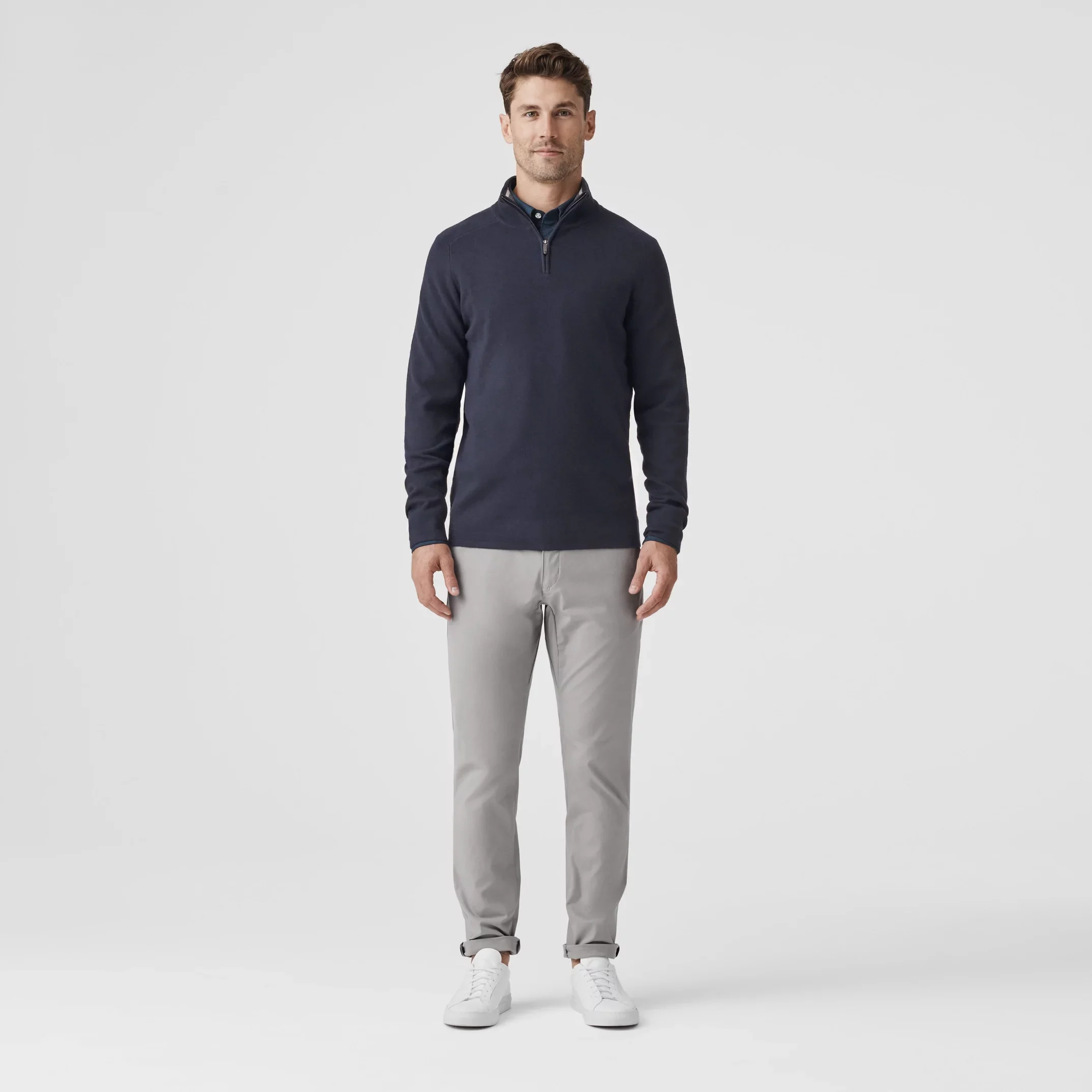 Essentials for the colder months are always important, and this sweater comes with a range of features that keep you warm and comfortable.
The specifics of its construction include ethically sourced Merino wool, quick stretch recovery, light water resistance, and it's antimicrobial.
The sweater costs $168, which some may find a little pricy, but the quality will far outlast the investment. You can also purchase the sweater as a crew neck, V-neck, or half-zip design.
---
What Are Customers Saying
We browsed through various Mack Weldon reviews to see what the top points of feedback were and here's what we found:
Customer service isn't as responsive as they could be
Some aren't a fan of their $5 return policy as many other brands at this price point offer free returns
Clothing quality is top-notch and worth the money
A few shoppers feel their items are a little too expensive
Sizing hasn't always been the most accurate for some customers
Return Policy
The company offers a 30-day return policy. If you return items by mail, there will be a $5 processing fee deducted from your refund.
You can also return items to a physical Mack Weldon store or opt for "happy returns," which entails 2,500+ different return locations, which is a rather hassle-free approach.
FAQs
Is Mack Weldon made in China?
Mack Weldon states their garments are designed in New York, then manufactured in WRAP-certified factories worldwide (including China, Thailand, Peru, Vietnam, and Egypt). However, they do ship from the USA.
Who Owns Mack Weldon?
The brand was founded in 2011 by a man named Brian Berger, who still remains the CEO alongside his co-founder Michael Isaacman.
Does Mack Weldon offer anything for women?
Mack Weldon focuses on a range of clothing items for men, but they do have a limited-edition collection for women at the moment.
Mack Weldon Alternatives