Cotton undergarments and intimates are always a win—breathable, soft, and extremely comfortable!
But if you're wondering where you can find organic cotton intimates, one place you could check out is Knickey.
A women-founded brand dedicated to offering the comfiest wardrobe essentials without compromise, Knickey could be your next go-to.
If you want to learn more about Knickey, read our Knickey underwear review.
What Is Knickey?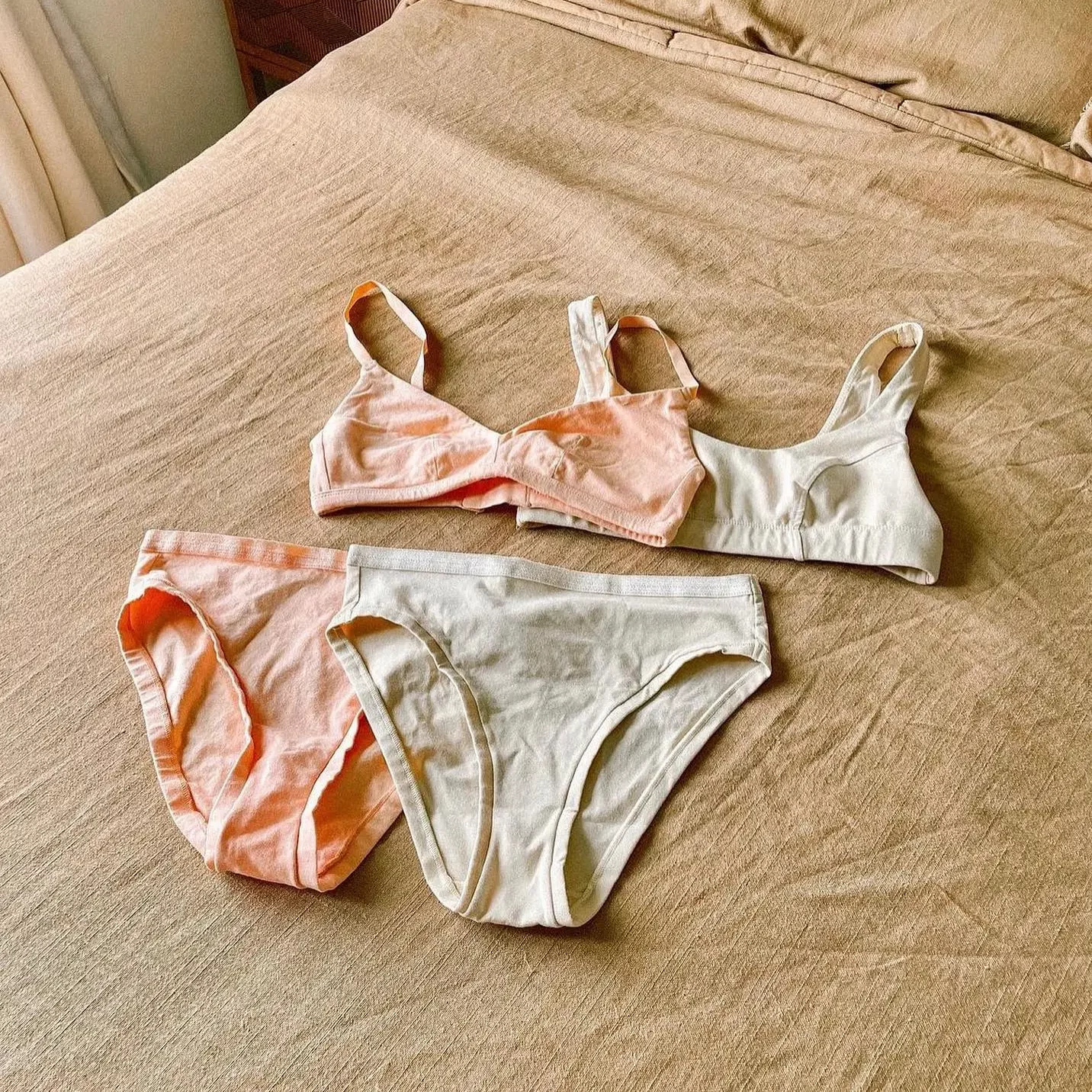 Founded in 2017, Knickey is a women-founded brand built on sustainability, comfort, and style.
Knickey offers wardrobe essentials as well as organic cotton intimates and undergarments for women to enjoy without needing to worry about negative environmental impact and low-quality materials.
RELATED: 14 Best Organic Underwear Brands
Knickey Reviews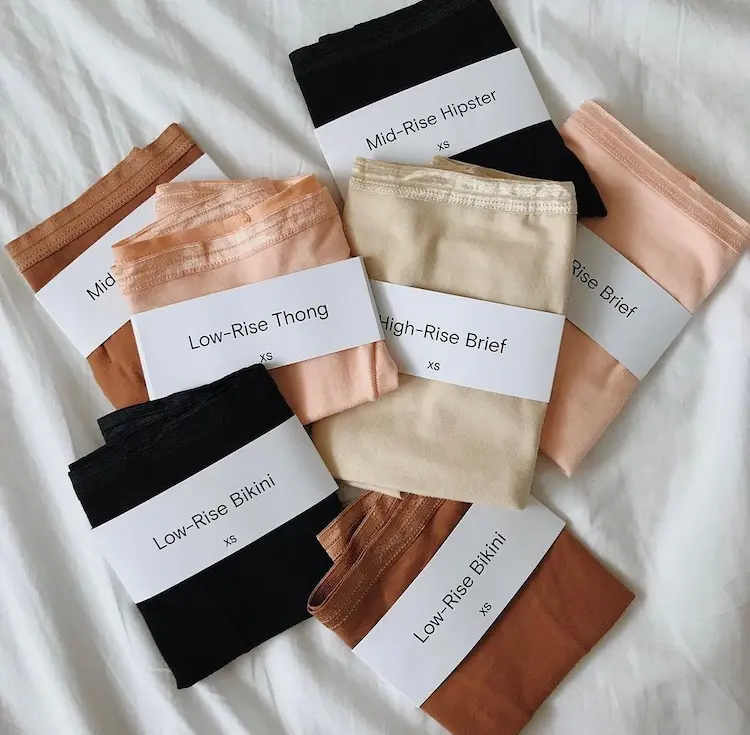 Overall: ★★★★★ 4.5 stars
Overall, there are awesome Knickey reviews across the board. After browsing customer feedback and trying their undies myself, I can honestly say I really love this brand. Their undies are true-to-size and comfortable – it's hard to find organic cotton underwear, let alone comfortable options.
The brand is also dedicated to sustainability, with a unique recycling program and transparency about its supply chain (you can also read more about its use of organic cotton and why it's more sustainable).
Customers can't stop raving about the brand's quality, customer service, fit, and style. The only slight critique one might have about Knickey is that the brand is spendier than your typical underwear, but that extra splurge comes through in the reliable quality and knowing you are buying from a sustainable brand.
Quality: ★★★★★ 5 stars
A main selling point with Knickey is that the brand offers certified organic cotton for all its materials, skipping out on typical fabrics like nylon and other synthetic fibers. 
Knickey's pieces are therefore soft and more sustainable, plus organic cotton underwear is awesome for vaginal and bladder health.
Price: ★★★★ 4 stars
For the quality Knickey presents in its collections, it should be no surprise that Knickey's prices are a little bit higher than the standard.
But, that doesn't mean Knickey is entirely inaccessible. Prices at Knickey range can range from $5 to $50, and the brand even has a clearance section that we highly recommend browsing through.
Inclusivity: ★★★★★ 5 stars
Something we love the most about Knickey is that the brand is very size-inclusive.
Offering sizes from XXS to 3XL, Knickey provides comfort and quality essentials for nearly every body type.
In fact, if you're unsure about which size to get, you can visit Knickey's Fitting Room, which has all the tools you need to find your perfect Knickey size.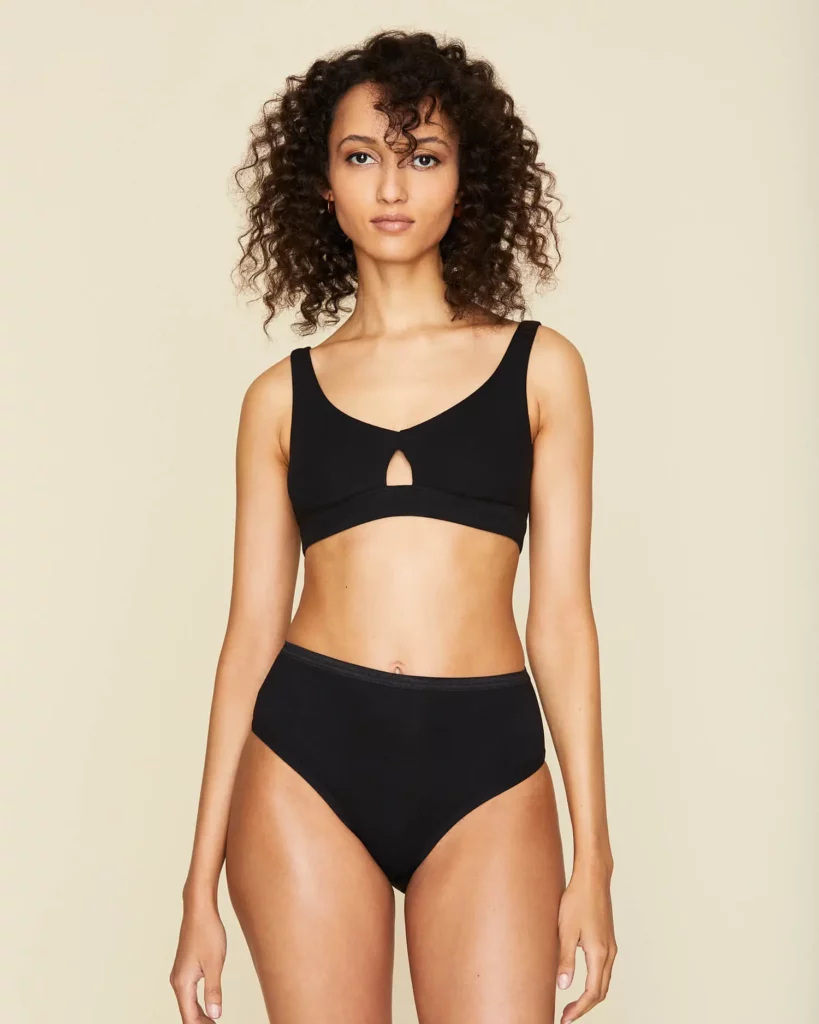 If you're looking for comfy undies that aren't too cheeky and are flattering to the figure, Knickey's High-Rise Briefs are the perfect addition to your intimates collection.
These everyday briefs are designed to let the body breathe comfortably with style—no granny panties here.
Ultra high-rise and made with 95% organic cotton, Knickey High-Rise Briefs come in 16 stunning colors and costs $17.
---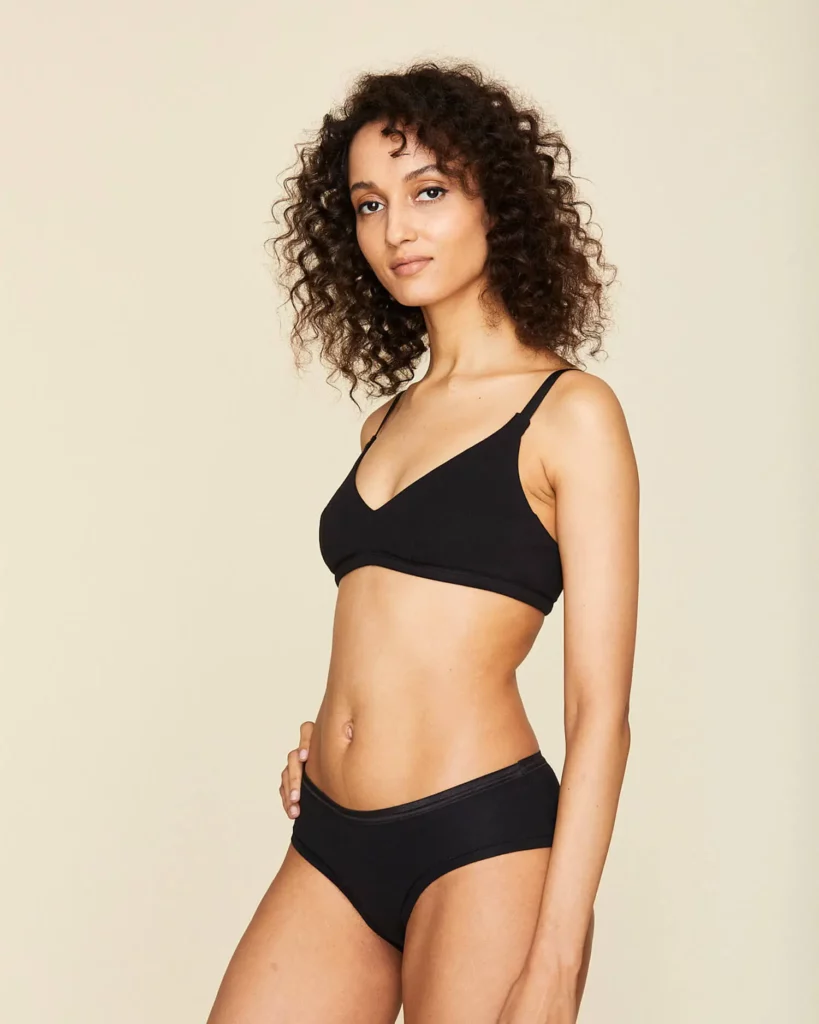 This classic cut Triangle Bralette by Knickey is designed with support and security in mind.
Featuring darted cups for lift without being bulky, adjustable lingerie straps, and organic cotton, The Triangle Bralette is comfortable, soft, and stylish.
This Triangle Bralette comes in 8 beautiful colors in sizes up to 3XL and costs $48!
Shoppers who've purchased this bralette love how comfortable and soft it is while also being supportive. Perfect for work or for lounging around, Knickey's Triangle Bralette is an all-around crowd favorite.
---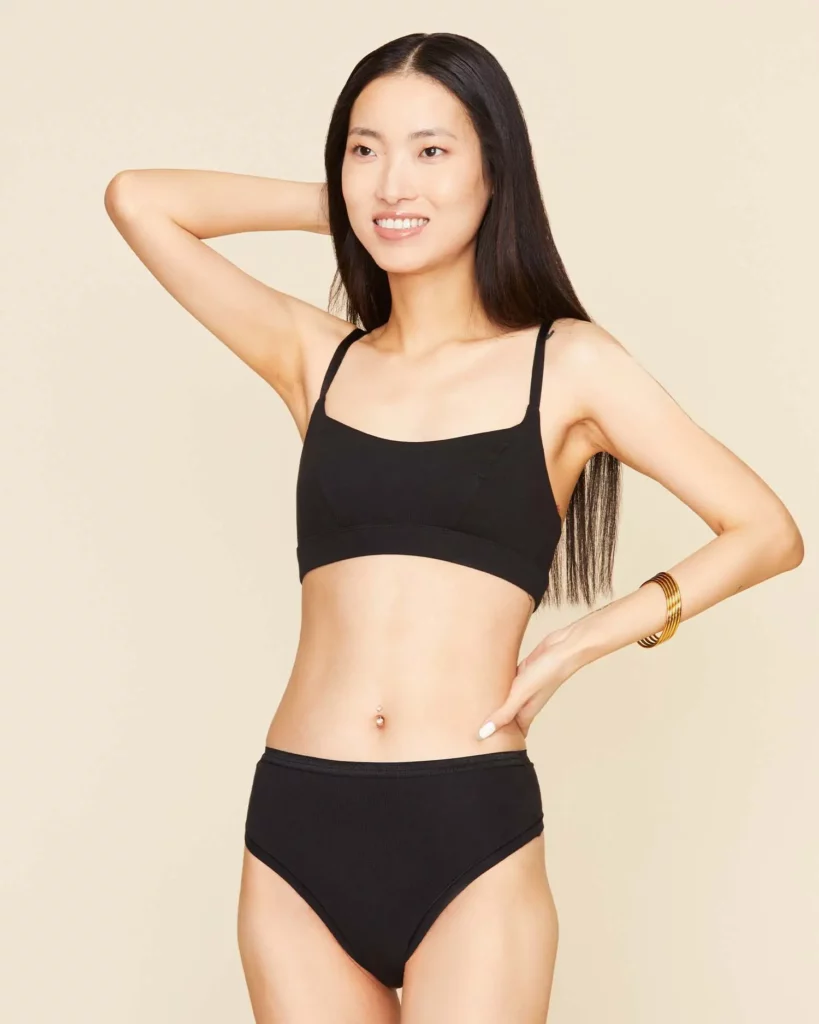 Super high-waisted paired with comfort and ease, the Knickey High-Rise Thong is the perfect fit for thong-wearers everywhere.
Knickey's High-Rise Thongs are available in 14 colors with waistbands that stretchy and wont dig into your hips.
Costing $17 a pair, these High-Rise Thongs are true-to-size and ultra soft.
---
What Customers Are Saying
If you're wondering what Knickey shoppers have to say about Knickey products, look no further!
Here's everything important you need to know spoken from real Knickey customers and reviews.
Doesn't give a wedgie
The material is so so soft
Very comfortable underwear
A little bit pricey
Fits so well and is true-to-size
Love the brand's commitment to sustainability, such as with their recycle program
Return Policy
Knickey has a 30-day return policy, but the policies vary for different products. Keep reading below to see the different return policies for each type of garment.
Undies
Knickey has a First Pair Guarantee that covers trying on one pair of each unique style and size in your first order. Afterward, any duplicate pair must be returned unopened, unwashed, and unworn. 
Socks
Pairs of socks must be unopened and in the original packaging in order to be eligible for returns.
Bralettes
Bralettes can be tried on for size and fit, but the condition must look unworn and have the tag still attached in order to be eligible for returns. 
FAQs
Where is Knickey located?
Knickey is headquartered in Chelsea, New York City.
Is Knickey 100% cotton?
Knickey uses certified organic cotton in its products, with a lot of pieces being made with 95% organic cotton. Meanwhile, the other 5% is made up of elastane for stretch. 
When was Knickey founded?
Knickey was founded in 2017.
Our Final Impression
When it comes to Knickey, we have to stan. A sustainable company that makes quality undies with organic cotton, is size-inclusive, and is also pretty stylish? Sign us up! 
Everyone deserves the comfort that cotton undergarments and intimates give, so be sure to head over to Knickey and treat yourself if you're on the hunt for organic cotton undies. And if you're hesitant about the price, we adore their clearance section to save a little money.