Trying to decide if Kinder Beauty Box is right for you? Read our honest Kinder Beauty Box reviews to learn more!
We all love a good beauty box (what's not to love about having surprise beauty products delivered to your door for a flat rate?) but if you're anything like me, you might have found yourself wondering where your beauty products come from, what's in them, and whether or not they have been tested on animals.
Intentionally buying cruelty-free brands can be a serious challenge. They are either hard to find or their quality is incomparable to other beauty products that don't boast clean ingredients or a vegan label.
That's why we decided to try the Kinder Beauty Box to see if having clean, vegan, high-quality products delivered to your door is actually possible. Below, you'll find our *unsponsored* Kinder Beauty Box Reviews.
What is the Kinder Beauty Box?
Founded by Daniella Monet and Evanna Lynch in 2018, Kinder Beauty is the first beauty subscription box that sends only 100 % vegan, cruelty-free, and clean beauty products in their shipments. They combine beauty with ethical practices to bring you a unique box of beauty products that you can feel good about using.
As founder Daniela Monet put it, they want to "take the guess-work out of cruelty-free shopping" by providing conscious consumers with an easy, reliable way to receive vegan and clean-beauty products.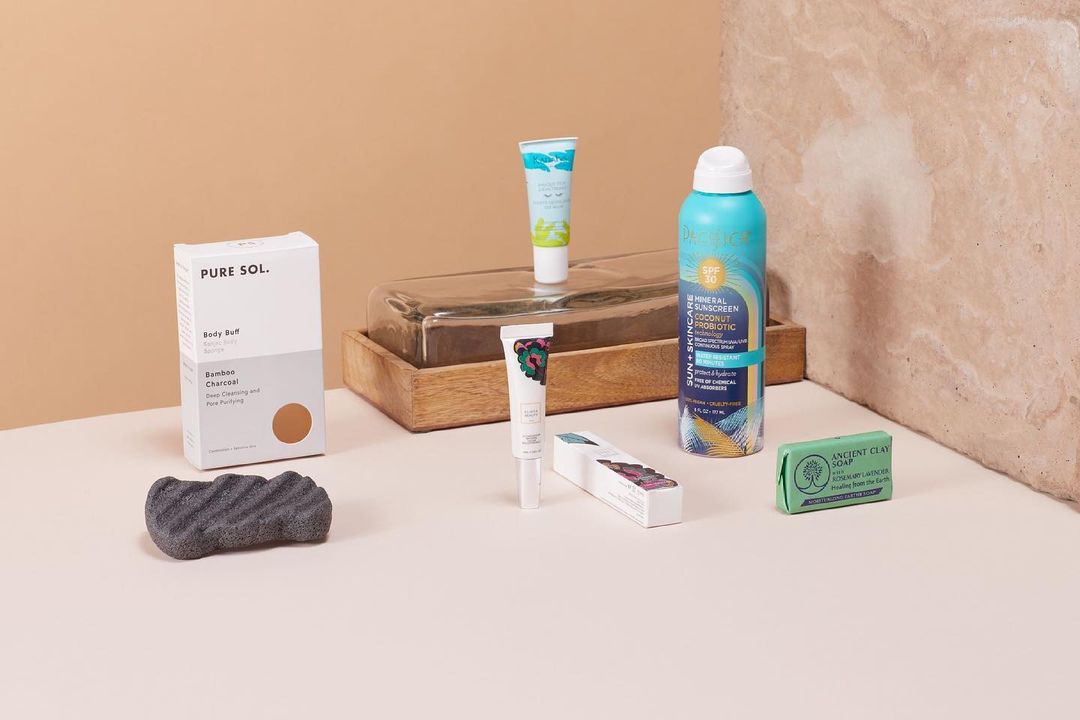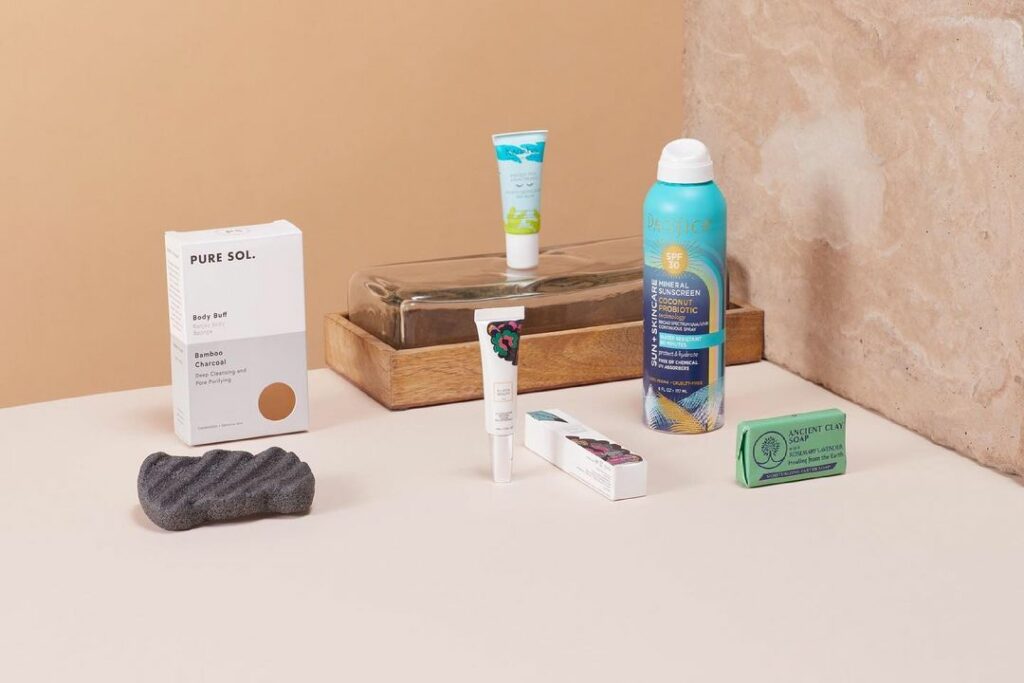 Kinder Beauty Box Overview
The Kinder Beauty Box is $26 a month and can be skipped anytime. It contains up to $165 worth of beauty products including:
Makeup
Skincare
Haircare
Beauty accessories!
They have a long list of toxic ingredients NOT in their products such as parabens, sulfates, and formaldehyde.
Each box contains new beauty products to explore from brands you might not have heard of like Dirty Lamb and more familiar brands like Juice Beauty.
Kinder Beauty Box Reviews
Quality: ★★★★★ 5 Stars
All vegan, cruelty-free, and clean ingredients! Kinder goes above and beyond to make sure you're getting quality products.
Variety: ★★★★ 4 Stars
I and many others agree that the variety of items you receive is sometimes hard to justify remaining a subscriber.
Value: ★★★★★ 5 Stars
Hands down 5-star rating; they have very high-quality products in the box! You definitely get your money's worth.
Pros
All the products are cruelty-free, vegan, and clean! We love that every product has gone through a strict process to earn a spot in the Kinder Beauty Box.
It comes with a variety of products from face masks to eye liner to plant-based collagen supplements. The surprises will definitely keep you on your toes!
Even though they don't name any specifics on how many full-size and sample-size items come in each box, Kinder Beauty does seem to send more deluxe and full-sized items than other beauty boxes!
Their packaging is eco-friendly!
Cons
While many of their products are fun to try and exciting to receive, there might be some products that get left on your shelf to collect dust. This is probably because Kinder Beauty sends such a variety of products each month. You never know what you're going to get!
What others are Saying About Kinder Beauty Box
While Kinder Beauty has reviews from customers on their site, here are some reviews from Reddit and Trustpilot to give you a feel for what others have to say:
"I've tried many different beauty subscription boxes in the past and always end up with lots of things I don't/won't use. I love Kind[er] because they literally read my mind each month – I always seem to get products that I need or love once I've tried them. It's really great value for money plus I love that they're cruelty free." – Melissa Le Clerc on TrustPilot
"The products were nice quality but I only actually used one item, a small facial oil…Not many items in the boxes and not enough I would personally use."- BoneGnawerGirl on Reddit
"I'm very impressed with the box! They're all high quality brands and stuff I will actually use. It also came with the CUTEST welcome envelope…If you're into all-natural products and cruelty-free beauty, this box is definitely for you."- bootesvoid_ on Reddit
After searching through hundreds of Kinder Beauty Box reviews online, here are the main takeaways customers had to say about the box:
High-quality
Good amount of full-sized/deluxe items
Good variety
Customers love that they are cruelty-free and vegan
Some say they didn't use enough of the products to justify the subscription
Subscription Plans
Kinder Beauty Box has three subscription plans to choose from, depending on your needs: a month-to-month plan, a 3-month plan, and a 6-month plan. Each plan can be canceled, paused, or skipped at any time. Here's a breakdown of each one:
Month-to-Month: This subscription is $26 per month and is delivered to your door monthly. You are automatically billed every month until you cancel.
3-Month Plan: This subscription is $24 per month, but you must prepay the full amount upfront ($72). You will receive your box each month for three months, and then your plan will automatically renew.
Also with this subscription comes a free bonus box, called the Kinder Faves Collection, that has over $75 worth of stuff.
6-Month Plan: Their final subscription plan is for 6 months and, similar to the 3 month plan, you must prepay the full amount for 6 months ($138), but receive your box monthly. This plan also automatically renews after your 6-month term and comes with the free bonus box worth over $75.
Shipping + Returns
Shipping for the Kinder Beauty Box is free within the United States and is $5.95 for international shipping.
Unlike most beauty subscription boxes, if you are unhappy with your products Kinder Beauty Box does accept returns. You'll have to cover the cost to mail it back, but you'll receive a full refund as long as all the products are unused and unopened.
However, if any items in your box are missing or damaged, you can keep what you have and get a replacement item for free!
Should you Subscirbe?
This is a tough one because unlike most subscription boxes Kinder actually has great unique quality products. On the other hand, how many skincare products can you actually use in a month?
We've found that the biggest downside to Kinder is that many customers don't end up using all of the products they receive.
HOWEVER, we definitely think it's work giving a shot. There's nothing more exciting than receiving a subscription box that you know is going to have some great quality products.
Conclusion
The bottom line: If you are committed to using only cruelty-free and vegan brands, or want to start cleaning up your beauty routine, the Kinder Beauty Box is definitely worth it. Every product they send might not be your next beauty-routine staple, but we love that their products help protect animals, your skin, and the planet! 
Kinder Beauty Box Alternatives
If you are not sure this box is for you, here are some other vegan beauty boxes to check out:
UP NEXT: 20 Best Vegan Subscription Boxes to Add to Your Radar